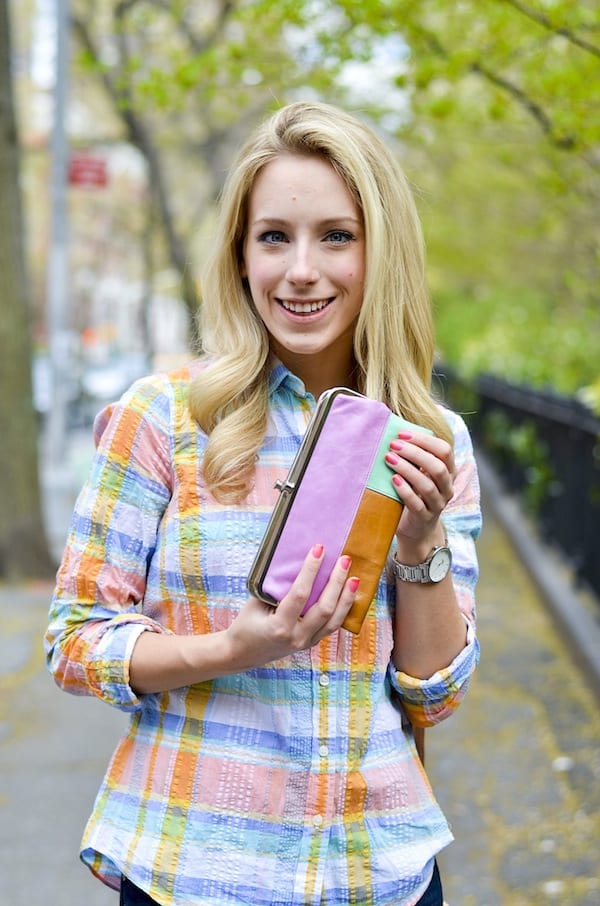 I can't remember if I've told this story to you guys before, but my first introduction to Hobo came about 10 years ago, when I was probably middle school. My grandma started using a black leather Hobo Lauren wallet that I was absolutely obsessed with. I loved how it it had SO many pockets and little hidden slots for credit cards, cash, lip glosses. And believe me, my Gram carries a lot of stuff, but somehow she always managed to fit everything into her Lauren wallet. I would always say to her how badly I wanted my Hobo wallet and she'd always reply back – "You can get your own one day when you actually have enough money and cards to fill it." HA!
Well I can officially confirm at 23 years old I have enough cards (though I wish I had more money…) to fill my own Lauren wallet 🙂 In celebration of the Lauren turning 10 this year, I'm giving away a limited-edition Lauren colorblock wallet to one of you! This giveaway is open to U.S. readers only and will end May 21st. Good luck!
P.S. I hope you can come join me this Thursday with Birchbox and Joie!
- Katie