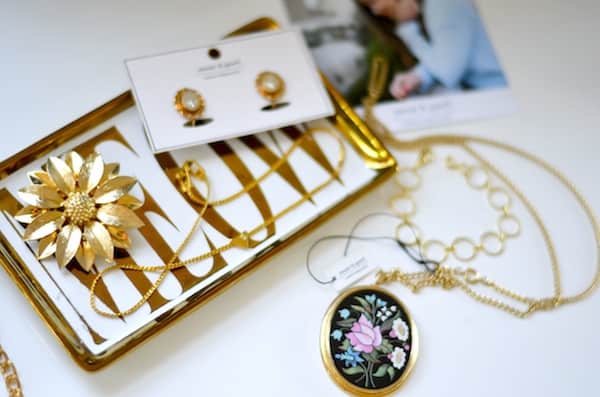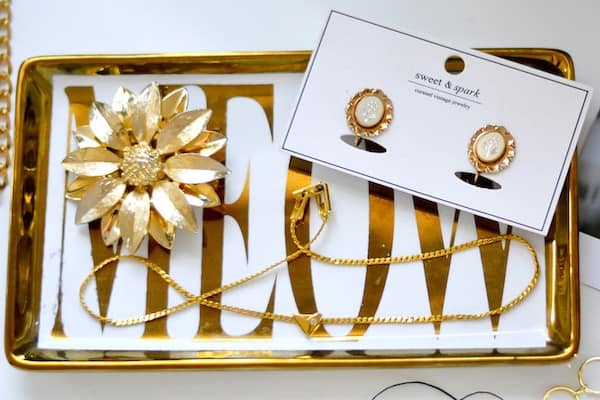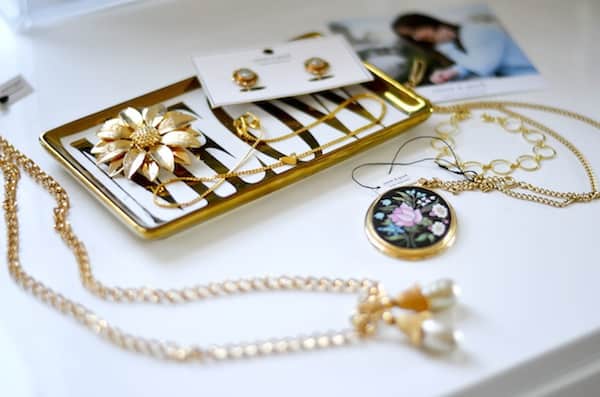 I was introduced to my very first vintage jewelry through Sweet & Spark just a few years ago. It was when Sweet & Spark's founder Jillian was launching her business and since then it's been incredible to see how her brand has grown! My vintage pieces are some of my favorites in my entire jewelry collection. I especially love this necklace I wore here and these statement earrings here. Knowing each piece from Sweet & Spark was hand-selected and one-of-a-kind makes the whole experience of owning a vintage item so special.
Here are some of my favorite selections now available at sweetandspark.com.

Today I'm teaming up with Sweet & Spark to give one of you a $100 gift card so you can get some vintage jewelry of your own (or for mom – Mother's Day is fast approaching!) Enter to win via the widget below. Good luck!
- Katie