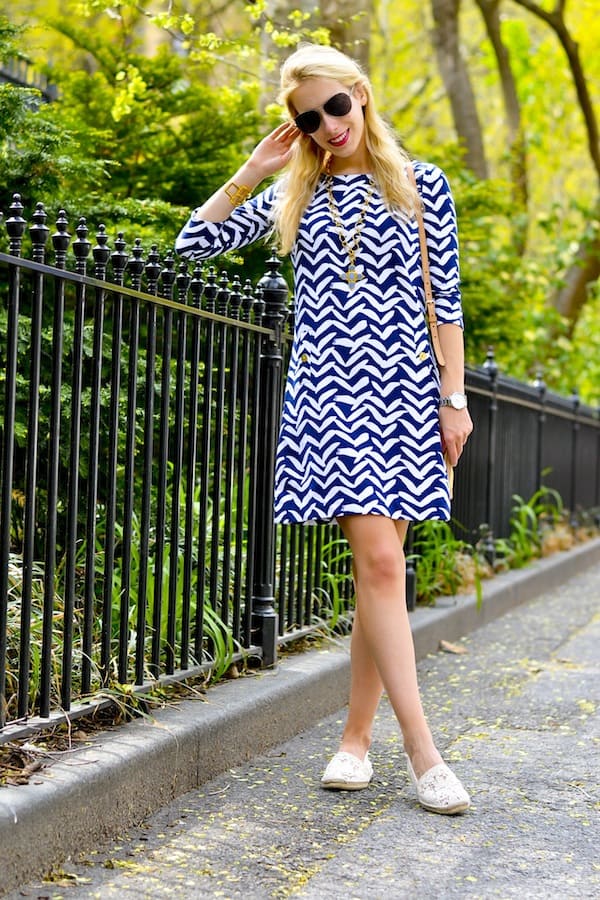 Say hello to my new favorite 'throw on and go' dress. Since purchasing it I've been wearing it non-stop – the fabric is so soft! One thing I love about Lilly Pulitzer is the quality of the clothes – they last forever! I swear I still have some Lilly stuff that I wear from high school…
Nick and I had the best time exploring the city this past weekend – I didn't want it to end! On Saturday we slept in without setting an alarm, a total first for me. Normally I always force myself up early on the weekends but I cut myself a break since we didn't have any plans (and last week was exhausting). The rest of the day involved a diner brunch at Sullivan Bistro, a pedicure at Tenoverten and then dinner at Shake Shack followed by a movie in Battery Park City (we saw Neighbors – so funny!) Sunday was just as lovely. We started out the day with a walk in Central Park around the Jacqueline Onassis Reservoir – (snapped this pic soooo pretty!!) Then we wandered around the Met Museum for a few hours. It's so gigantic inside I doubt we even saw 20% of it!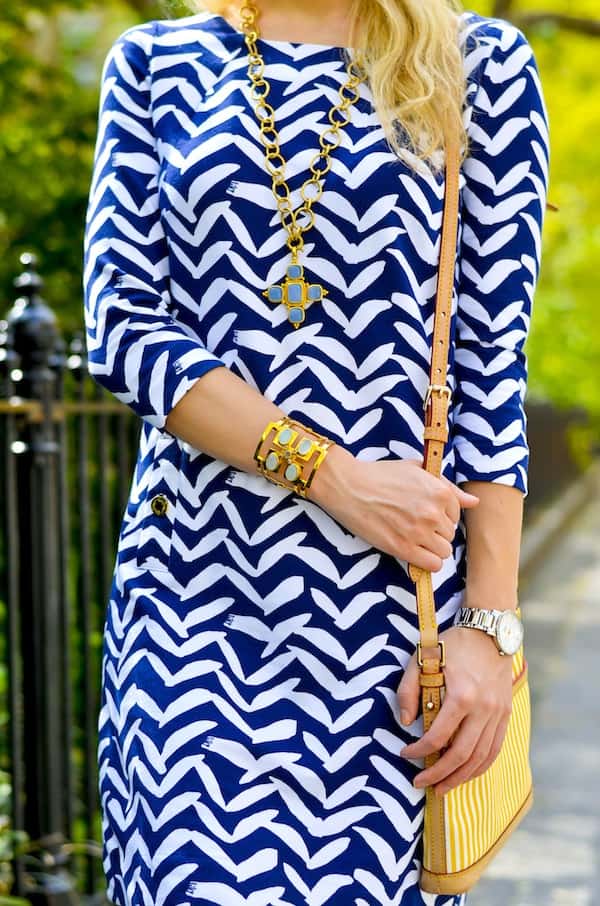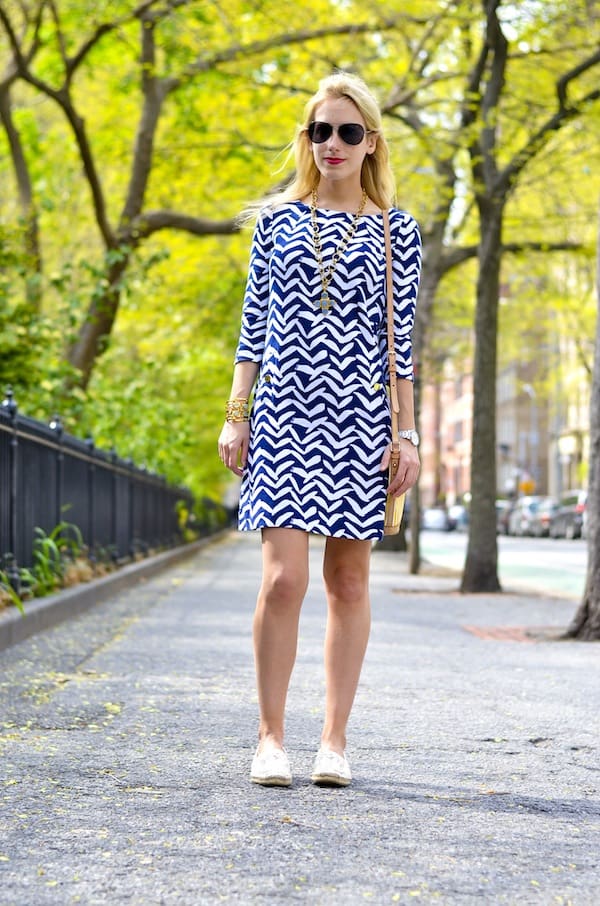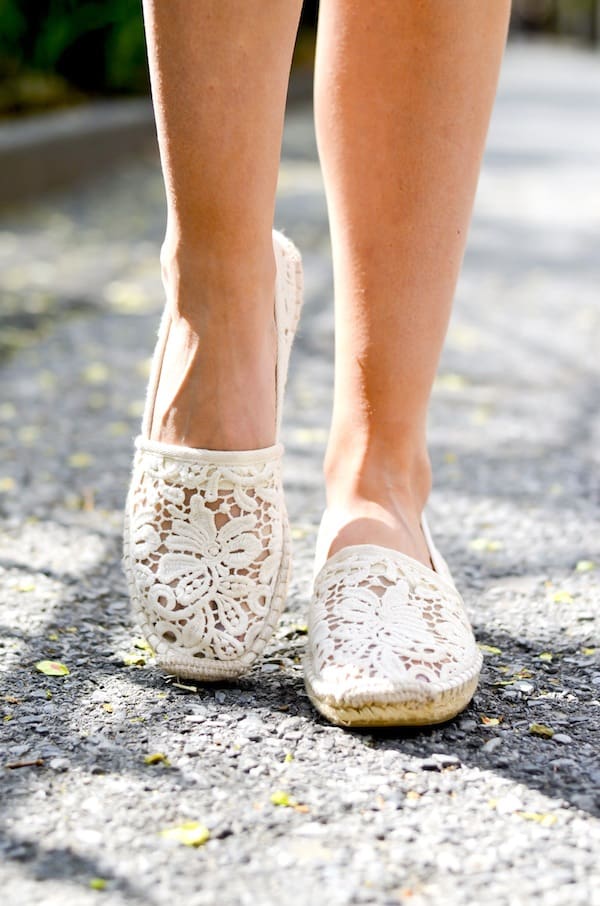 I was wearing…
Lilly Pulitzer Charlene dress | Tory Burch Abbe espadrilles | Dooney & Bourke bag | Julie Vos necklace & bracelet c/o | Kate Spade 'Gramercy' watch | Hobo aviators
Other Lilly Pulitzer dresses I love!


- Katie