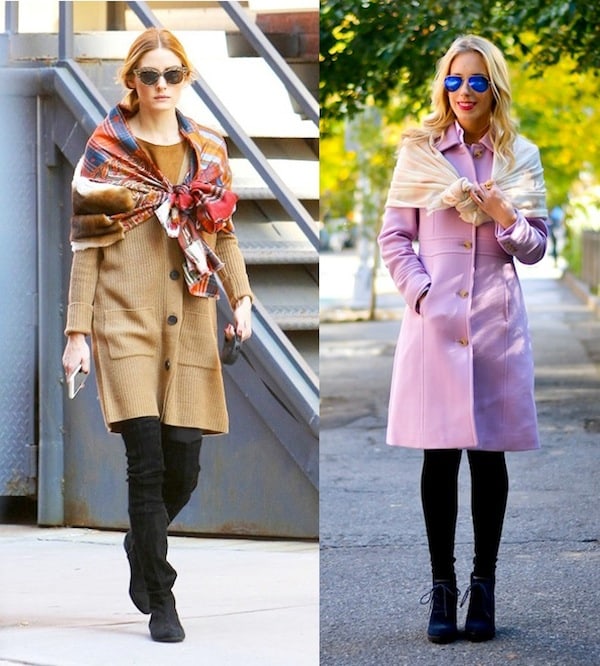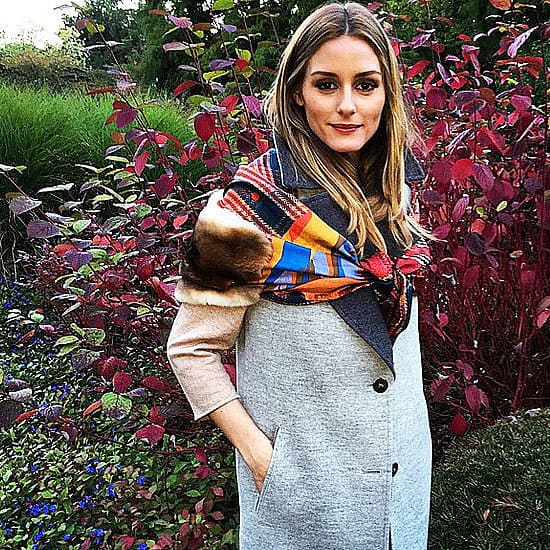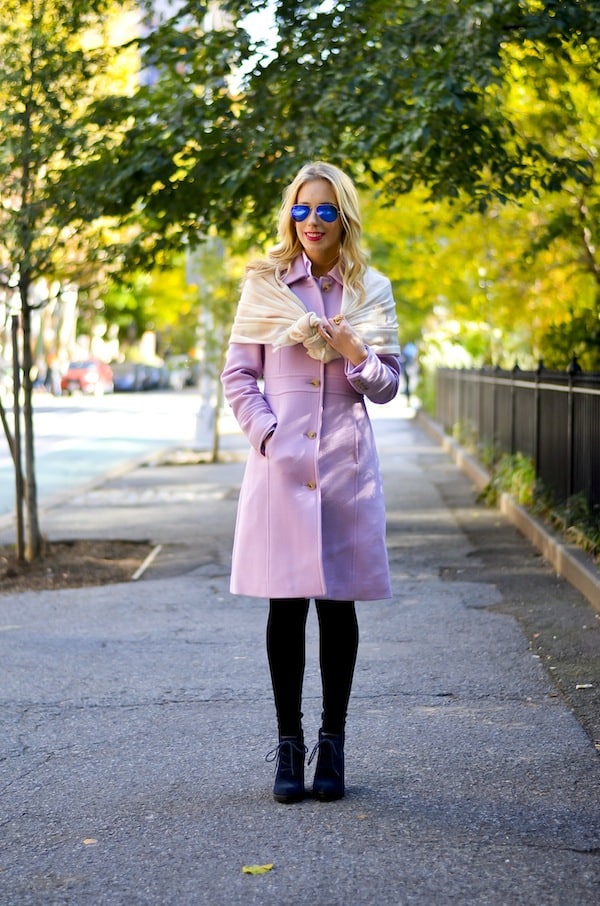 When I saw this recent street style snap of Olivia Palermo I knew I had to take a try at emulating her look. I mean, all she did was tie a scarf around her shoulders as a shawl – not that difficult. But of course she pulls it off! Anyone know where her scarf is from?
I did my own spin with an old J. Crew scarf and my new lilac coat (buy it here). Nick told me I looked like a peasant lady (he doesn't understand accessories… #boys) but I think it looks super chic. Plus it really did add an extra layer of warmth – perfect for windy days. And to usher back in the cold season I'm bringing back my Winter Fashion Pinterest board. Make my day and follow along 🙂
Would you try Olivia's look? How'd I do?

- Katie