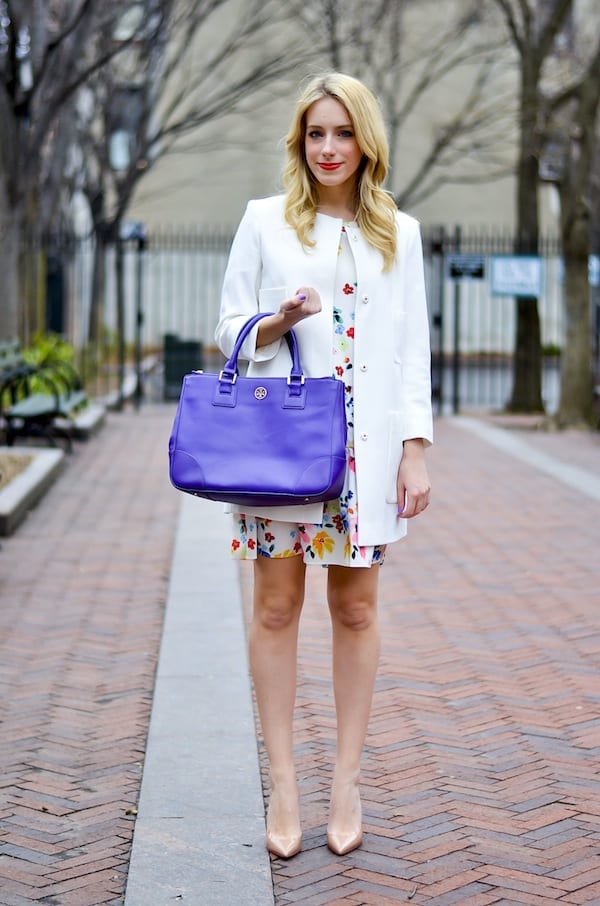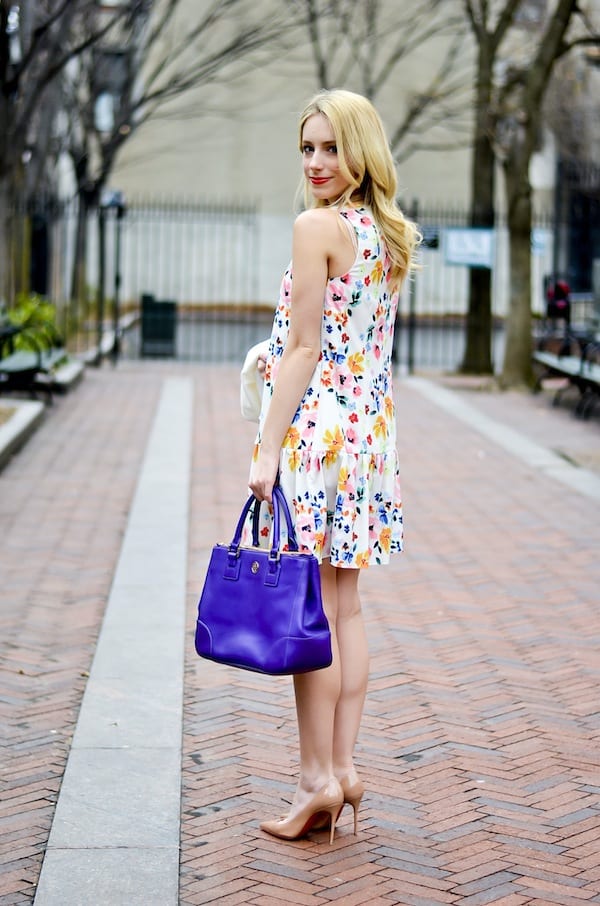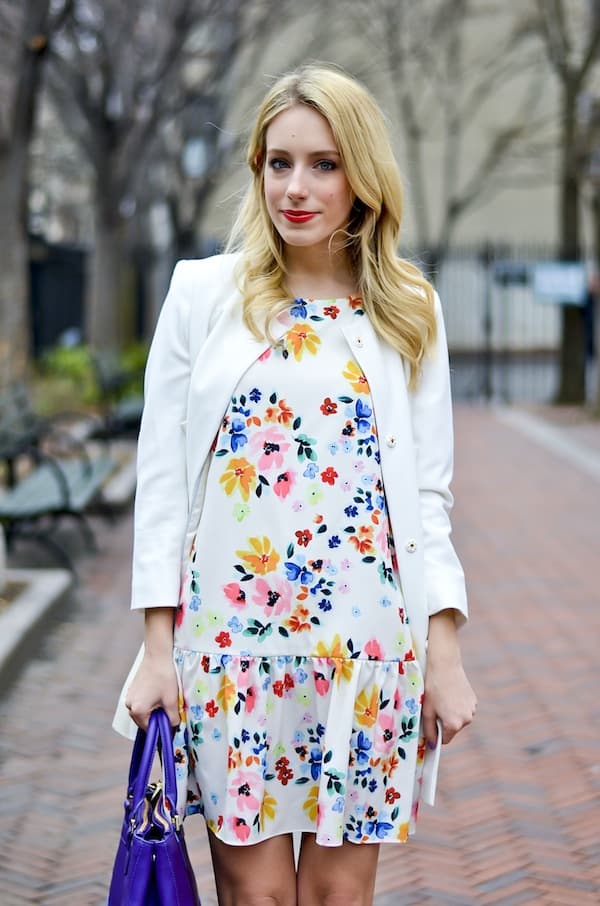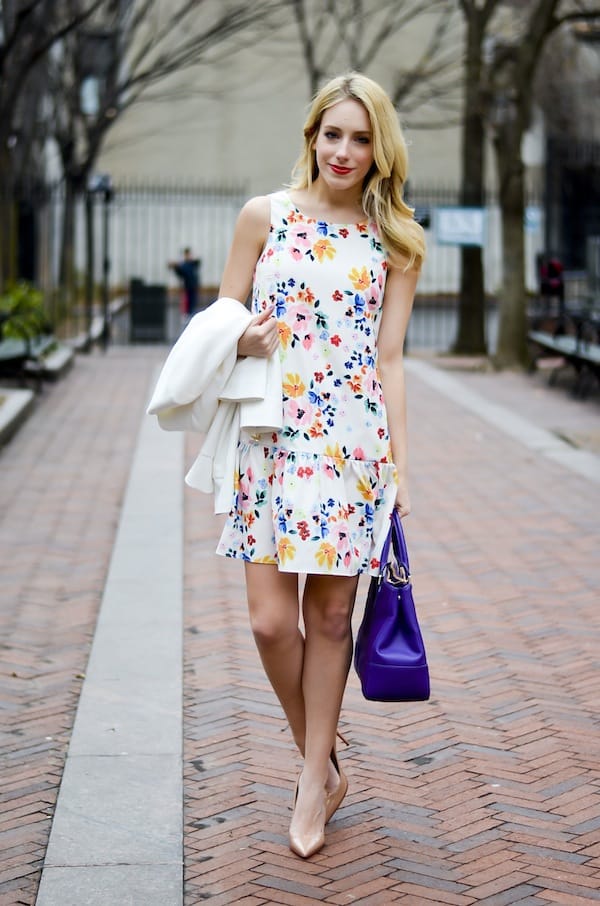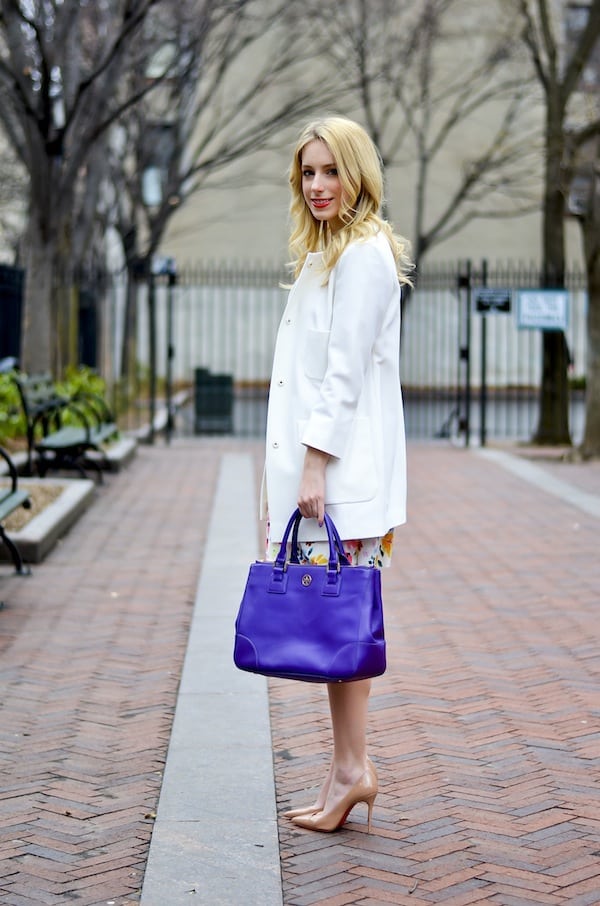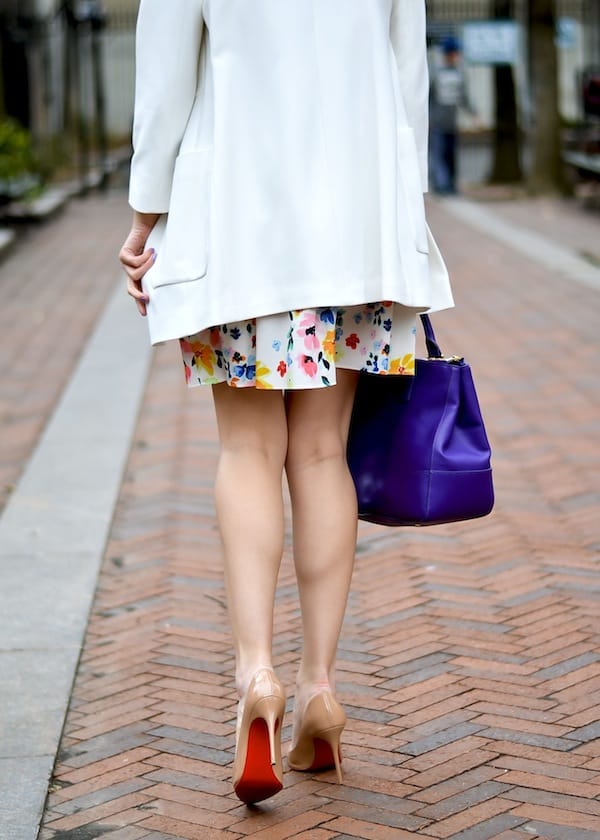 I was wearing…
Cece by Cynthia Steffe floral dress | T Tahari coat (love this belted trench too) | Tory Burch bag (love this one too) | Christian Louboutin Pigalle pumps | Revlon Ultra HD lipstick in Hydrangea
So I couldn't help myself and went ahead and wore my Easter dress a little early this year. Nordstrom has a lot of beautiful (and affordable) floral dresses that I strongly encourage you to check out. The one I'm wearing is under $150 and can totally be re-worn throughout the warmer months!

Easter has always been one of my favorite holidays. When I was little, my grandma would always take my sister and I shopping to pick out our Easter dresses. That trip to the mall was always so special to me and something I would look forward to every spring. Now that my family is spread out all over the east coast, I think Nick and I will just be spending Easter weekend together here in the city (probably brunching). I wish I could spend it with my family, but it's just not possible without a day off (and the fact we don't have a car). I've never understood why U.S. companies don't give employees off for Good Friday. I feel like I had that day off when I was in school… Anyone know?
[thefeedproducts style='four']
- Katie