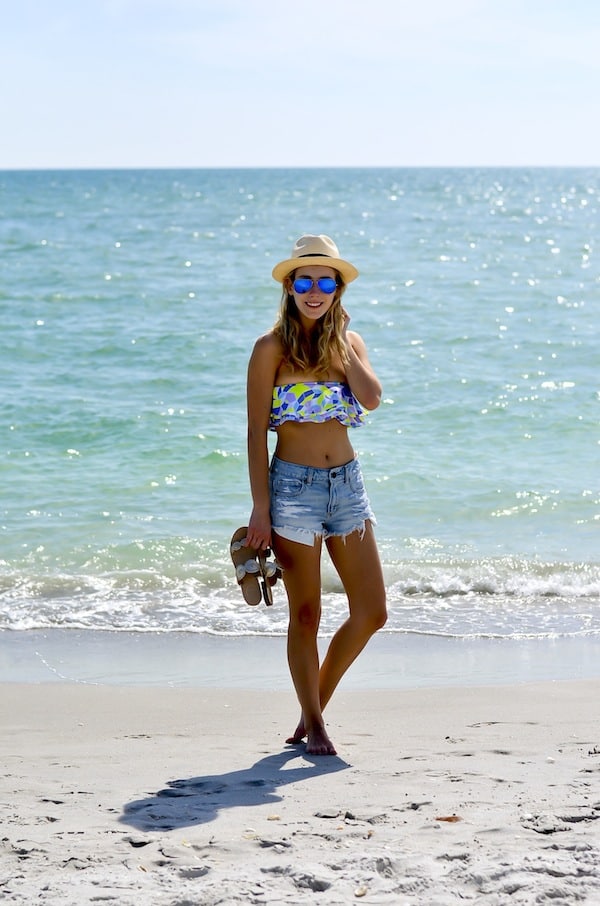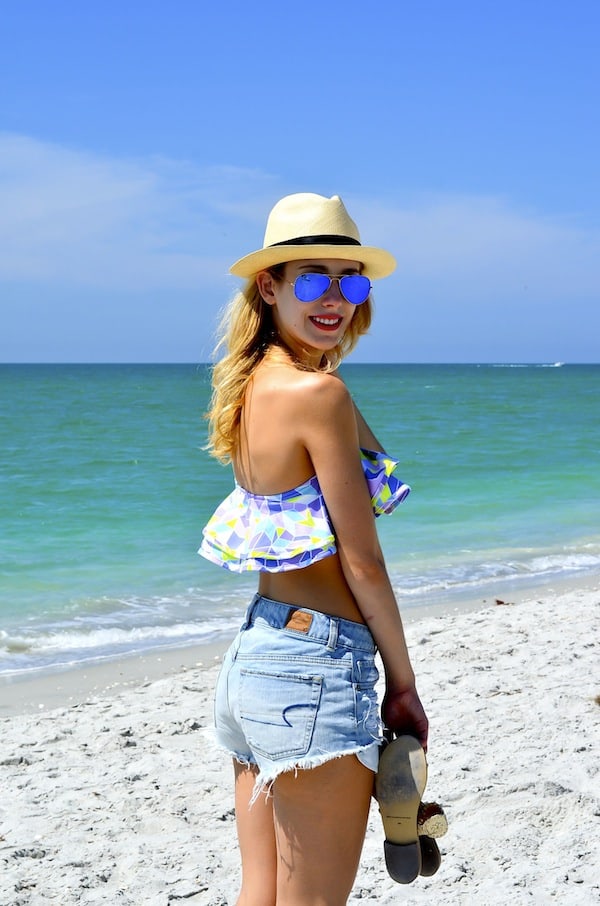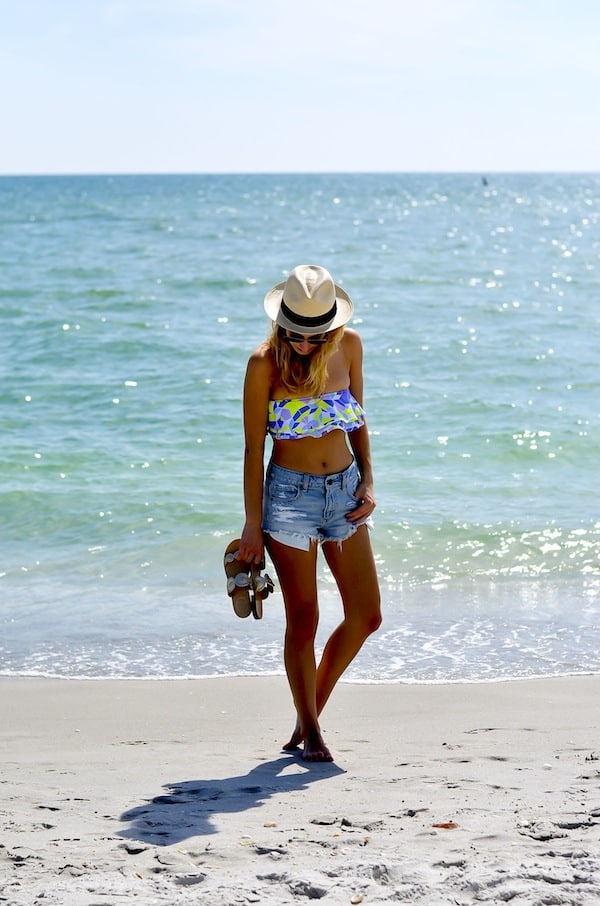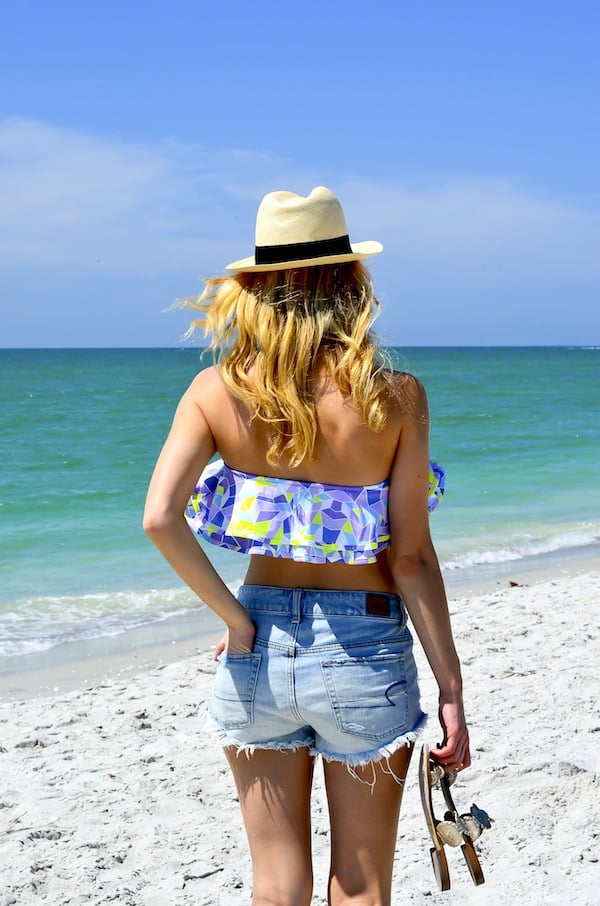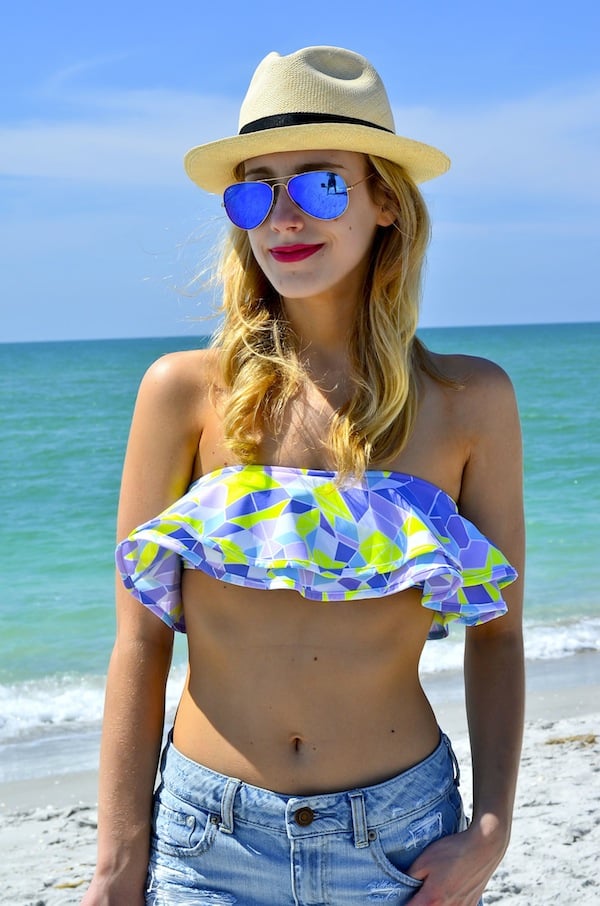 I was wearing…
Zinke bikini c/o (comes in a few other fun prints) | Denim shorts | Panama hat | Aviators | Jack Rogers sandals c/o
I wish I had more photos to share from Sanibel Island! It's easily become one of my favorite destinations every time I visit my grandparents at their house in Florida. It reminds me of a Nantucket or Martha's Vineyard – only in the South! The cute little shops and restaurants, bike paths and sea shell-covered beaches make it so hard to leave.
I swear I have my reasons though for not doing a full recap… 1) Bringing a camera to the beach is not only risky, but taking photos is TOUGH in the bright sun. 2) Nick literally would've left me stranded on the beach if I tried to turn our beach day into an entire blog shoot. As much as I love my photographer, his patience can wear thin when it comes to the "technology" (as my grandparents call it). As a blogger, and even working in PR, social media and just media in general is such a big part of my everyday life. I'm used to being connected 24/7, but sometimes I forget how exhausting it might be for another person to be around someone who so often is taking photos/responding to emails/posting to social media.
So I'm happy I was able to at least get these photos of my new bikini! I always opt for strapless bikini tops (who has time for tan lines) and I love the print on this fluttery one. I'm so excited to wear it throughout the summer, starting with a vacation to Puerto Rico in May!!! So so excited.

[thefeedproducts style='four']
- Katie