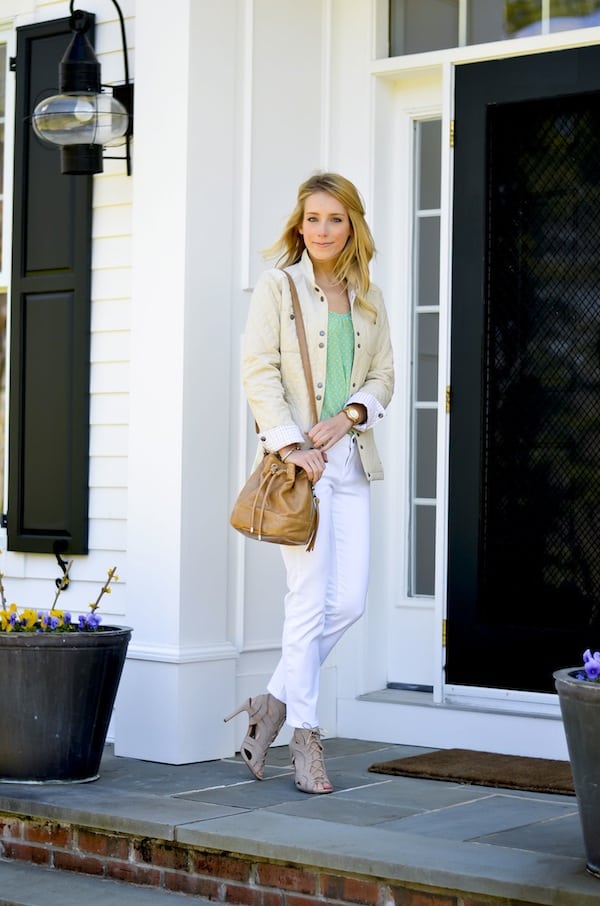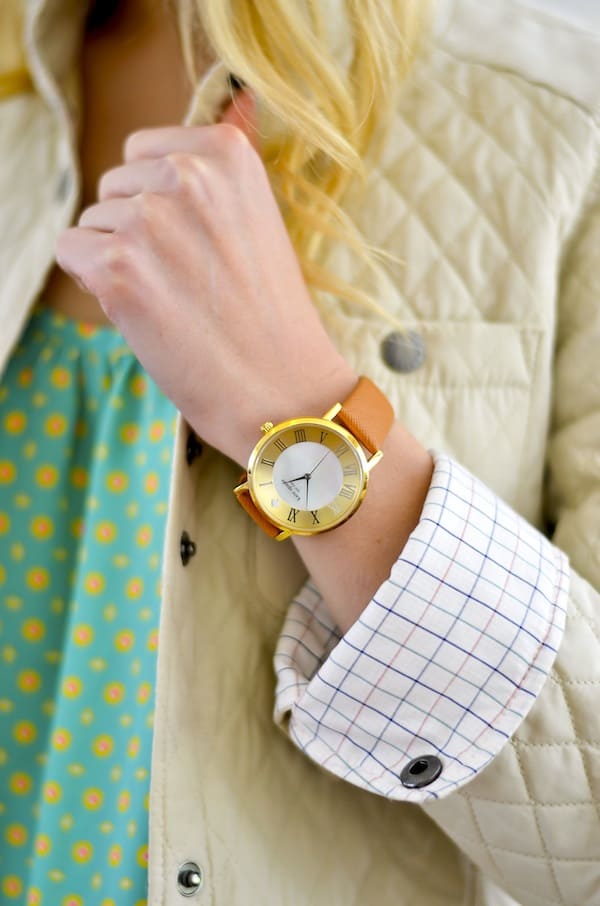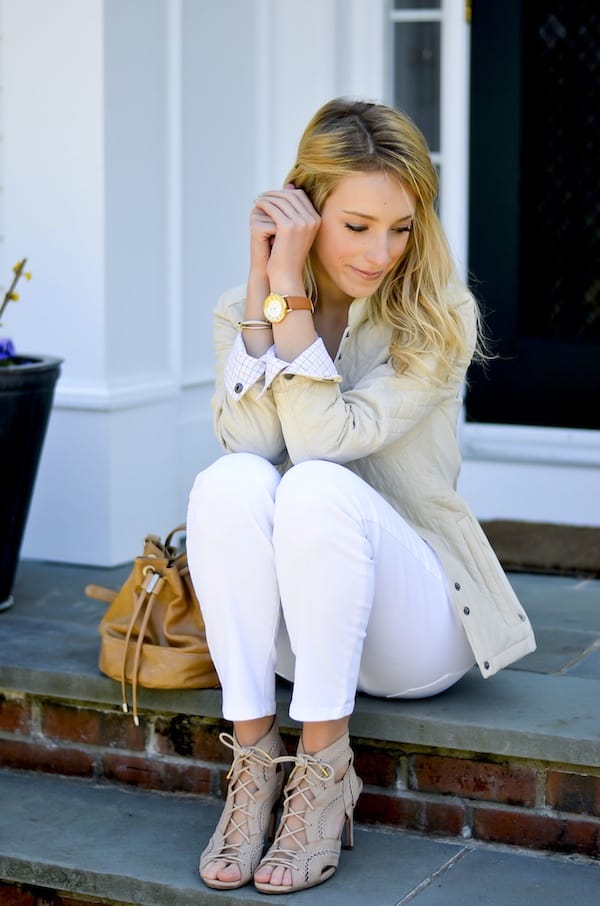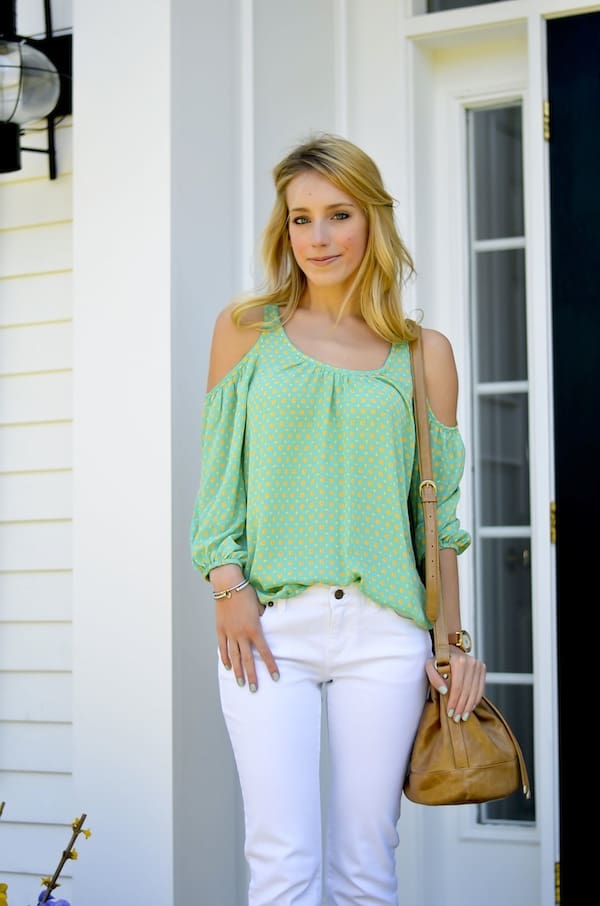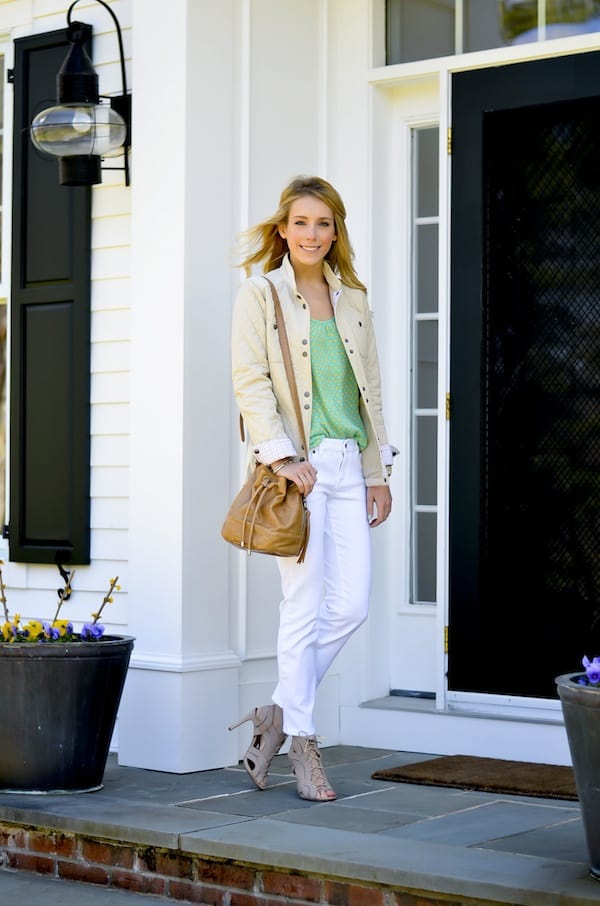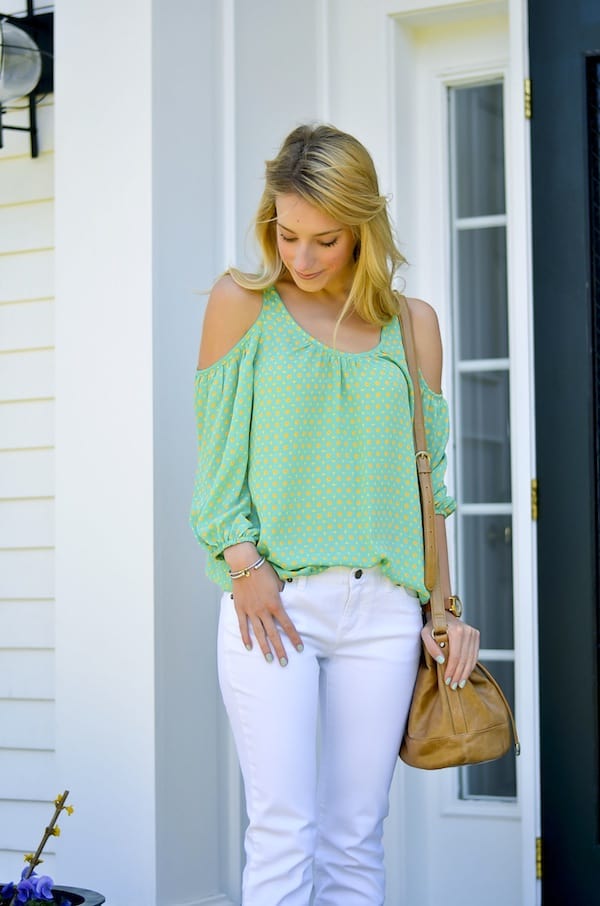 I was wearing…
Kate Spade leather strap watch | Off-shoulder top | Barbour quilted jacket | Vineyard Vines white jeans c/o | Hobo bucket bag c/o  | Lace-up sandals

Say hello to my perfect spring look and my new Kate Spade watch! I have a two watches, one gold and one silver, but have been itching to get one with a leather strap. If you're in the market for a new watch too – the selection at Nordstrom is on point. I went with Kate Spade because of the more affordable pricing (I didn't want to spend over $200). But I'm loving what I'm seeing from Tory Burch and Michael Kors. Such a hard decision!
On a personal note, if you didn't see on my Snapchat or Instagram, I'm currently in Kentucky! I'm going to be at the Kentucky Derby so definitely make sure to check out my social media if you want to follow along 🙂
More watches from Nordstrom

Thank you to Nordstrom for sponsoring this post.
- Katie