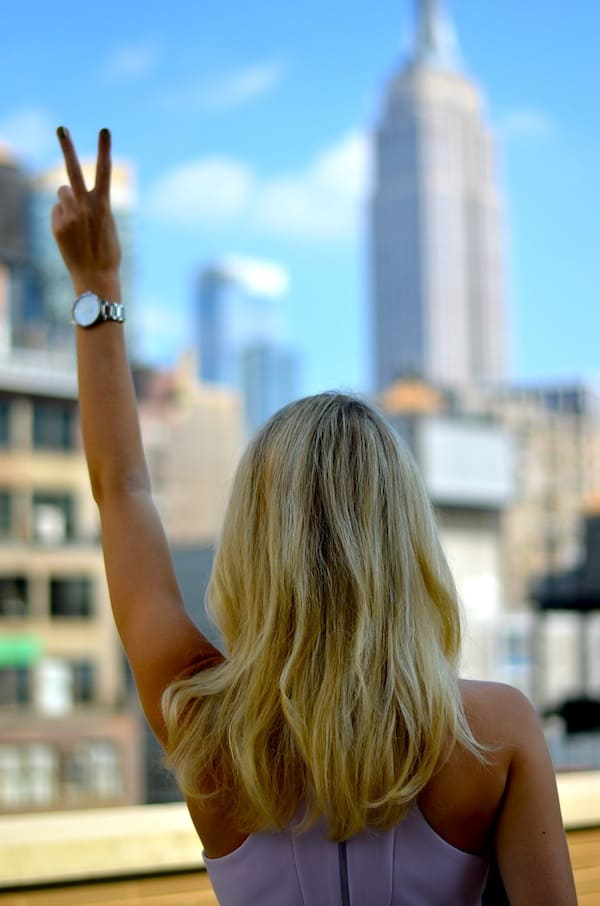 It's a little crazy to think it's been almost three years since I moved to New York. Part of me feels like I just graduated college and then part of me feels like it's been a lifetime since I wore that cap and gown. So much has happened in my life during the past three years: moving in with Nick to our first apartment, starting my career in public relations, growing Katie's Bliss, upgrading to our new place in January, traveling for work and for fun – the list goes on! I've always described myself as a "recent college grad" and now I'm not sure that term applies. Growing up is scary and it took me some time to adjust to life not being a student, but I'm grateful for all the happy memories I can now look back on from my pre-adult years.
I'm a very sentimental person and I really value family photos and documenting memories. Photography has become such a big part of my life and thanks to this blog I now have a record of all the amazing (and not so amazing) things and changes I've experienced since my junior year of college. That being said, I equally love having printed photos and images.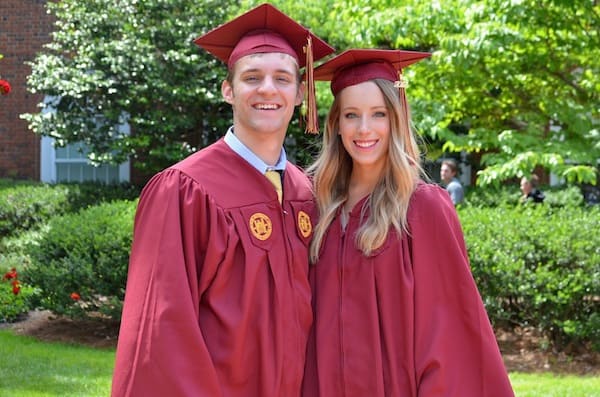 At our graduation weekend, Nick's and my family took a TON of photos and following our move to the city; you can bet we received lots of personalized photo gifts and prints. I love the images of us in our caps and gowns – I have it framed on display in our living room. And now that we've moved to our new apartment I've been hitting up Walgreens Photo frequently to add printed photos to our decor.
This spring, Walgreens is encouraging everyone to pursue happiness and enjoy the little things. Now doesn't that sound like a mission we should all get behind? And what better way to do so then giving the gift of a long-lasting memory to a loved one? For the college grad, Walgreens has everything from matching sets of cards to personalized home items. Mother's Day is also quickly approaching and I know my mom and Grandma would love this personalized apron.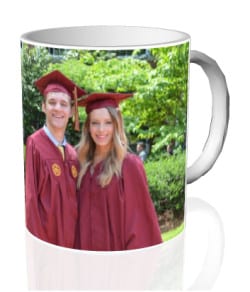 To help you guys share photos and memories with your loved ones, I've teamed up with Walgreens Photo to giveaway five readers a promotion code good for $25 worth of photo products at Walgreens Photo! For a chance to win, comment below letting me know what makes you most happy! The winners will be chosen at random 🙂
- Katie