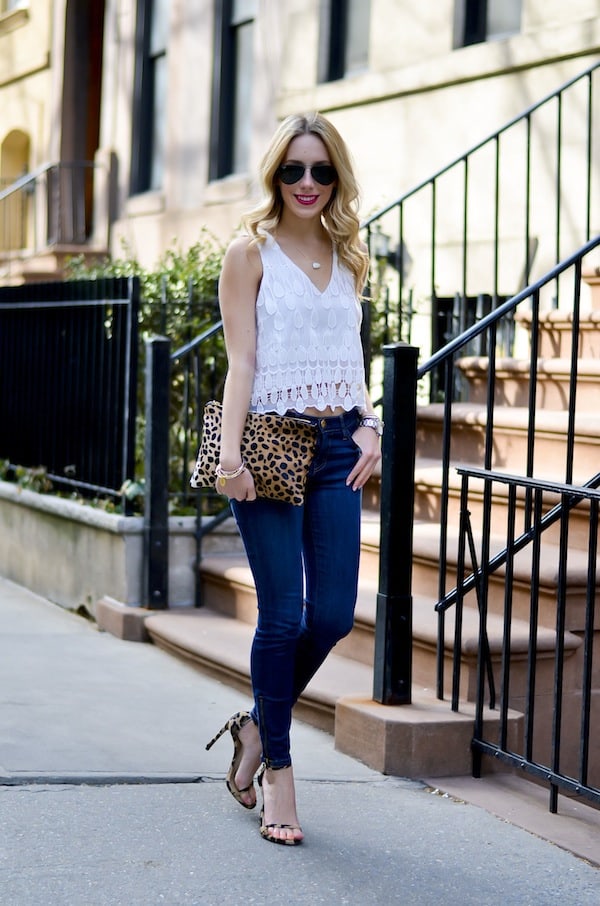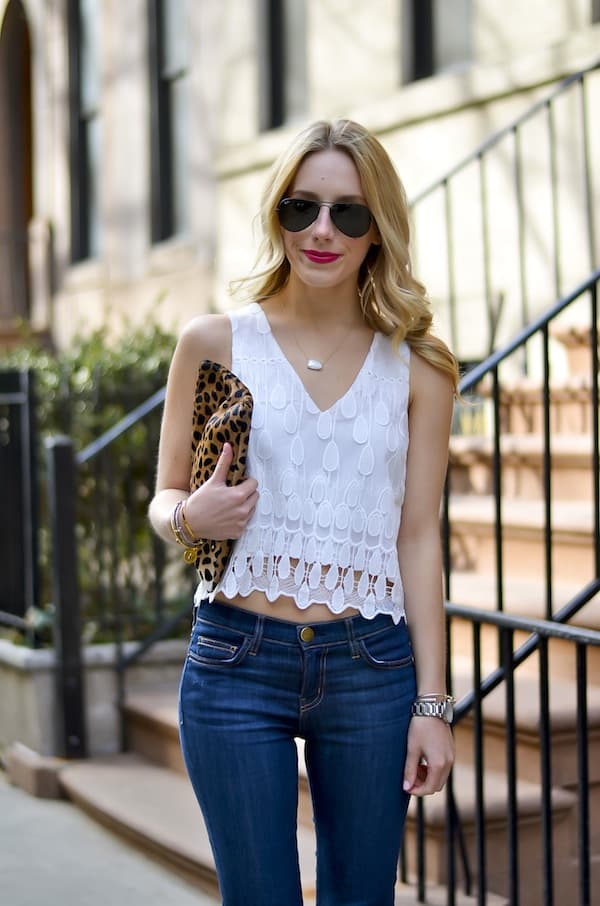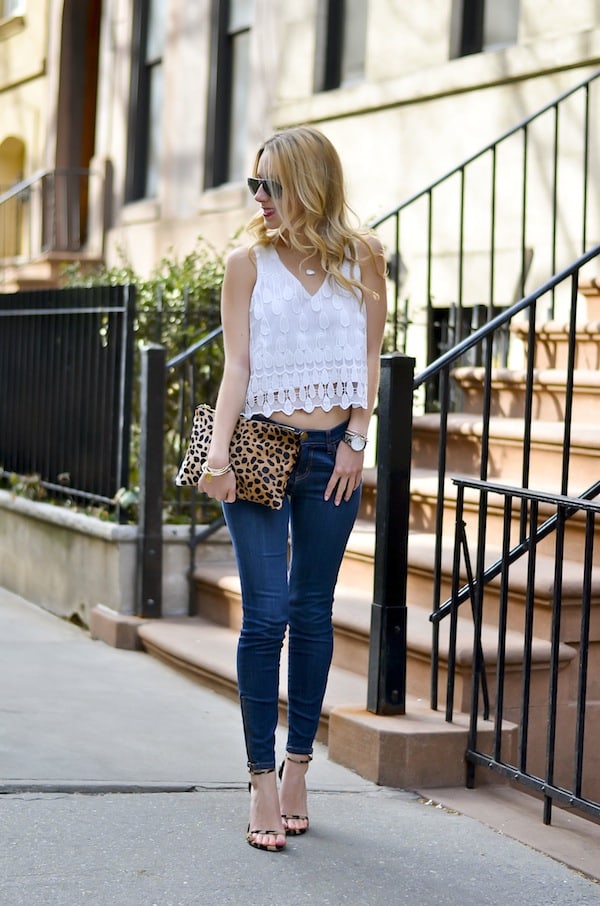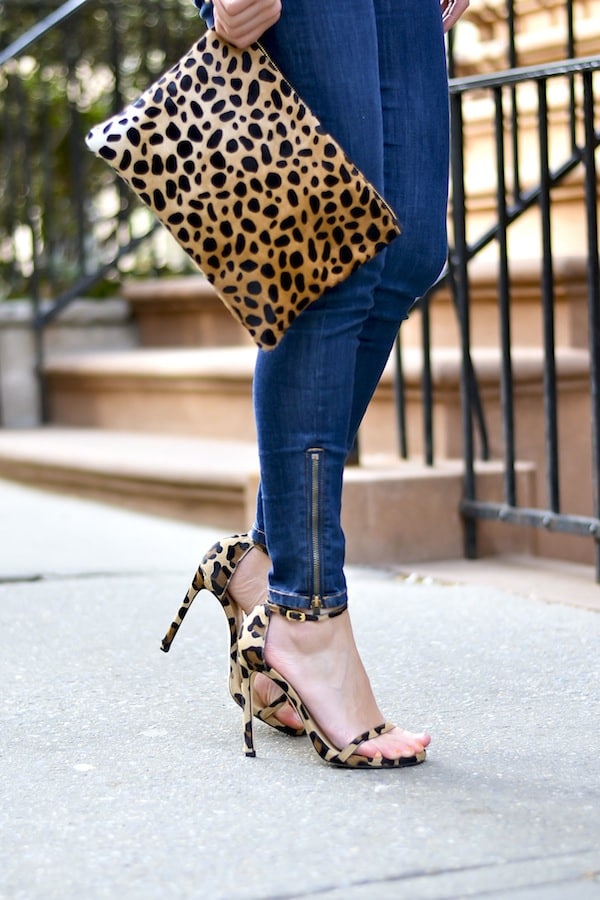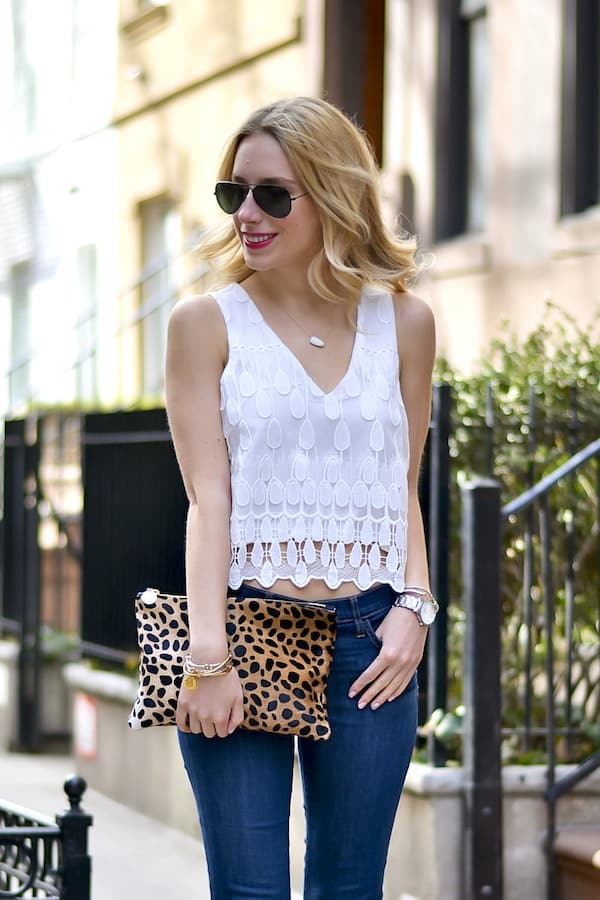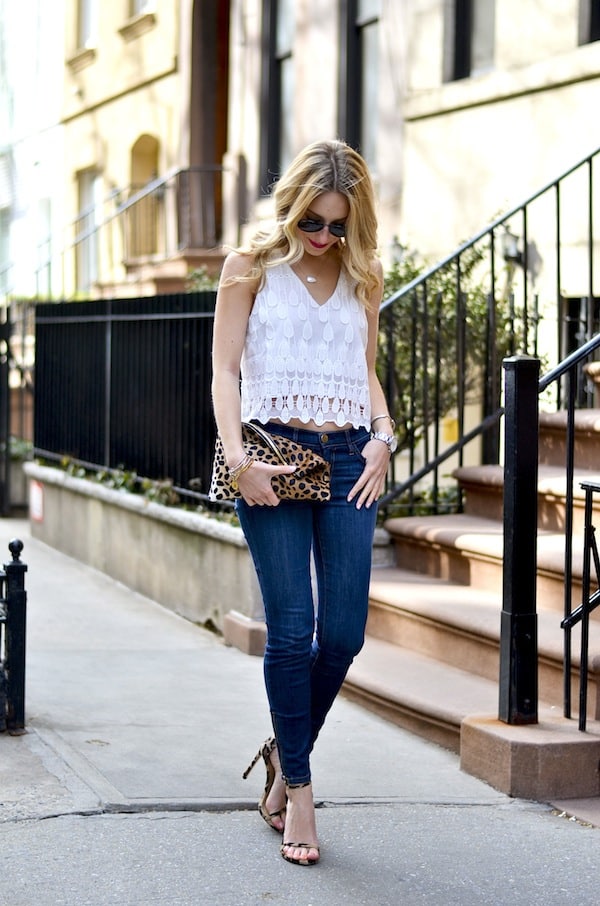 I was wearing…
white lace crop top | cropped jeans | leopard clutch (last styled here) | leopard sandals (last styled here) | aviator sunglasses | Kendra Scott necklace c/o | watch (on sale) | bracelets
This past weekend I really fell in love with New York. It take a special person to say they love this city during the winter. I've made in no secret that I'm not a fan of New York in the colder months and will often question why I don't live somewhere warmer. But wow, this weekend completely made up for all the recent crappy ones. The weather was BE-A-U-TIFUL so the city just came alive.
We spent Saturday morning how we typically do: making breakfast at home and hitting the gym. But instead of bumming out on the couch (like we did all winter) we added on a Citi Bike ride around the East Village (our first one since last Fall) and an early rooftop dinner with friends at Catch (so so good) followed by drinks at the Standard Hotel Biergarten. It was definitely one of the best days I've had in a while! Sunday was more low-key (may or may not have been slightly hungover…) Nick and I grabbed brunch at Jack's Wife Freda in Soho and then spent the rest of the afternoon working on some blog stuff and exploring our new hood. If you aren't following me on Snapchat (username is katiesbliss) make sure you do because I always post a lot on the weekends!
So I think New York may be back in my good graces. That is until the summer heat waves hit! Happy Monday everyone! xo

[thefeedproducts style='four']
- Katie