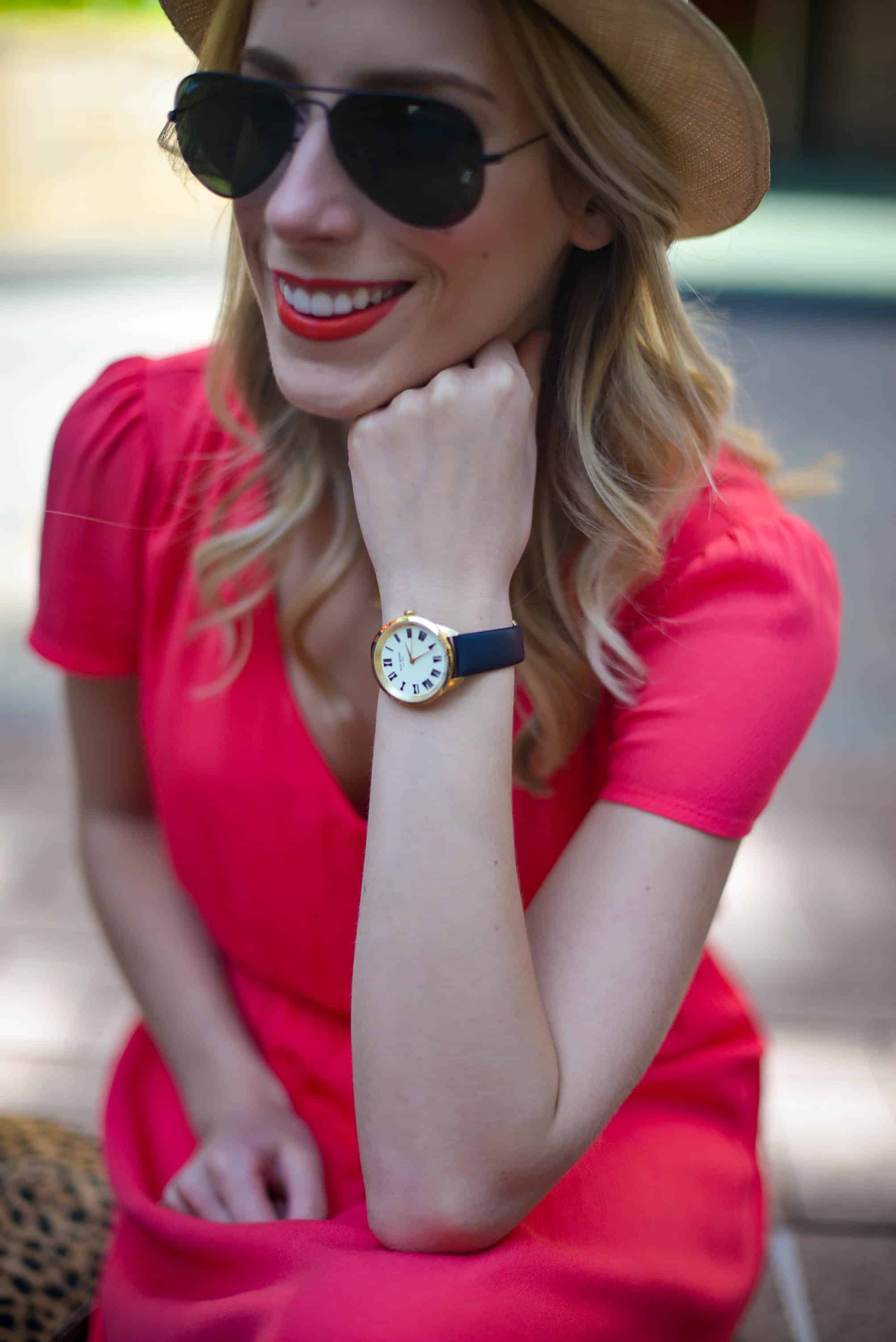 As I begin planning out my calendar for the next month, one of the most important dates I have noted is May 8th, aka Mother's Day. Yes, that day all about our moms is less than two weeks away! Can you believe it?
Every year I like to surprise my mom and grandma with something special. They each have their own unique style so when it comes to gifts I always look for items that are classic, timeless and will be appreciated throughout the entire year — no matter the season. The kate spade spring 2016 watch collection is not only fun and feminine, but embodies all the qualities I value when selecting a gift.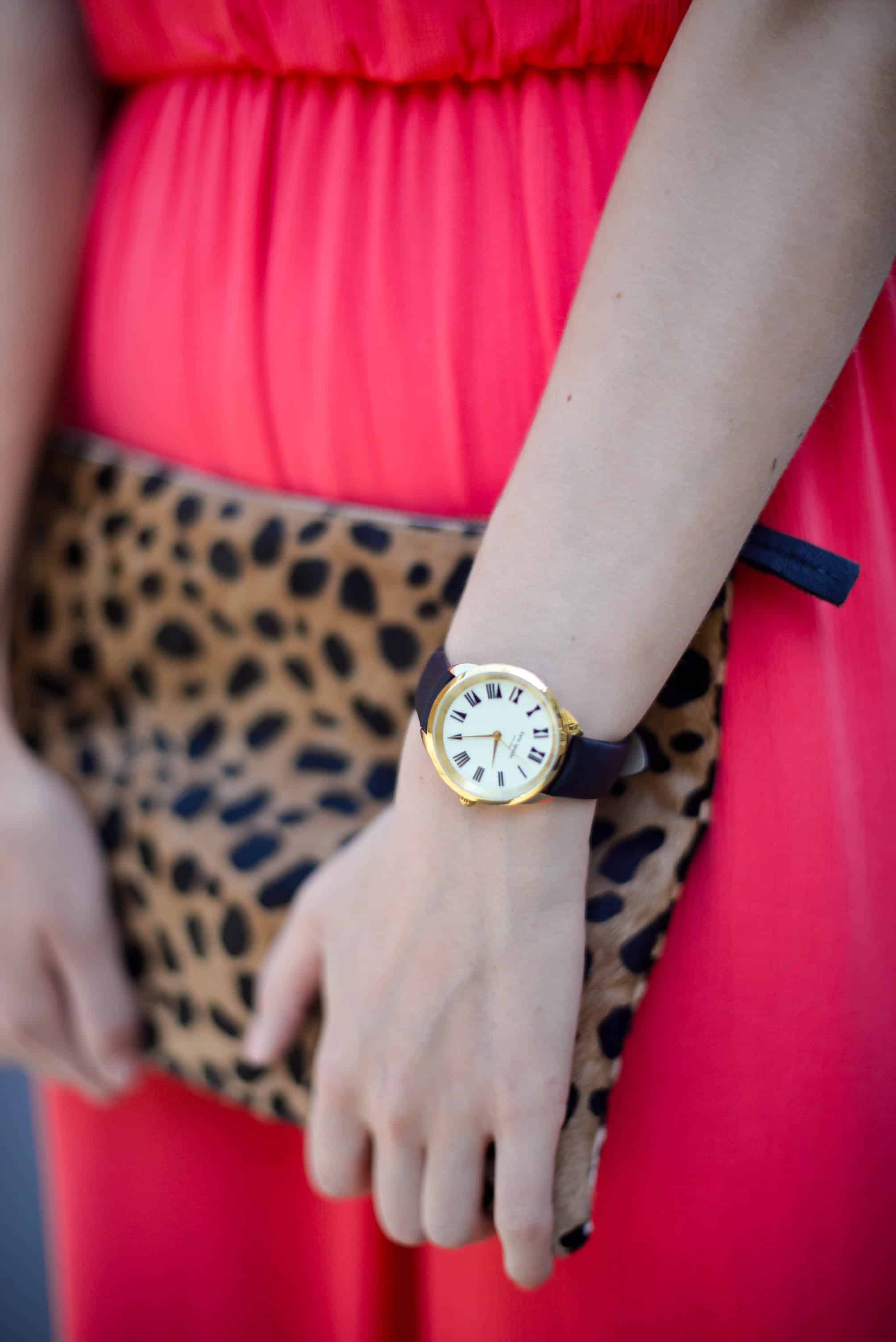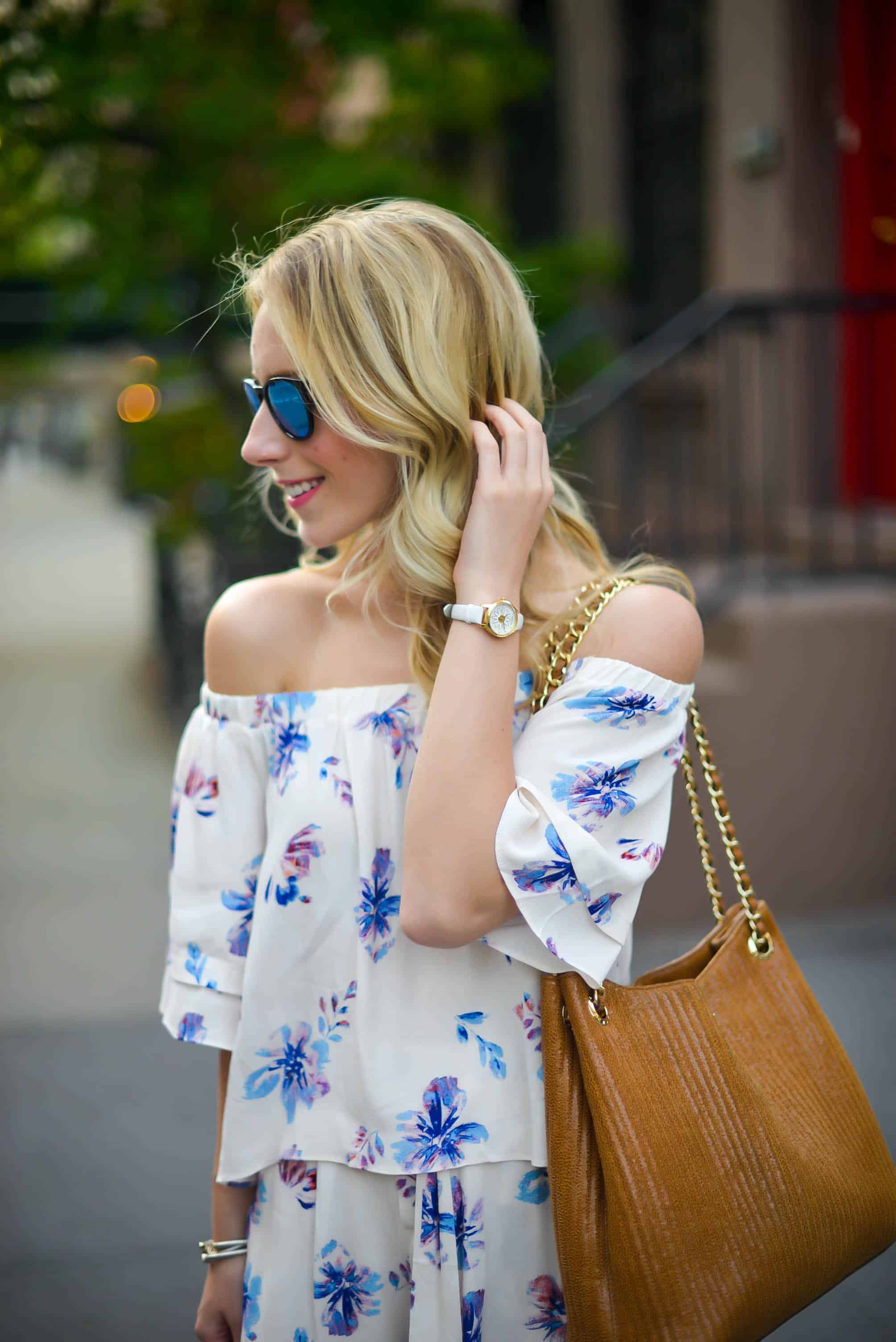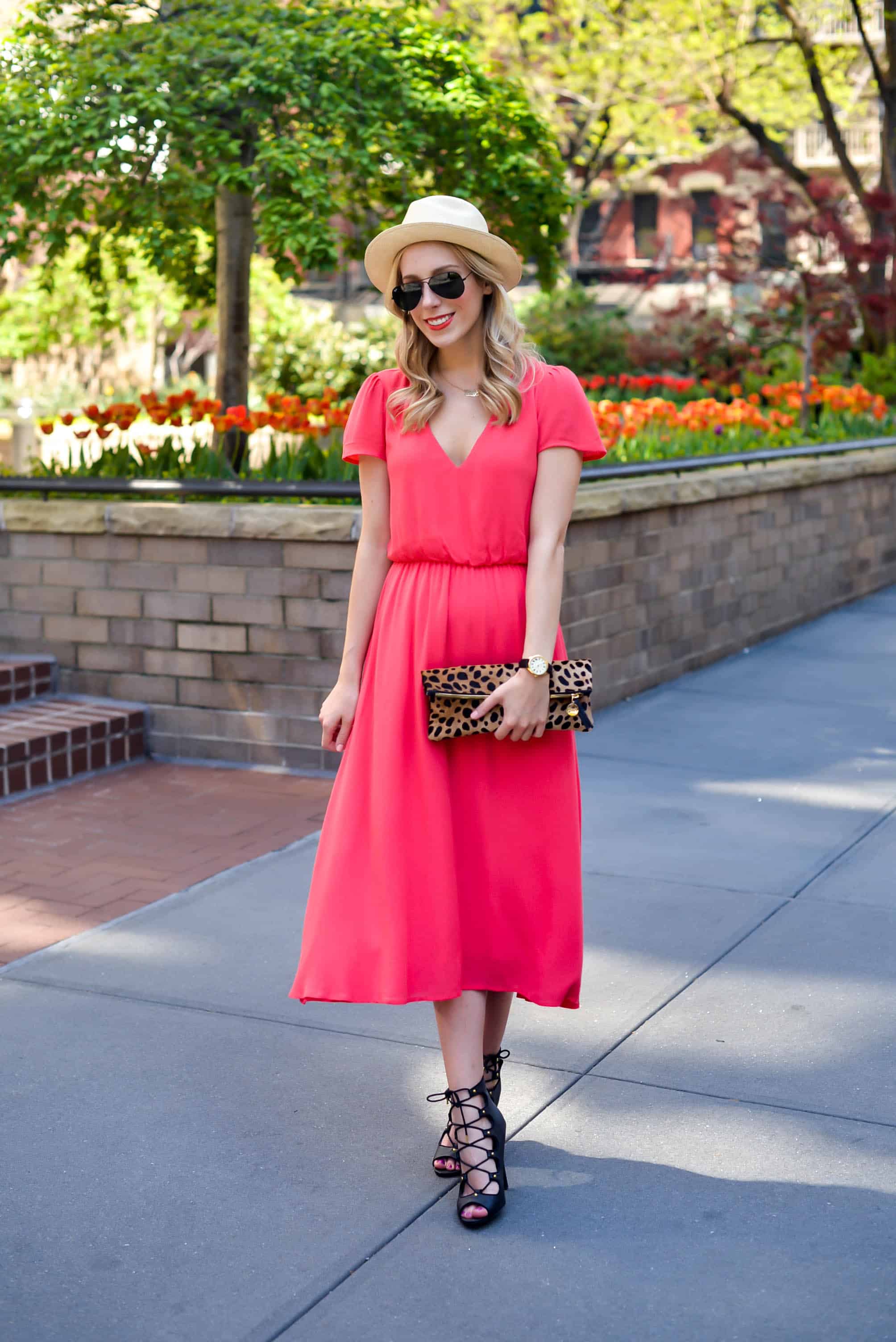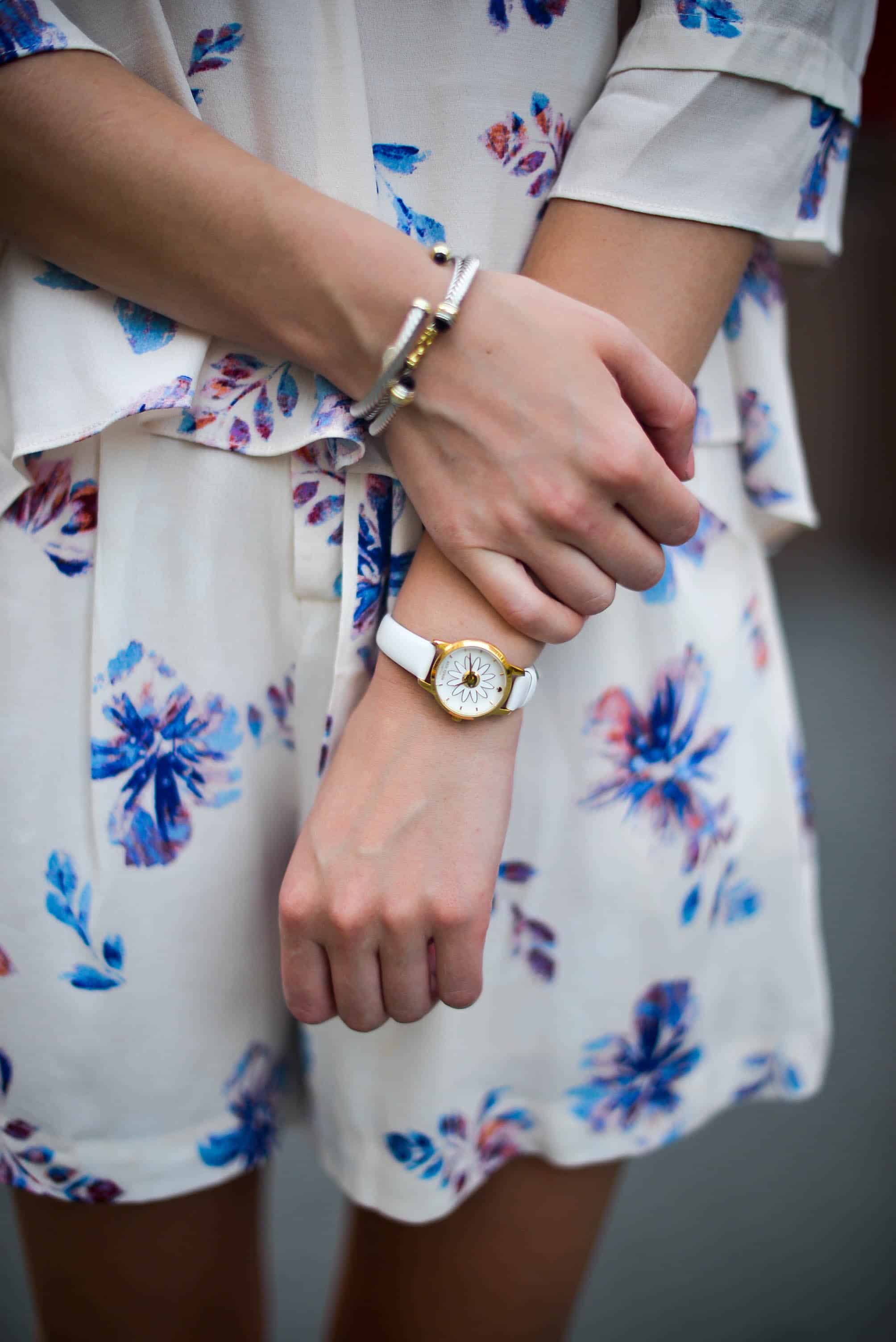 My favorite kate spade watches!
kate spade black Crosstown watch | kate spade white Daisy Mini Metro watch
There were two watches that immediately caught my eye in the new collection: the black Crosstown watch and the white Daisy Mini Metro watch. What I admire most is both have a classic look that is appropriate for everyday wear and have an attainable price point of under $200.
My mom is a nurse practitioner and on weekdays she has the busiest schedule. I don't know how she does it! I like the Crosstown watch best for her because it could easily transition from seeing patients to dinner out with my stepdad. I think the black leather strap and gold detailing would match nicely with her lab coat  🙂
For my grandma, I really like the Mini Metro watch. It's cute and petite (like her) and the white leather band, gold case and daisy-adorned face would perfectly complement her bright spring and summer wardrobe.
For those of you who haven't done your Mother's Day shopping yet, don't worry because you still have time (haha get it? time!) No matter the occasion or recipient, you won't have a problem finding a kate spade watch to suit every personality. Trust me! I've worn kate spade watches myself for years and it's a great feeling when you can give someone a gift that they'll wear and remember you by everyday.
Have you done your Mother's Day shopping yet? What are you planning to give to your Mom (or Grandma!) this year? 

Big thank you to kate spade for sponsoring this post! #LiveColorfully
[thefeedproducts style='four']
- Katie