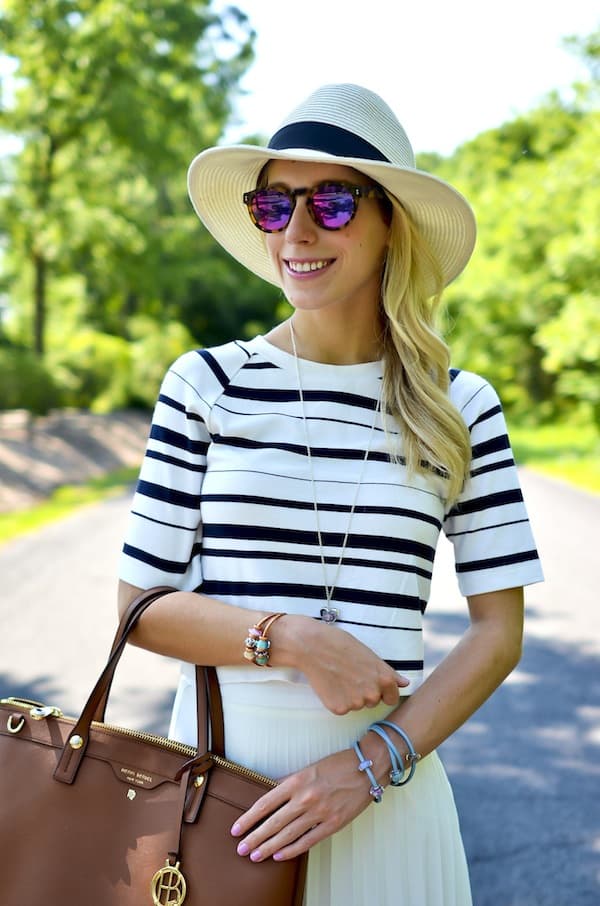 I was recently introduced to Trollbeads, a fun and collectible jewelry line from Denmark. The 40-year-old family owned brand specializes in handcrafted and customizable jewelry. They have so many options – from necklaces to bracelets to cuffs. All three pieces I'm wearing I actually personalized myself choosing the style, metal, beads, charms and leather.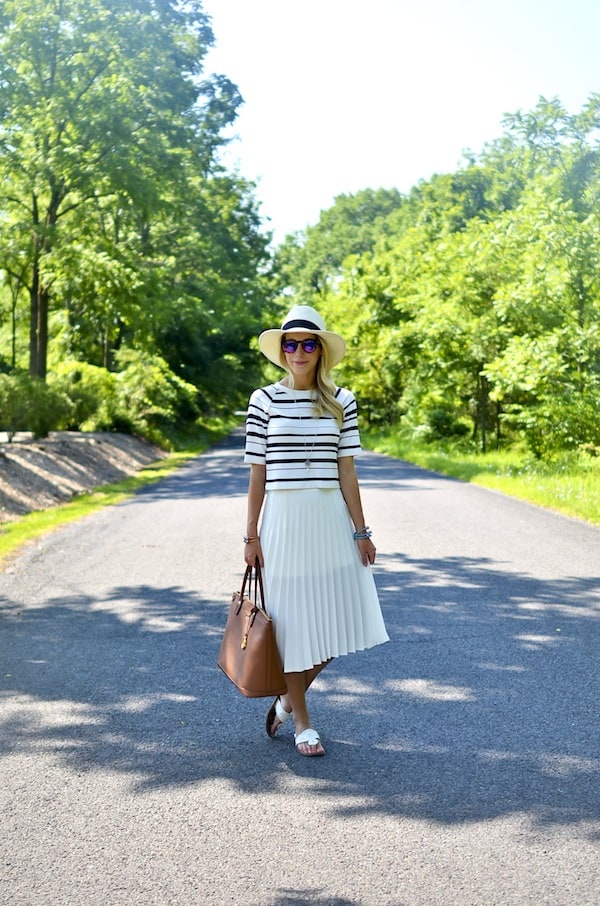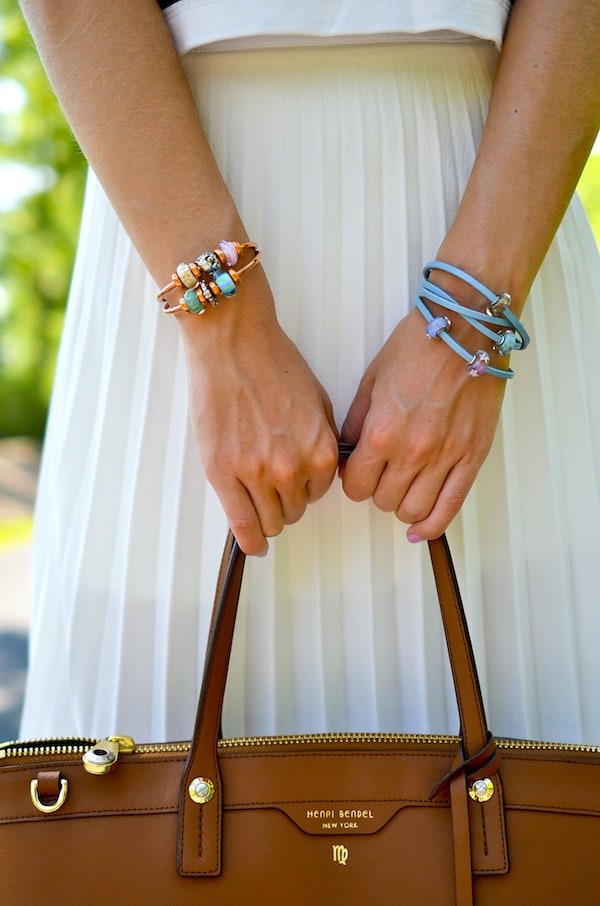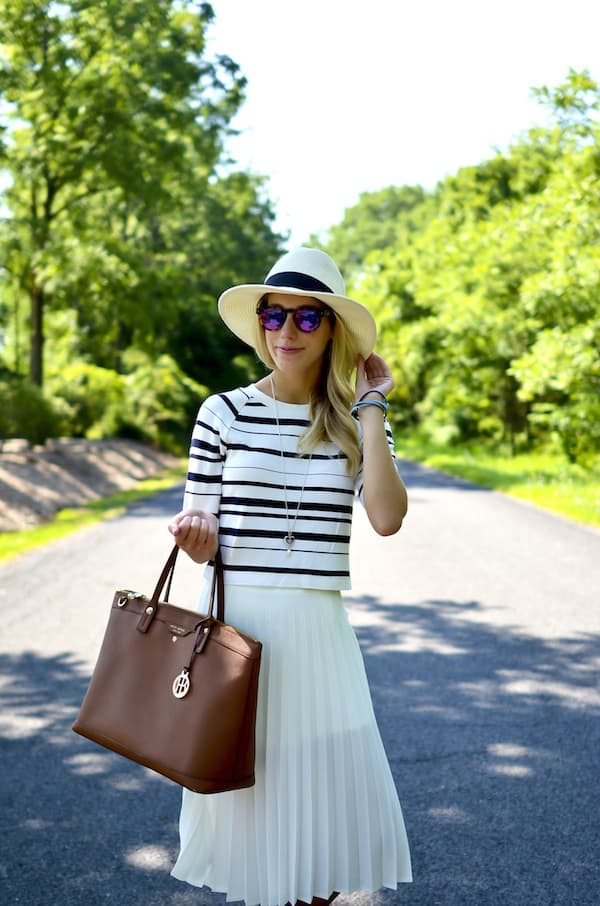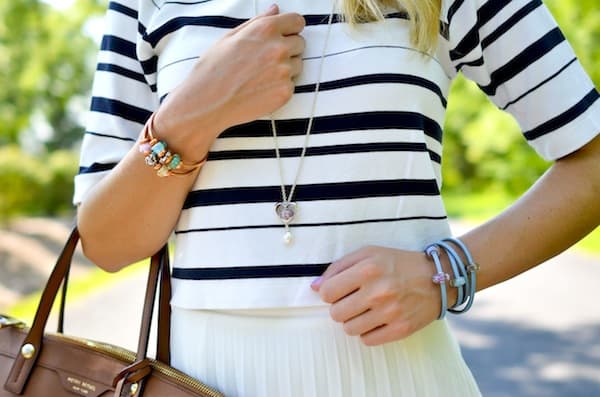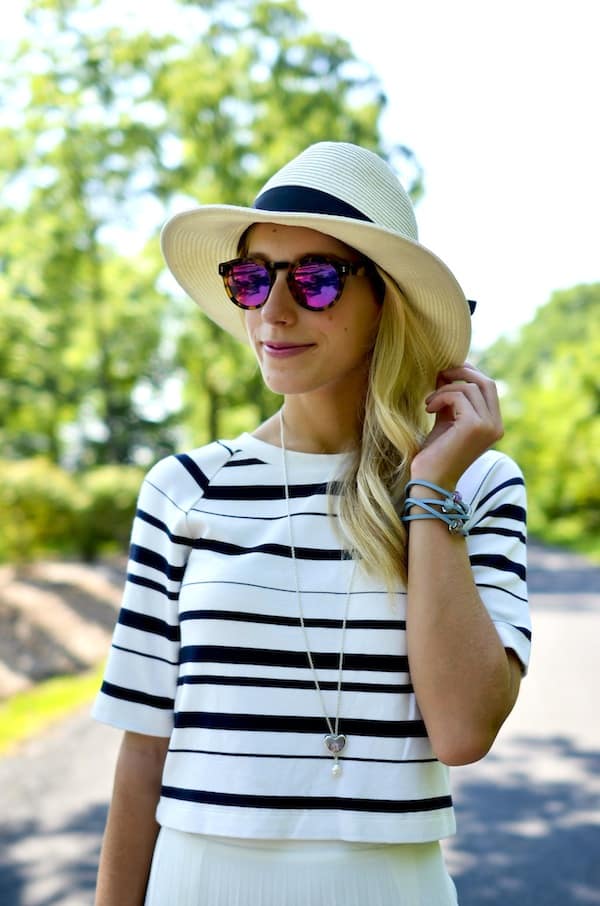 Jewelry I'm wearing…
Trollbeads fantasy necklace | Trollbeads leather bracelet | Trollbeads copper bangles
Outfit details…
Stripe top | Midi skirt | Floppy hat | Camel satchel | Pink mirrored sunglasses | Jack Rogers sandals
This isn't just any customizable jewelry brand – all Trollbeads pieces are made with the high quality materials including Italian glass, 14k gold, sterling silver, freshwater pearls, precious stones and genuine leather. You guys know I'm not big on fashion jewelry – I prefer to have just a few high quality jewels in my collection that I wear everyday. So if you're like me then Trollbeads jewelry is perfect for you.
I love a pendant necklace like the one I'm wearing here. I added on the pink bead and heart charm, but there are so many other variations you could put together. I chose all the beads and charms on my bangles and leather wrap bracelet as well. One of the bangles I customized is even available for purchase on the Trollbeads site – check it out here. I'm obsessed with treasure charm and rose gold beads!
Def make sure to check out Trollbeads.com for more and if you are in NYC there's a store on the Upper West Side on Columbus Ave. – one of my favorite neighborhoods in the city!
Have you heard of Trollbeads? What is your favorite type of jewelry to wear?
Thank you to Trollbeads for sponsoring this post!
- Katie