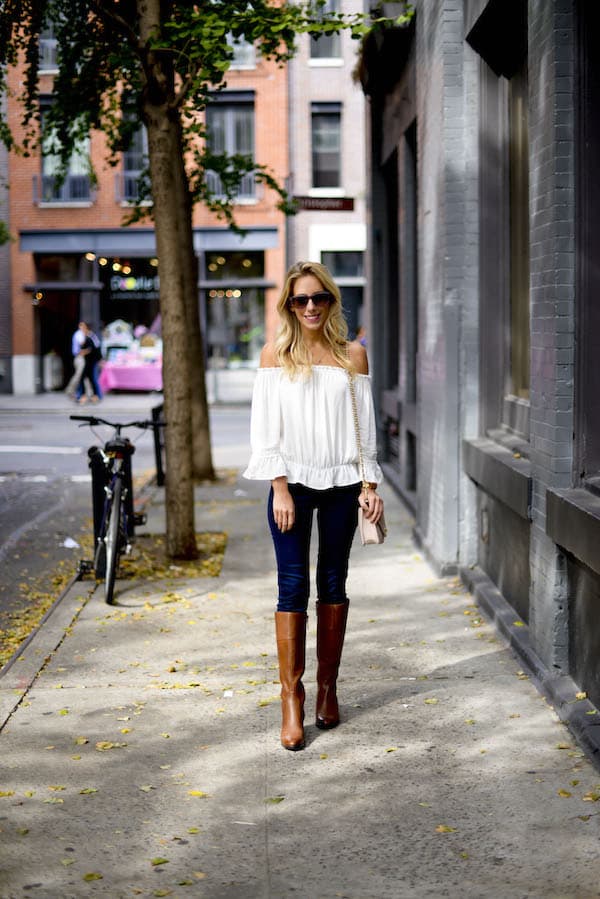 I finally invested in a new camera and lens! Nick and I had been talking about it for what seems like years now and I'm so happy we made the decision. These photos are the result of my first outing using my new Nikon D610 with a 50mm 1.4 lens. Funny enough, the photos of me in this super cute white off the shoulder top were actually taken by my friend Allie after a brunch date at Olio e Piú in the West Village. Didn't she do a nice job?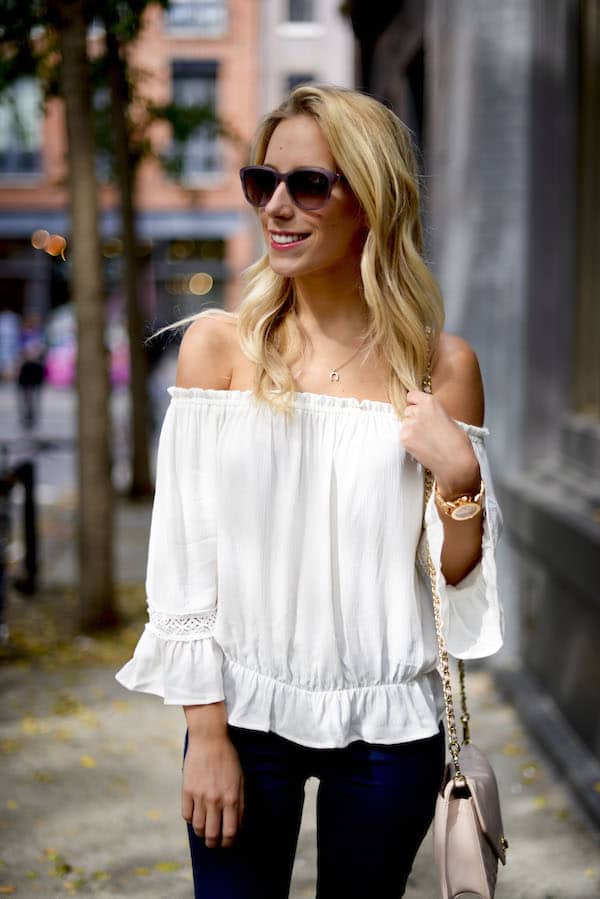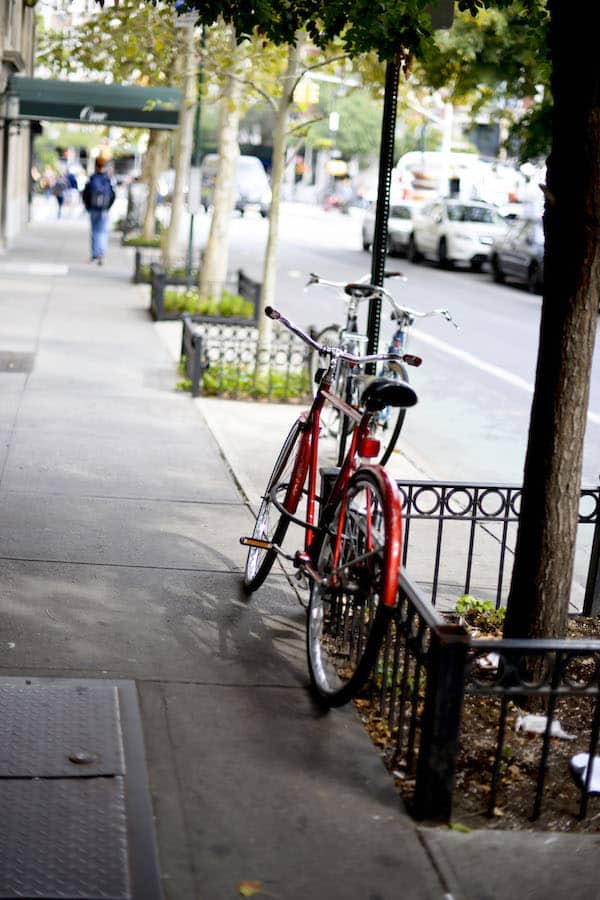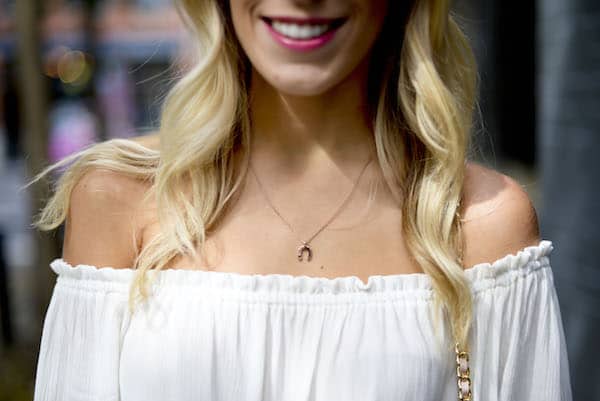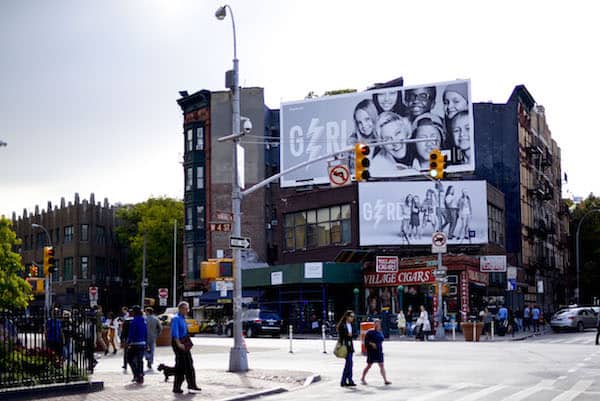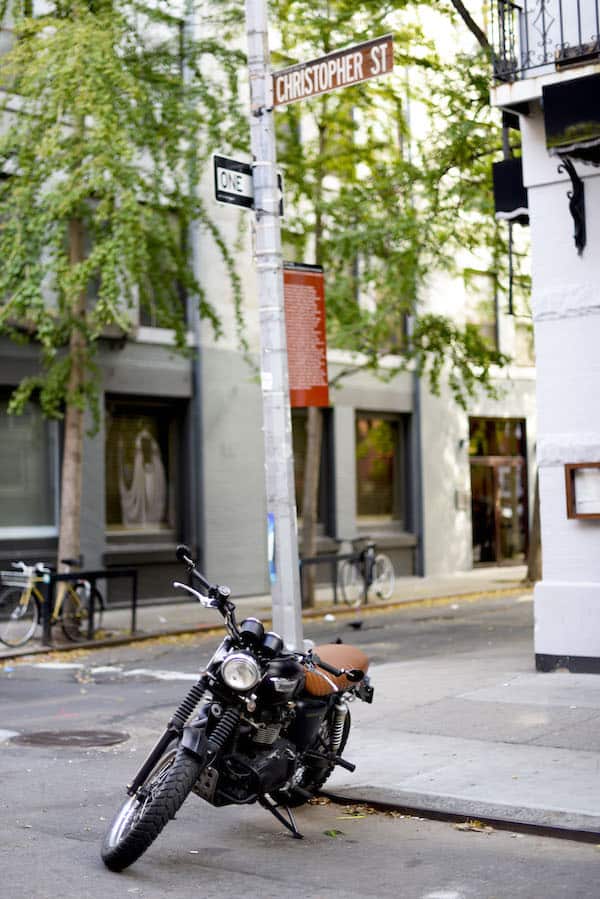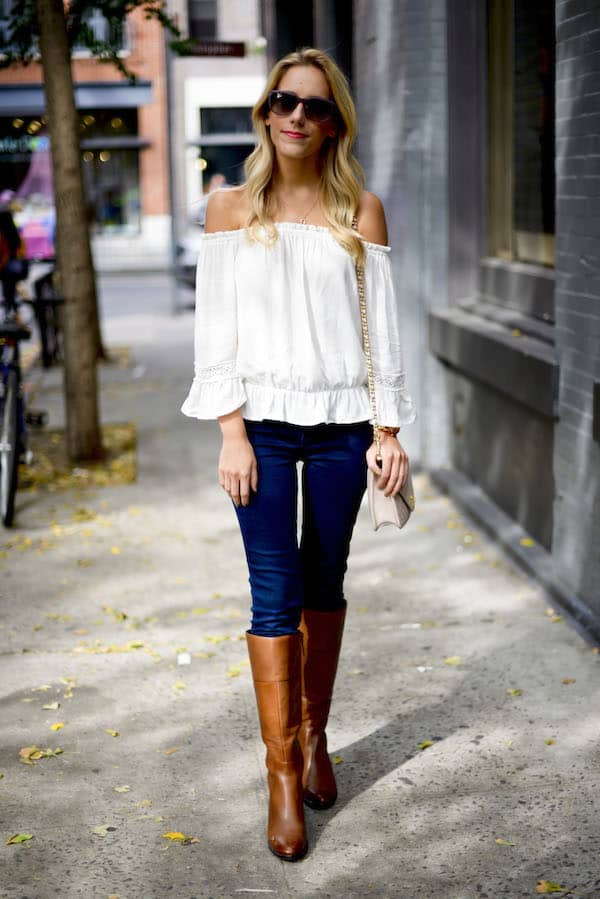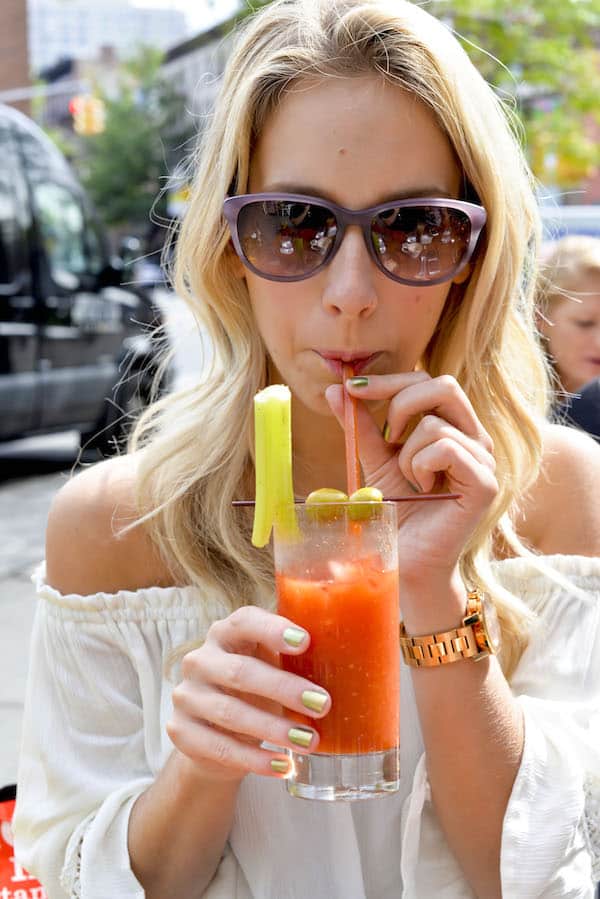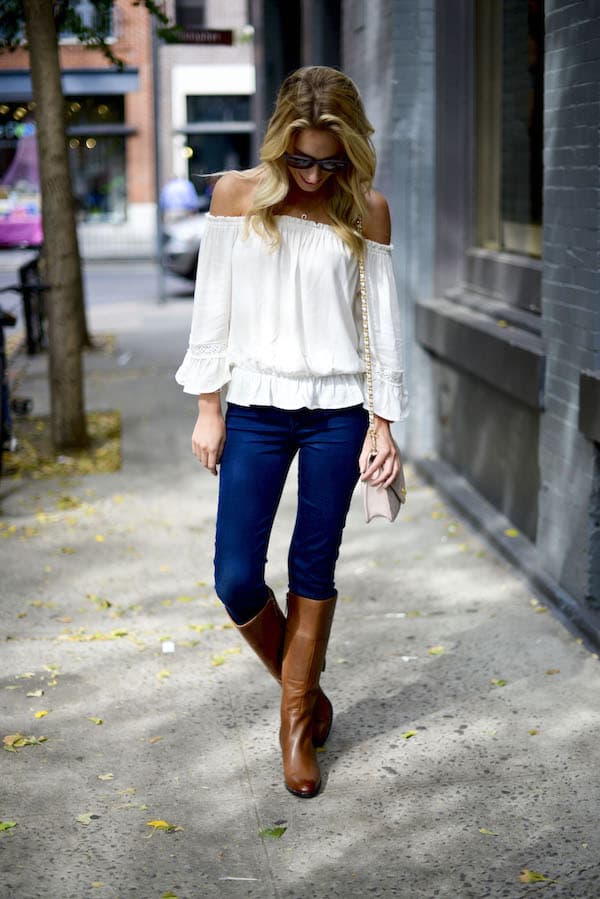 I was wearing…
White off the shoulder top (just $36!) | Tory Burch crossbody bag | Tall brown boots | Dark denim jeans | Rose gold horseshoe necklace | similar lavender sunglasses | Movado watch c/o 
Definitely let me know what you think of my new camera! I went a little crazy with the snaps we finished brunch (FYI Olio makes a delicious bloody mary!) I hadn't been downtown to the West Village for a while and it made me realize how much I miss the neighborhood. Don't get me wrong – I would NEVER trade what I have now to go back to my old apartment. Still, I wish I could just walk out of my door and step right on to some of the world's most charming streets. We were definitely spoiled with the photo opps!
Photos of me by Allie Stern

- Katie