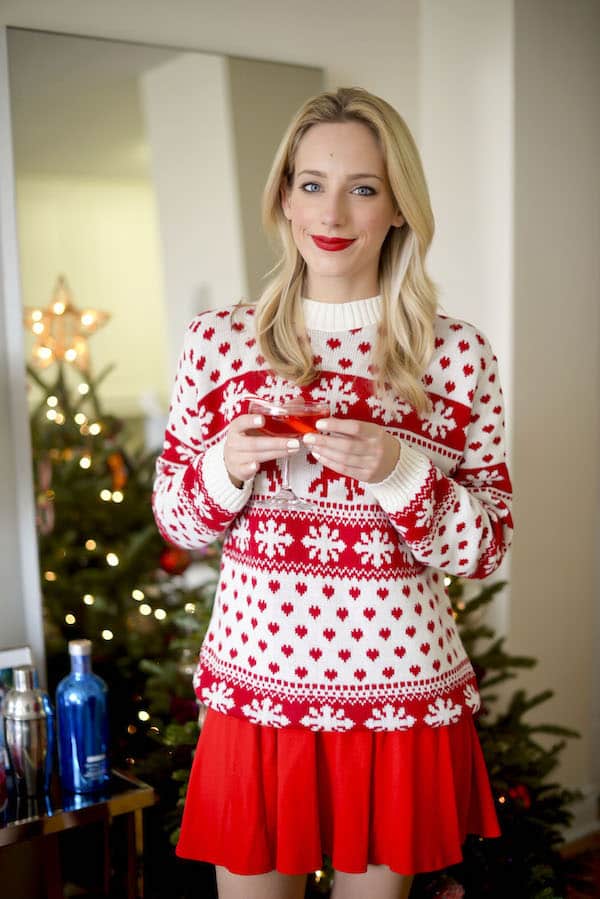 Nick and I had so much fun throwing our very first holiday party last Saturday. We loved getting our friends together for a festive celebration, and this time, we were inspired by Hoppr by Absolut (more on that later!)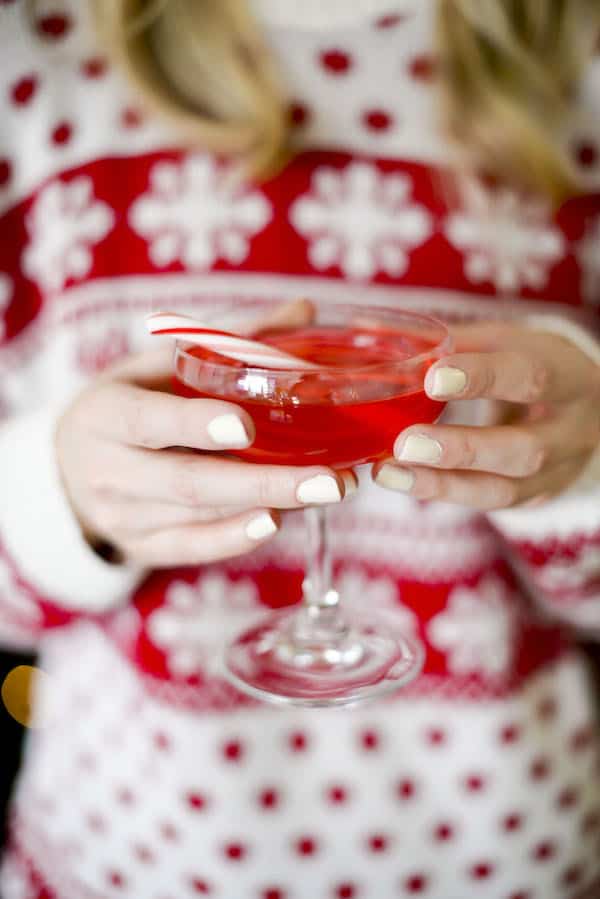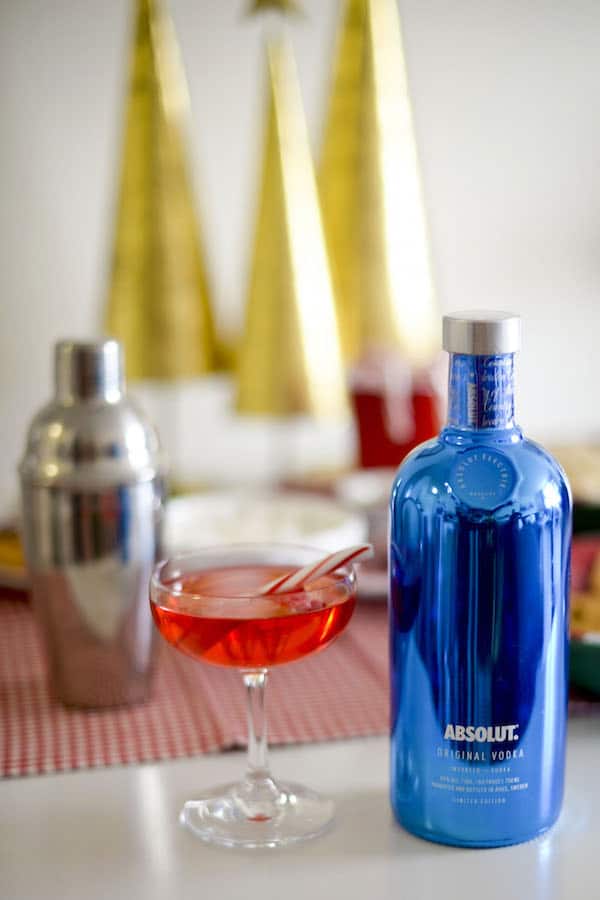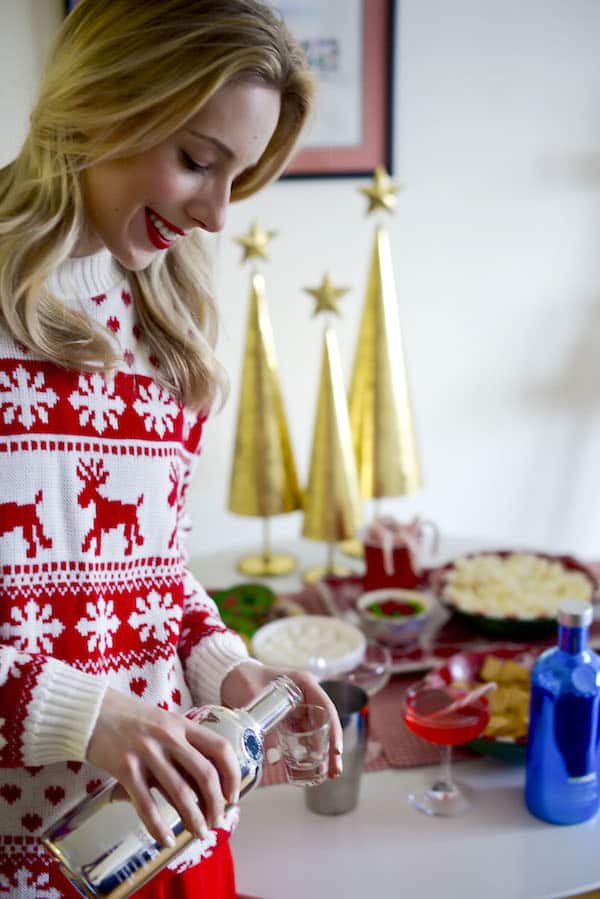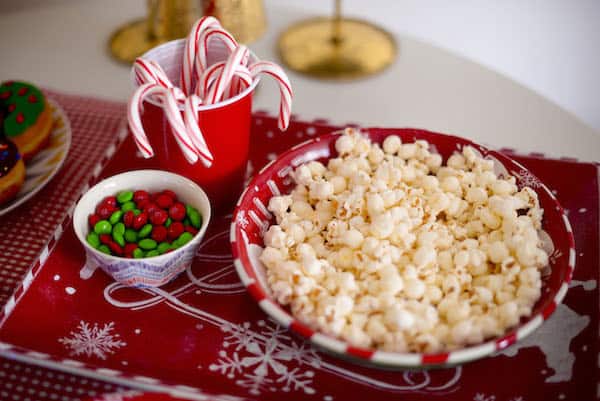 When I host a gathering, I love to have more than just standard drinks (beer, wine, etc.) I was inspired by the new limited edition Absolut Electrik bottles and decided to serve our guests a festive twist on a Cosmopolitan. I'm beginning to expand my cocktail-making skillset and I think this was a good way to start!
Easy Peppermint Cosmo Recipe:
1 shot Absolut Original vodka
1 shot peppermint schnapps
3 shots cranberry juice
Candy cane for garnish
For additional recipe inspiration, check out the Absolut Electrik site: http://www.absolut.com/en/products/absolut-electrik/
So, Absolut recently launched an exciting new mobile site for those in the New York area. Hoppr by Absolut can be used to find parties you want to attend OR for inviting guests to a party that you're hosting. Before you start thinking that a bunch of random people are going to show up at your door, both users have to mutually agree on one another before being paired! It's sorta like a dating app, but for parties. Cool right? With the holiday party season in full swing Hoppr by Absolut is bringing new people together. Great way to make friends and experience the city in one of its most eventful months!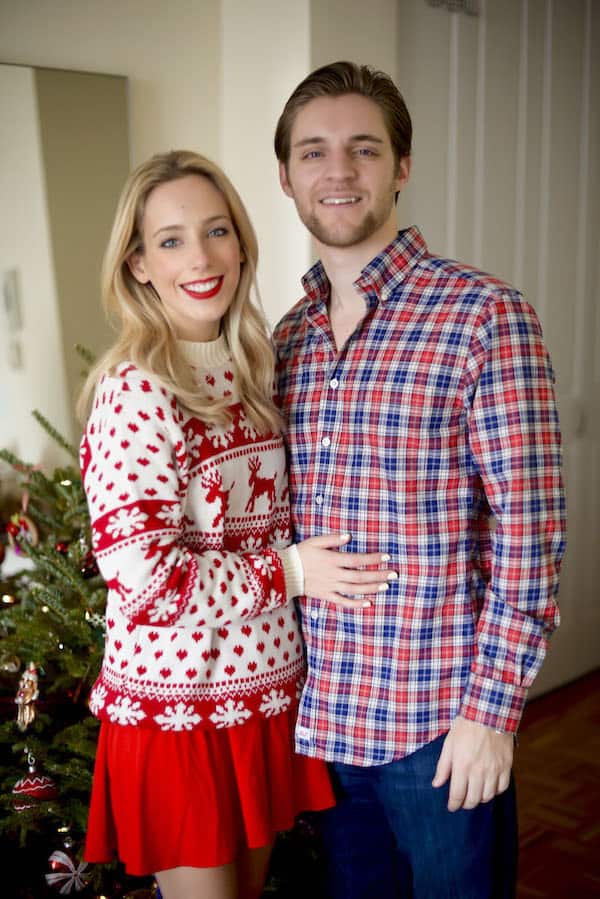 I was wearing…
Boohoo Christmas sweater c/o (just $26!) | Red dress (worn as skirt)
Thank you to Absolut for sponsoring this post. Drink responsibly.
- Katie