I can't begin to tell you how happy this post makes me. Yes, I made a holiday skillet s'mores dip and it was everything I wanted and more. All summer long I kept seeing these dips all over Pinterest. They were everywhere! I had it on my list of things to make, but sadly life got in the way and I never got around to it… Until now!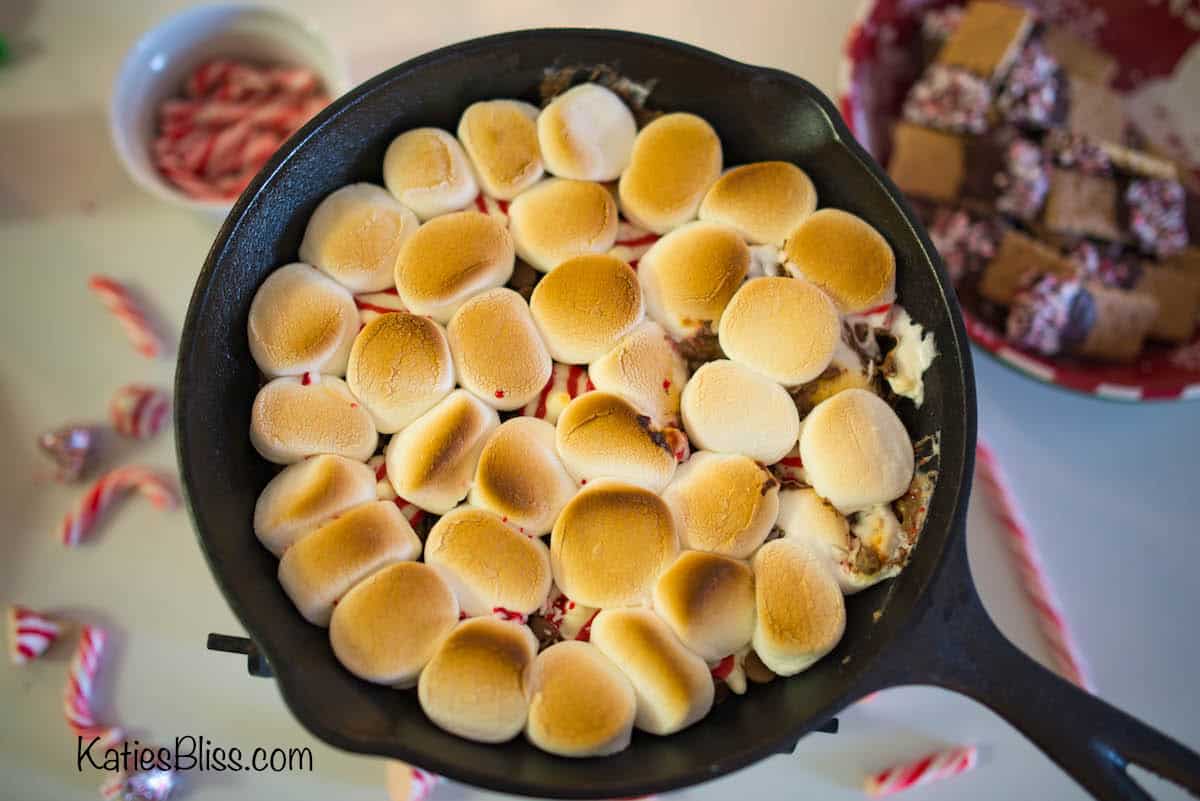 I had resigned myself to thinking I would have to wait until next summer to bake my own dip. Then it hit me! Why shouldn't I make it now? Everyone loves chocolate and marshmallows. I mean, it is the season of hot cocoa… So why not make a festive HOLIDAY SKILLET S'MORES DIP? Guys it was SO simple and quick to make. If you're hosting a holiday party or looking for an easy Christmas Eve dessert then this is for you!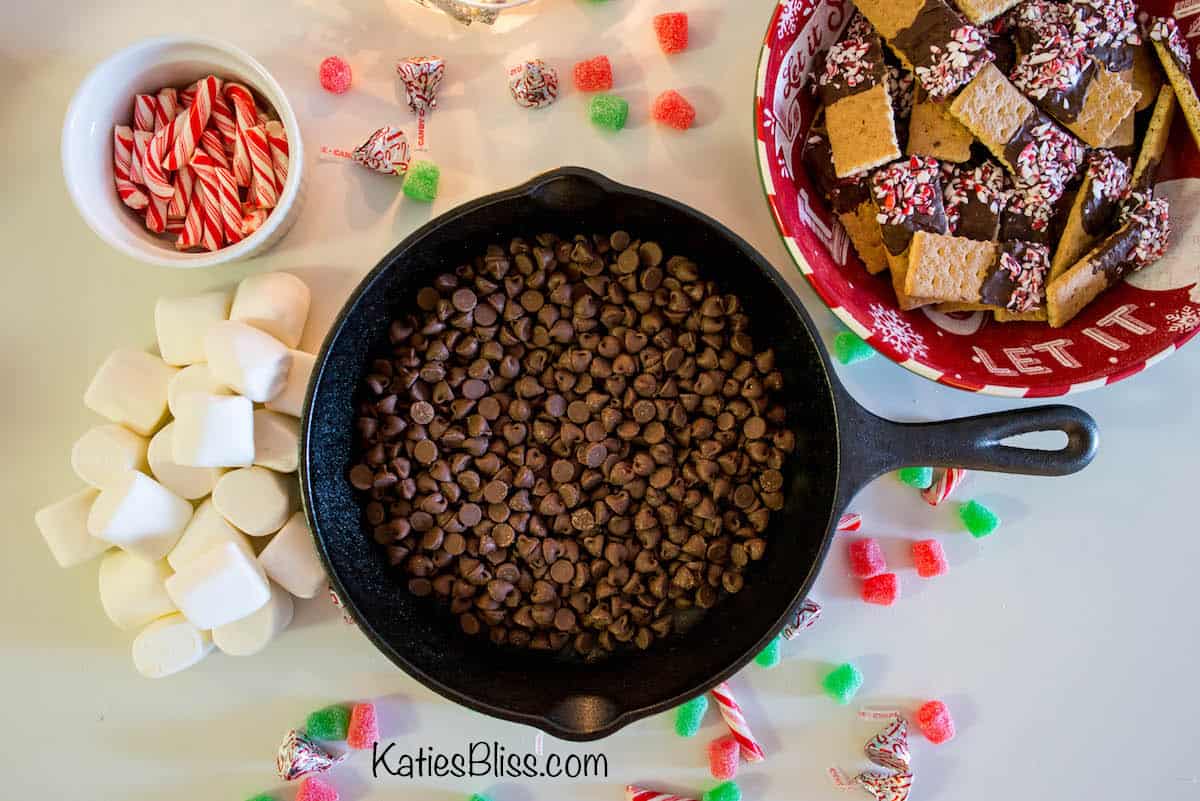 So how did I bake this bad boy? All you need is a cast-iron skillet (I got mine from Amazon for under $20) and your standard s'mores ingredients– chocolate, marshmallows and graham crackers, plus the festive accompaniments of your choice. I went with peppermint sprinkles and candy cane hershey kisses, however the possibilities are endless. You could swap in peppermint marshmallows or use a flavored chocolate bark. Whatever floats your boat! Here's the recipe I used for the specific baking instructions.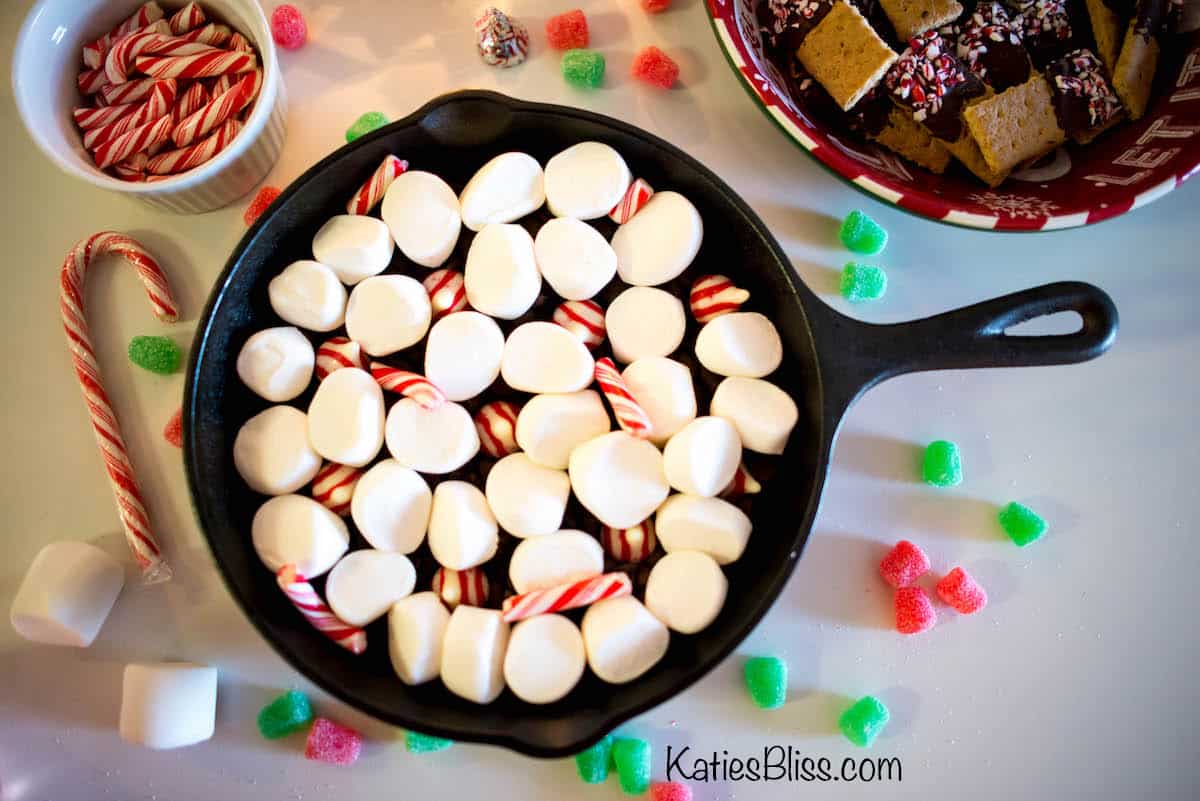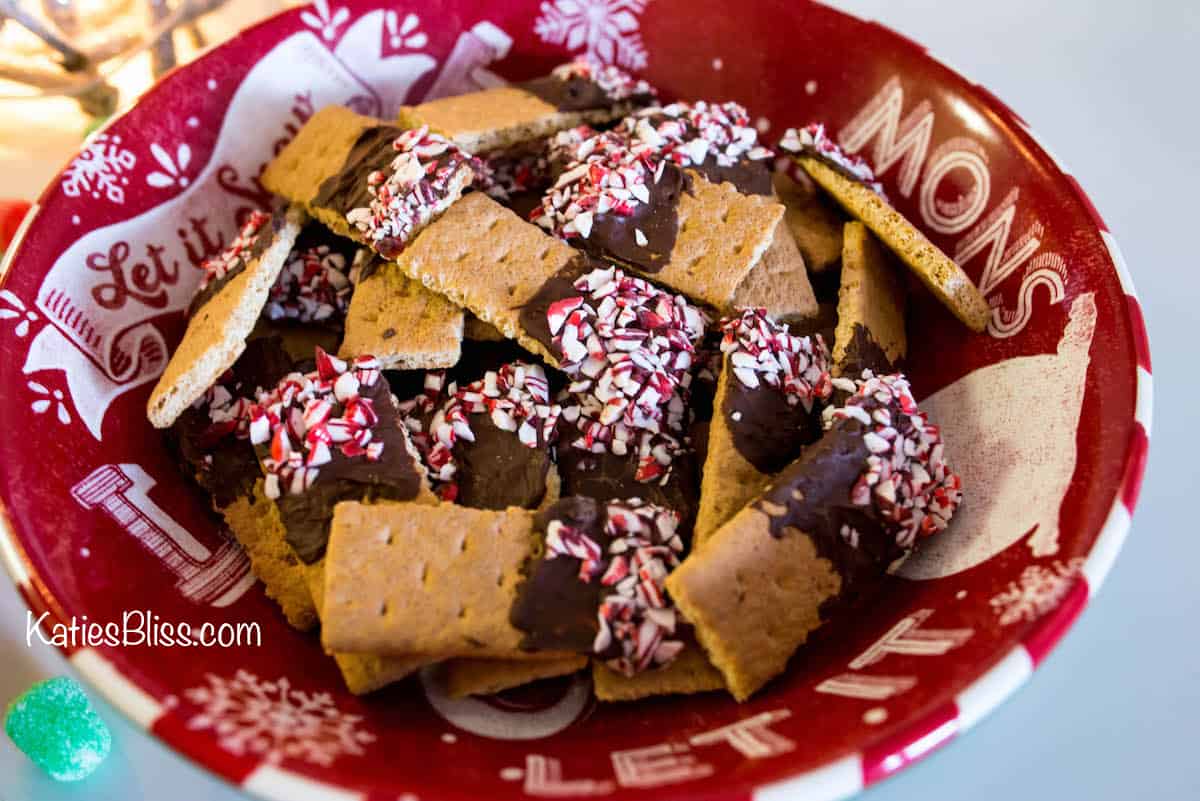 I decided to bring out my inner Martha Stewart when making the graham cracker dippers. The night before baking my dip, I melted some chocolate chips over a makeshift double broiler (I just stack two pots keeping the bottom one filled with simmering hot water) dipping the graham cracker pieces halfway before sprinkling them with peppermint flakes. I then let them cool overnight on a parchment paper-lined baking sheet. Super easy!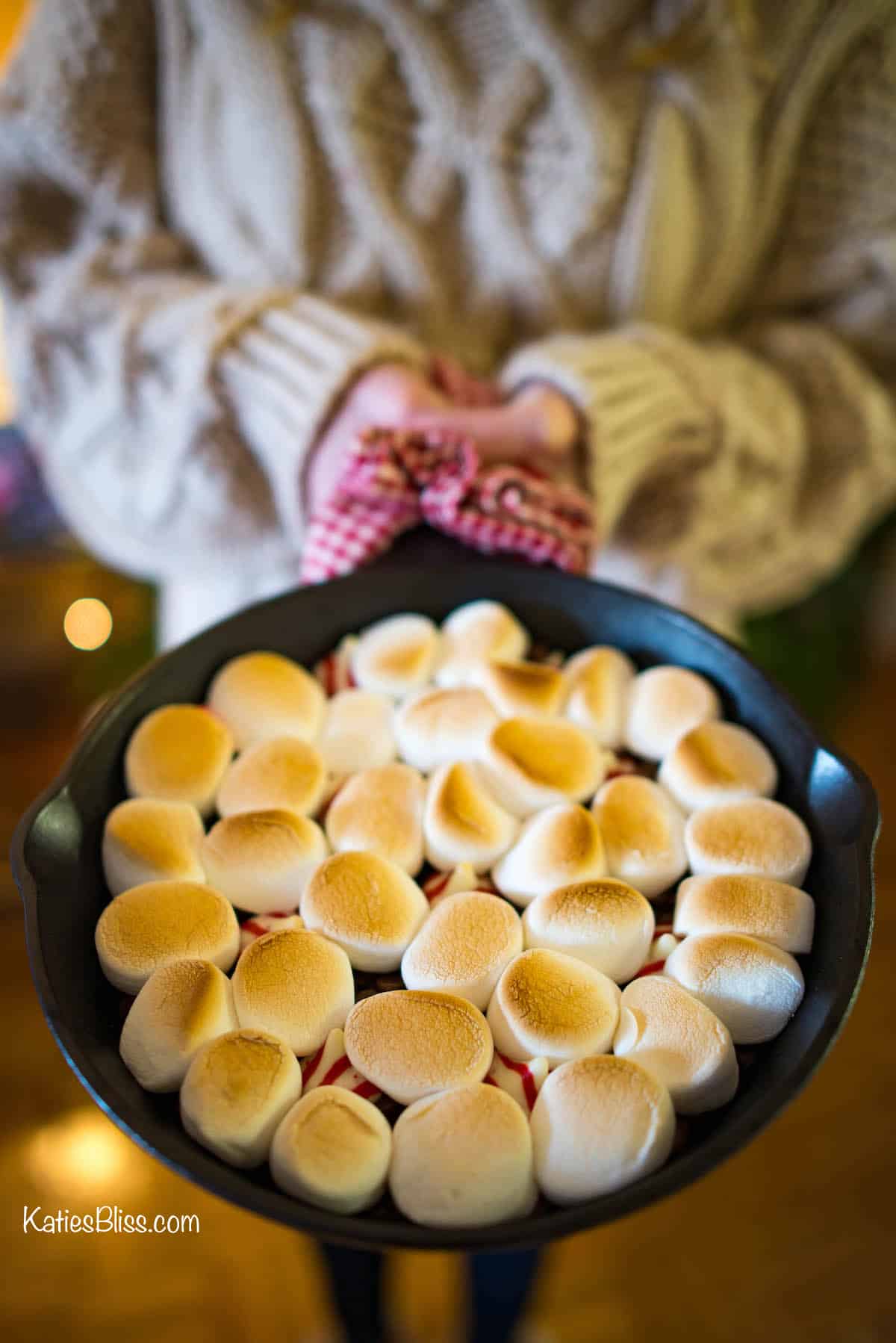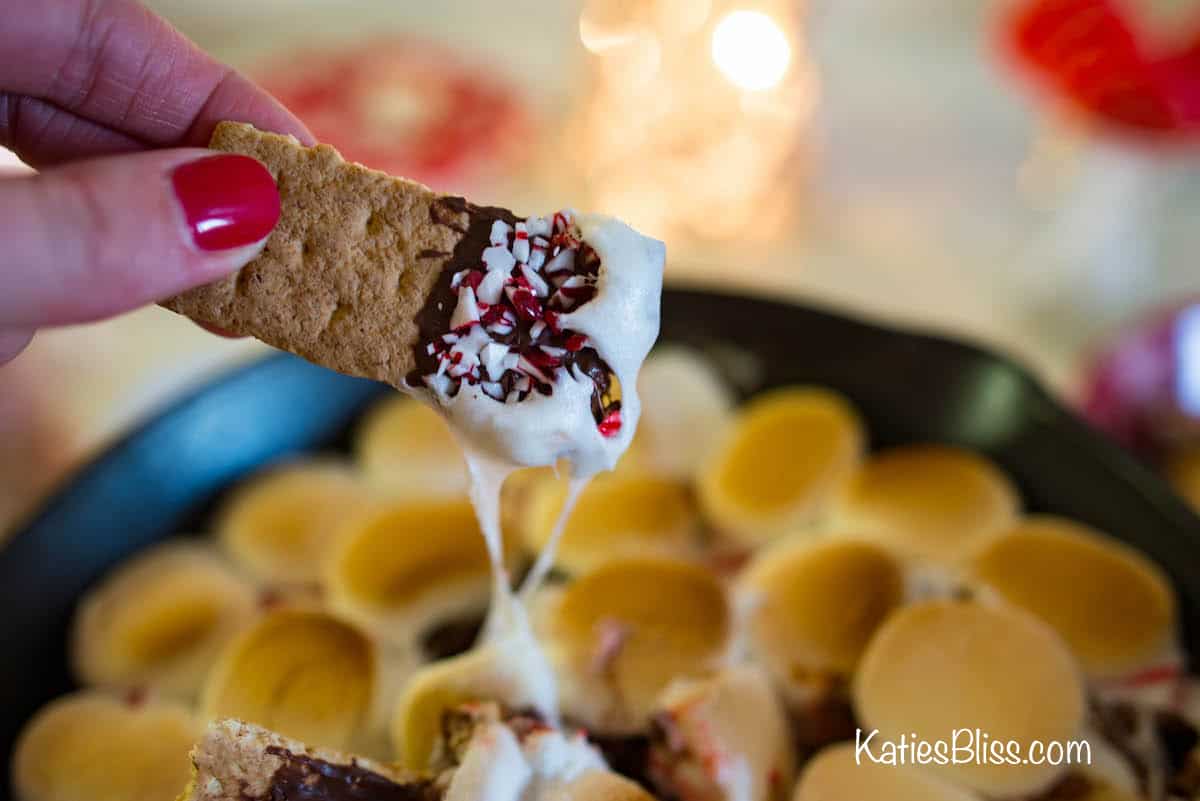 Did I make you hungry? Sorry if anyone is reading this at work or hasn't had lunch yet… This was so much fun to make and I definitely plan on repeating this recipe again– regardless of the season! In my opinion s'mores should be a dessert that is enjoyed year-round. Who's with me?
[amd-zlrecipe-recipe:1]
- Katie