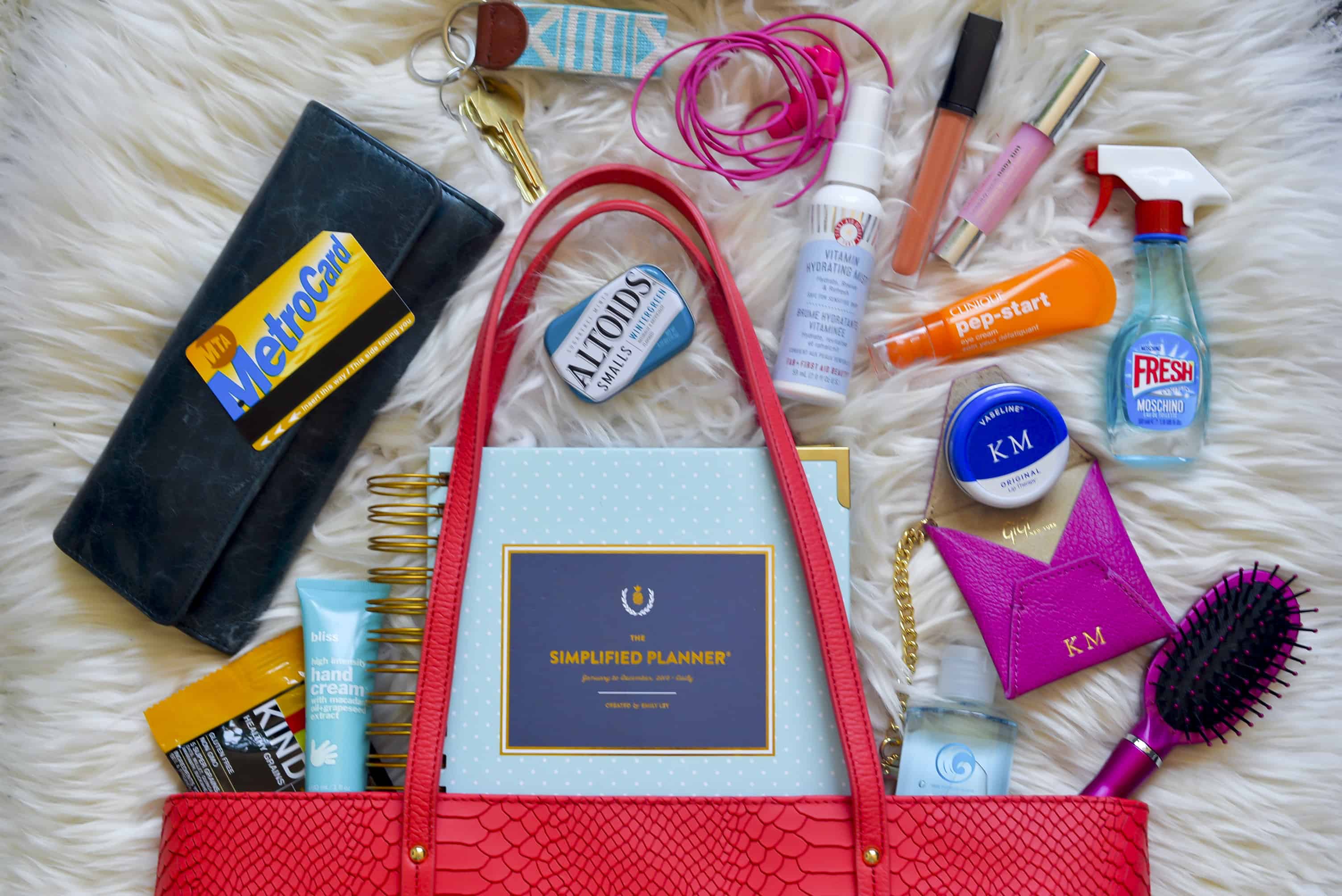 Can you spy with your little eye something monogrammed? Yes, that is indeed a personalized Vaseline Lip Therapy Tin! The best part? It came with a matching monogrammed leather holder from GiGi New York. I can't get over how cute it is!
From now until March 19, Vaseline and GiGi New York are teaming up in celebration of the launch of Vaseline Lip Therapy. Check out the rest of the post if you'd like to learn how you can get these for yourself!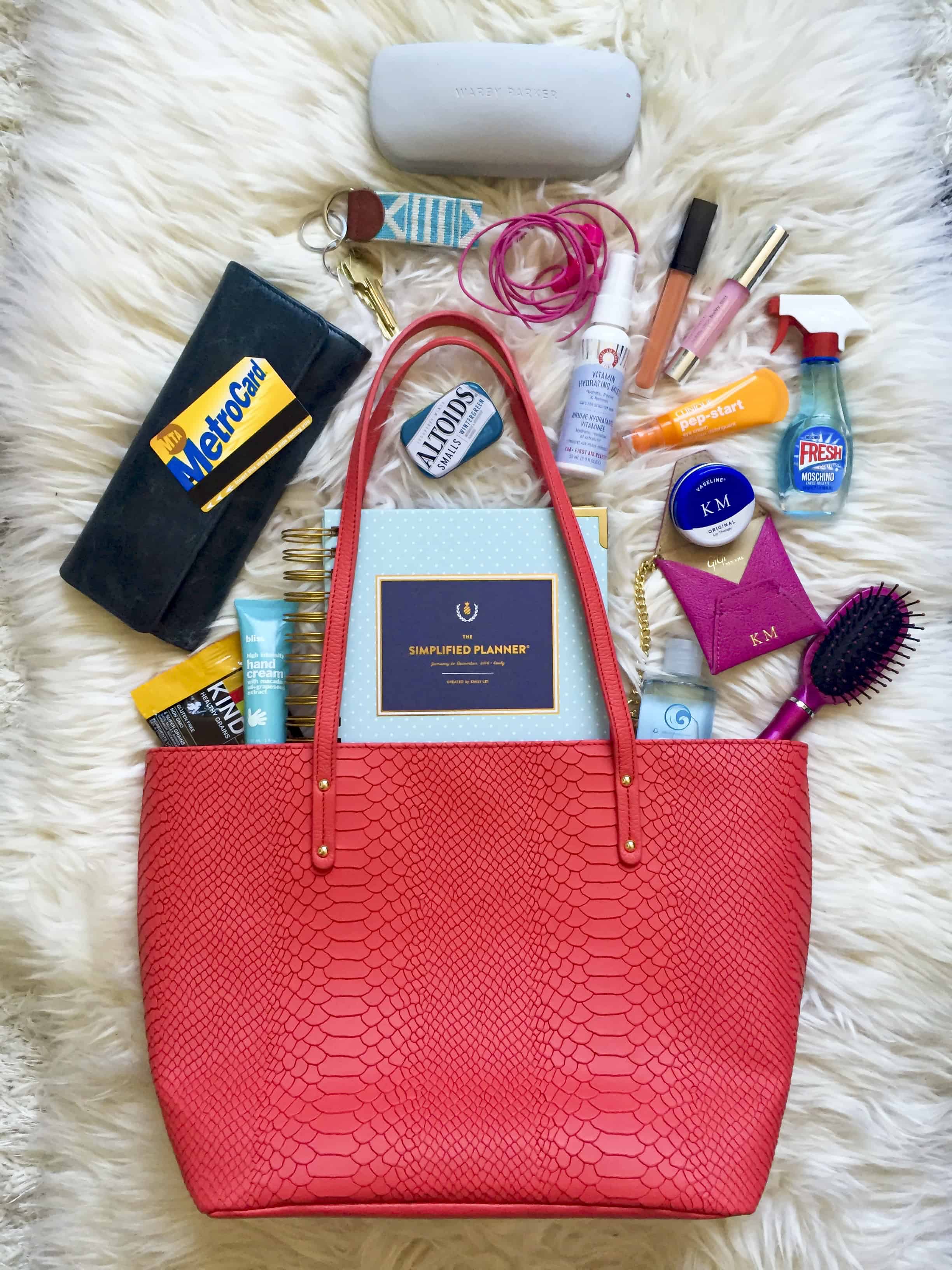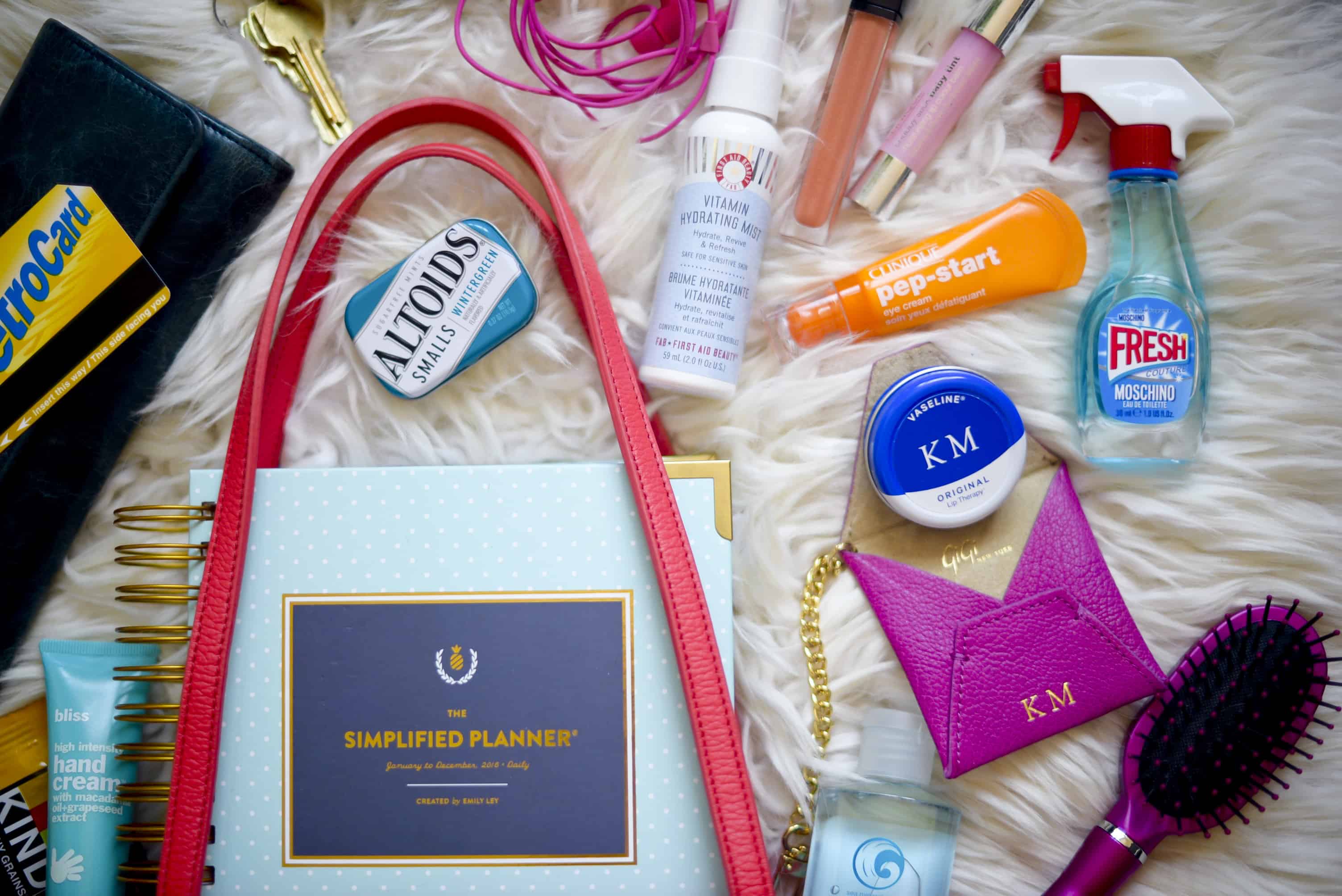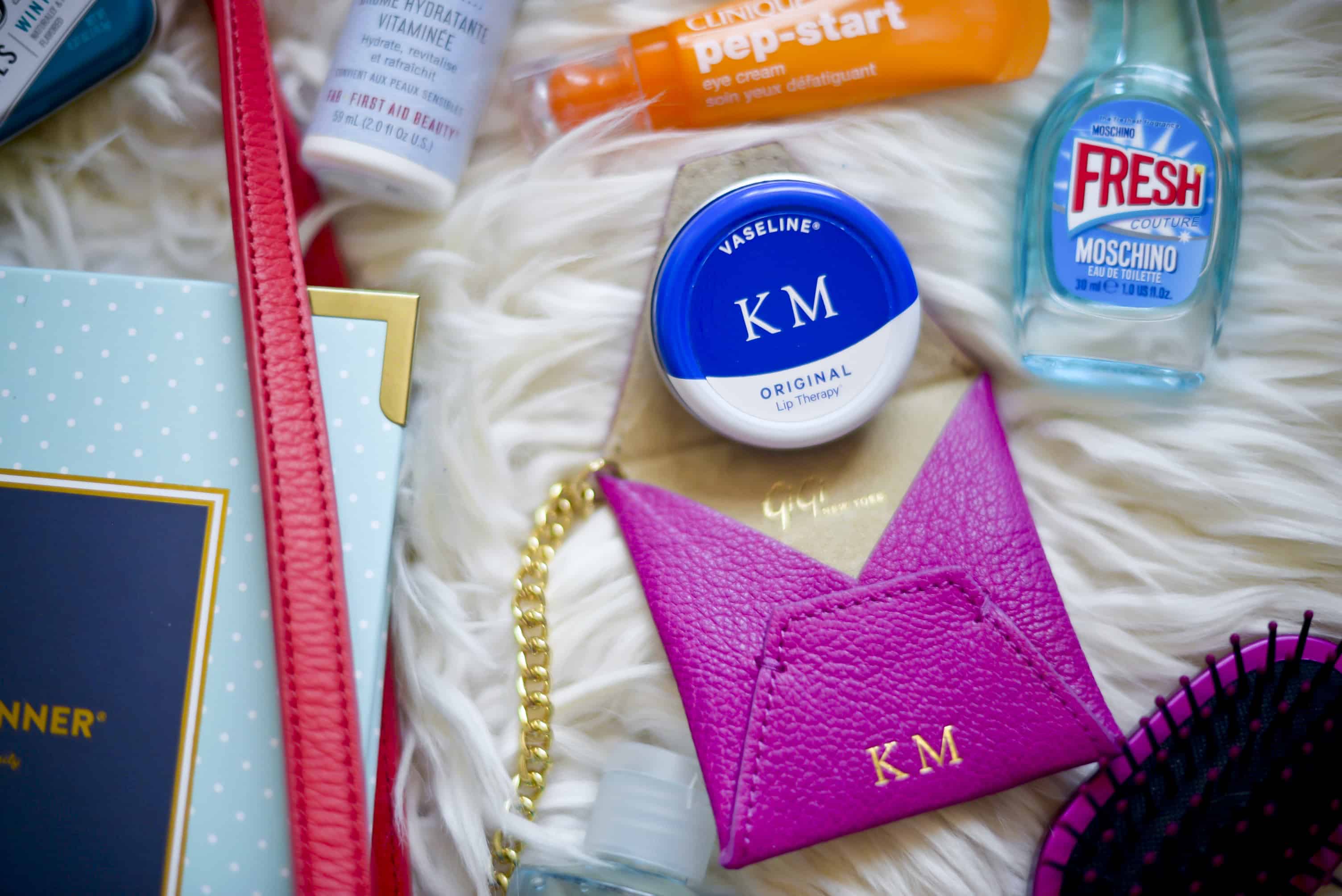 Right now on GigiNewYork.com, you can receive a complimentary, personalized Vaseline Lip Therapy Tin and GiGi New York leather tin holder when you spend $100 or more on a personalized purchase. You can also buy the leather tin holders on their own — they come in a few fun colors! Given how often I use Vaseline Lip Therapy on a daily basis, this holder is perfect. It's great that it comes with a chain so it doesn't get lost inside my purse.
I also have to say I'm loving all the color in my GiGi New York tote right now! I spilled out the contents for these photos and it was like a rainbow on my carpet. I think I definitely accomplished #bloggergoals with my photogenic purse  😛
If you didn't see, here's my full review of the new Vaseline Lip Therapy Tins.
Curious about what's in my purse? Here ya go!

- Katie