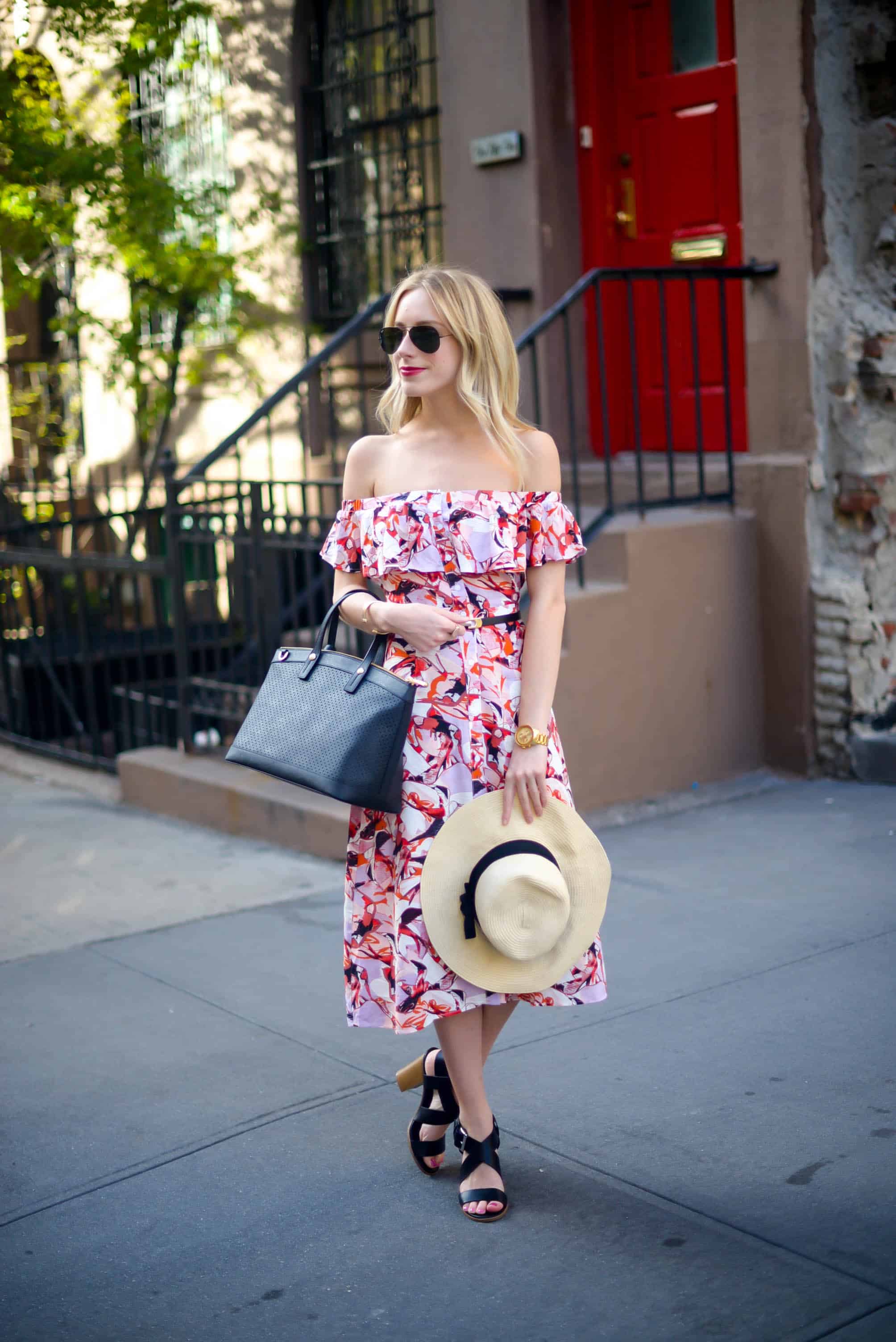 Spring is officially here! It's like the city bloomed over the weekend and it finally feels like we are past the frigid cold. So how did I celebrate? I threw on my Payless black heeled sandals and a new off shoulder dress of course! Looks like the nice weather is going to continue into this week and I'm looking forward to dining outdoors, going on more walks and riding bikes. Today it's going to be 80 degrees!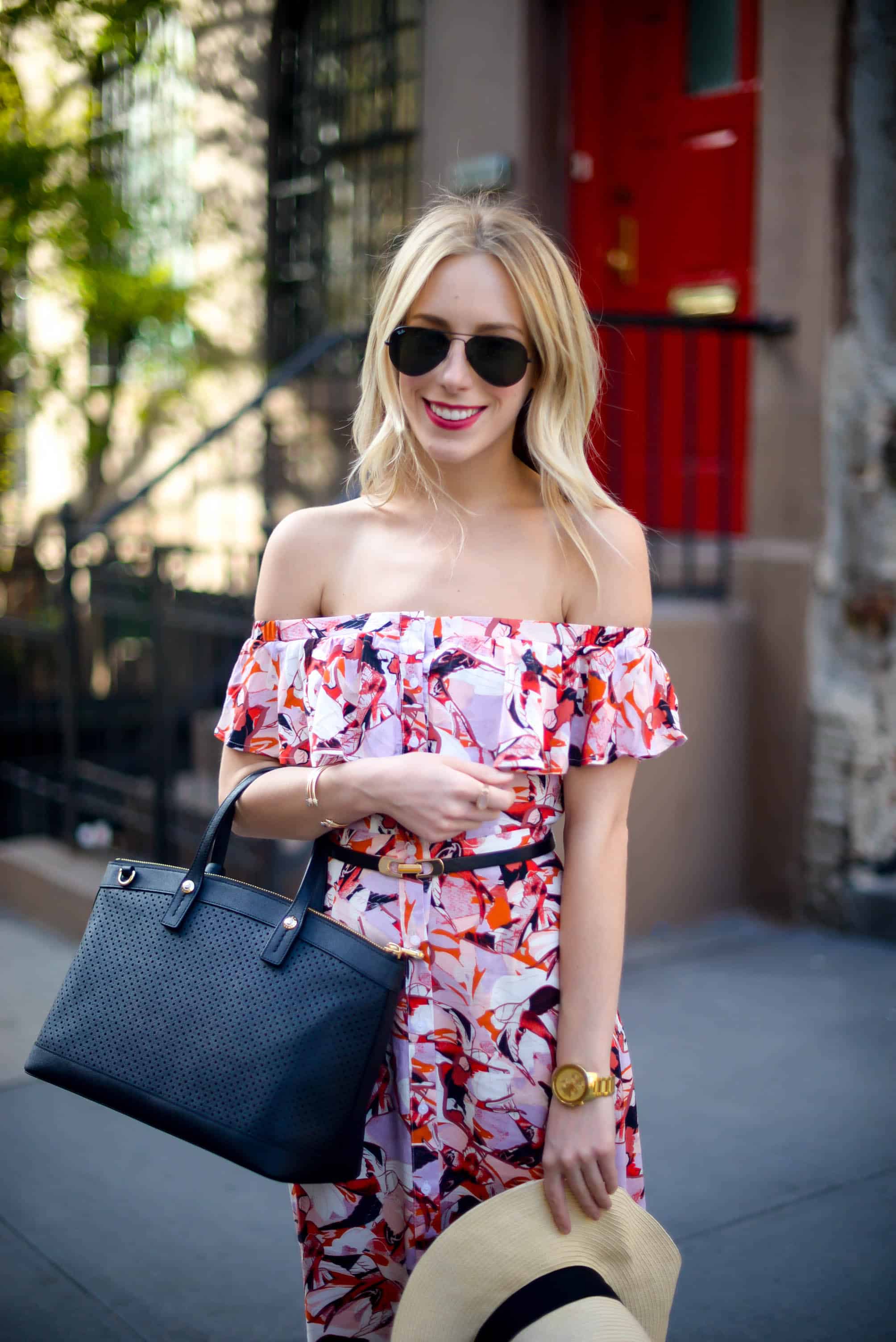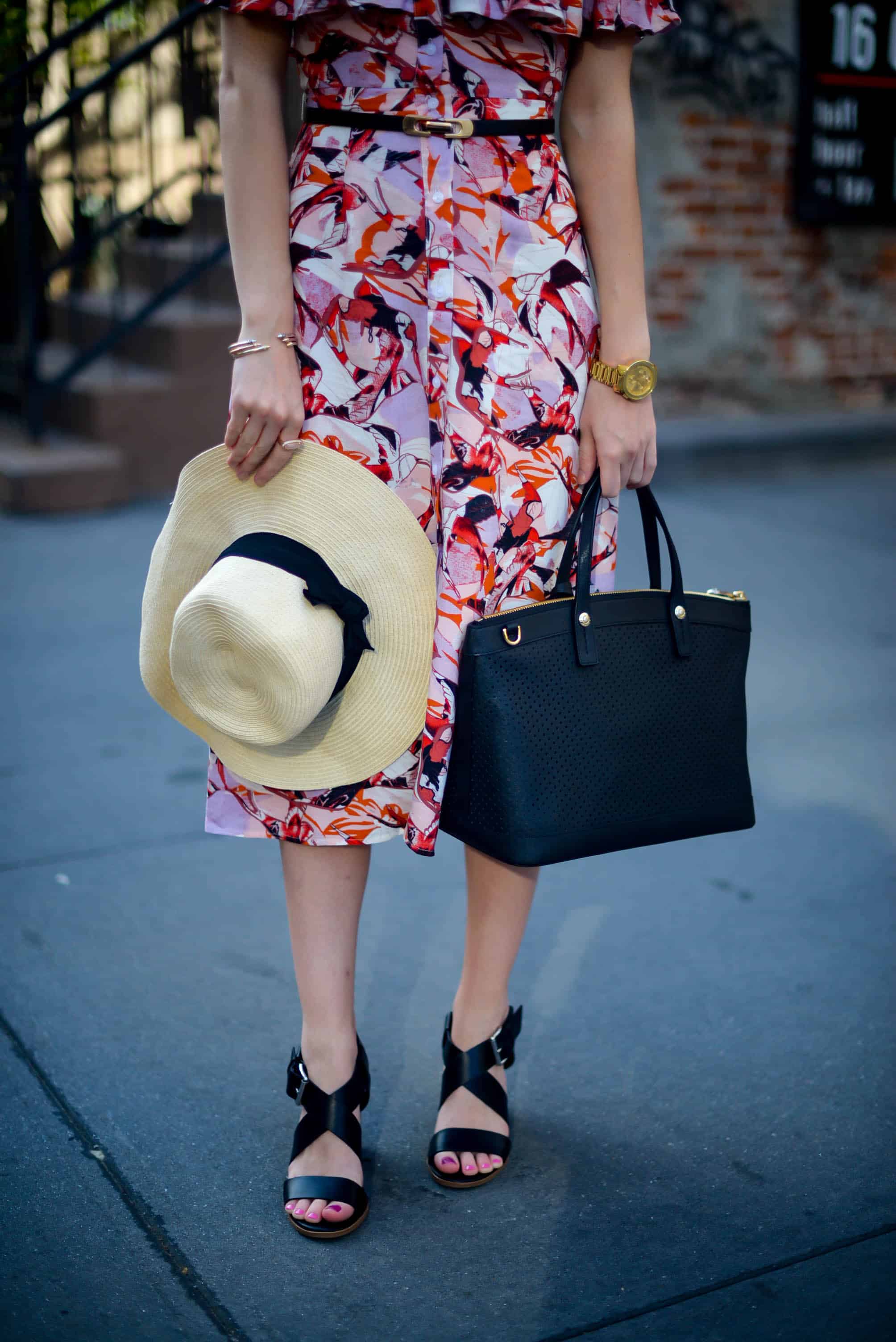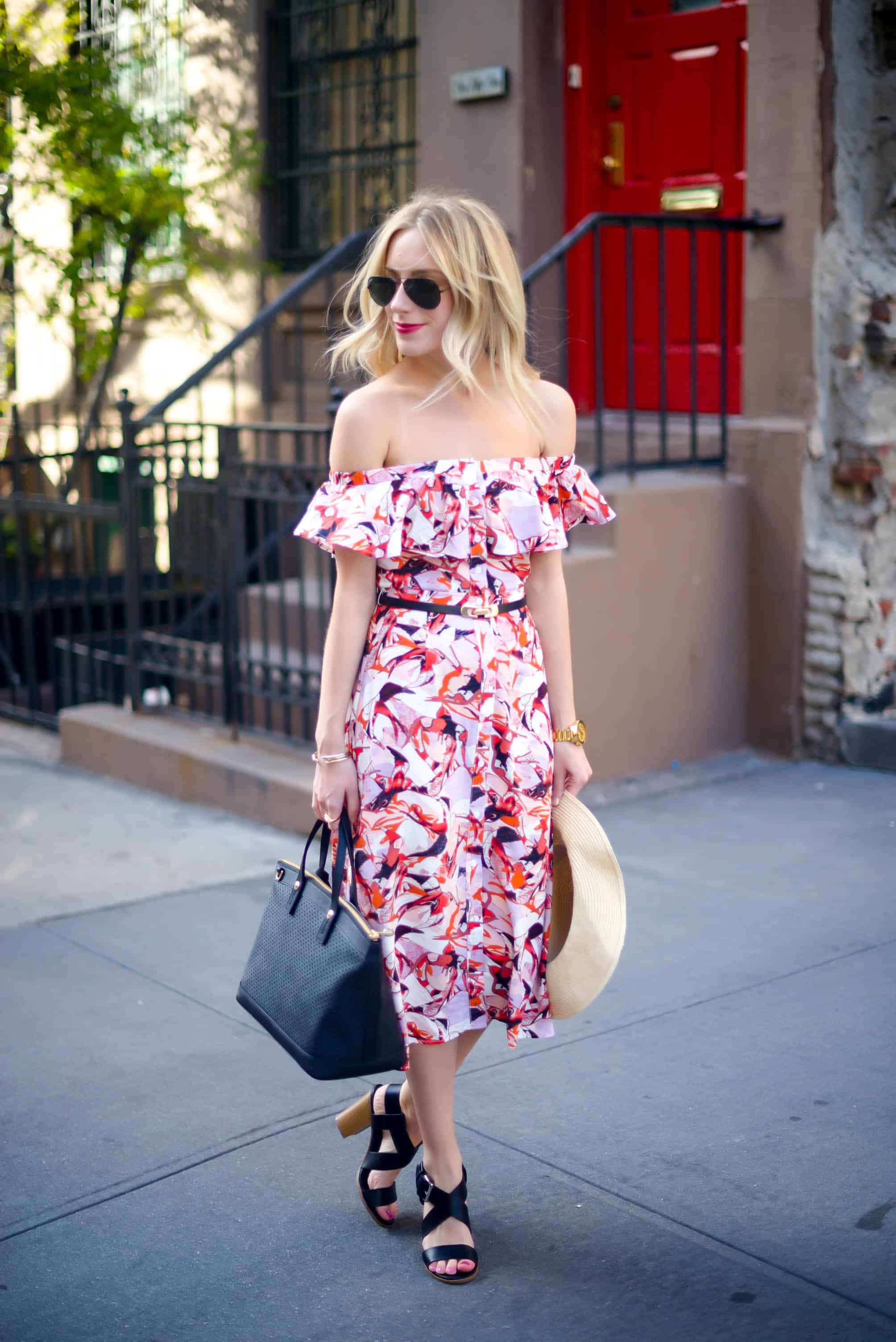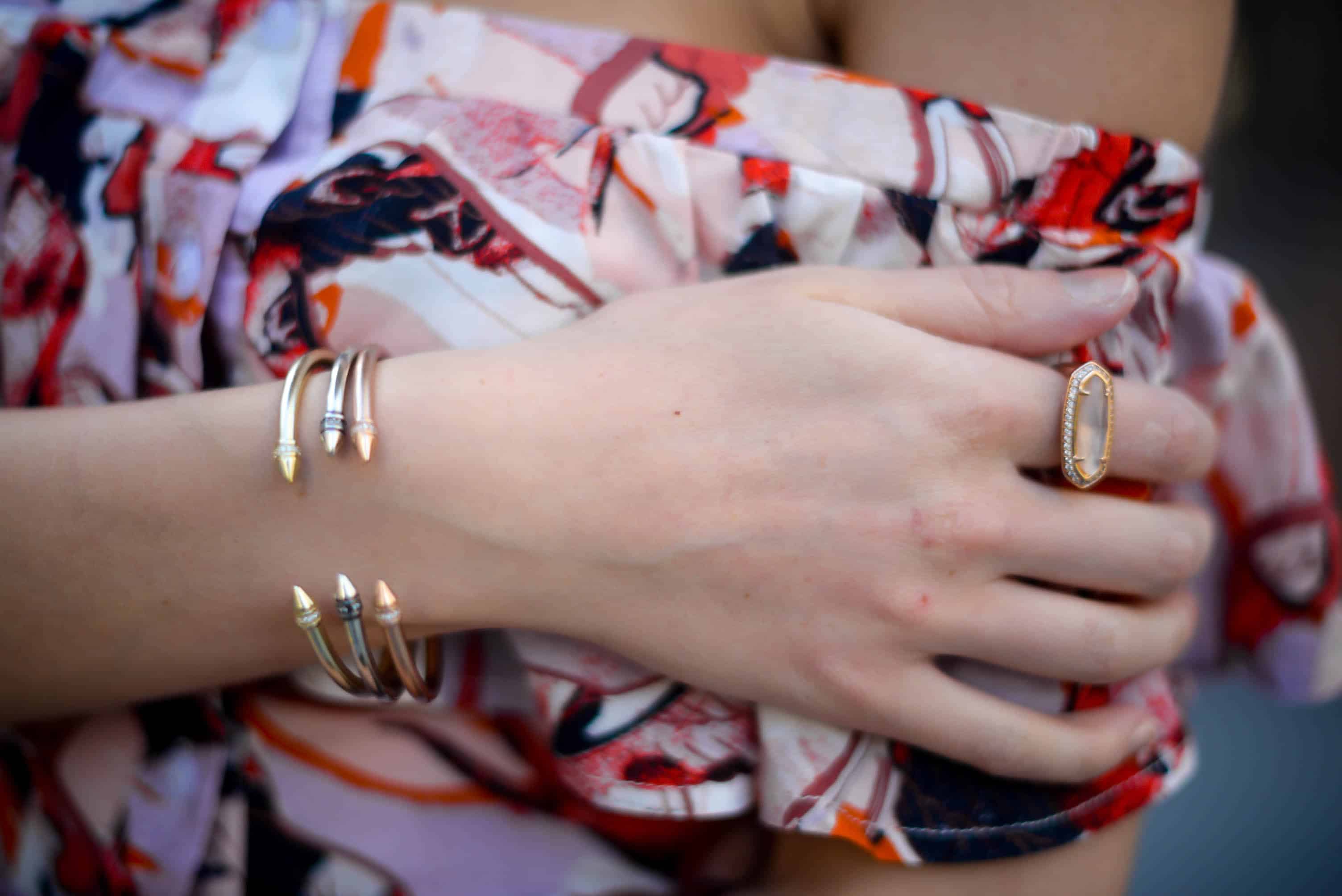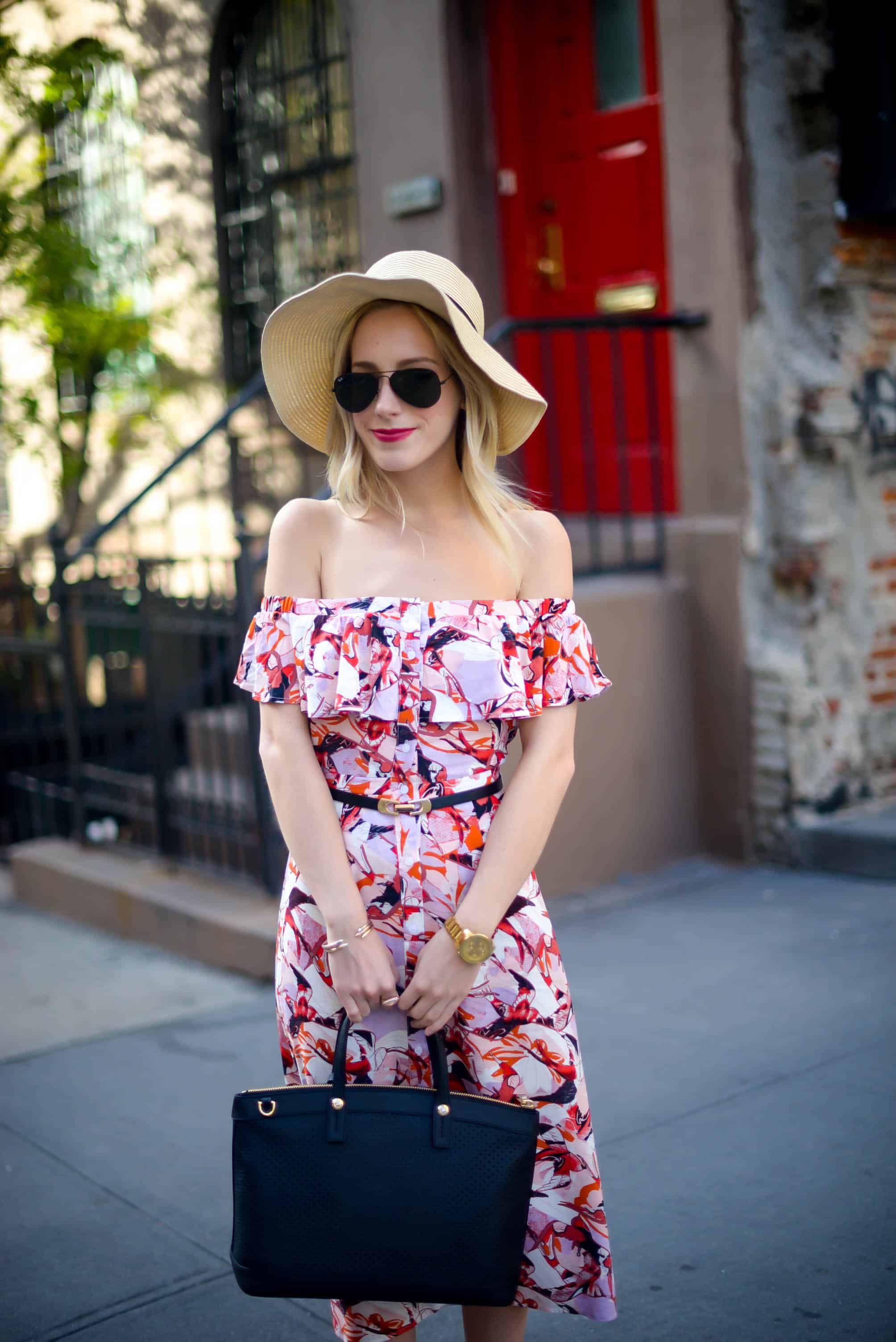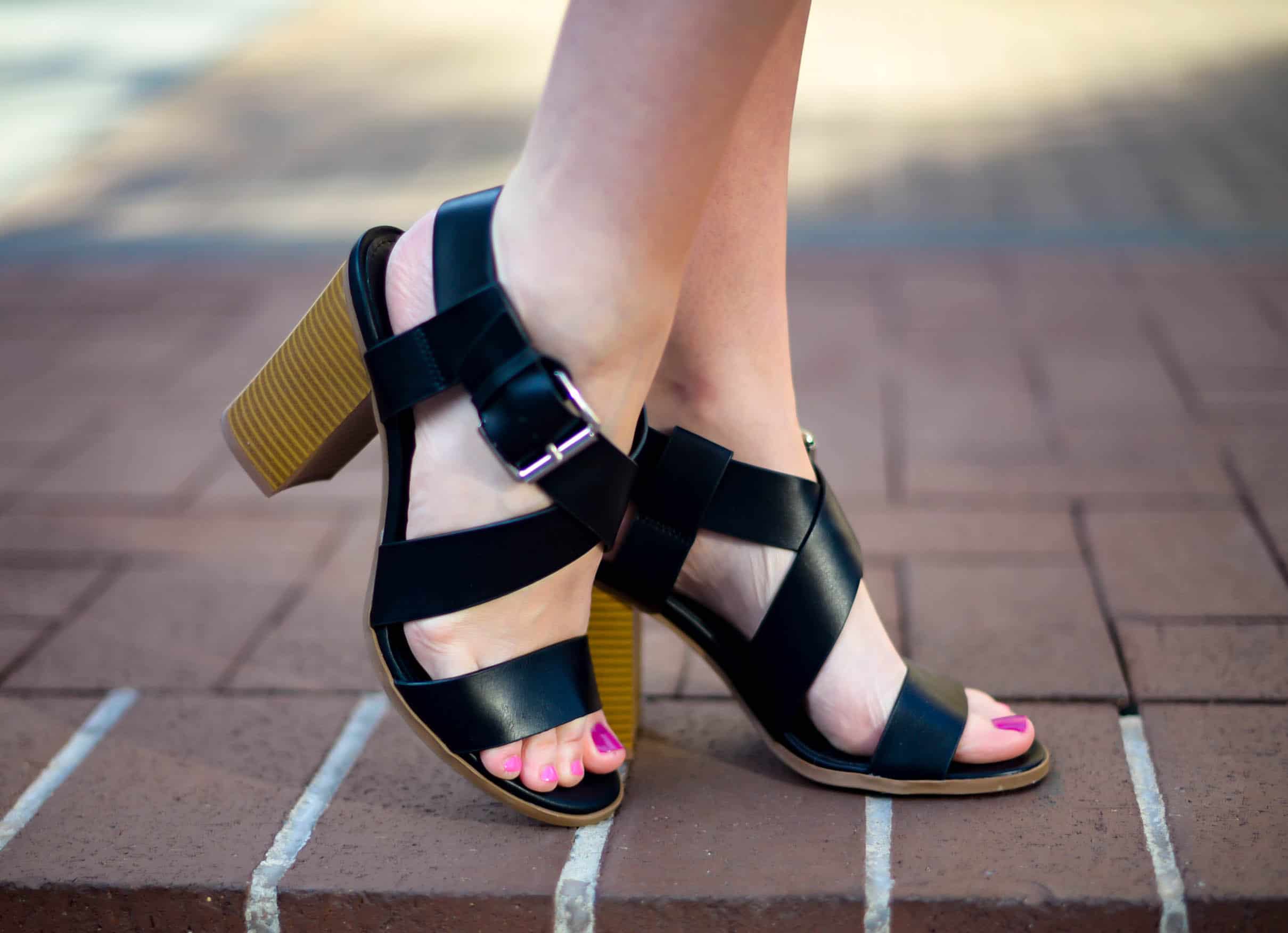 I was wearing…
Payless black heeled sandals (use code ZZSUPER25 for 25% off site wide!) | Lost Ink off shoulder dress (under $75!) c/o | floppy sun hat | similar black satchel | aviators | Kendra Scott ring c/o | Kendra Scott bracelets c/o
New York shows off the most during the spring and fall so I'm really excited to finally take advantage of everything to city has to offer outdoors. This winter wasn't too bad (minus that INSANE storm), but the cold really starts to get to you after 5+ months. Fingers crossed this isn't another tease!
I also want to take a moment to celebrate the fact that Coachella. Is. Over. Seriously enough is enough. The overload on social media was driving me crazzzzyyyy over the weekend. Were any of you annoyed? I wore this look out on Saturday and everyone was teasing me about how I looked like I was going to Coachella. Totally unintentional, but I could how my boho dress and floppy hat fit in with the festival style trend. My Payless sandals are incredibly comfortable too! No joke, the only way you could ever get me to go to a music festival is if you paid me or brought me there for free. I like to avoid dirt, getting sweaty, large crowds and rowdy people at all costs. Wait, why do I live in New York City?  🙄

Big thank you to Payless for sponsoring this post!
[thefeedproducts style='four']
- Katie