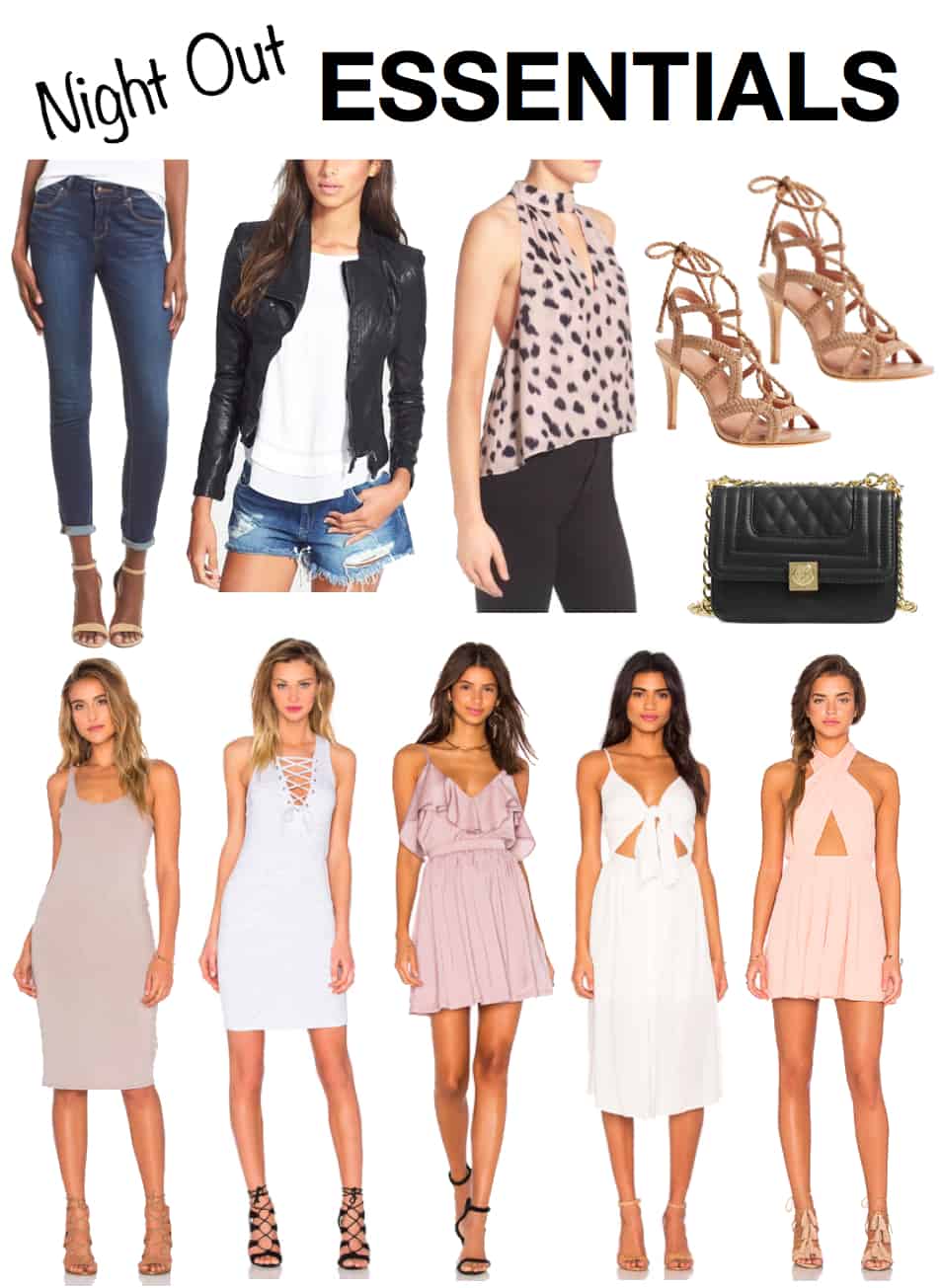 I get a lot of questions about nightlife and what to wear going out in New York City so I put together a little style guide for any of you who may be new to a larger city or moving to one in the near future. While attending college in rural North Carolina, my typical night out took place at the one bar on campus. People liked to dress nice at my school, but no one went to a frat party in designer duds (beer spills, hello) and the style was much more preppy.
It was definitely an adjustment for me moving to New York because people dress much more formally here than in other parts of the country. Most women do actually wear nice heels and often I'm able to spot designer brands when I'm out on the weekends. The vibe here is much more trendy and upscale (as expected) so over the past four years I've added a few items to my closet that are the #keystosuccess for a stylish and comfortable night out.
There is no reason to spend a fortune on something you only plan to wear at night. I try to stick to under $100 when purchasing any dresses, tops or pants I know will primarily be on my body at a bar. My go-to places to shop are the Nordstrom trend department and the Revolve sale section!
Dresses & Rompers


Tops, Jackets & Pants


Accessories are a slightly different story. I'm willing to spend a little more for quality since I wear many of my shoes and bags during the weekdays too. I typically will use my Saint Laurent wallet on a chain bag whenever I go out because it's cross body and fits my credit card, phone and a lipstick. I also get a lot of use out of my leopard clutch too!
Bags


I usually stick to cage-style sandals when I go out because they are more supportive more than other heeled sandals. I've also found that Joie makes the MOST COMFORTABLE heels and sandals ever. I literally have run mine into the ground because I've worn them so often. The difference between New York and a lot of other cities is you actually do have to walk places. No one here is driving their own car to dinner. Even if you take an Uber, you'll most likely spend time on your feet hopping from one place to the next with your friends or waiting for a seat. You want to invest in 1-2 pairs of quality footwear. Trust me, you'll be grateful you did!
Heels


I hope some of you find this helpful! Feel free to tweet me @KatiesBliss or shoot me a note to my Facebook page if you ever have any questions  🙂
- Katie