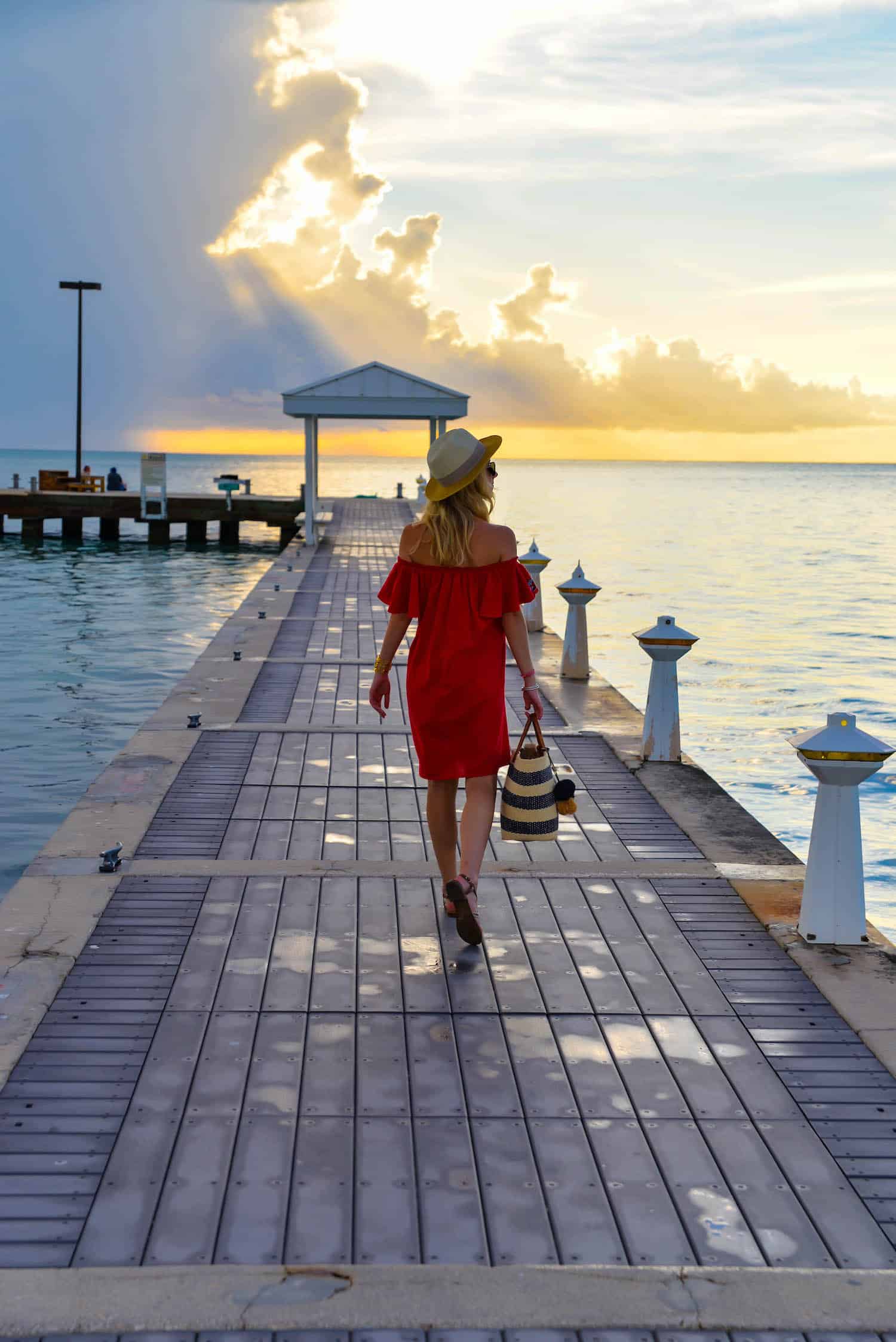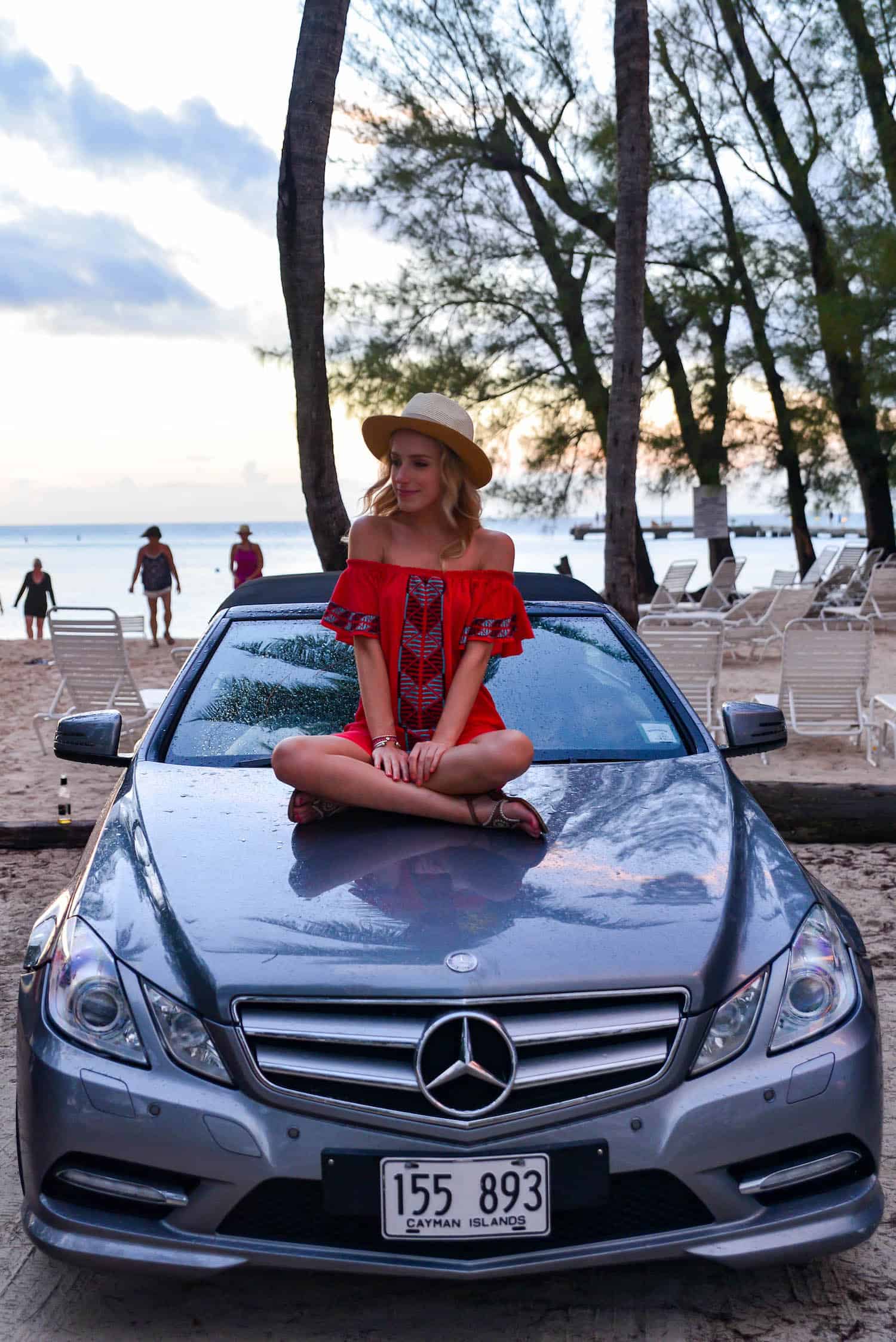 On our last day in Grand Cayman we decided to take a road trip to one of the island's best known beach destinations: Rum Point. We didn't think we'd leave the Ritz-Carlton during our trip, but we decided to go for it after a few employees recommended we rent a car for an afternoon. Conveniently there was a Hertz rental office right in our hotel so getting our convertible was incredibly easy. Can you tell that Nick chose our car?  😛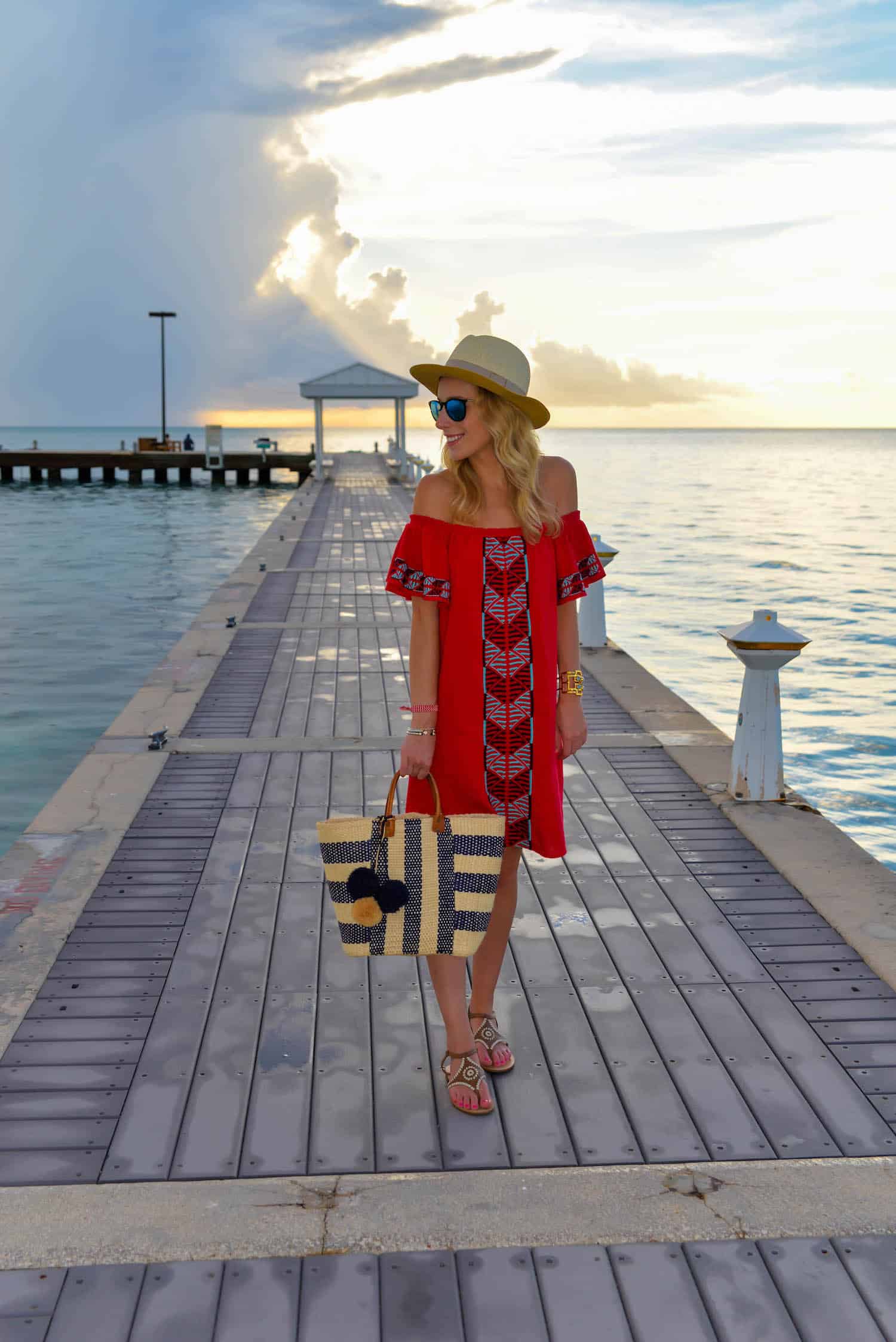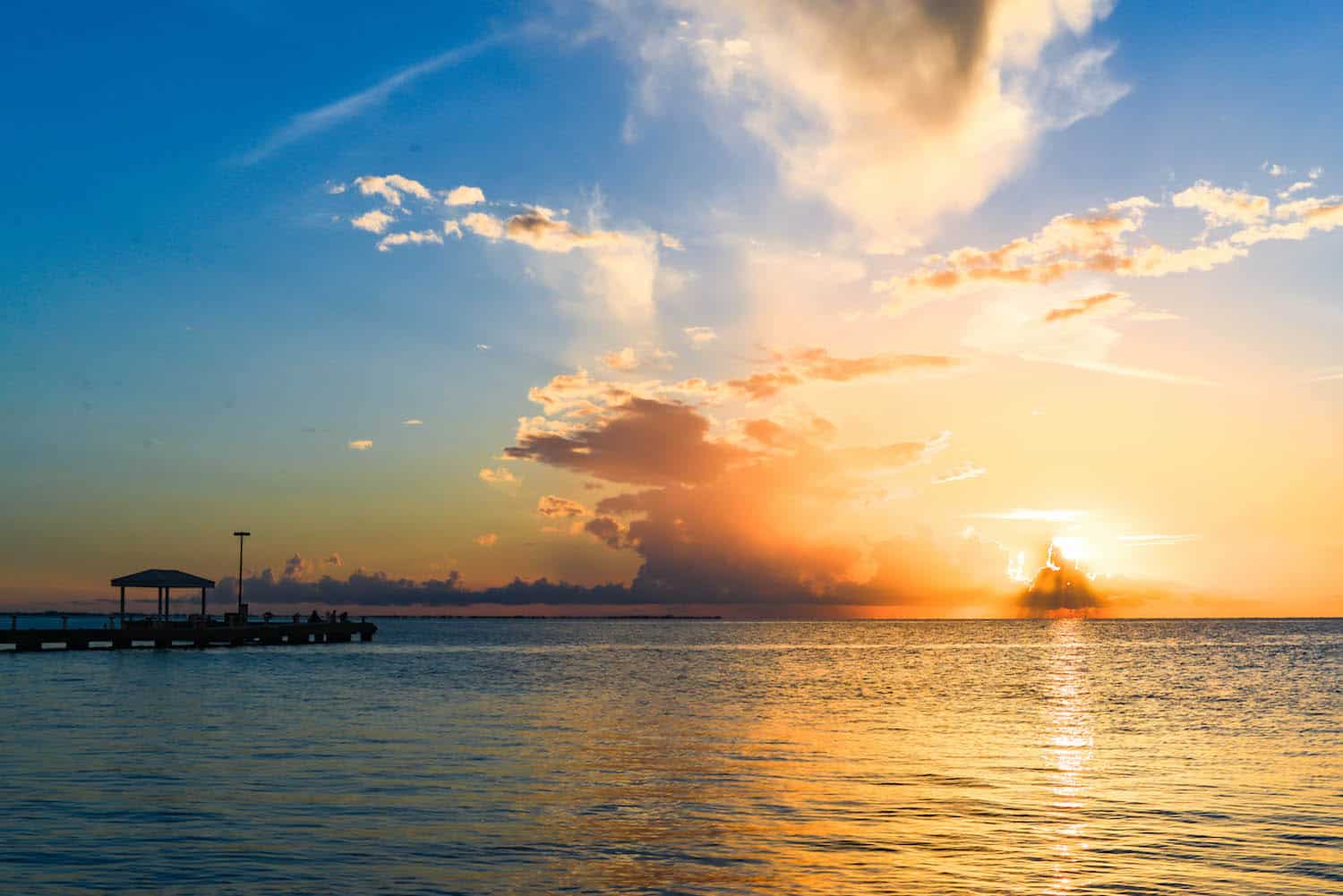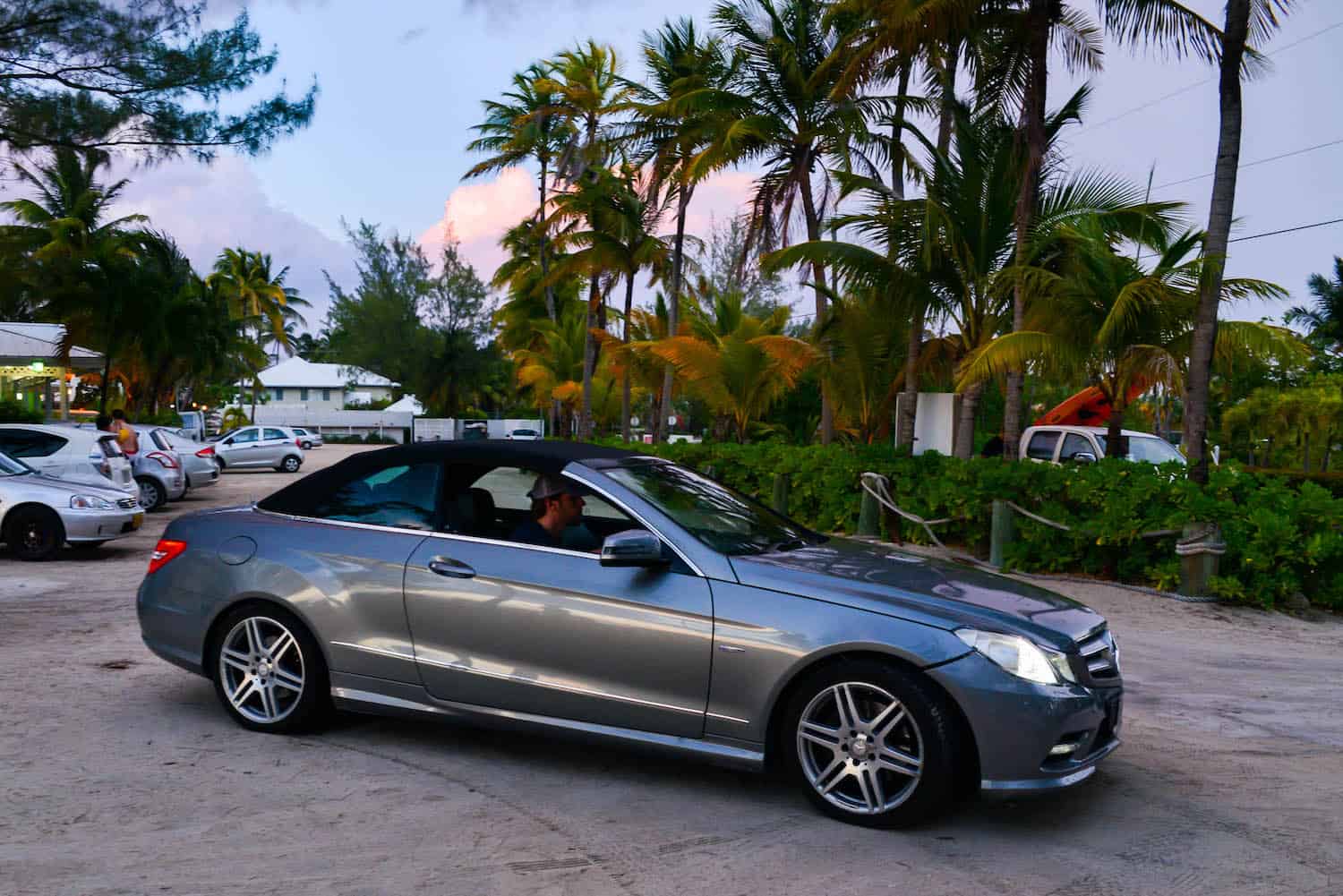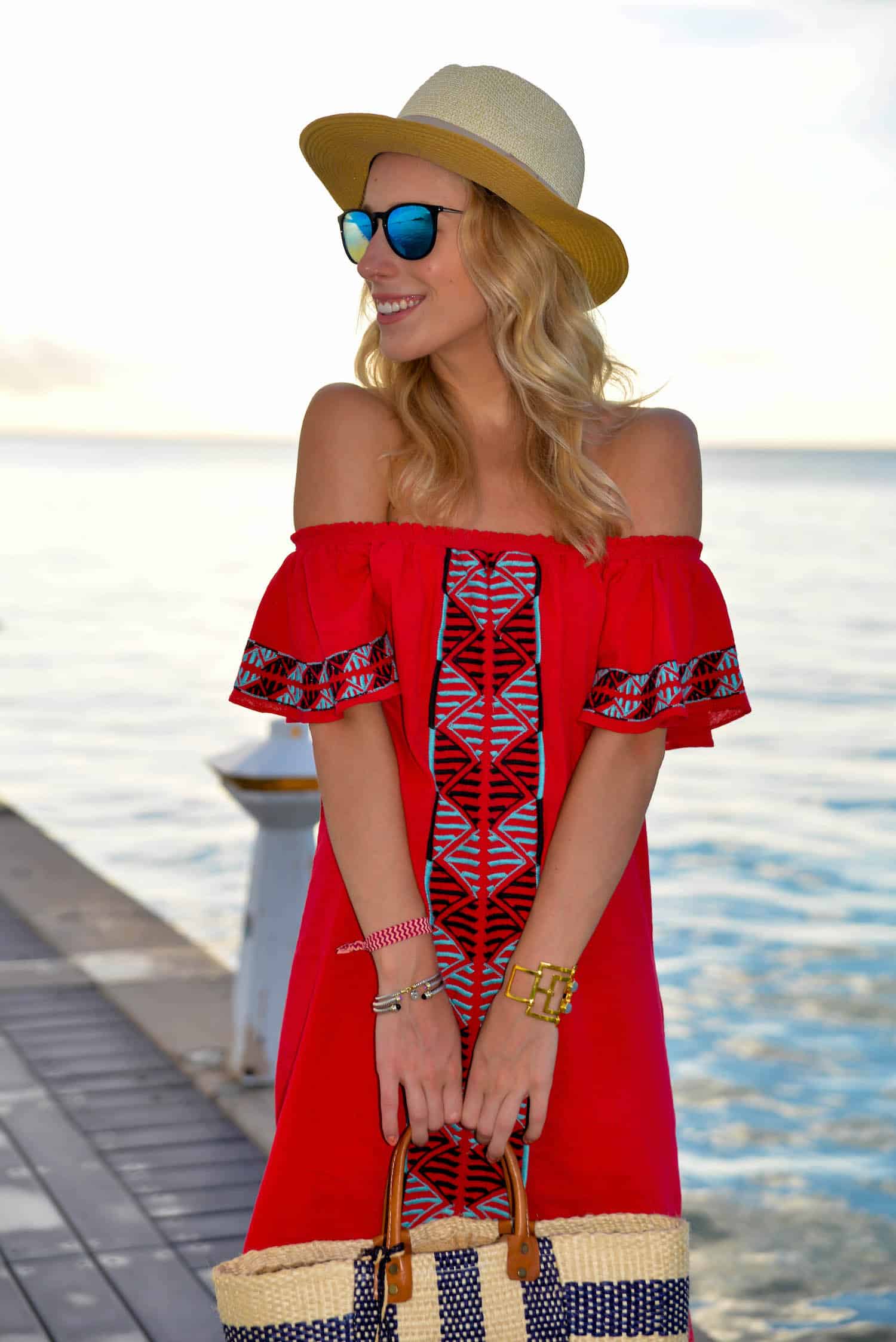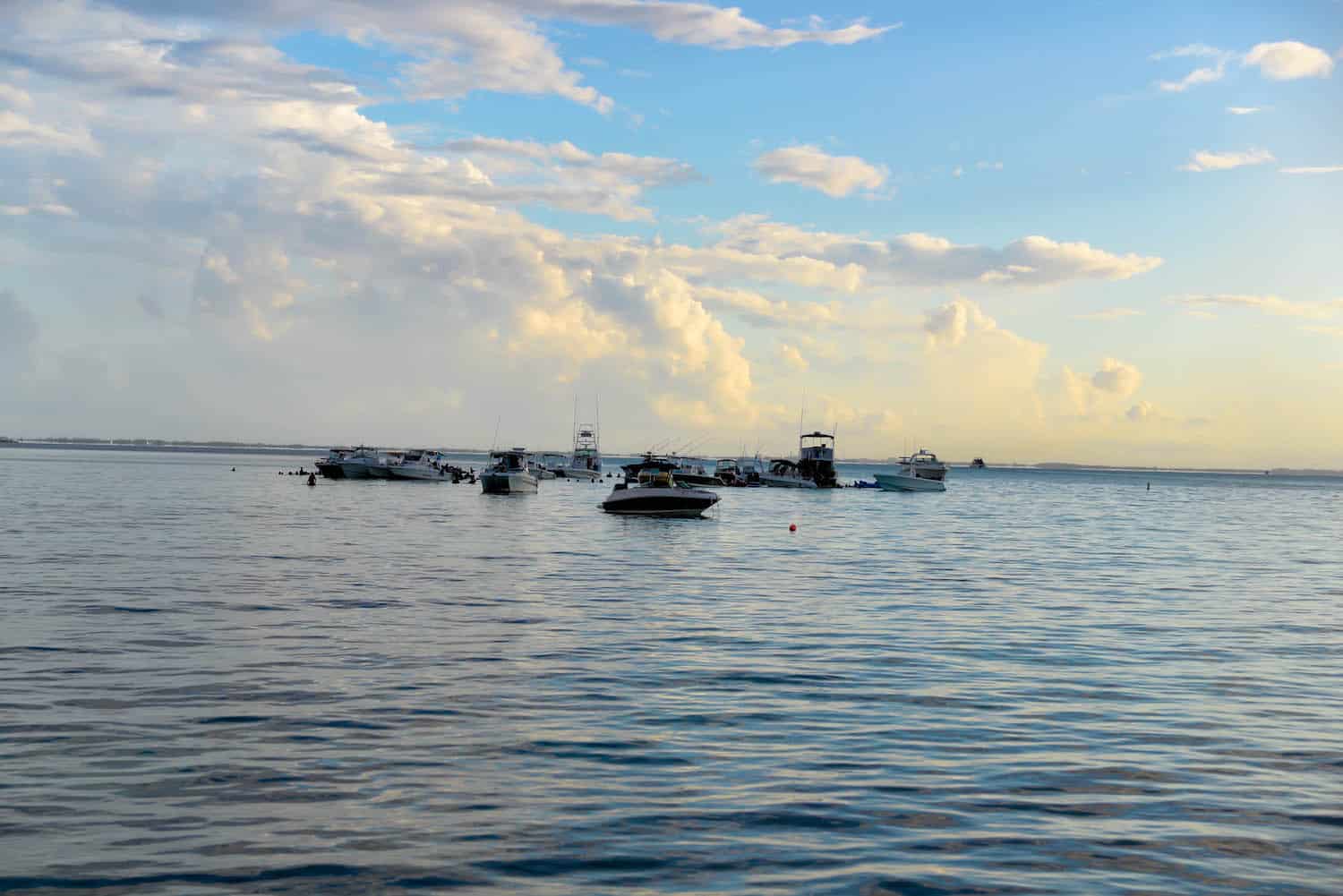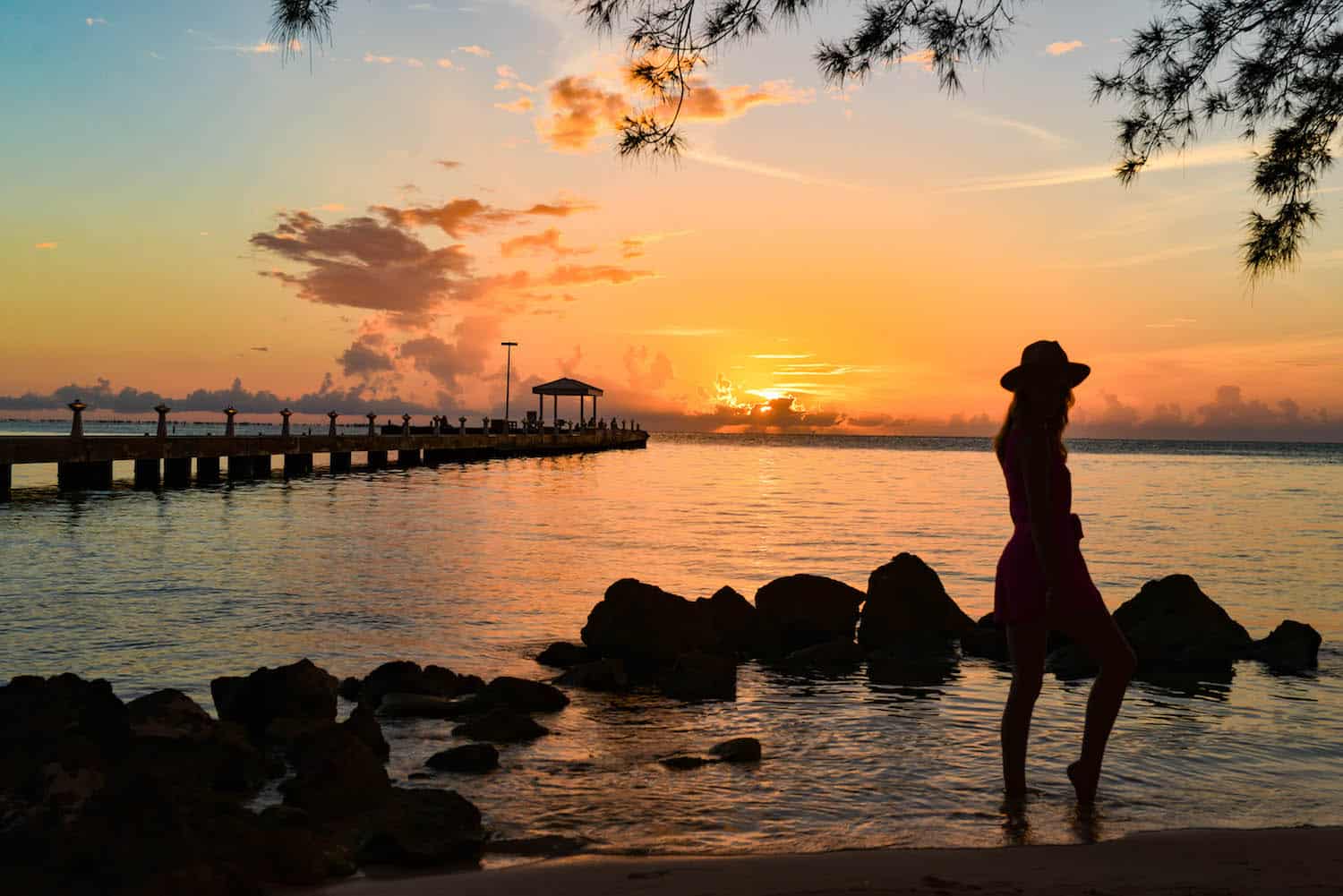 I was wearing…
red off shoulder dress (there's a matching top too!) | beach tote bag | Jack Rogers sandals c/o | panama hat (now 25% off!) | mirrored sunglasses (now on sale!) | David Yurman bracelets | Julie Vos cuff c/o

We were really lucky with weather our entire trip until the last day (of course.) When we went to get our car it was pouring so we weren't even sure if we'd be able to leave the resort. Thankfully storms in the Cayman Islands pass quickly and soon we were on our way with just a slight drizzle. It took us about an hour to drive to the north side of the island from the Seven Mile Beach-side where the Ritz-Carlton is located. We took it easy through the winding roads because 1) we were driving a European model car (the driver's side is on the right) and 2) we were driving on the left side of the road. So weird.
Despite the rain and not being able to put the top down, it was a safe and really pretty drive. The roads run right along the ocean! We've had experiences traveling where we haven't felt comfortable leaving our hotel, but this was totally not the case in Grand Cayman. Everyone we spoke to would rave about how it's such a safe country for tourists and encouraged us to explore beyond our resort. I'm glad we did because Rum Point was a site to see!
Someone above must have been looking out for us because the rain completely cleared when we arrived. Hallelujah! Due to the storm pretty much all the tourist crowds had disappeared and we were left to ourselves to enjoy the most STUNNING sunset. I can't even explain how pretty it was! We spent about an hour taking photos (while drinking mudslides) and then as the sun disappeared it started raining again. I wish we could've stayed longer, but the thrill of that sunset and all the beautiful images we shot was enough to make the road trip more than worth dealing with the weather.
Have you seen the rest of my posts from Grand Cayman?
Getting fancy for dinner at the Le Bernardin of the Caymans
Swimming with stingrays (yes!)
The cutest swimsuit EVER
Lilly Pulitzer on Seven Mile Beach
Have you ever taken a road trip? Would love to hear your stories!
[thefeedproducts style='four']
- Katie