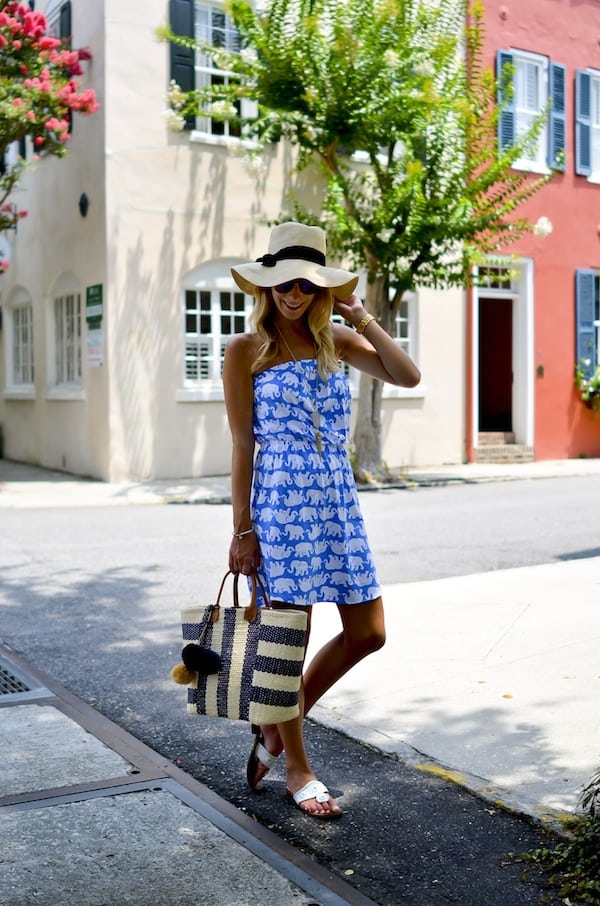 I can't even put into words how much I love Charleston. I think if I could build my very own DREAM city to live in, Charleston is what I'd create. Soooo you're probably thinking, "Why does this girl live in New York City?" Very good question! It was one Nick and I kept asking ourselves our entire time there. Click through to see more photos as well as get the deets on my Lilly Pulitzer elephant print dress!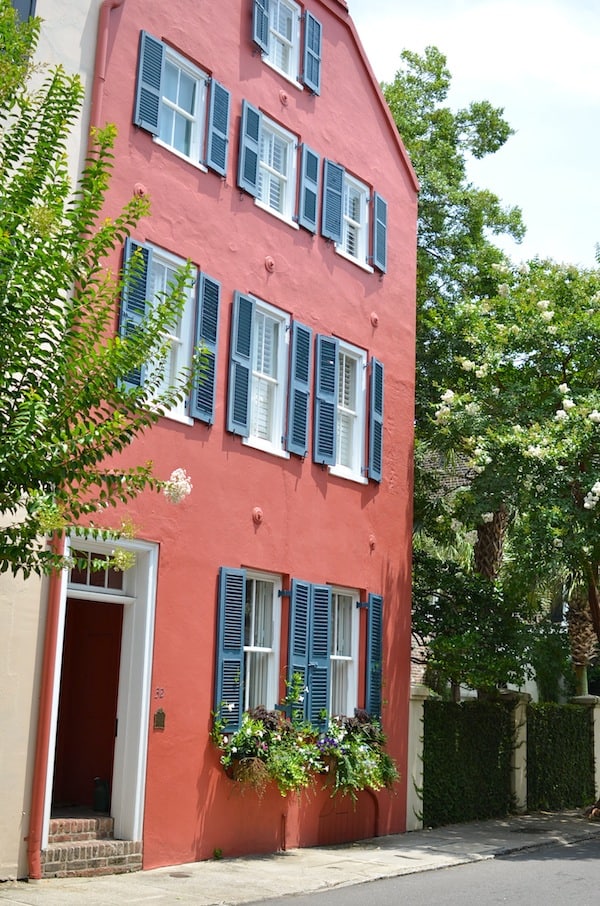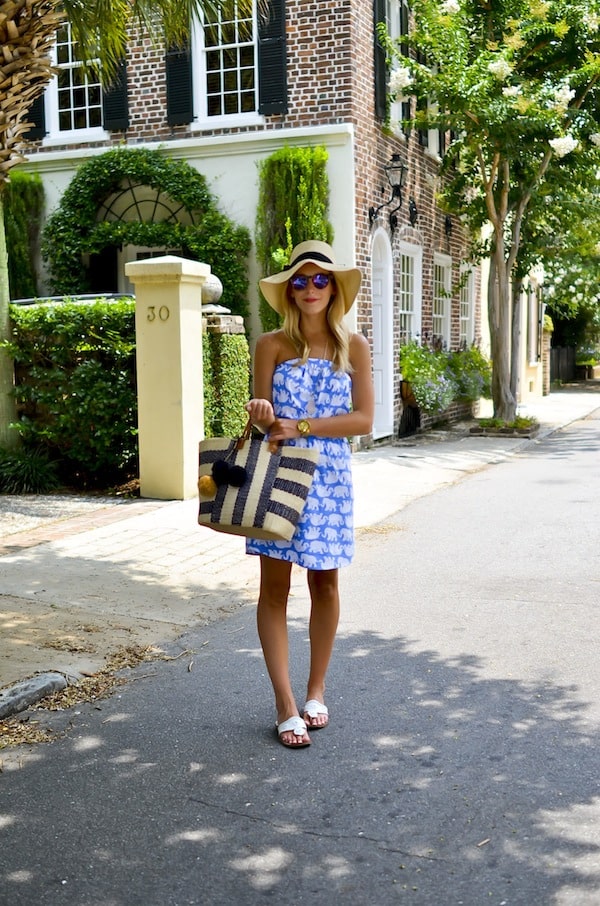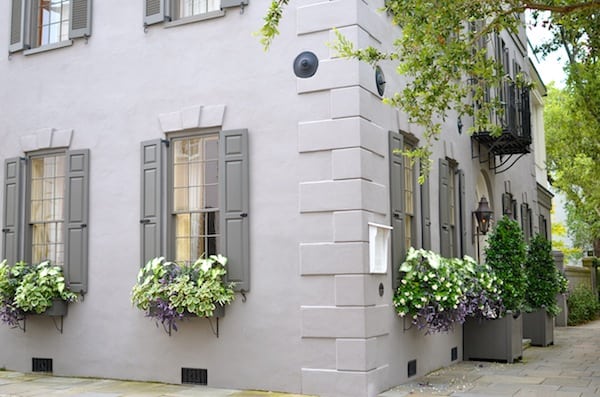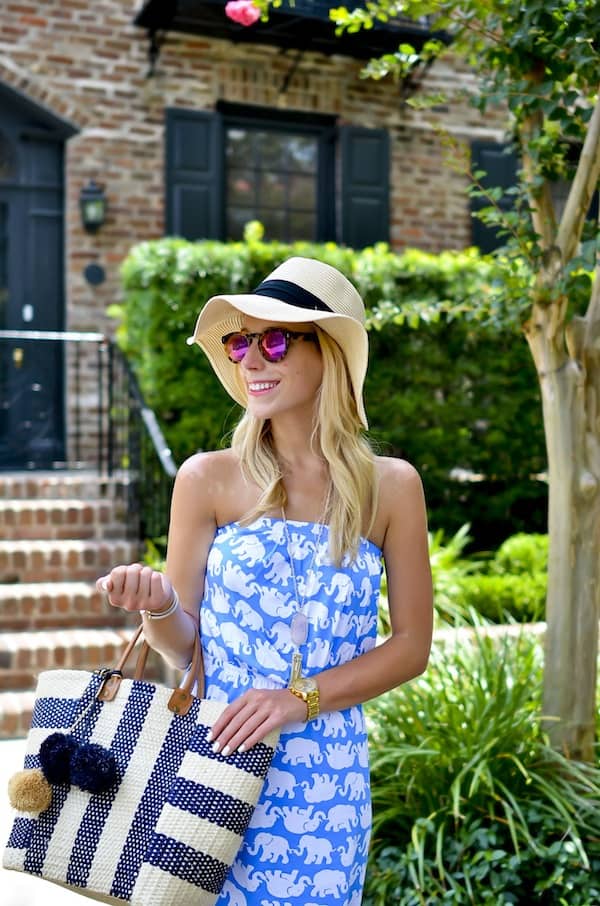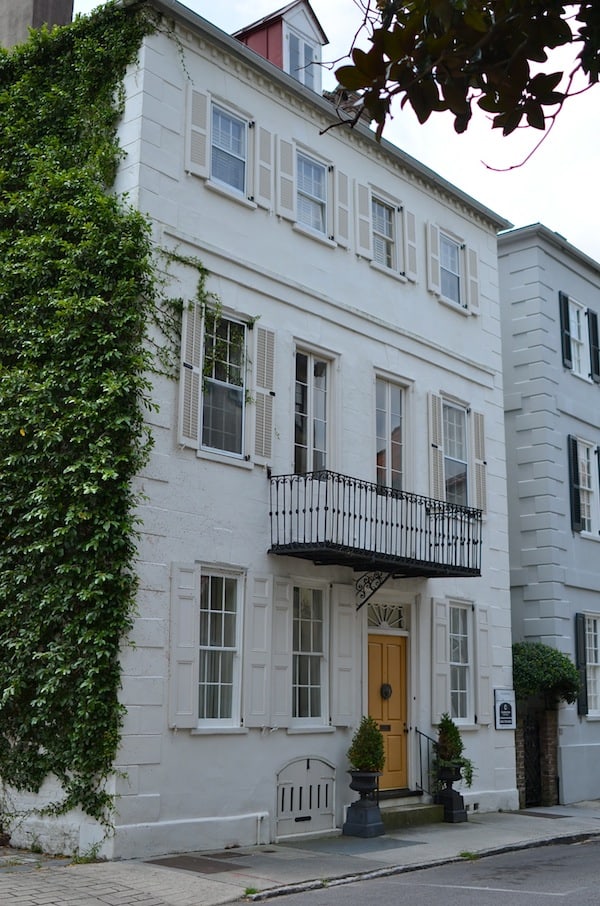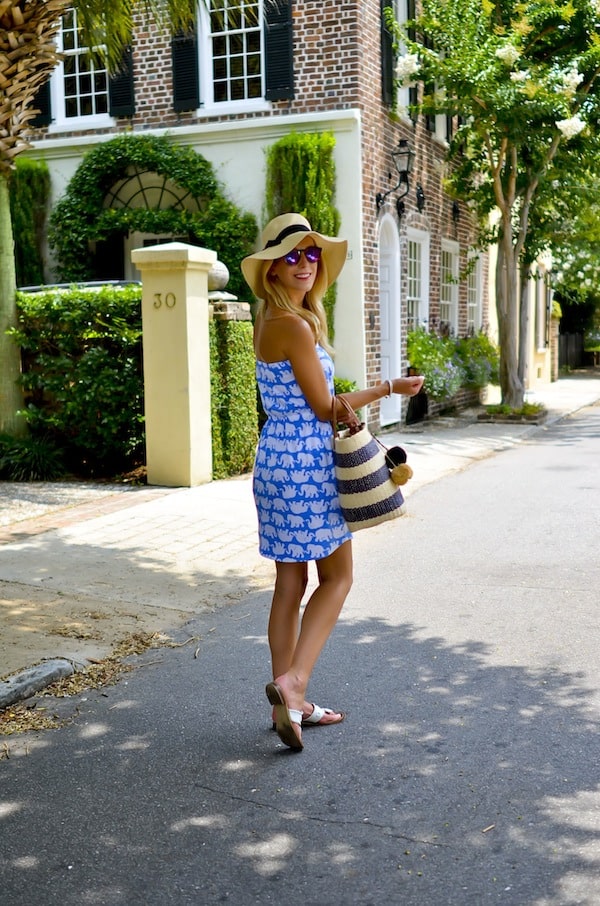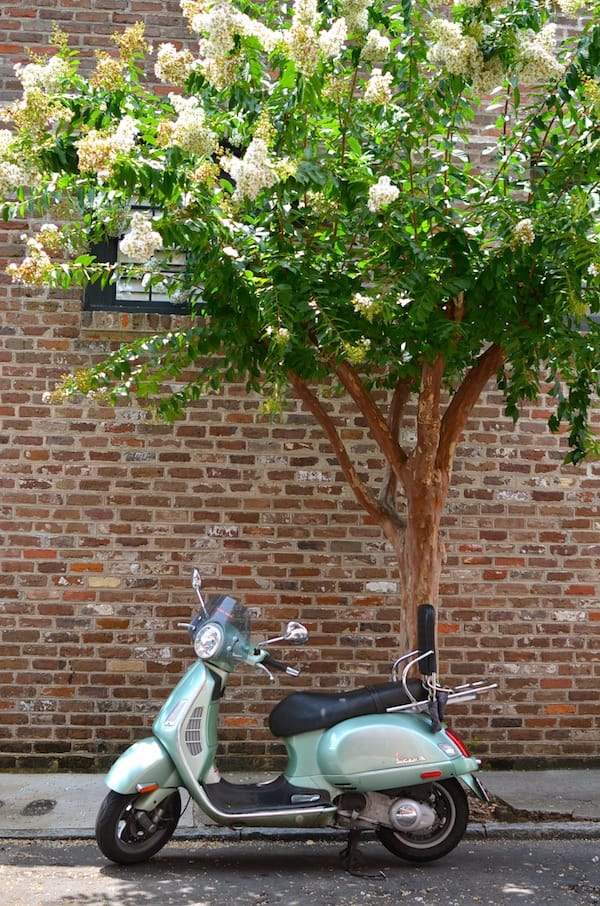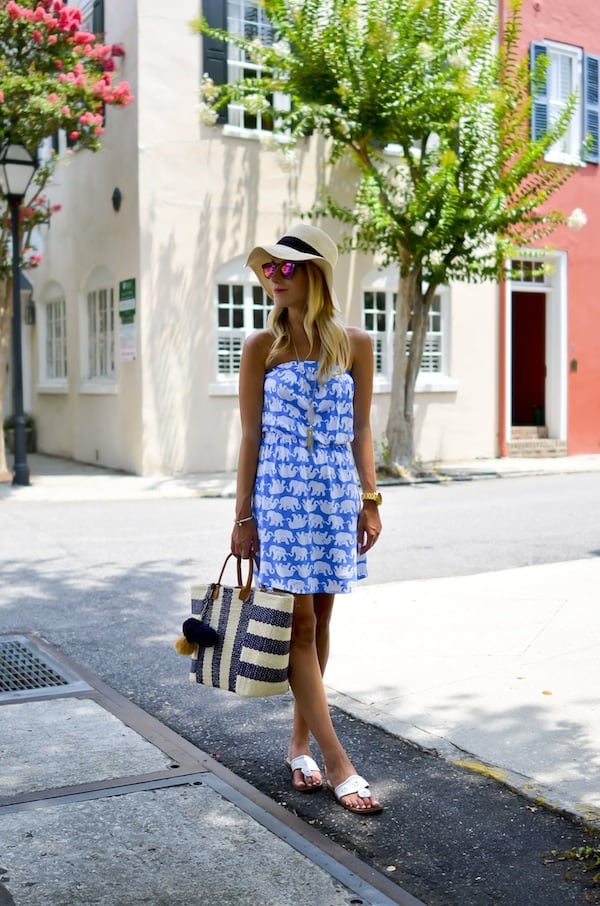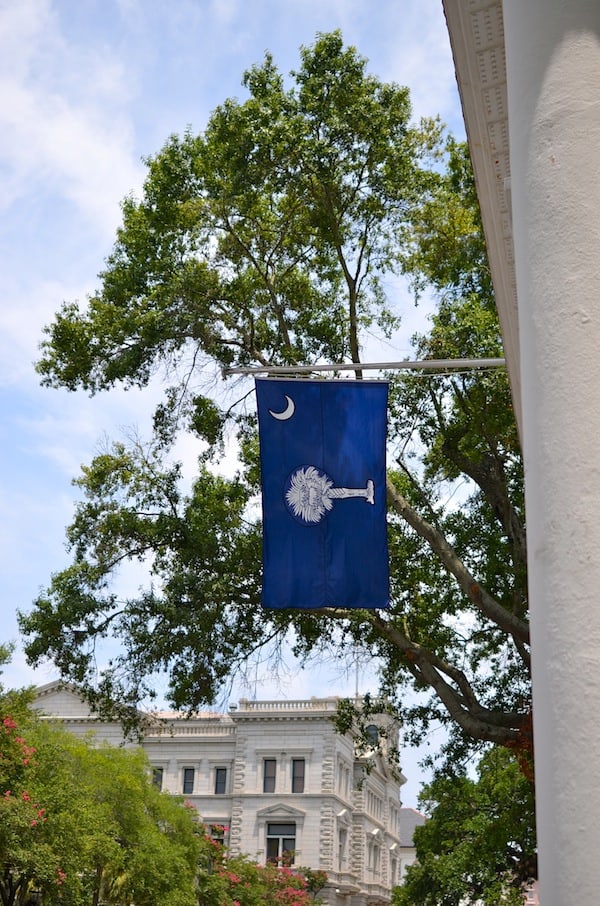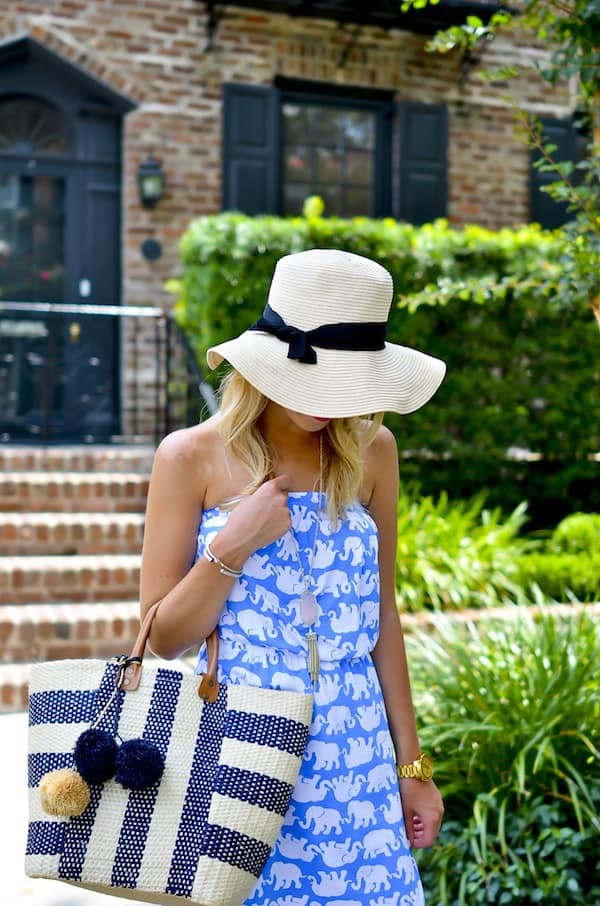 I was wearing…
Lilly Pulitzer elephant print dress (this print also comes in a shift and a t-shirt dress) | Mar y Sol tote c/o | Floppy hat | Jack Rogers sandals | Kendra Scott necklace c/o | Gold watch | David Yurman bracelets c/o

Charleston is just so rich with history and if you're into architecture and design there is no shortage of beautiful well-manicured homes. I highly recommend doing a guided tour (we did one of the horse and carriage tours) but also taking your own stroll down Church Street if you visit – it's where we took all of these photos. The streets are so clean and you'll see a variety of different style homes (complete with southern-style porches and gorgeous overflowing window boxes). Word to the wise: wear a hat and a light breathable outfit and also carry a water bottle (or two). Charleston is hot hot hot in the summer!
Oy… and on a more personal note, I'm a little embarrassed about the peeling on my shoulders. So sorry to gross anyone out! I did a great job of applying sunscreen every morning, but clearly I failed at re-applying it throughout the day. You live and you learn!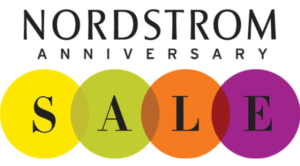 Lastly… the Nordstrom Anniversary Sale starts TODAY! I can't believe we're already thinking about Fall, but there are some deals you don't want to miss. From today until July 16 those with a Nordstrom card can shop "early access" before anyone else. So if there's something you just know you're going to be buying for the Fall now is the time to snatch it up.
Don't have a card? Then no worries – you'll have access to everything beginning July 17th. This will be my first time having early access (just got my very own Nordstrom card!) but in the past I've always shopped when the sale opens to the public and never have had a an issue getting what I wanted. Will be sharing more tomorrow on my top picks!
[thefeedproducts style='four']
- Katie