This post is sponsored by Skinny Cow.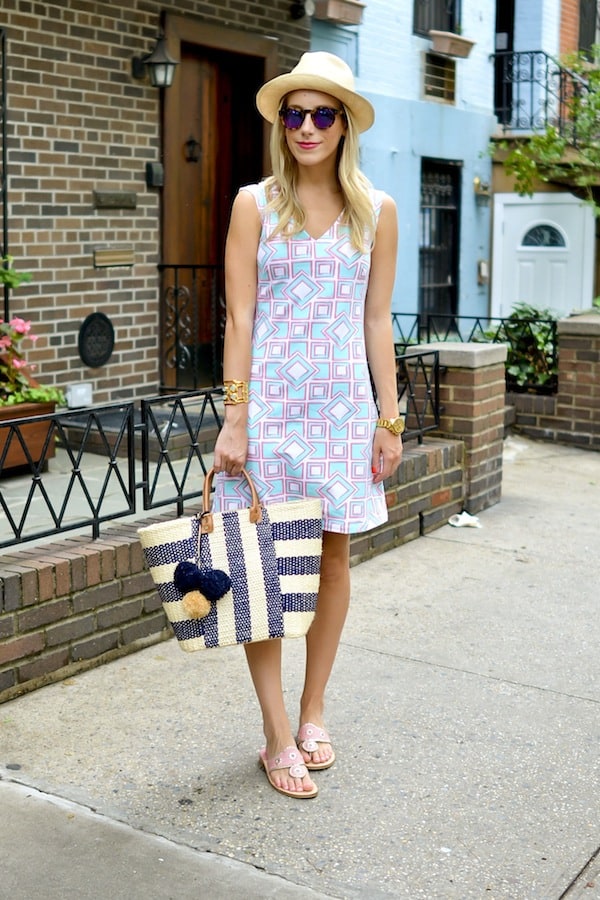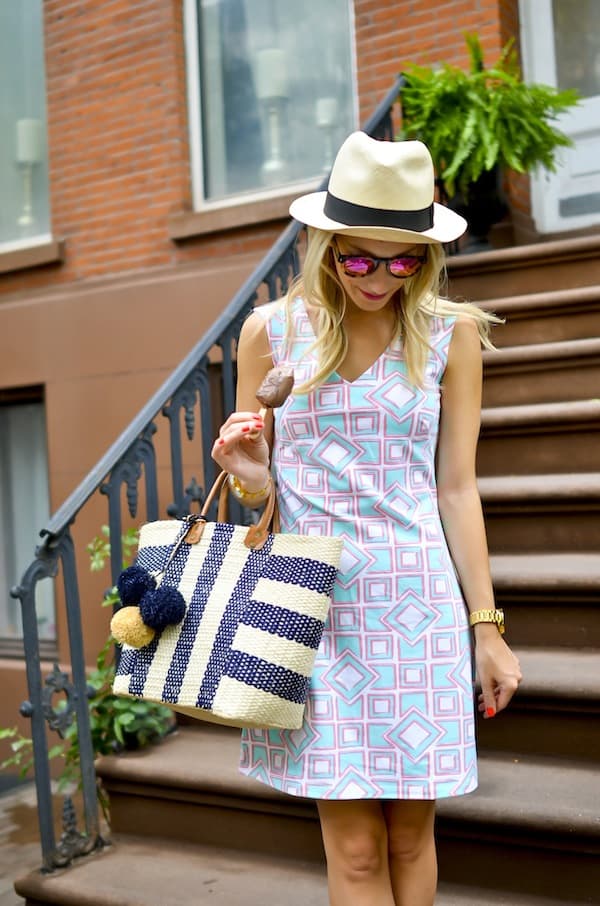 A summertime stroll around the city is not complete without ice cream am I right?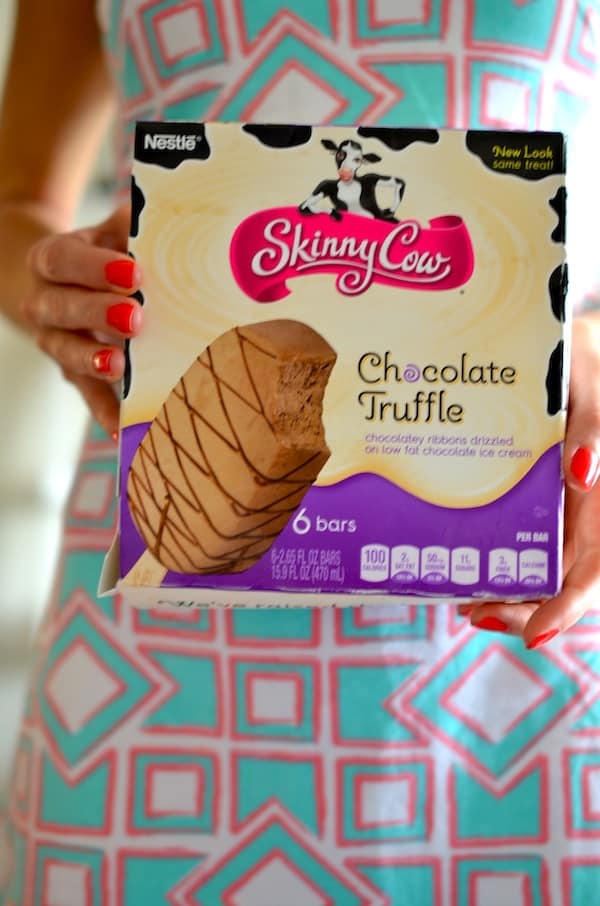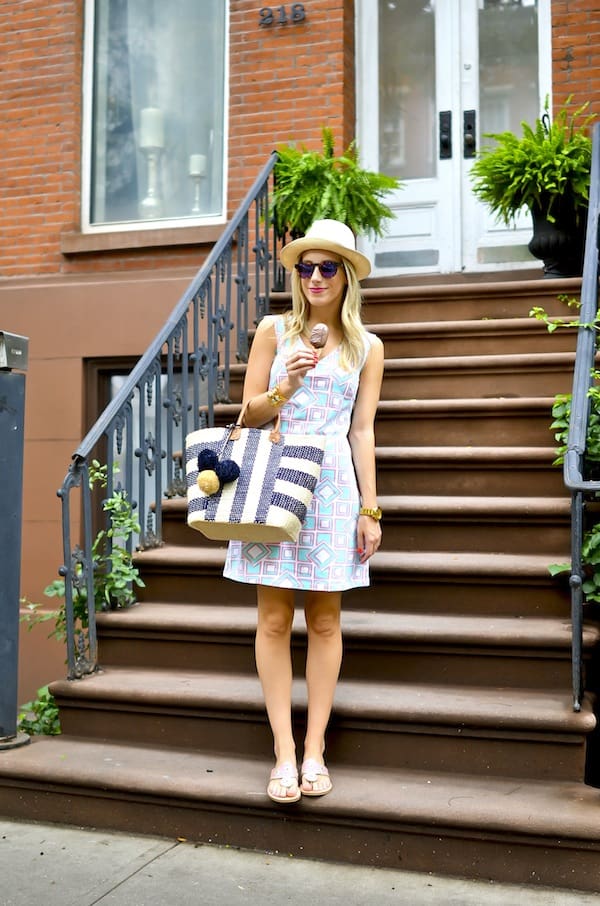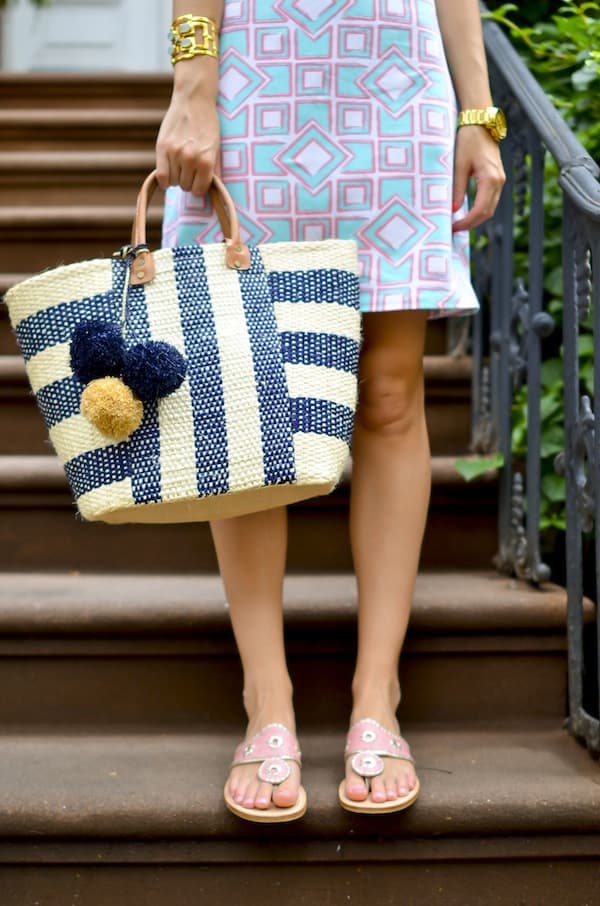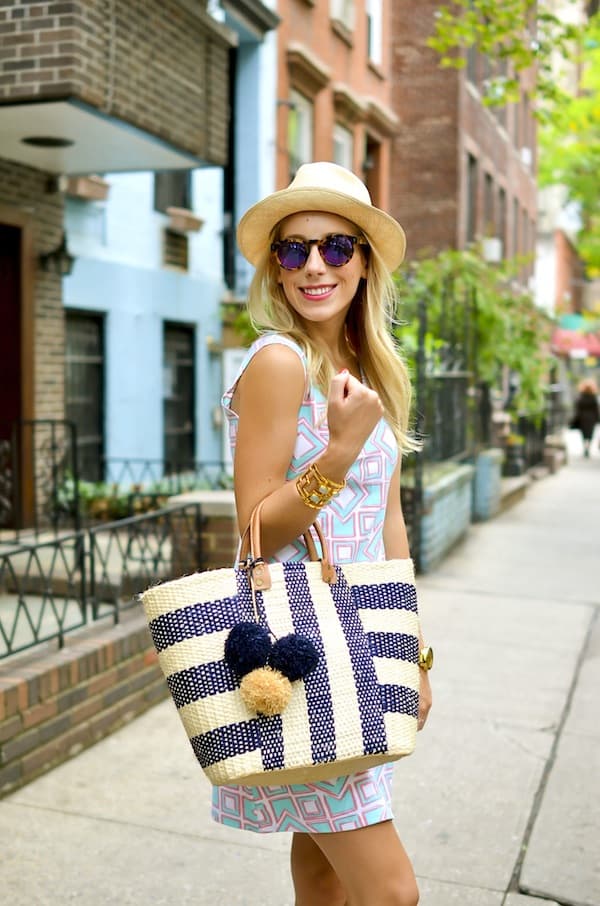 I was wearing…
Mahi Gold dress c/o | Mar y Sol tote c/o | Pink mirrored sunglasses | Panama hat | Jack Rogers sandals c/o | Julie Vos bracelet | Gold Watch
I'm pretty good about eating clean during the week, but on weekends it's #noregrets. I mentioned that I had yet to try Skinny Cow ice cream and as you can see I finally got my hands on some. I picked up the Chocolate Truffle flavor to snack on when I get a craving for sweets.
Well, that craving arrived as Nick and I were about to run out for some errands. My secret to satisfying my sweet when I'm in a rush? Taking a bar to go! They come in a few different flavors including Vanilla Almond Crunch, Double Caramel Swirl and Fudge among others.
And yes, we had to take these photos super quickly since it was so hot! Good thing Nick's a quick shot.

Share your Skinny Cow Secret on Twitter with the hashtag #SkinnyCowSecret. Direct message @TheSkinnyCow to receive a sweet treat!
Thanks to Skinny Cow® Ice Cream Bars, Creamy Iced Coffee and Candy, our secrets can all be a little sweeter. Follow Skinny Cow at: twitter.com/TheSkinnyCow
- Katie