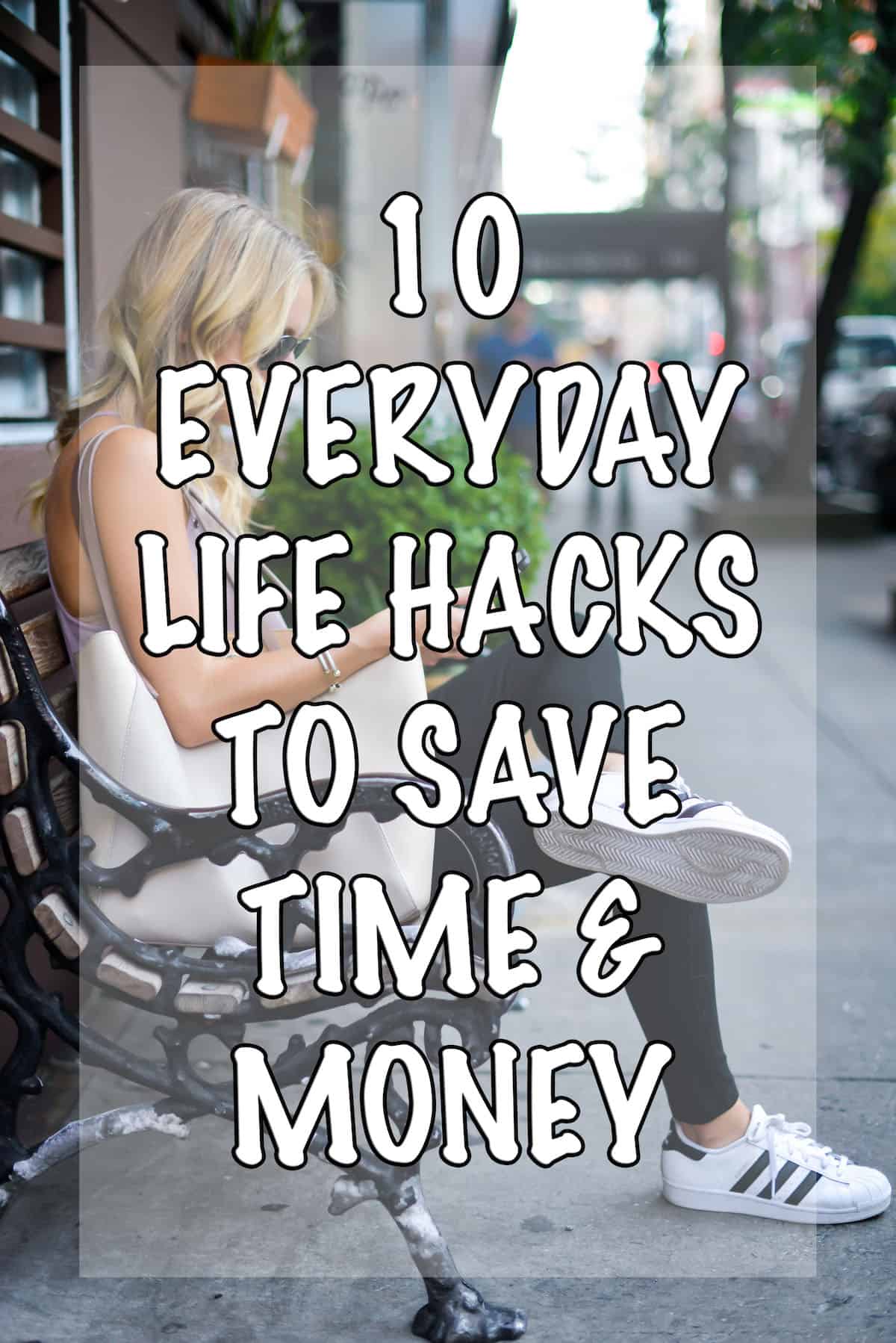 Living in a large, expensive city has taught me a lot about financial responsibility and time management. Four years ago when I graduated college, I dreaded any conversation about bills or budgeting. I basically made pocket change at my first PR job and would literally avoid looking at my bank account. It made me so depressed! I'm still surprised Nick and I made it through one year in New York. There were so many moments where I was ready to just quit my job, pack up and move home. It's really fast-paced here and life can be tough, especially when you're earning an entry-level income and working long hours.
While the first year or two of post-grad life was challenging, I wouldn't change a thing! I've learned so many invaluable life lessons and four years later, I feel like I have a great grip on my finances and how I manage all my obligations without going crazy. Keep on reading for some of the hacks I swear by for saving money and time!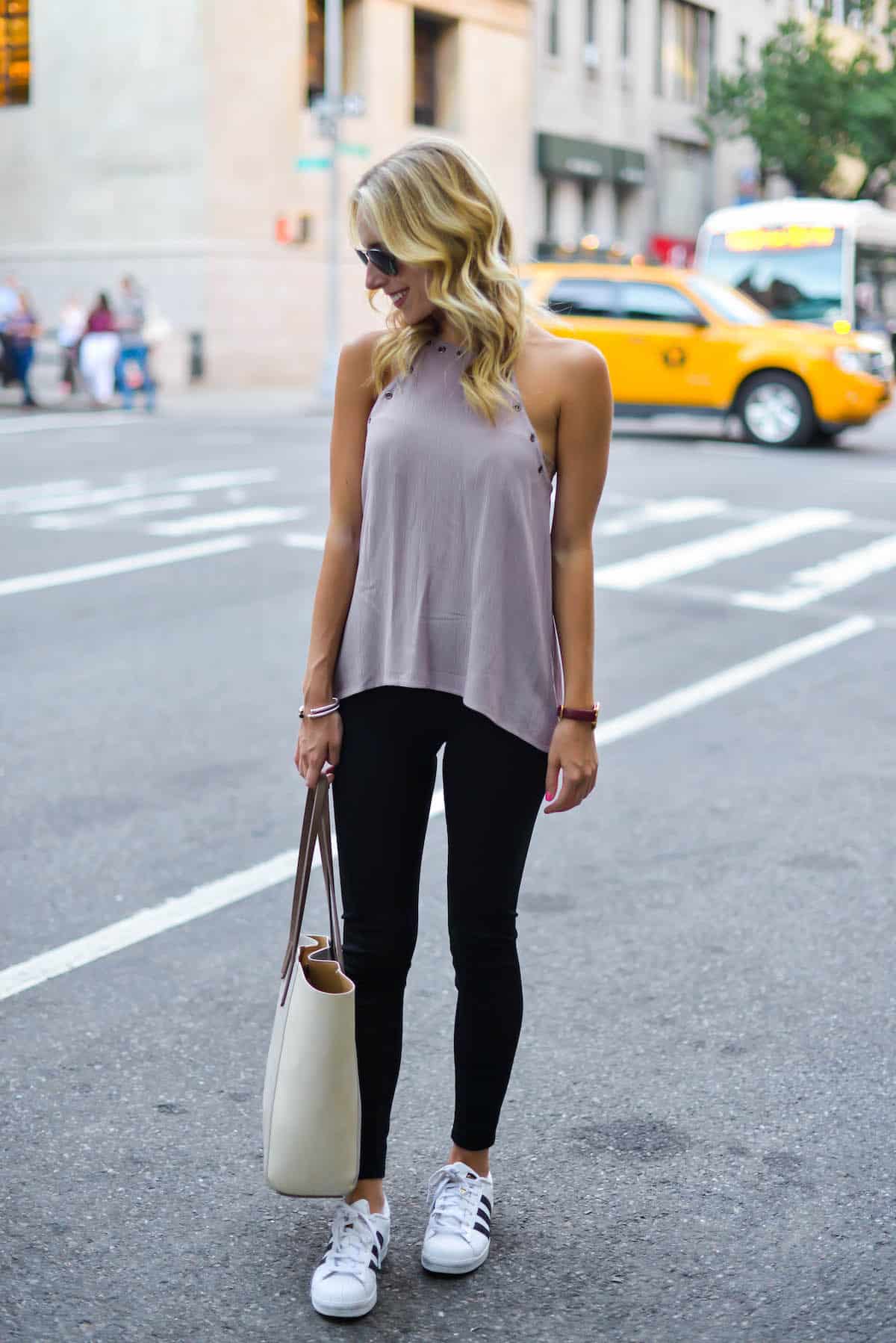 10 EVERYDAY LIFE HACKS TO SAVE TIME & MONEY
Utilize Mobile Apps. I have a number of apps I consistently use that make my life easier. The Walgreens mobile app is a great time and money saver because you can refill prescriptions, order printed photos and clip coupons. My other favorites are Venmo for bill-sharing, Uber and Lyft for booking cars, Classpass for fitness classes, OpenTable for dinner reservations and Fandango for pre-purchasing movie tickets.
Take Advantage of Credit Card Points & Rewards Programs. It took me awhile to sign up for my own credit card. I was so nervous! After encouragement from Nick and reading about the importance of building my credit, I took the plunge about a year ago. I now have two credit cards that I use regularly. I made sure to sign up for ones that didn't have a yearly fee and where earned points could be put towards purchases at retailers like Amazon.com. For the last few months I've pretty much paid for all my Amazon purchases in points – it's the best!
Score Cheaper Flights By Clearing Your Browsing History. Always make sure your cache is empty before looking for a flight. If an airfare search is in your history the prices will be at least $50 more expensive!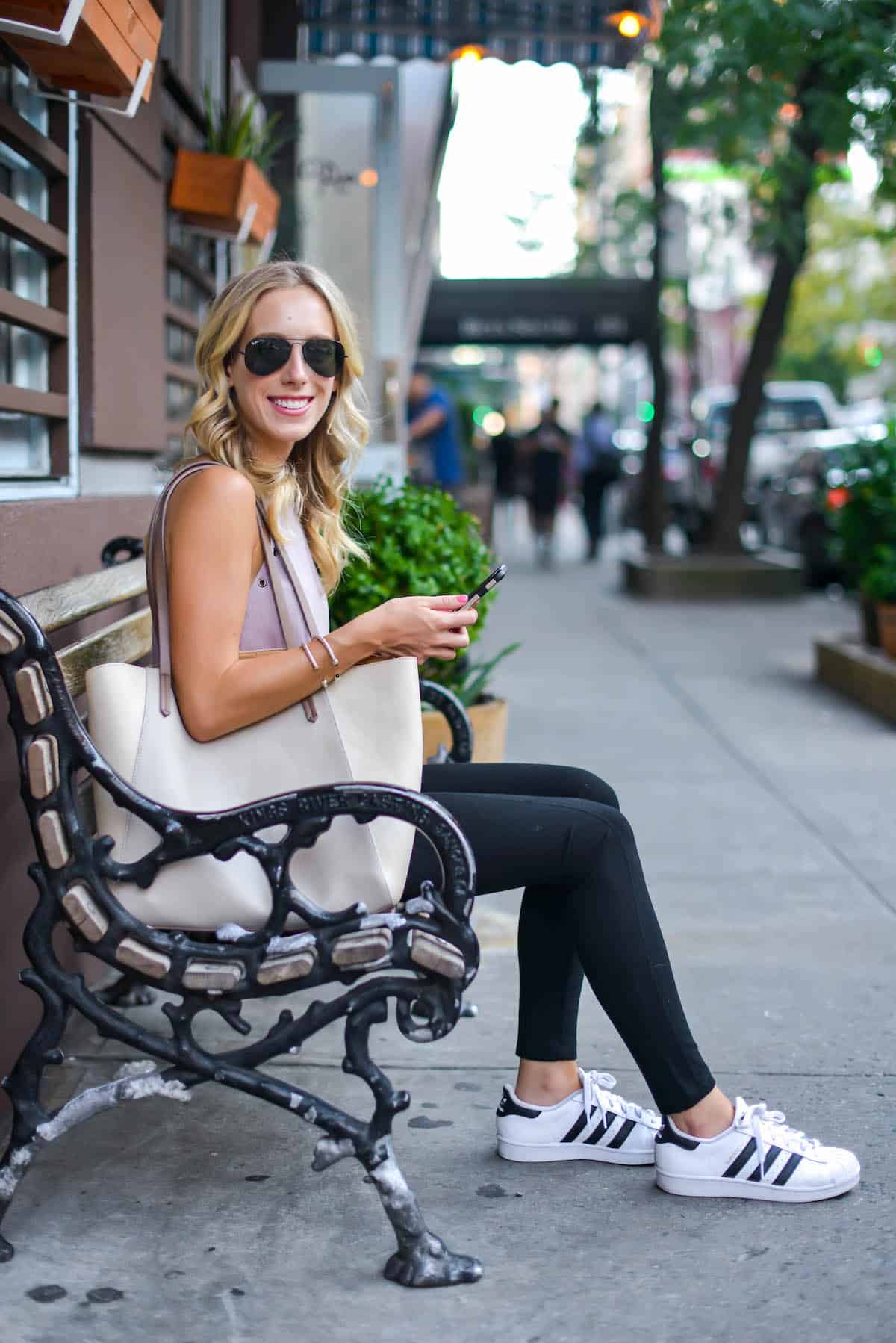 Adidas Sneakers | Black Leggings
Carry Cash. Nick and I try to have cash with us whenever we get out for drinks or dinner with friends. Most bars will always make you open a tab and meet a minimum amount if you're paying with a card. I also feel like I'm less likely to over-order when I know I'm only paying with cash.
Order As Much As You Can Online (When There's Free Shipping!) No joke I will order ANYTHING online if I can get free shipping. Clothing, toilet paper, laundry detergent, food, books: nothing is off limits. My latest find includes these Ulta coupon codes from Coupon Sherpa. Amazon Prime is my go-to, but for everything else I head to Walgreens or Duane Reade. There's literally one on every corner in New York! I also like checking out the Walgreens mobile app for weekly deals and taking advantage of in-store coupons. Plus, when you link your mobile pay account to the app it will automatically apply coupons to your purchase and keep track of your Balance Rewards without any extra work on your end.
Take Public Transportation (Or Walk!) I don't own a car so cabs, buses, the subway and my legs are my transportation. We live in a central location so I try and walk as much as I can. If that's not possible then I take the subway or the bus. I save Ubers and cabs for when I'm heading somewhere important like a meeting or when I'm out at night.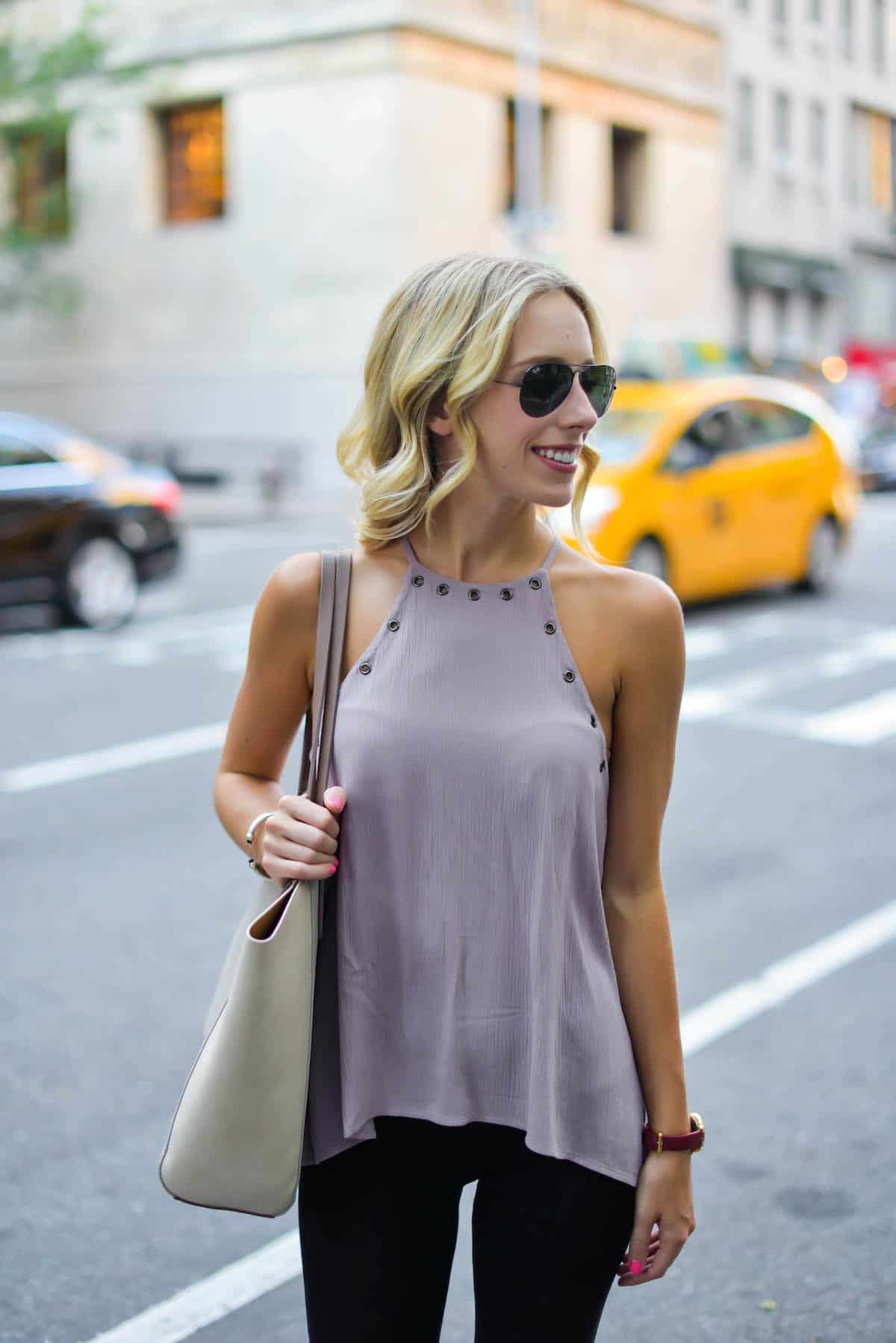 Cancel Unnecessary Memberships. That gym membership probably sounded like a good idea when you signed up. But have you actually been going enough to make it worth what you pay? Take a look at all things you're signed up for like Classpass, Spotify, Netflix, etc. and consider cancelling the ones that aren't vital to your daily life.
Hold On To Your Student ID. Okay maybe I shouldn't admit this… I still have my college ID and use it whenever I'm shopping at a store that offers a student discount. Hey, that 10%-20% makes a difference!!
Go Thrifting & Use Craigslist. Hear me out. Craigslist is not that creepy! A lot of my friends think I'm nuts, but I really swear by it. Nick and I have used it a number of times to find furniture and pre-owned camera equipment. We've also sold things we no longer need on it too!  
Religiously Track Your Income & Expenses. It's crazy how much more mindful I became of my spending once I started a detailed spreadsheet tracking my income and expenses. Nick also swears by Mint.com for budgeting!
What are some ways that you save money and time? Any life hacks I should add to my list?
Have You Seen These Posts?
Recapping My First 3 Years In NYC
What I've Learned Since Graduating College
5 Tips To Get Organized For Fall
How To Find An Apartment in New York City
Thank you to Walgreens for partnering on this post! #MyWalgreensApp
- Katie