This is a sponsored conversation written by me on behalf of Walgreens. The opinions and text are all mine.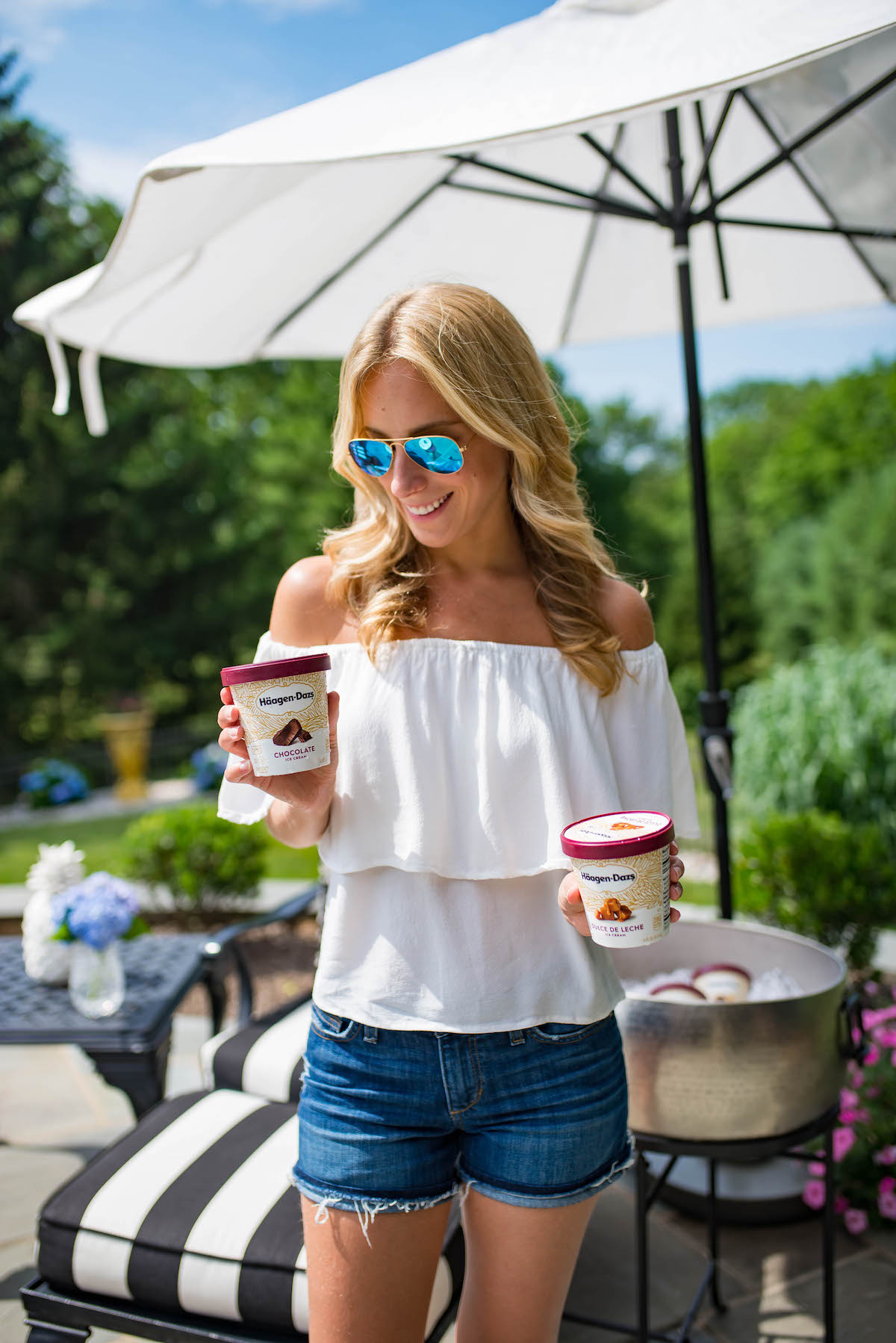 Summer is by far my favorite season. It's truly the time of year when I'm the happiest. Maybe it's the sun and warm weather, or the more frequent travels to see friends and family. Either way, the #positivevibes are real my friends and I'm trying my best to enjoy these next two months to the fullest. That said, I still struggle to relax. Even when all my work is complete and I have nothing on my schedule, I somehow still find something to stress about or a task that needs to be done.  It's like a never-ending cycle. When I cross something off my list, I immediately find something else to add. Can anyone else relate?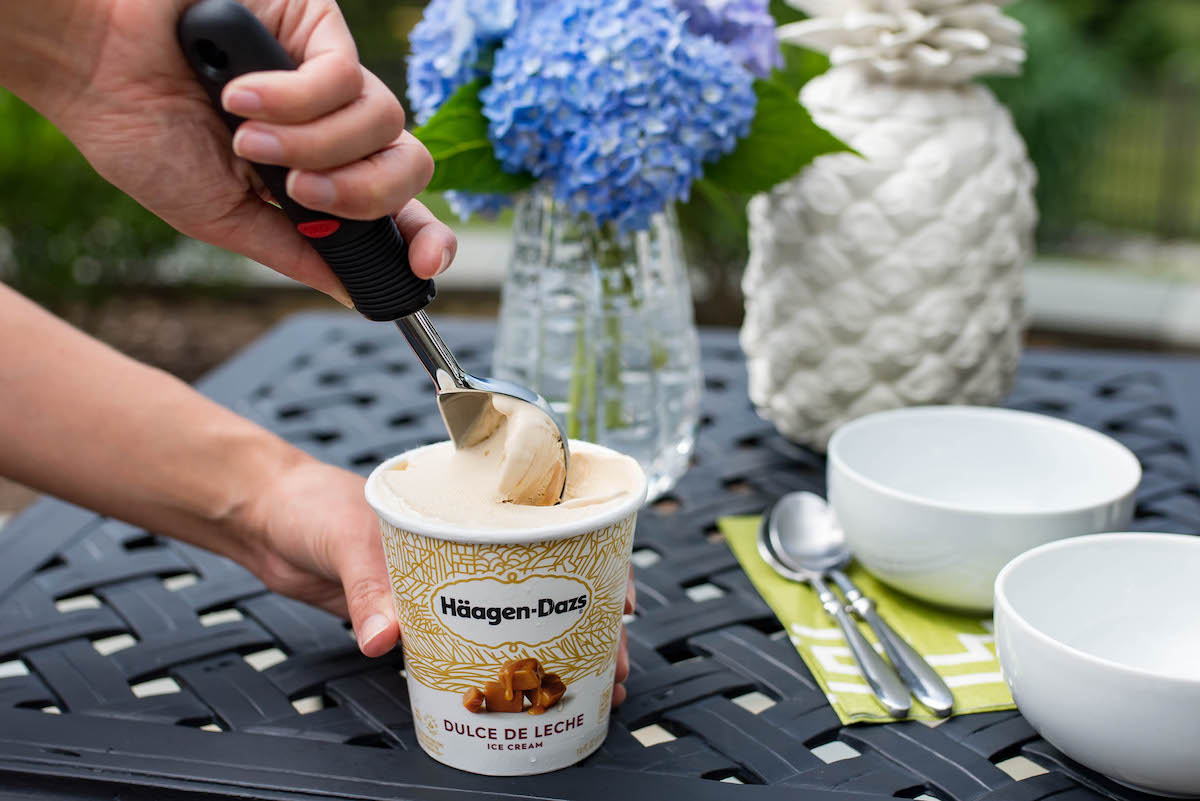 Anyways, one of my goals over the July 4th holiday was just to relax. I'm constantly going going going and for this first time this summer, I had four entire days on my calendar where the only thing I had to do was chill at home in Pennsylvania with Nick and my grandparents. So how did I relax? Well I indulged in a few simple luxuries. I think there's this misconception that in order to reward yourself you need to spend a lot of money. NOT TRUE. It's actually really easy to frugally pat yourself on the back. Here are some simple ideas for how I like to reward myself during the summertime.
5 Easy & Inexpensive Ways To Reward Yourself This Summer
1. Treat Yourself To Something Sweet Yummmm ice cream. Summer is the one time of year that I really crave it and Häagen-Dazs® Ice Cream is making it easy to enjoy at home. Now I've tried a ton of store-bought ice cream brands over the years and honestly none compare to Häagen-Dazs. It's just so rich and creamy—100% a step above the rest all for an affordable price. I also love that Häagen-Dazs products contain no artificial flavors or colors. So skip the long line for an overpriced ice cream cone and make your own sundae at home with the fam.
PS! Walgreens & Duane Reade have an amazing buy-one-get-one offer on Häagen-Dazs from now through July 8th and again at the end of the month starting July 23rd through the 29th. Keep reading until the end of the post for deets on how you can win some amazing prizes through this Häagen-Dazs at Walgreens #HDMoment Sweepstakes.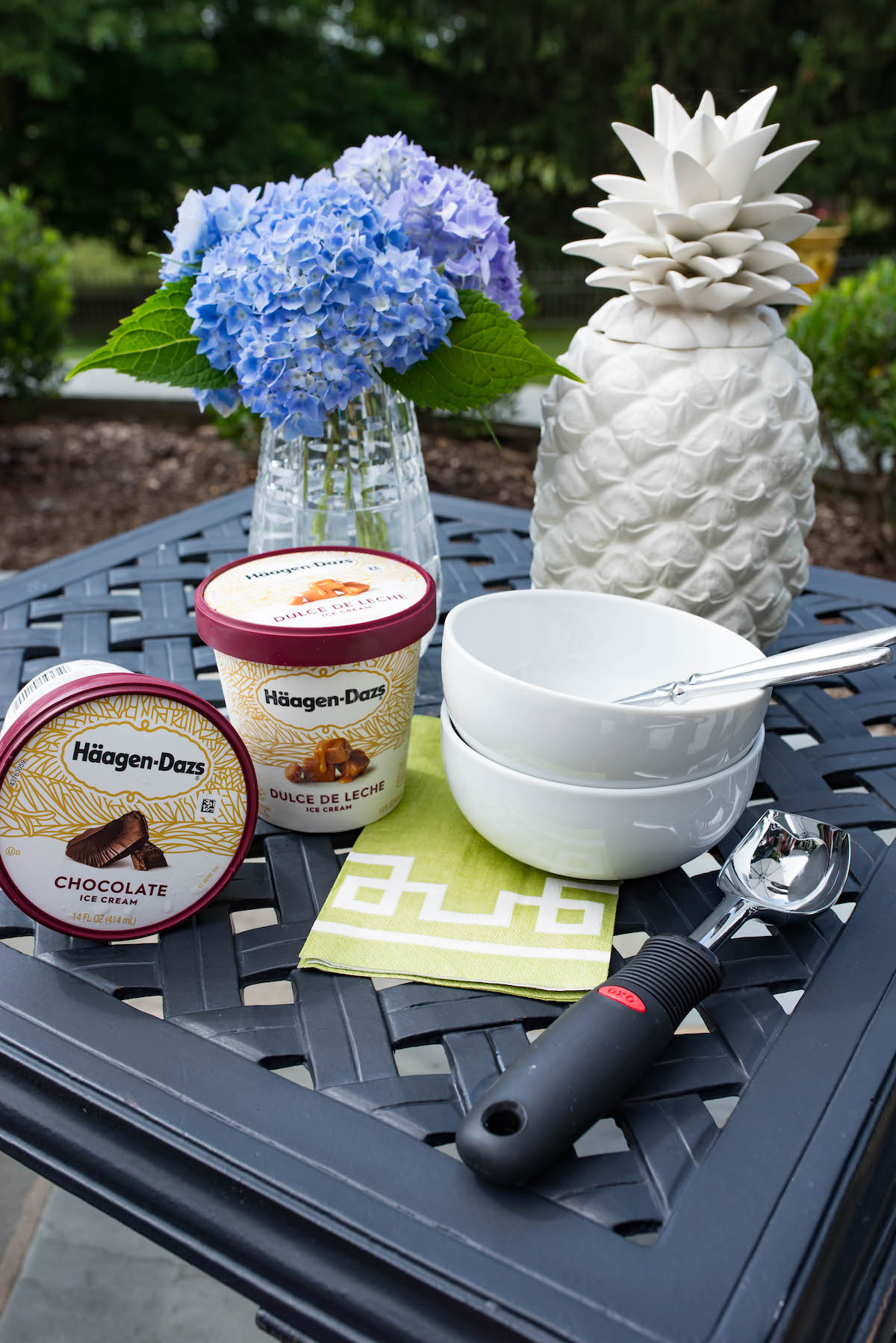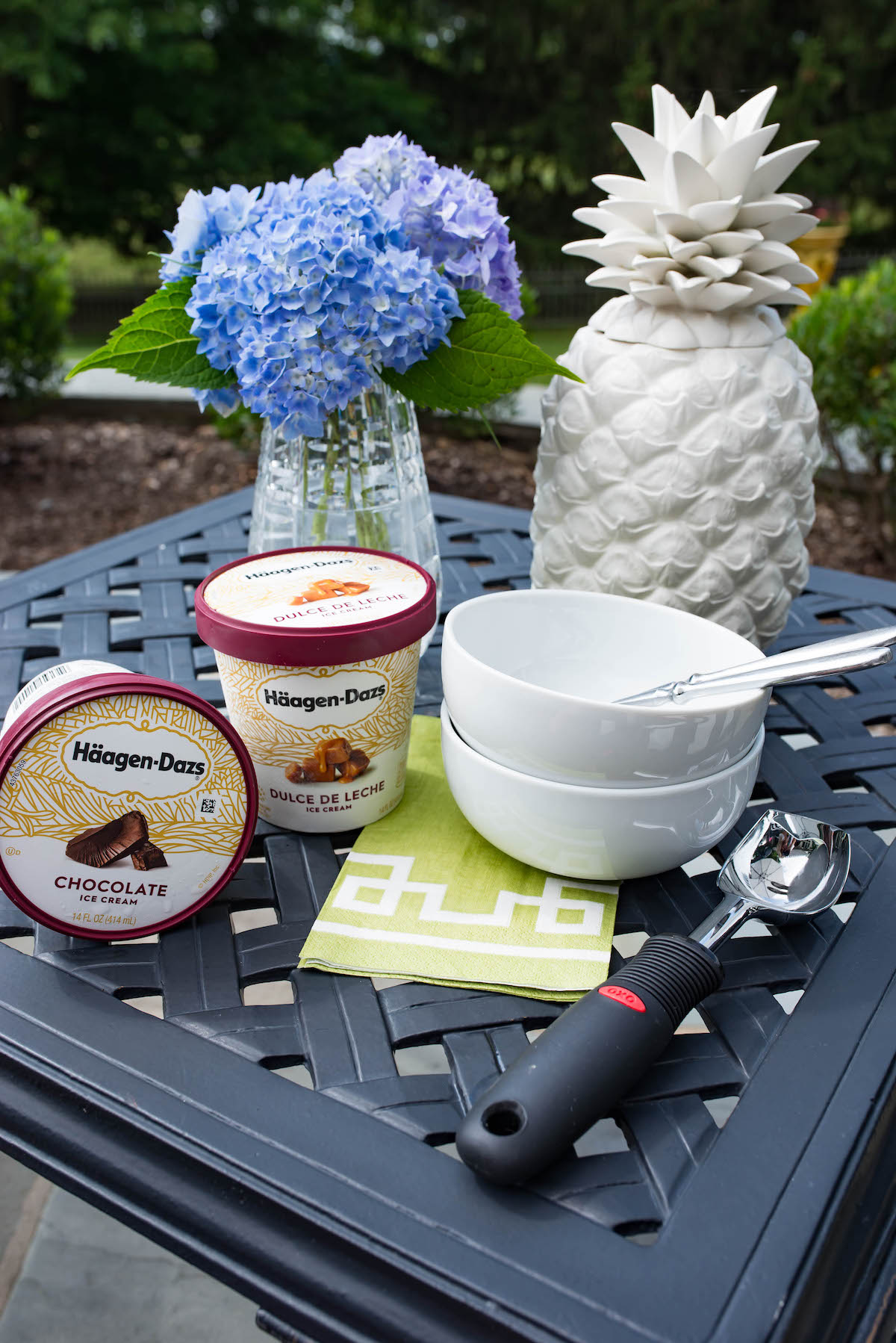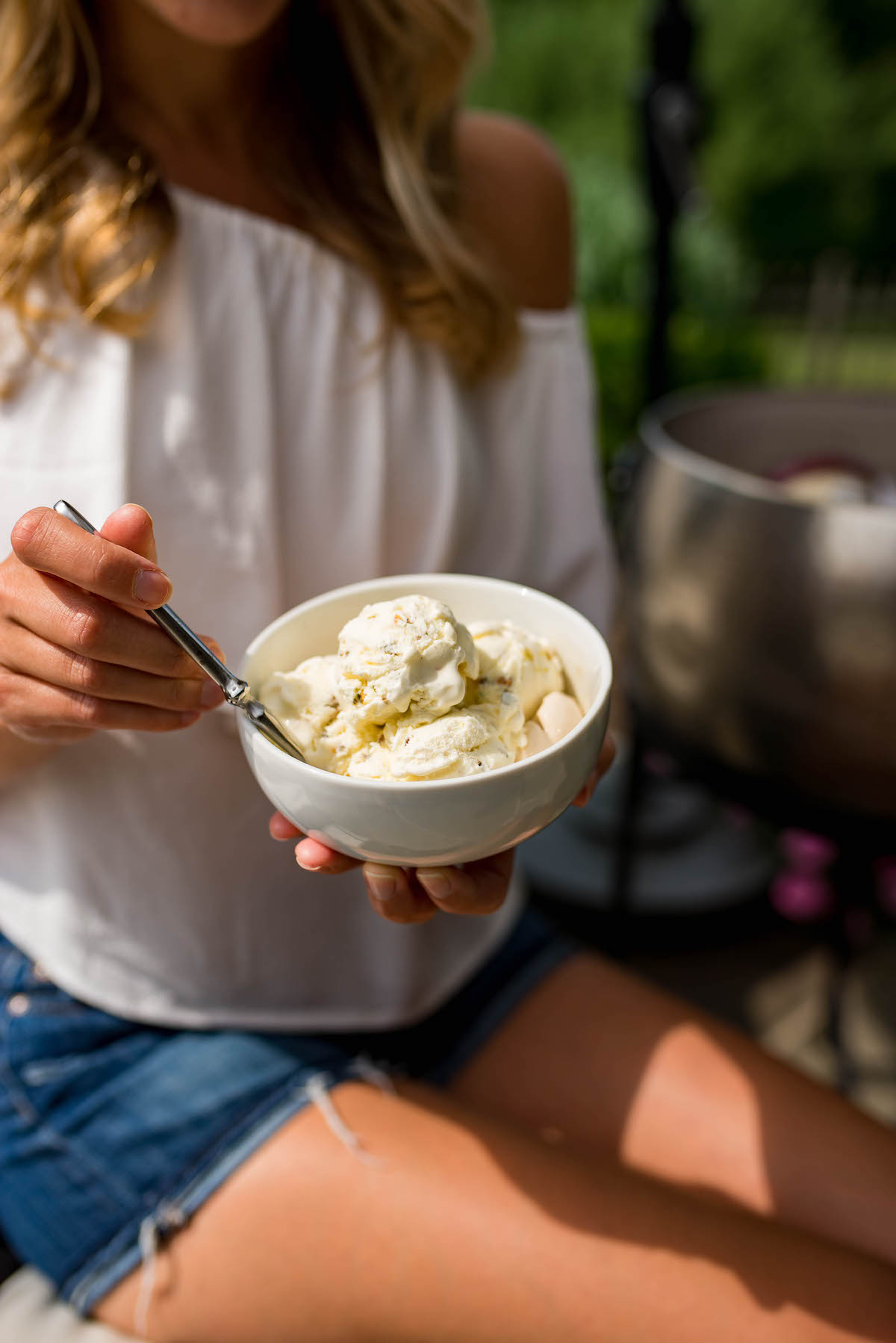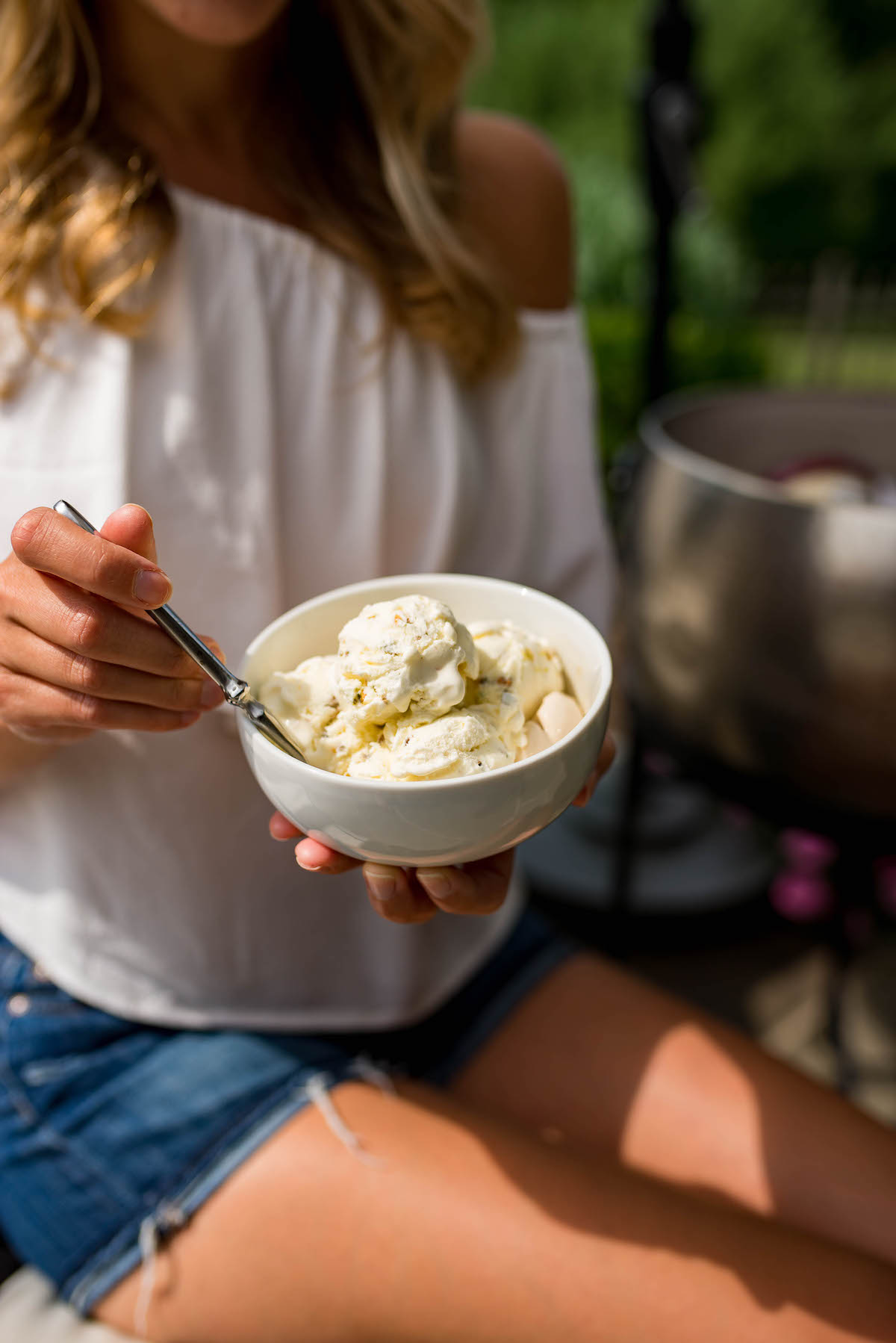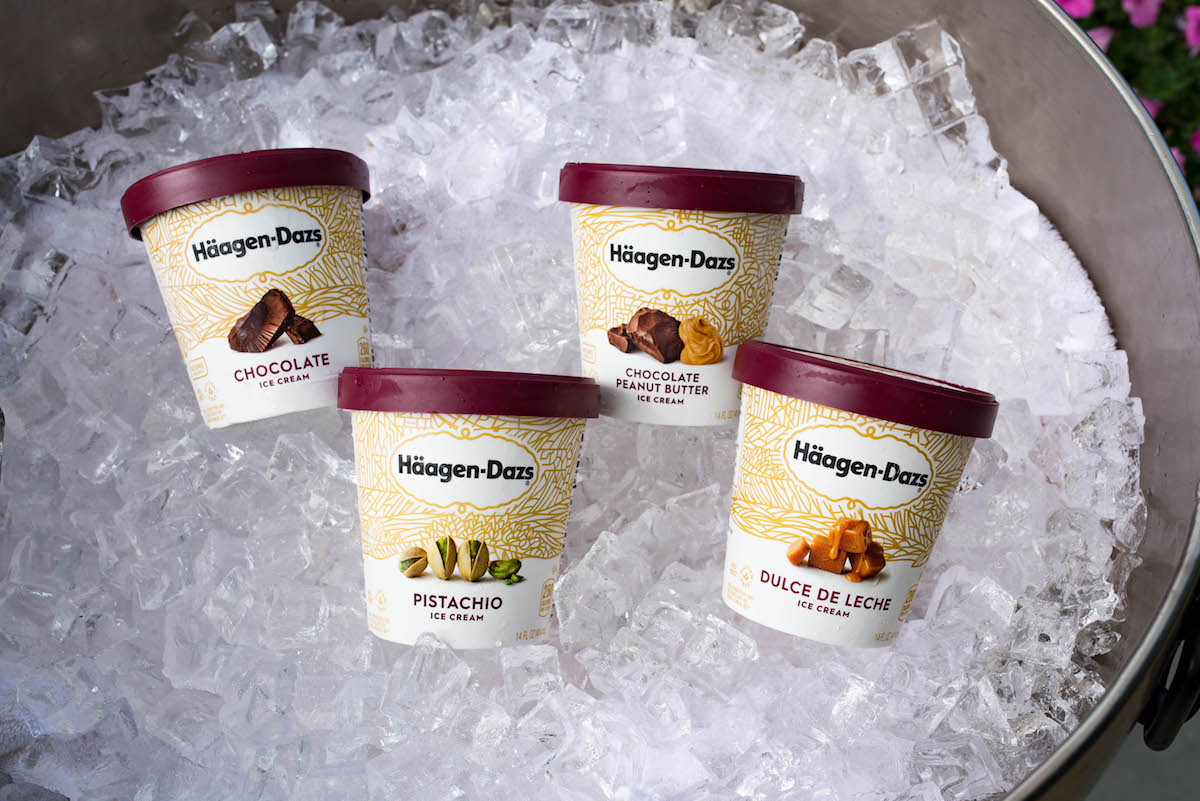 2. Sell Something You Don't Use There's no better feeling than a little extra money in your pocket. Take 30 minutes and photograph a few things from your closet or around the house that you don't use and post it for sale online. My personal favorite app for re-selling clothing is Poshmark, but I also use Ebay and Craigslist too. Whatever you earn put towards a larger reward for yourself like dinner at a new restaurant or a pair of shoes.
3. Visit Somewhere New Locally I know It's hard not to get FOMO during the summer when you see everyone posting on social media about their travels. If you don't have the money or vacation time to hop on a plane, then look no further than your own hometown or state. Nick and I have been making a point to get out with our friends more by trying new restaurants downtown (you can read all of our favorites in my NYC Guide.) Over the weekend when we were visiting my grandparents, we took a trip to a local lavender farm that was just a 25 minute drive away. I had no idea it existed until I looked up a local travel guide for the county. It goes to show that sometimes the best adventures can be found right out your backdoor!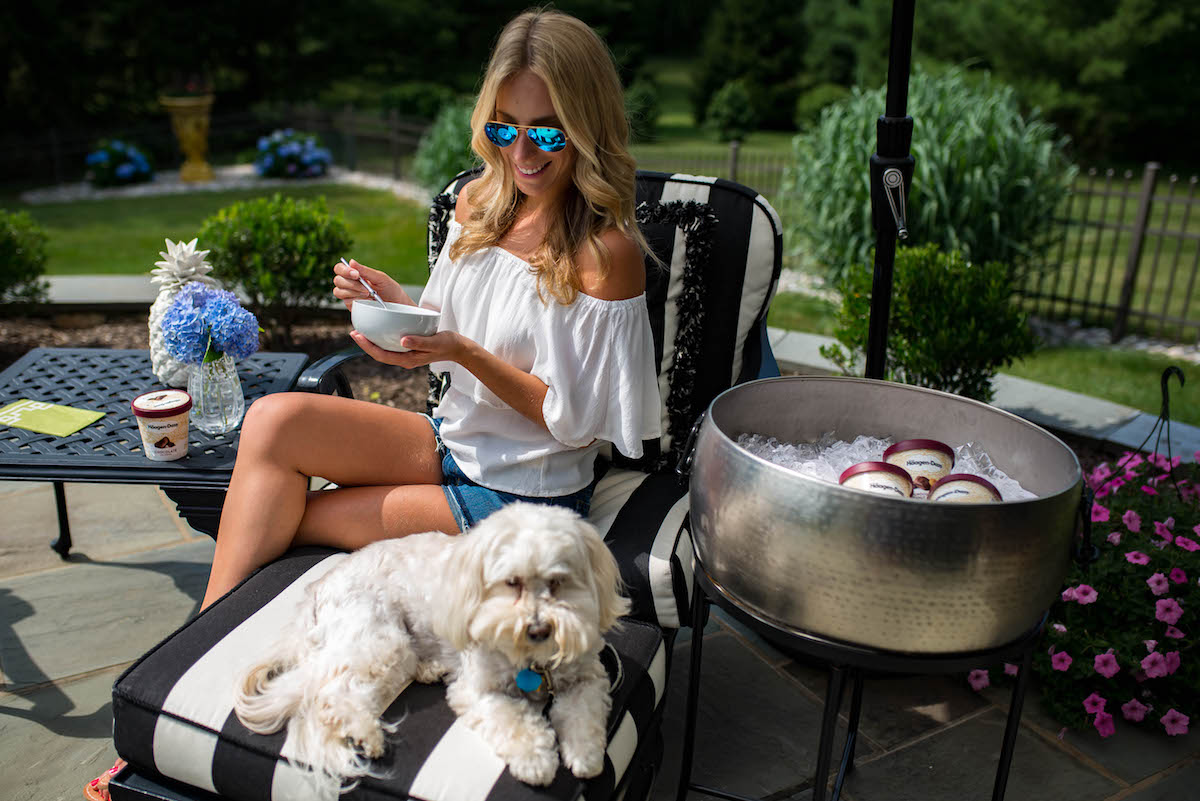 4. Spend Time Outdoors After five years of calling the big apple home, I have such an appreciation for nature and the outdoors. Fresh air, nature trails, a cool swimming pool and a freshly mowed lawn—these are all luxuries to those of us who live in a big city. Just spending the afternoon laying out in the sun is a reward for me, but I can get the same positive endorphins from something as simple as opting to walk through the park to a meeting or event. Instead of spending money on movie tickets or dinner, have a picnic outside or go kayaking or hiking. Both your body and your wallet will thank you
5. Indulge In A Little Pampering Now I'm not talking spending hundreds of dollars at a spa. You can easily unwind and treat yourself at home to something as simple as a bubble bath, face mask or pedicure and get the same effect. If you're having a rough week, just taking 30 minutes to let your stress melt away at the end of a long work day can make a big difference.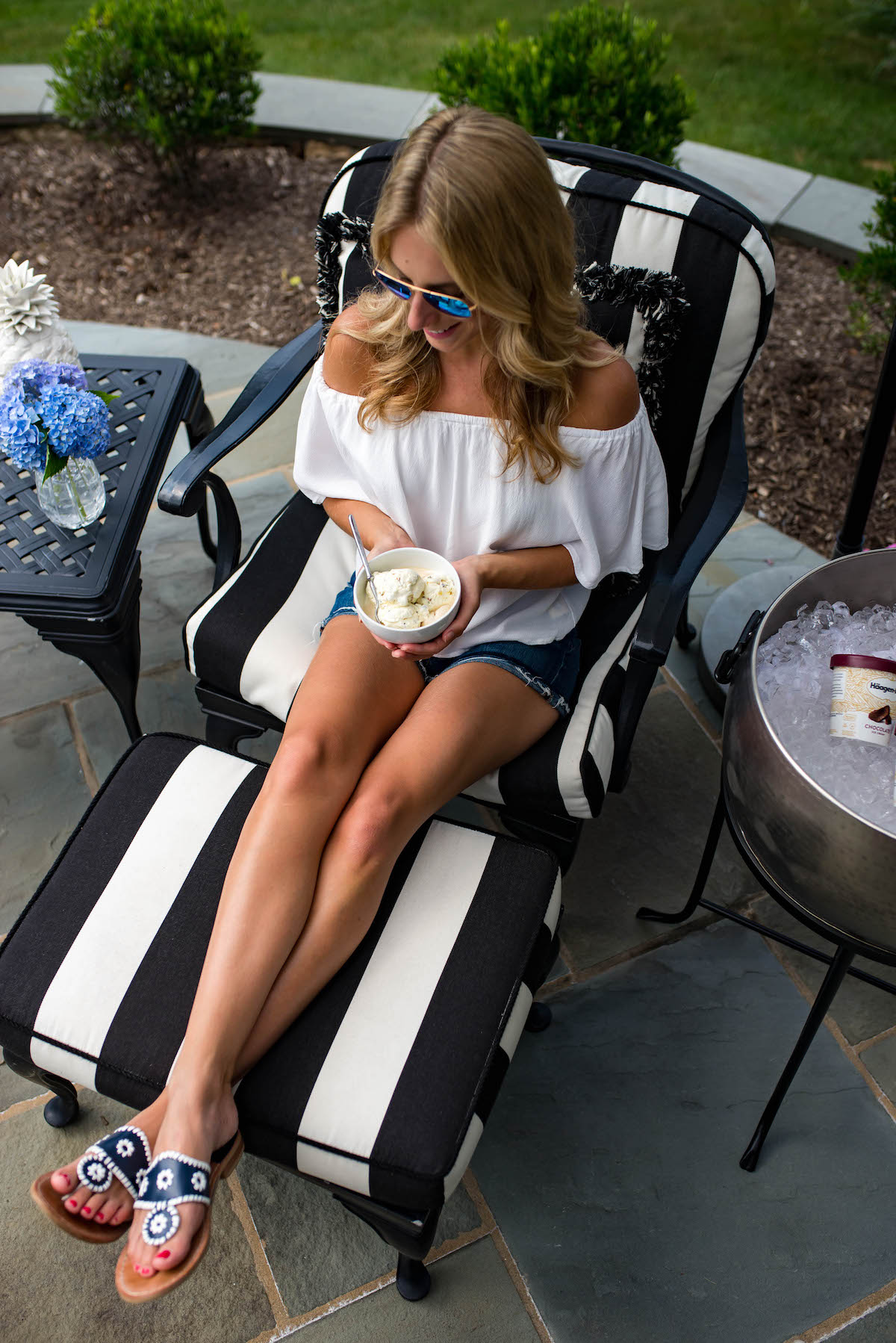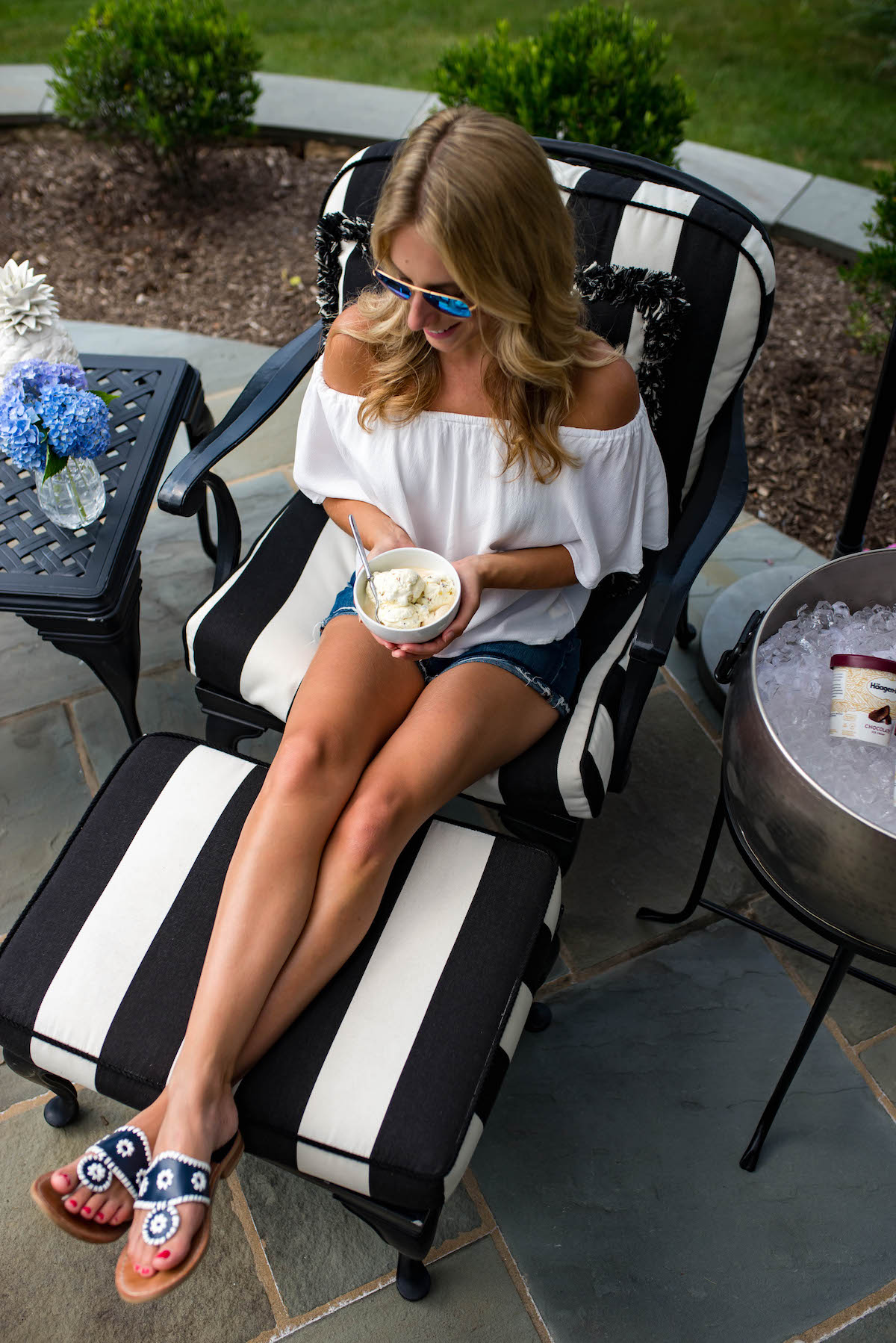 And now about that sweepstakes I mentioned! Enter down below to win some pretty sweet prizes (no pun intended) from Walgreens and Duane Reade.
Häagen-Dazs at Walgreens #HDMoment Sweepstakes
How do you reward yourself without spending a lot of money? I would love to hear your ways in the comment below!
- Katie