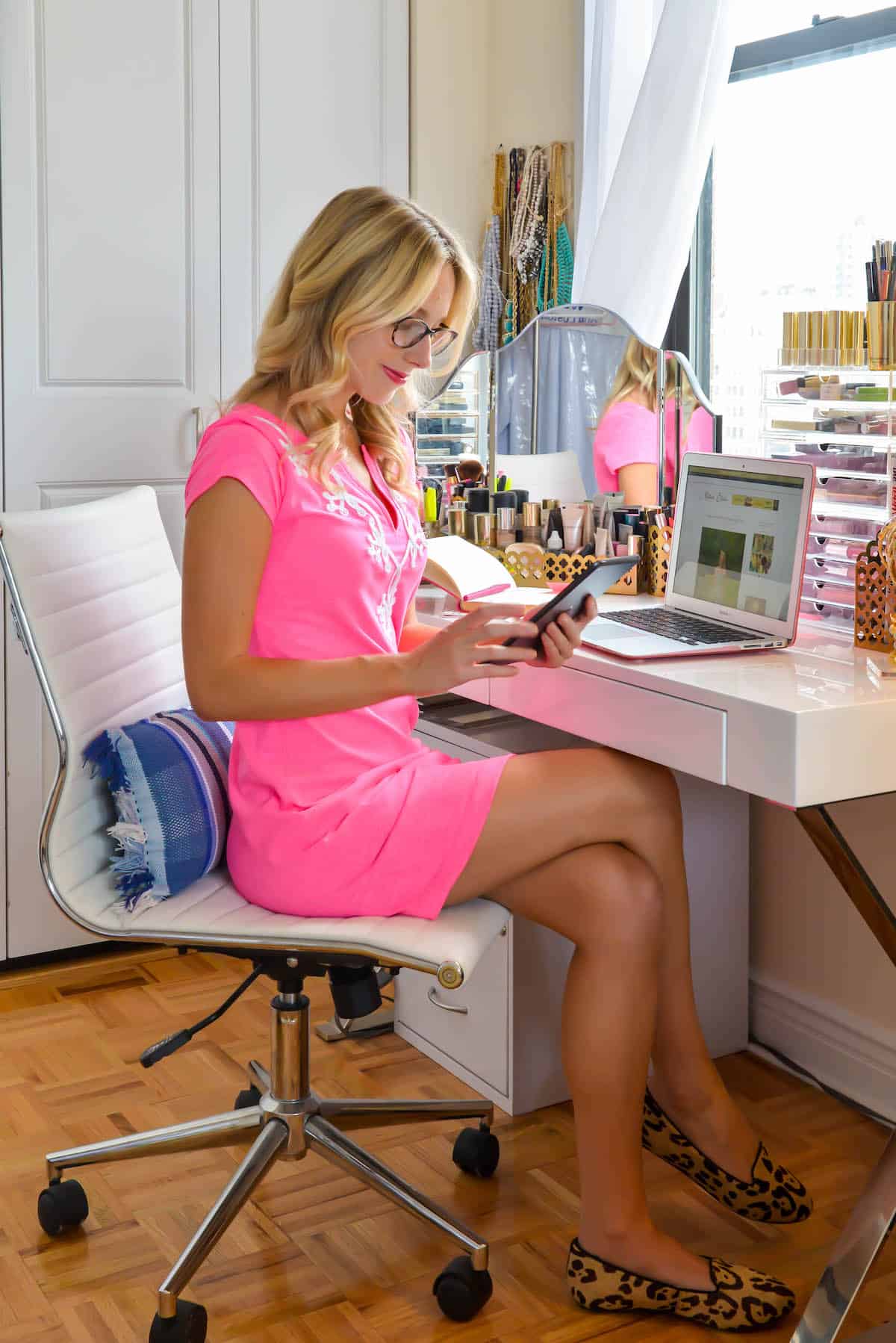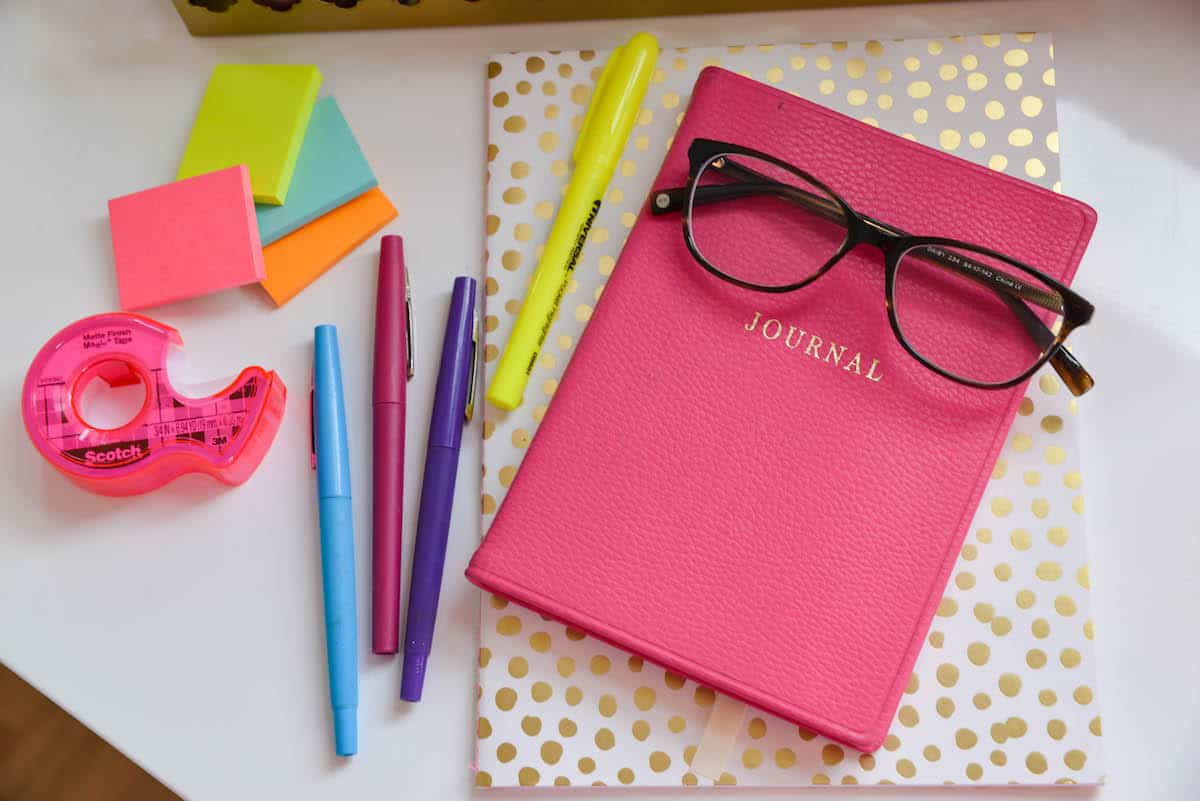 I have to admit. I'm beginning to ease myself into a fall mindset! Between the Nordstrom Anniversary Sale and all the Back to School ads I've been seeing everywhere, planning for autumn is something I've been doing daily.
Growing up I always looked forward to going school supply shopping with my mom. Let's be real. That shopping trip was one of the only bright sides to having to head back to the classroom. I always enjoyed the process of putting together my arsenal of bright-colored pens, highlighters, 3-ring binders and notebooks for the first day of school.  Ahhh the good ole' days, right?
Shop My Office Space!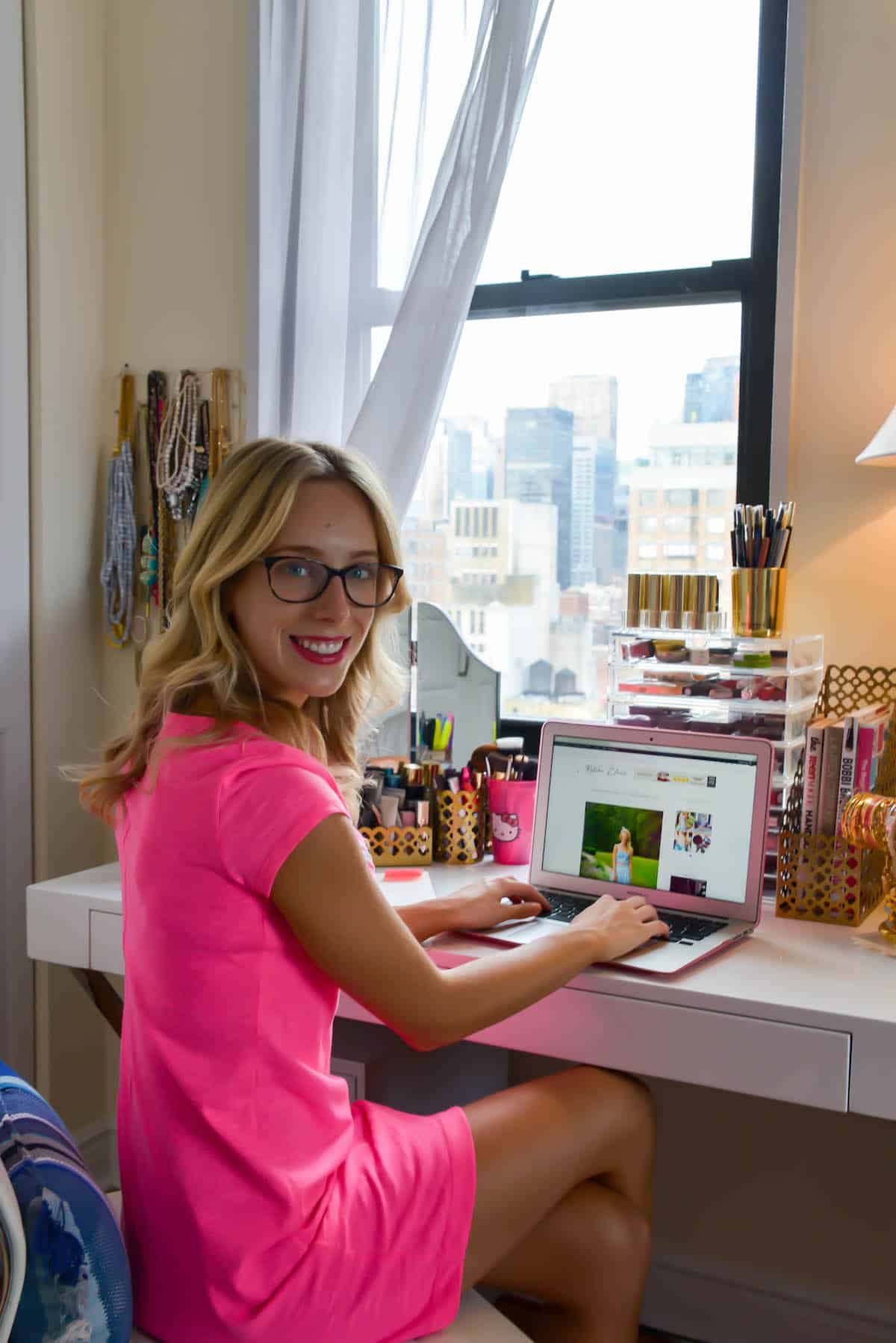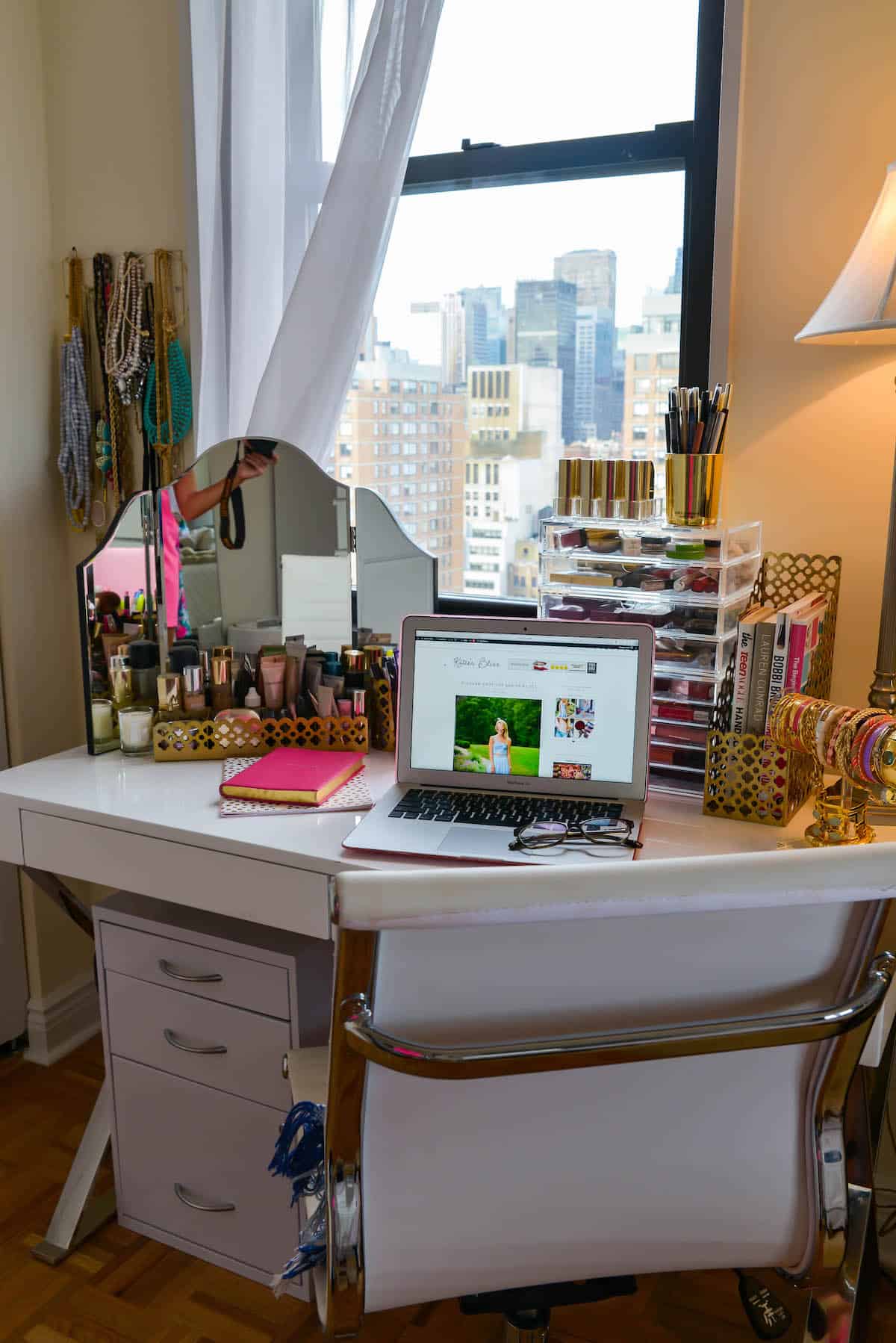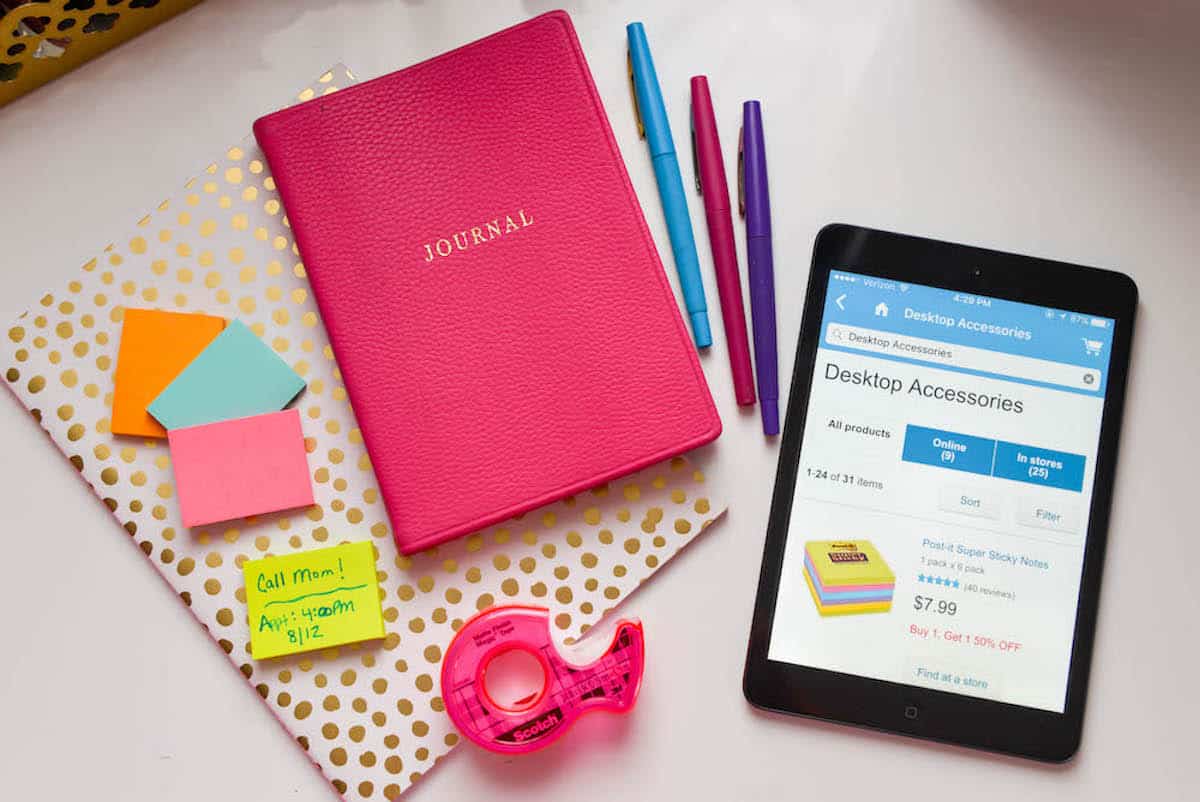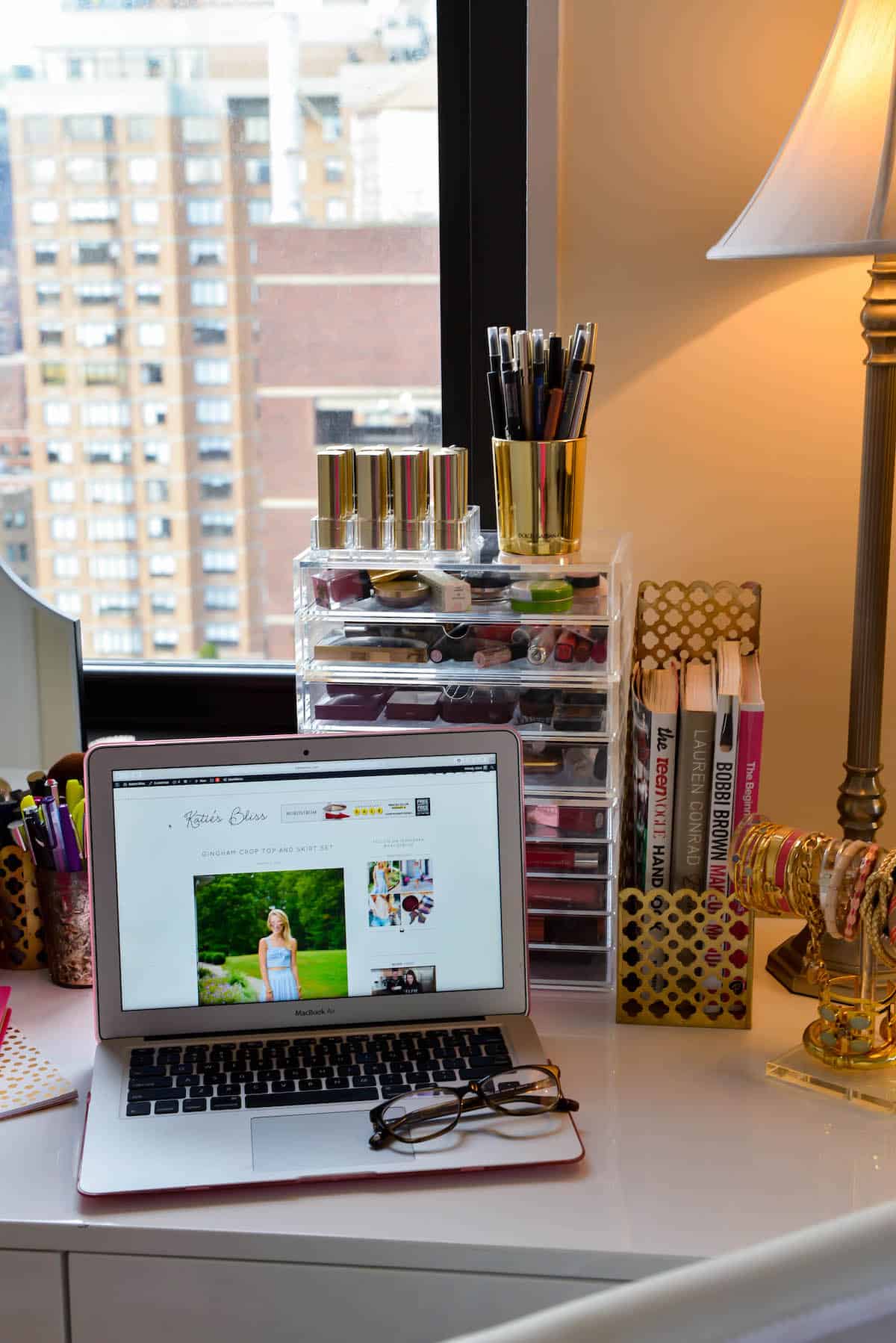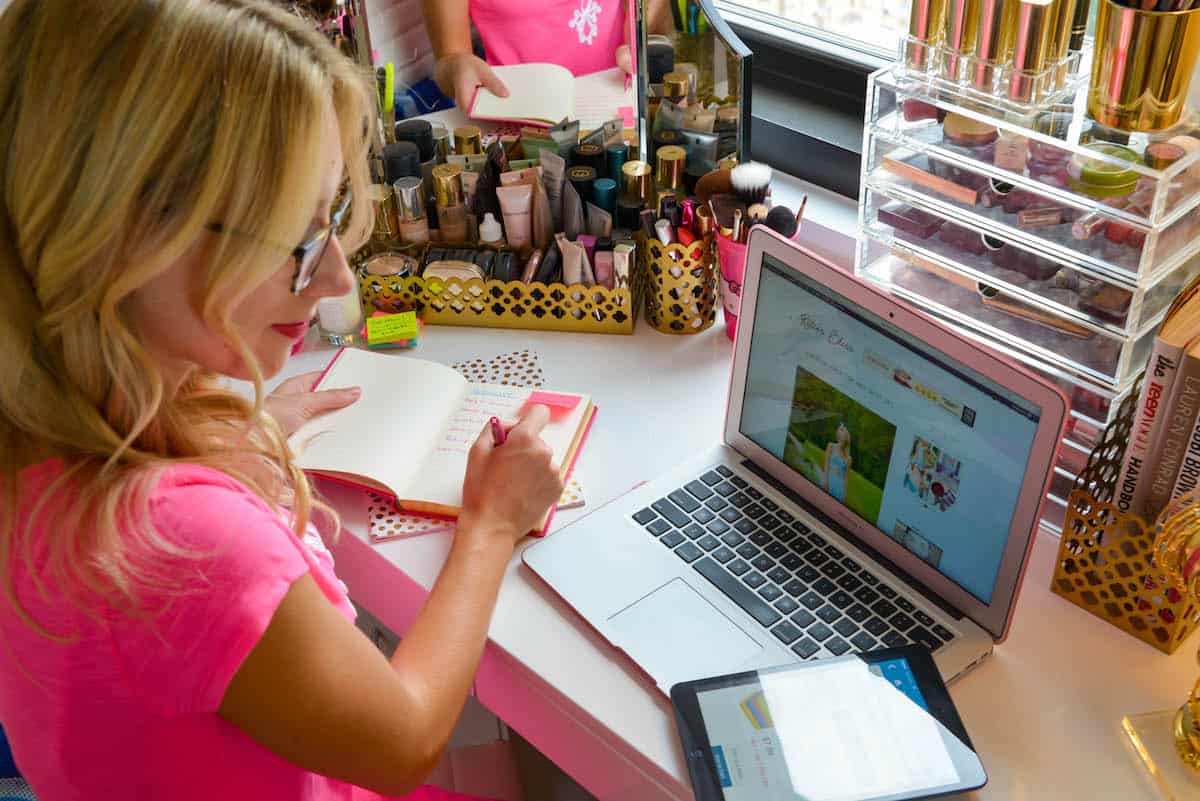 While I may not be heading back to class in September, that doesn't mean I can't indulge in a little office supply shopping. August is the best month to buy a new agenda or calendar, plus desk essentials like post-its, folders and tape. There are so many great deals and coupons and there is always a much bigger selection of cute supplies 😛 Some of the best ones I actually found using the Walgreens mobile app!
Over the past few months I've made some small changes to my home office space that have helped get organized and stay stress-free whenever I am working in my apartment. If you're not feeling the fall excitement like me, here is some advice for getting (and staying!) motivated this fall!
Shop My Office Space!


5 TIPS TO GET ORGANIZED FOR FALL
Clean & De-Clutter Your Office. Whether your primary office space is at home or at a day-job, nothing beats the feeling of walking into a fresh space. Take the time to go through your belongings and discard items you don't need or that are no longer relevant like old paperwork and receipts. Wipe down your desktop and de-clutter your drawers and filing cabinet. I always feel happier and motivated when I'm working in an organized environment!
Add Some Fun Personalized Items To Your Space. You guys saw last month how much fun I had framing photos from our recent trips. I'm doing the same with my office area too! I'm very a visual person and realized one of the best ways to plan my blog content is by writing when and what I am going to post in a monthly calendar. Ordering my last round of photos was such a breeze, that I couldn't resist making a personalized calendar at Walgreens. After designing my calendar on the app, I dropped by the store and picked it up same day! No hassle with coupon clipping or looking for my Balance Rewards™ card. Just used the mobile pay feature and was on my way! Now my desk is filled with inspirational photos from our Nantucket trip 😛
Purchase Some "School" Supplies. Live a little and treat yourself to some grown up school supplies! It's more fun to work when you're using a brand new notebook or breaking open a pack of new pens!
Organize Paperwork In A Filing Cabinet. So this has been life-changing for me. Over the past two years Katie's Bliss has become a real business and with that has come lots of paperwork in the form of contracts, invoices, receipts, W-9s, and the list goes on. I purchased a small filing cabinet and have since made a specific folder for everything blog-related and also personal too! Everyone should have a designated folder or binder where you keep documents related to your health, home or apartment, car and pets.
Refresh Desk Décor. I'm such a sucker for cute desk and vanity accessories. Whether it's pens or lip liner, I love organizing items in cute little cups or having products displayed on a tray. Think about what you could add or replace on your desk. Something like a new lamp, acrylic drawers or a bulletin board for displaying pictures and inspiring quotes can totally refresh a desk and give it a new feel.
How are you getting ready for "back to school" season? How do you stay organized at work?
Have You Seen These Posts?
All About My Desk, Vanity & Makeup Storage
Update On Our Living Room Decor + New Framed Photos
Thank you to Walgreens for partnering on this post! #MyWalgreensApp
- Katie