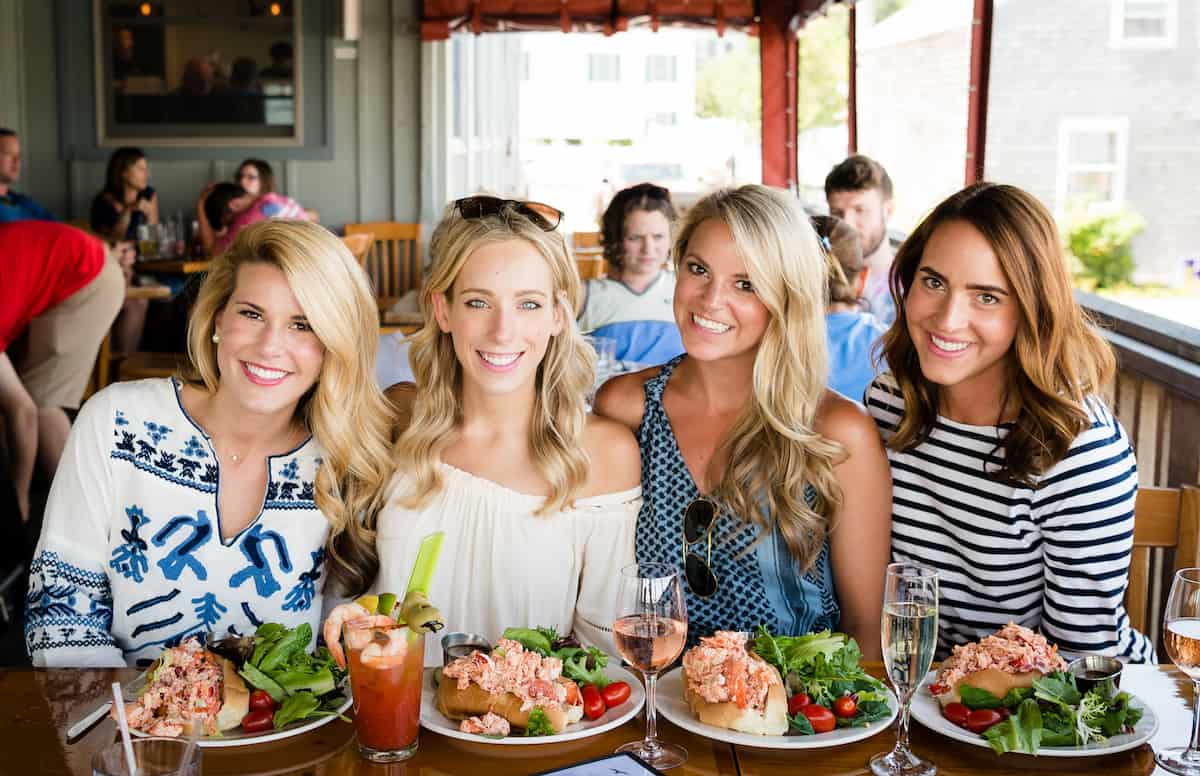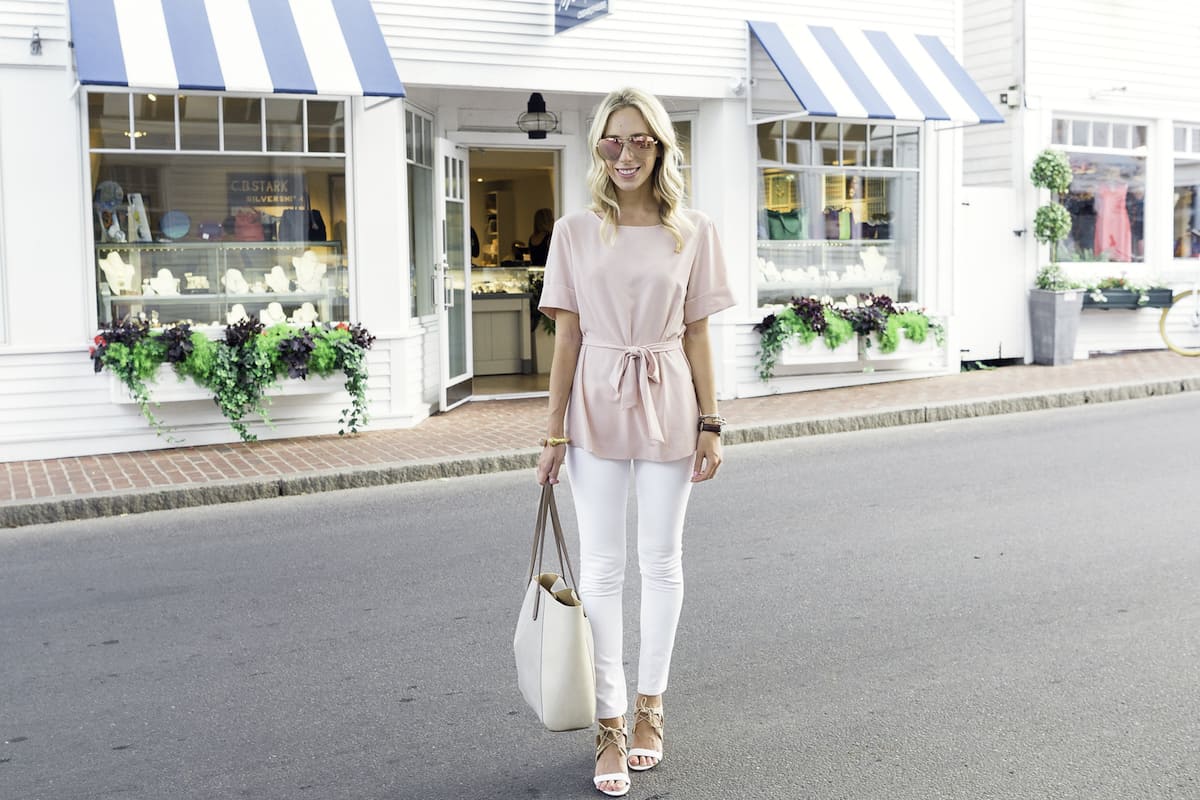 Guys, I'm so sad. This is my final post from Martha's Vineyard! As I mentioned in my last guide, we spent the majority of our time in two towns: Oak Bluffs and Edgartown. Our awesome hotel was in Oak Bluffs (have you seen my review?) but I would say most of our daytime activities took us to Edgartown. This adorable and preppy town reminded me SO MUCH of Nantucket. Between the mansions adorned in white shingles, perfectly landscaped lawns with overflowing window boxes, tiny streets lined with boutiques and art galleries — I couldn't get enough!
 If you're heading to Martha's Vineyard, click through the jump to read the 5 things you can't miss in Edgartown!
Shop My Outfits!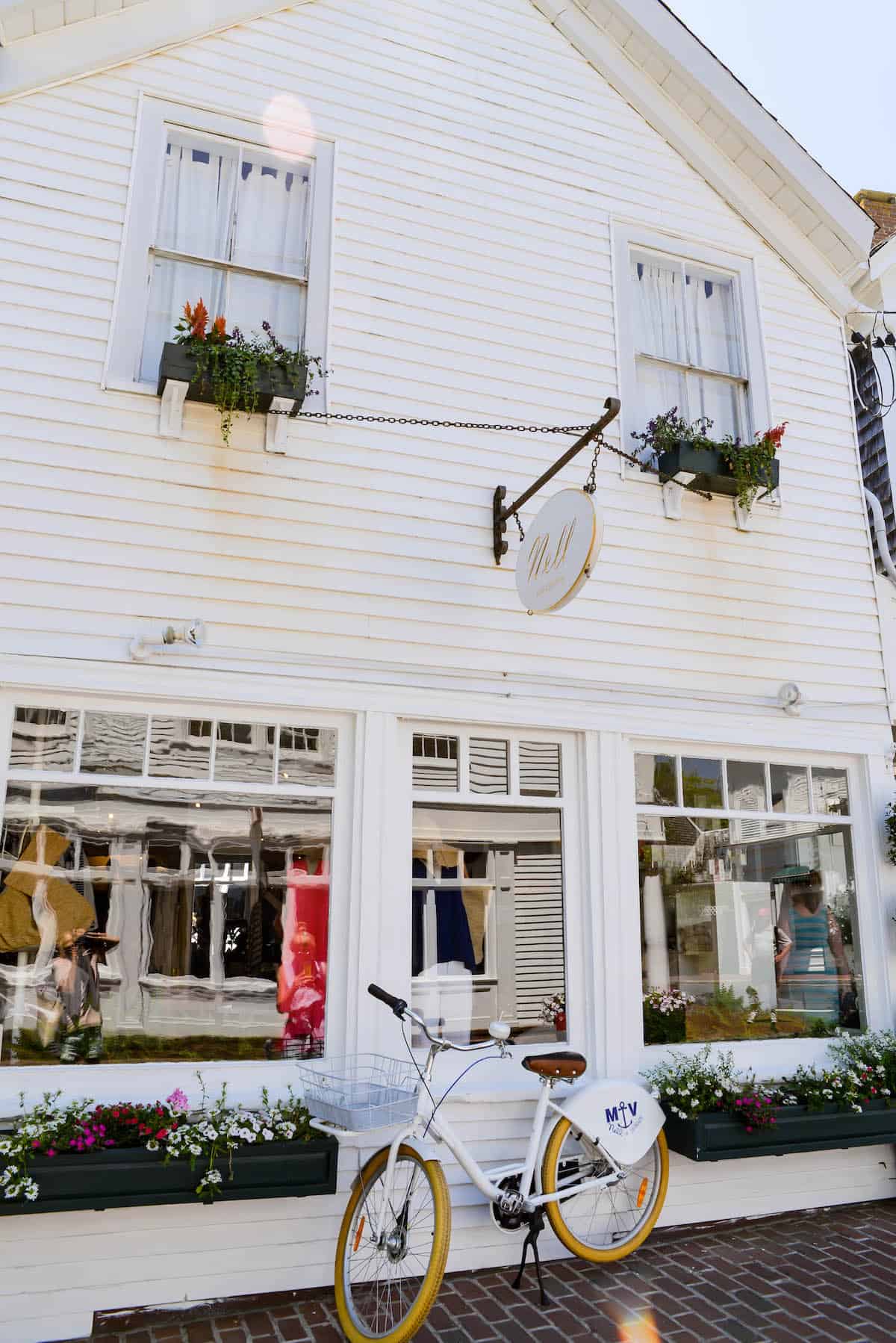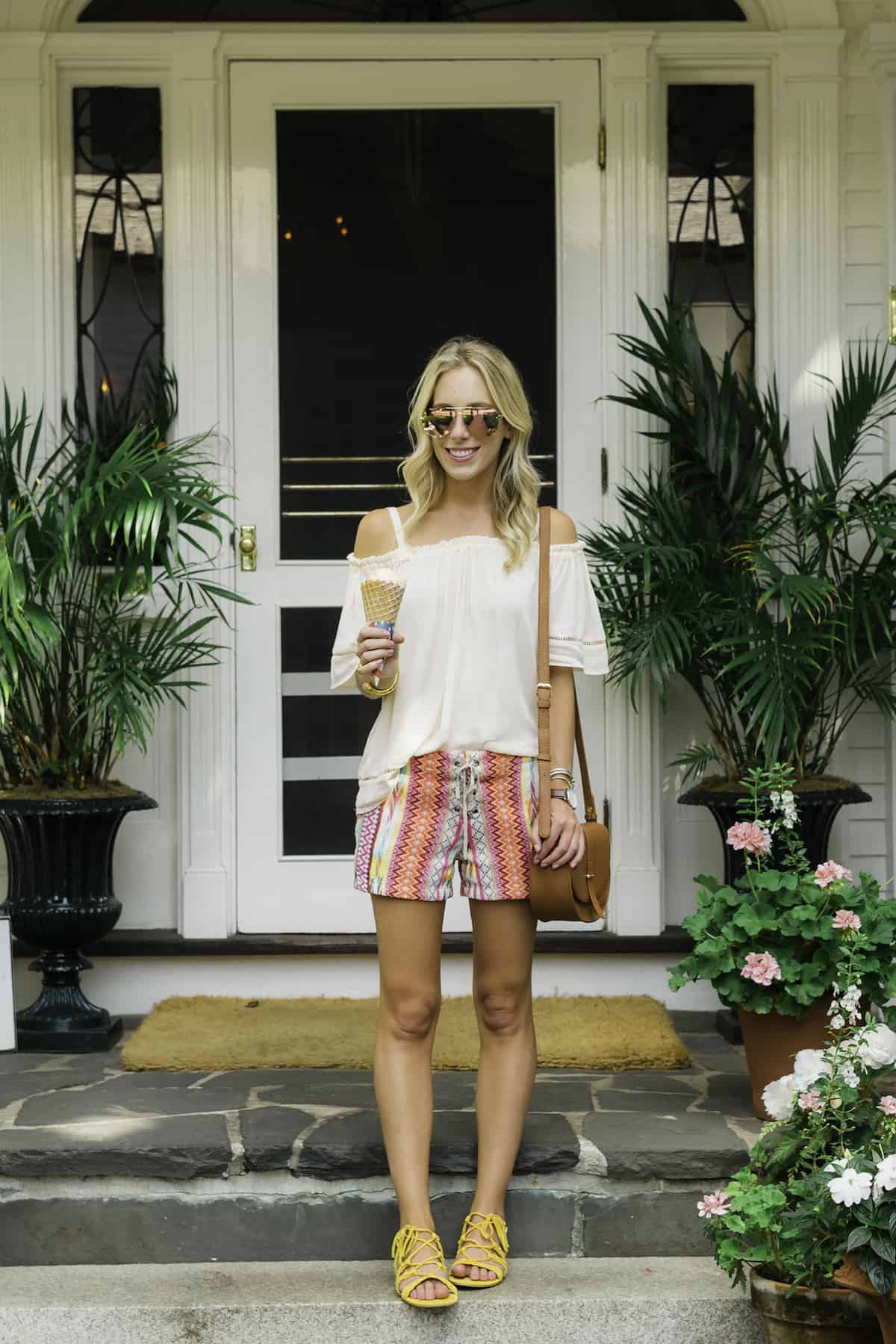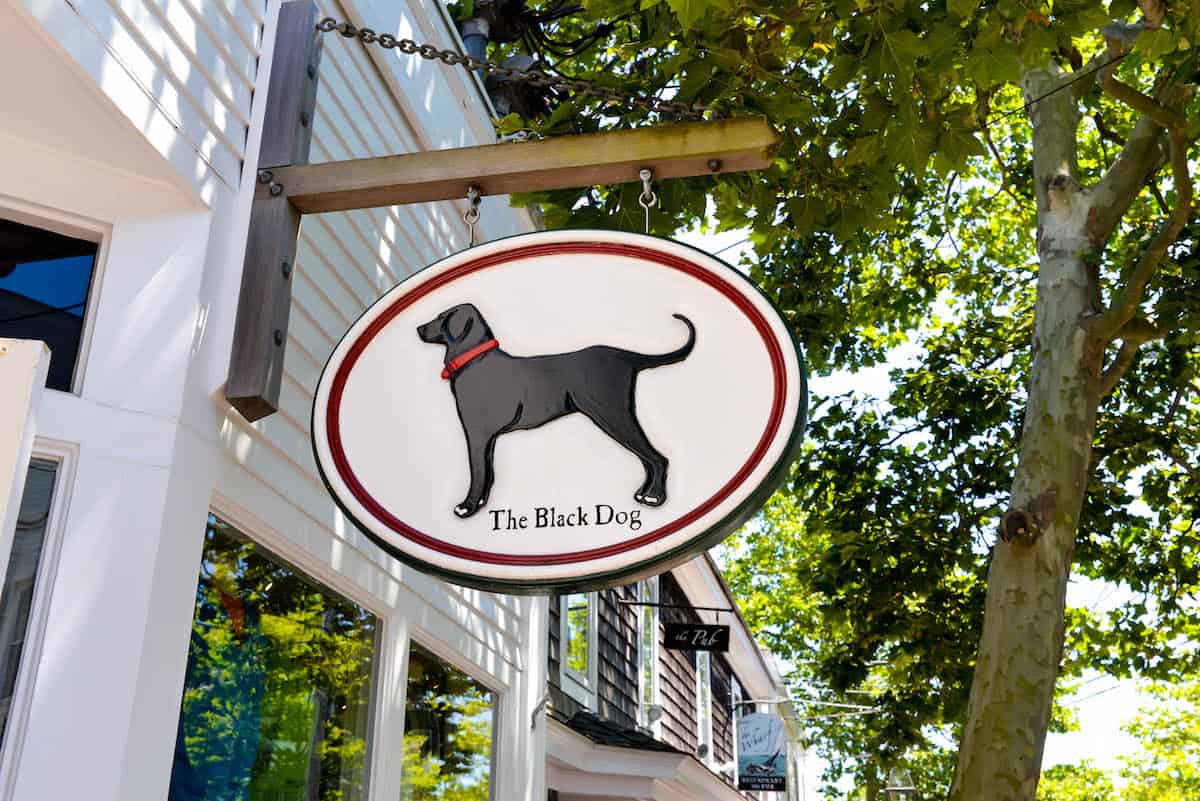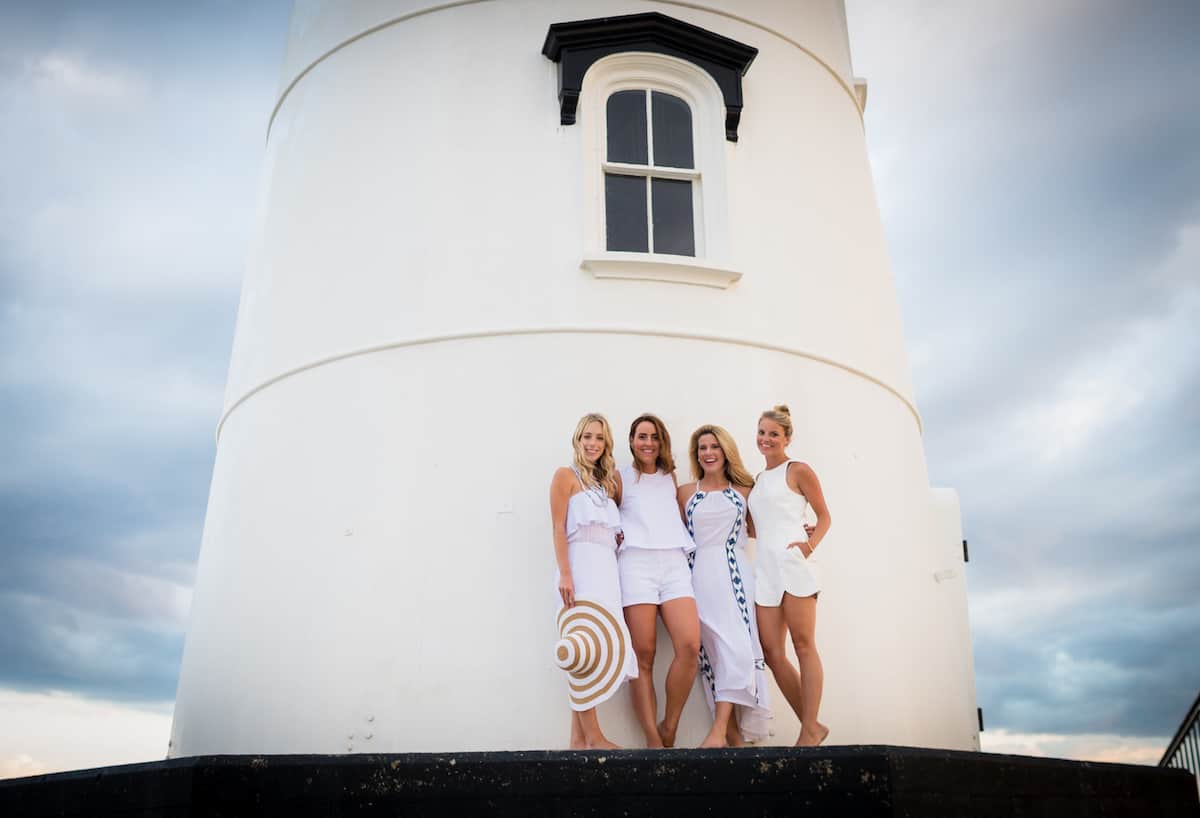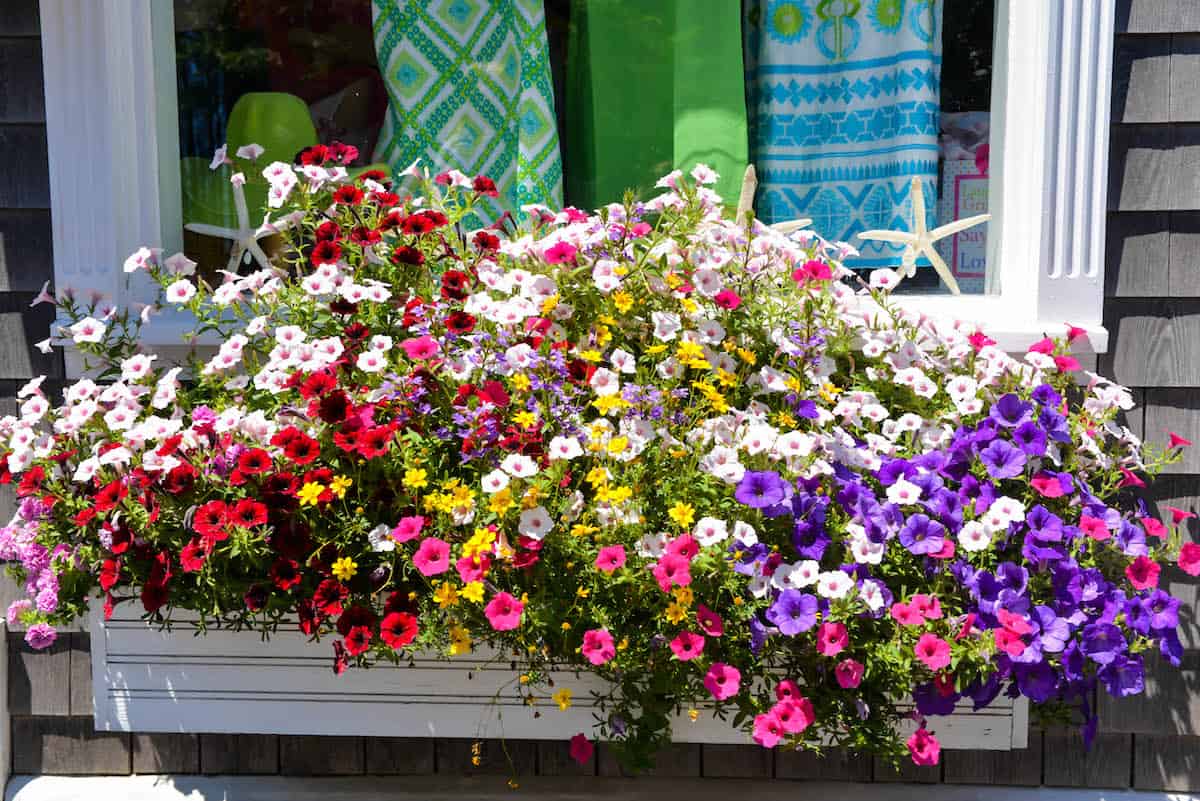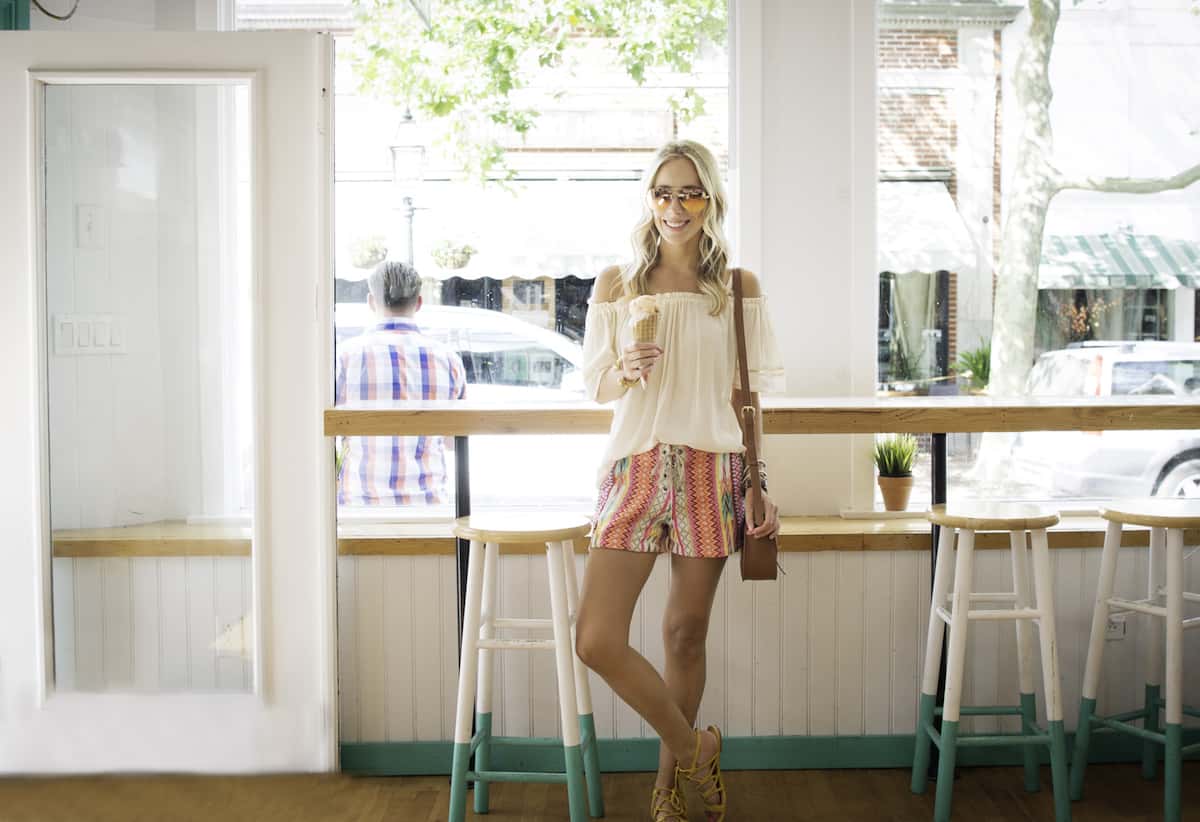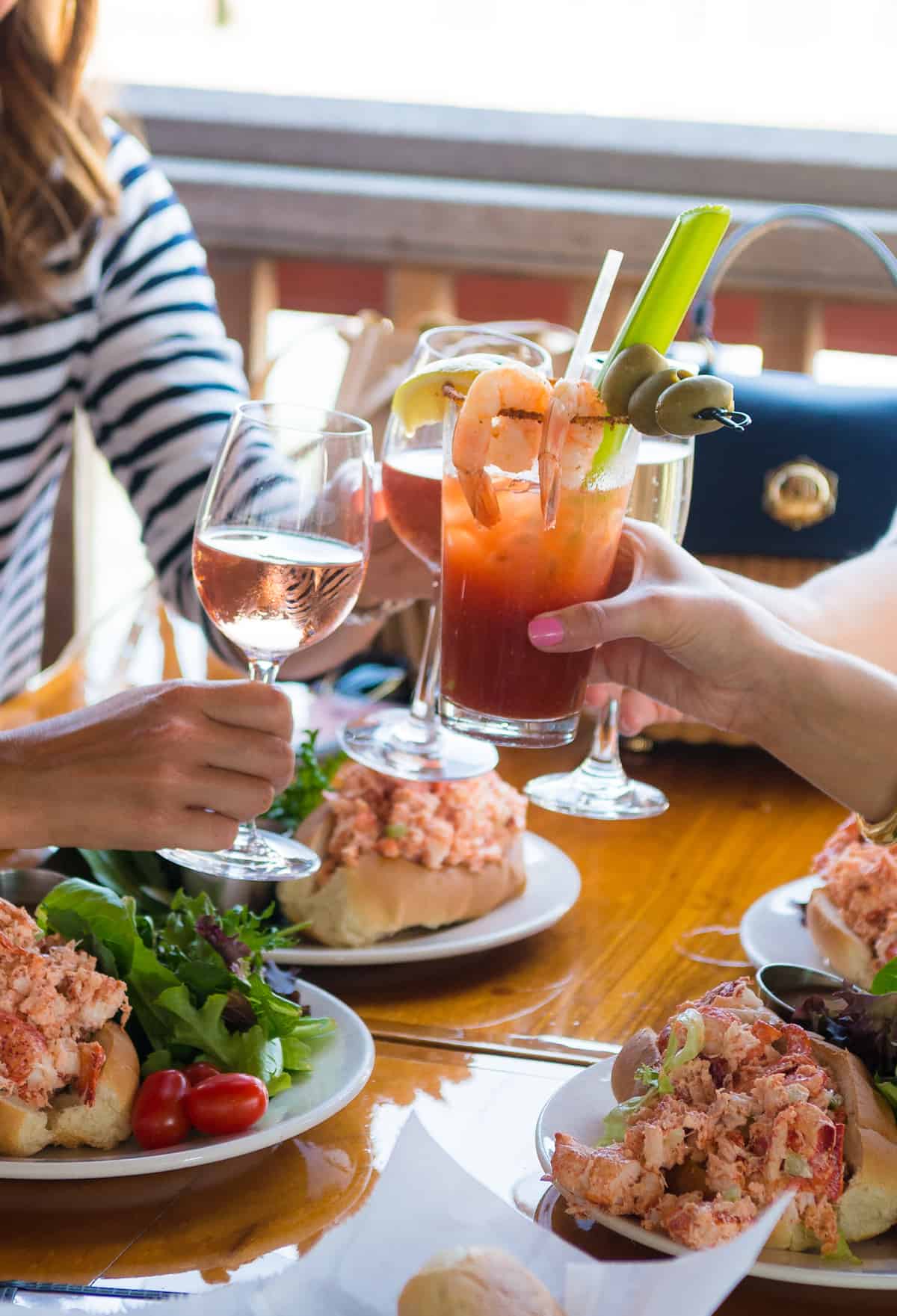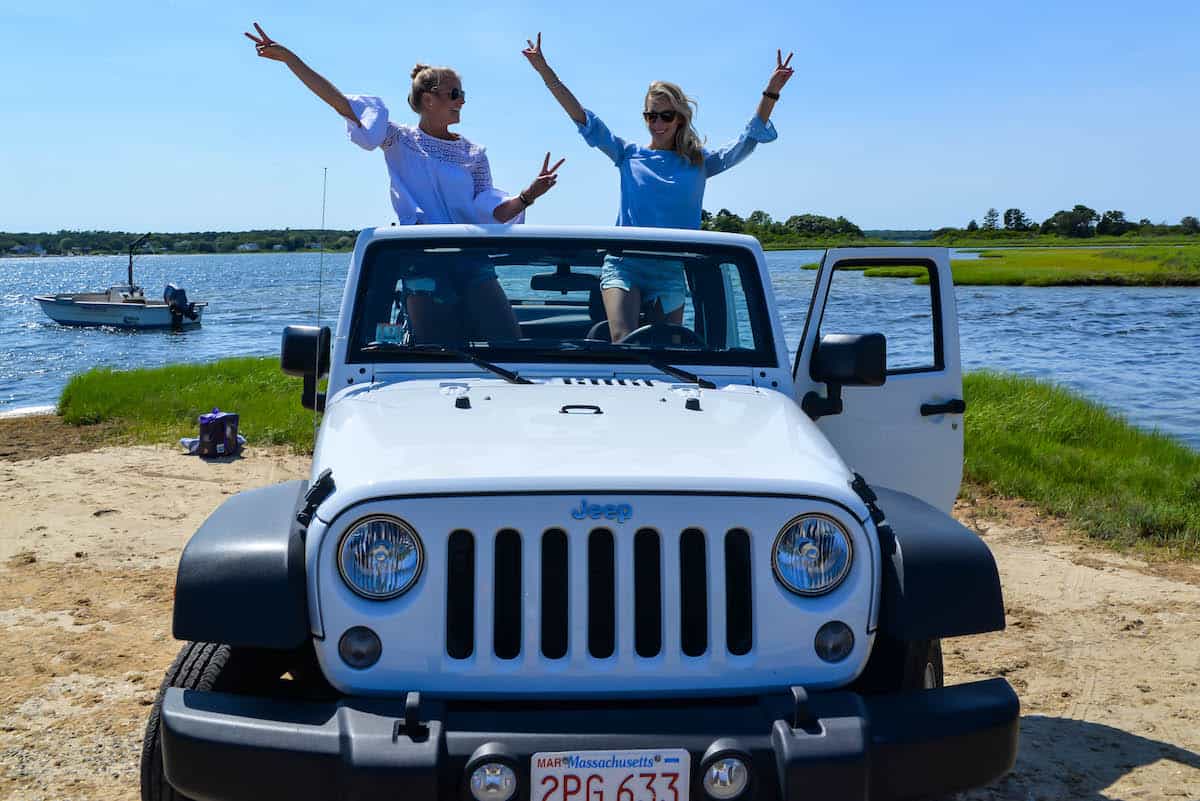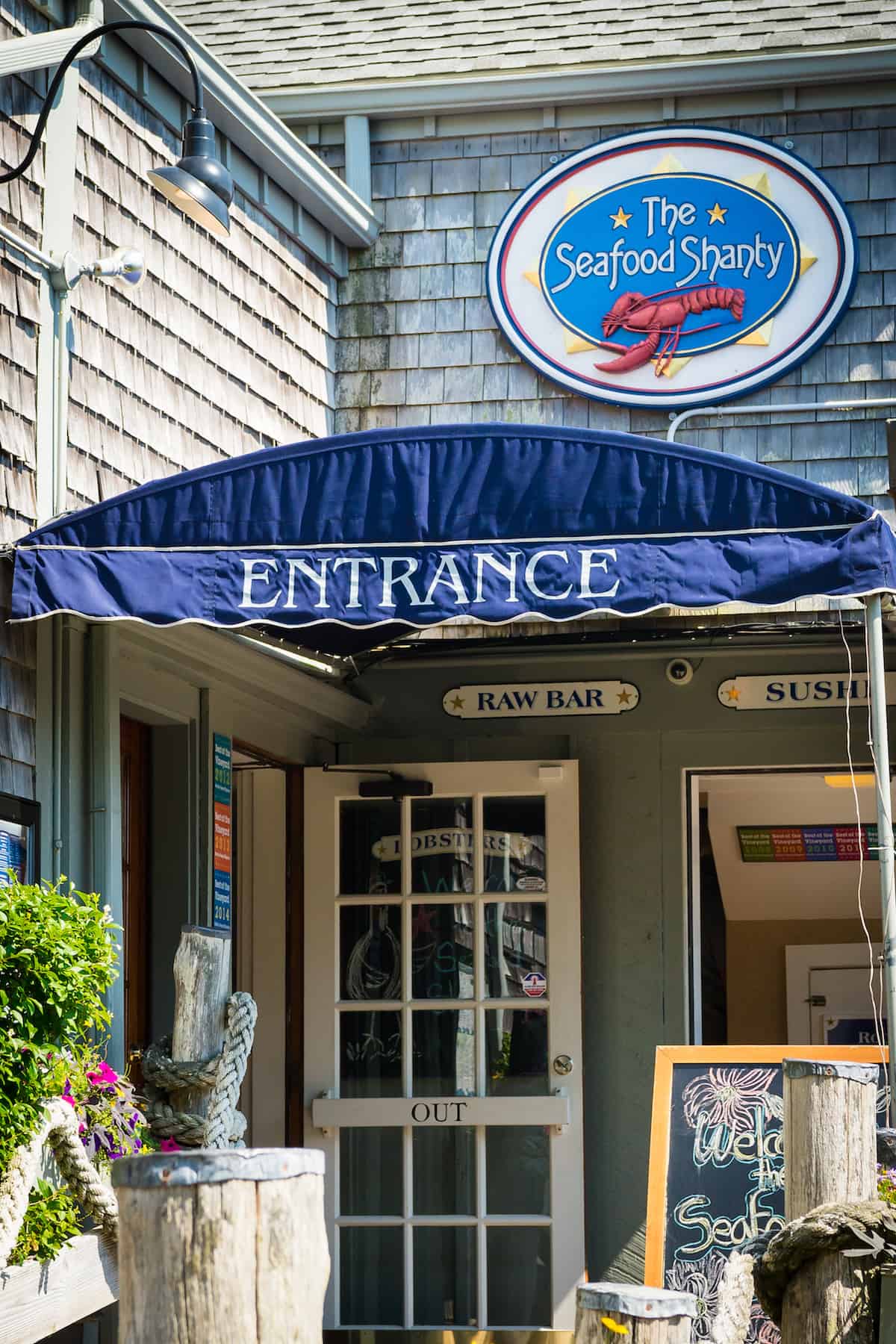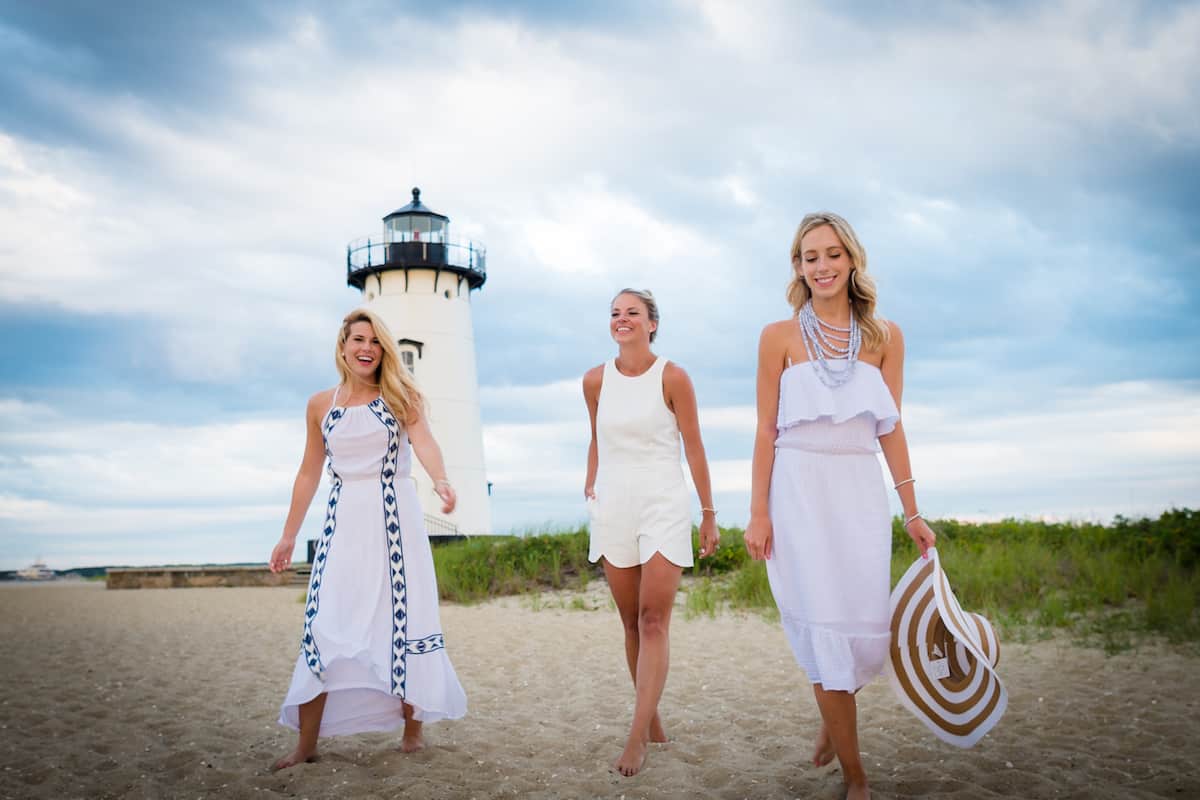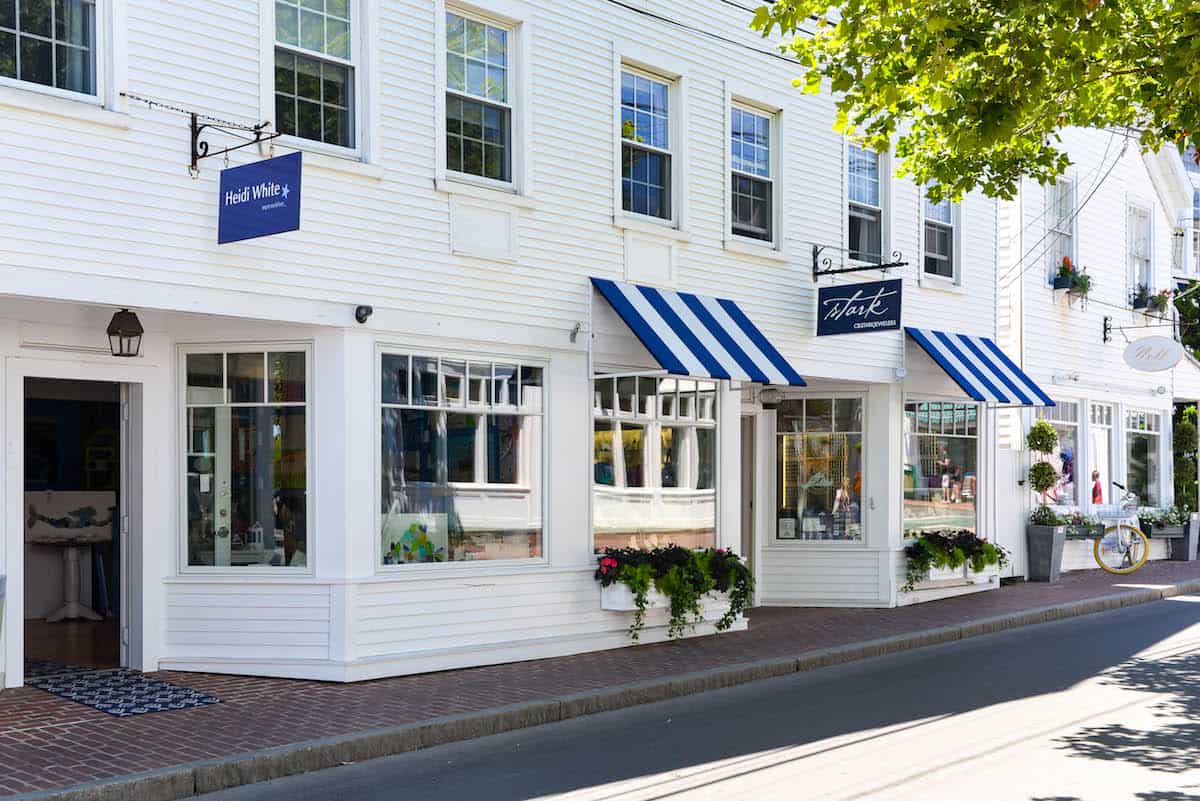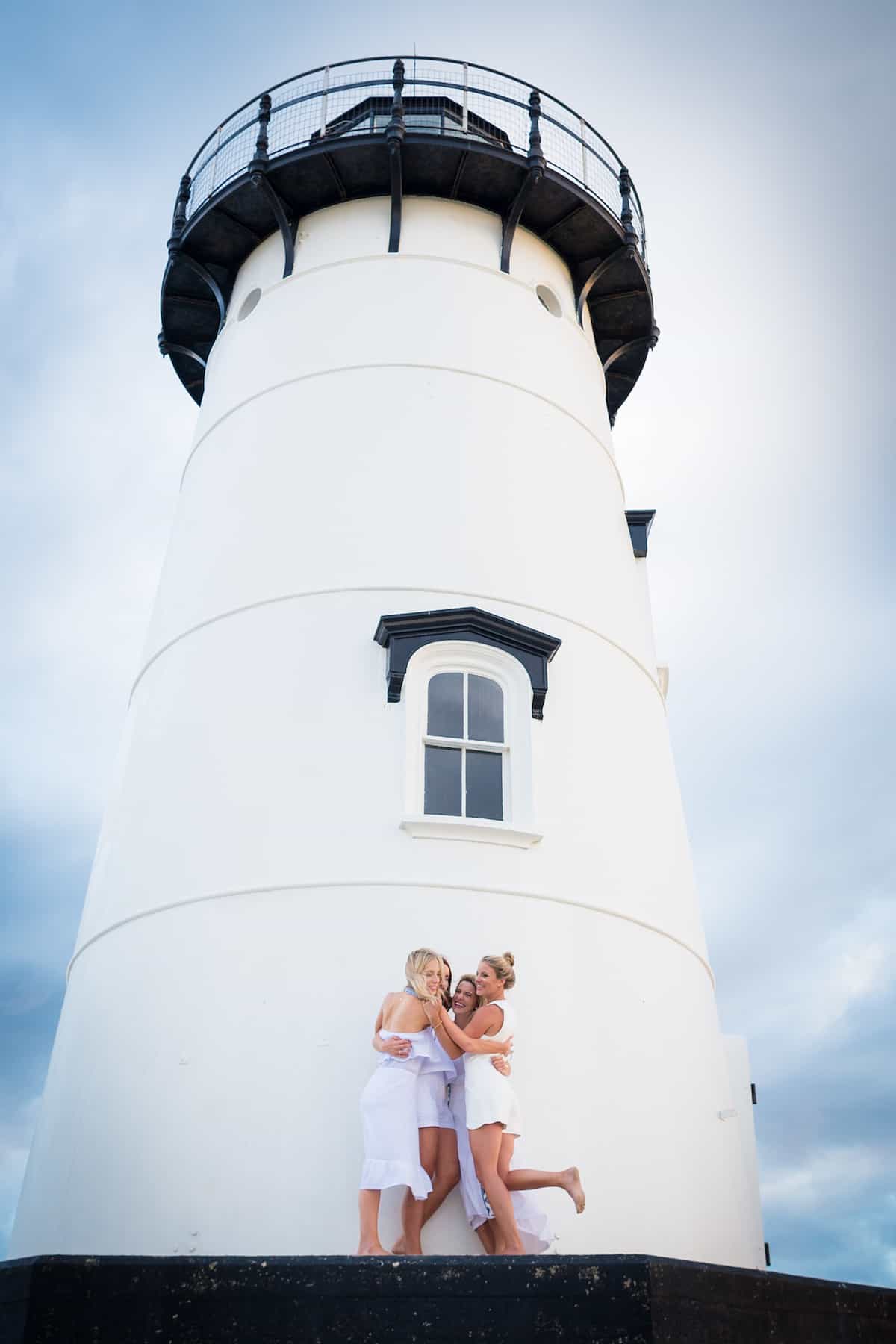 Photos by Mila Lowe
I Was Wearing…
Outfit 1: Pink Belted Top | White Jeans | Tote Bag (just $48!) | Rose Gold Sunglasses | Sandals
Outfit 2: Embroidered Shorts | Peasant Top (under $50!) | Saddlebag | Rose Gold Sunglasses | Yellow Sandals
Outfit 3: White Dress | Similar Floppy Hat | Statement Necklace
Shop My Outfits!

If you visit Edgartown here are the things you can't miss!
EDGARTOWN LIGHTHOUSE
Checking out the Edgartown Lighthouse should be at the top of your list! It's the perfect spot for a group photo-opp (of course we had to wear all white) and it's a peaceful place to sit on the beach and  watch the boats head out to sea.
EXPLORE DOWNTOWN & SIGHTSEE THE HOMES
Please tell me I'm not the only one who likes to just "look" at houses… I swear I could've just spent the entire day walking around the streets of Edgartown checking out all the regal houses and adorable little storefronts. I got so much future home and decor inspo on this trip!
SHOP TILL YA DROP
There is a lot of great shopping in Edgartown! We hit up In The Pink, Vineyard Vines, Island Company, The Black Dog and J. McLaughlin.
EAT AT AN AMAZING RESTAURANT
The foodie scene is awesome here. Head to Seafood Shanty for the biggest lobster rolls EVER, Alchemy for a delicious upscale dinner and finish with an ice cream cone from Vineyard Scoops. We also loved grabbing coffee at Behind The Bookstore!
RENT BIKES OR A JEEP
I'm so glad we made the decision to rent a jeep from Sun n' Fun rentals! The 15-minute drive between Oak Bluffs and Edgartown takes you on a scenic road right along the water. We had the best time driving all around Edgartown with the top open!
And that's a wrap! Make sure you check out the rest of my posts from Martha's Vineyard and if you're looking for more recommendations, head on over to The Glitter Guide to read Carly's Girls' Getaway Guide to the island!
Have You Seen These Posts?
So Many Reasons To Love This Martha's Vineyard Hotel
The Martha's Vineyard Gingerbread Cottages
5 Things To Do In Oak Bluffs, Martha's Vineyard
5 Things To Do In Nantucket
Full Review Of Our Downtown Nantucket Hotel
[thefeedproducts style='four']
- Katie