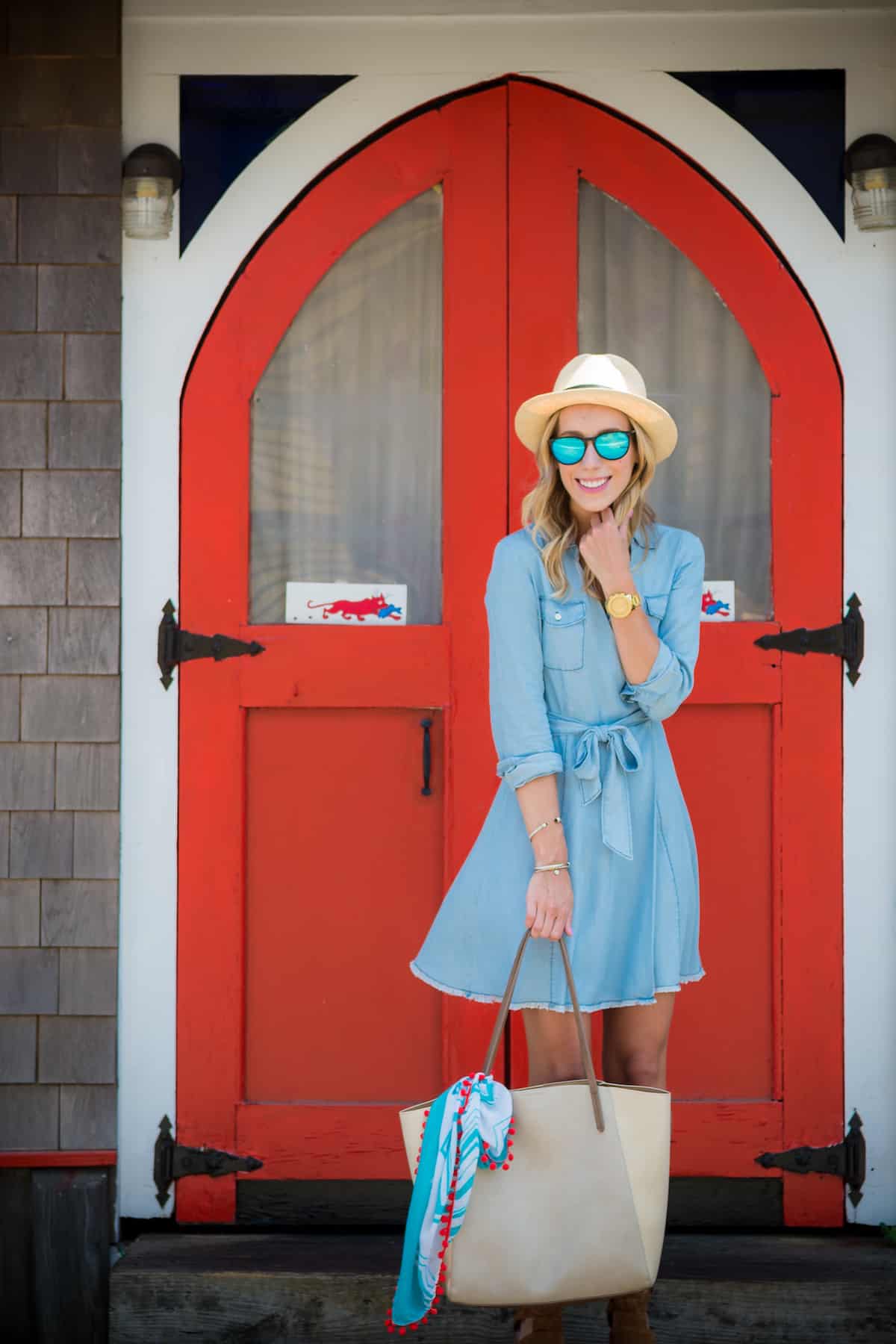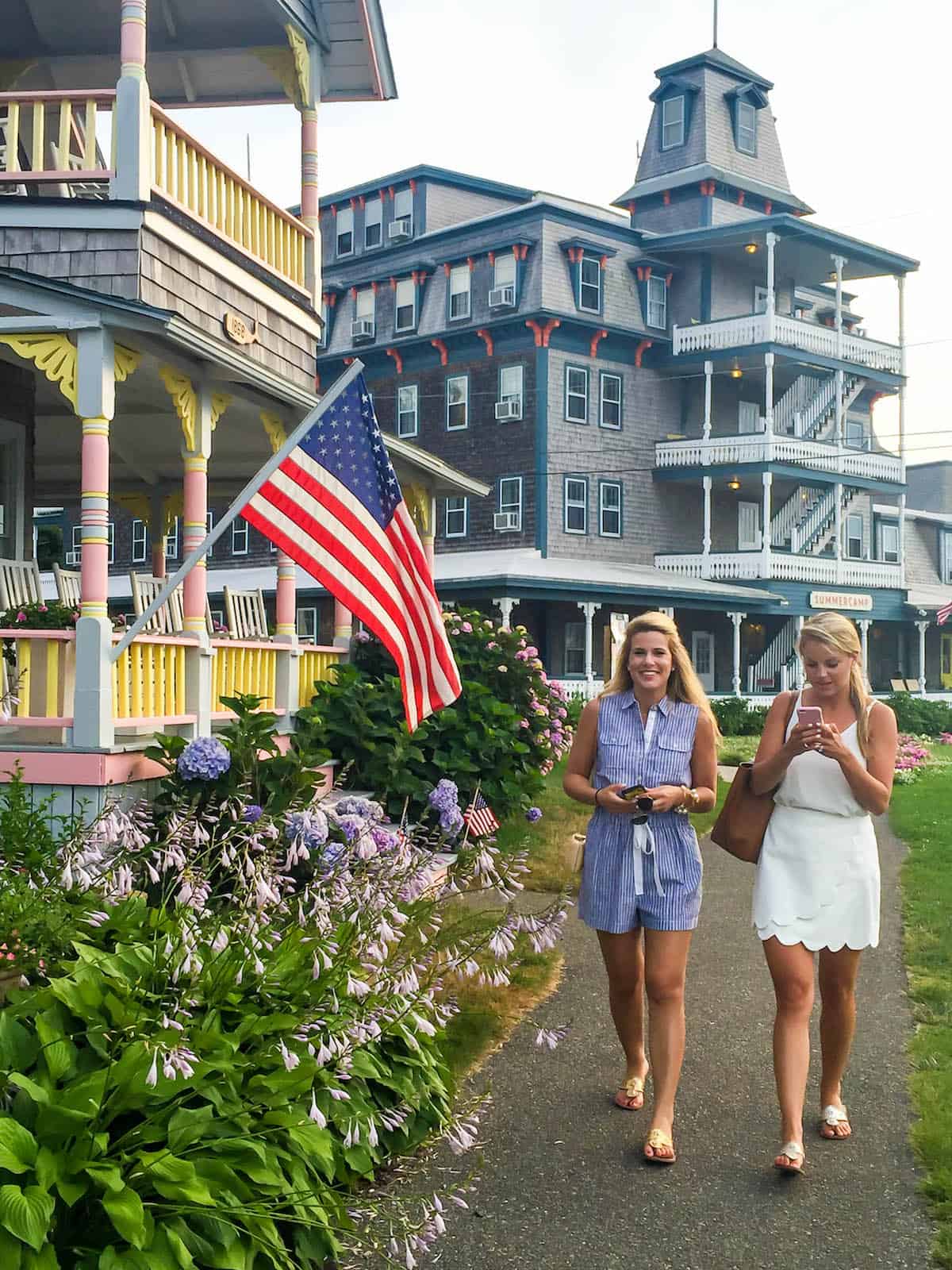 I'm so glad we stayed in Oak Bluffs during our time in Martha's Vineyard. It's a quirky beach town smack in the middle between Vineyard Haven and Edgartown (also popular island vacation spots.) I loved the location not only because of the convenience (right on the water and close to the airport), but because there was so much color! I mean, did you see what I posted yesterday?! Oak Bluffs is a blogger's paradise with all its vibrant storefronts, waterfront restaurants and fun historic attractions.
If you're planning to visit Martha's Vineyard, click through the jump to read the 5 things you can't miss in Oak Bluffs!
Shop My Look!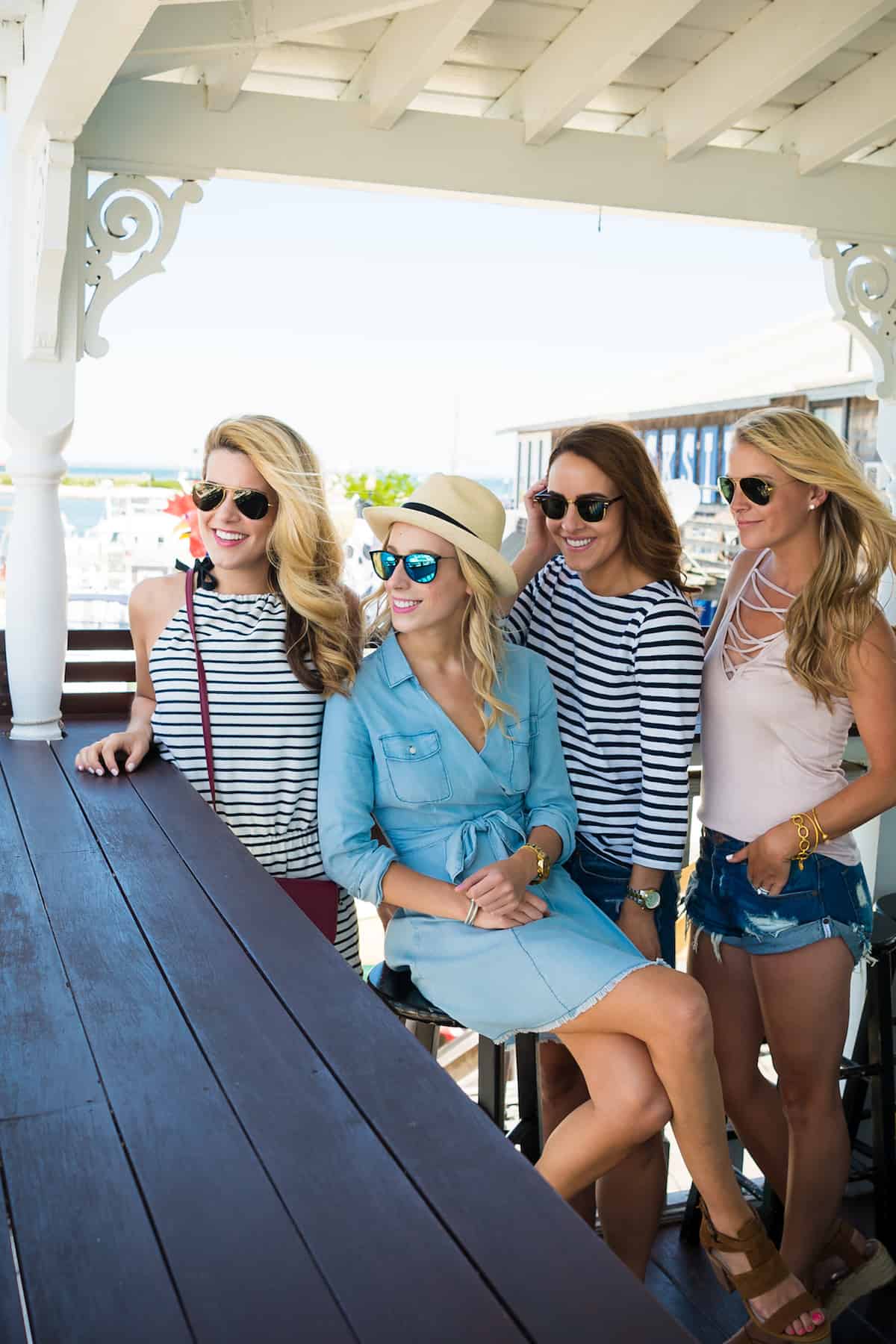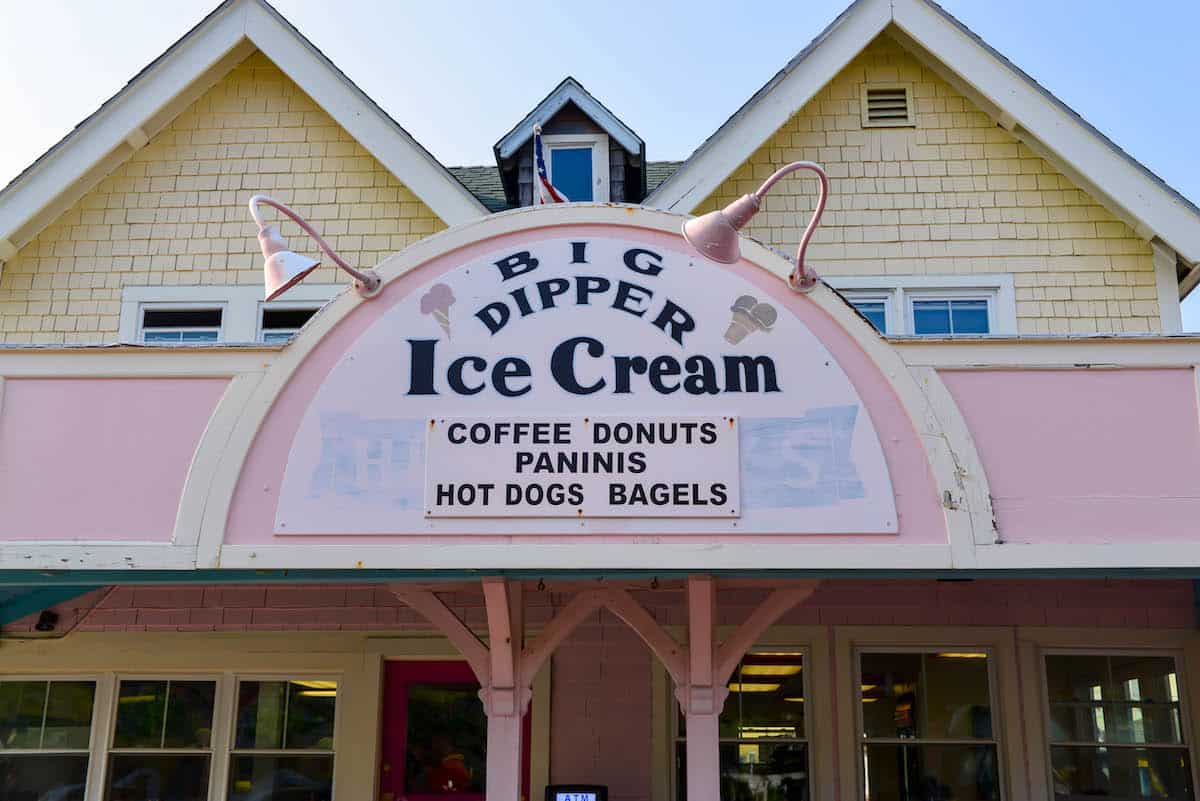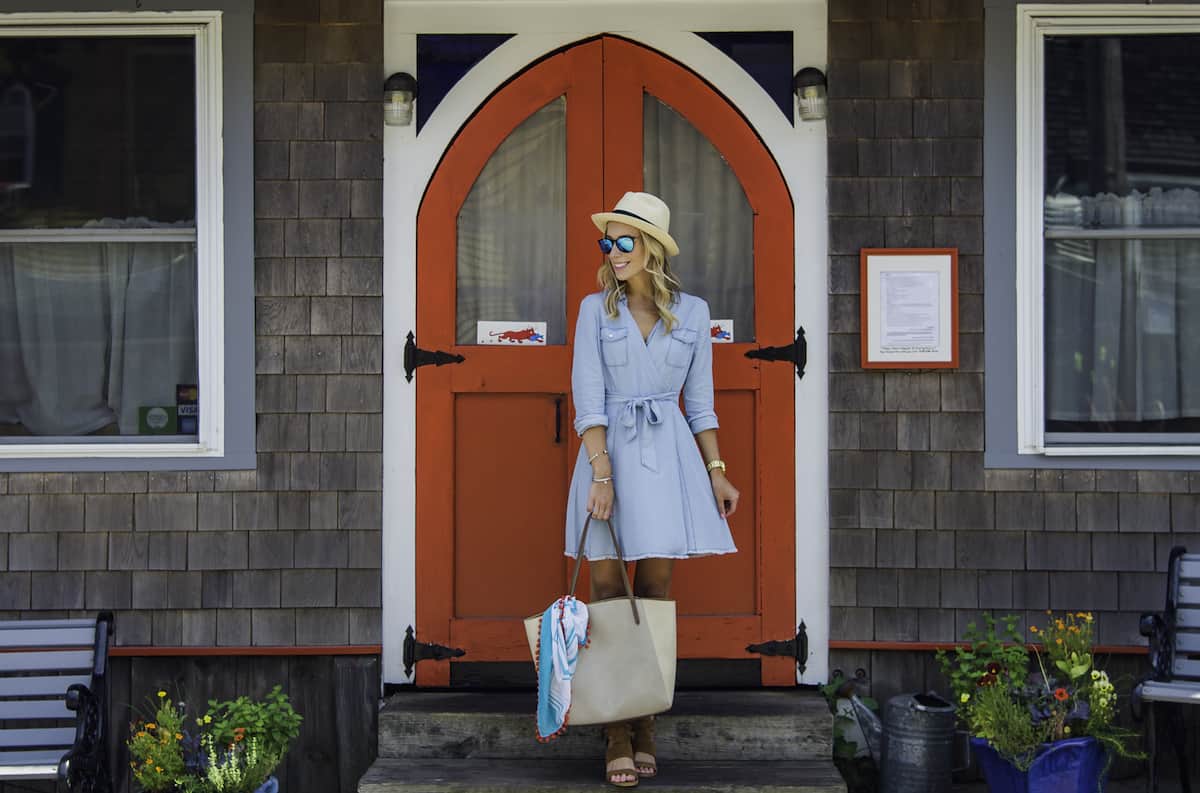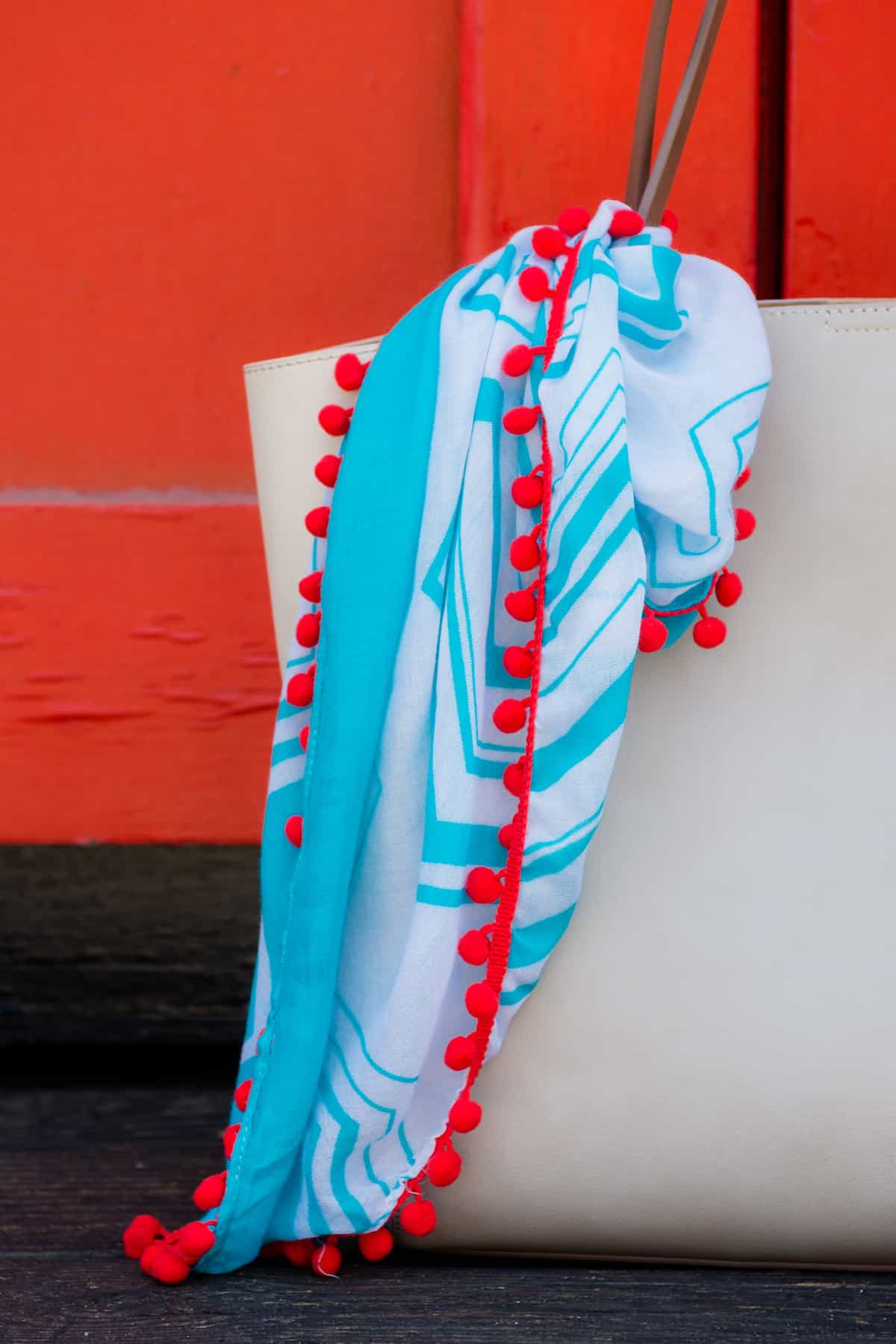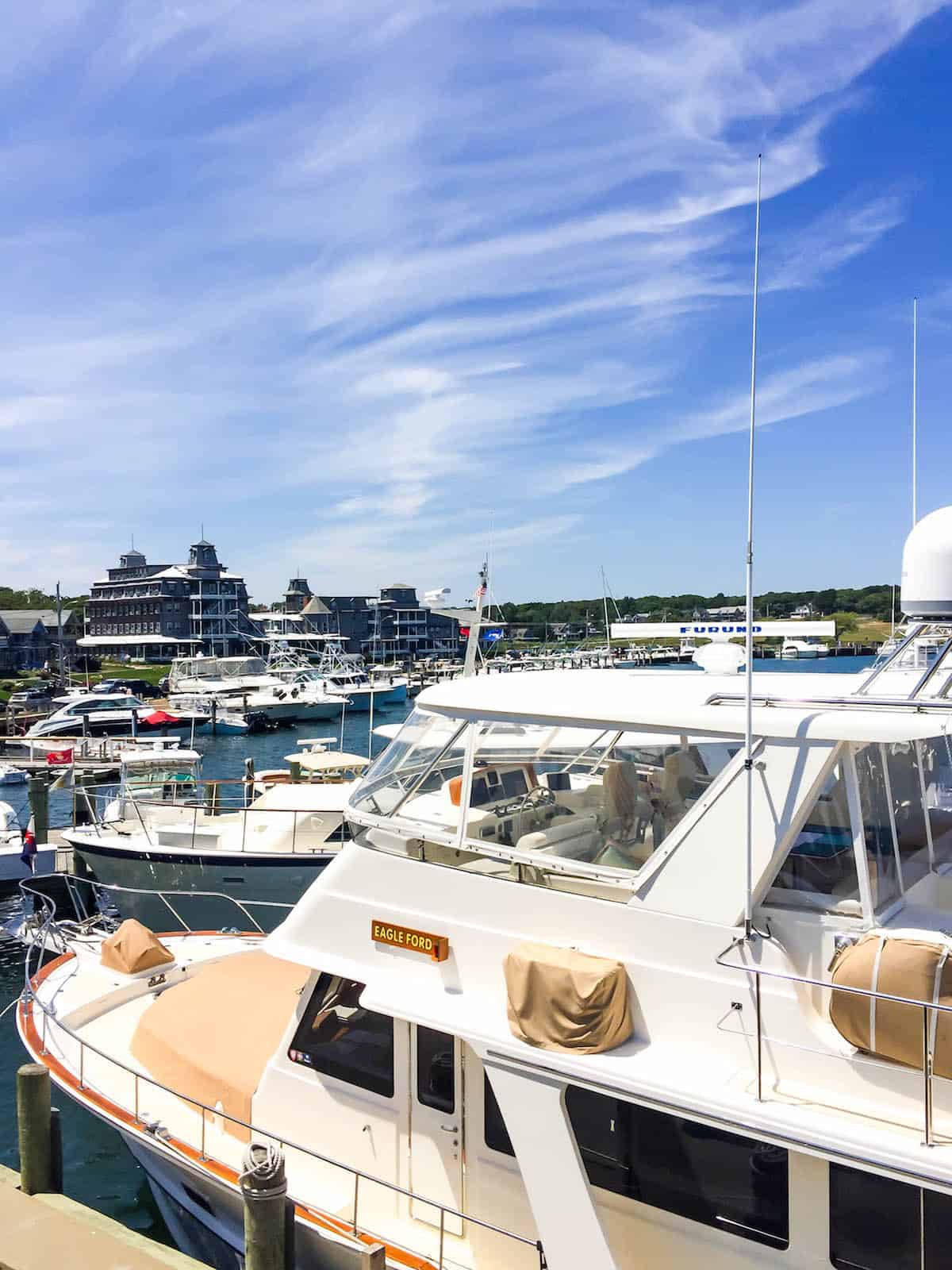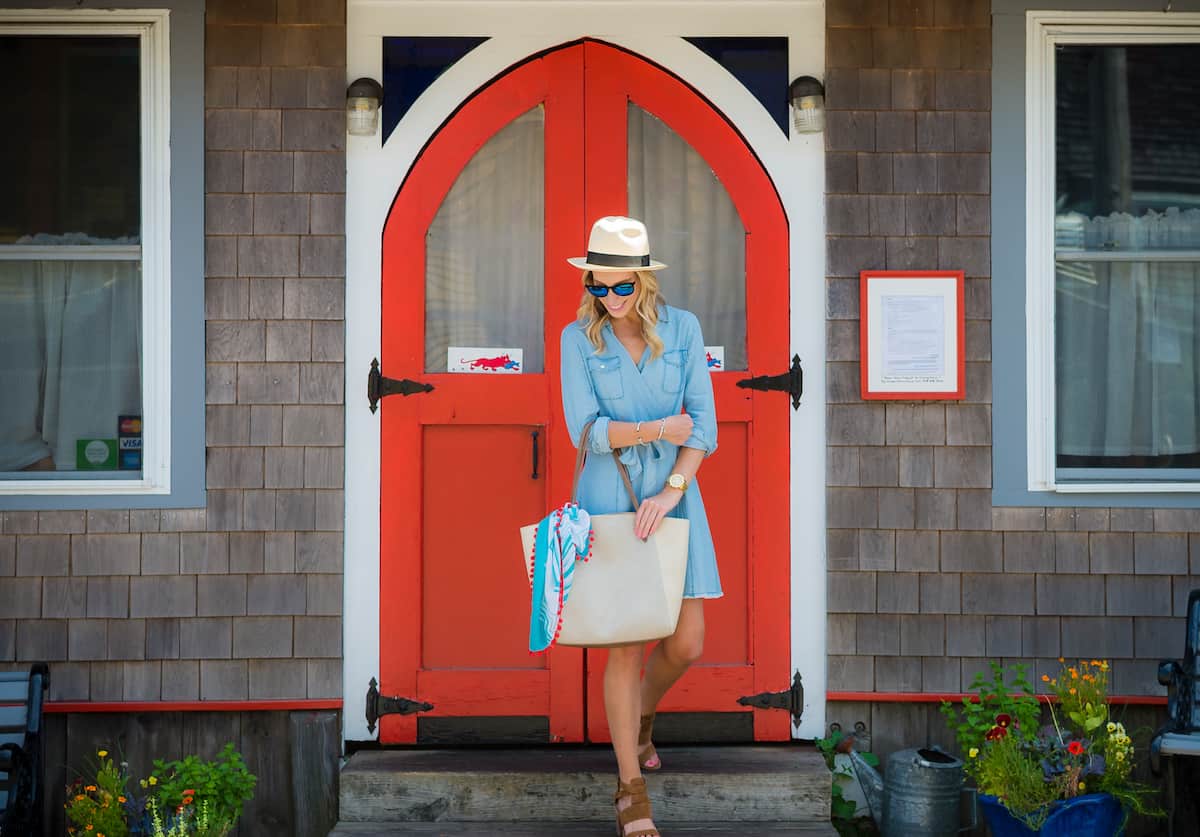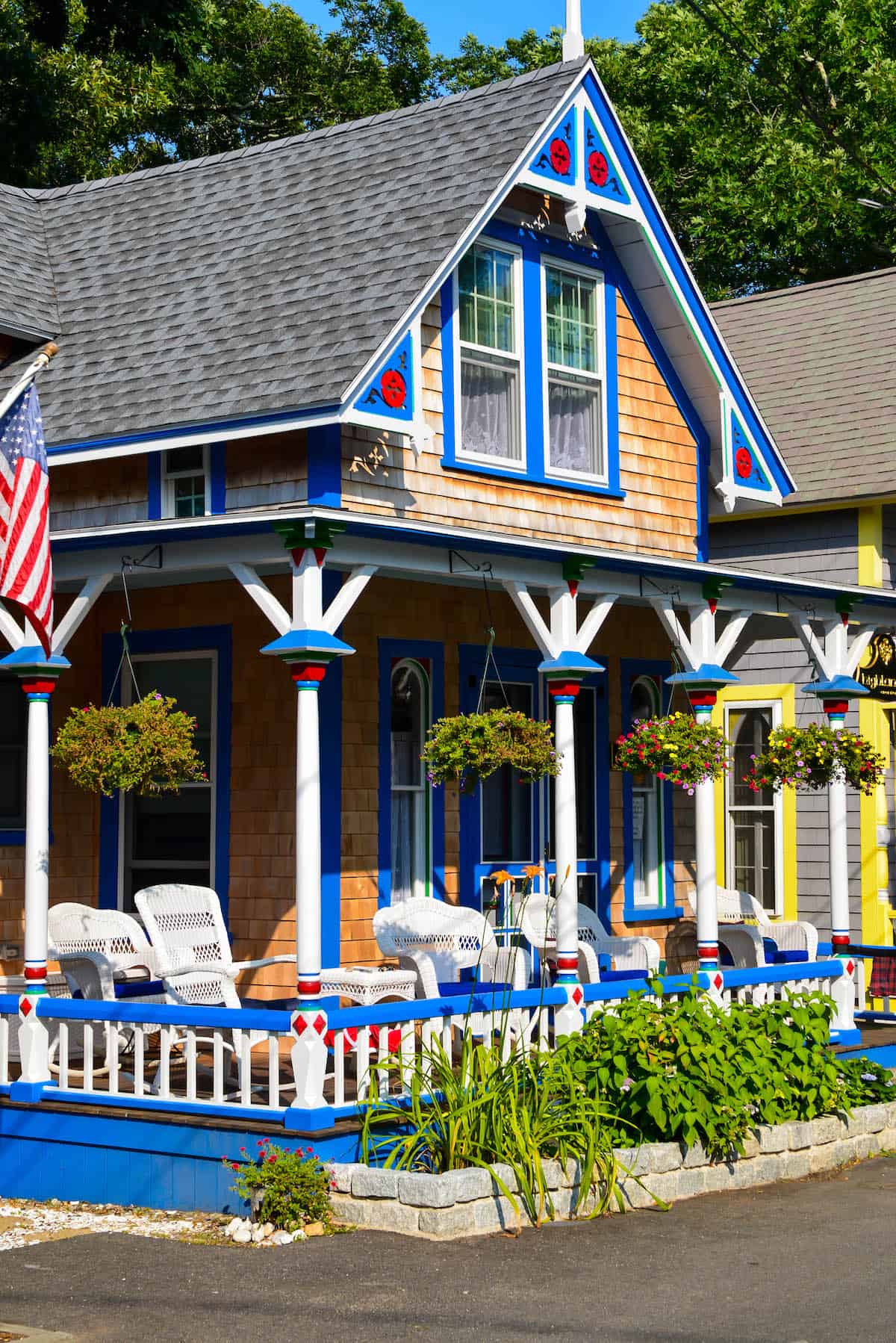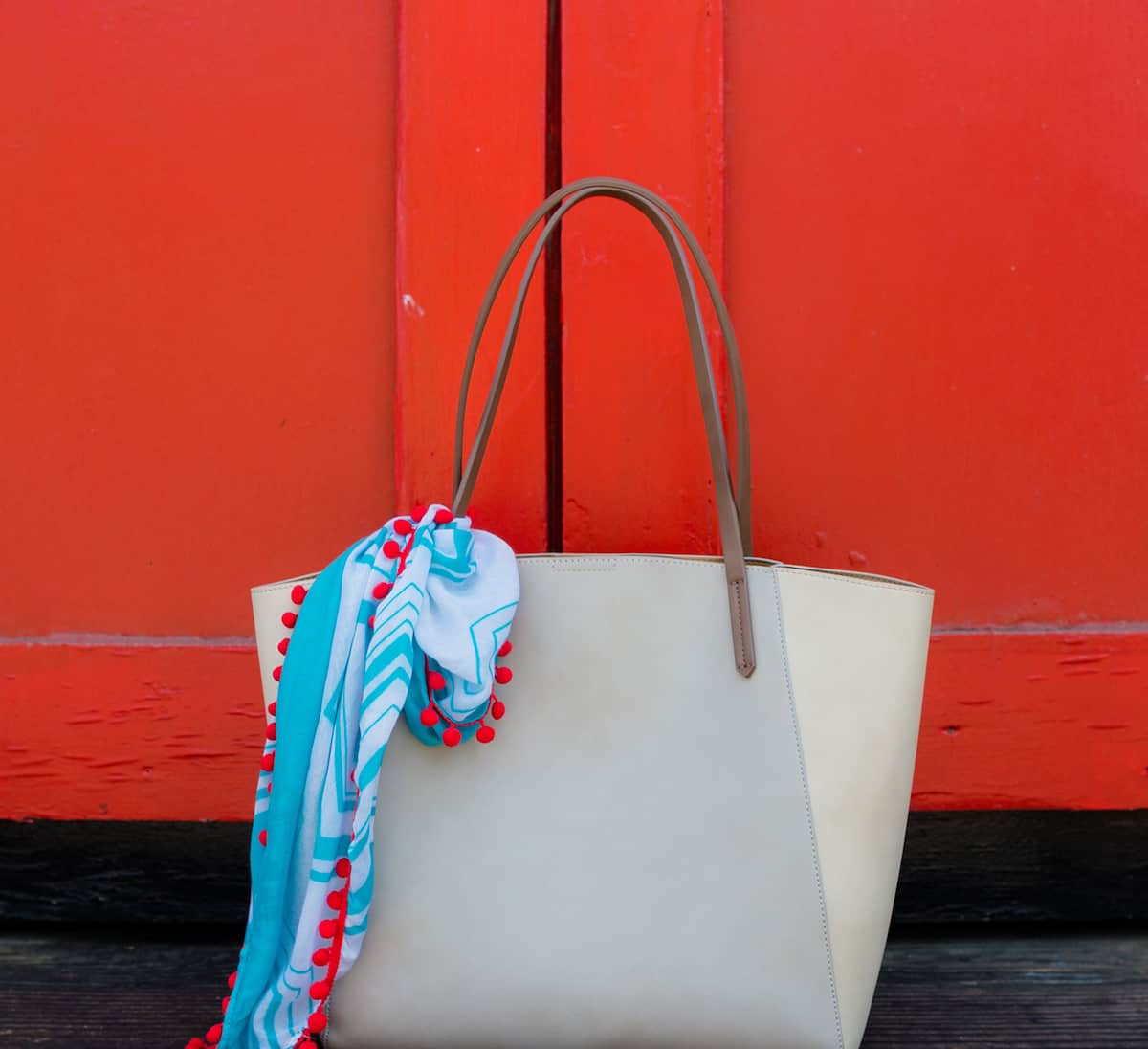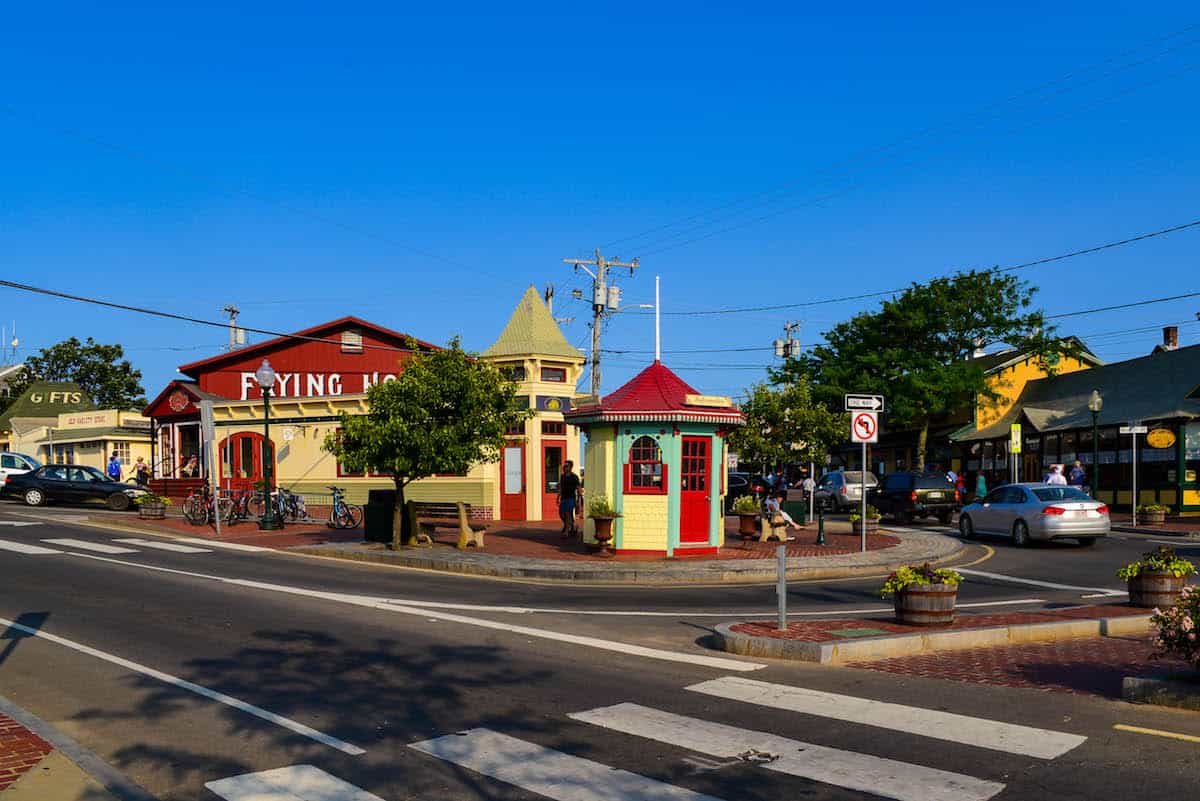 Photos by Mila Lowe
I Was Wearing…
Chambray Wrap Dress | Tote Bag (just $48!) | Pom Pom Scarf (on sale for $20 & last worn here) | Similar Sandals | Panama Hat | Mirrored Sunglasses | Gold Watch | David Yurman Bracelets
Shop My Look!


If you visit Oak Bluffs here are the things you can't miss!
FLYING HORSES CAROUSEL
I was so excited when I found out Oaks Bluffs is home to the oldest carousel in the United States. I know right, I was surprised too! This is a site you can't miss.
GINGERBREAD COTTAGES
Just check out this post. Enough said!
20BYNINE & OFFSHORE ALE HOUSE
The dinner we had at 20ByNine was hands down one of the best meals I've had this summer. On the menu you'll find exciting craft cocktails, artisanal dishes all made with local ingredients and the most beautiful cheese boards you'll lay your eyes on. If you're into beer then you need to check out Offshore Ale House. Not only were the drinks amazing, but the food was too!
BIG DIPPER ICE CREAM
Visit any beach town and you'll find a million and one ice cream shops. This is the one I checked out and it was pretty dang good!
WATERFRONT & BEACH
Right along the bay in downtown Oak Bluffs is a pier with a bunch of fun restaurants and bars. We personally stopped in Sand Bar & Grille, Nancy's Restaurant (apparently a Michelle Obama favorite) and Lobsterville! The beach is also about a five-minute walk from the main downtown area!
Have You Seen These Posts?
5 Things To Do In Nantucket
Candyland or Martha's Vineyard?
Full Review Of Our Downtown Nantucket Hotel


[thefeedproducts style='four']
- Katie