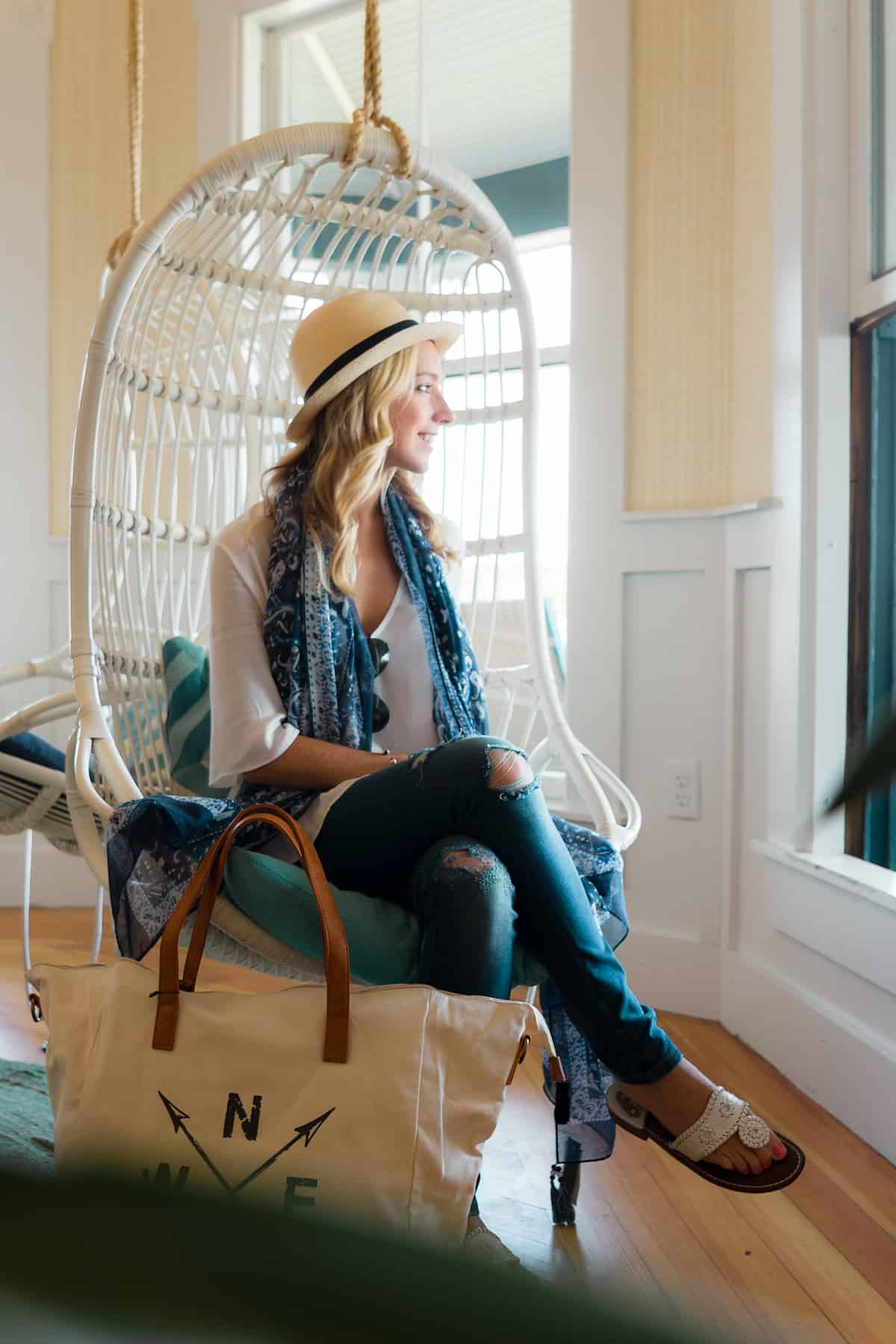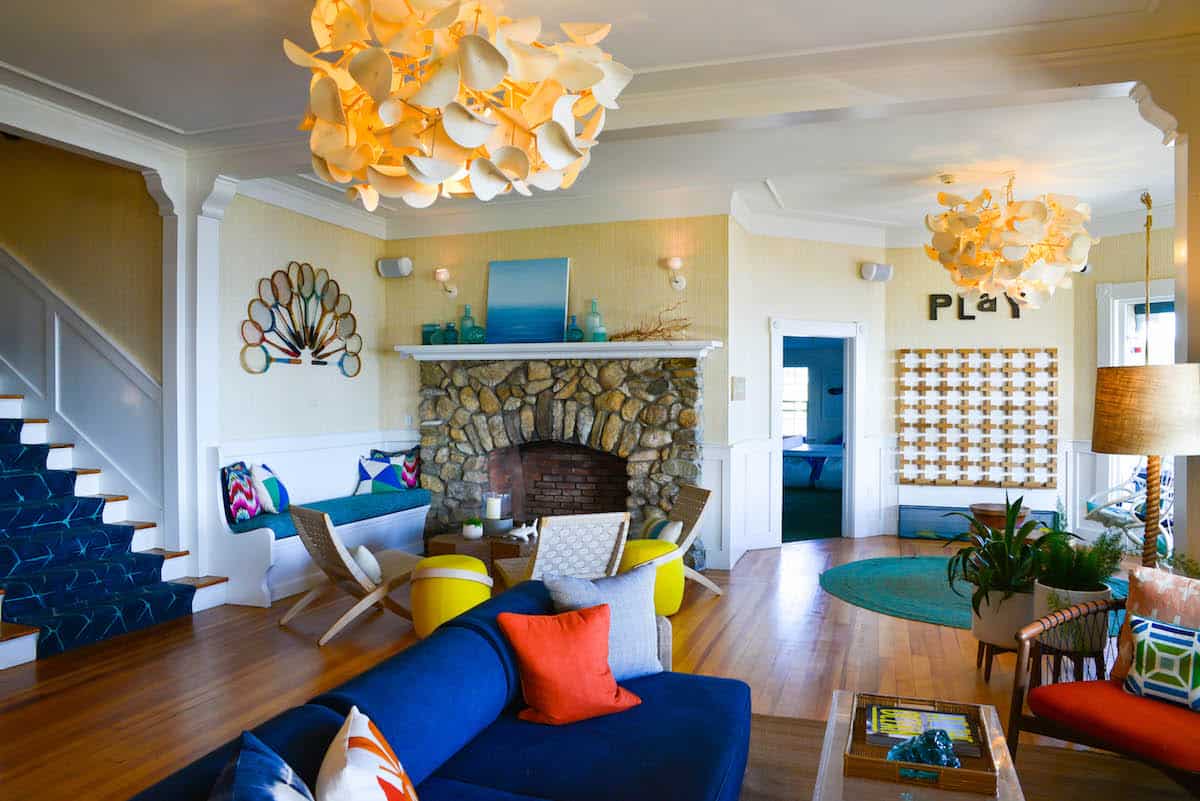 I'm so excited to finally be sharing my Summercamp Hotel review from my girls' trip to Oak Bluffs on Martha's Vineyard island. Carly, Kendall, Sydney and I loved our stay at this recently renovated and historic Lark Hotel. Curious how Summercamp got its name? The property was designed to take guests back to their childhood summers, minus the bugs and with adult amenities like wifi!  😛
Click through the jump for more photos + a full review of our stay!
Shop My Travel Look!

THE HOTEL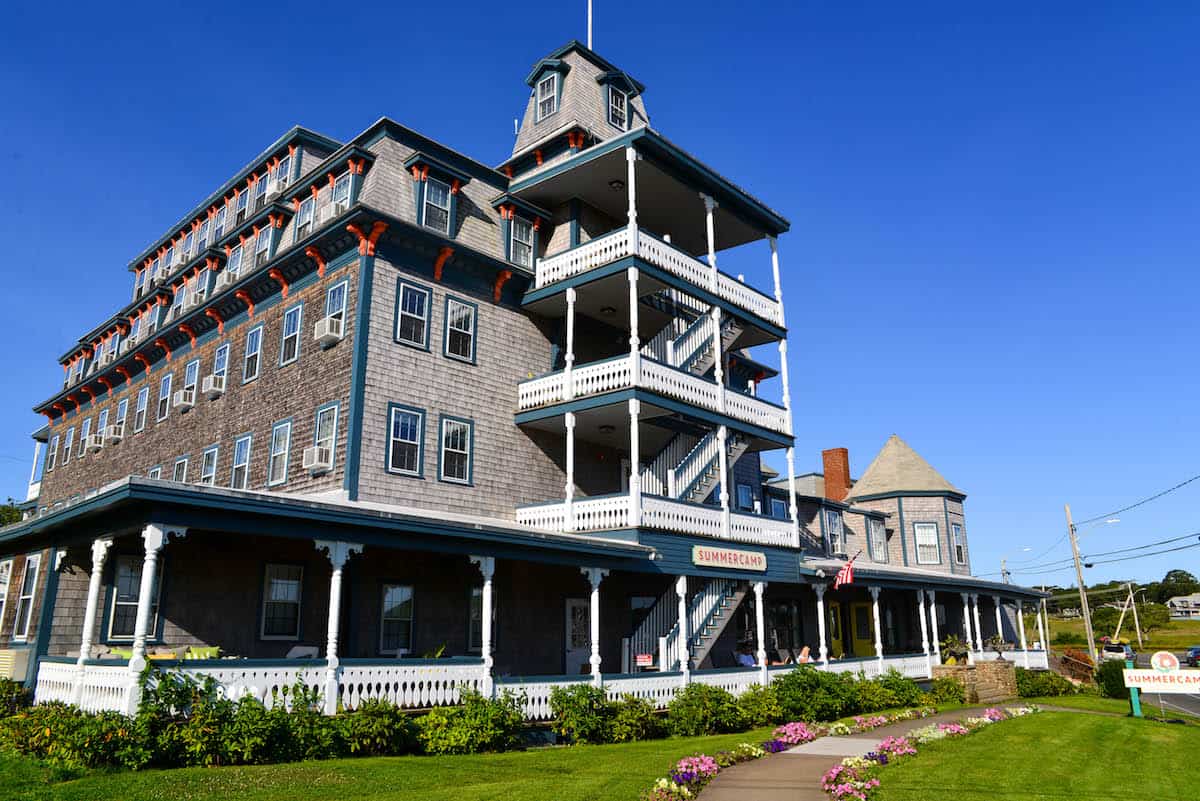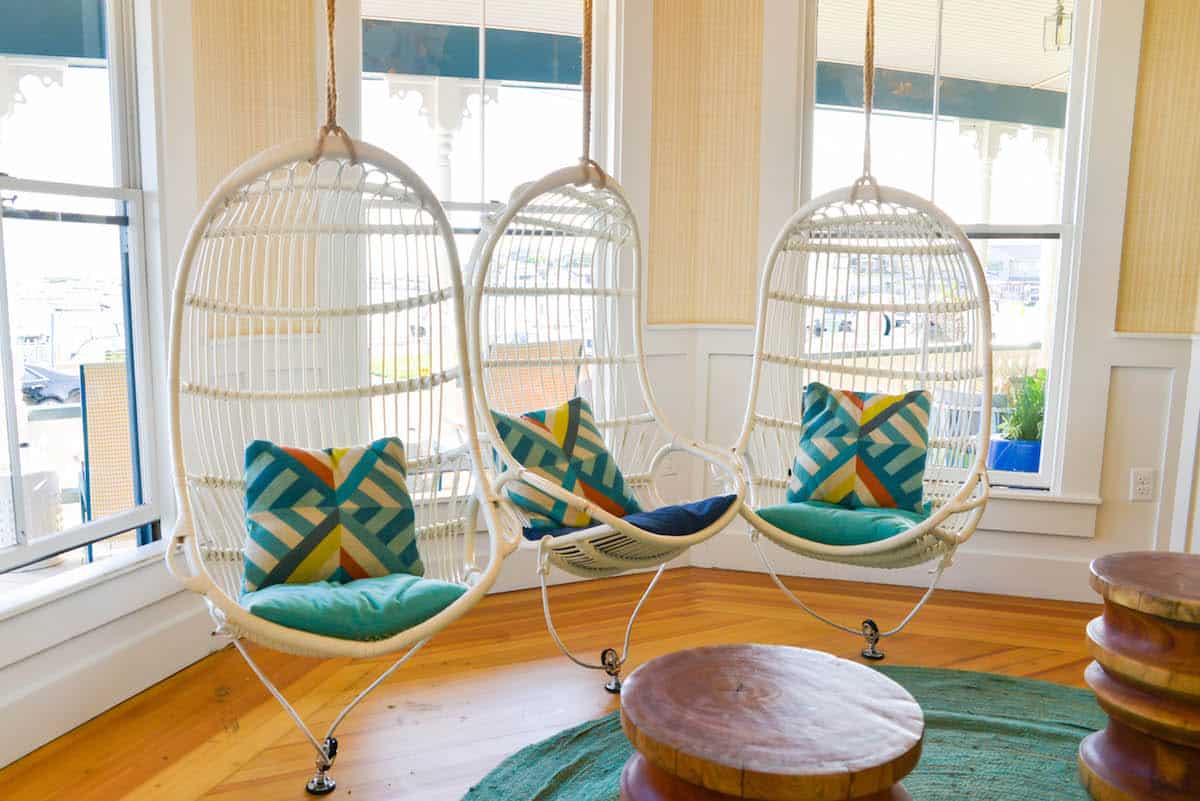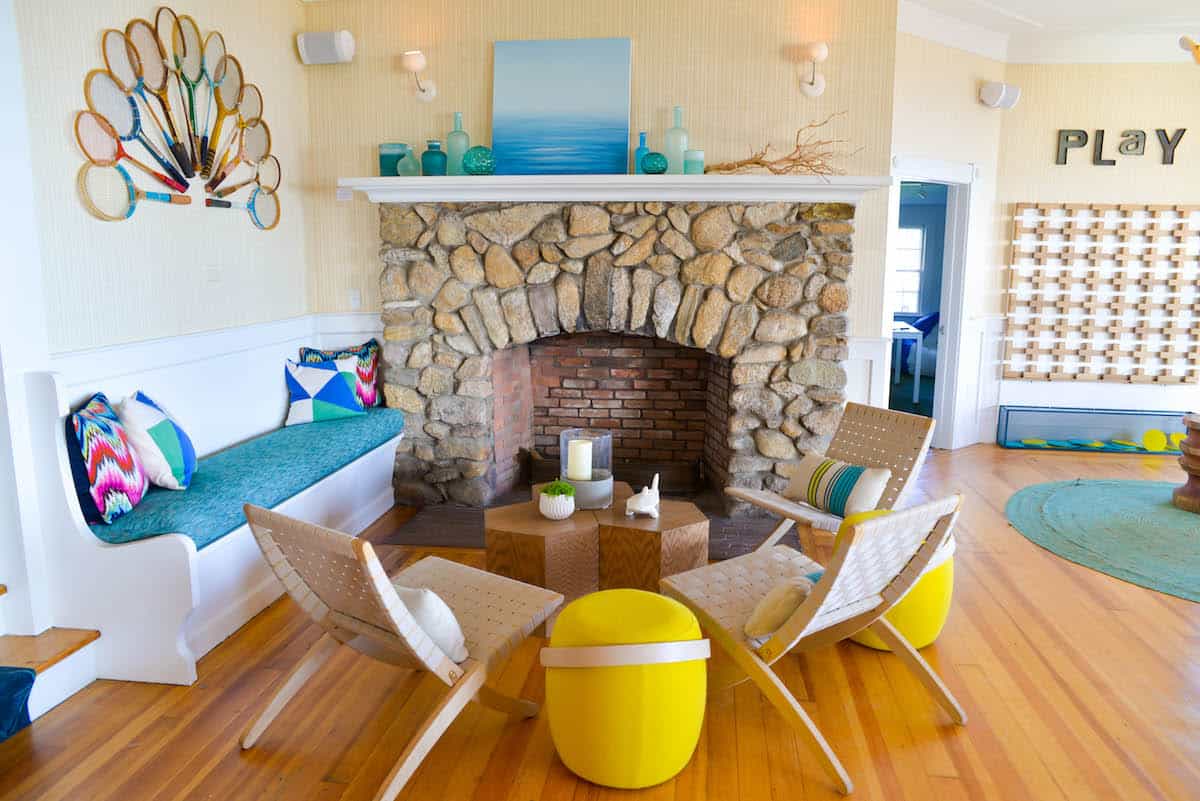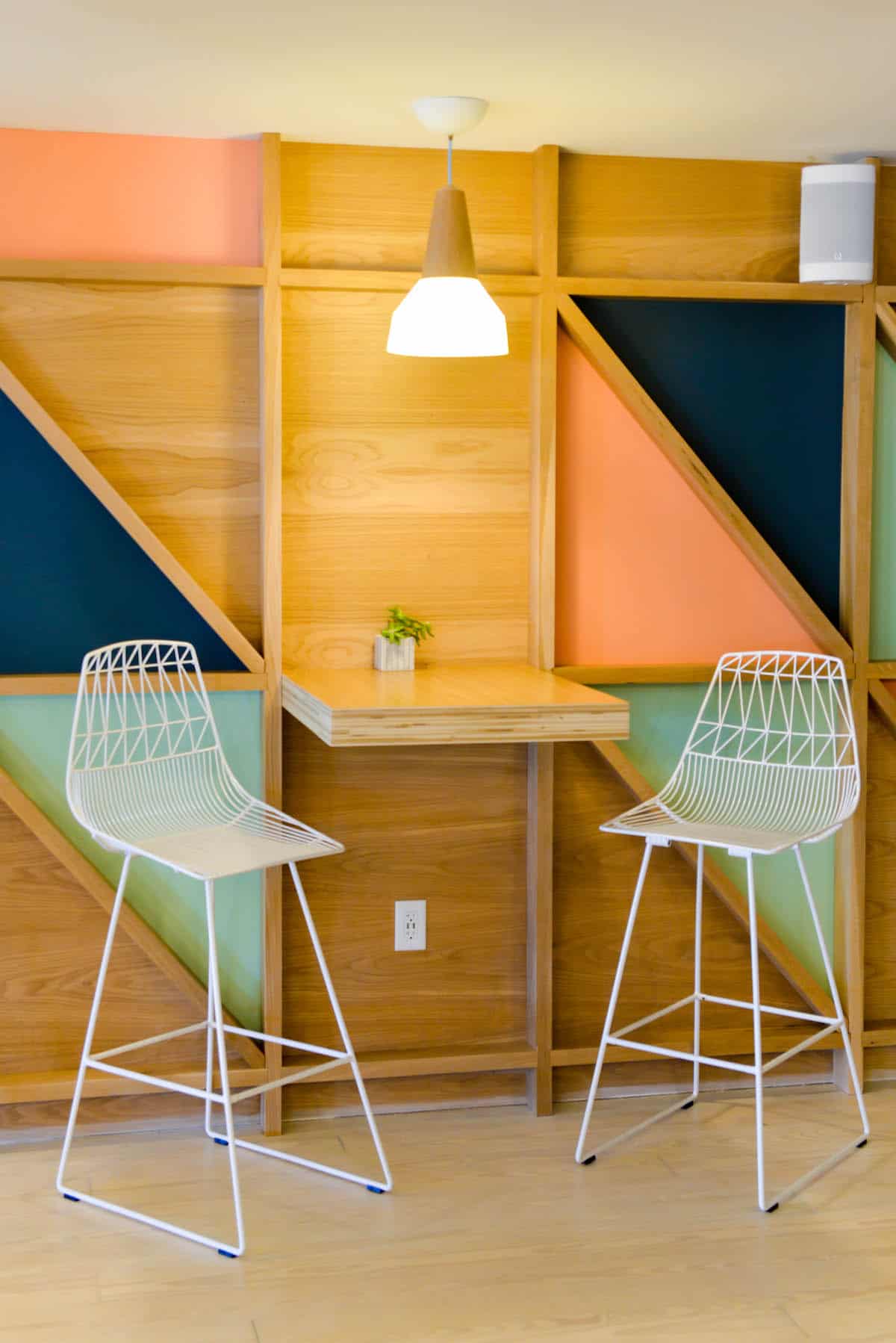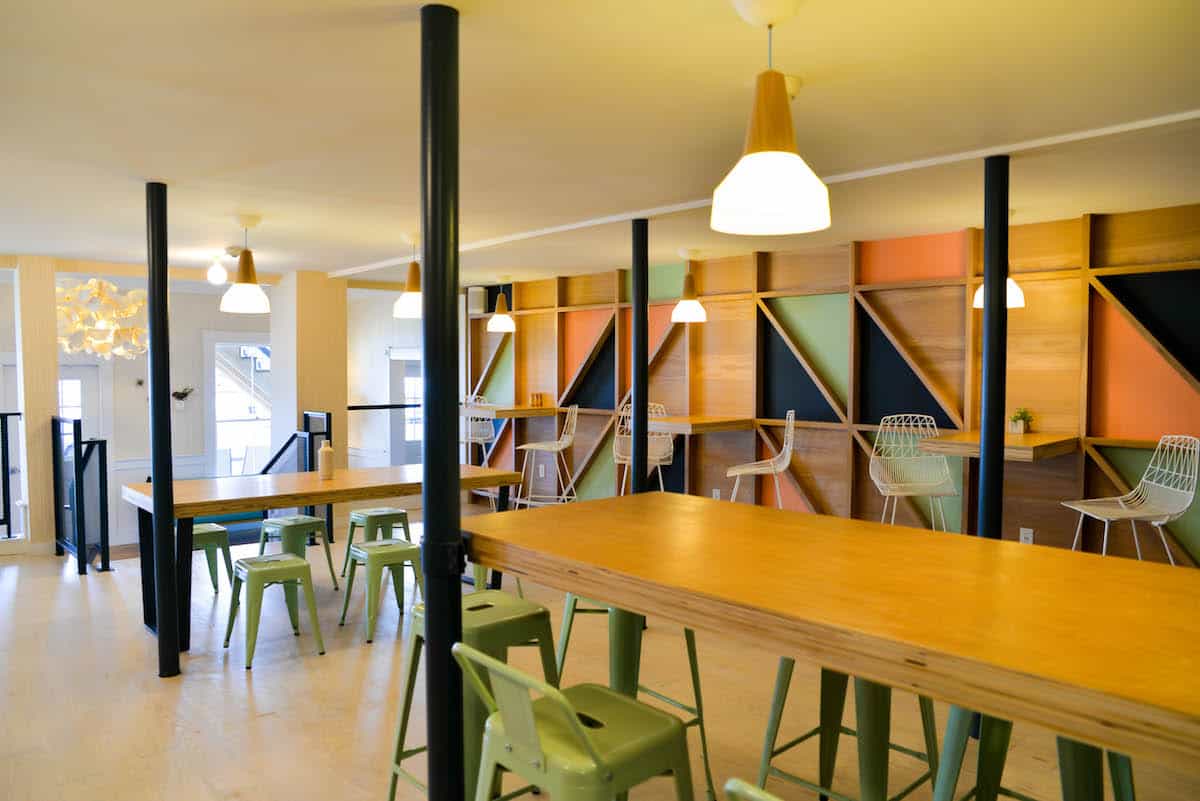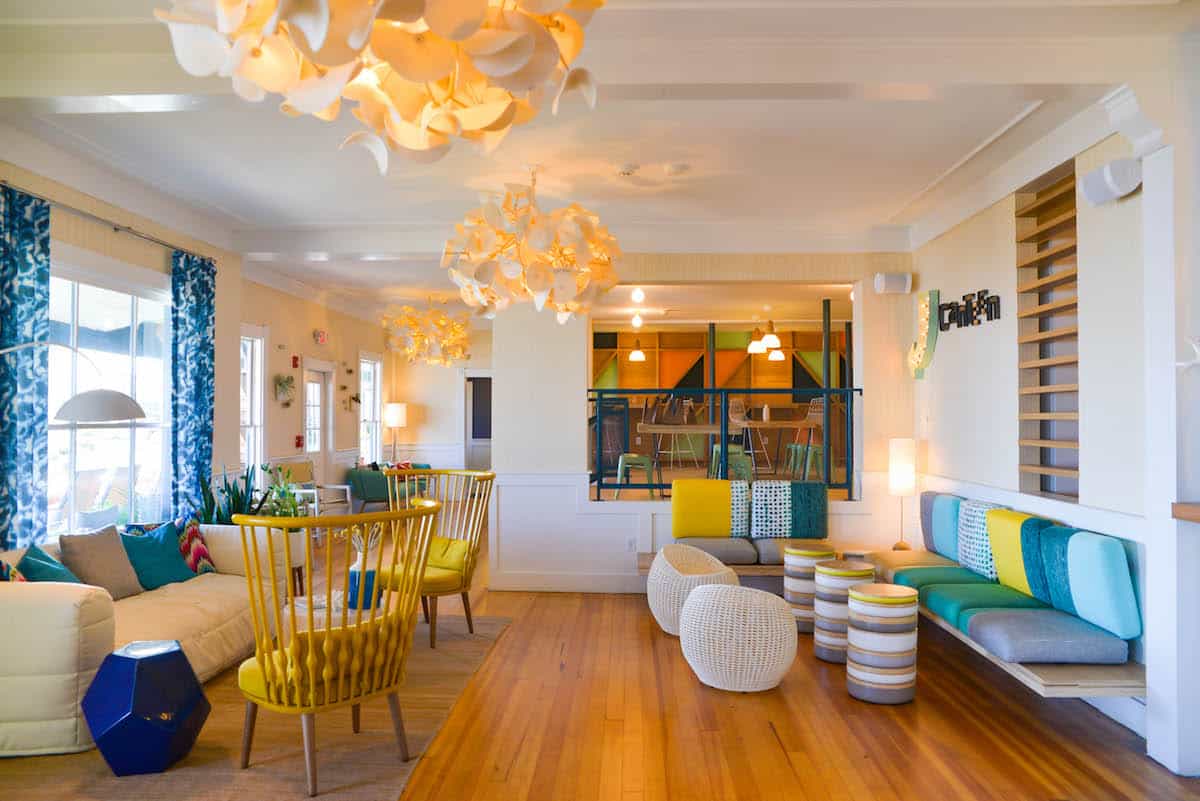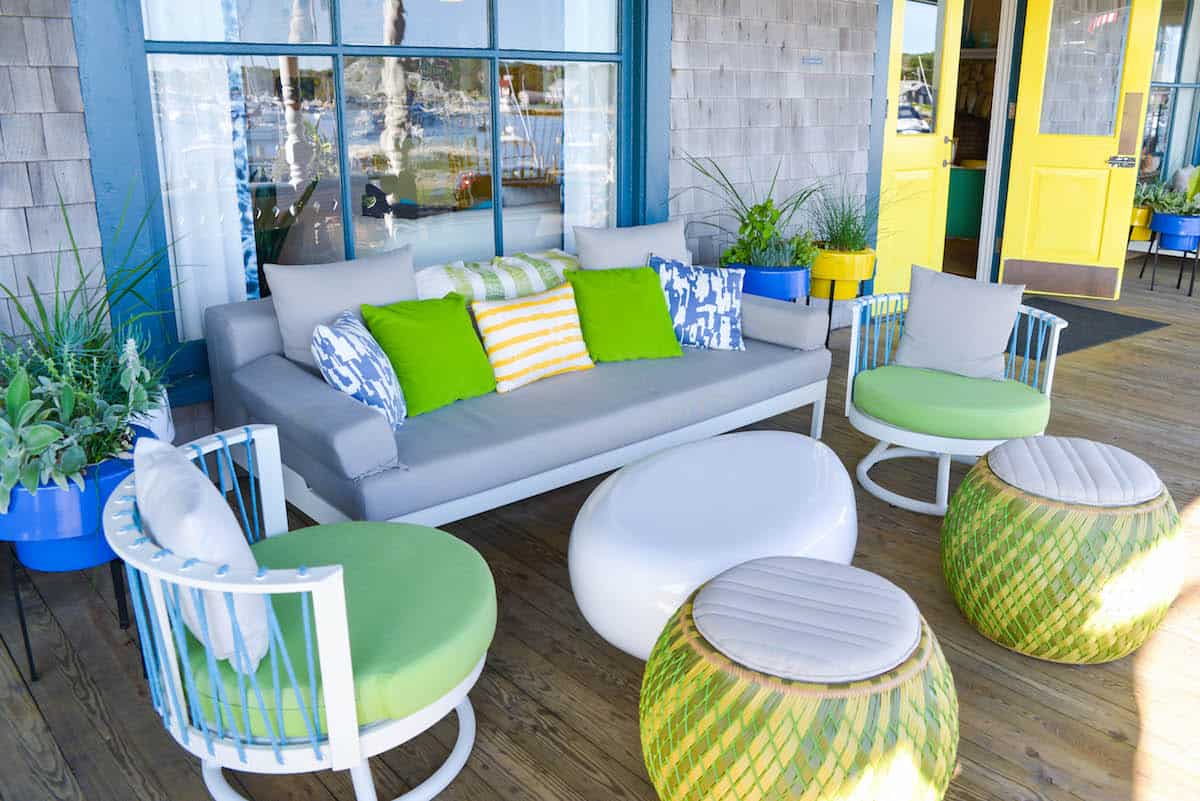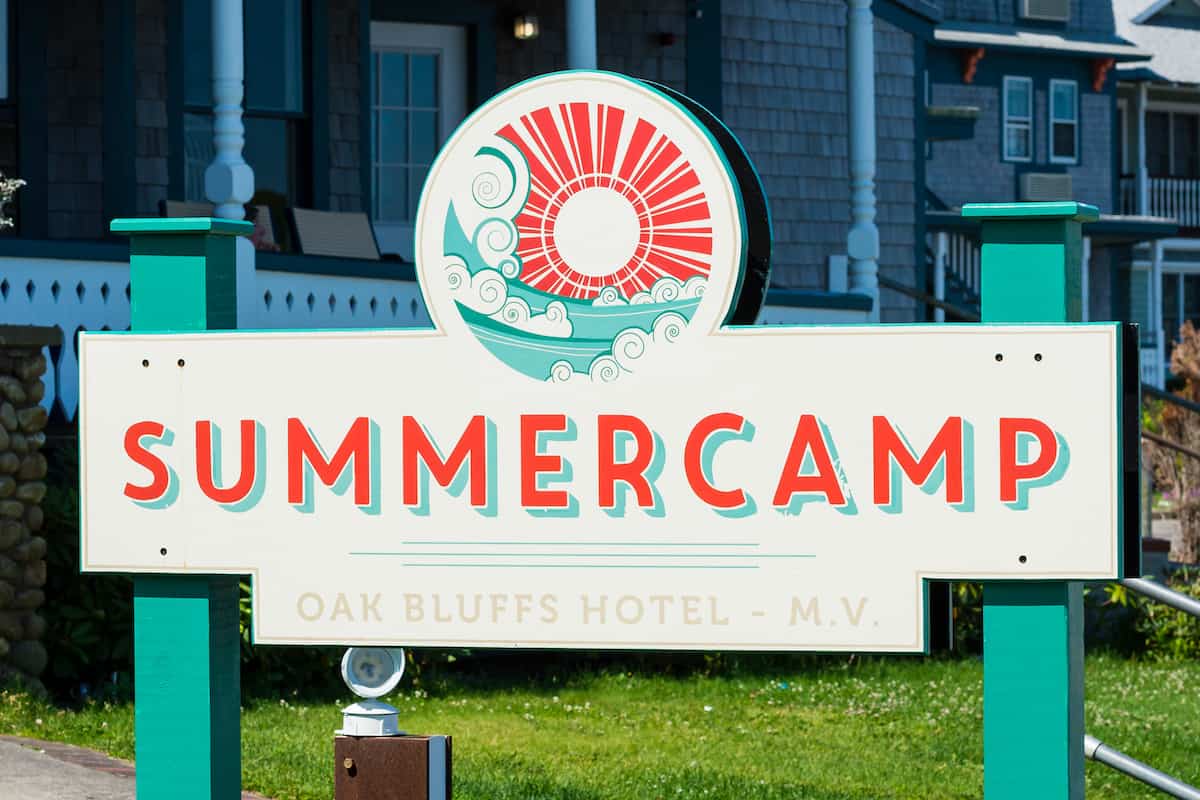 THE BEDROOM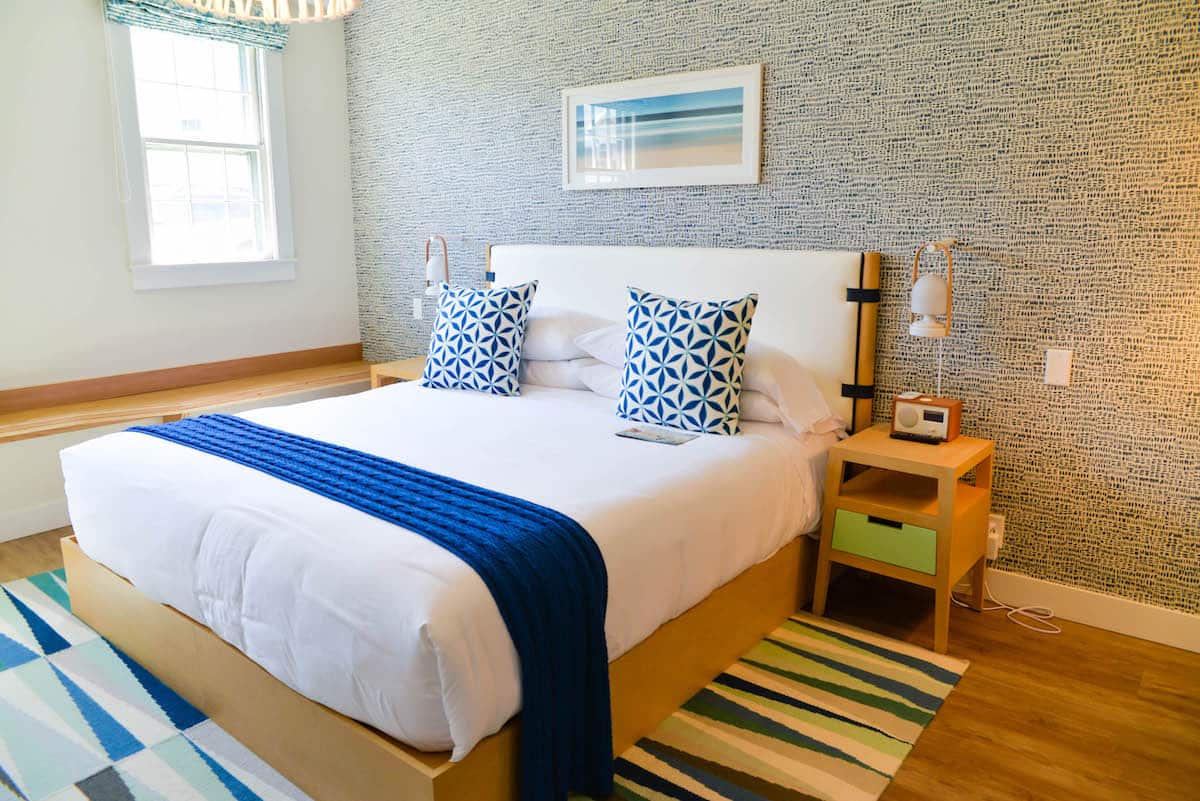 MY TRAVEL STYLE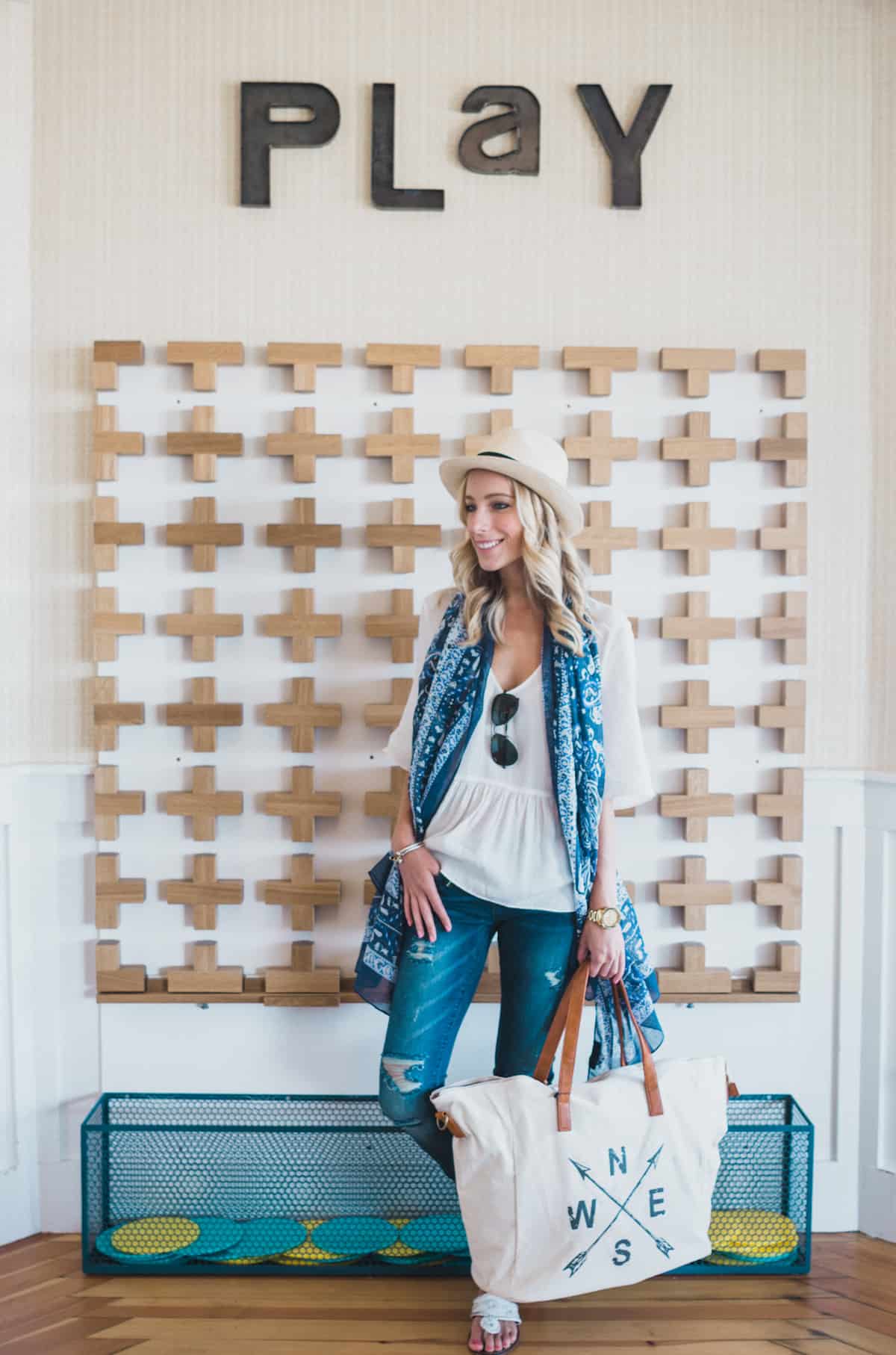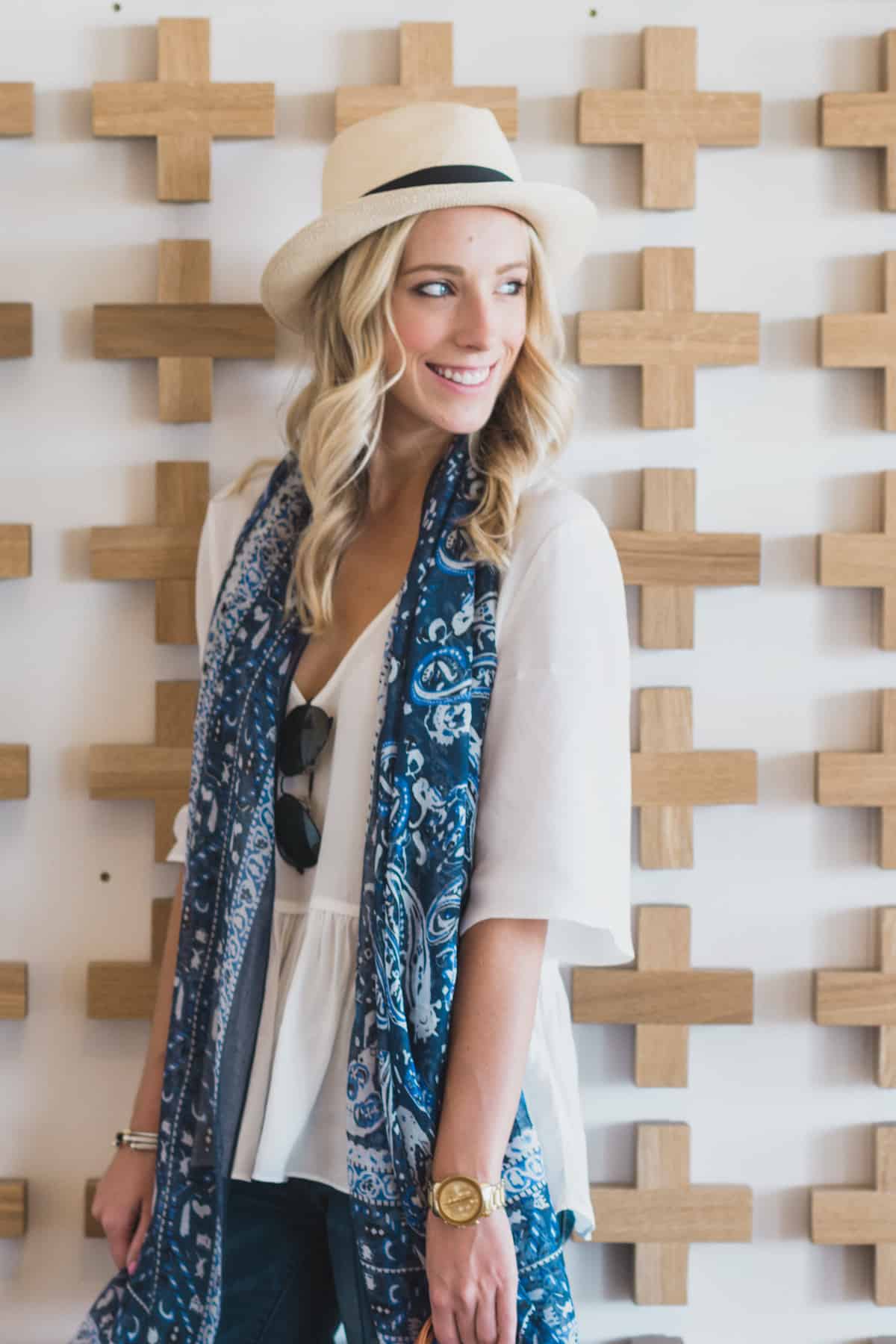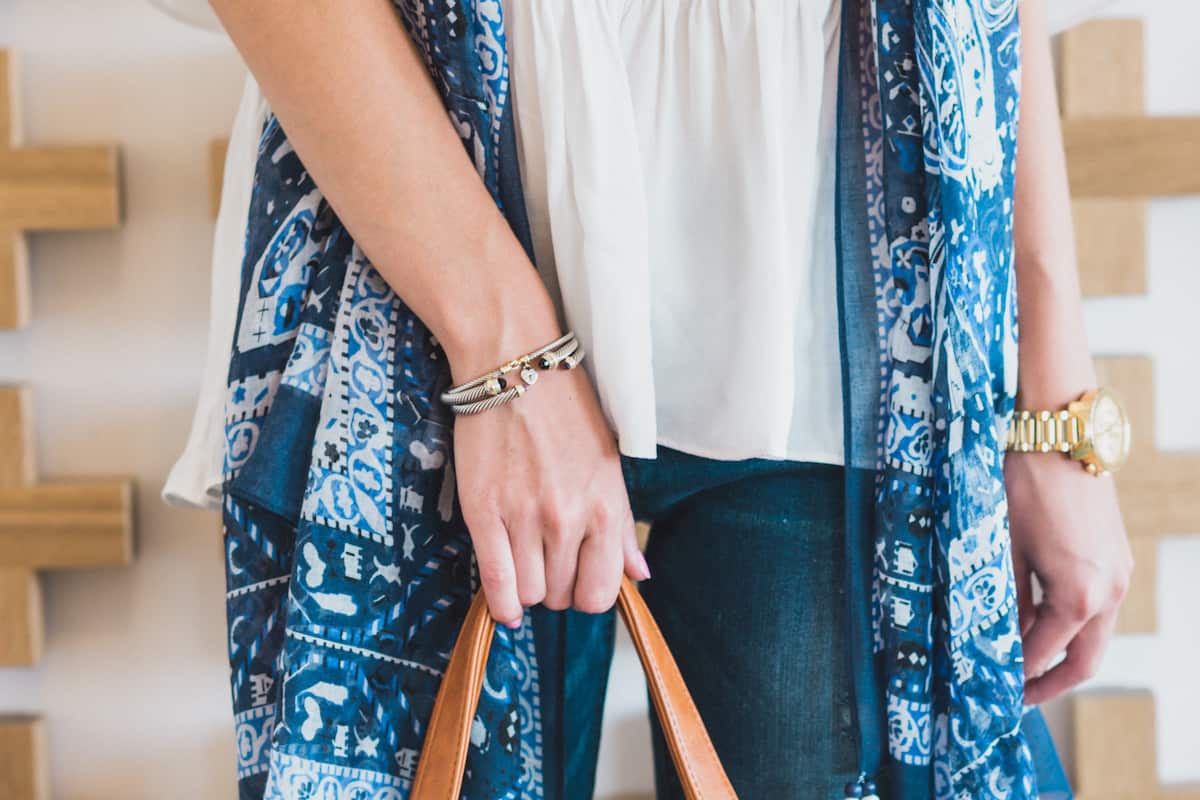 Photos by Mila Lowe
Shop My Travel Look!

Getting to Martha's Vineyard: Like Nantucket, there are seasonal direct flights from NYC to Martha's Vineyard. Just 35 minutes in the air? Yes please! Martha's Vineyard is an island larger than Nantucket, but there's still only one little airport. It took us about 20 minutes in a cab to get to Summercamp Hotel in Oak Bluffs!
Our Room: Carly and I had a lot of fun bunking up together at Summercamp! We loved the retro vibe of our King Suite which was located on the ground floor of the hotel. It's a historic building and there is no elevator, but luckily we didn't have to carry our crazy big suitcases up any stairs. Summercamp is a larger hotel — there are 95 guest rooms that range in price from $149 – $509 per night depending on the season and availability. Our room included a cozy king-size bed, high-definition TV, mini fridge, free wifi, and a seating area with a queen pull-out sofa. The decor was so wonderfully nostalgic — it reminded me a lot of my childhood going to summer camp in Vermont and New Hampshire. Some of the guest rooms even have bunkbeds! Just like 21 Broad (also a Lark Hotel), the plush linens were my favorite thing about the room. So so so comfortable! It's also worth mentioning that Summercamp has dog-friendly rooms! If you like to travel with your pooch, this could be a great spot to add to your bucket list.
The Decor: Rachel Reider Interiors (same designer as 21 Broad) definitely captured the playful, care-free spirit of Martha's Vineyard with the interior design at Summercamp. When you step inside the open-air lobby you'll find bold pops of primary colors, plush inviting couches, vintage sporting goods turned into wall art and lots of retro decorative details. Summercamp is by far the most cheerful hotel I've ever stayed at — not to mention so Instagram-friendly!
Amenities: There are a lot of fun amenities available to Summercamp guests. Off of the lobby is a game room — perfect for families with children. There is also a beautiful verandah facing the water on the front of the hotel. The canteen was probably our favorite thing! Coffee is served for free all day and then for purchase guests can grab themselves classic camp snacks and sodas.
Location: Summercamp is located in the quirky town of Oak Bluffs. We loved the relaxed vibe of this beach town which has some of the best restaurants, stores and attractions on the island. It's about a 20 minute drive from the airport and 15 minutes from popular neighboring town, Edgartown. We rented a jeep from Sun n' Fun Rentals and had a blast zipping around with the top down!
Things To Know Before Visiting: Martha's Vineyard is a much larger island than Nantucket so you may want to bring your vehicle over on the ferry or rent one when you arrive. It's totally do-able just to walk or use cabs if you're only staying in one town, but if you plan venturing around then a car might be needed. I also noticed Martha's Vineyard was cheaper than Nantucket! Our dining bills were substantially less expensive than what Nick and I experienced in June.
My first girls' trip to Martha's Vineyard was a blast! Carly, Kendall, Sydney and I all wished we could've stayed longer at Summercamp. It truly felt like we'd returned to our childhoods in the best way possible!
Have You Seen These Posts?
5 Things To Do In Oak Bluffs, Martha's Vineyard
Hotel Review & Photo Diary From Our Nantucket Trip
Hotel Review & Photo Diary From Our Grand Cayman Trip
[thefeedproducts style='four']
- Katie