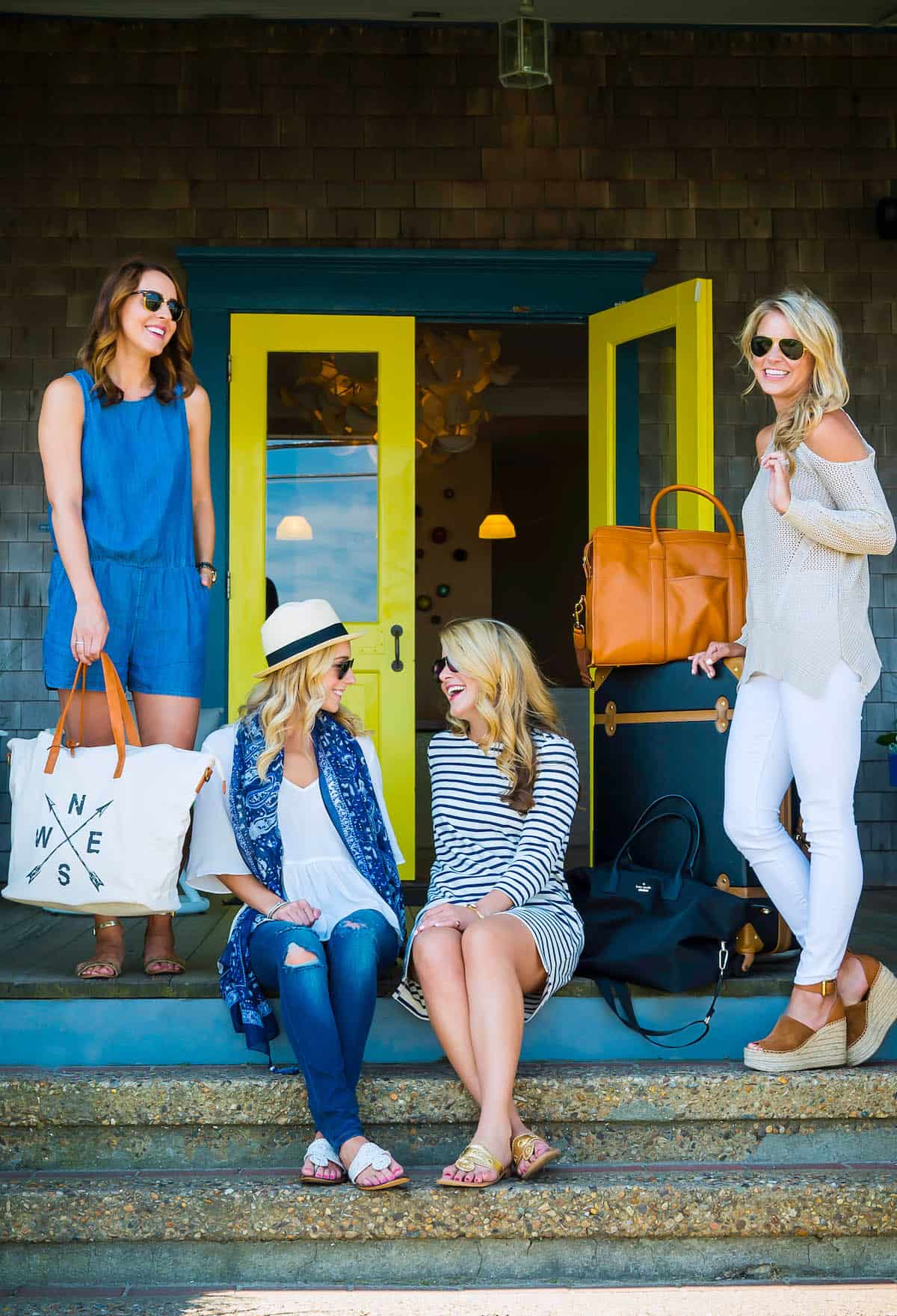 Big news!! So remember last week in Martha's Vineyard when I teased on Snapchat that we were working on an exciting project? Well guess what! Today Kendall, Sydney, Carly and I are taking over the @LIKEtoKNOW.it Instagram for #LTKTakeoverTuesday and we could not be more excited! Make sure you follow @LIKEtoKNOW.it to see what we wore, plus details on all the places we visited and the restaurants where we dined on our trip last week.
It's crazy how much we did (and how many outfits we shot!) in just a few days… Luckily we found an amazing photographer on the island, Mila Lowe — not only did all our photos turn out beautifully, but it was the biggest stress reliever having a local with us who knew all the best spots! *Note to self: hire a photographer on all future group trips. 
Shop Our Travel Style!

If you're unfamiliar with @LIKEtoKNOW.it, it's essentially a service that provides people the option to shop the products they see in a photo on Instagram. I use it with my Instagram photos all the time and as a blogger I think it's great since I tend to get a lot of questions about where I bought something I'm wearing.  Once you've signed up at www.LIKEtoKNOW.it you'll begin getting automatic emails anytime you "Like" a photo that's been enabled with @LIKEtoKNOW.it. It's really easy and kinda awesome if you're like me and get most of your shopping recommendations from Instagram!
I hope you enjoy following our takeover today! Much more to come from Martha's Vineyard! xo
[thefeedproducts style='four']
- Katie