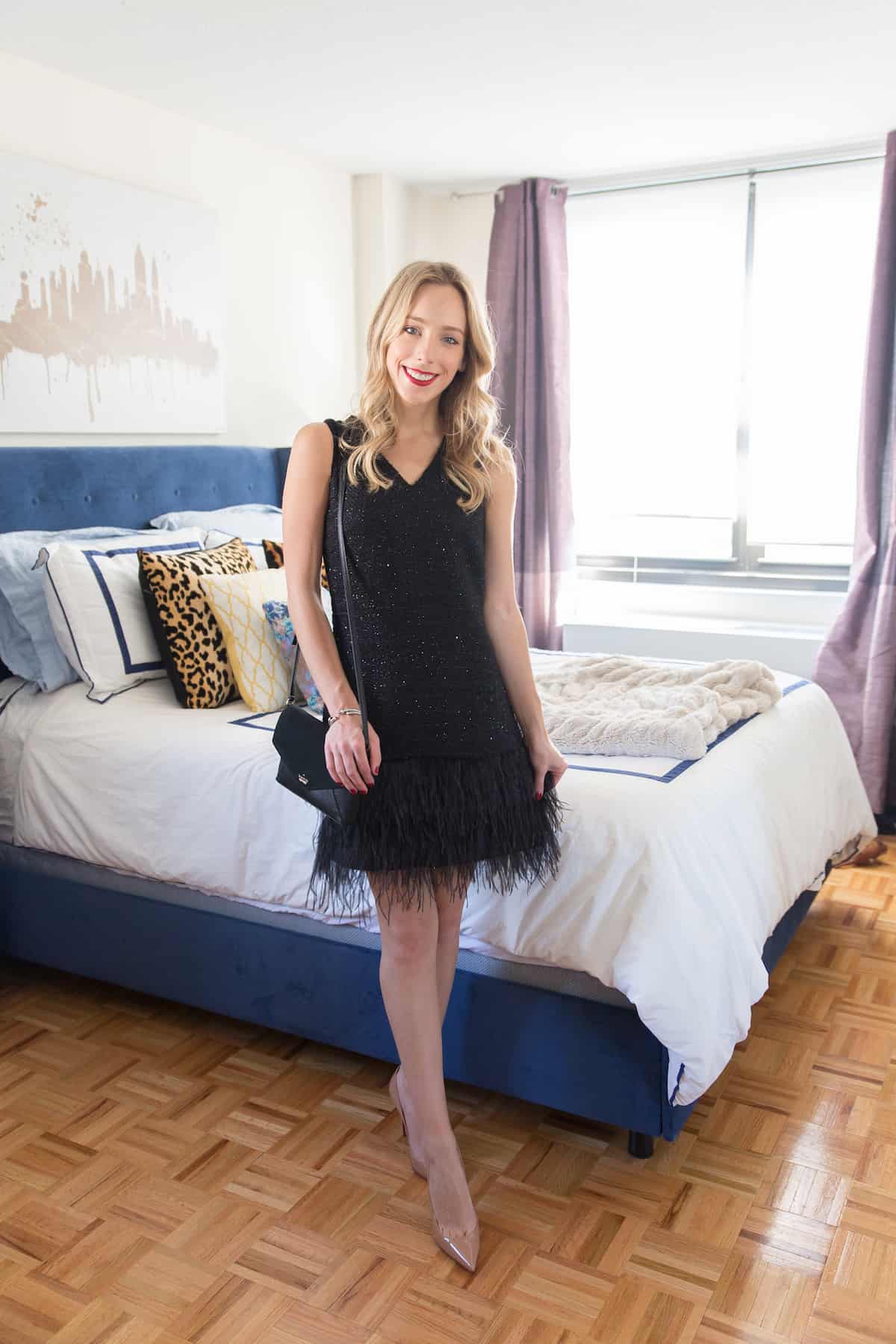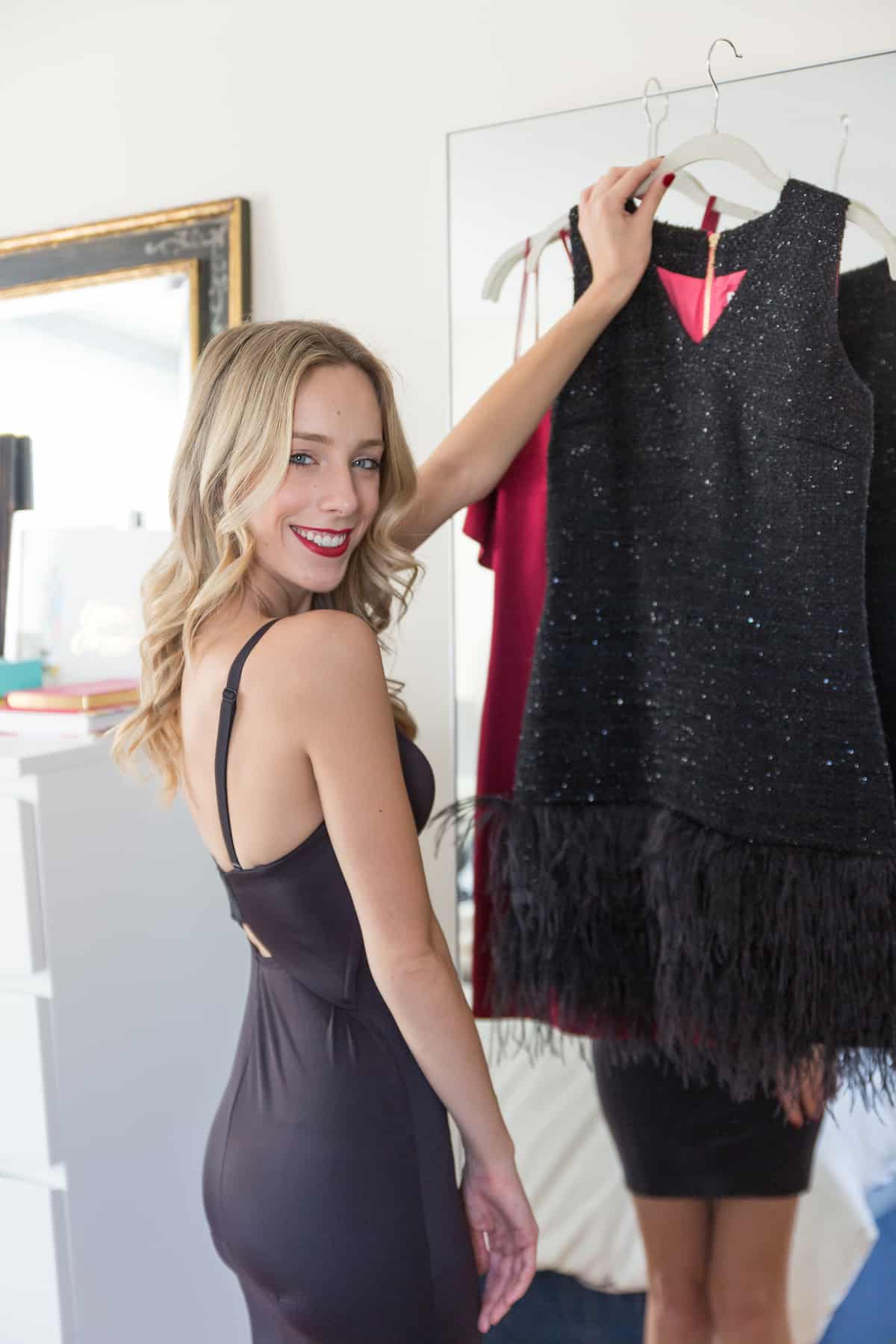 I'm not sure why it took me so long to try shapewear. Growing up I remember my mom would always layer a slip or body shaper underneath her outfit anytime she got dressed up – maybe I subconsciously just assumed I wouldn't need to consider using anything like that until I was a little older. WRONG!
No matter your age or size, I've come to realize shapewear can make all the difference in how you feel in what you're wearing. I've definitely had my share of struggles with form-fitting dresses and looking back on some of the parties and weddings I've attended I wish I would've had something like the Maidenform Smooth Foam Cup Slip. The name is completely fitting because this slip hugs me in all the right places and just completely smooths out my midsection and booty. Total necessity for holiday party season!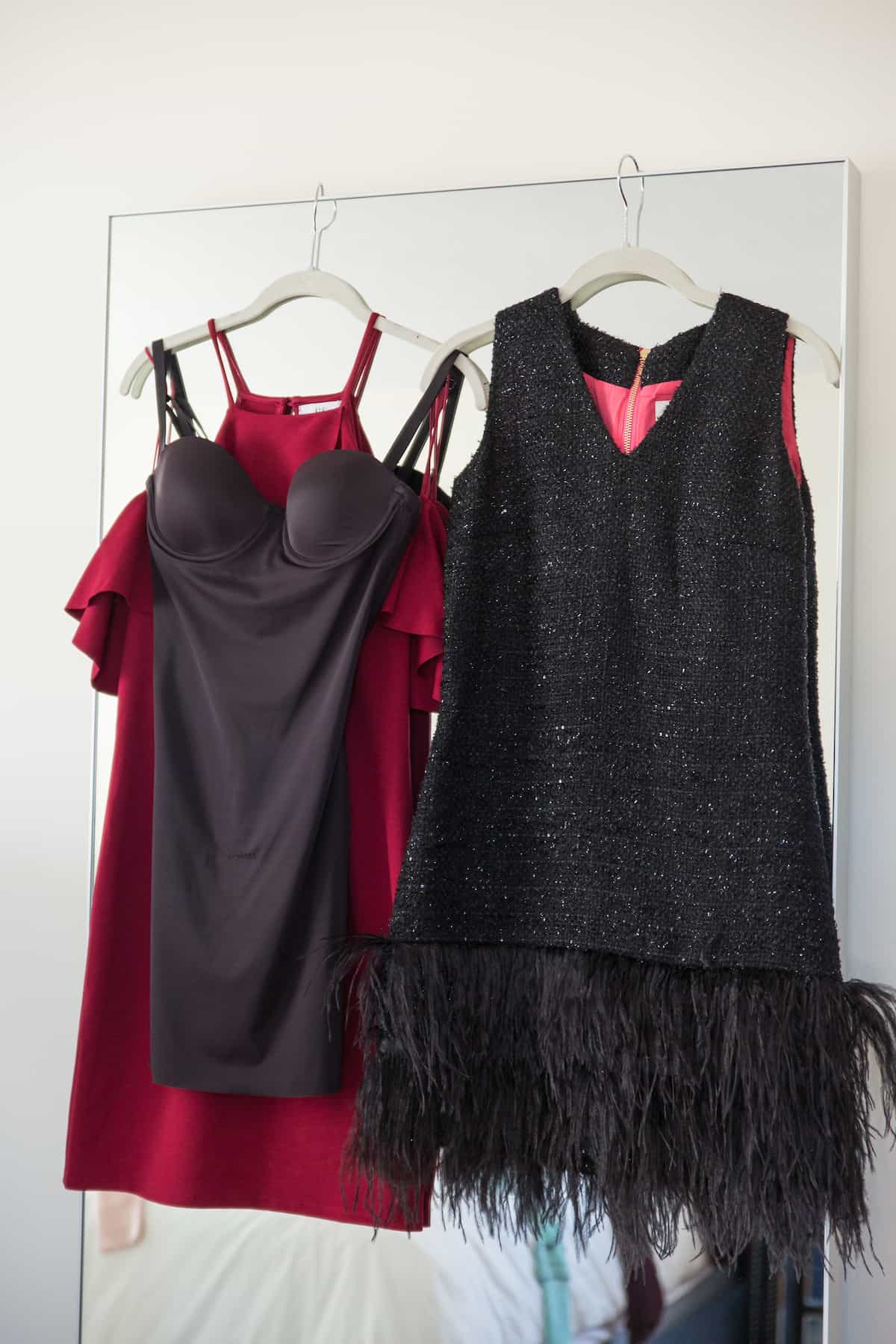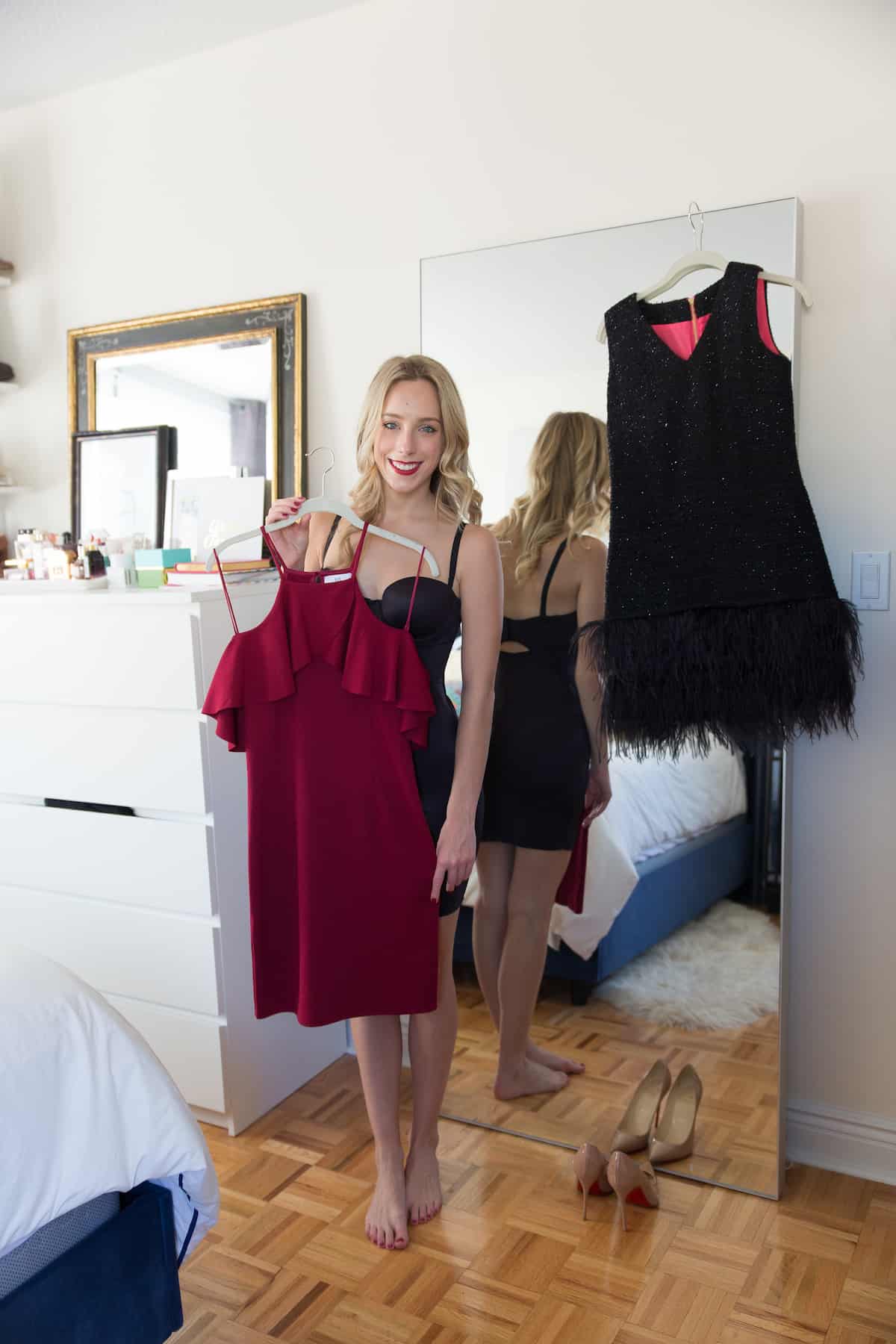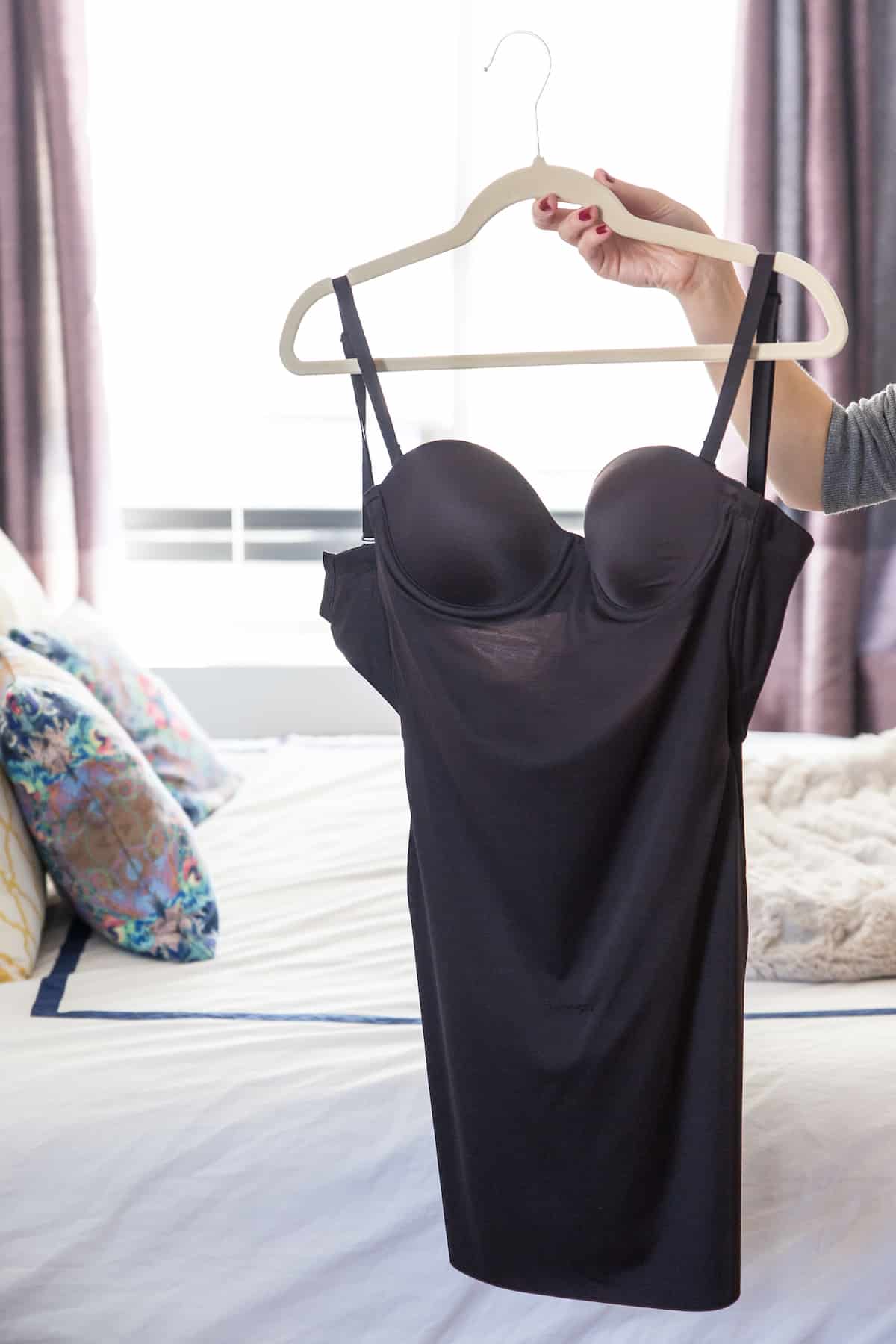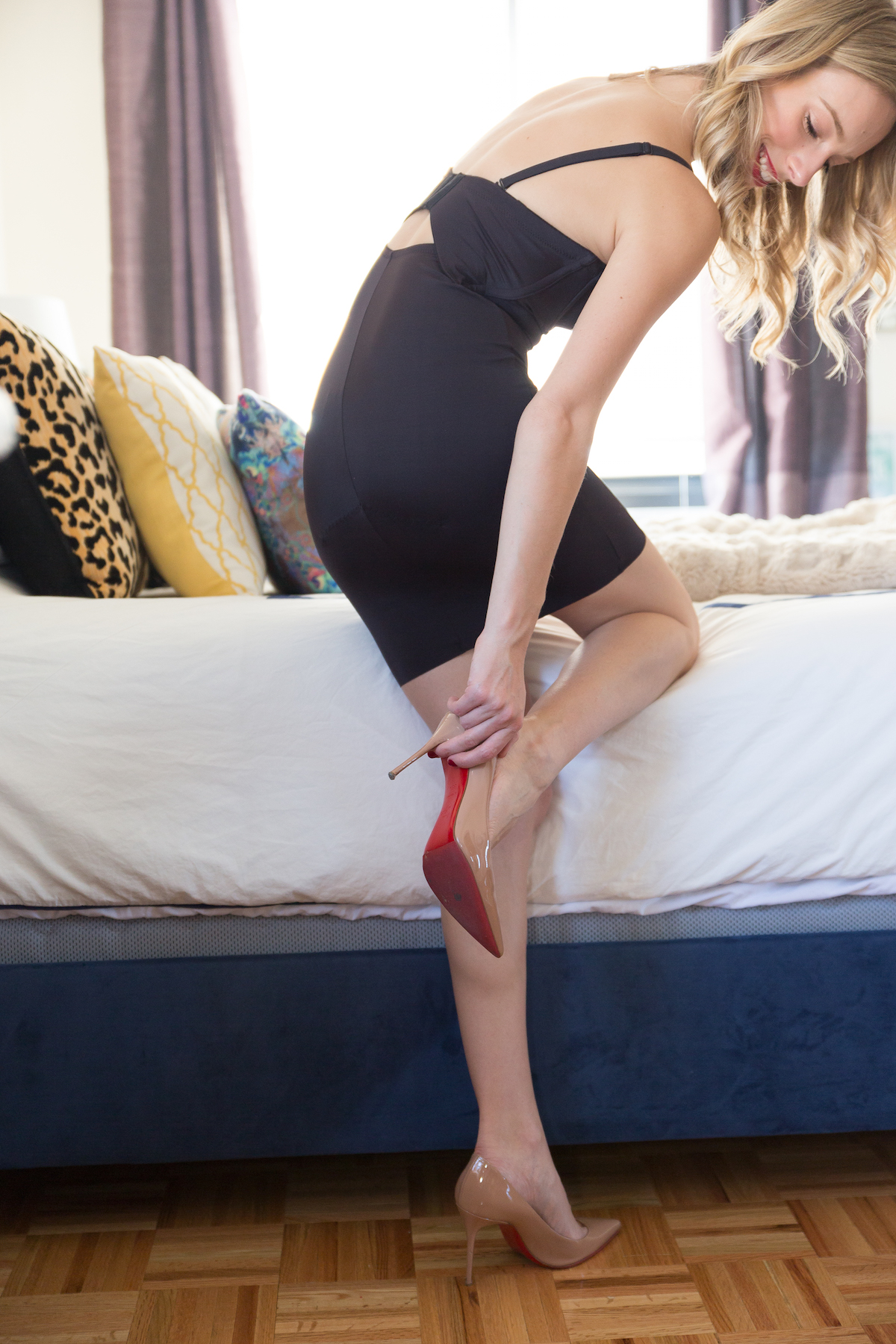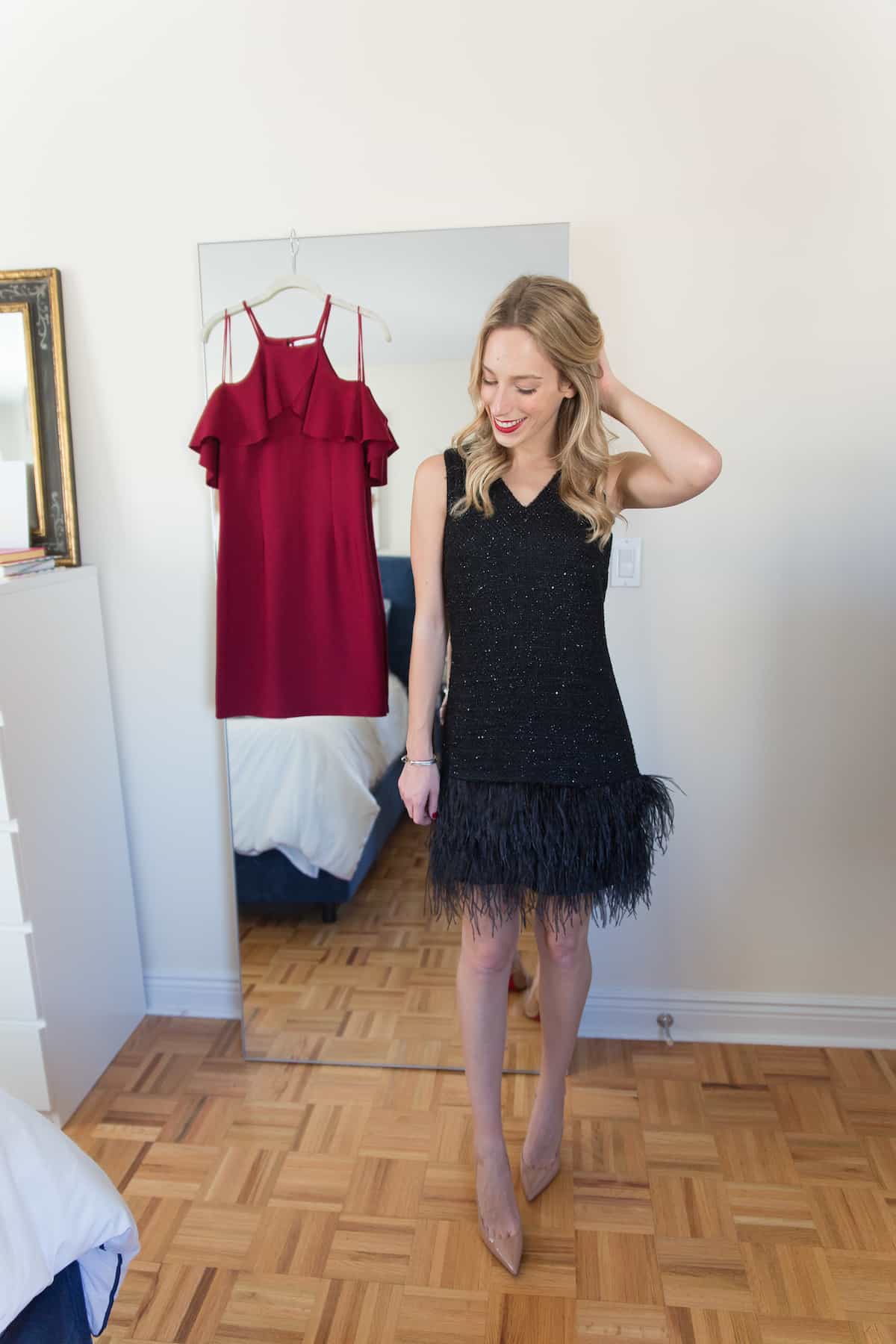 Photography by Caitee Smith
Featured Items…
Maidenform Slip c/o | Sail to Sable Feather Cocktail Dress | Red Cold Shoulder Cocktail Dress | Christian Louboutin 'Pigalle' Pumps | Similar Black Crossbody Bag
One of the great things about wearing a slip is that you get all the benefits of both a slimming tank and shorts. It's a wonderful all-over solution that will allow you to wear any dress without having to worry about panty lines, seams or visible bra straps because both underwear and underwire foams cups are built-in. The straps on this slip are convertible and can be tailored to wear underneath any type of dress whether it's one shoulder or a plunging v-neck. You can remove them too if you're wearing something strapless!
Curious how it feels on? I'm not going to lie. It is form-fitting, but the fabric (a mix of nylon & spandex) is not bulky and in fact feels incredibly smooth and lightweight. I also like how Maidenform slips are sized according to band and cup size ensuring that it will fit you like a glove.
Have I convinced you yet that you need one of these slips in your life? For such a budget-friendly price I think it's worth trying and seeing the difference it can make underneath that slinky holiday party dress.
Big thank you to Maidenform for sponsoring this post!
- Katie