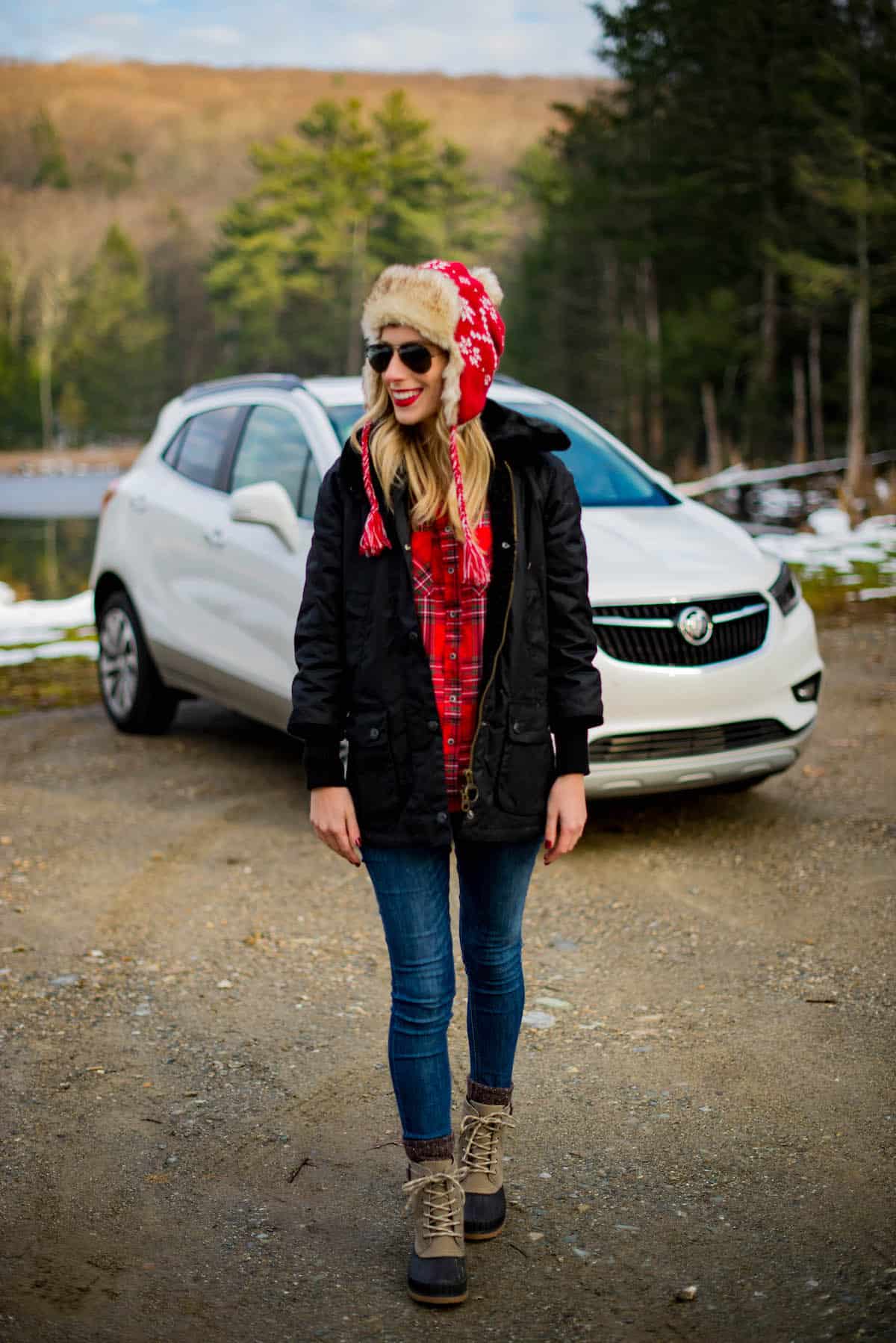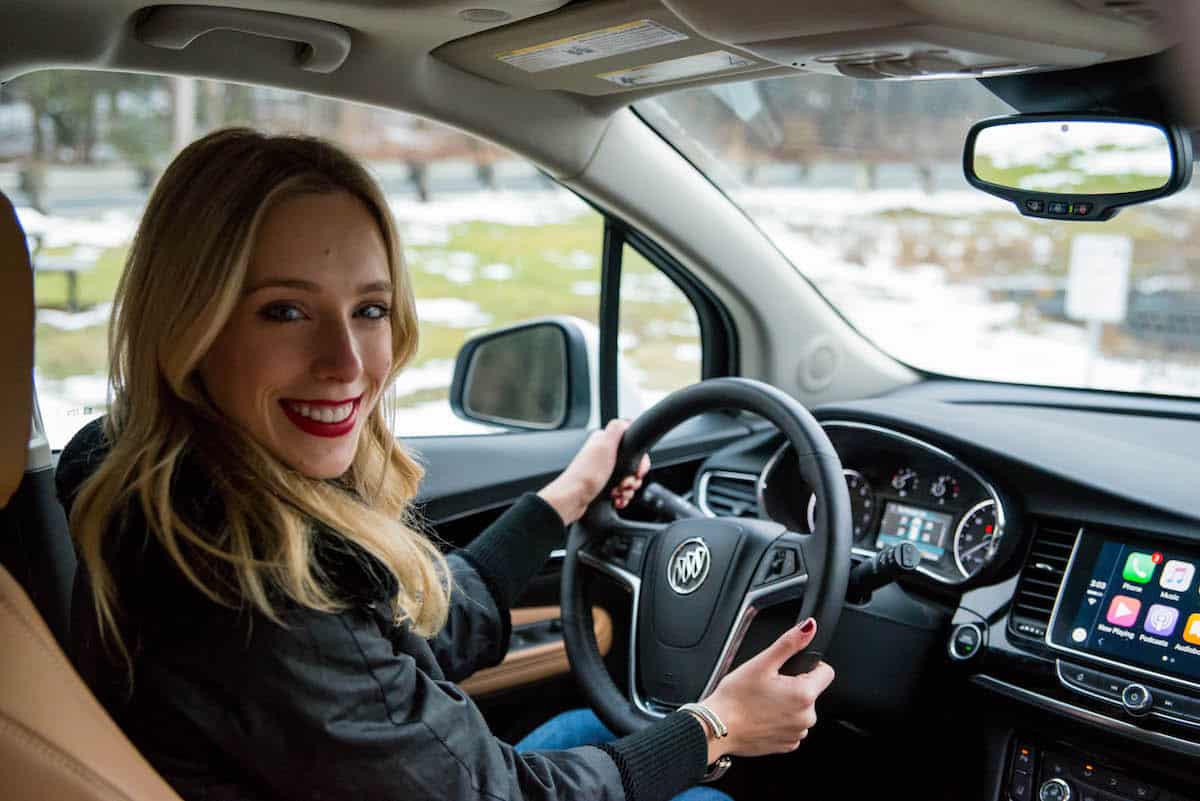 Truly nowhere else I've ever traveled makes me feel the same way I do when I'm in New England. Growing up I spent a lot of time in Connecticut with my cousins, and it was a big plus when I met Nick that he was from Massachusetts.
Every Thanksgiving we always take the bus or train to escape the city, but this year we decided to switch things up and do a road trip driving through the Berkshires on our way to Nick's fam in western Massachusetts. It's the first time we haven't relied on public transportation and omg, I don't think I could ever go back to the train! Nick and I were given the privilege to drive a new 2017 Buick Encore and WOW, did we enjoy this car! Keep on reading to see where we stopped on our journey as well as my thoughts on our awesome wheels. 
Shop Items Featured In The Post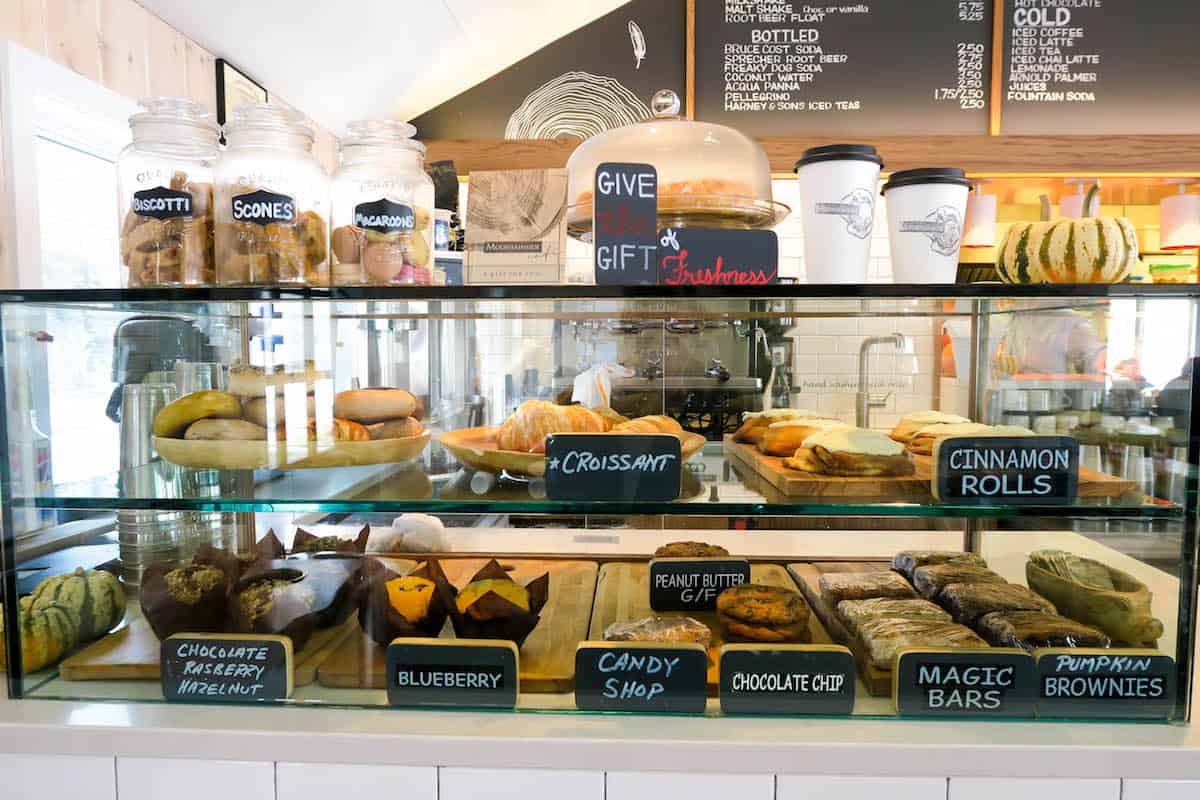 Leaving the city we took a long scenic route up the Taconic Parkway in New York state before getting off on Route 7 in sleepy western Connecticut. We drove through two covered bridges (Bulls & West Cornwall) as we made our way through the towns of Kent and Canaan. It had just snowed and was SO beautiful! I tortured Nick with Christmas carols almost the entire way  😛  For lunch we stopped at Mountainside Cafe where we had sandwiches, hot cocoa and the best sweet potato fries of my life!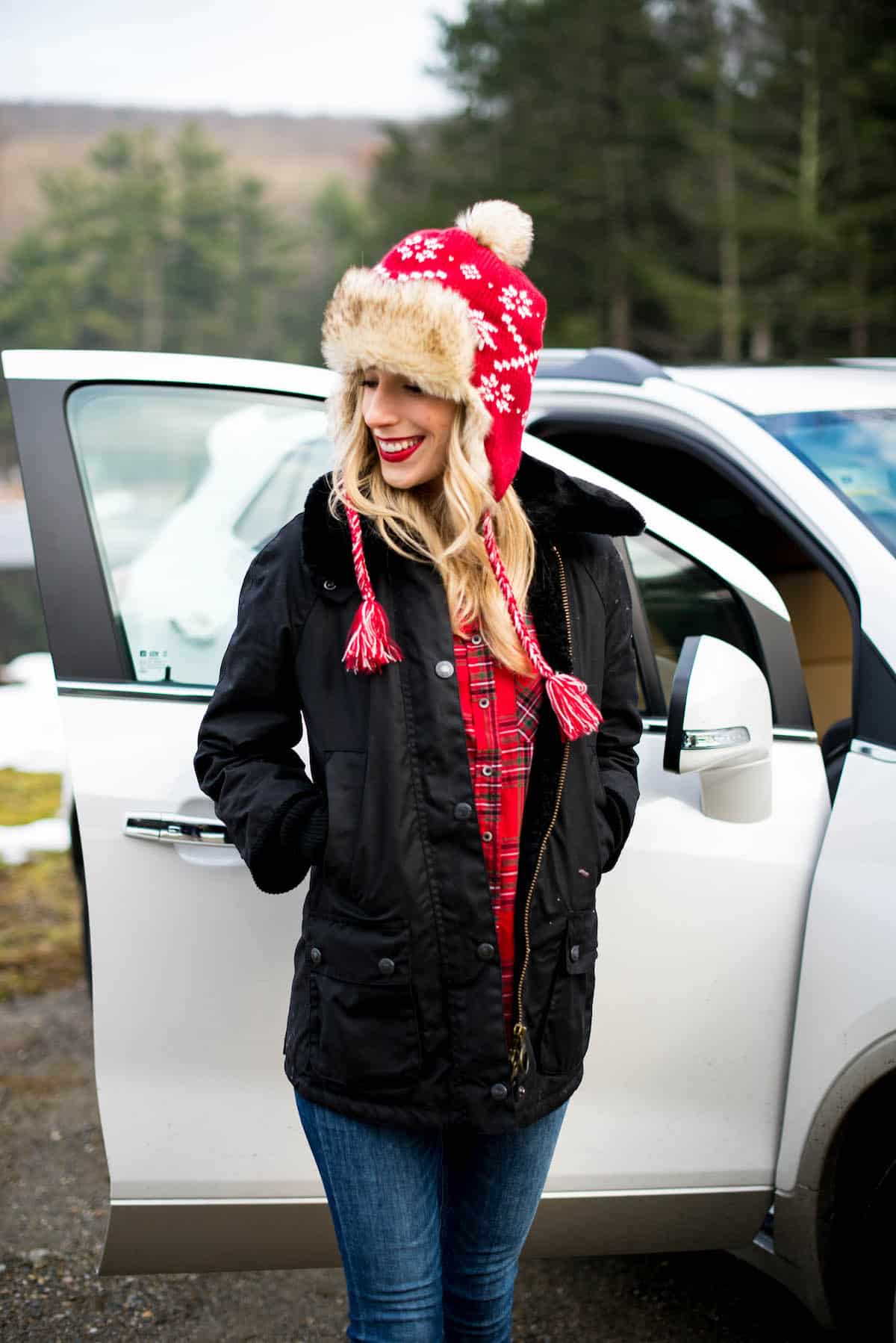 I pretty much lived in this hat, plaid shirt and Barbour coat over the holiday!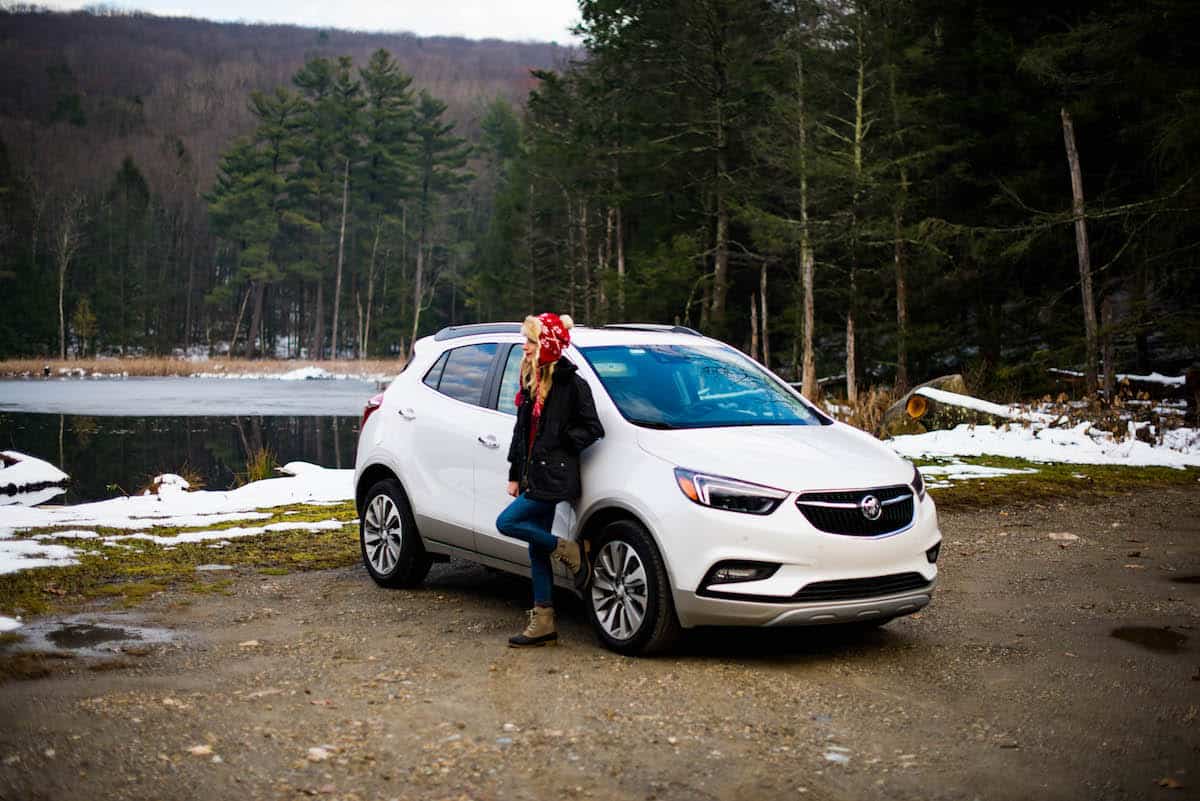 The Buick Encore could not have been a more perfect ride for this trip. It's a compact luxury SUV outfitted with high-tech features including a wifi hotspot, a sleek interior and ample space for cargo. Basically this car was made for escapes and couldn't have been a better fit for city folk like us! We had a total blast zipping around the country roads and little towns.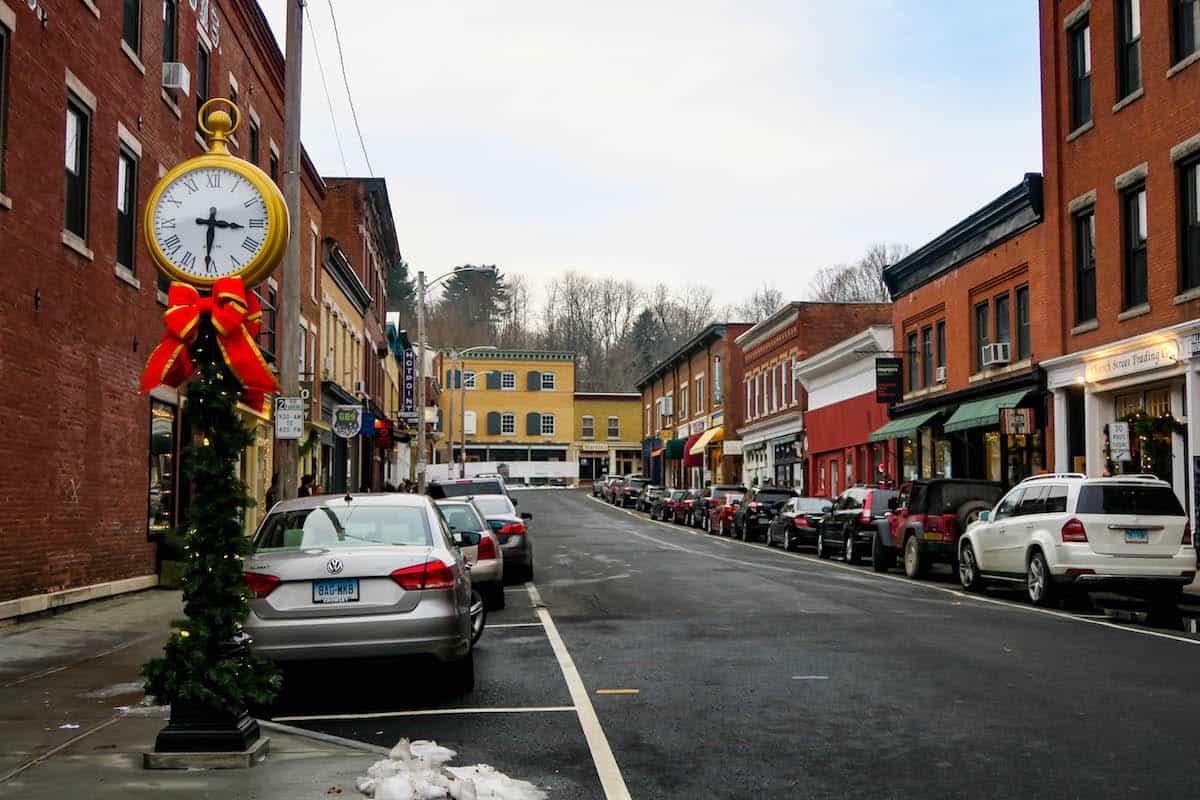 If you're unfamiliar with the Berkshires, it's a rural mountain region located in the westernmost area of Massachusetts. It's a popular spot for people who live in populated parts of New York and New England to have second homes. I think of it as a more low-key version of The Hamptons, swapping out beaches for mountains and lakes. Great Barrington is a well-known town in the Berkshires filled with 'mom and pop' boutiques and family-owned restaurants. I recommend stopping and spending an afternoon walking around!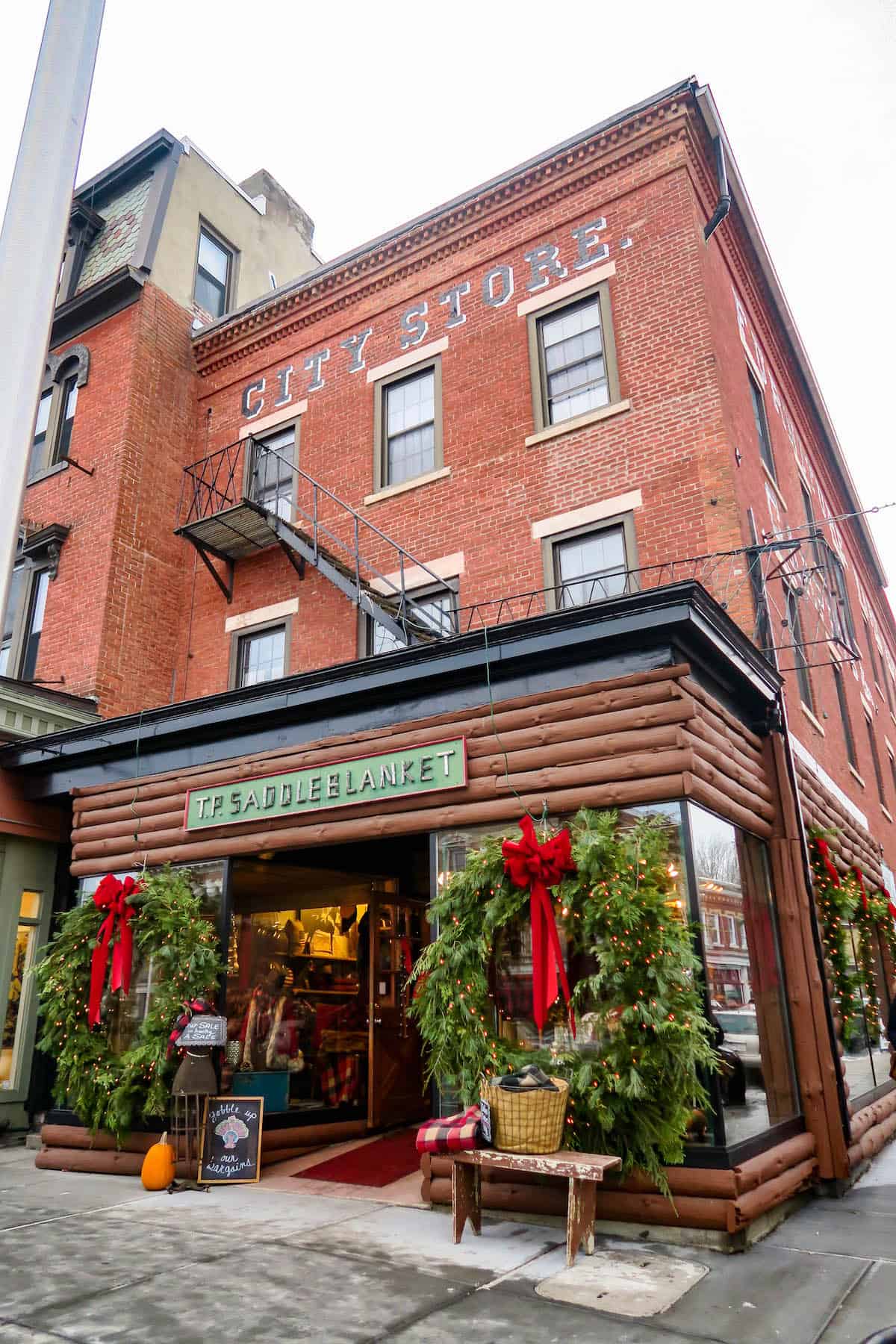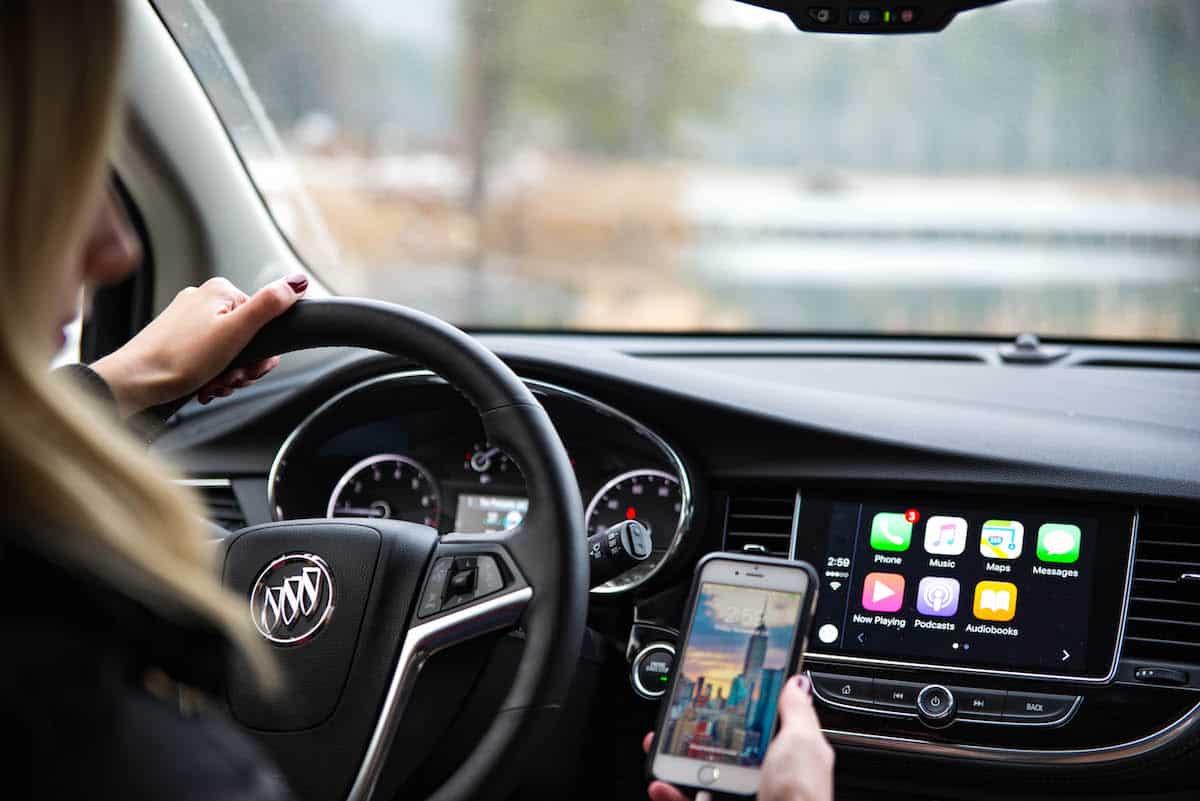 I'm not kidding when I say that the Buick Encore is PACKED with tech features. Having not owned a car in over four years, I've been totally unaware of all the innovations and upgrades now found in new models. The Encore is suited up with a 4G LTE WiFi connection that lets drivers sync up to 7 devices at once. Yes, I was able to use my laptop and surf the Internet while Nick drove. It was CRAZY! Along with wifi, you also get Apple Car Play and a touchscreen console where you can sync your device to view maps, play music or make phone calls and respond to texts – all without even picking up your phone. It was insanely cool and convenient!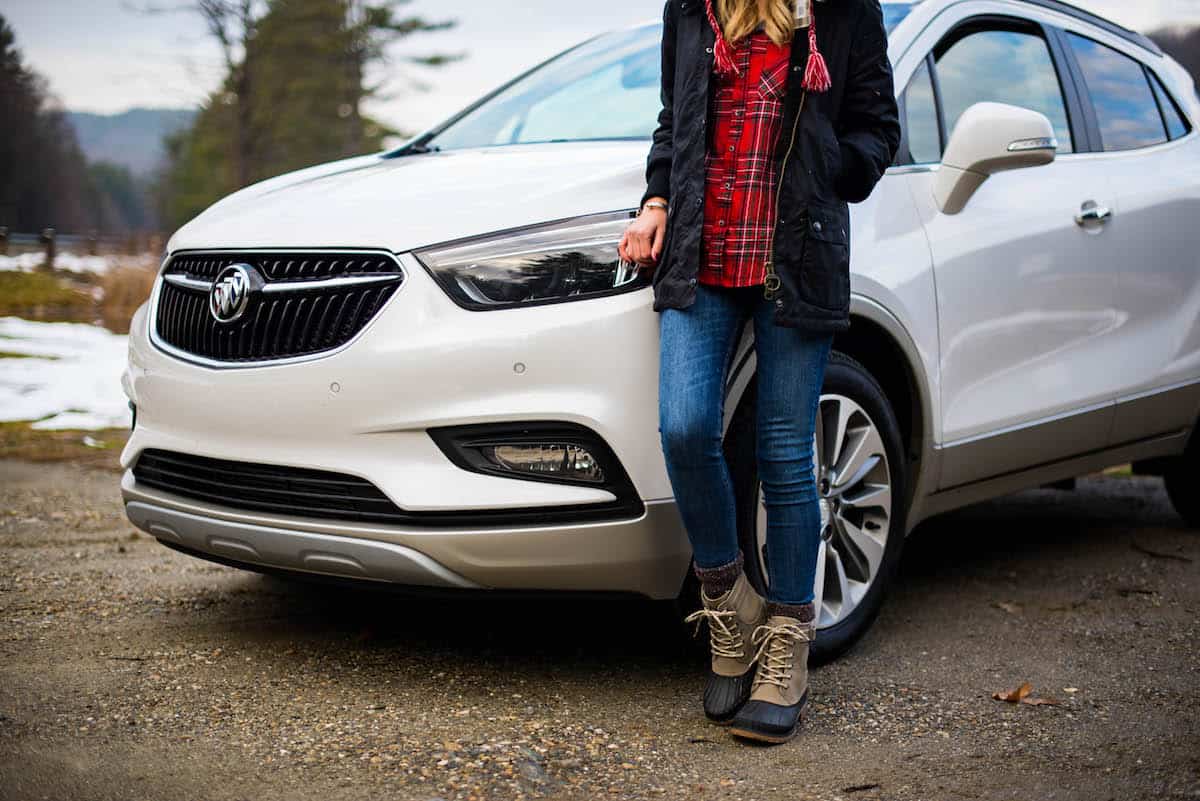 Duck boots for the win! These were perfect staying warm and dry in the snow.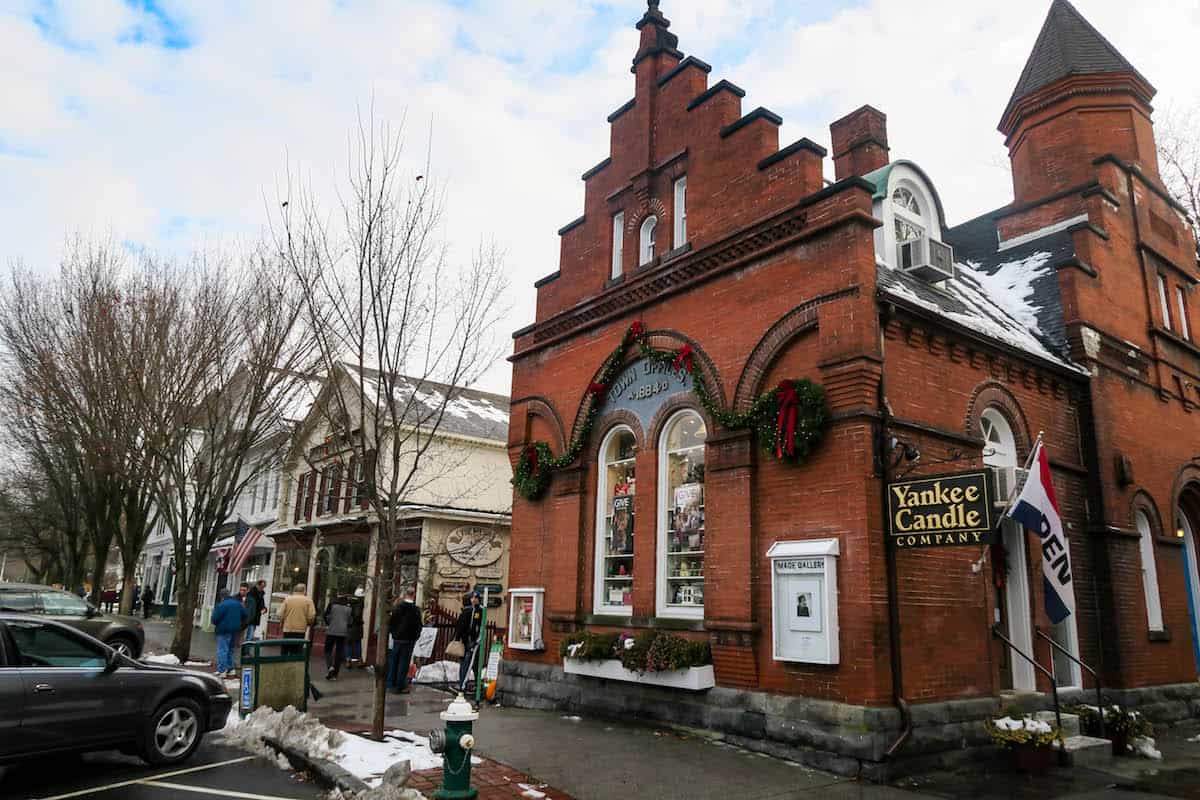 Another adorable town that we discovered was Stockton, located about 20 minutes north of Great Barrington. Here you'll find The Red Lion Inn (a historic Berkshires destination since 1773) along with more shop and restaurants. We didn't have a chance to stop and eat here, but a kind follower on Snapchat recommended Main Street Cafe and Michaels— hopefully we can try these on our next trip!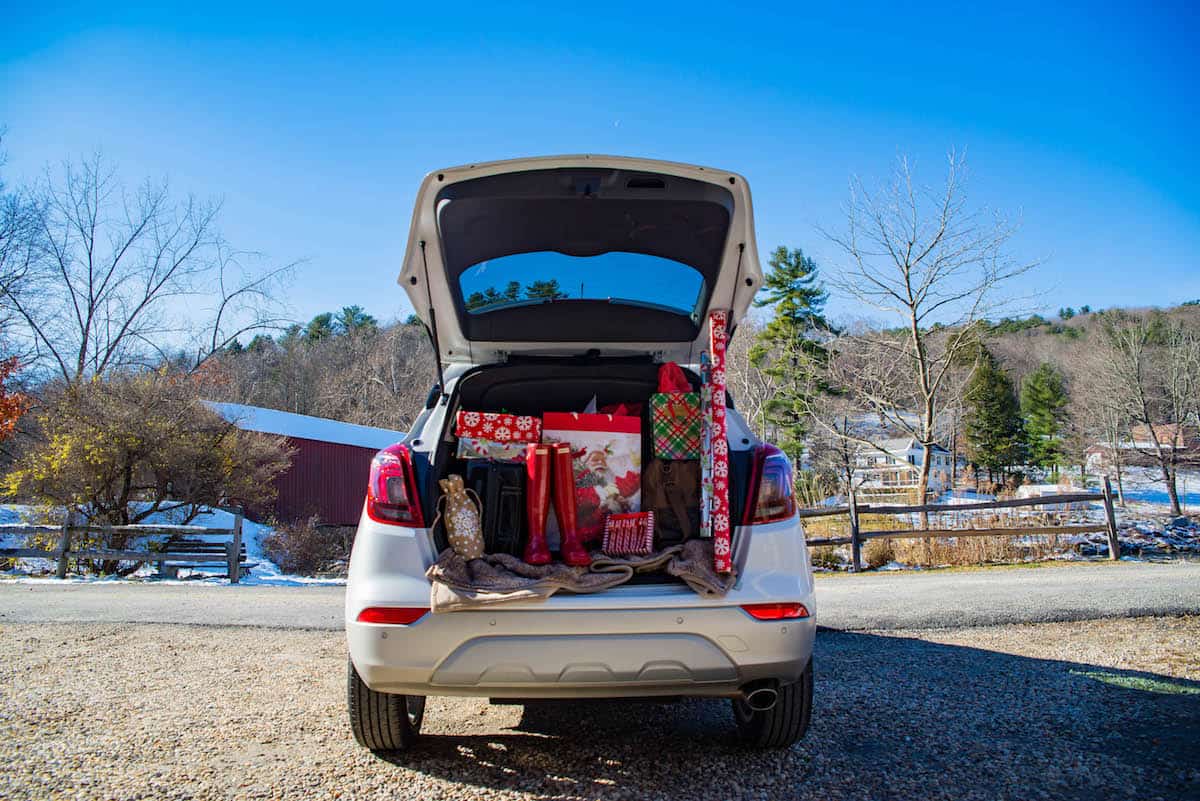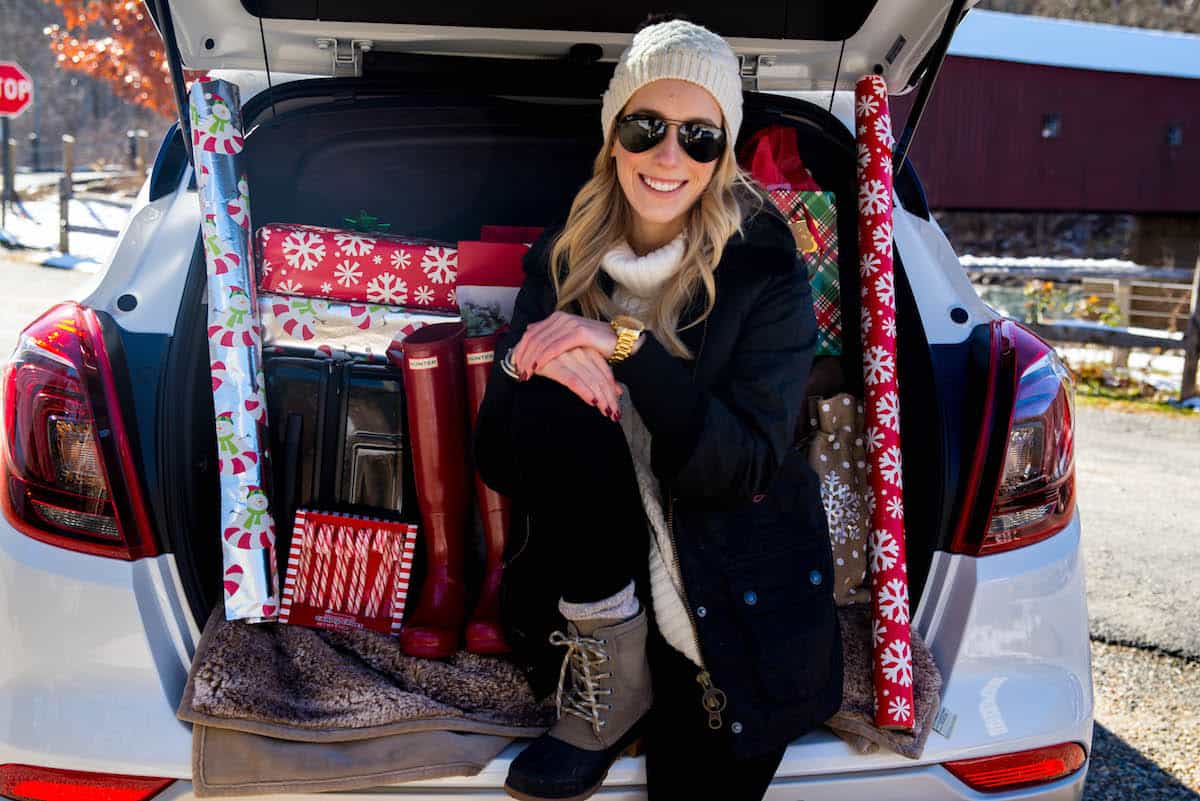 The Encore gave us all the space we needed for our luggage, Hunter boots and early holiday gifts. Don't judge me… I like to plan in advance 😳 I've personally never enjoyed driving big oversized cars so the Encore was perfect for me. It had all the room Nick and I needed to feel comfortable without being smushed by my million bags from overpacking  😛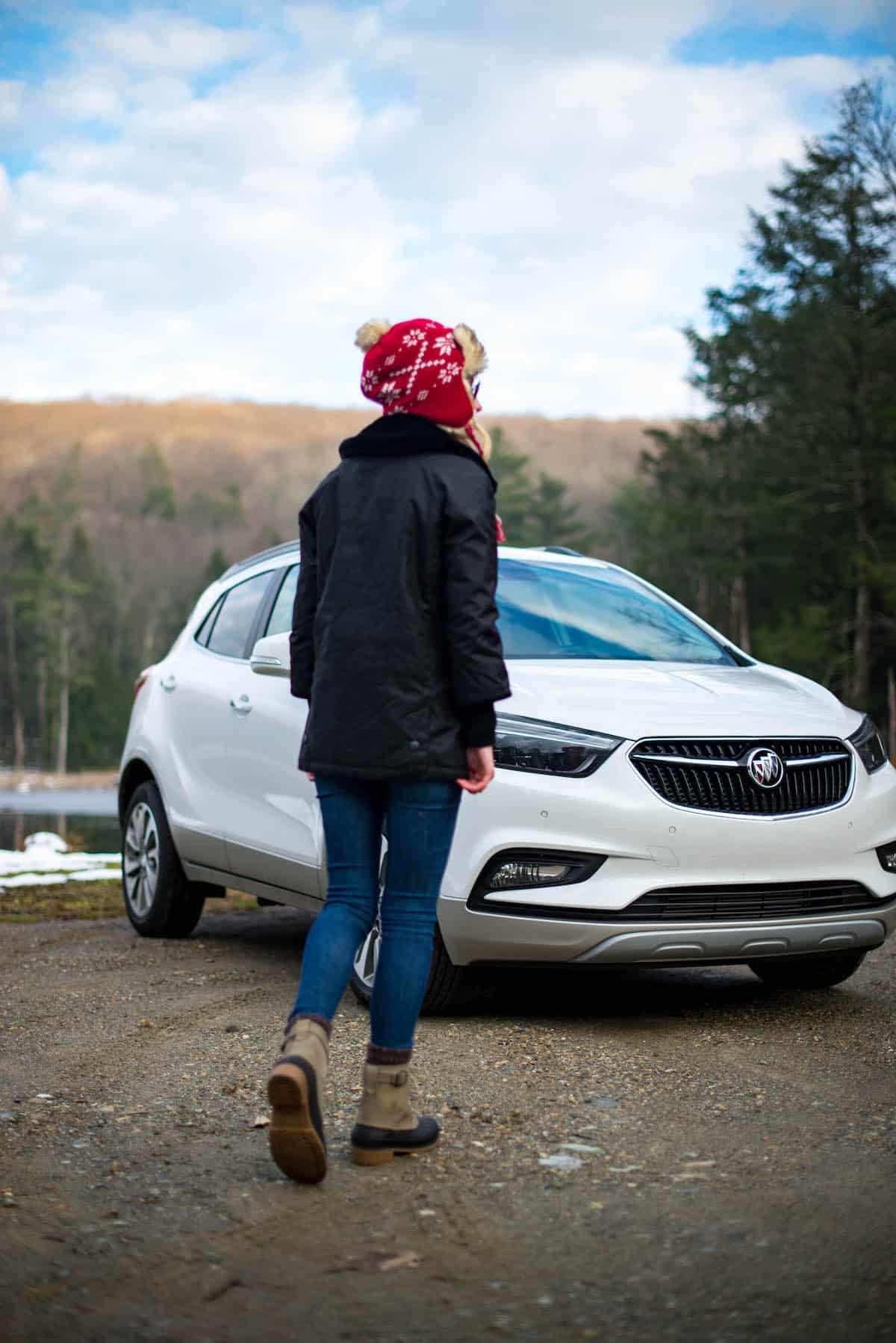 While taking the scenic route added an extra hour to our trip, our experience driving the Buick Encore through beautiful Connecticut and the Berkshires made it totally worth the extra time. I'd choose country roads over an interstate any day! We're planning on spending Christmas in New England as well so I hope we can repeat this trip and stop in a few more places. Skiing is on our to-do list too, so I'm crossing my fingers for snow!
Happy December 1st Everyone!!
Shop Items Featured In The Post


- Katie