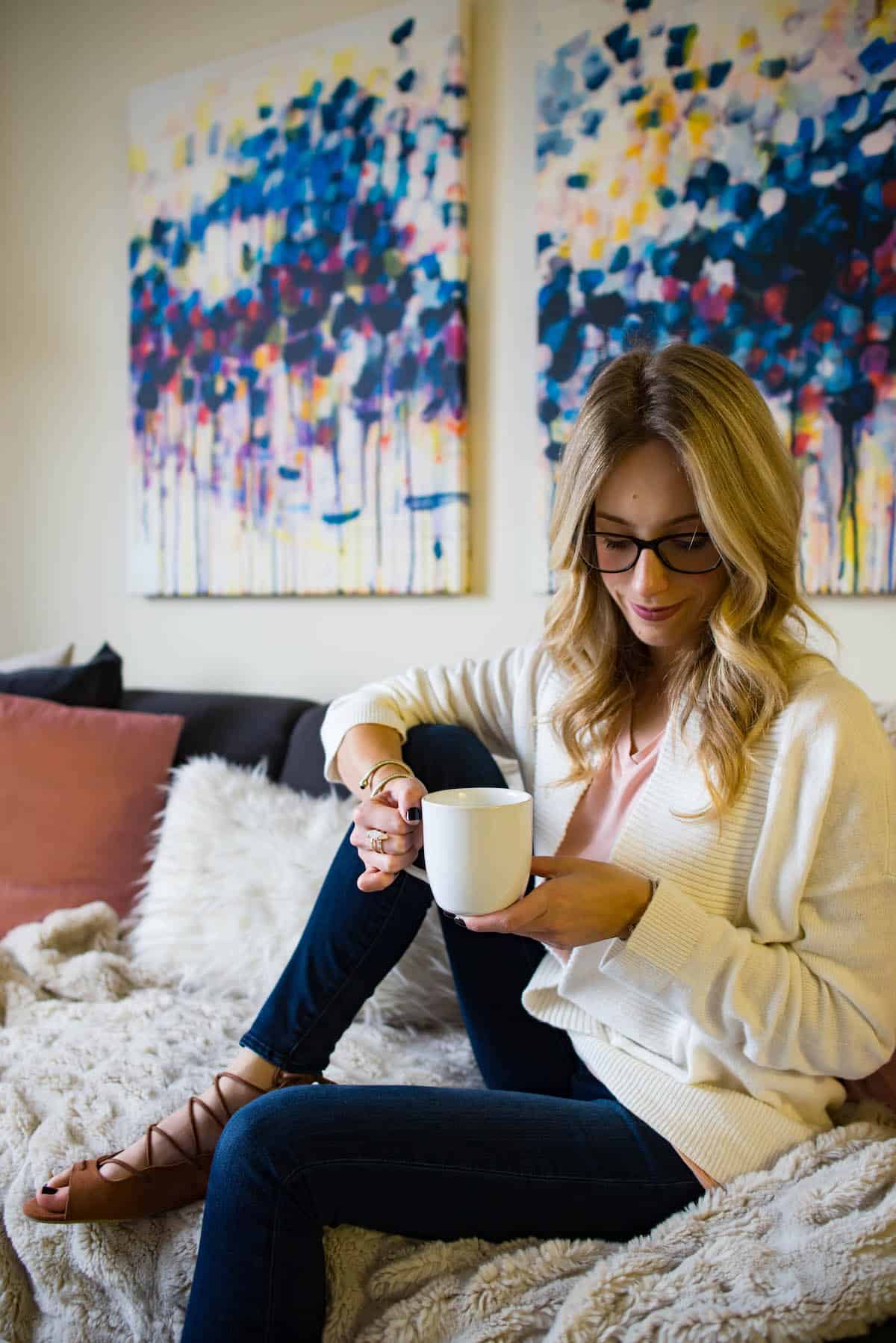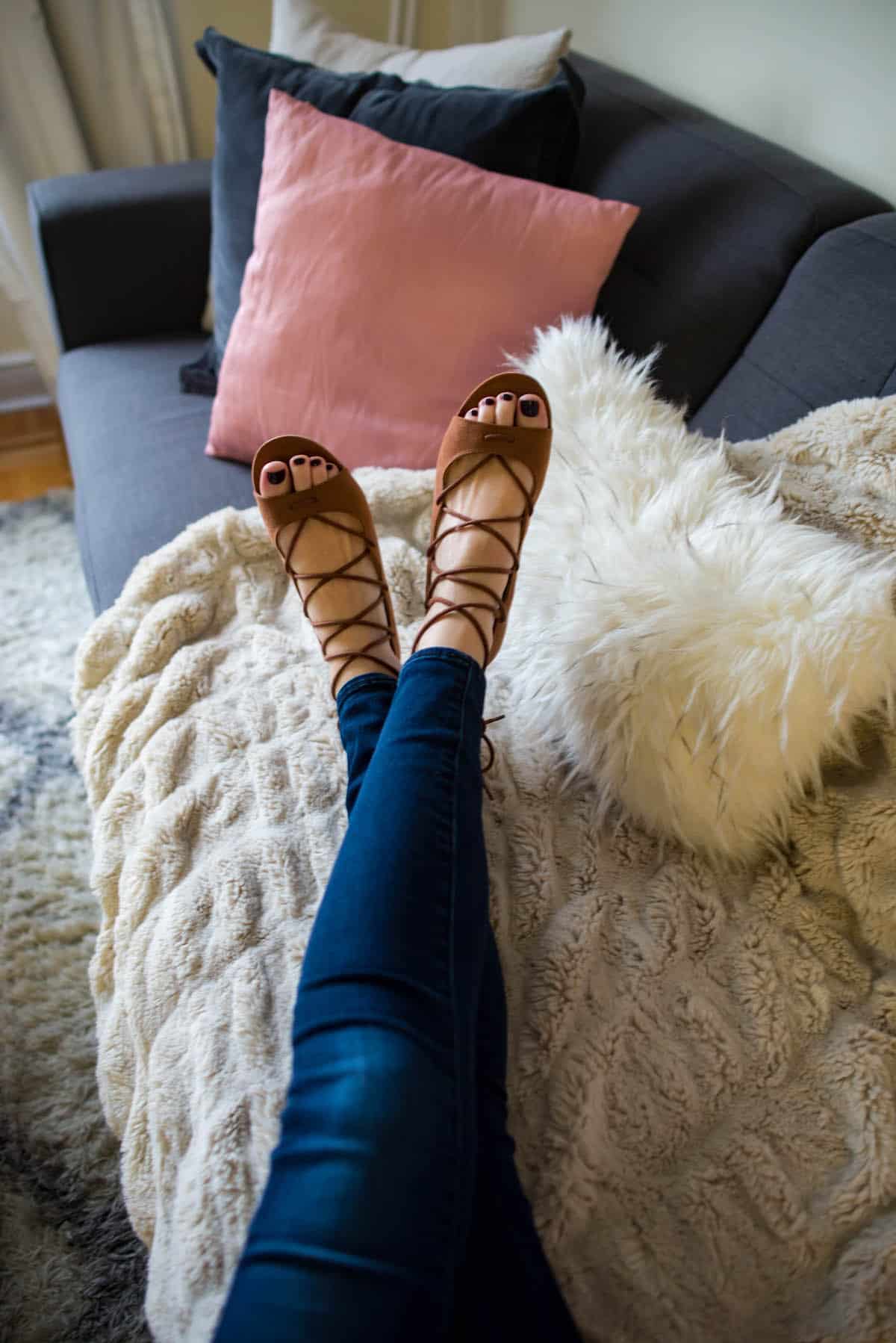 The first day back to reality after celebrating New Year's is always a tough one. It's cold and dreary outside too so that isn't helping my mood either. Ugh, anyone else with me?
I'm definitely going to miss the days during the holiday break where all I did was lounge around my apartment in sweaters and flats, watch Netflix and order Seamless takeout. At least we're all in this together!
Shop The Post!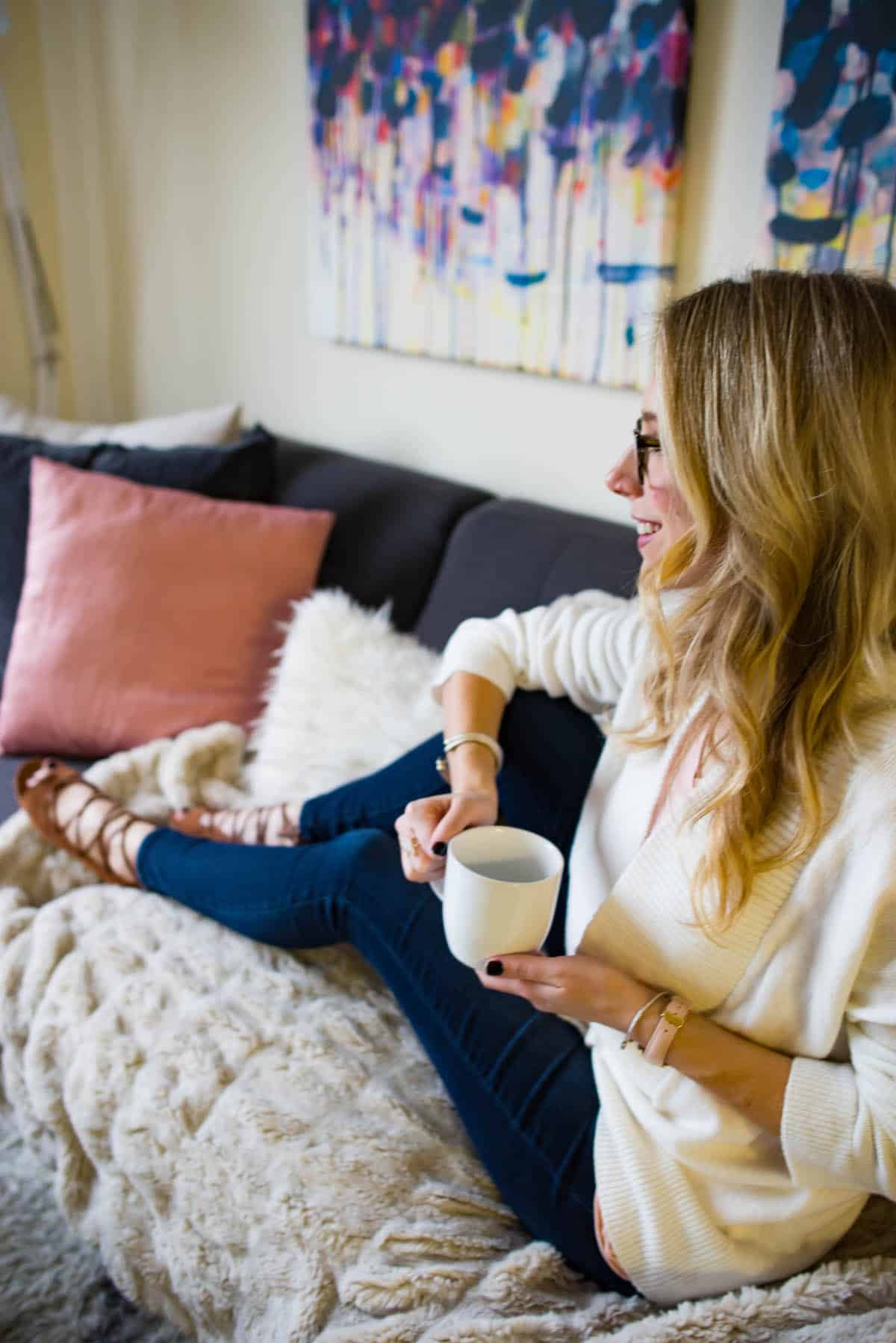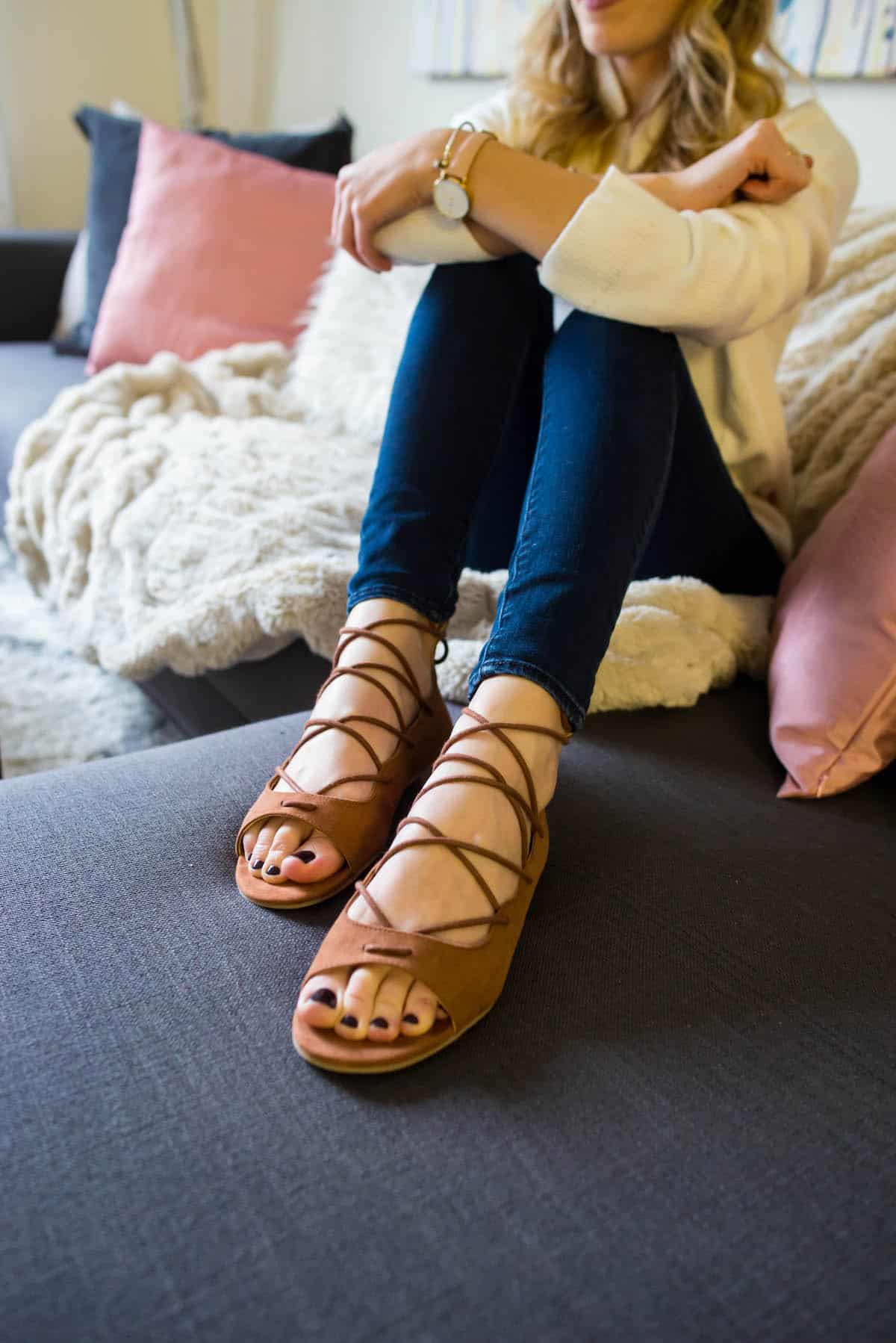 I Was Wearing…
Payless Laced Peep Toe Flats  (on clearance!) | White V-Neck Sweater | Skinny Jeans | Pink T-Shirt | Reading Glasses | Watch | David Yurman Bracelets | Kendra Scott Ring c/o
Shop The Post!


Lately I've been trying to put a little bit more effort into my casual day outfits. During December I fell into a habit of never changing out of sweatpants and t-shirts on off days. While there's nothing wrong with that, it just made me start feeling a little lazy and "icky." I know my appearance doesn't necessarily matter when I'm home, but I swear I always feel more positive when I take the time to get dressed.
Since I don't like wearing street shoes around my apartment (NYC sidewalks are n a s t y) I keep a few pairs of loafers and flat shoes solely for inside use. These laced peep toe flats from Payless are great because I can easily throw them on with skinny jeans, plus they're super cute. These are a perfect option to wear when we have guests because the last thing I want is to gross out anyone out with my bare feet or clunky slippers.  😛
Am I crazy or does anyone else do the same thing? What's your casual day uniform? 
Big thank you to Payless for sponsoring this post!
[thefeedproducts style='four']
- Katie