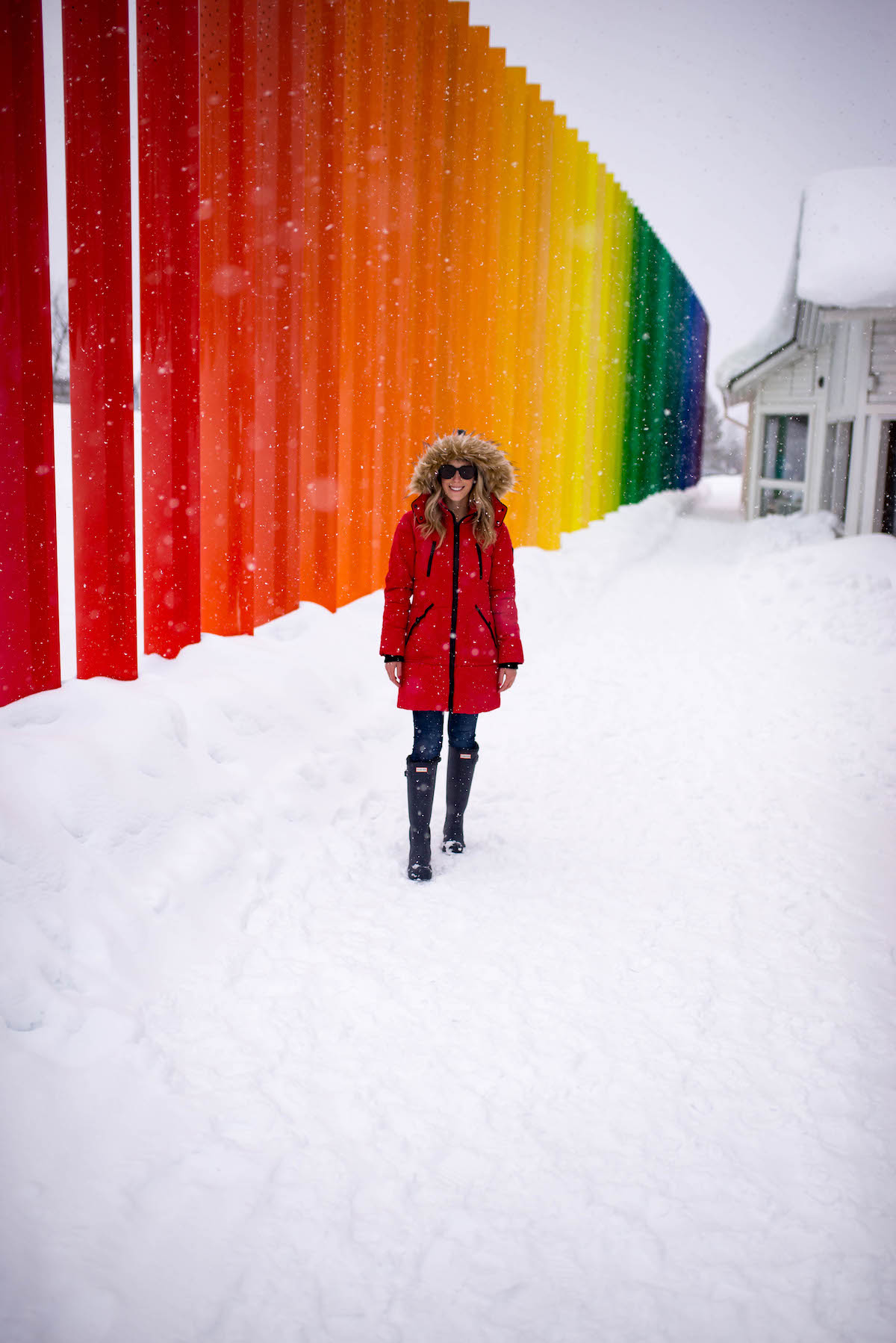 "We found color in the coldest place." I can't stop singing this in my best Rihanna "We Found Love" impersonation. Who else was obsessed with that song? Anyone?
Okay, back to the point. I have SO much to share from Finland, but jet lag has gotten the best of me so you guys will have to forgive me for taking a few days to put together my full recap. This trip was honestly one of the most adventurous and memorable experiences I've ever had– I'd rank it up there with studying abroad in South Africa. It was THAT cool.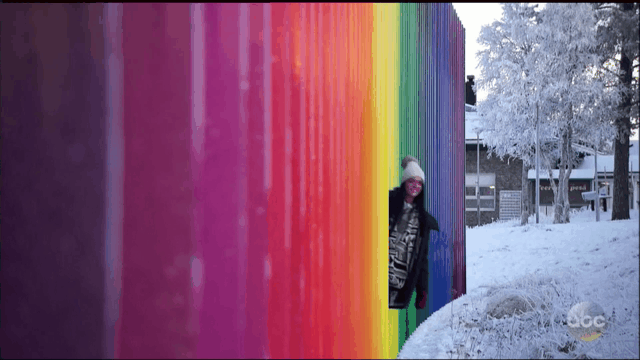 gif via EOnline
To kick things off I wanted dedicate a post to one of my favorite visual moments from the trip. Tell me: does this fence look familiar?
If you watched this season of ABC's The Bachelor then you probably remember seeing Raven skipping around her in the snow after her (apparently) successful Fantasy Suite night with Nick. I'm totally regretting not filming a few boomerangs of myself goofing off after finding this gif of her… I mean, how funny!?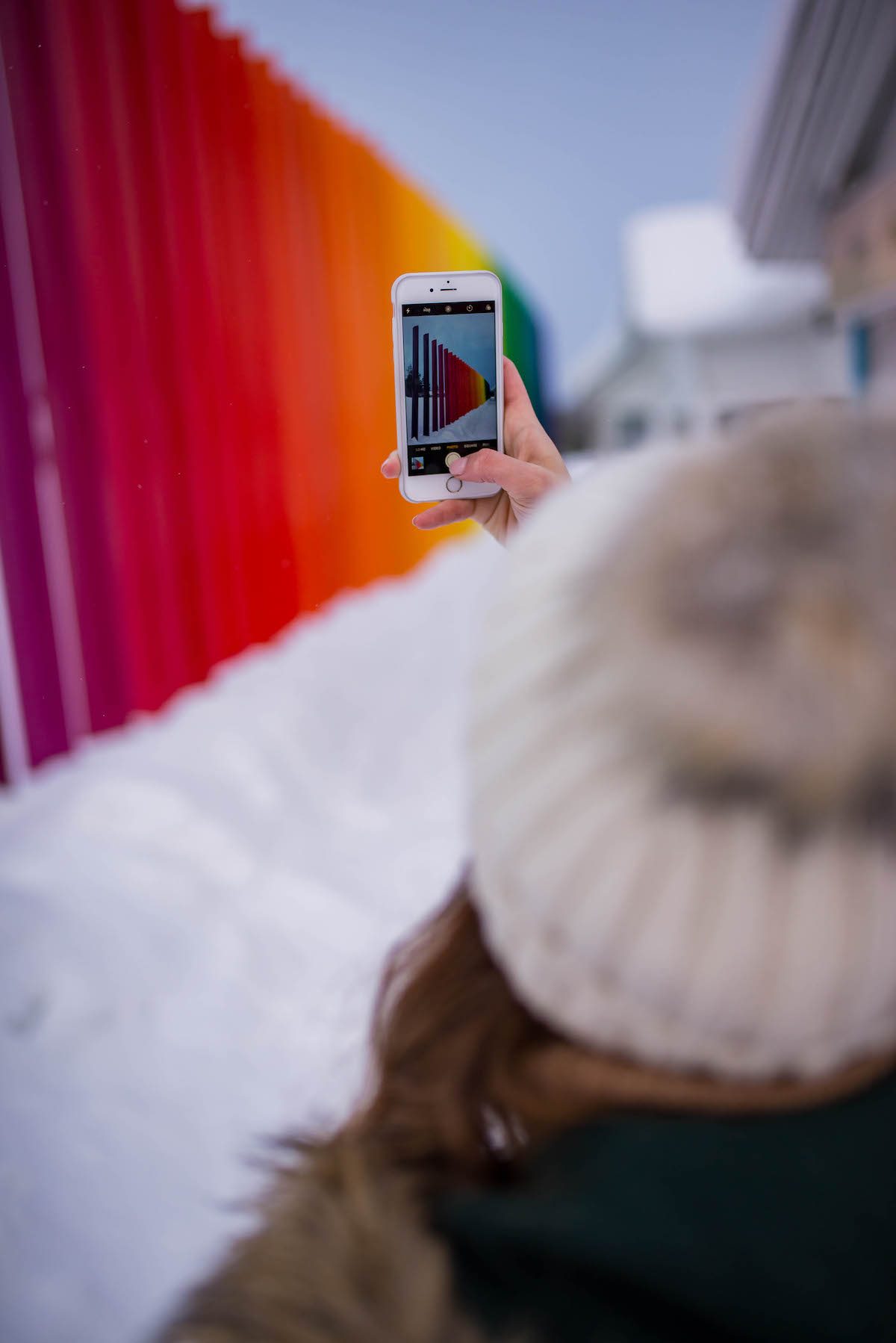 Carly (aka my partner-in-crime on the trip) was always down to get the cool snaps. Even if it meant freezing her fingers off. Sorry Carly!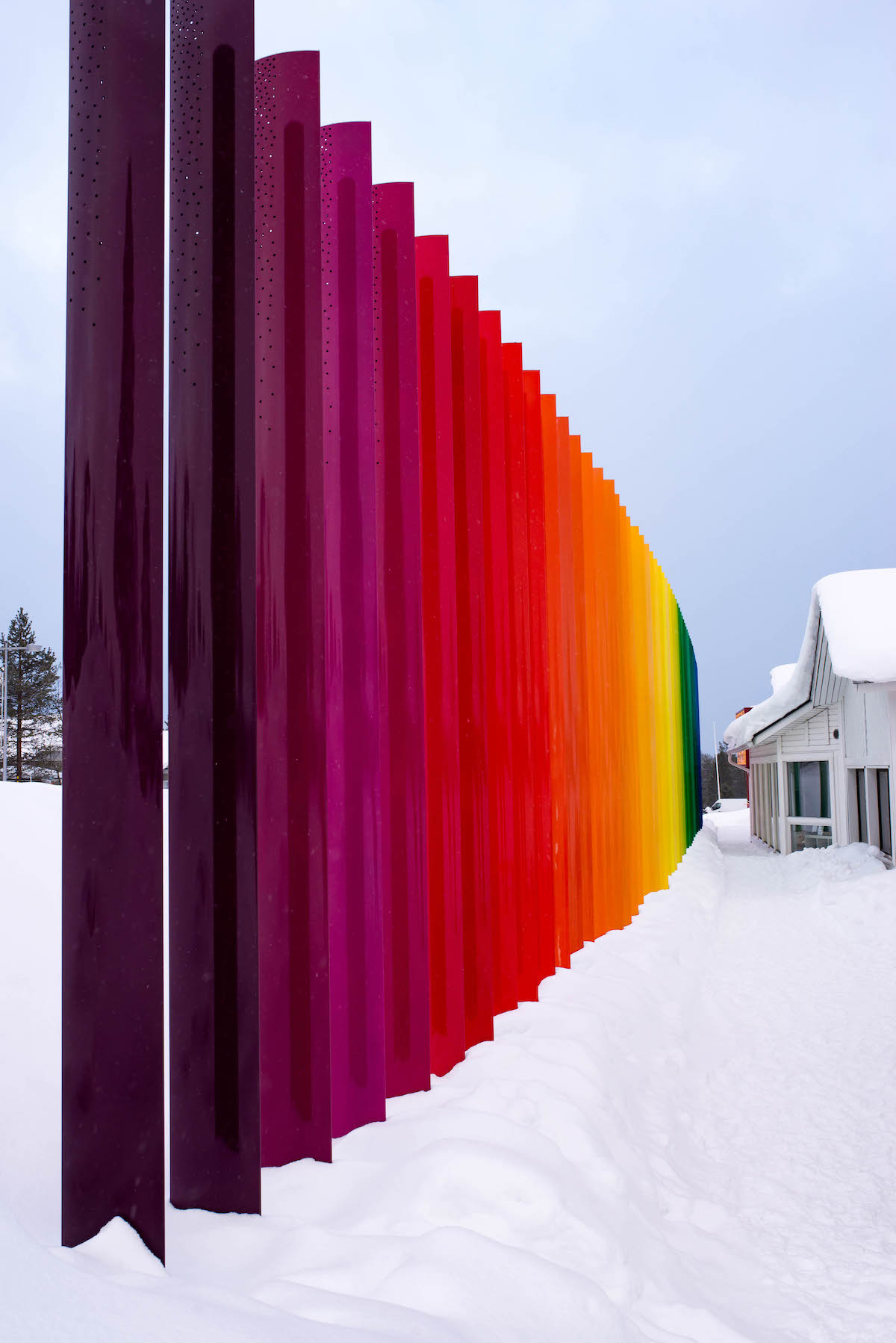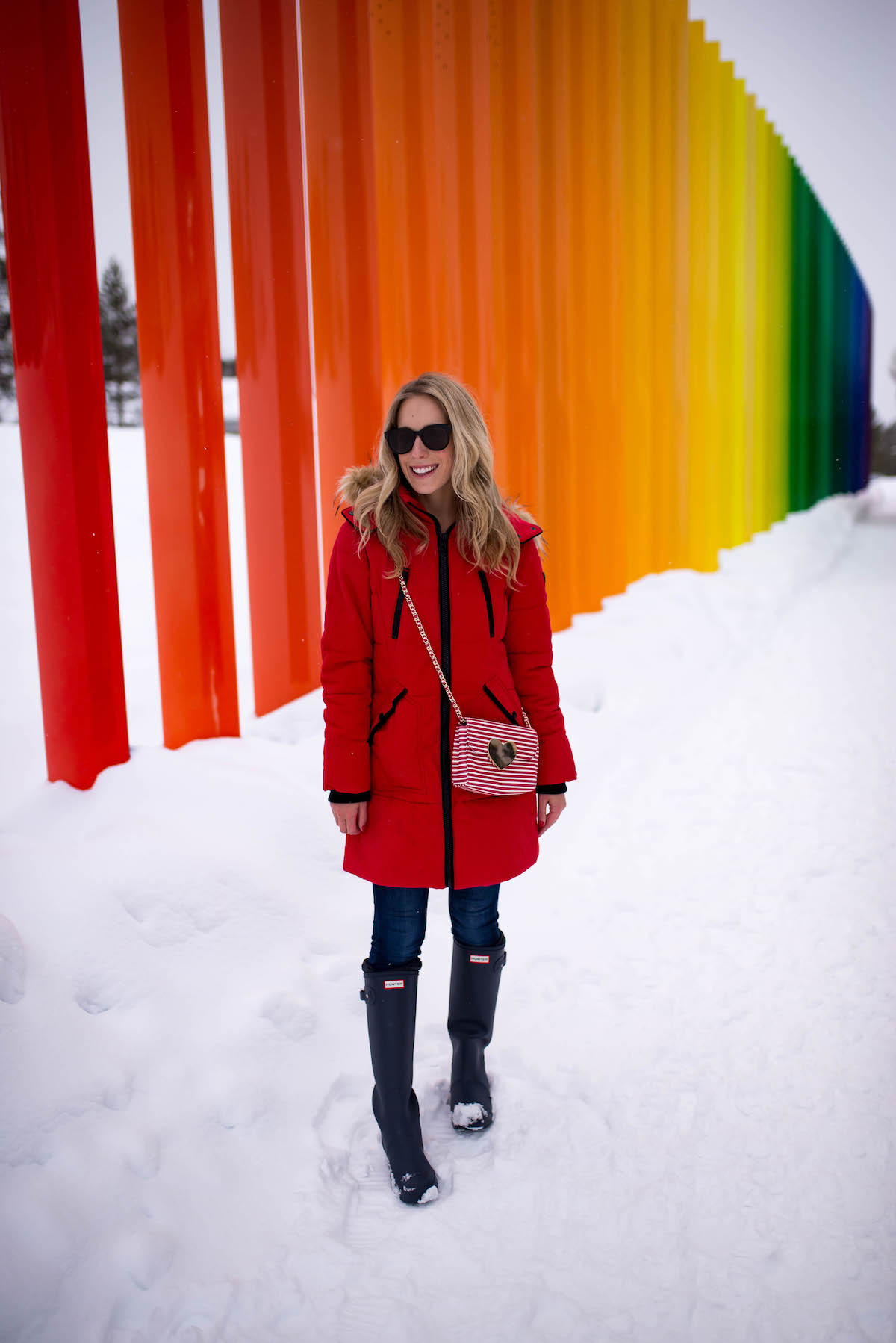 Red Expedition Parka (now on sale for under $100!) | Skinny Jeans | Hunter Boots | Similar Talbots Crossbody Bag | Cat-Eye Sunglasses
I scored this red down parka on sale a few weeks before leaving for Finland. If you're interested it's been further marked down to under $100 and is still available in every size!
I was honestly debating packing my Hunter Boots for this trip. I love 'em to death but they aren't easy to fit in a suitcase. Maybe it's time to invest in a short pair? Well, after finding this rainbow fence and taking these photos I'm glad that I did. Even if they put my suitcase dangerously close to the overweight limit…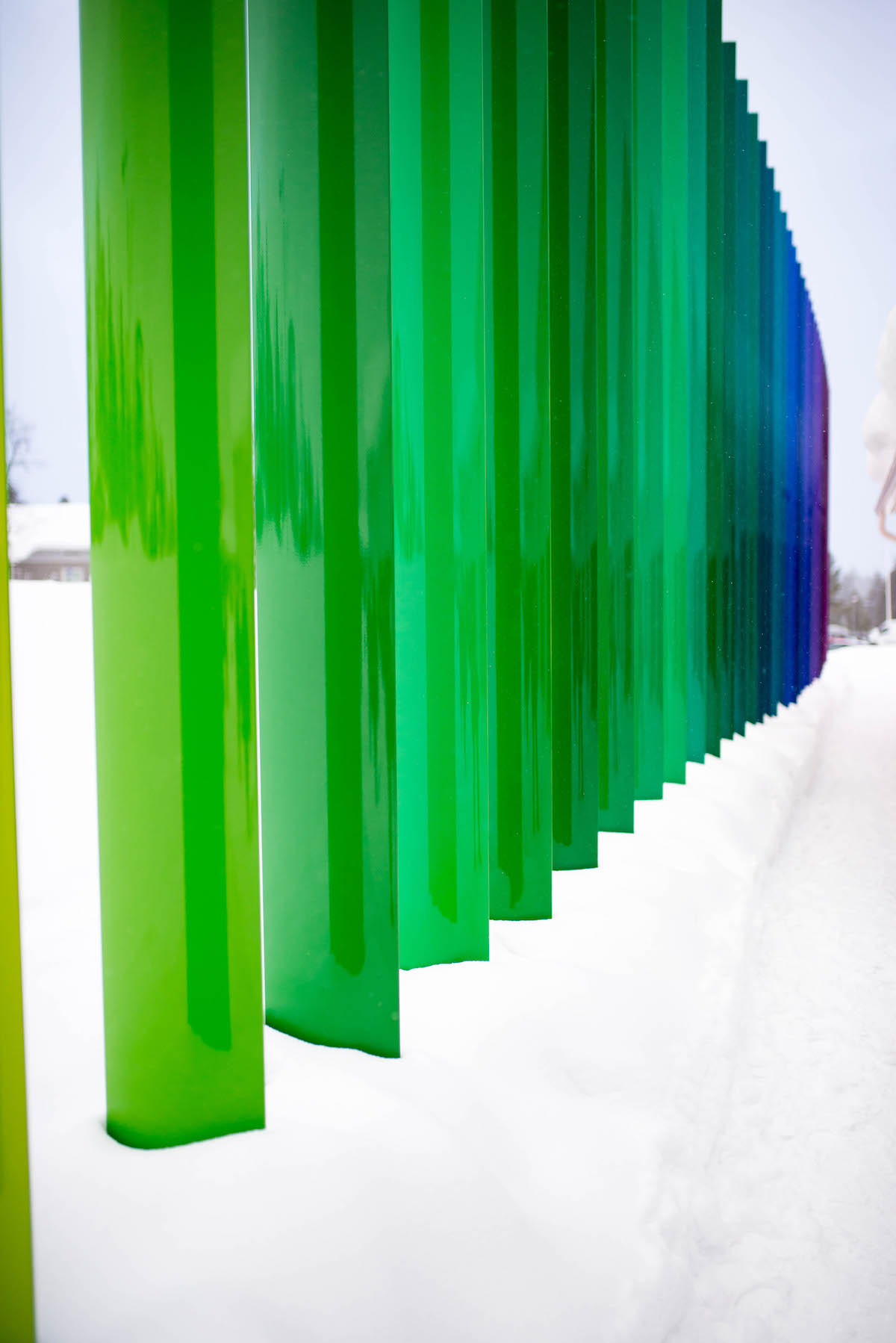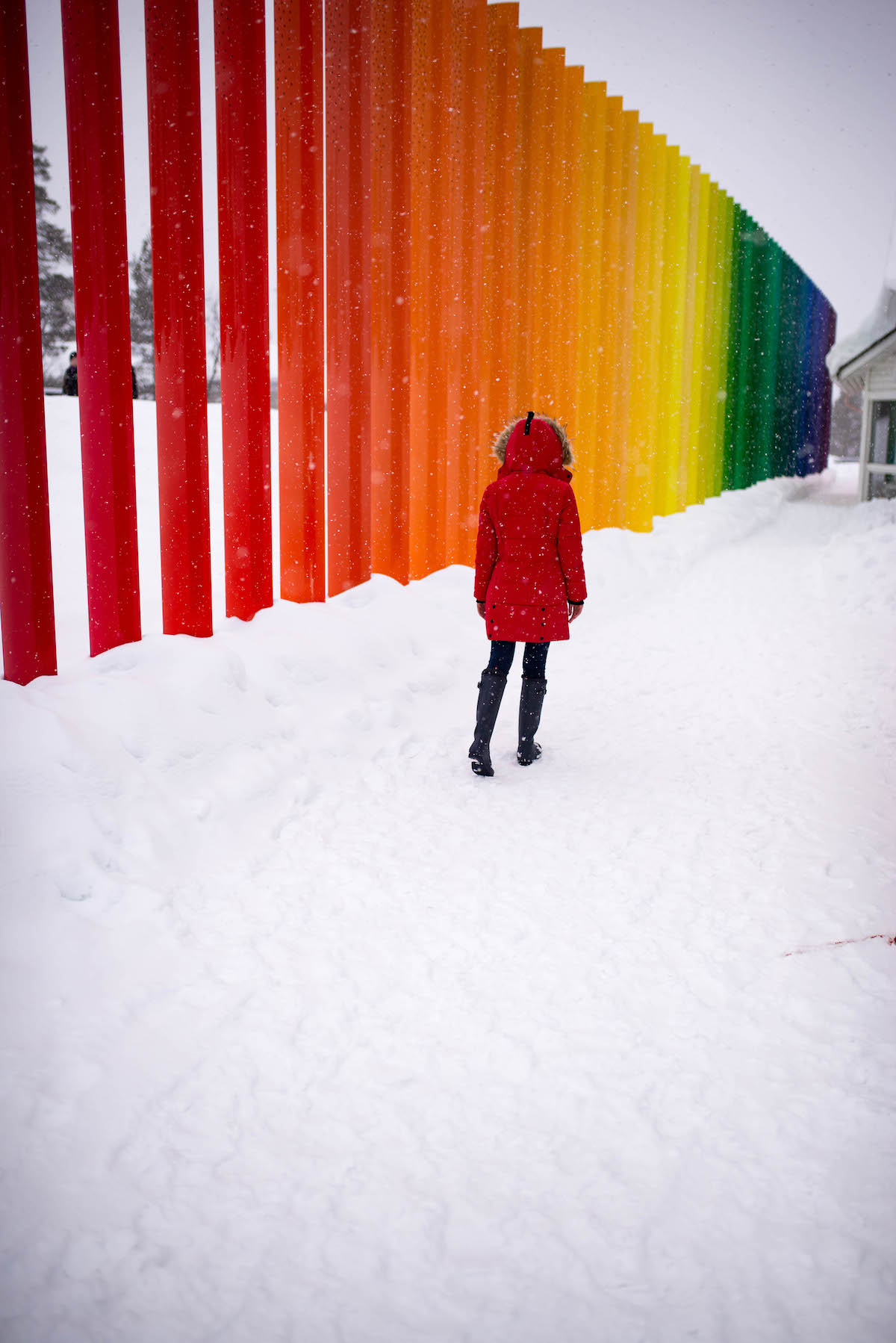 Even though I've been back in New York for a day, I still have to pinch myself after looking back through all my photos. I've never thought to shoot in front of murals– maybe I need to do some more street art scouting in New York? But really though. This adventure was one for the books and I hope you guys are looking forward to seeing more next week! xo
- Katie