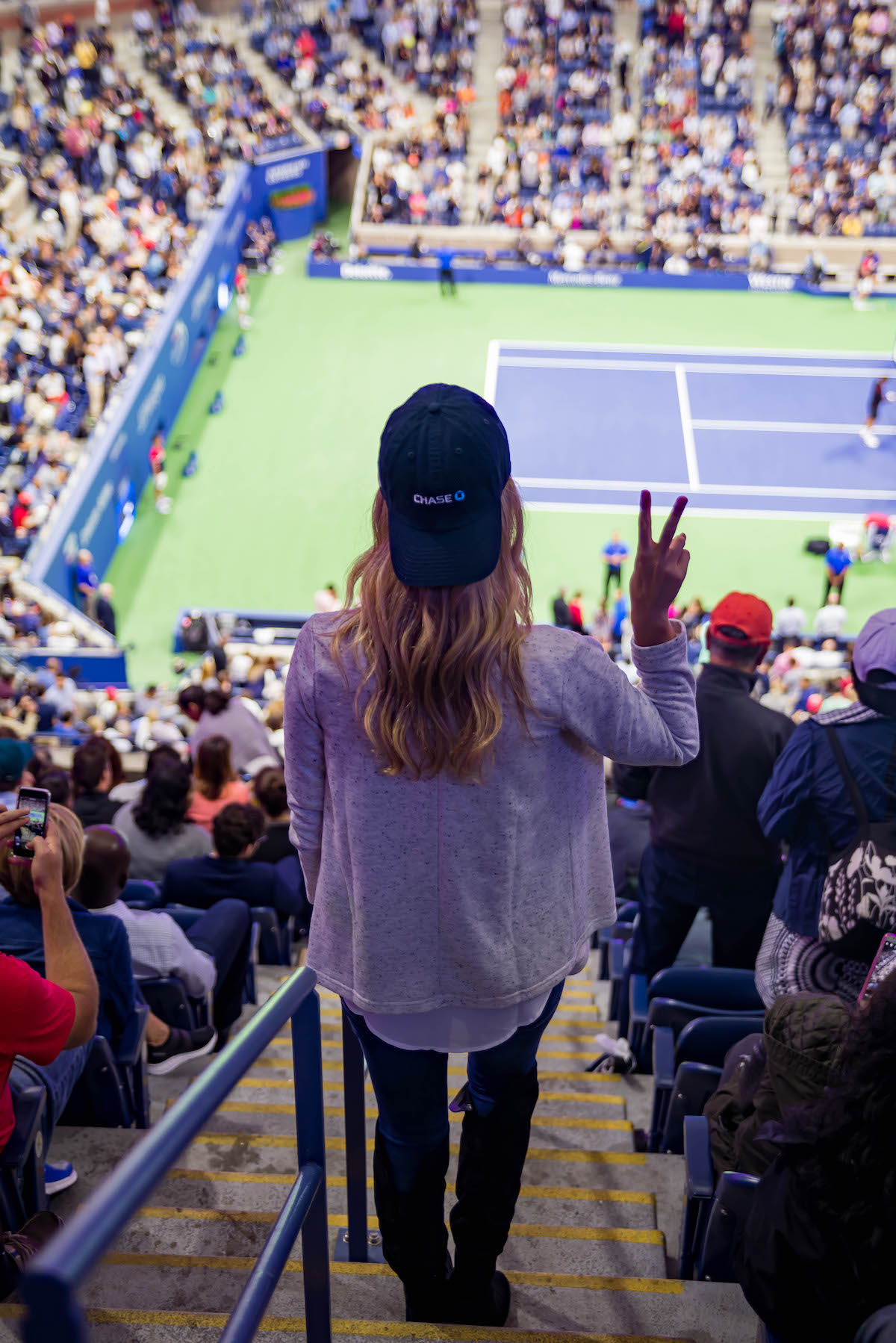 When an invite to the US Open from Chase popped in my inbox, I immediately jumped at the opportunity to attend. I'd never been to a professional tennis match and was really eager to see the sport live in action. So last Tuesday after Nick finished up work at the office, we hopped on the 7 train and headed out east to the USTA Billie Jean King National Tennis Center in Flushing, New York. It was really easy to get to from the city– only about a 40 minute train ride and then a quick walk from the station to the stadium.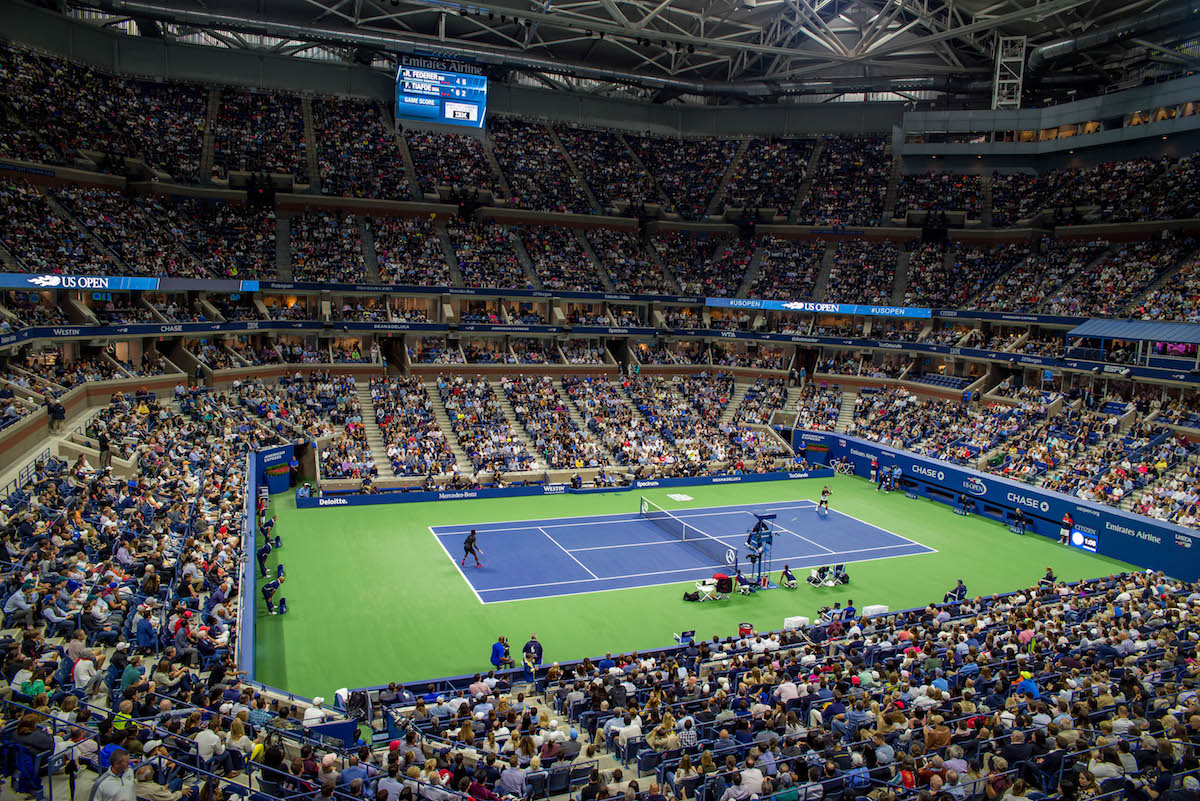 Chase hooked us up with the best seats! Here you can see the beginning of a first round Men's Singles match between Frances Tiafoe and fan favorite Roger Federer. I'll admit: I really only have a basic knowledge of the who's who in the tennis world (aka Venus and Serena Williams) but the crowd went wild for Federer. It was really cool to see the enthusiasm. We didn't care either way who won, but secretly I was rooting for the underdog Tiafoe. Even though Federer pulled through with the win, Tiafoe put up a really good fight.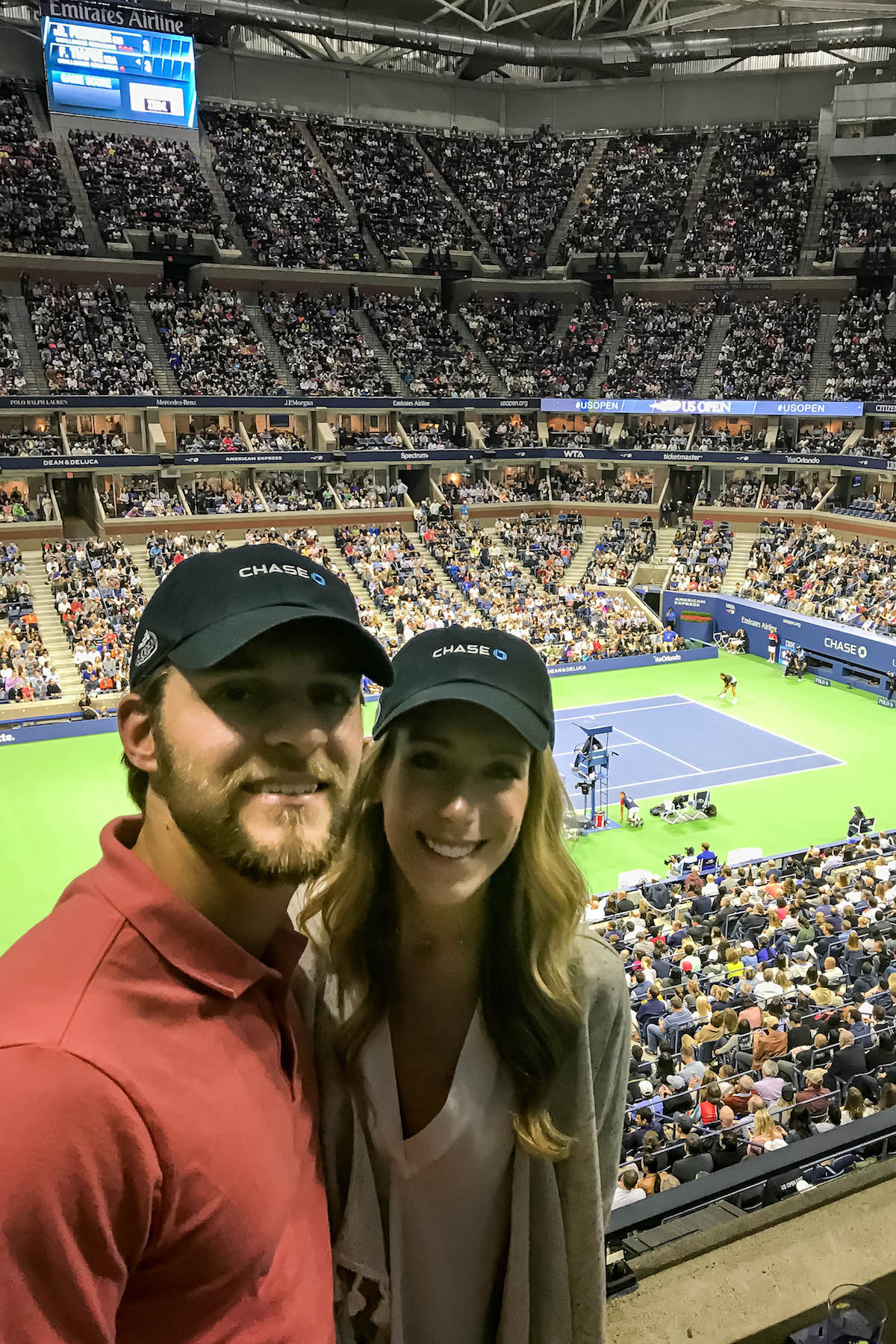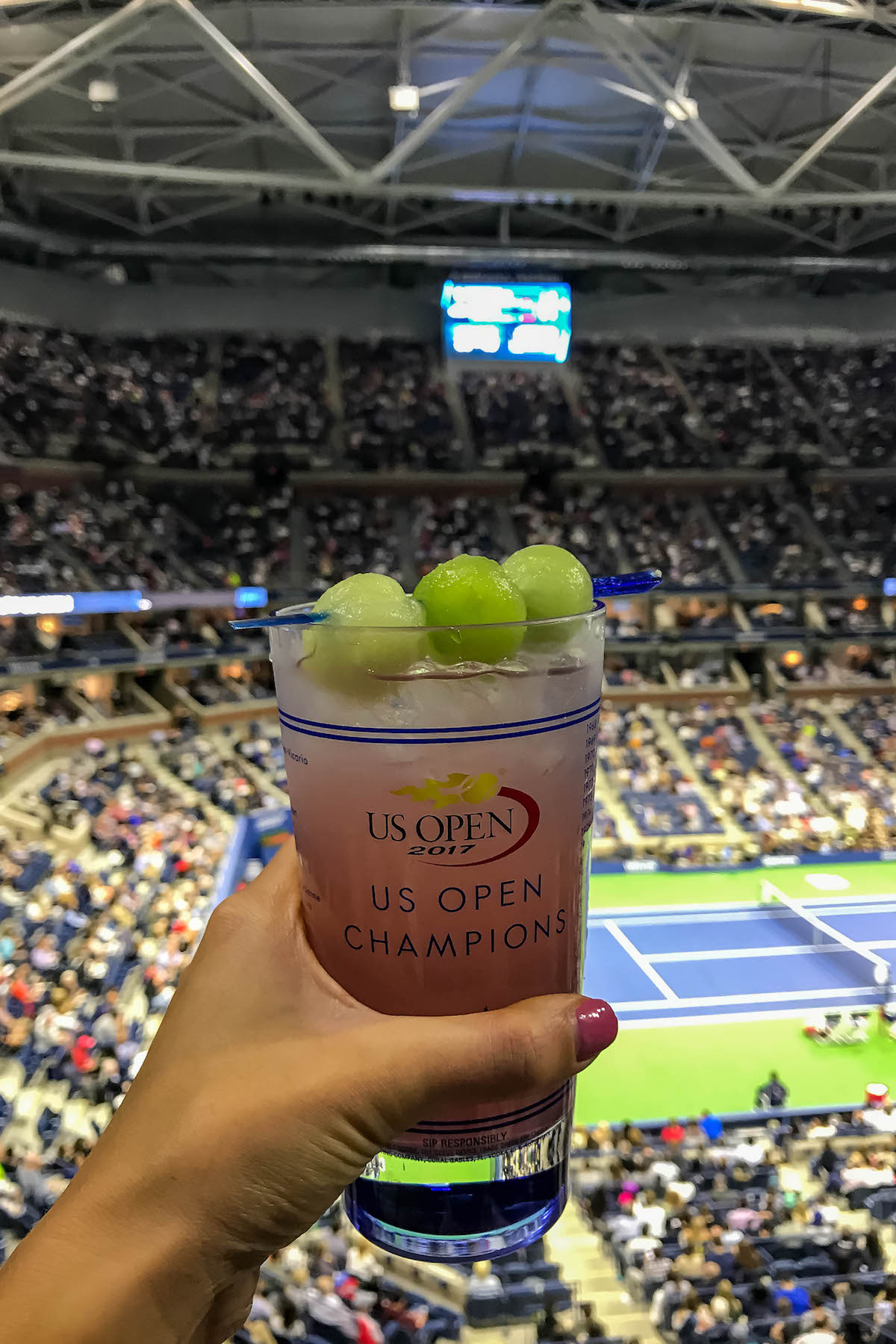 It wasn't the easiest snapping photos at the stadium. The seats were packed with fans eager to see Federer play and the lighting conditions were a little wonky, but we were able to get a few iPhone pictures. Note to self: attend a day match next year. Oh this drink? It's called a Honey Deuce and includes a delicious mix of vodka, raspberry liqueur, lemonade and frozen melon "tennis" balls.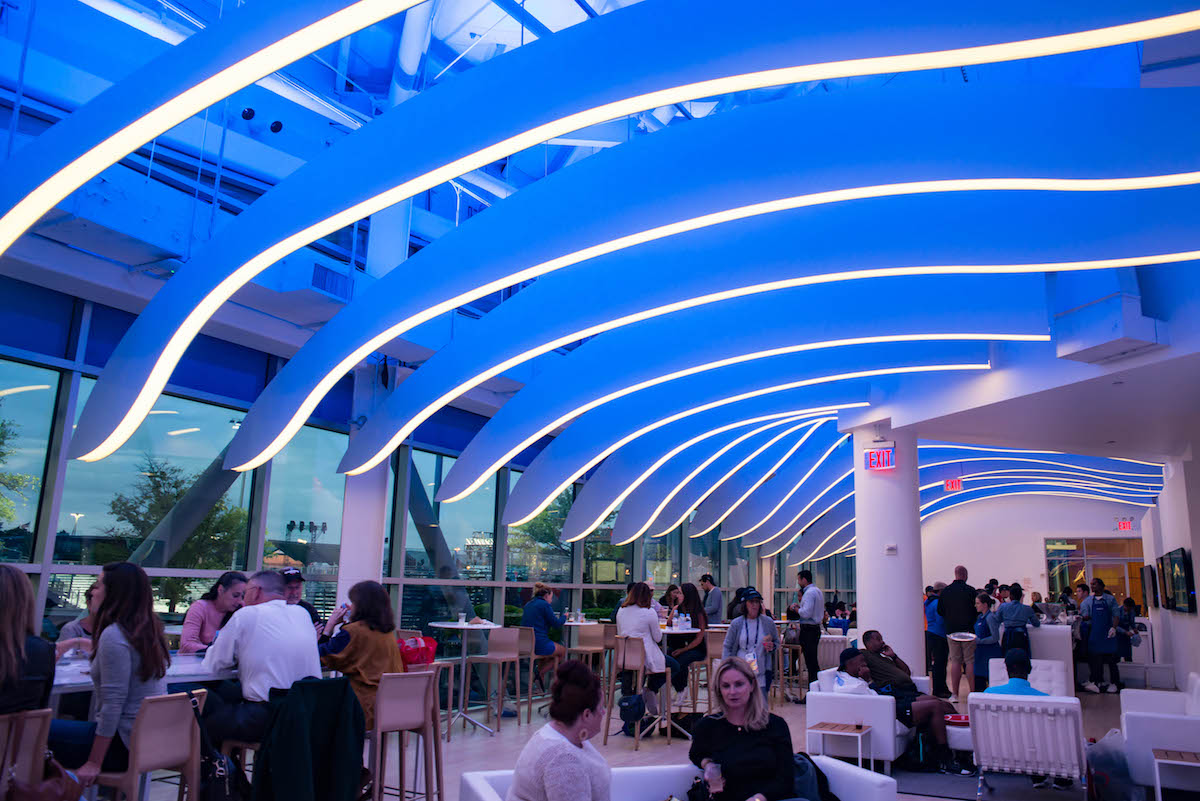 It was sadly pouring rain the night we had tickets so exploring the grounds wasn't really in the cards, but thankfully we were able to make reservations to hang out in the Chase Lounge. If you're a Chase customer you can easily book your spot and stop in for drinks and bites in between matches.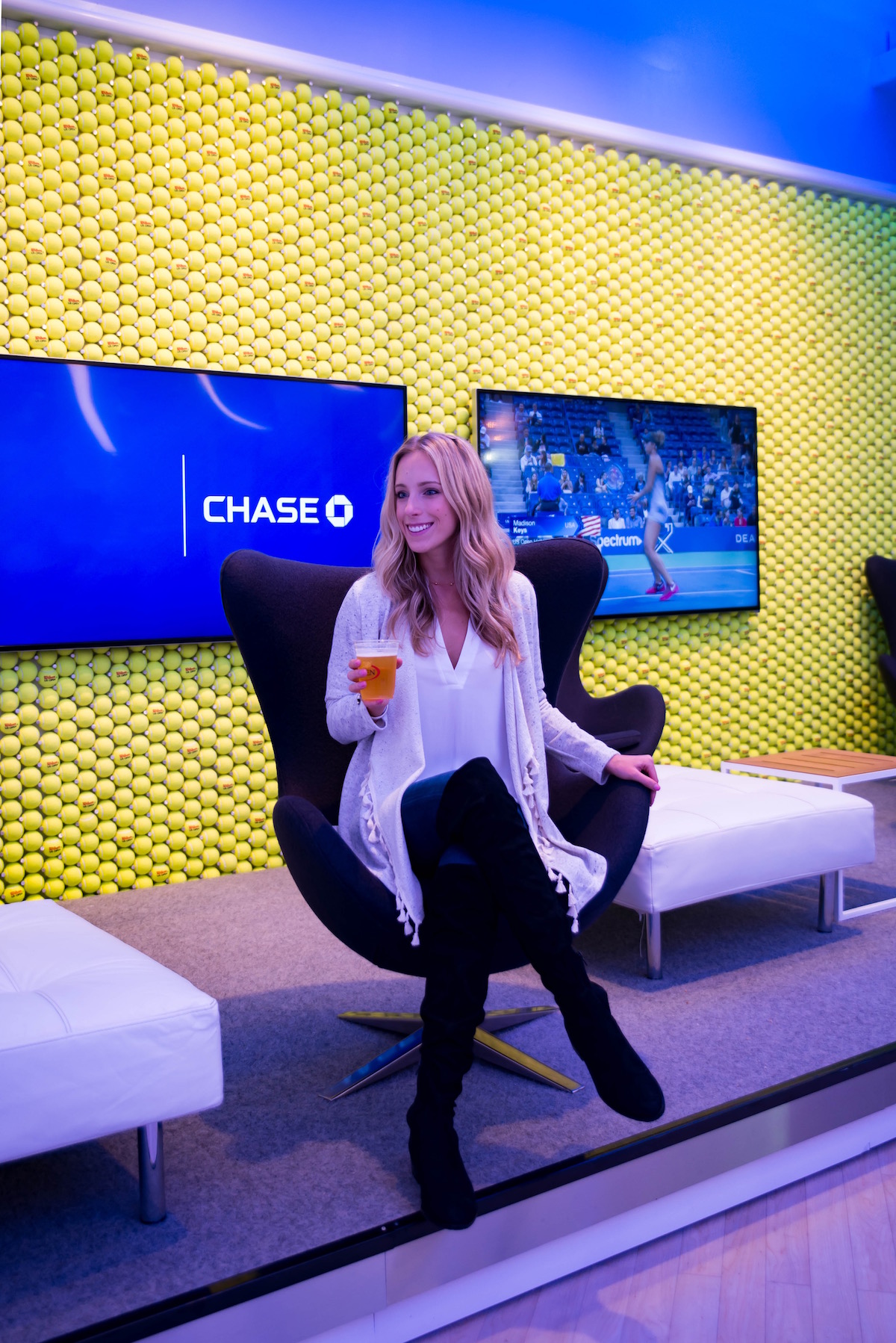 Tassel Cardigan | White Blouse | Skinny Jeans | Over The Knee Boots
This wall of tennis balls made for the perfect photo backdrop and this seat was the perfect refuge from the rain. Despite the weather, Nick and I had a really fun time experiencing our first US Open. Sometimes I get a little anxious attending crowded public events but Chase made it really easy from start to finish. You can learn more about all the fun perks Chase customers can take advantage of at the US Open here.
Big thank you to Chase for sponsoring this post!
- Katie