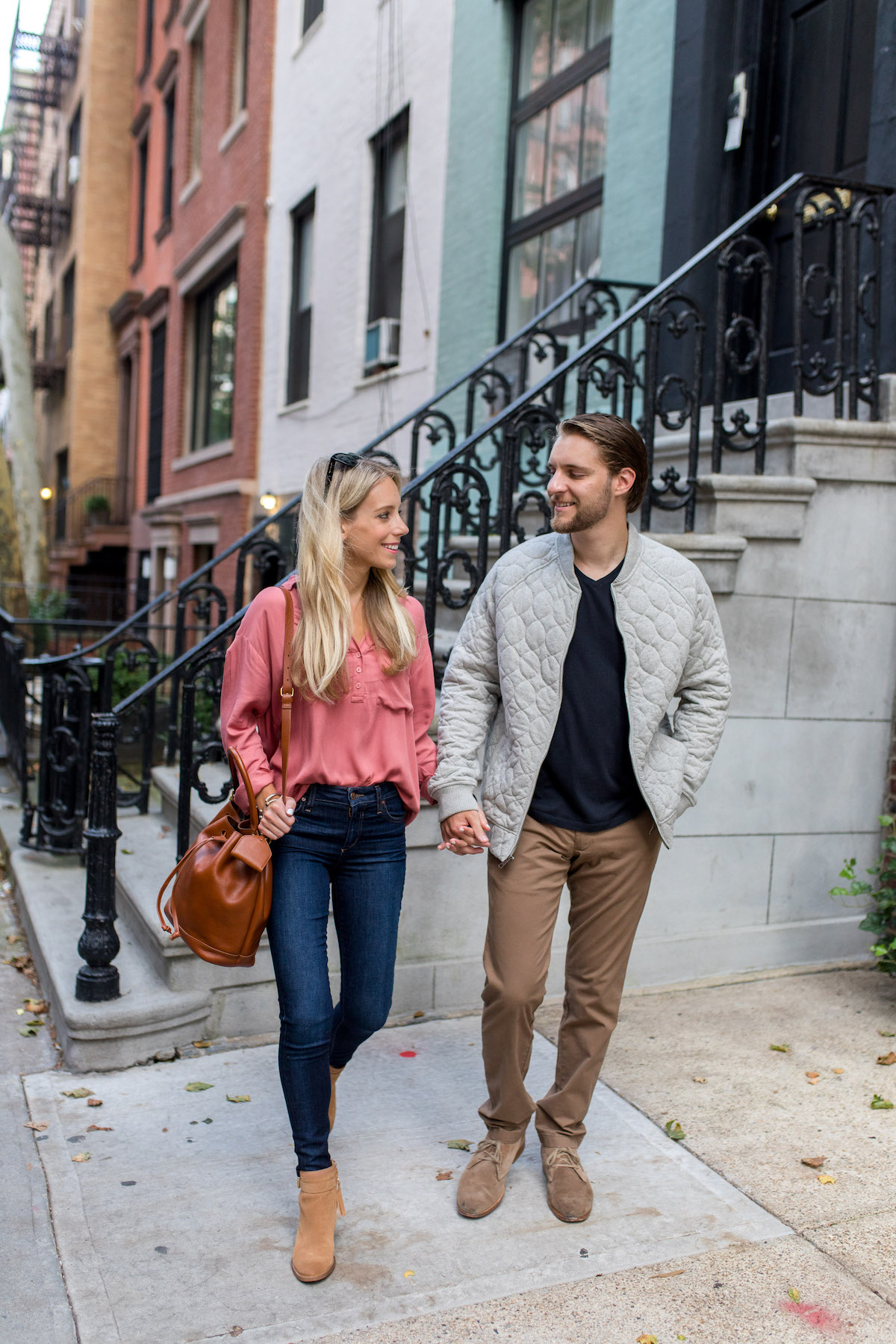 Who said the Nordstrom Anniversary Sale was just for us girls? Nick loves him a good markdown so of course he had to get in on the action too. When it comes to sales Nick has a similar attitude as me: stock up on basics, replace old closet staples and maybe invest in a splurge or two. I've taught him well 😛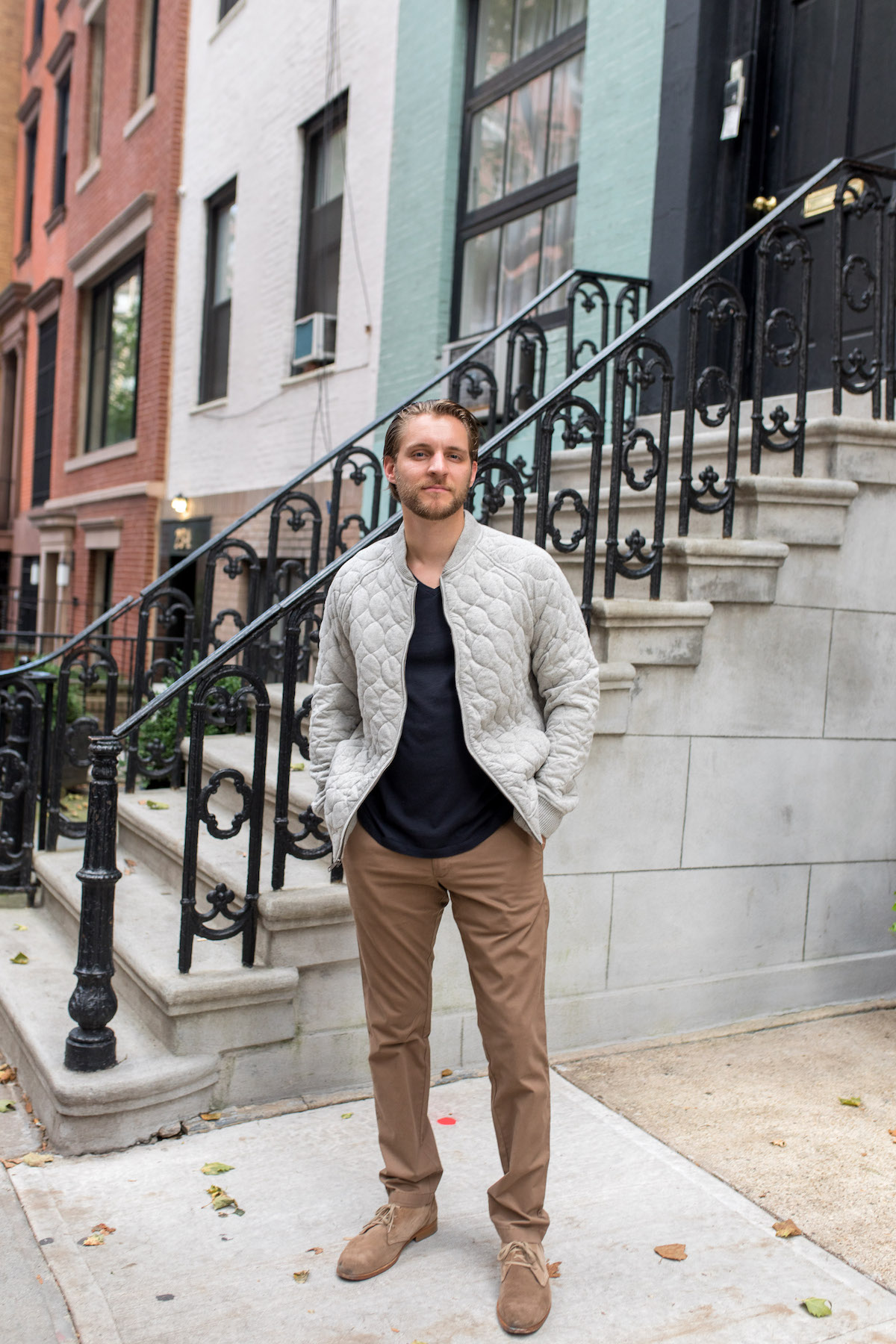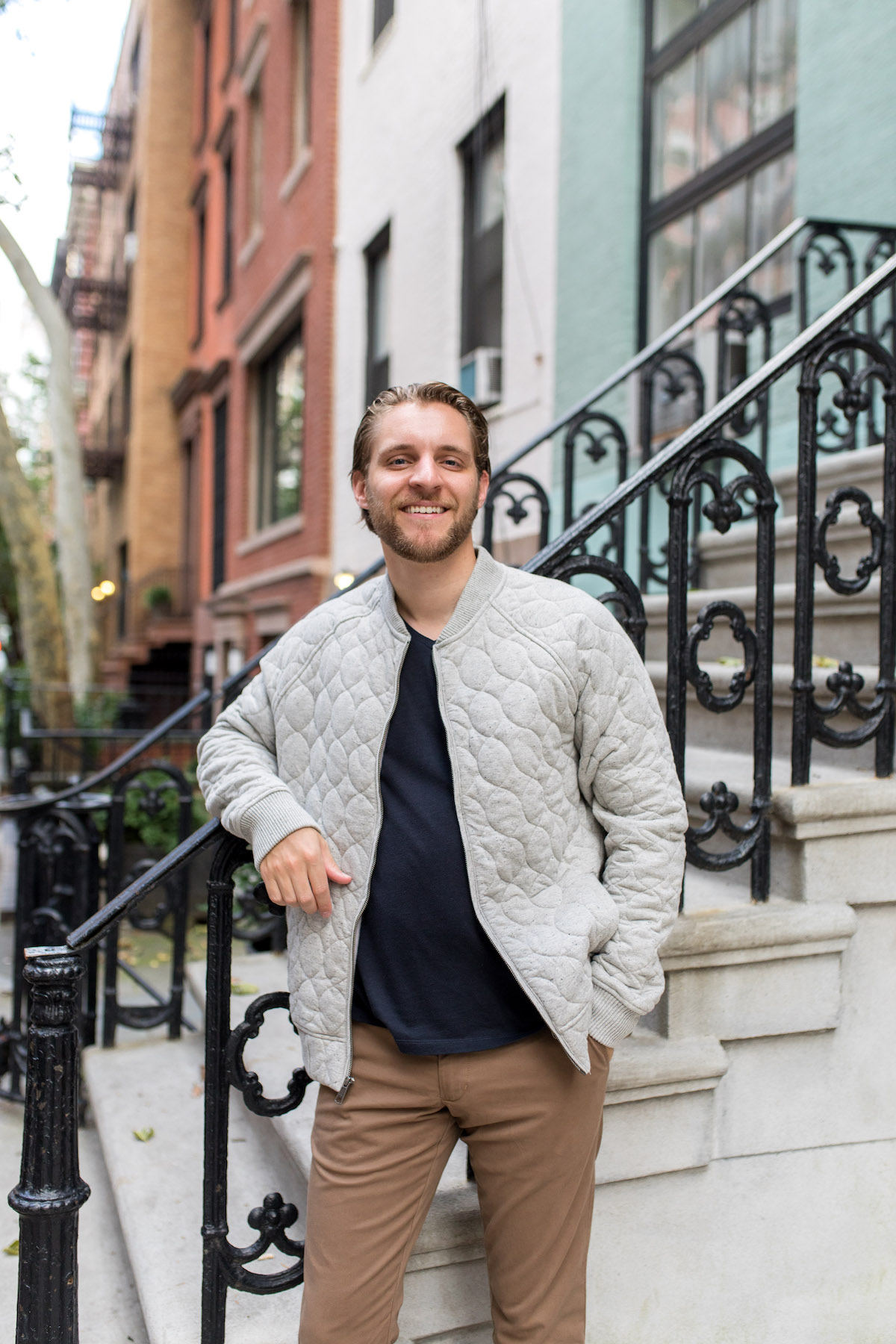 NICK'S ANNIVERSARY SALE LOOK // Quilted Bomber Jacket (only $65!) | Slim Fit Stretch Chino Pants (only $45 & 4 colors avail!) | Crewneck T-Shirt (great comfy basic + lots of colors) | Similar Chukka Boots
As you can see he was able to exercise a little more restraint than your girl over here! Since Nick's weekday work wardrobe is in a good place (I've never seen a man with so many button down shirts…) he decided to scoop up a few simple pieces that he can start wearing now and into the fall. He doesn't have many casual coats so I helped him pick out this quilted bomber jacket normally priced at $99, but on sale for $65. It's one of those perfect light layering pieces that has just the right amount of warmth, yet doesn't feel or look bulky. Still in stock in every size too!
Nick also tends to wear the same two pant colors over and over (khaki & navy) so I'm glad he chose these light brown slim fit pants. They comes in 4 different colors and were only $45! Anyone else's guy go through t-shirts like crazy? Cotton tees are one thing he ALWAYS needs to replace so he snagged a few of these in different colors.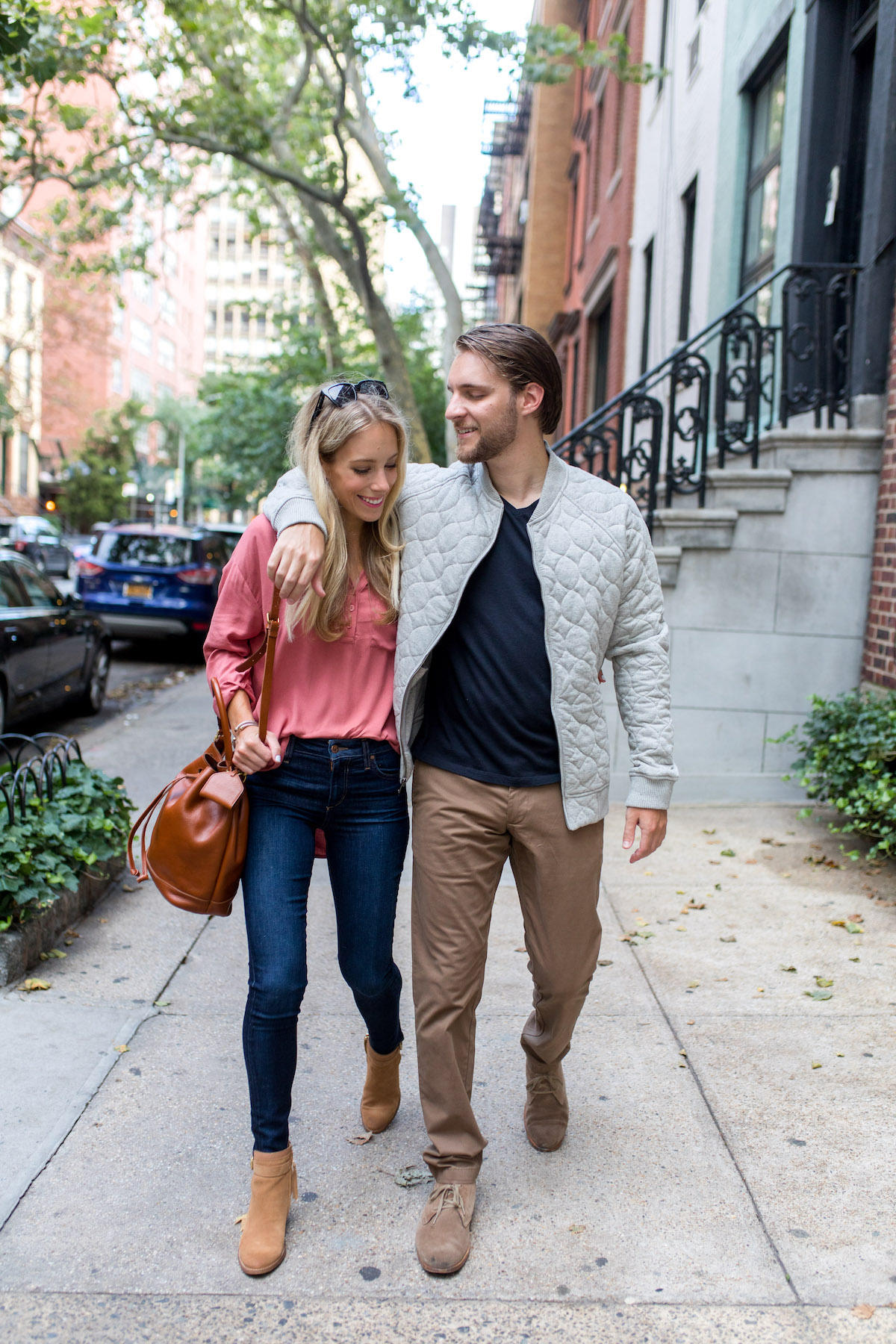 If the man in your life could use a little refresh, definitely encourage him to take a look at the Anniversary Sale. There is SO MUCH still fully in stock for men (they have it so easy) from formal suiting to outerwear to casual basics like boxers, socks and undershirts. Make sure to take a look at the shoes and accessories too!
MORE NORDSTROM ANNIVERSARY SALE 2018 MEN'S PICKS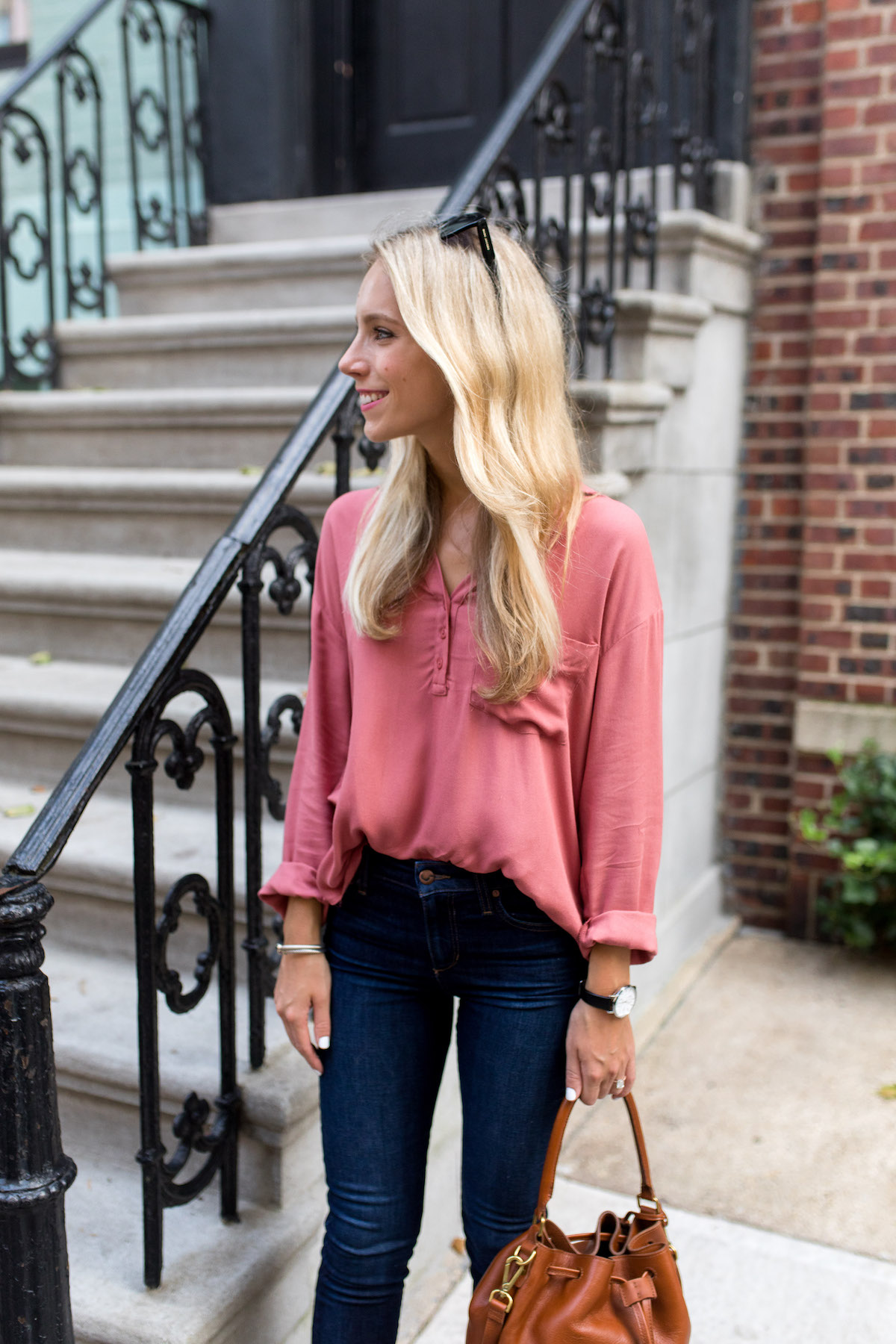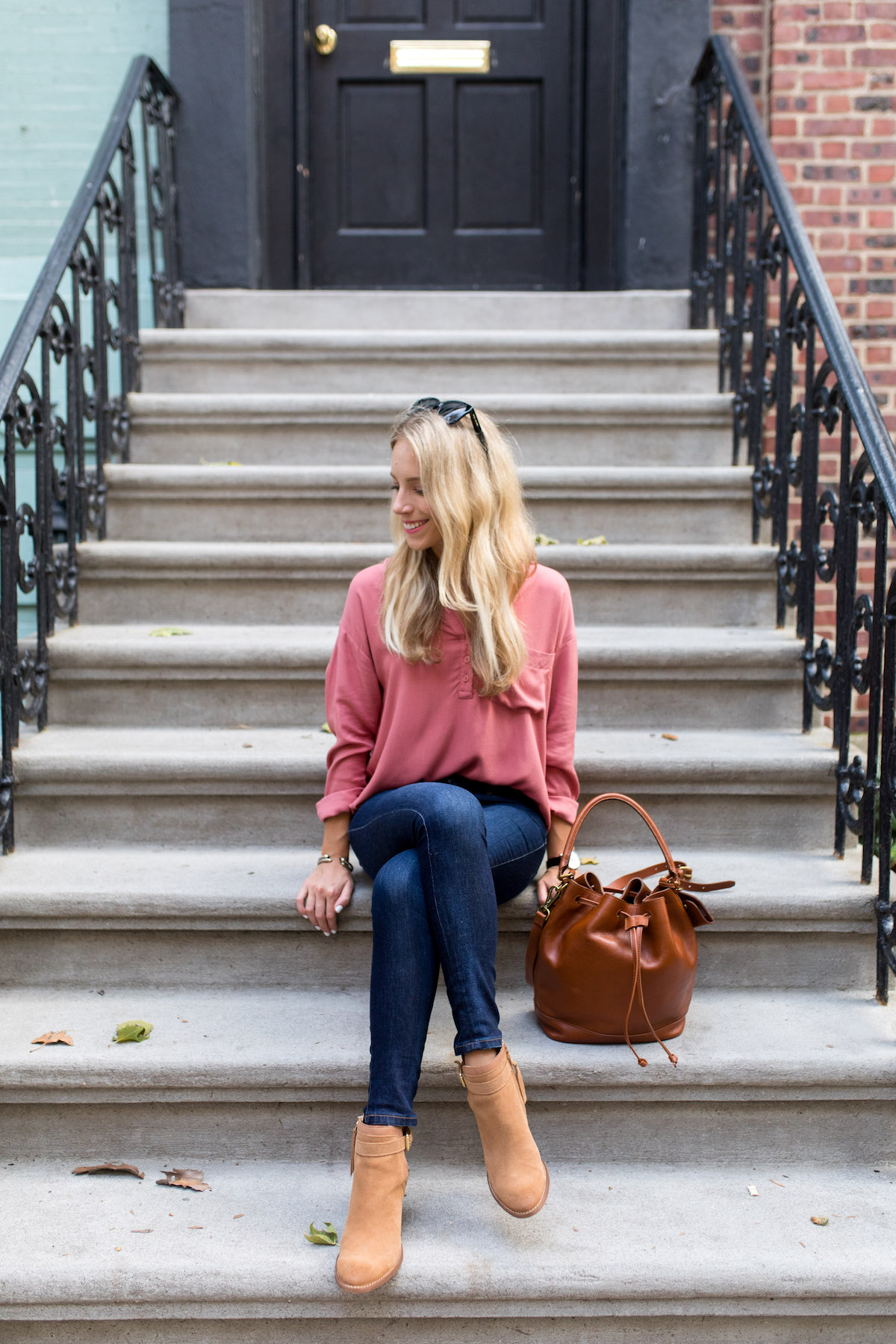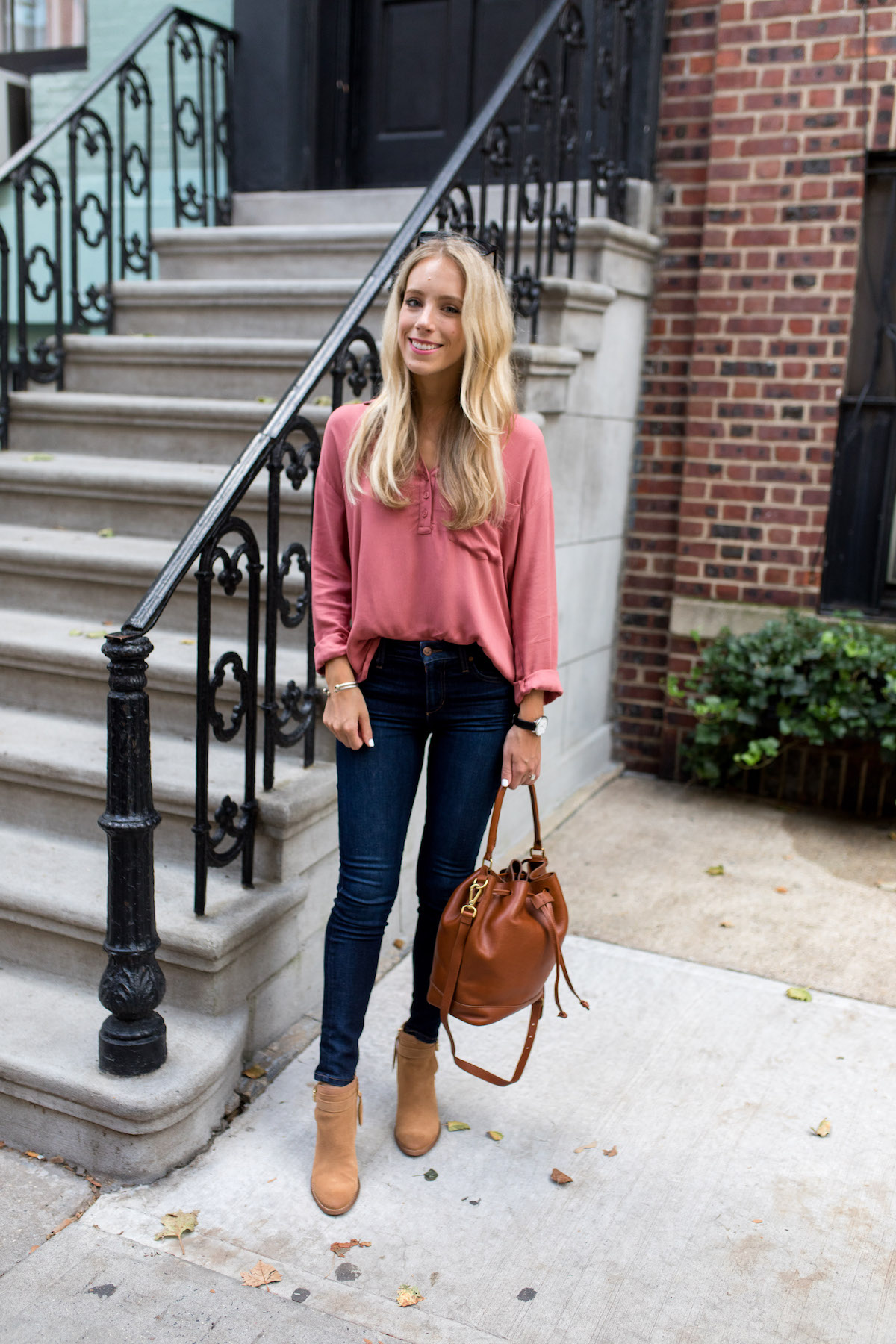 MY ANNIVERSARY SALE LOOK // Slouchy Pocket Henley (only $31 & avail in 6 colors!) | Joe's Icon Ankle Skinny Jeans (also on sale in a high rise style ) | Buckle Strap Suede Booties (here's a similar style w/ more sizes available) | Marc Jacobs Sunglasses (avail in black & brown!) | Madewell Bucket Bag | Similar Watch | David Yurman Bracelets
You know I'm down for any excuse to get Nick in front of the camera with me, so I decided to style a few of my own Anniversary Sale finds with him. While a lot of the popular women's styles have sadly sold out, everything I'm wearing here is still almost fully stocked. This henley is such a good basic light layer for pairing with any style bottom and wearing underneath sweaters and coats. You've already seen how I would wear it underneath a cardi in this post, but clearly it's cute on it's own too!
There are also two pairs of Joe's skinny jeans included in the sale for under $100! I'm wearing the mid-rise pair, but there's a high waist version as well. Joe's is by far my favorite high-end denim brand. The jeans fit like a glove and don't get saggy in the booty/thighs even after lots of washes and wear. I know I've mentioned this a few times already, but these Marc Jacobs sunglasses are marked down too! I'm super picky when it comes to eyewear and I can't recommend these enough. I bought them in black, however there's a brown tortoiseshell style that I'm tempted to snag…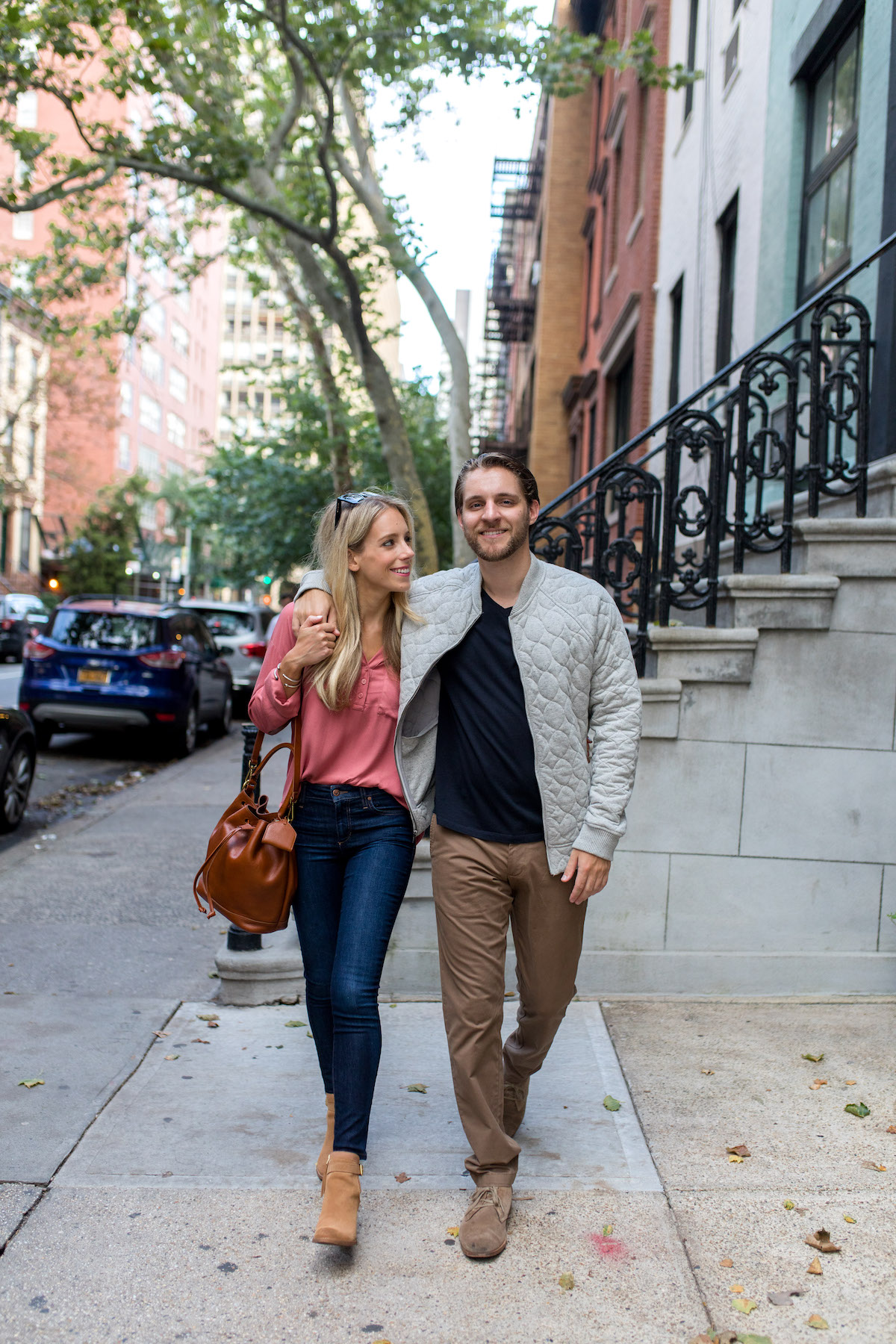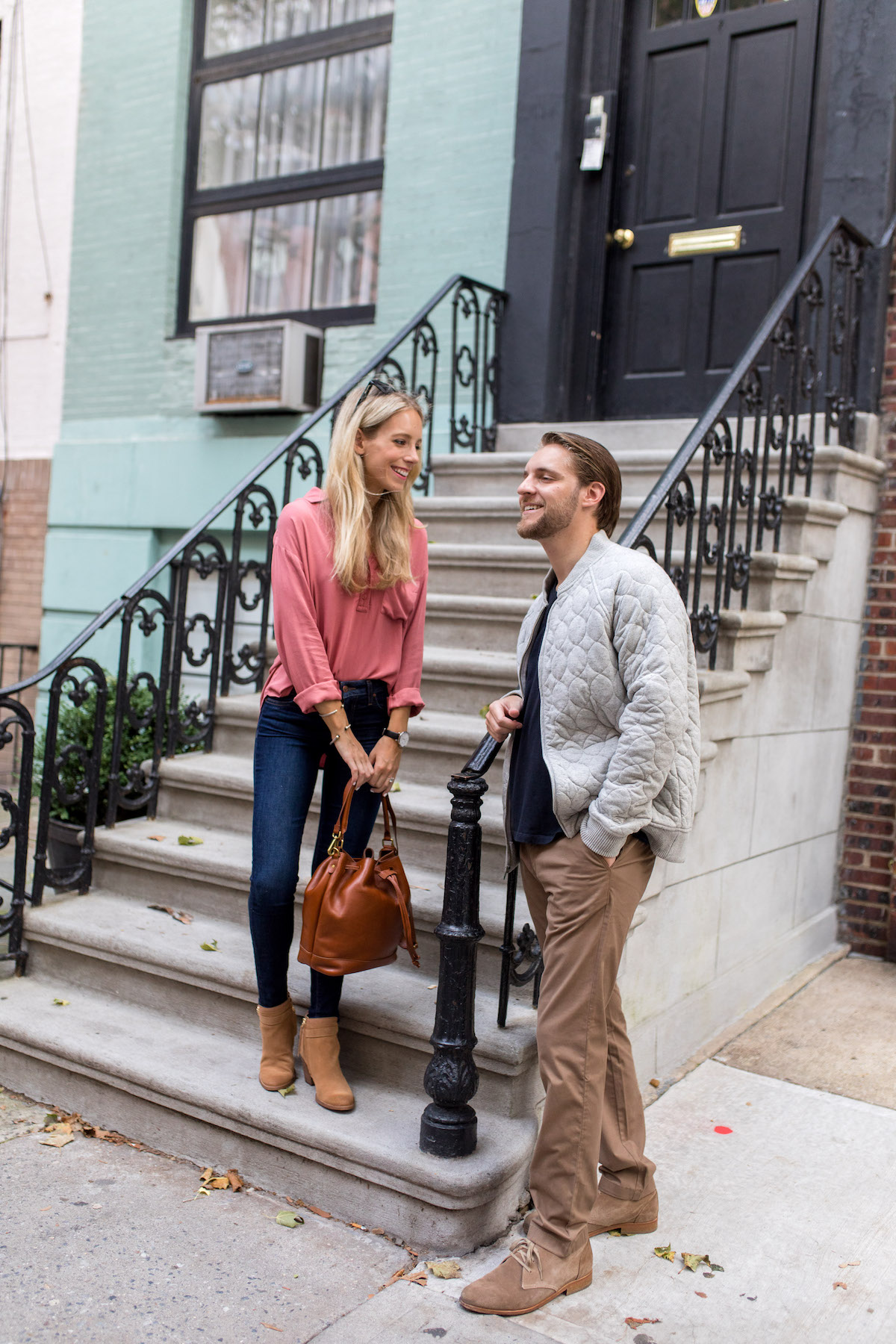 The Nordstrom Anniversary Sale is such a tease because I always want to wear all my purchases right away, but then I step outside and get the cruel reminder we're still in the middle of summer. Sooooo how much longer until fall? These photos make me want to go apple picking LOL. Oh but before I forget! This is the very last week of the sale!!! Sunday is the final day you can shop items at the discounted prices before it all goes back up to full retail on Monday August 6. There still are tons of gems for guys and gals, plus don't forget about the home and beauty stuff too!
Big thank you to Nordstrom for sponsoring this post!
- Katie