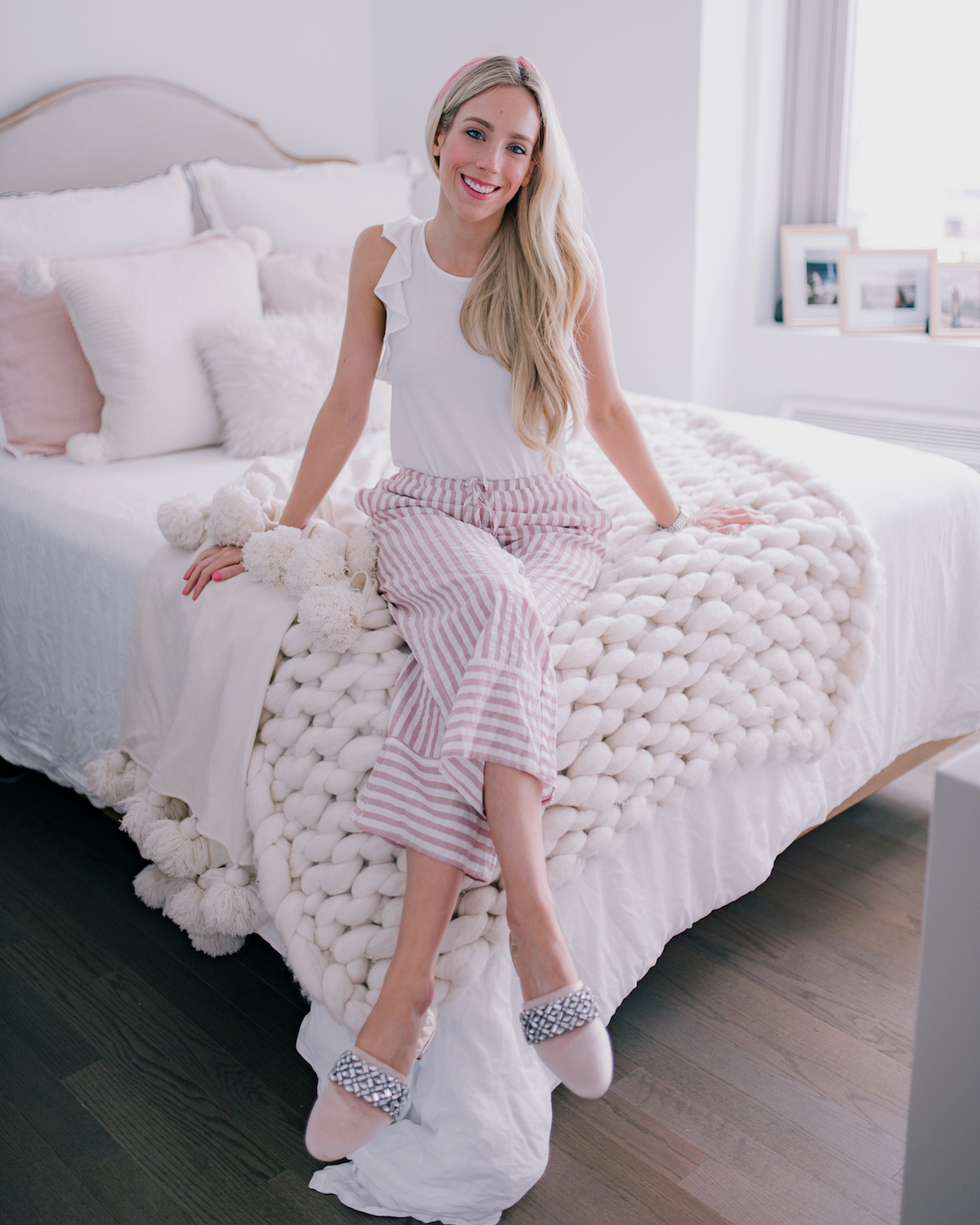 Have you ever seen a pair of prettier slippers? I haven't! Say hello to my new Birdies velvet slipper slides. Y'all know I love my cozy things and these are the epitome of fashionable comfort. Those crystals!!!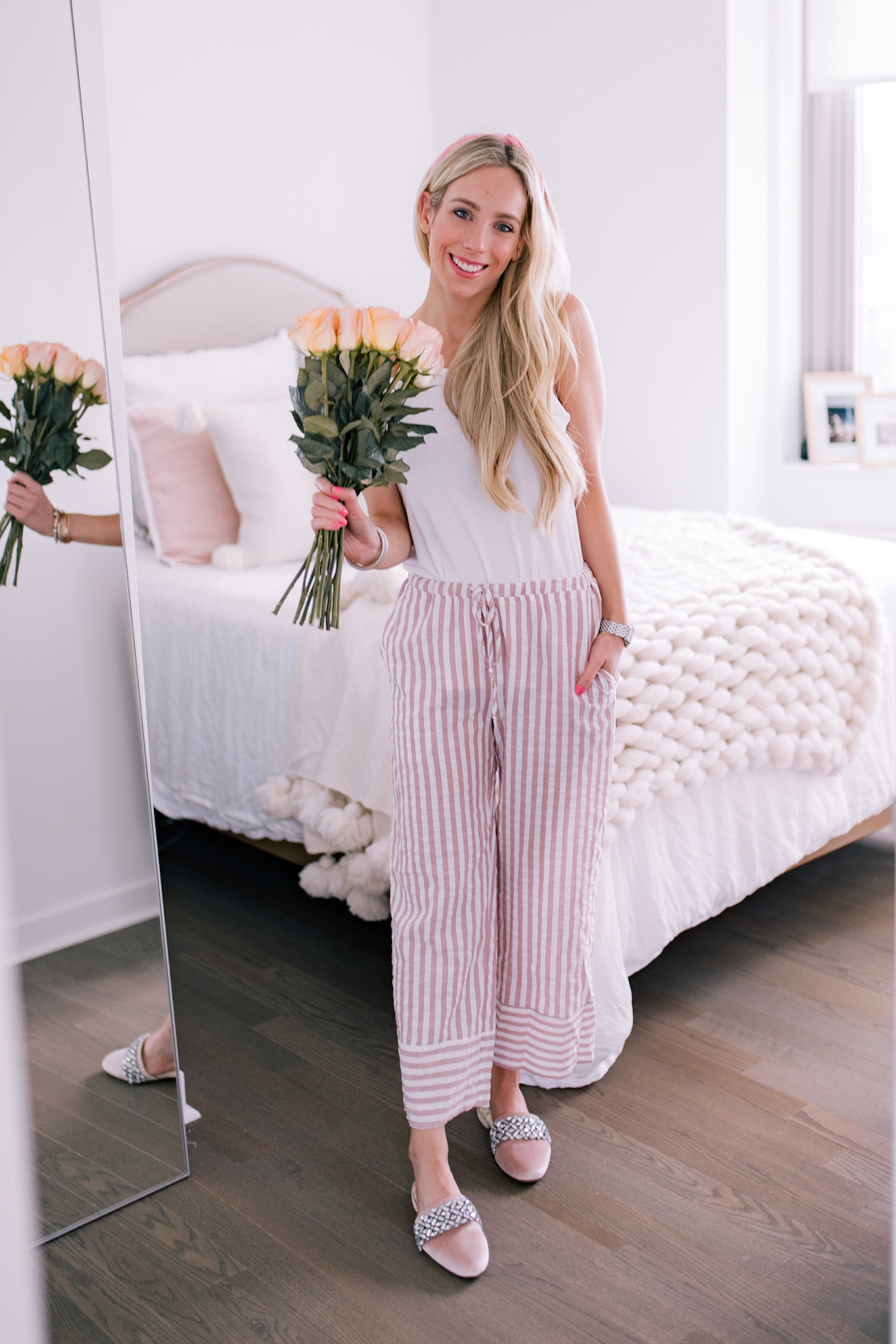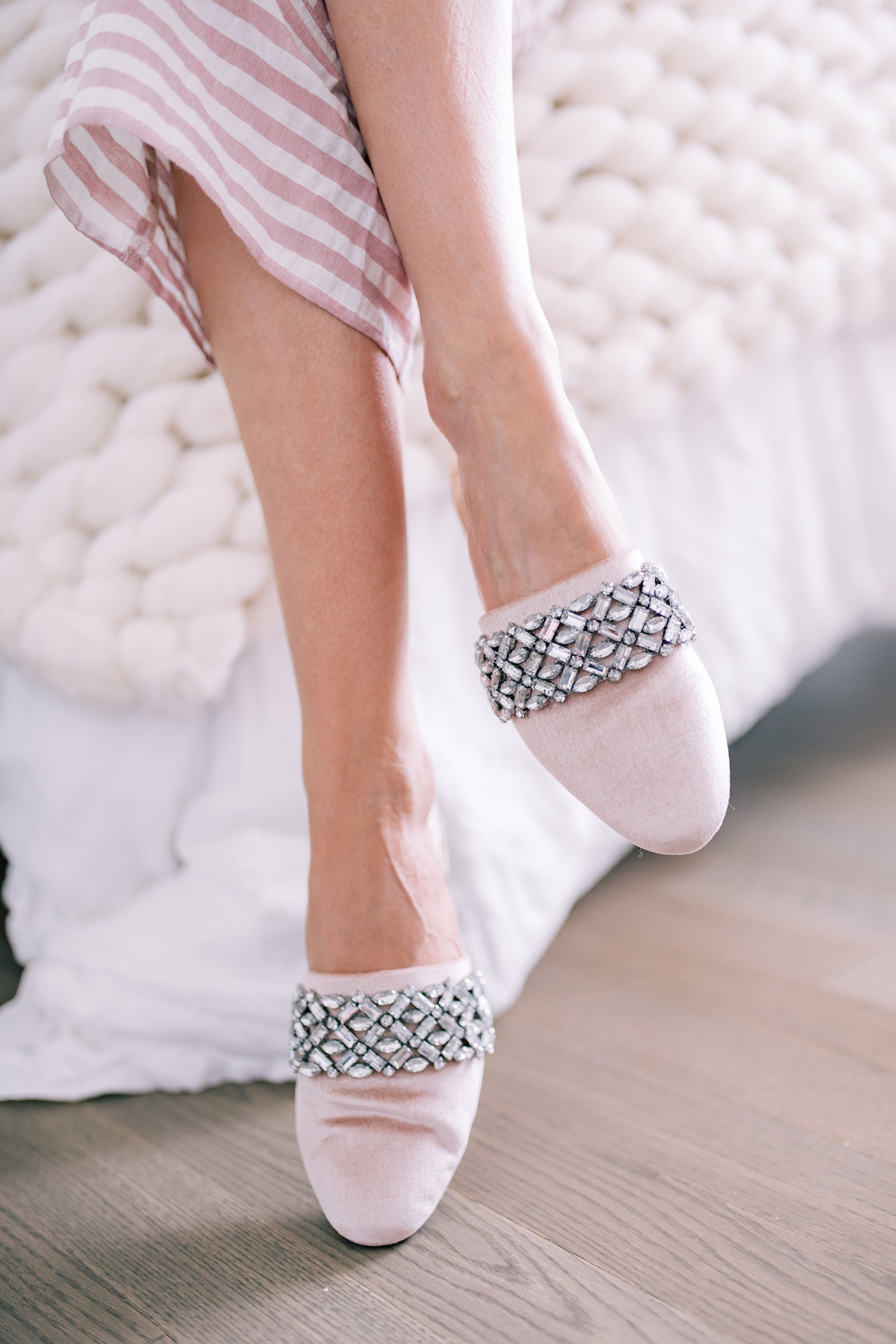 Birdies slippers are a dream to step into, especially after a long day in heels. Every pair features memory foam cushioning to absorb shock along with elevated arch support for optimum comfort. Yes please!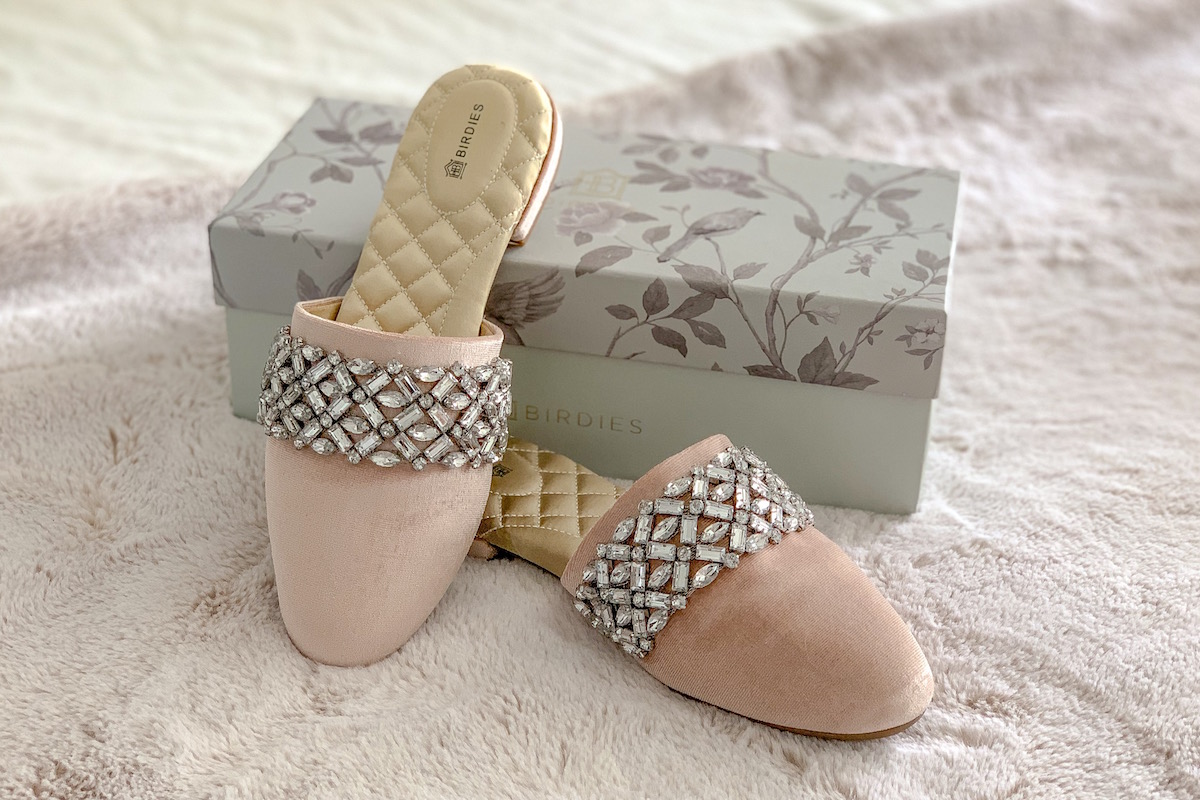 NEW FAVORITE SLIPPERS // Birdies Songbird Slippers in Rose Crystal
It's no wonder that Birdies is a favorite brand of Meghan Markle. They even designed a custom slipper for her wedding day and the ones I'm wearing were inspired by her pair. You can actually shop a replica of Meghan's pom pom slide on Birdies.com here!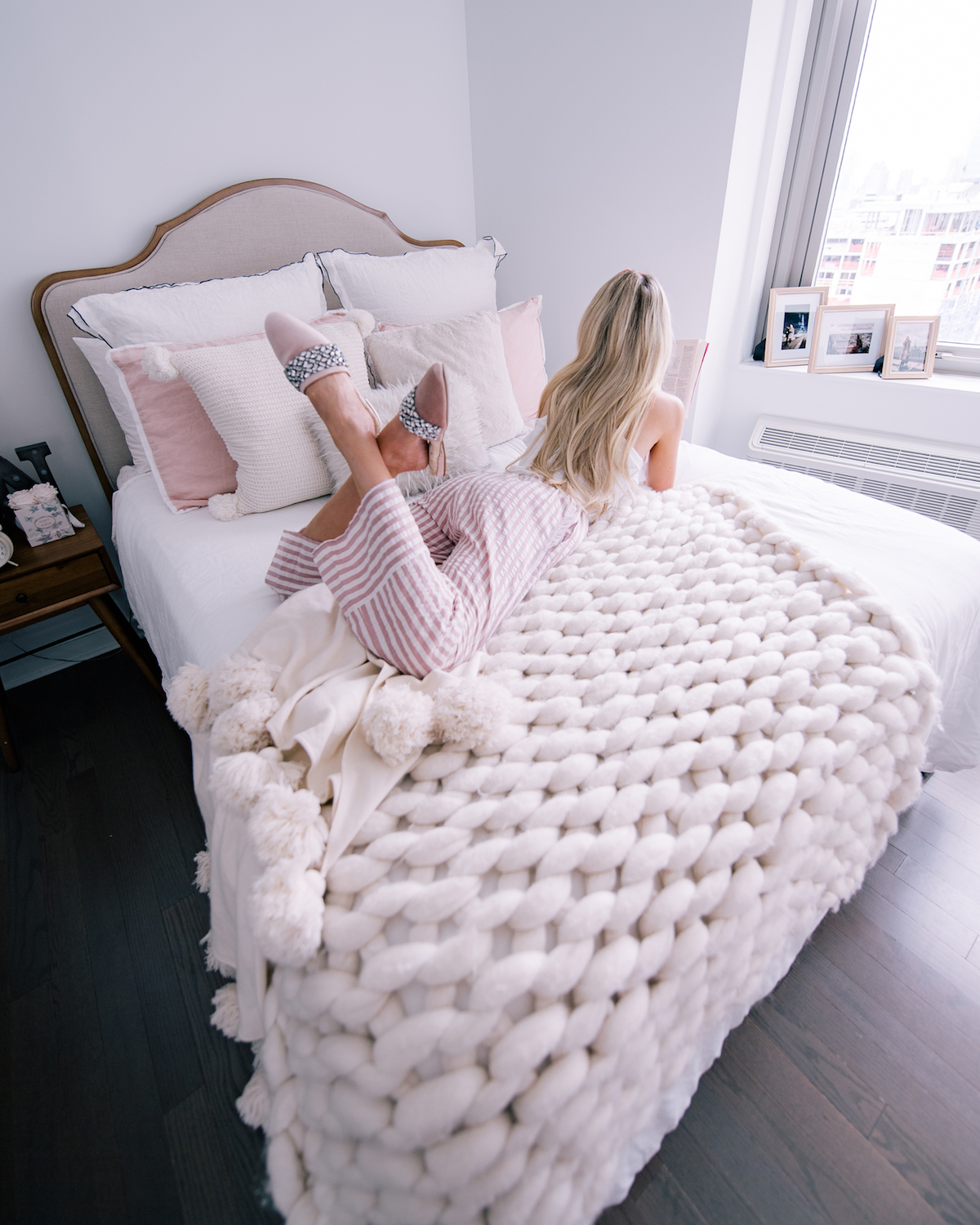 Speaking of weddings… Did you know Birdies has an entire line of bridal slippers? The collection includes two styles: a closed toe mule and an open toe slide. There are six total designs you can choose from, all of which will no doubt ensure your feet are wrapped in cushy soft comfort on your wedding day. I already can't wait to wear mine and I'm tempted to get matching pairs (maybe in a different color?) for my bridesmaids.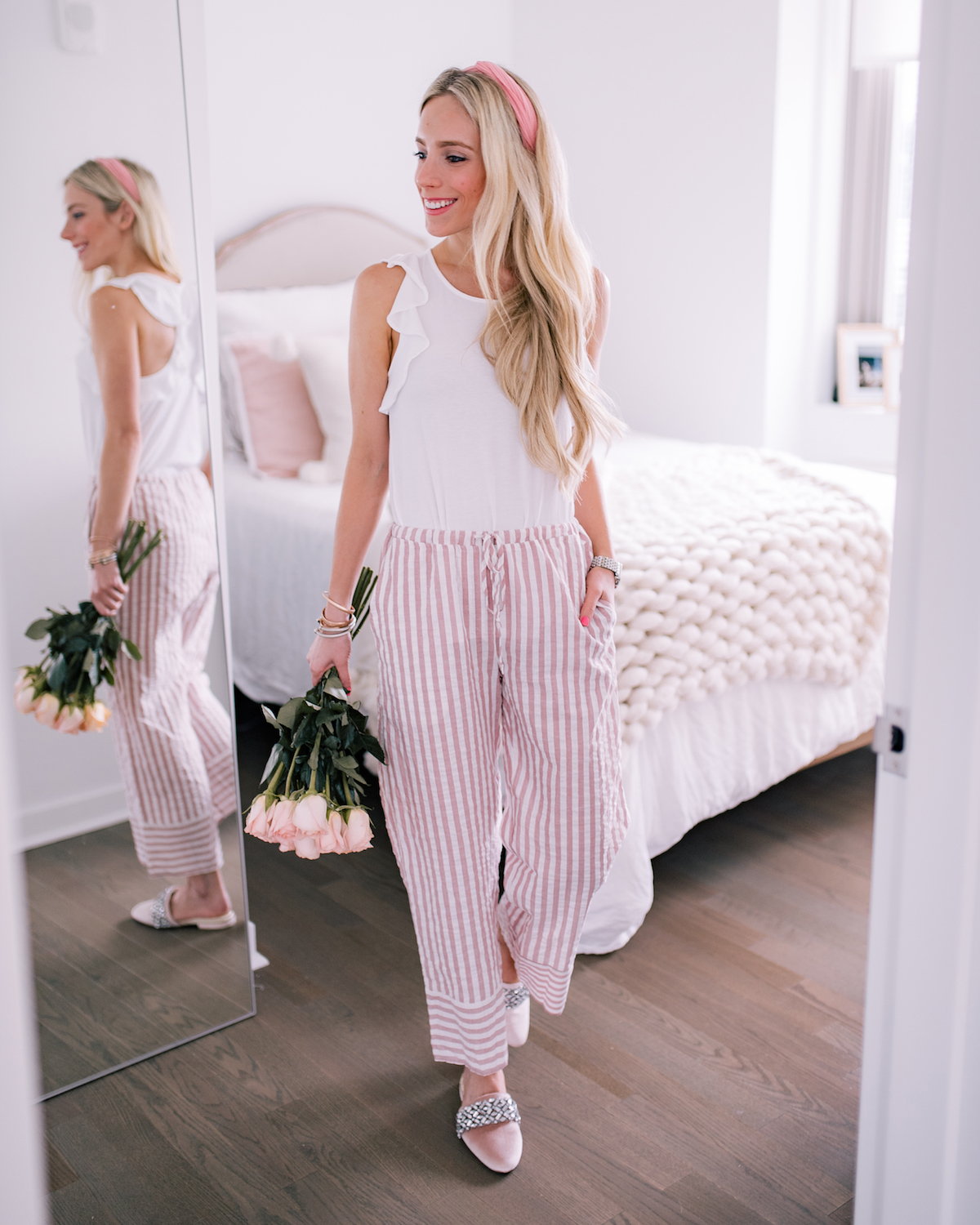 As you can see I've been rocking mine a littleeeee bit early (I mean, I couldn't help myself!) Even though these slippers are part of the Birdies Bridal Collection, they are so gorgeous it would be a crime if they were only reserved for brides on their wedding day. I feel like anyone would love a pair of these. Could be a good Mother's Day gift idea, no?
Big thank you to Birdies for sponsoring this post! 
- Katie