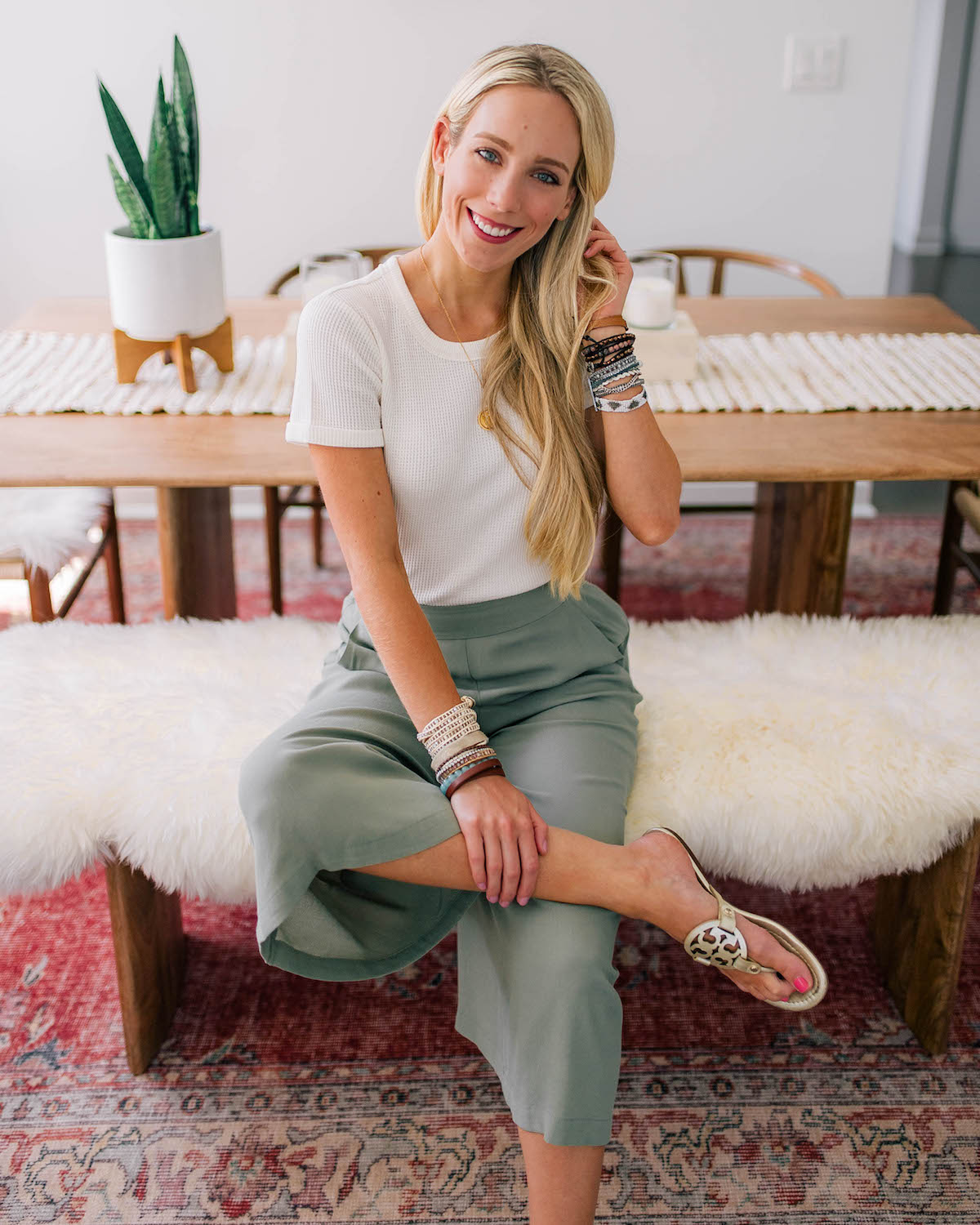 Since getting engaged, I've really been making an effort to branch out beyond the simple pieces I wear everyday. I packed a few pairs of statement earrings on our trip to Greece (& actually remembered to wear them!) and now that I finally know my ring size I've picked up a couple trendy fashion rings that pair nicely with my engagement ring. Baby steps!
When it comes to bracelets I have a very difficult time finding ones that I love. My wrists are unnaturally skinny (legit like a toddler) so any style that's one size fits all is not going to work for me. Most bangles and cuffs will fall right off my hand and end up in a pocket, the bottom of my purse or just get lost. You're probably thinking… What about bracelets with an adjustable clasp? If you can believe it, more often than not the tightest setting on a link or wrap bracelet still won't be tight enough to stay on my wrist. It's the most frustrating thing and I'd come to accept I'd never be a bracelet girl.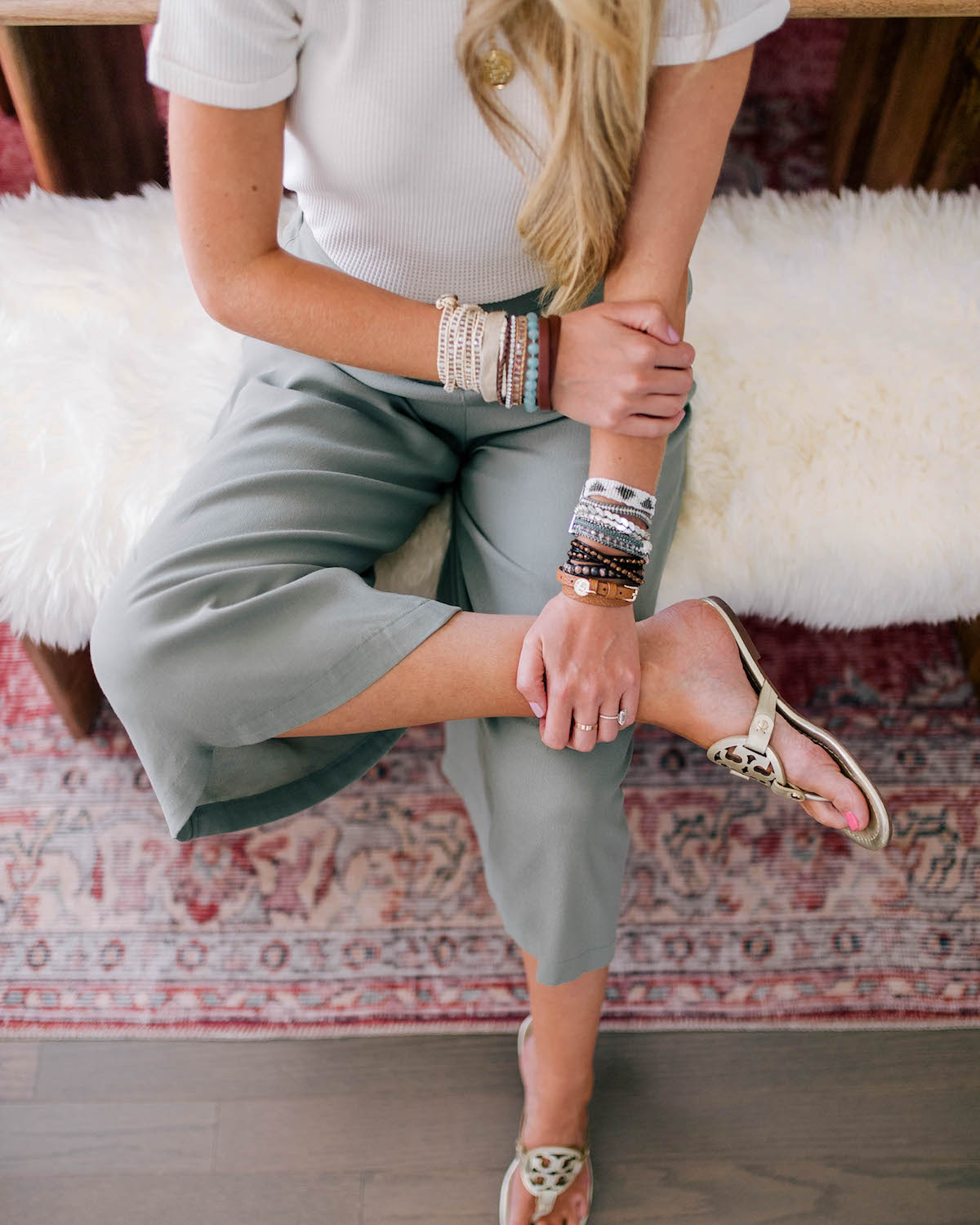 That was my mindset until now… When I was in Greece I couldn't get enough of all the bohemian vibes. Every store was full of long breezy dresses, handmade sandals and all type of beaded + leather wrap bracelets. I was really intrigued and even tempted to make a purchase, but I stopped myself and didn't even try anything on because I already knew nothing would fit me.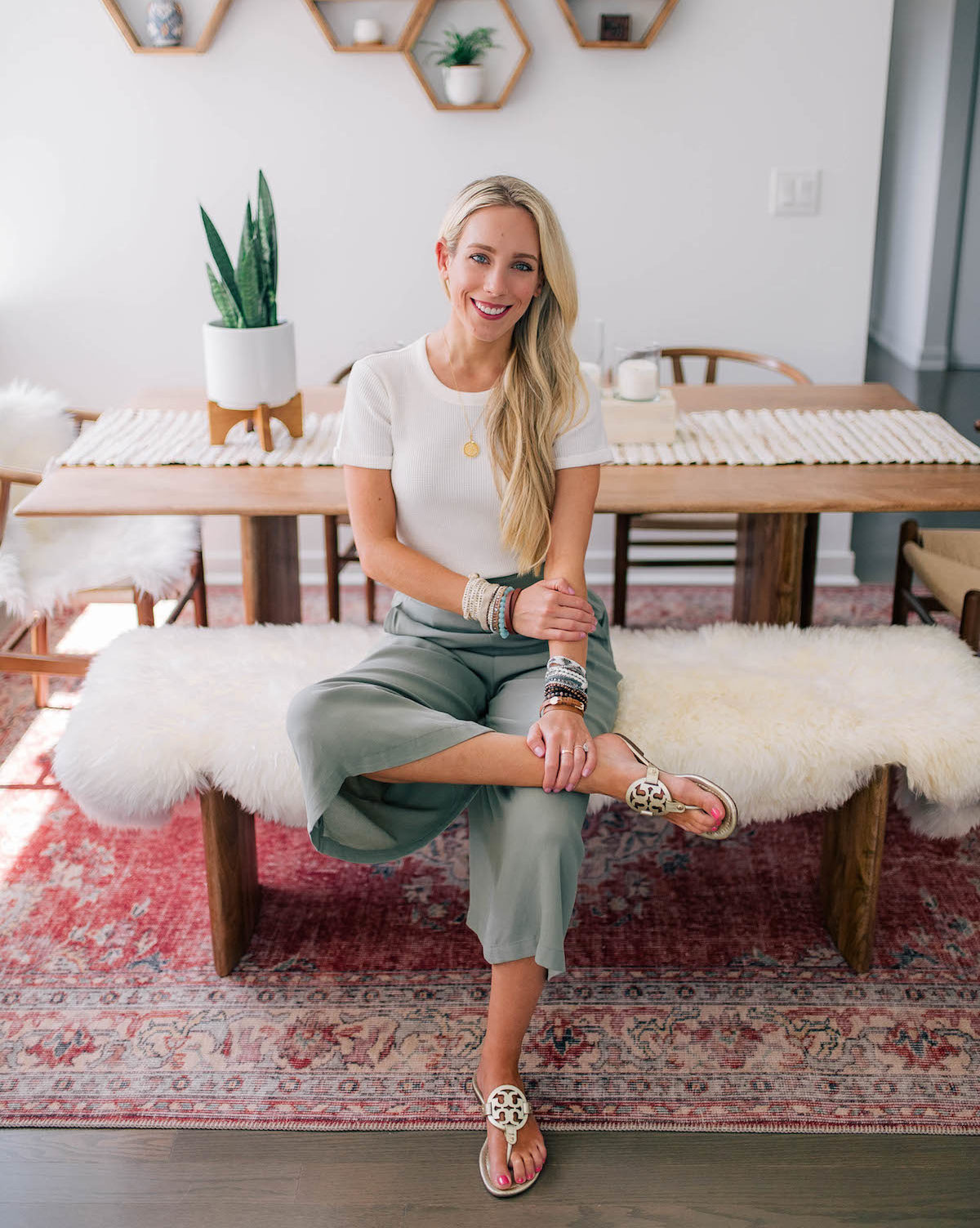 OUTFIT DETAILS // Short Sleeve Tee | Cropped Pants | Tory Burch Sandals
I'm actually really glad I decided not to buy any jewelry in Greece because I came home from our trip to the most lovely package from Victoria Emerson filled with a treasure trove of boho cuffs and beaded wrap bracelets. Every piece reminded me so much of our trip! Oh and the best part is the bracelets actually FIT.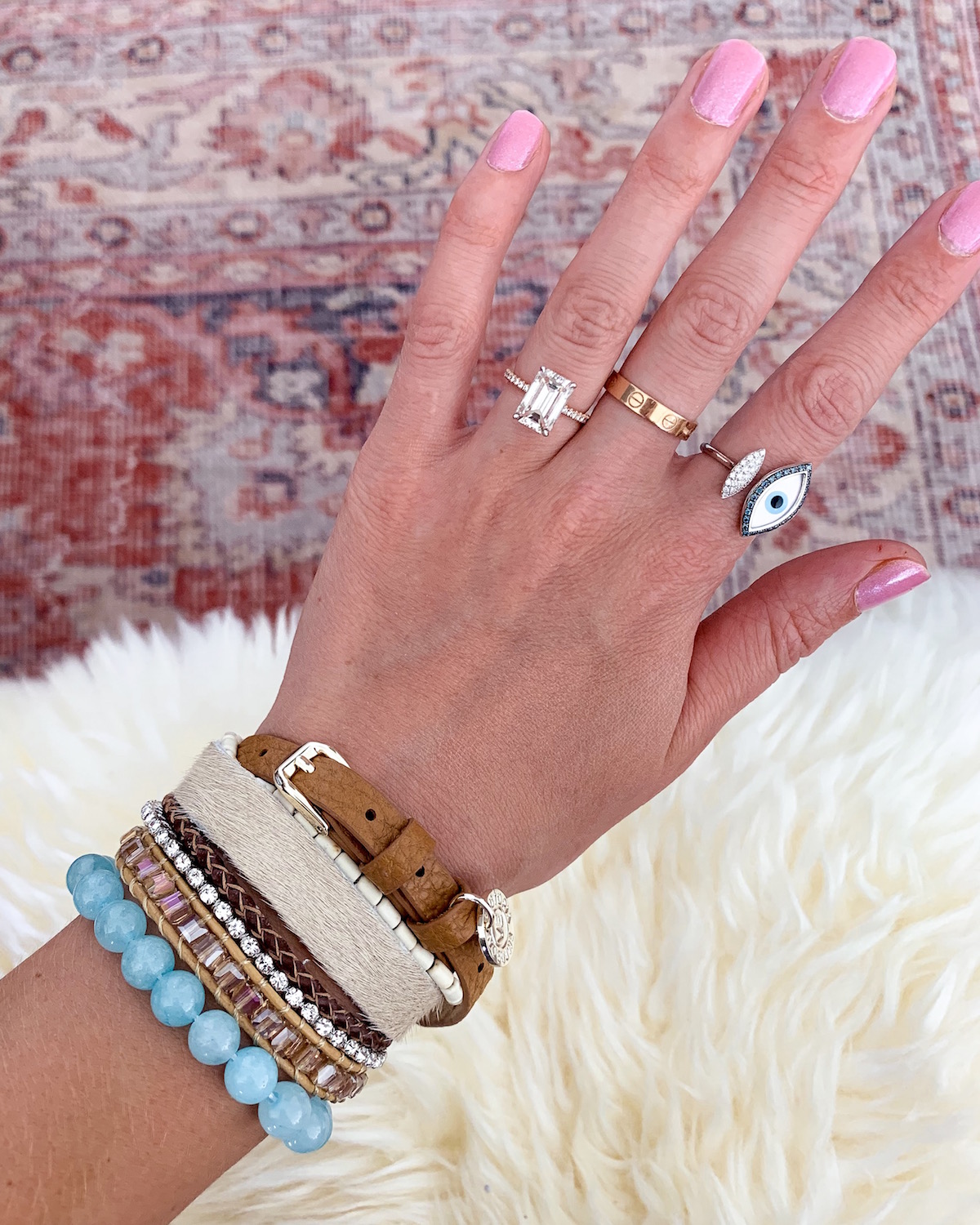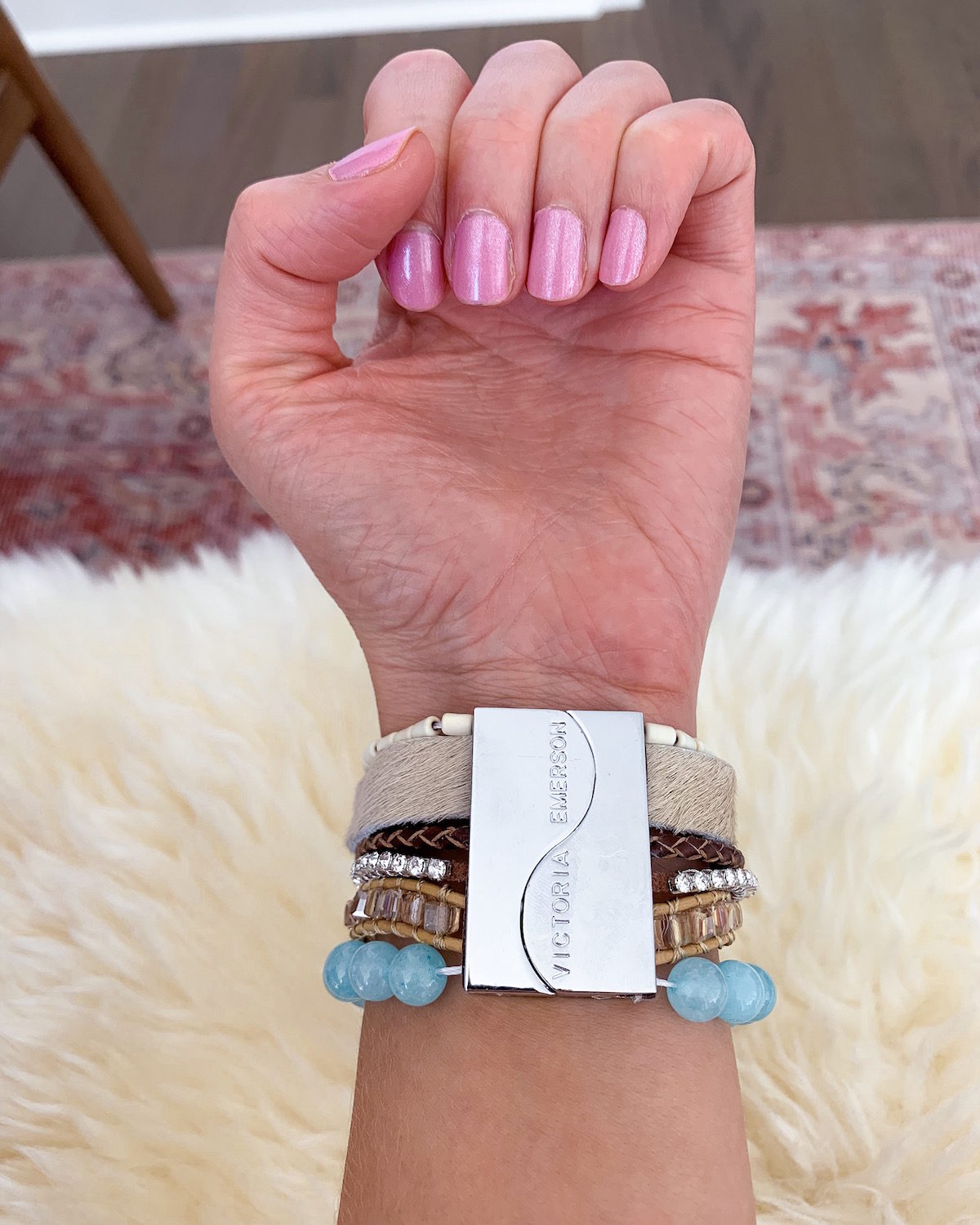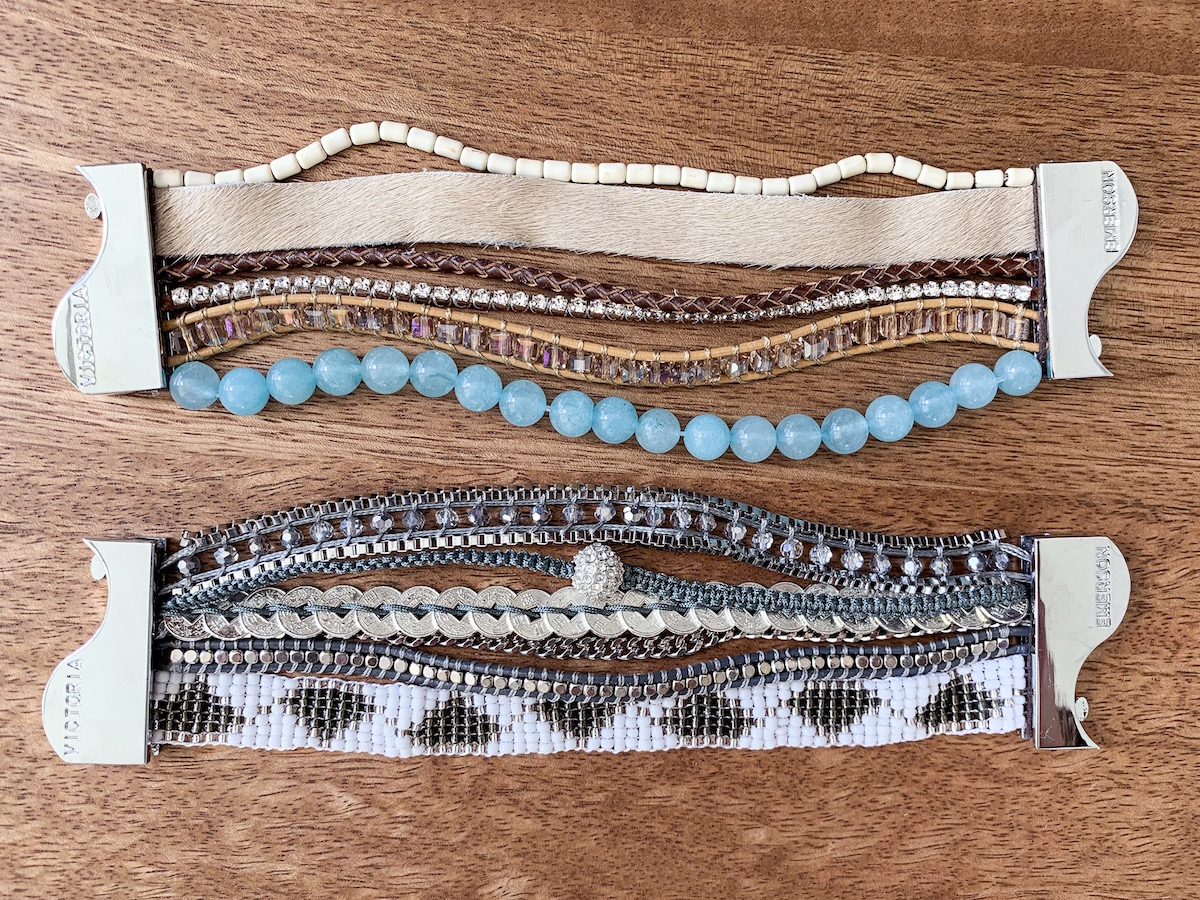 Braga Boho Cuff (on sale for $24.99) | Attica Boho Cuff (on sale for $24.99)
I was so skeptical when I went to try on this cuff and couldn't believe it when it actually stayed on my hand! The magnetic closure is a gamechanger.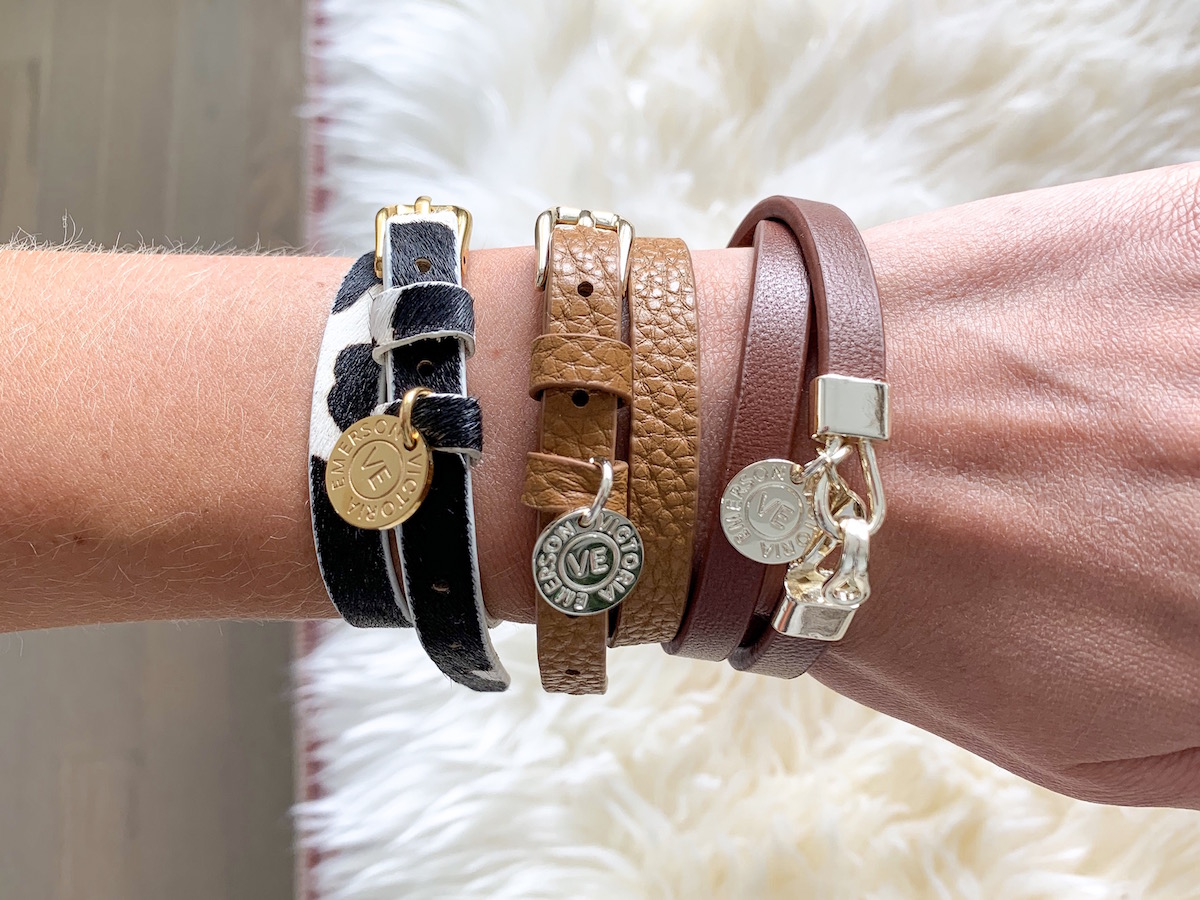 Double Wrap Western Bracelet | Double Wrap Tan Leather Bracelet | Double Wrap Brown Leather Bracelet
I love how the leather wrap bracelets have EIGHT different holes for hooking the clasp– the tightest one fits perfectly on me!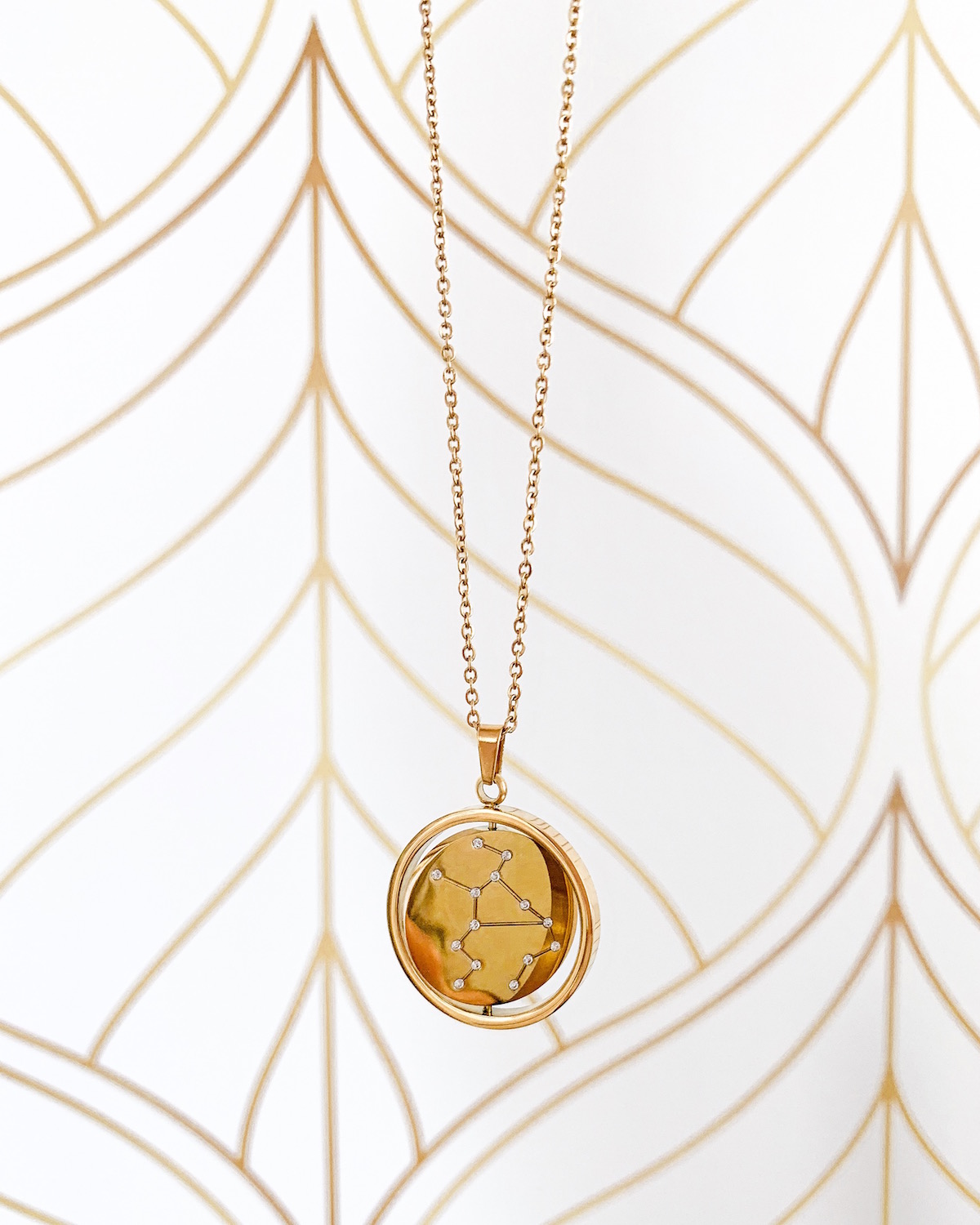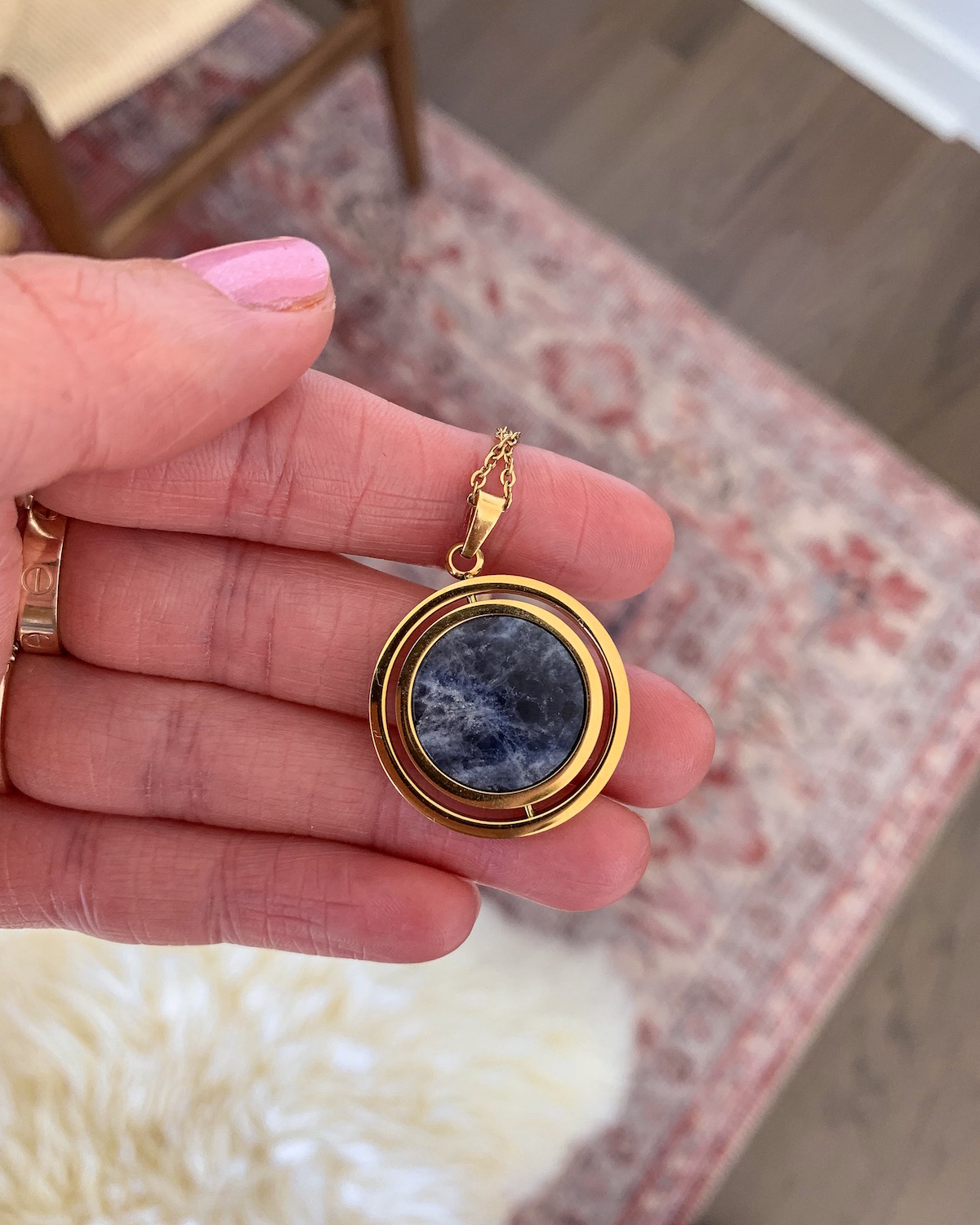 Virgo Spinning Pendant (on sale for $24.99)
They also sent me this spinning Virgo pendant necklace from the Starstruck Collection. It comes in three different metals (gold/silver/rose gold) and has genuine Swarovski crystals. Can you believe it's on sale for just $24.99? It looks so much more expensive!

Victoria Emerson is actually having a big summer sale now through June 17th. The wrap bracelets are marked down to just $19.99 and boho cuffs are now $24.99. To sweeten the deal shipping is free on orders over $50! Good excuse to buy more than one right? 😛
VICTORIA EMERSON SUMMER SALE
$19.99 Wrap Bracelets
$24.99 Boho Cuffs
+ free shipping on order over $50
Big thank you to Victoria Emerson for sponsoring this post!
- Katie