One question I've frequently been asked since becoming a mom of two is if there any new products I've found helpful that I didn't previously have with just Nate? While we've thankfully been able to utilize nearly all of the clothing and gear that we amassed during his first year (yay for same gender siblings!), there are definitely a few items I've purchased within the last few months that I'd now consider must-haves.
Julian may just be 10 months, but he thinks he's 2 years old. Little man wants to be involved in everything, including meals at the dinner table. I saw this feeding booster seat at Walmart and knew right away it would be perfect for him. A few things I love about it– the feeding tray is removable and dishwasher-safe. You can also take out the liner to clean. It can be used from age 6 months-33 months, so it's the type of product that grows with your child. You also can't beat the $38 price tag. We've been so impressed with this!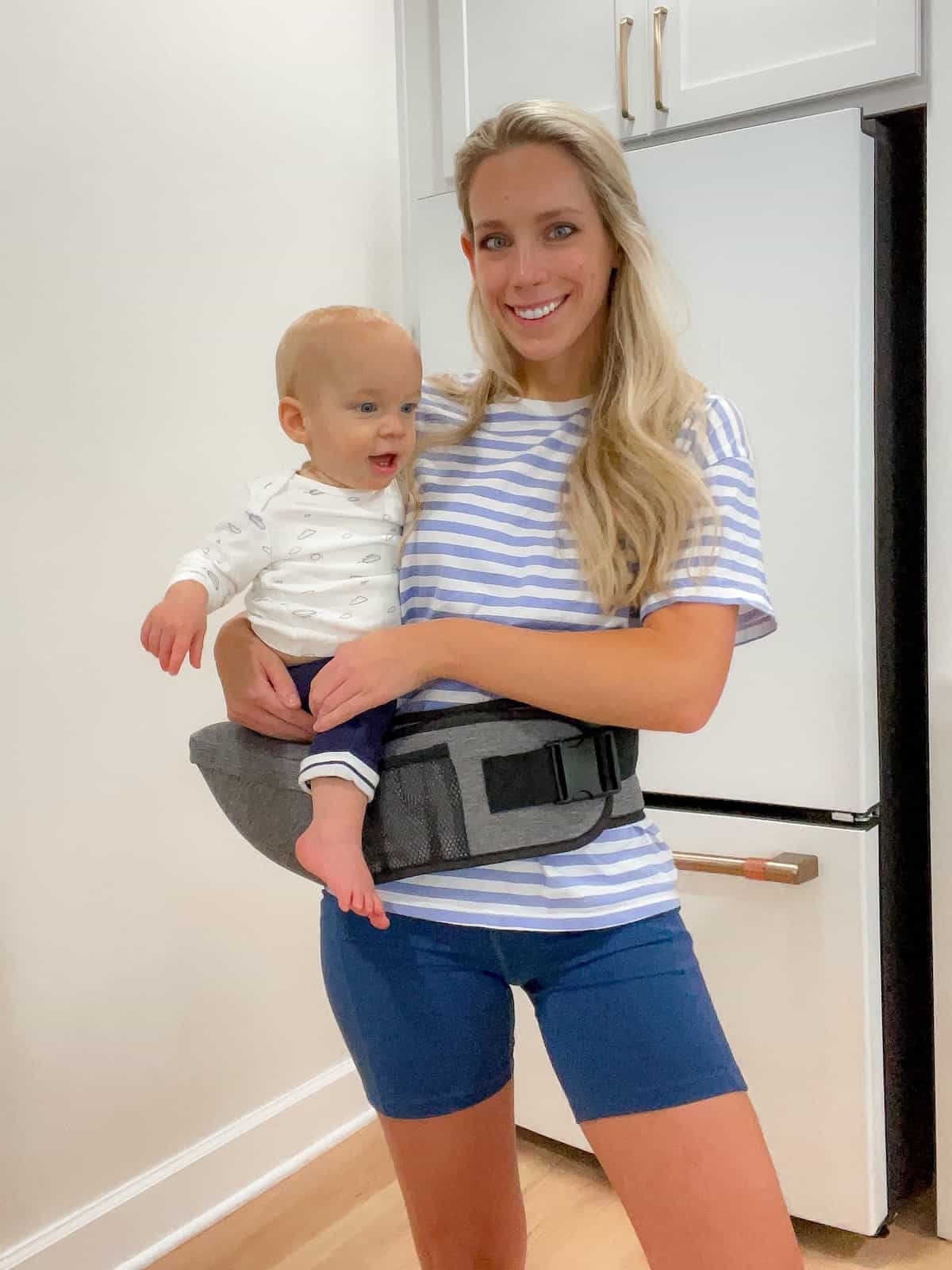 Earlier this spring when we were traveling back from the sister-in-law's wedding, I was struggling to hold up Julian on my hip in line at the airport when another mom tapped me on the shoulder. She motioned to the baby hip seat carrier she was using to carry her little and was like, "YOU NEED THIS and I promise it will change your life."
Fast forward a few months later, I finally ordered one for myself and now I don't know how I lived without one. Julian is the definition of a wiggle worm and will throw a fit if I try and carry him in a traditional baby carrier, so this just works so much better for us. He can be up in my arms and see everything that's going on, while I don't have to feel like I'm lugging around a sack of potatoes. I found my Baby Hip Seat Carrier at Walmart— the price was under $30 and it takes just seconds to put on. J loves it so much!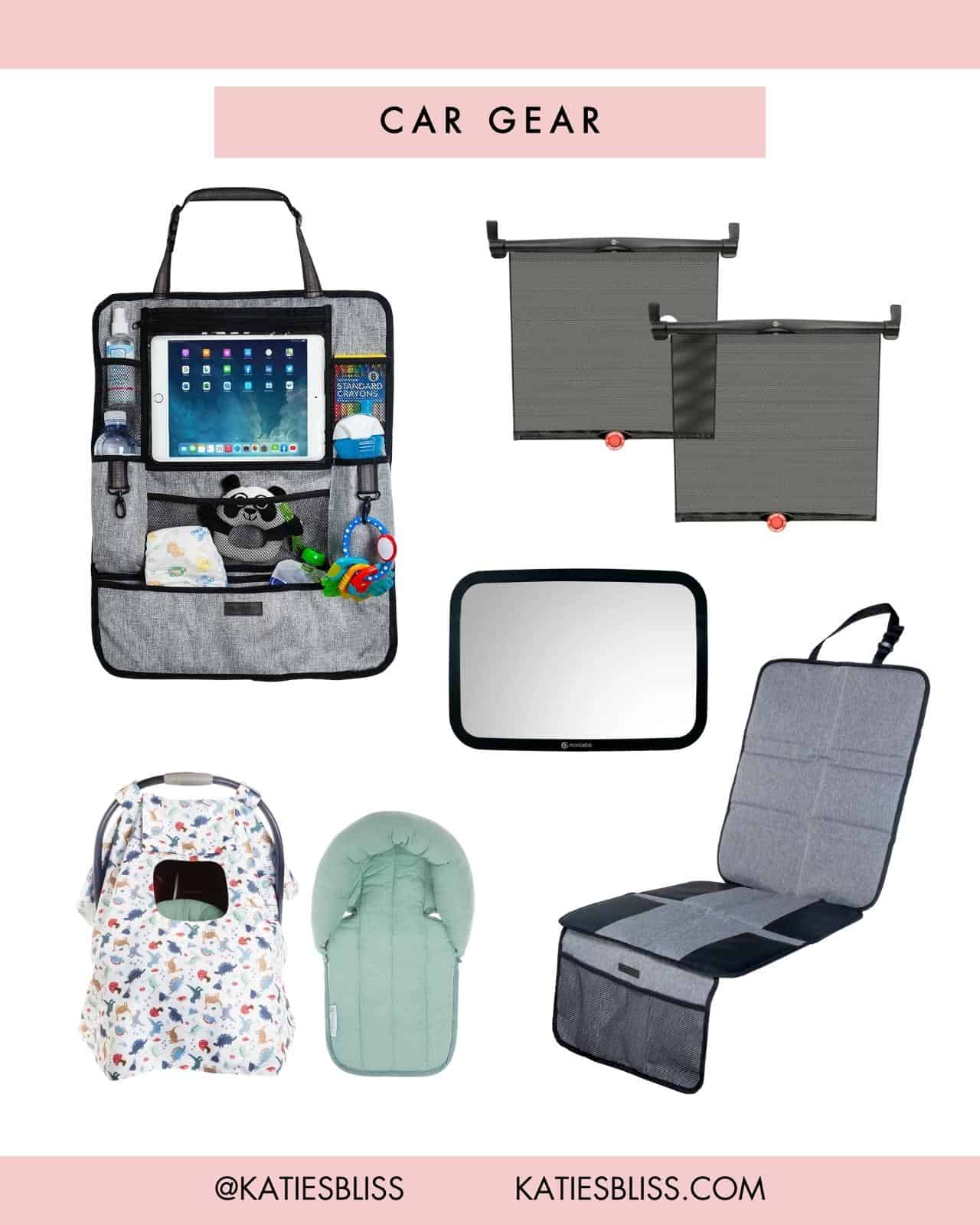 Car Gear // Seat Protectors | Backseat Organizer | Window Shades | Baby Mirror | Car Seat Pad + Cover
You can 100% file these under Products I Wish I Bought Sooner. A few weeks ago when I was cleaning out my car, I noticed some significant wear and tear to my back seats from spills, dirty toddler shoes, etc. I added one of these seat protectors underneath each of the boy's car seats and then this organizer to the back of the seat facing Nate so he could have a place to keep snacks, books and toys.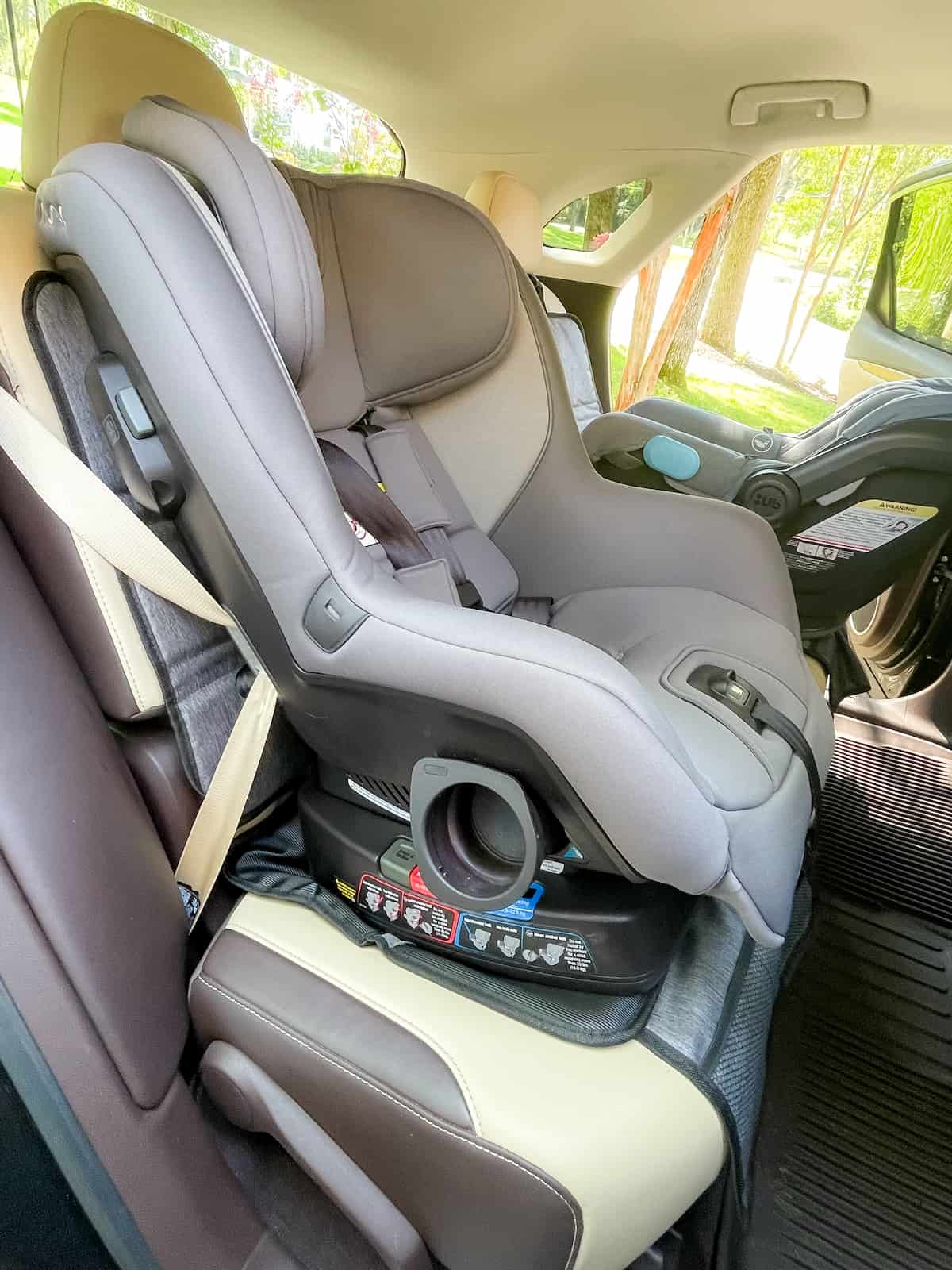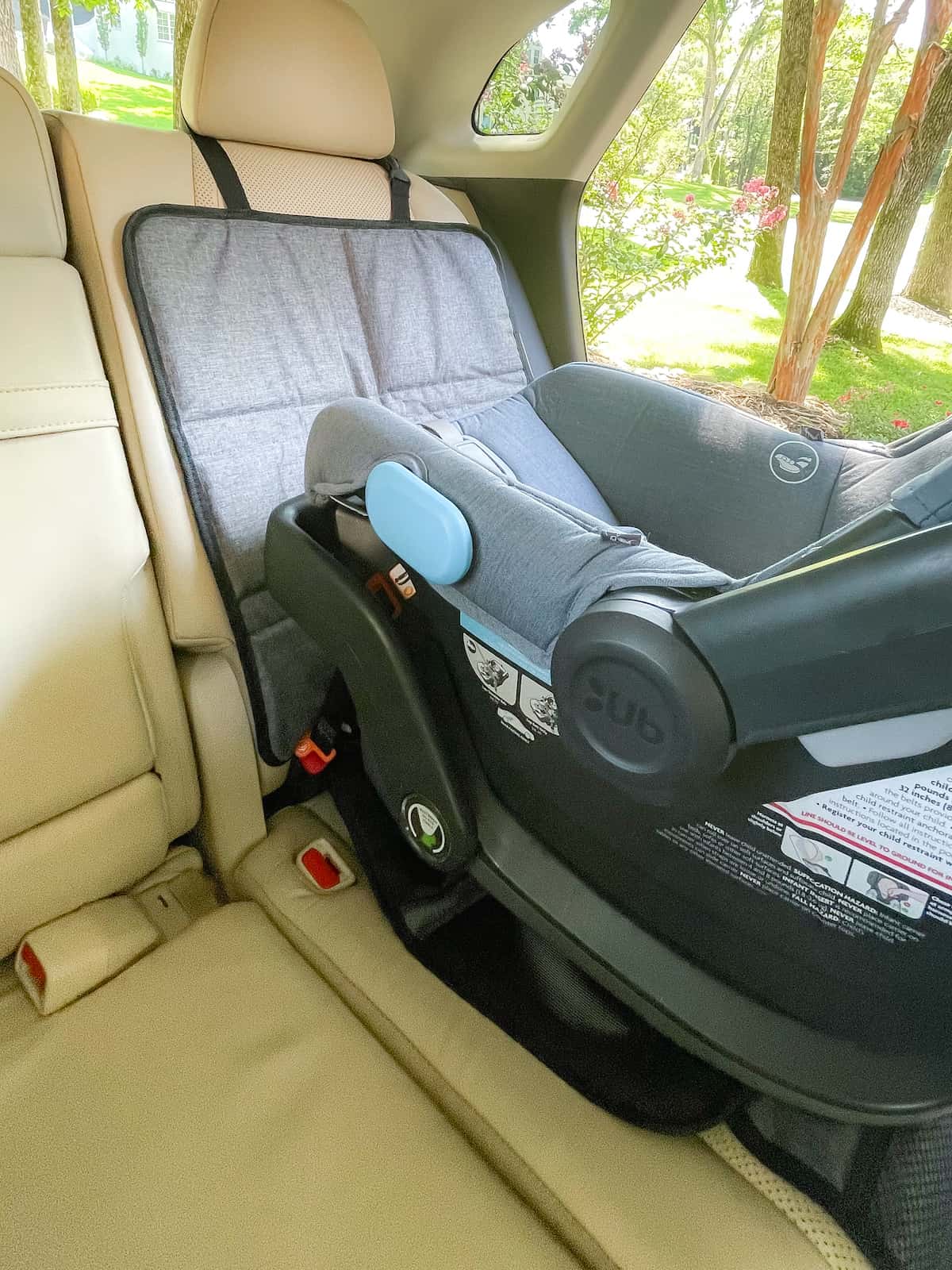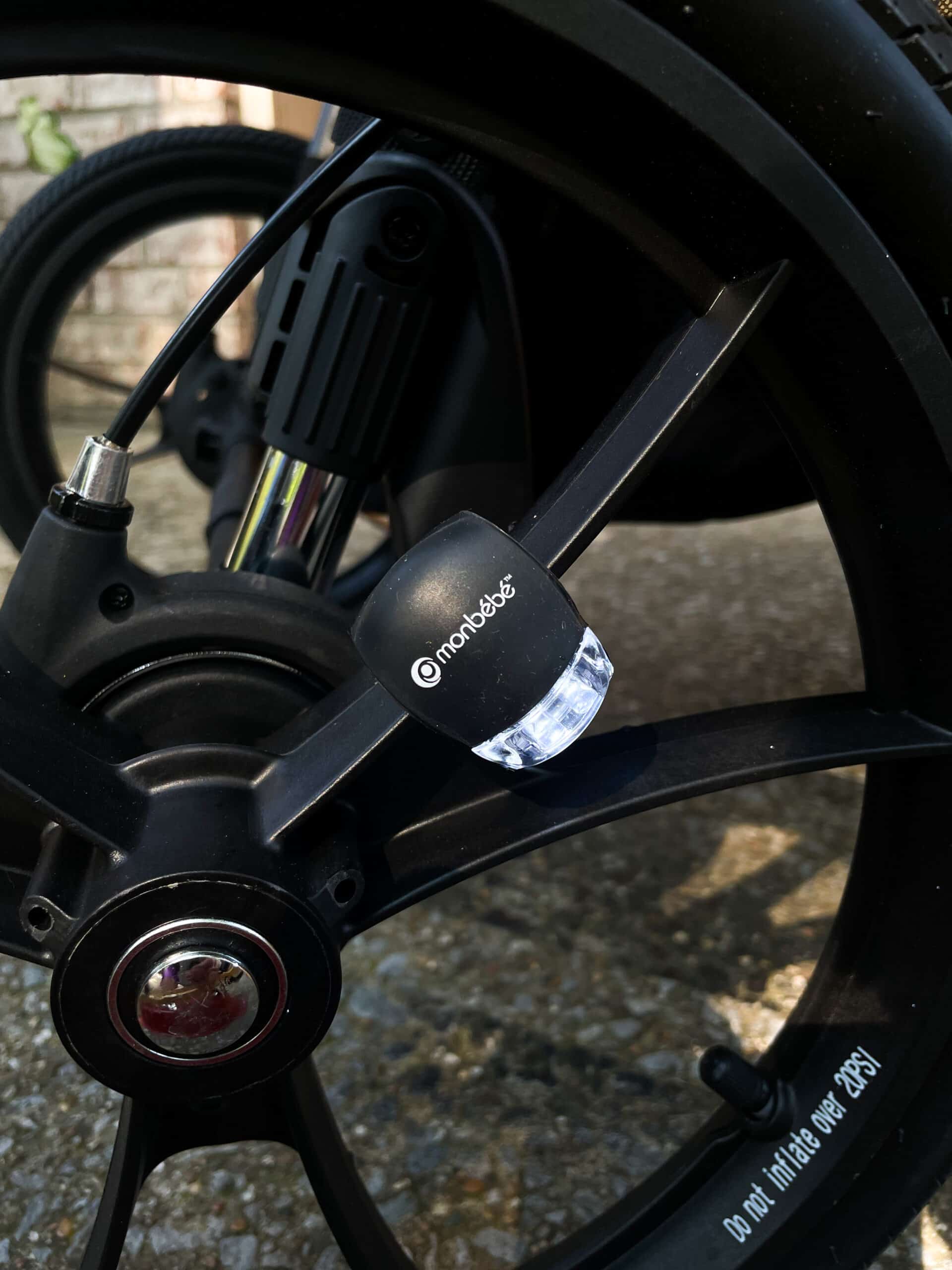 This is another product I wish I would've bought sooner. We take a lot of neighborhood walks and would consider these stroller lights a necessity for safety! The lights come in a pack of two, one for each side of the stroller and easily attach via a silicone strap. Other must-haves on my list: a stroller organizer, snack tray and ride board for big bro!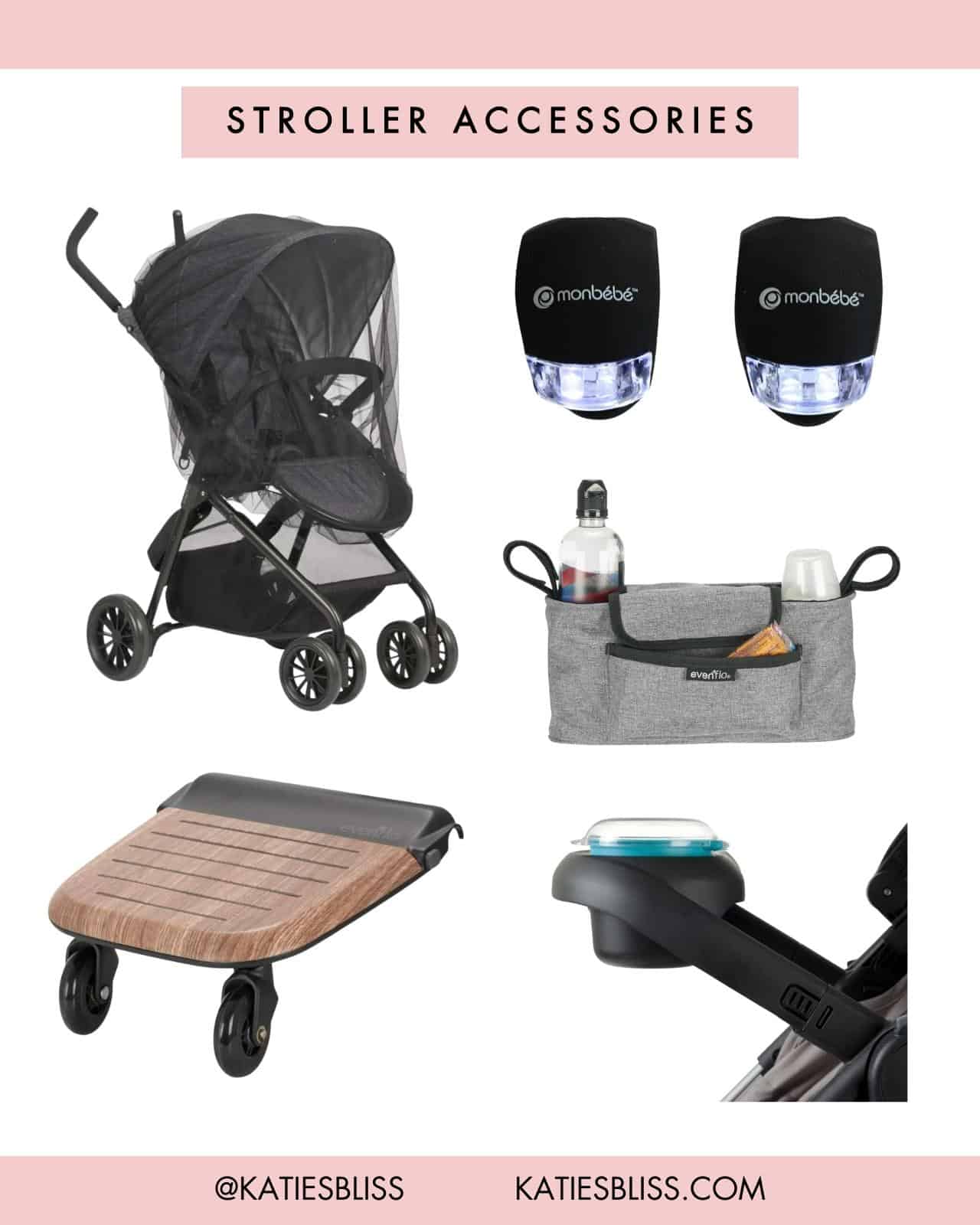 Stroller Accessories // Stroller Lights | Stroller Netting | Stroller Organizer | Stroller Stand + Ride Board | Snack Tray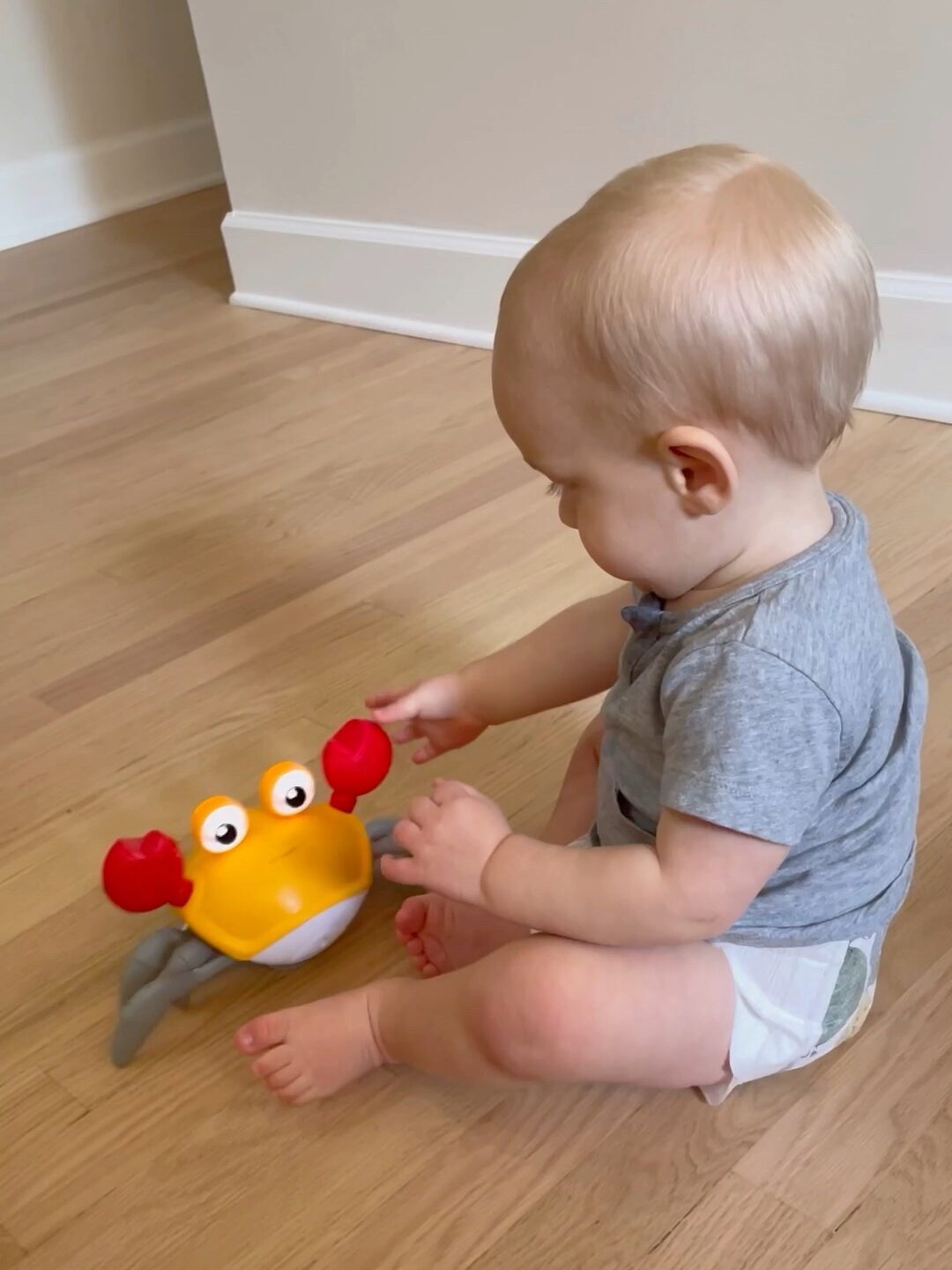 Highly-distracting musical toys have become my "secret weapons" when I need a break or need a few extra minutes to cook dinner or fold the laundry in peace. Julian LOVES this musical crawling crab toy and will hustle around after it for 15+ minutes. Nate is a HUGE water guy and would spend hours in the tub if he could and loves this Cloud and Rainbow Showerhead and Musical Bubble Crab. PS Walmart has a great selection of toys from brands like Bright Starts and Baby Einstein— two of my faves!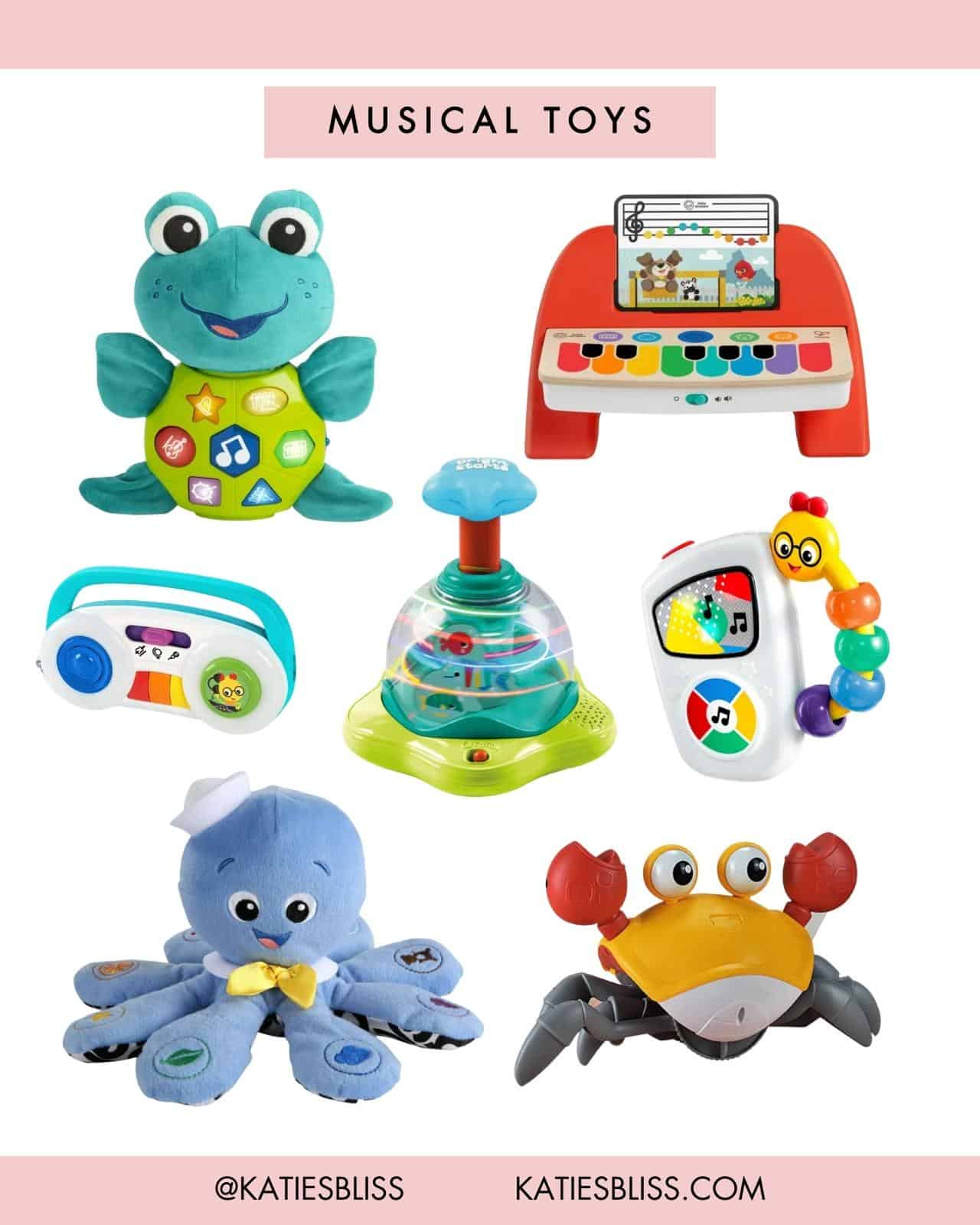 Silly Toys // Musical Crawling Crab | Bright Starts Press & Glow Spinner | Turtle Toy | Play Piano | Tiny Play Radio | Musical Phone | Octopus Toy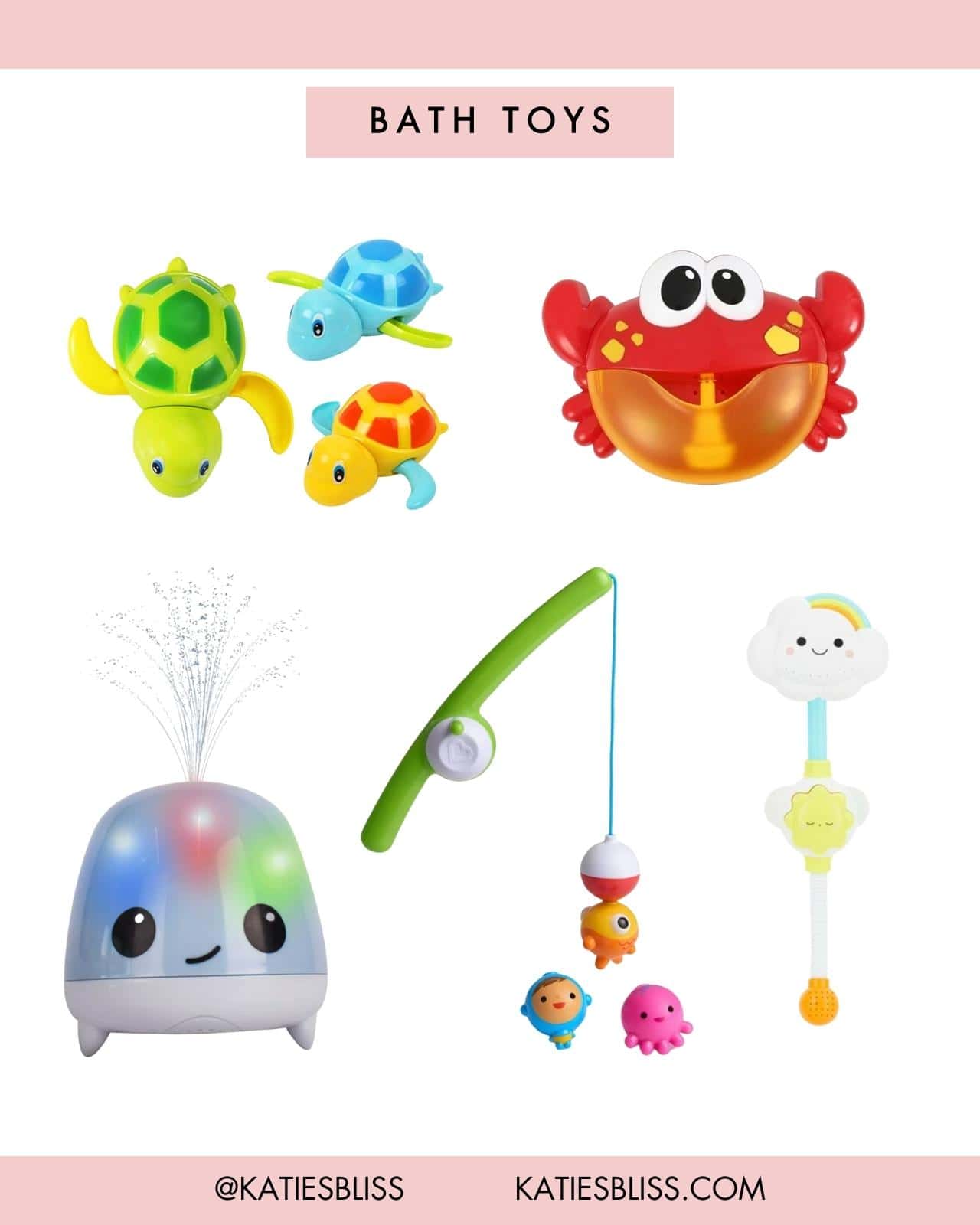 Bath Toys // Swimming Turtles | Fountain Toy | Fishing Pole | Cloud and Rainbow Showerhead Toy | Musical Bubble Crab Bath Toy
Big thank you to Walmart for sponsoring this post!
- Katie