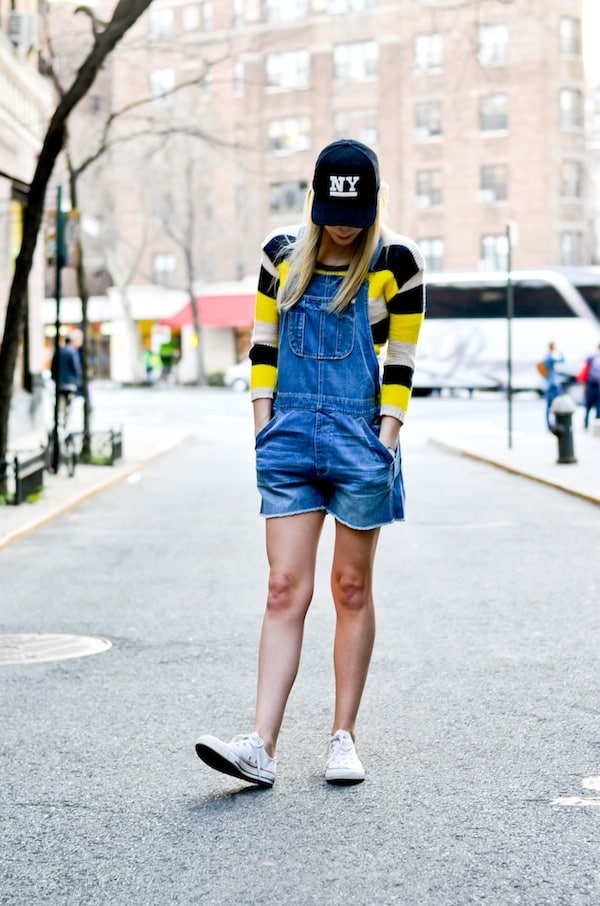 I can't believe it either, but yes, I'm wearing overalls. If you'd asked me even a month ago my thoughts on overalls it would have been this – Just NO. Overalls appear frequently throughout my childhood memories, and not the good ones. I remember always wearing them in elementary school. I distinctly remember this one very grotesque patchwork denim pair that I had – most likely from Gap Kids or Limited Too. To me, overalls were always something I thought should be left in the past and not at all the type of attire a grown adult should be wearing… Well as you can see I'e gone back on my word and here I am wearing the same thing I've always despised in memory.
Now don't expect me to start wearing overalls on a weekly basis. I'd never wear these to work or an event but I thought they were appropriate to wear to a weekend Yankee game with Nick. This outfit surprisingly got his stamp of approval – can you believe it? The moment I put them on I was expecting him to give me a WTF look but surprisingly he goes, "you look so cute in those!" Maybe they aren't as man-repelling as we thought?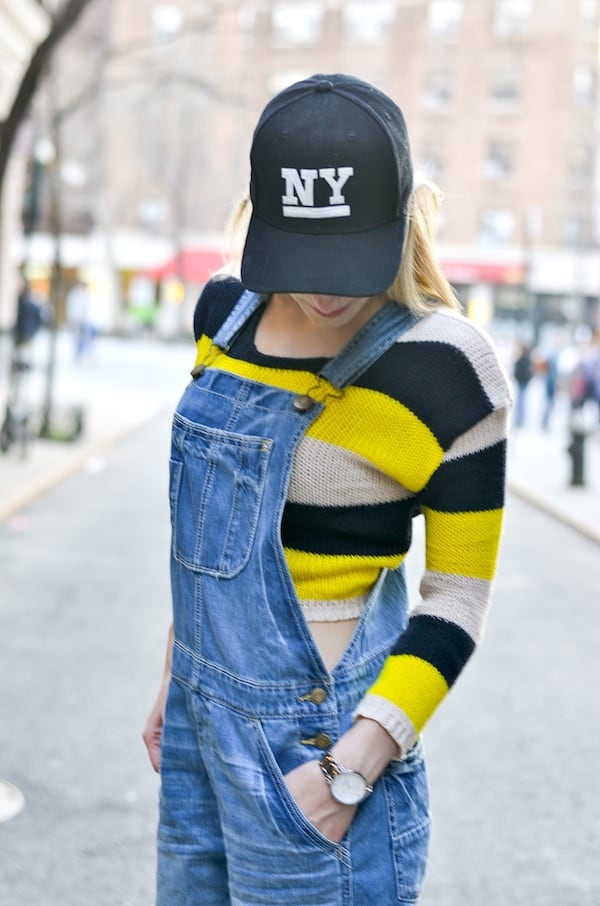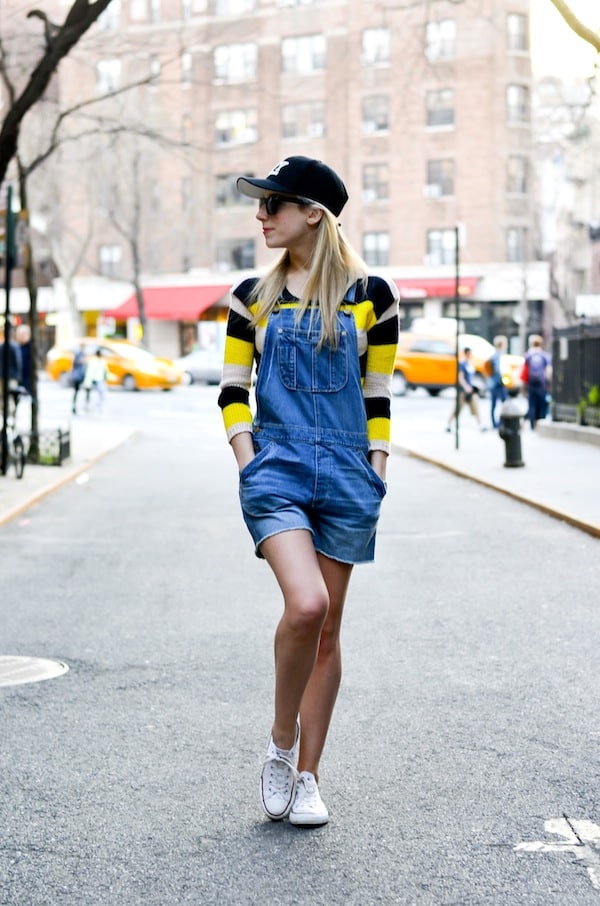 I was wearing…
American Eagle overalls c/o | Urban Outfitters sweater | Converse sneakers | Old Navy hat c/o | Kate Spade watch | Nordstrom sunglasses
What are your thoughts on overalls? Let's discuss!
- Katie