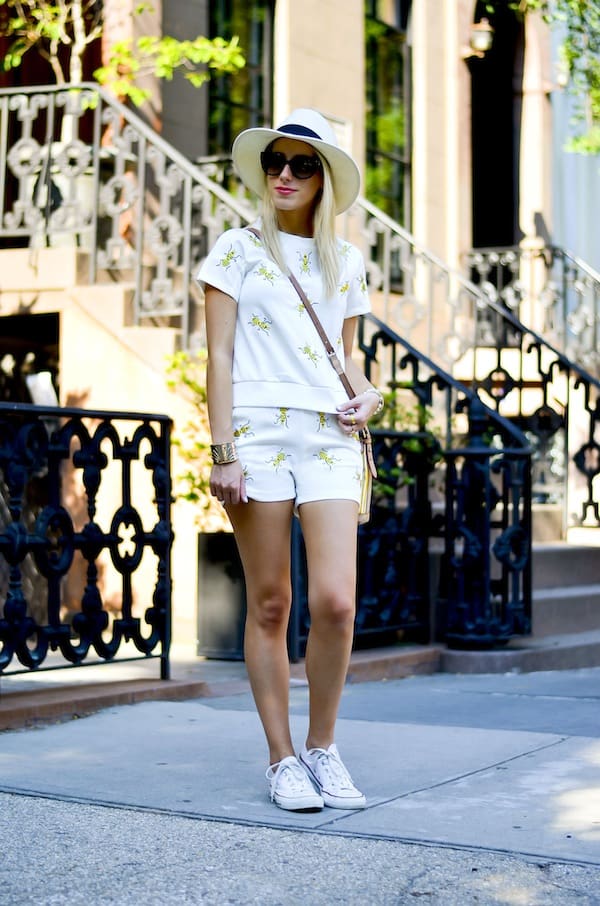 How cute is this short suit? I've been trying to switch it up lately and not just always wear my typical warm-weather uniform – a maxi dress and sandals. A short suit can be appropriate for work (depending on your job) or for day – like this one from Chic Wish. I wore this for some West Village roaming with Nick on Sunday. I just really needed ice cream (yes, NEEDED) so off we went in search of something other than the Mister Softee truck. We ended up stumbling into this little place on Carmine Street where they make all their ice cream with goats milk – so yummy! I also really will use any excuse in the book to not dress my age, and that includes wearing clothing embroidered with oversized bumble bees. I can pull it off right??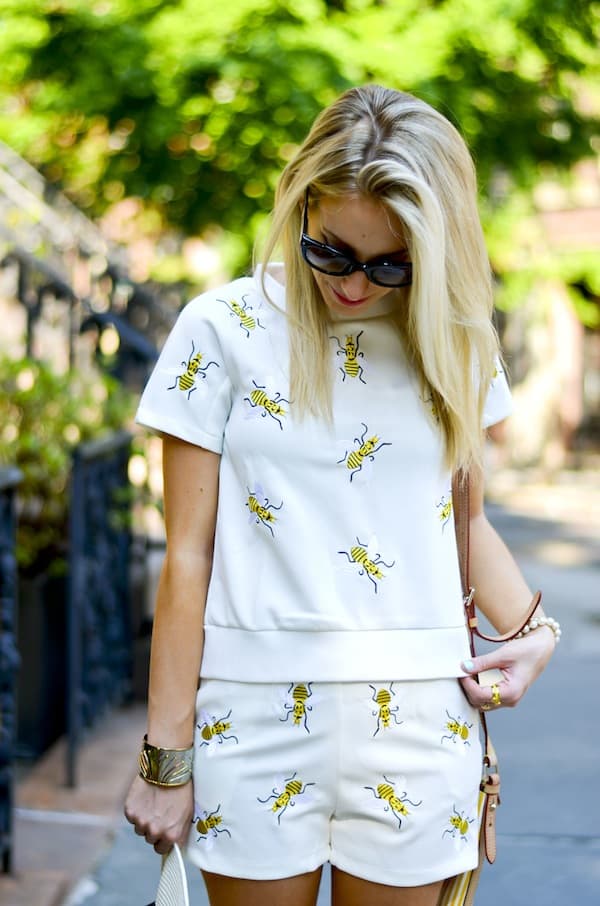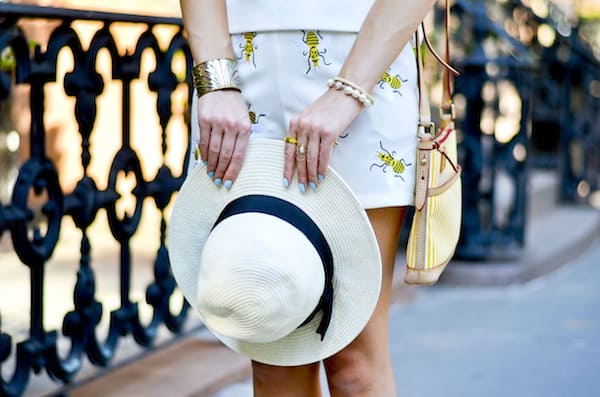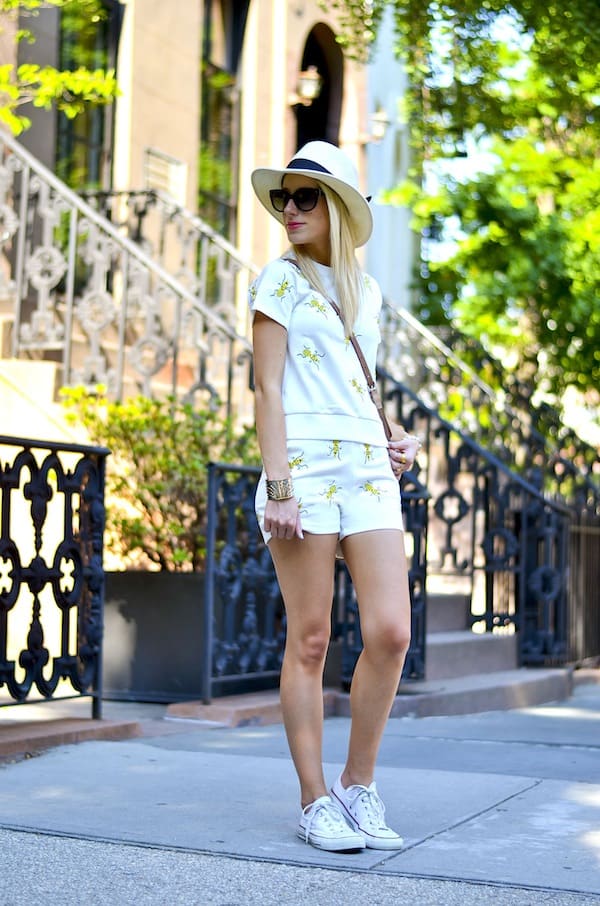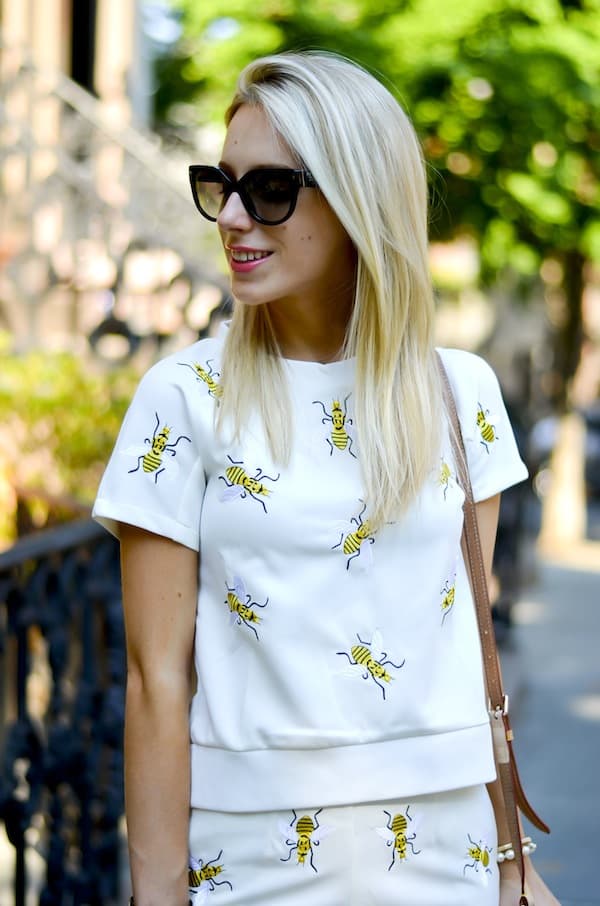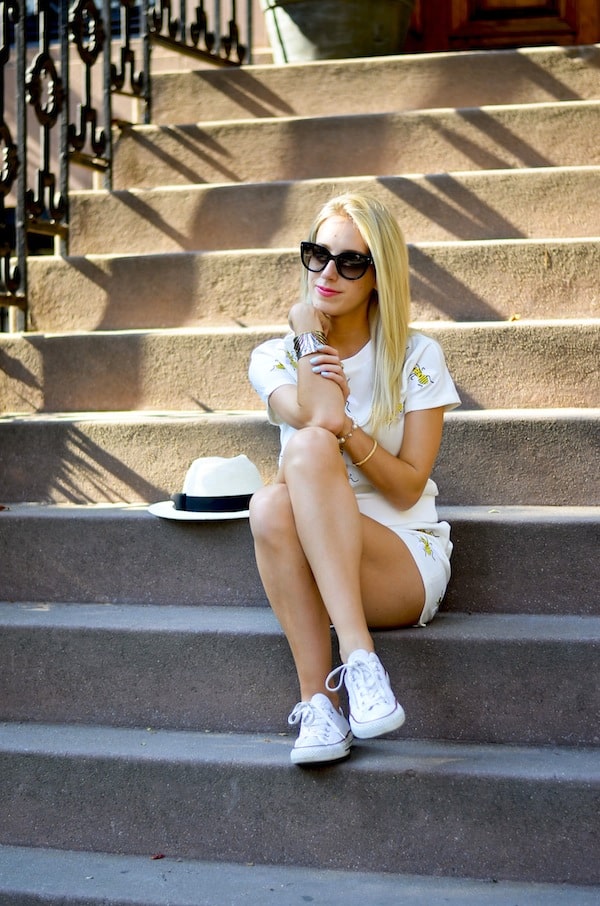 I was wearing…
Chic Wish short suit c/o | J. Crew Panama hat | Dooney & Bourke bag (similar here) | Converse sneakers | Prada sunglasses | Topshop rings | Bracelets: Swarovski, random boutique (similar cuff here) | NARS nail polish (limited edition – similar here)
Big thank you to Chic Wish for sponsoring this post!
- Katie