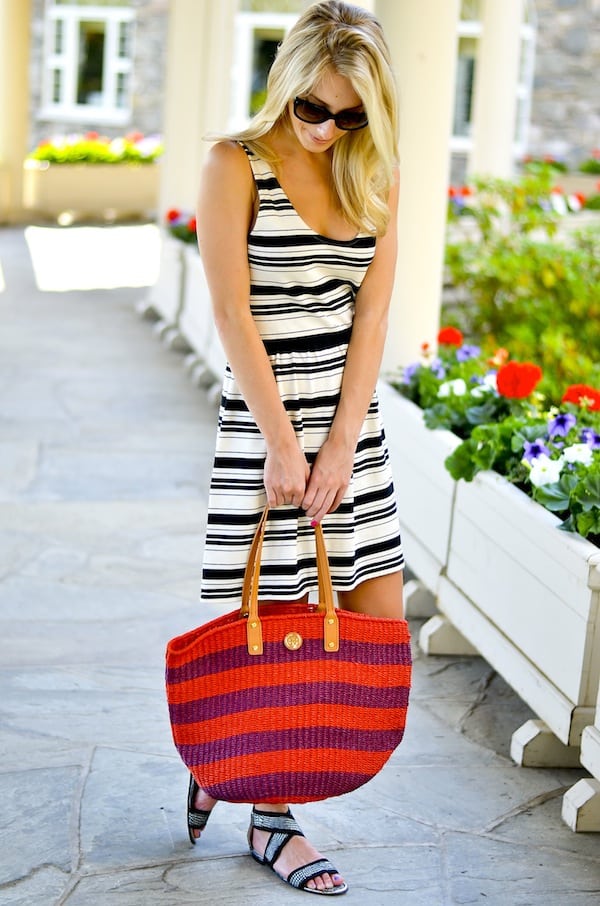 I have to say – this summer is off to a great start! The weather has been great (knock on wood) and I've already knocked a few things off my summer bucket list (more to come). I had the day off on Friday so I used it to my advantage to escape the city for a long weekend home in PA. New York City is draining and to be honest not very enjoyable when the weather is hot, so I'm trying to plan as many weekends away as possible. It's what summer is for right?  Today I've teamed up with Veet to share some of my "summer hacks" – one of which is trying to find as many ways as I can to stay cool. To avoid becoming overheated, or getting a heat rash, I always like to keep a facial mist in my bag for relief when I get too hot. Smoothies are also a must for me at breakfast! I normally drink coffee in the mornings, but since it's so warm I can only bring myself to drink something cool. A fruit smoothie with chia seeds and almond milk is a much healthier option and refreshing to drink on my walk to work! Another way I like to make my life easier and more enjoyable in the summertime, is finding alternative ways to remove hair instead of shaving. I have sensitive skin so I'm prone to razor burn. I like to use Veet's Fast Acting Gel Cream Hair Remover on my legs instead of shaving because it leaves a smoother finish, moisturizes my skin and I don't have to risk getting any type of rash. All I do is apply in an even coat to legs, leave on for no more than 10 minutes, then remove!  What are some of your "summer hacks"?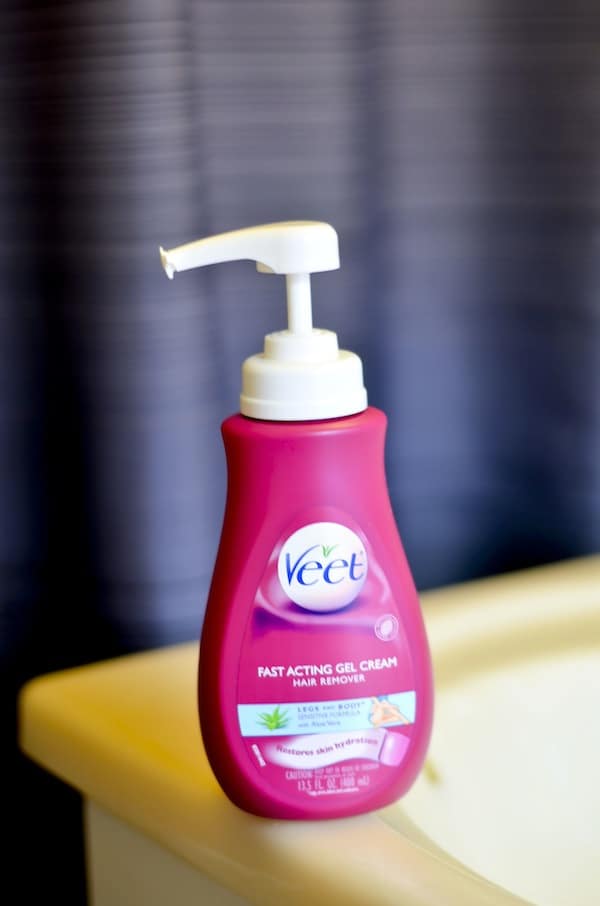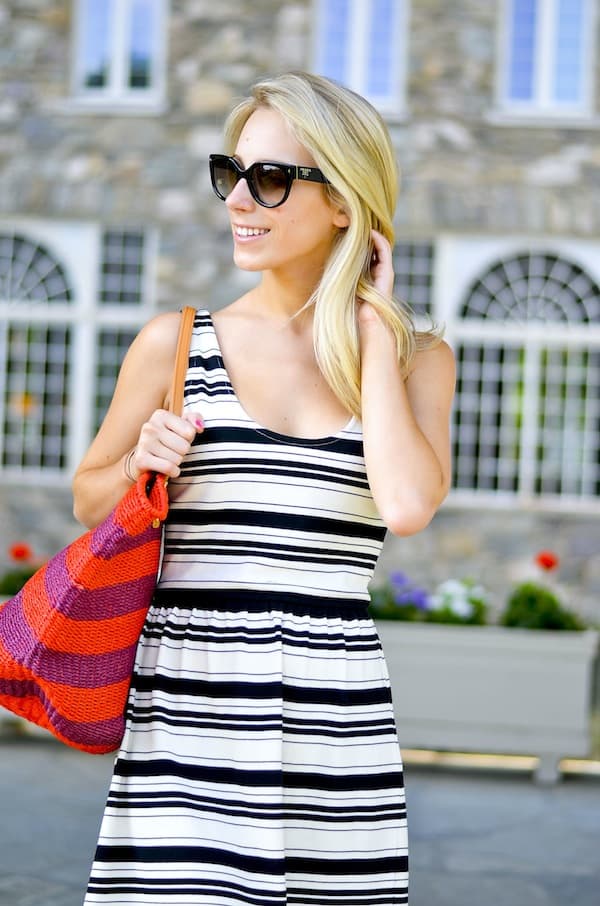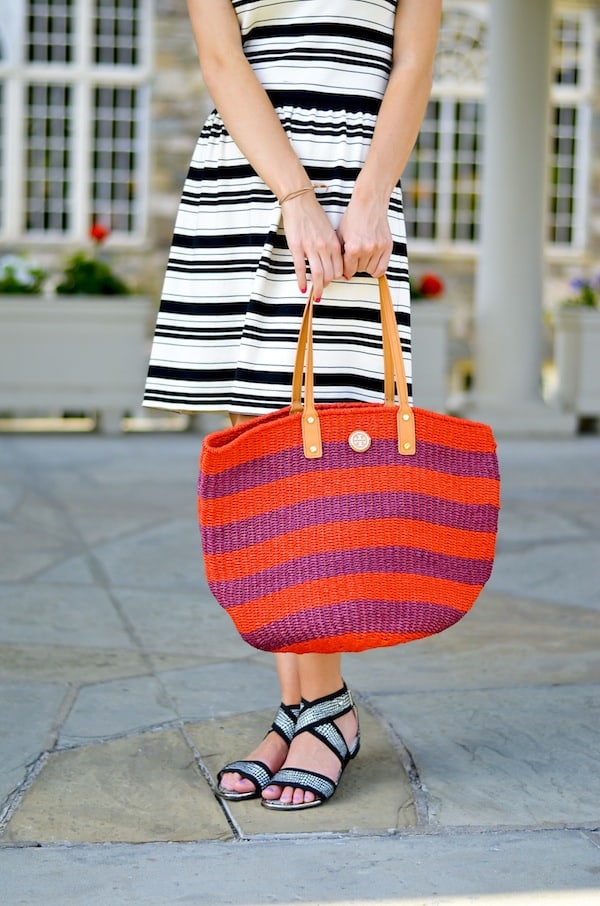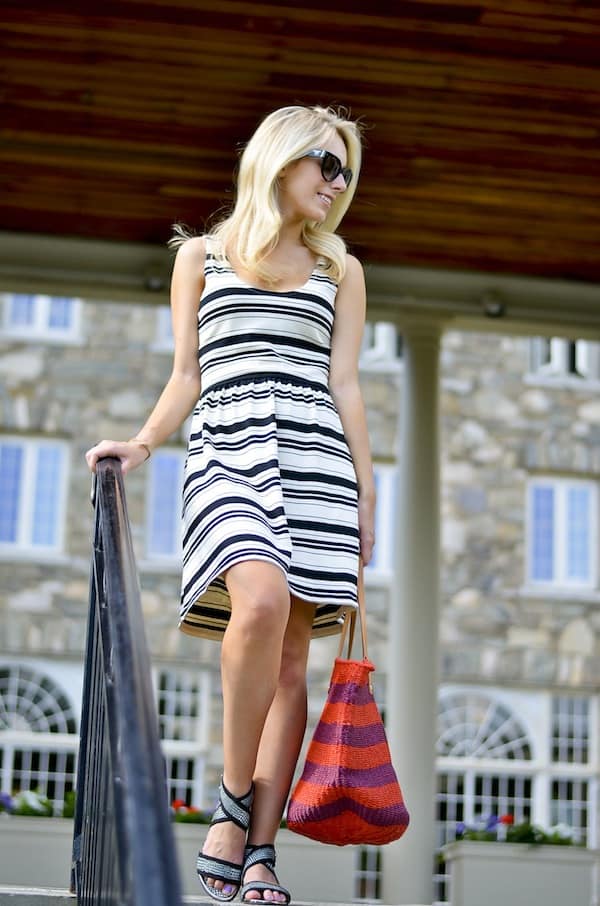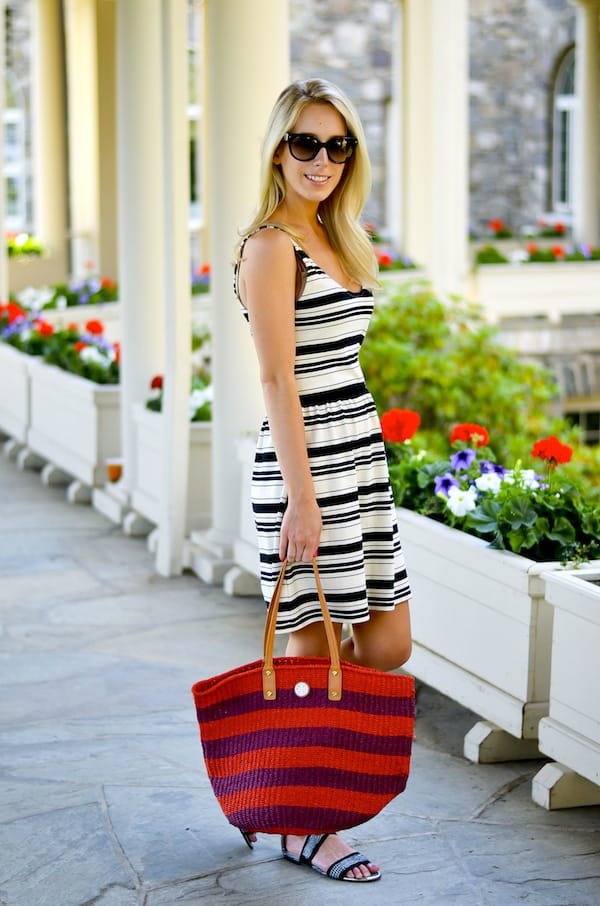 I was wearing…
J. Crew Factory stripe button-back sundress | Tory Burch striped straw tote bag | Stuart Weitzman Expo sandals | Prada sunglasses

Veet® helps you feel smooth all summer long. There's nothing like the feeling of freedom that summer brings. https://www.facebook.com/veet
Disclosure: Compensation was provided by Reckitt Benckiser via MODE Media. The opinions expressed herein are those of the author and are not indicative of the opinions or positions of Reckitt Benckiser.

- Katie