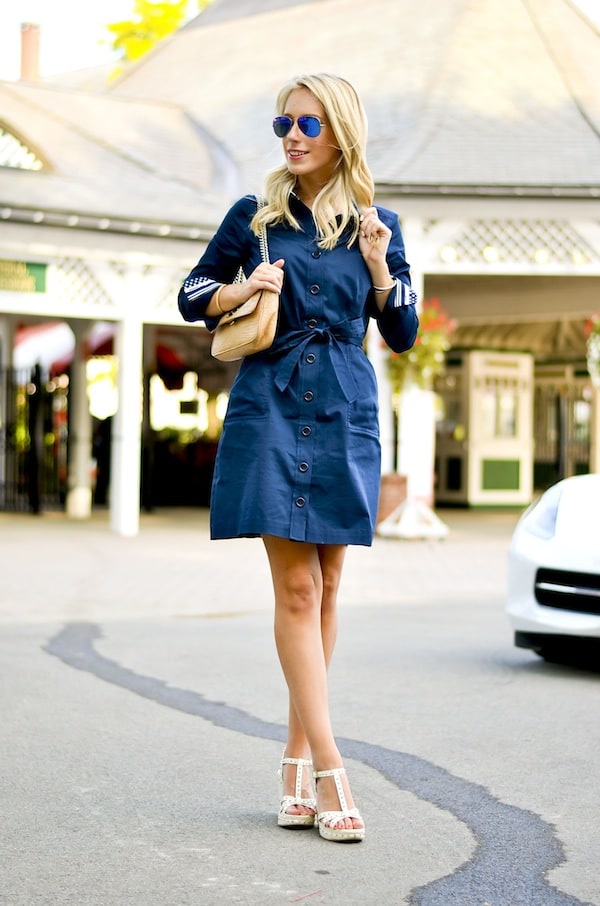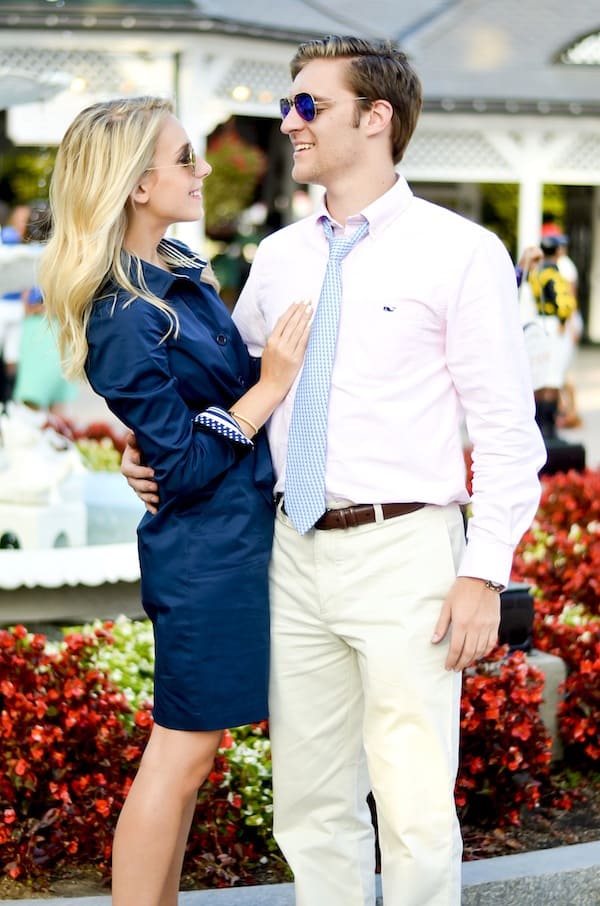 Over the holiday weekend, Nick and I made the trek upstate with my girl Krista and her guy to a lakehouse we rented in Saratoga. The timing was perfect because we also all had invites to attend closing weekend of the Saratoga Race Course with America's Best Racing.
I really had no clue what was appropriate/made sense to wear to a horse race, but thankfully Vineyard Vines came to all of our rescues! My shirtdress was perfect – casual, but still polished enough for a sophisticated day event. We ended up having the best time despite never having attended a race before. Nick got SO into the betting and we actually left with more money than we started – always a good thing 😛
Click past the jump to see all of our photos from the race!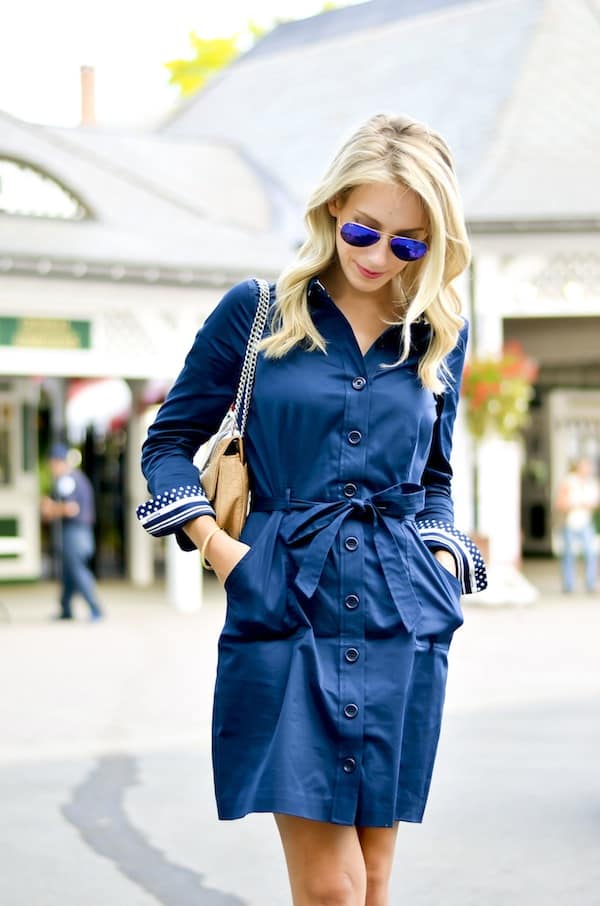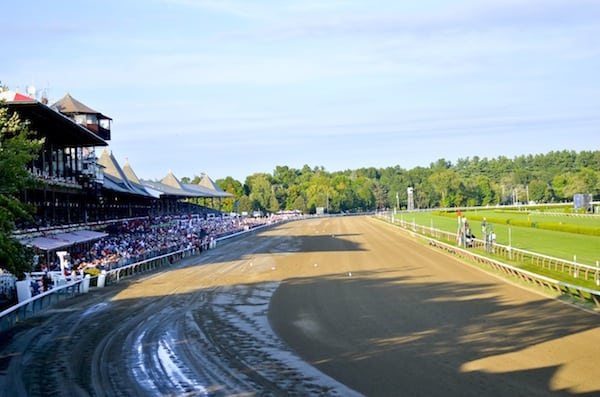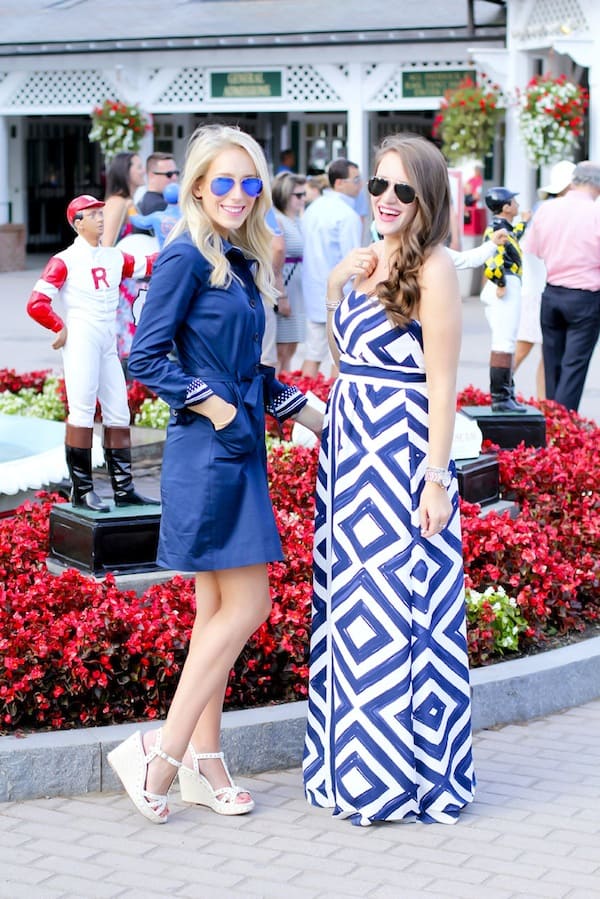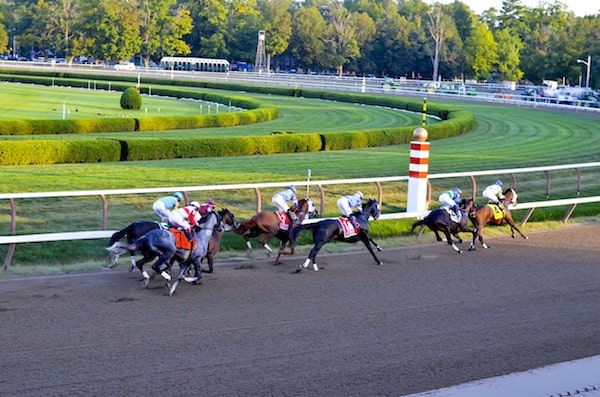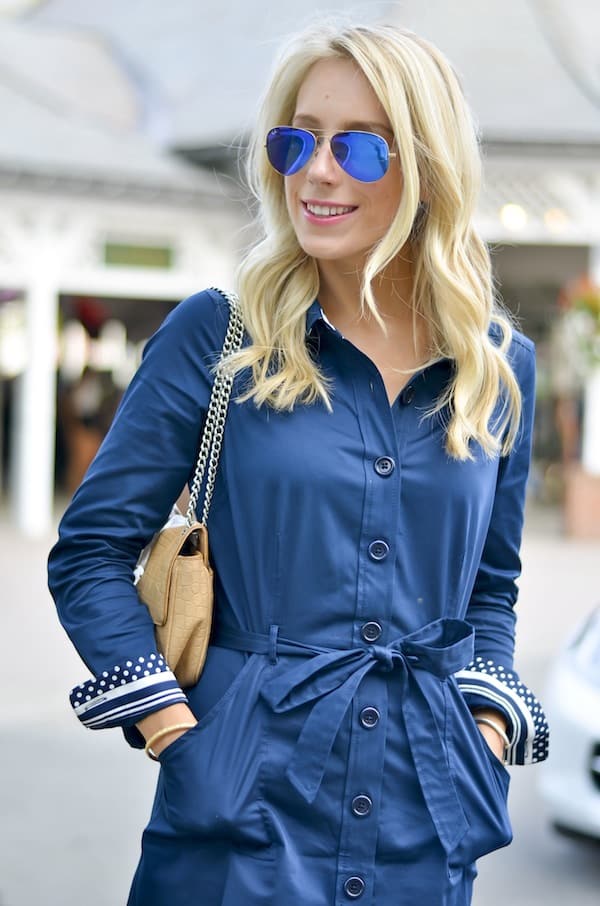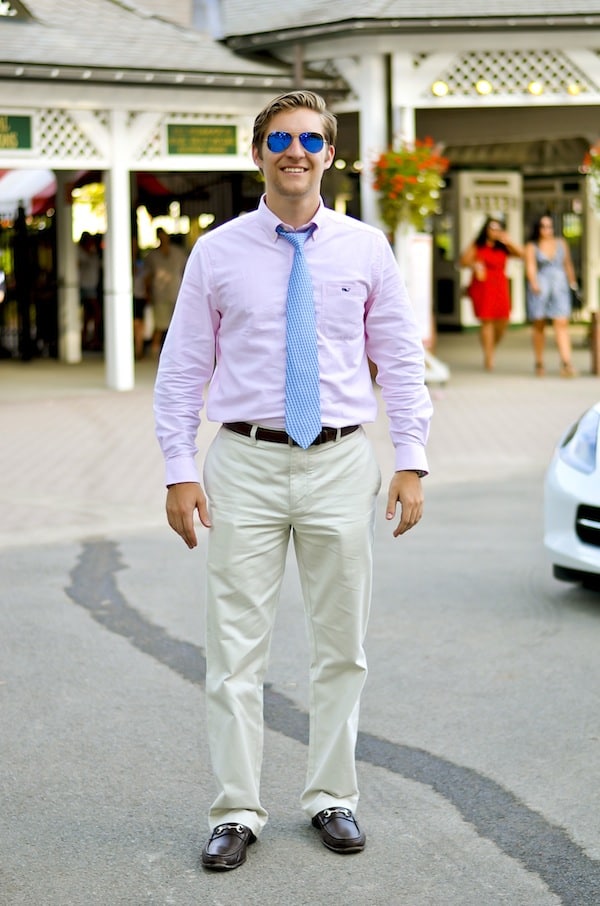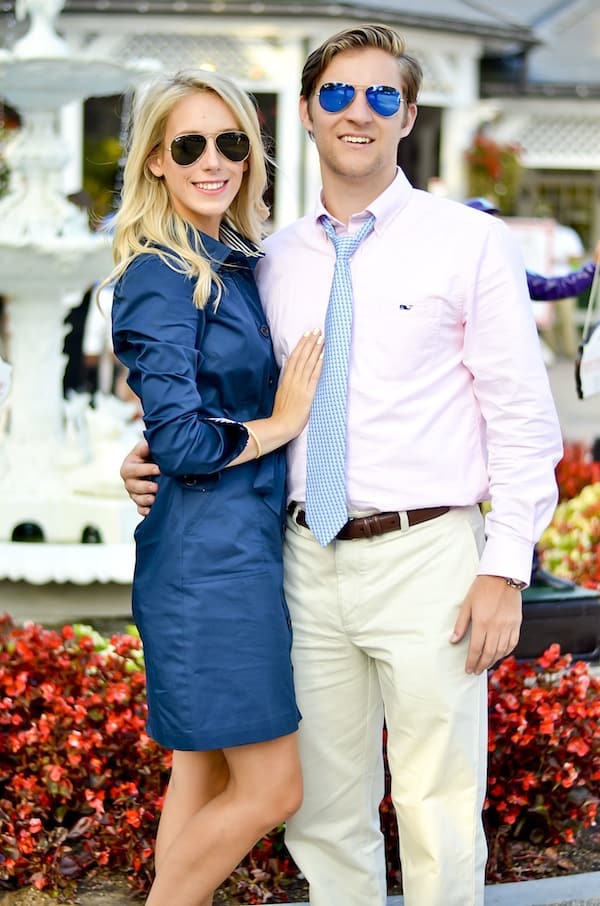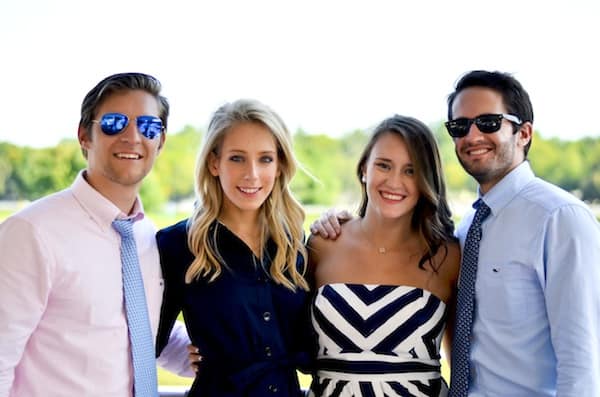 I was wearing…
Vineyard Vines Jennings shirtdress c/o | Vince Camuto wedges | Michael Kors bag | David Yurman bracelets | Ray-Ban aviators
Nick was wearing…
Vineyard Vines Oxford Tucker shirt c/o | Vineyard Vines Club pants c/o | Vineyard Vines tie c/o | Allen Edmonds loafers | Tag Heuer watch | Ray-Ban aviators

- Katie