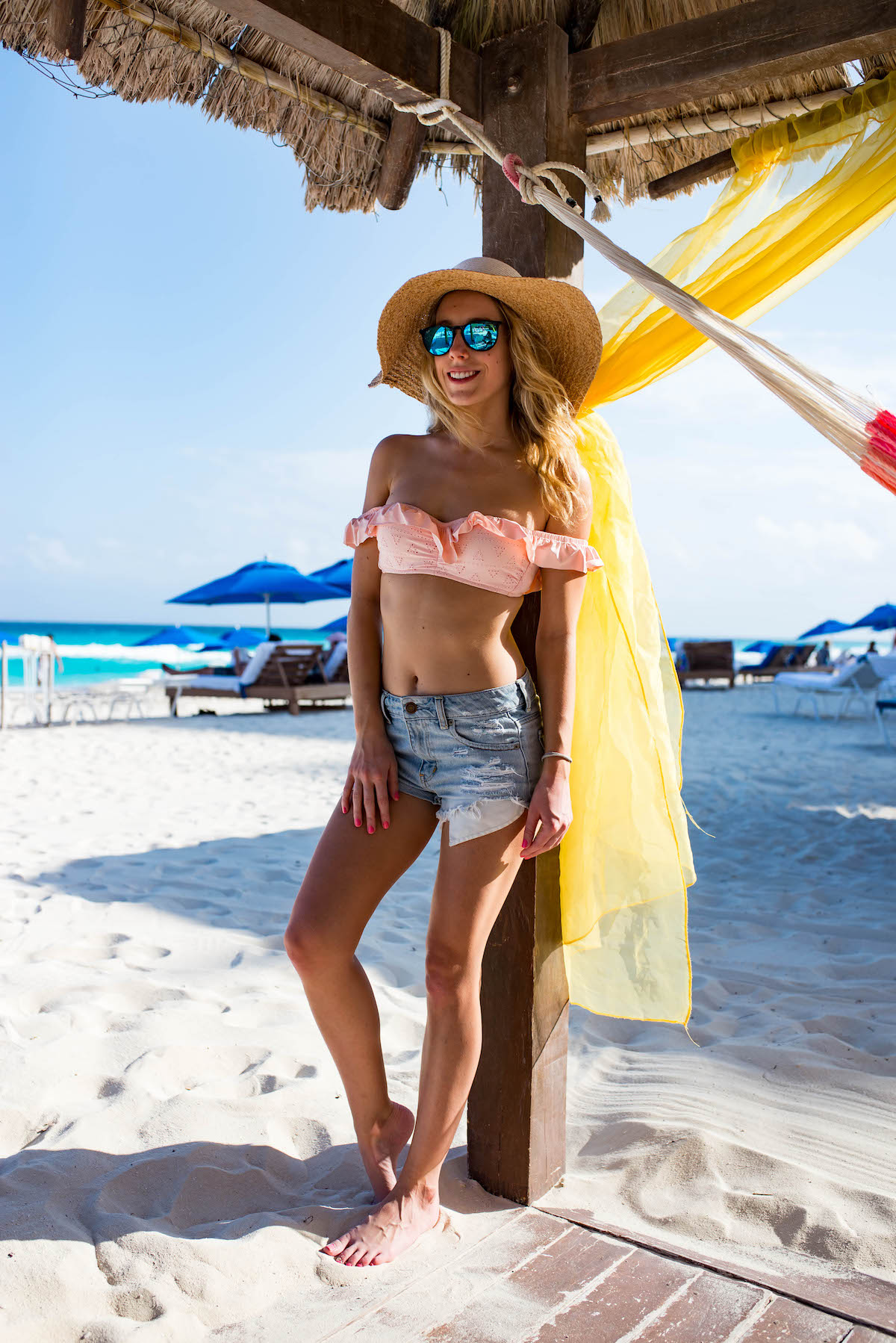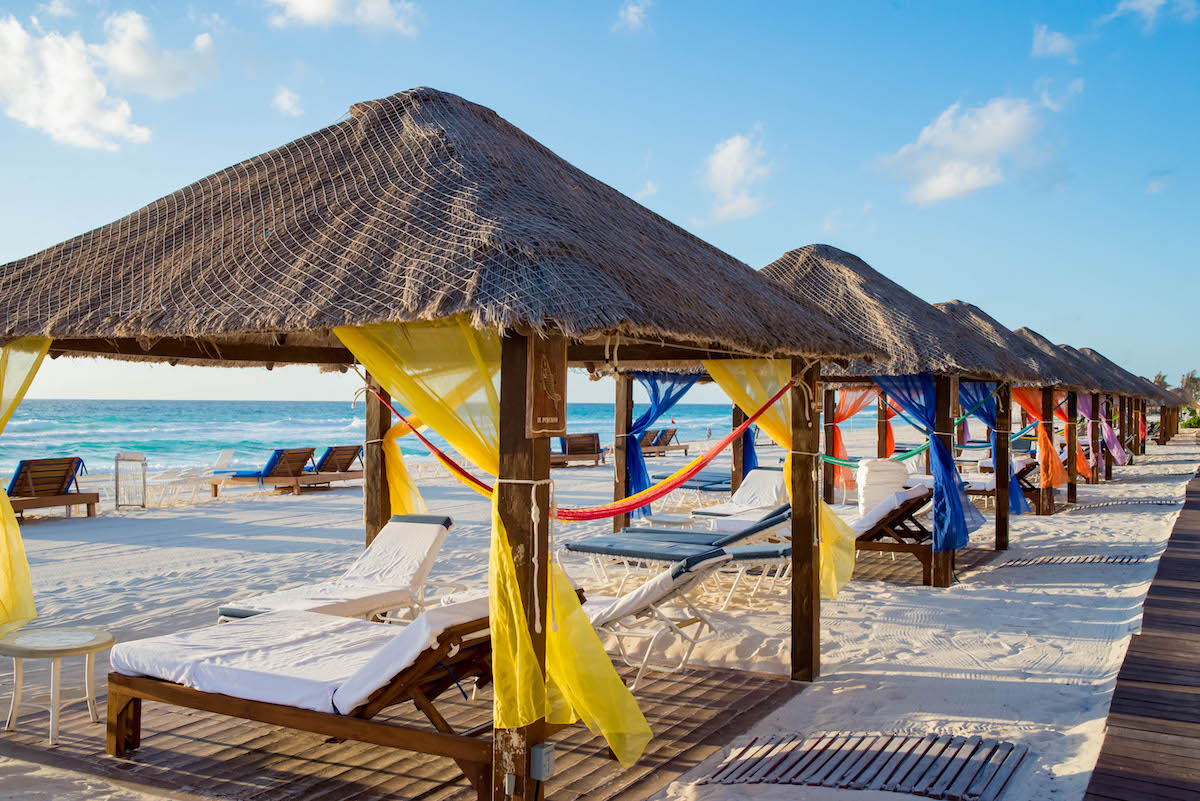 I can't tell you guys how tempted we were to extend our stay in Cancún! This trip flew by way too fast. Nick and I were blessed with great weather over the weekend and spent most of Saturday soaking up the sun at The Ritz-Carlton, Cancún. We've been on a few beach vacations in the past, but I have to say this resort had one of the most beautiful beachfronts we've ever seen. The rows of cabanas adorned with bright curtains, the white sand beach and sparkling turquoise water was something out of a dream. Can you imagine how amazing it would be to have a timeshare in Cancun?
I'll be sharing more from our trip in the coming days, but as I look out my window at snow-covered rooftops I felt it was fitting to kick things off with a beach day diary. Keep on reading for more photos, plus details on all the swimwear I wore!
Shop The Post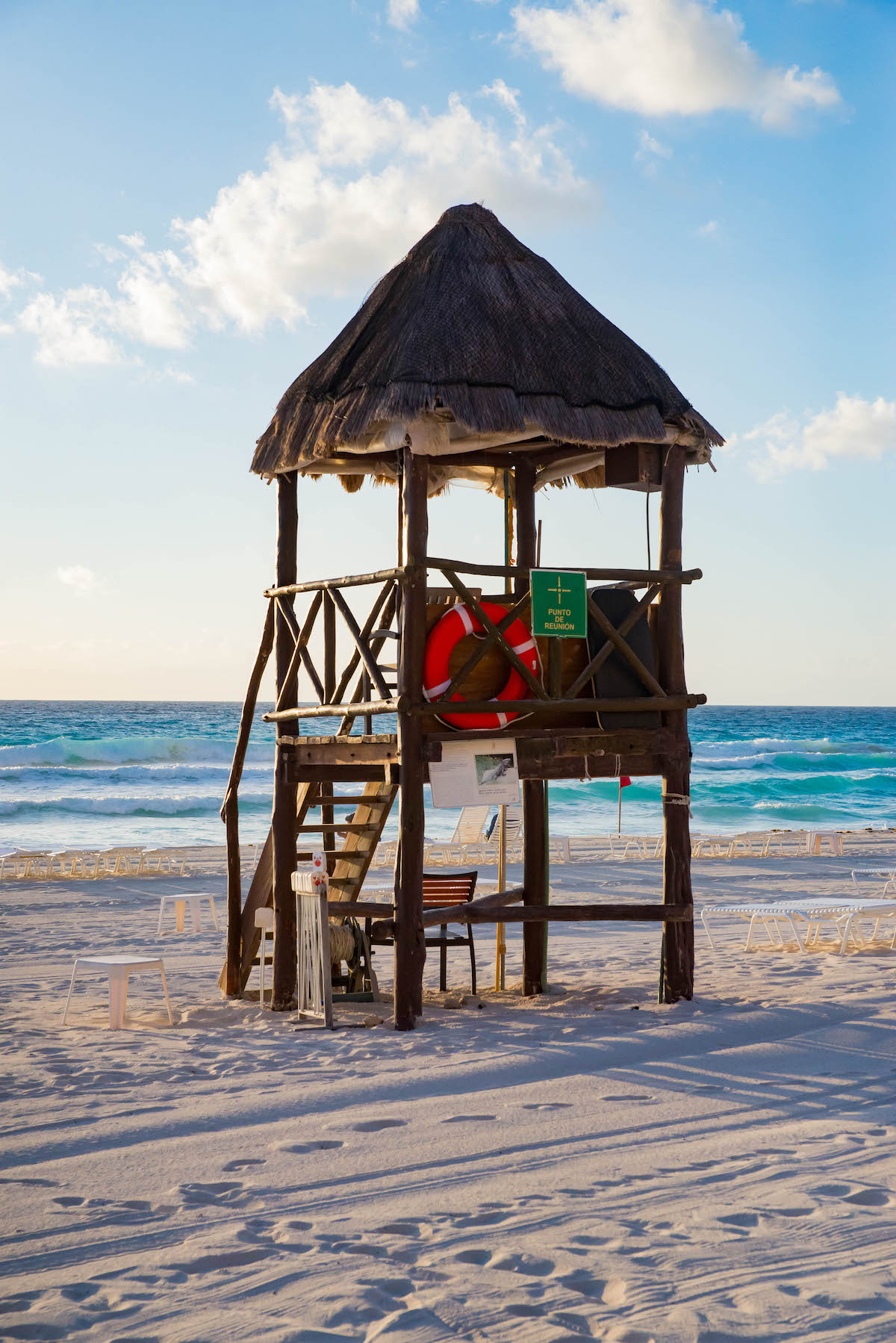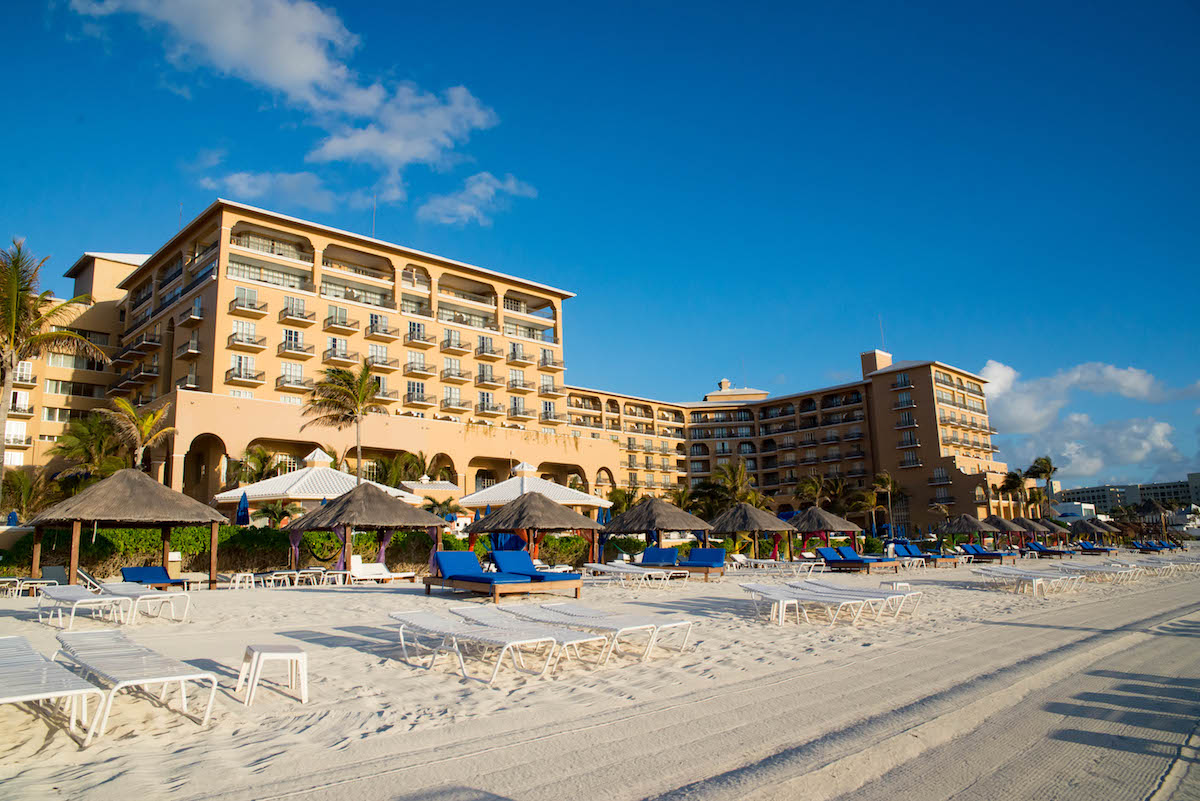 Similar to Seven Mile Beach in Grand Cayman, most of the large resorts in Cancún run side-by-side and share the same wide stretch of white sandy beach. The beaches in Cancún are public, however most resorts have a private area for guests. We were really impressed with the beachside service at our resort and even got to enjoy a private cabana! Tough life right?  😛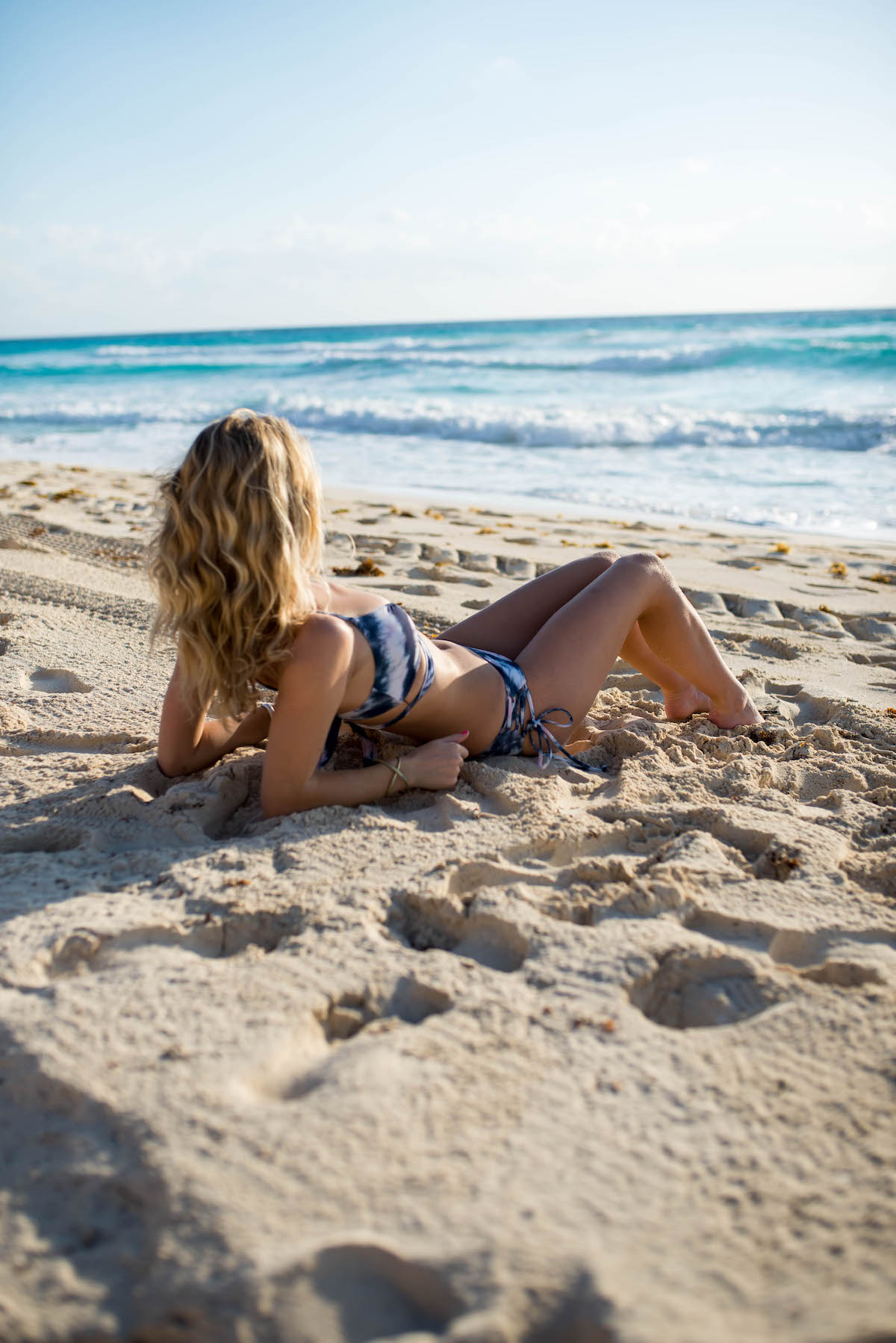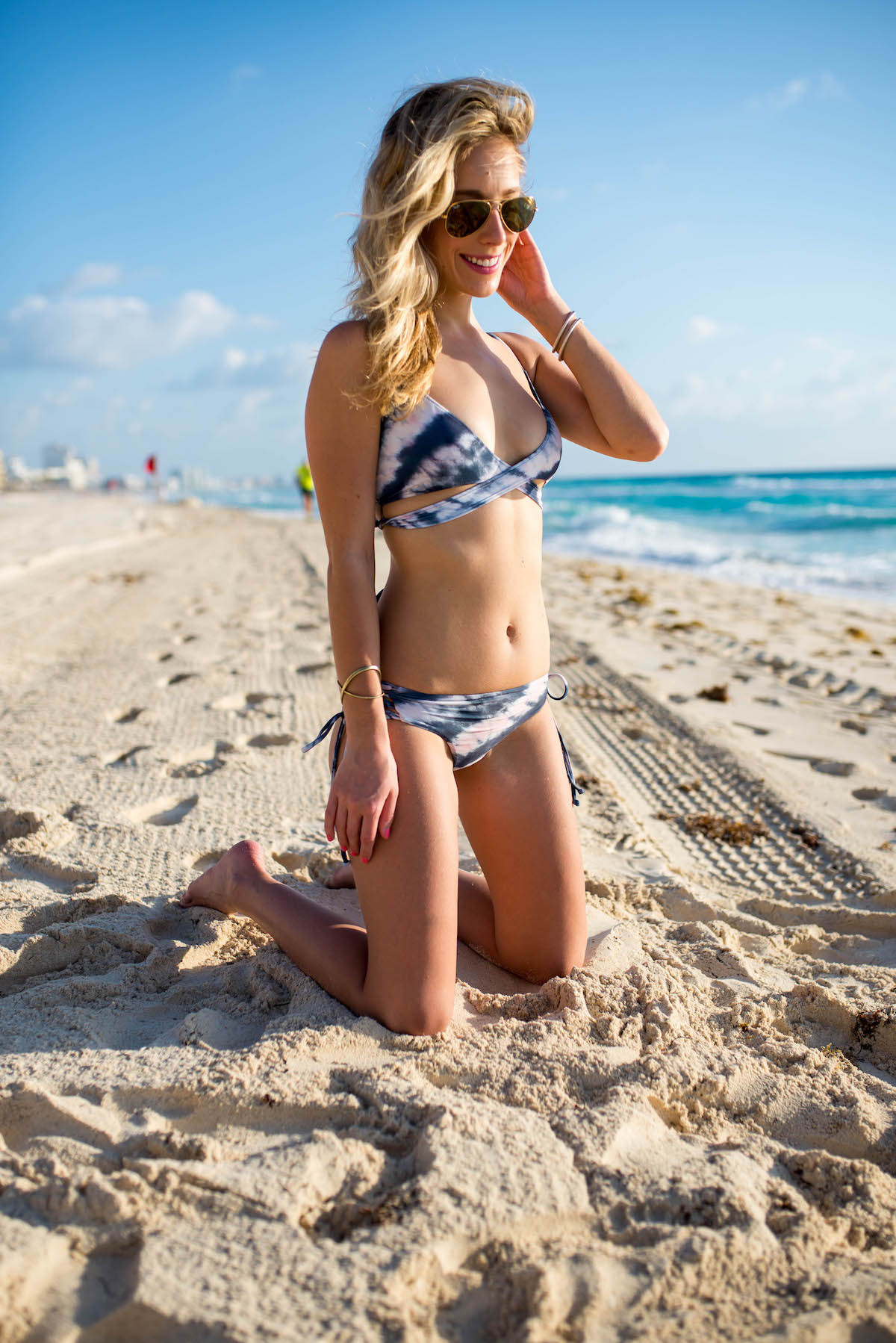 Blue Tie-Dye Wrap Bikini Top & Bikini Bottoms | Aviators | Kendra Scott Cuff c/o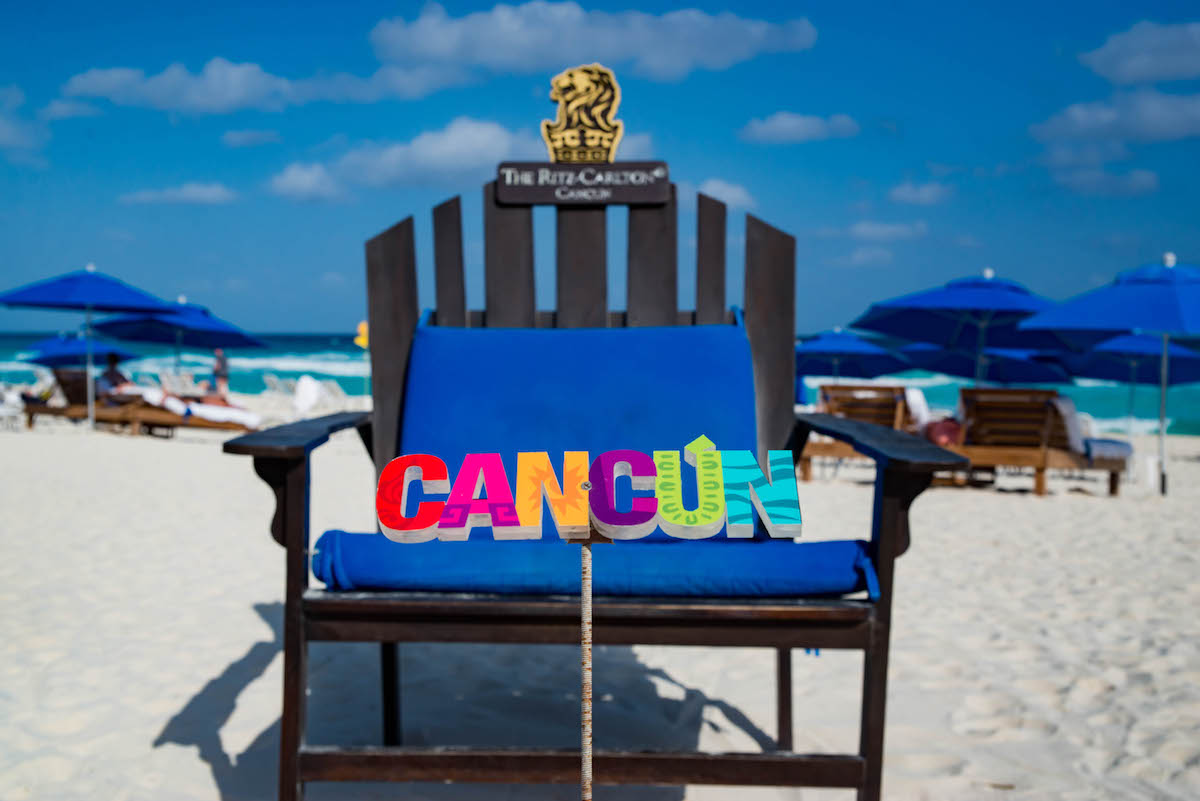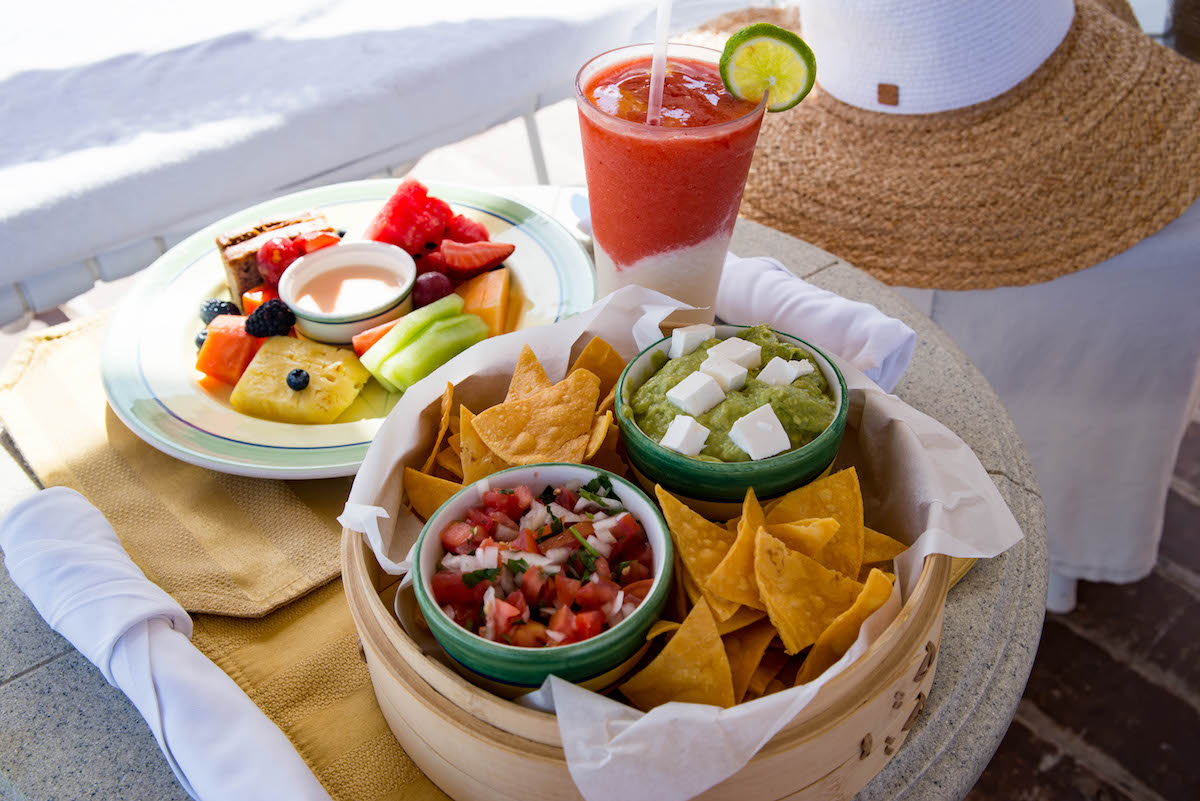 I mean, you can't go to Mexico and not have some chips and guacamole. I also may or may not have had more than one Miami Vice… It's a blended frozen mix of piña colada and strawberry daiquiri. SO GOOD!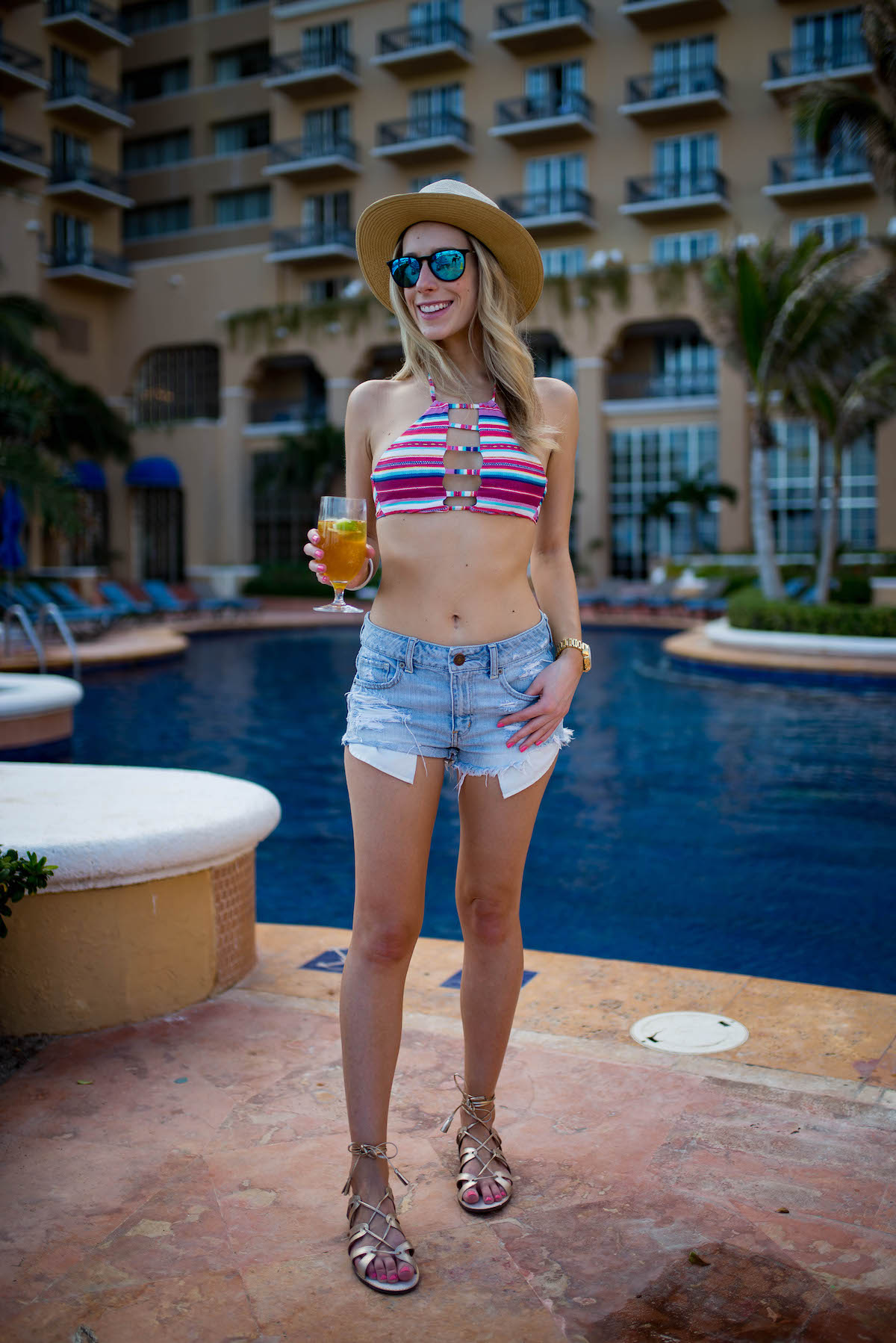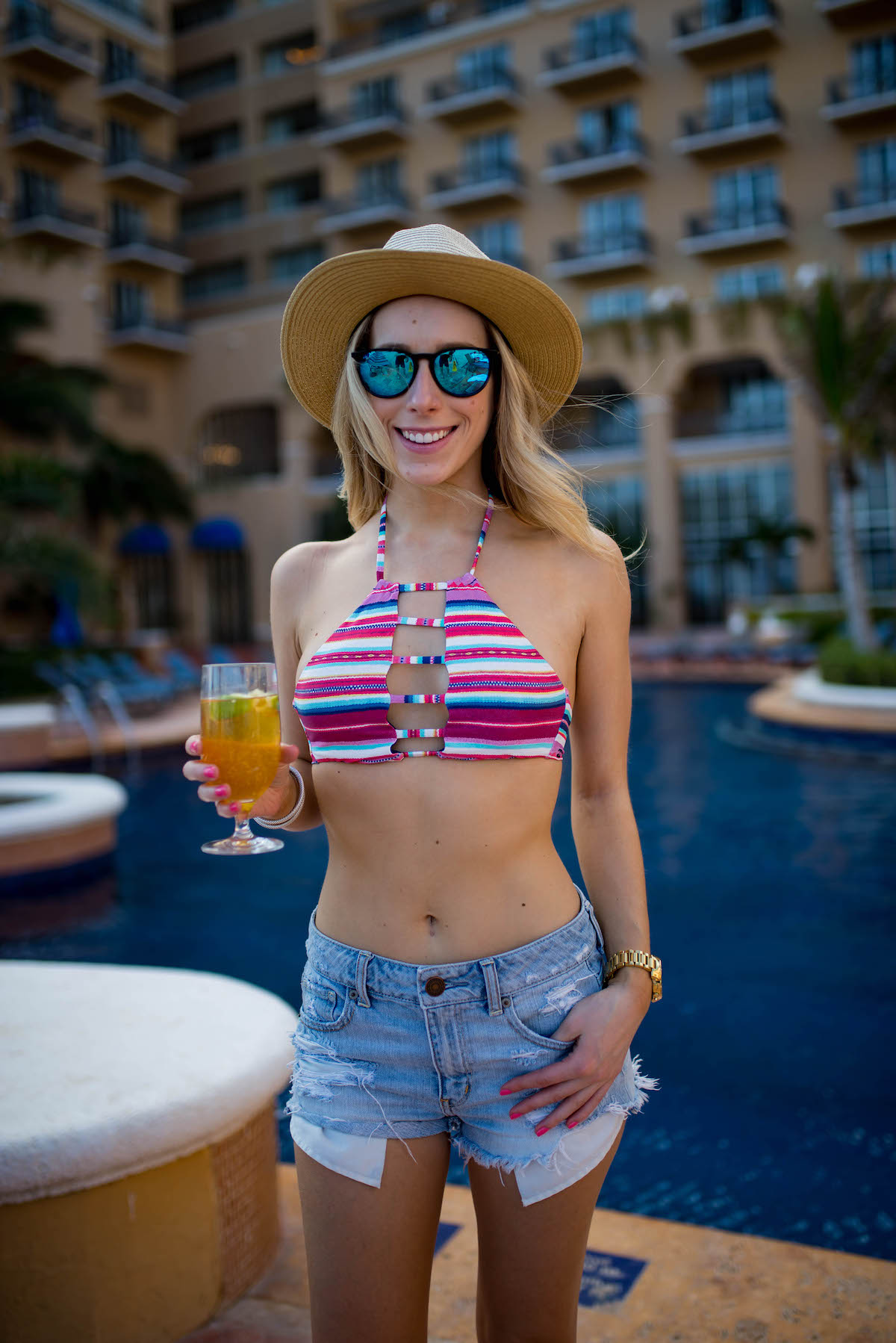 Stripe Bikini Top & Bikini Bottoms | Gladiator Sandals | Panana Hat | Similar Sunglasses | Distressed Shorts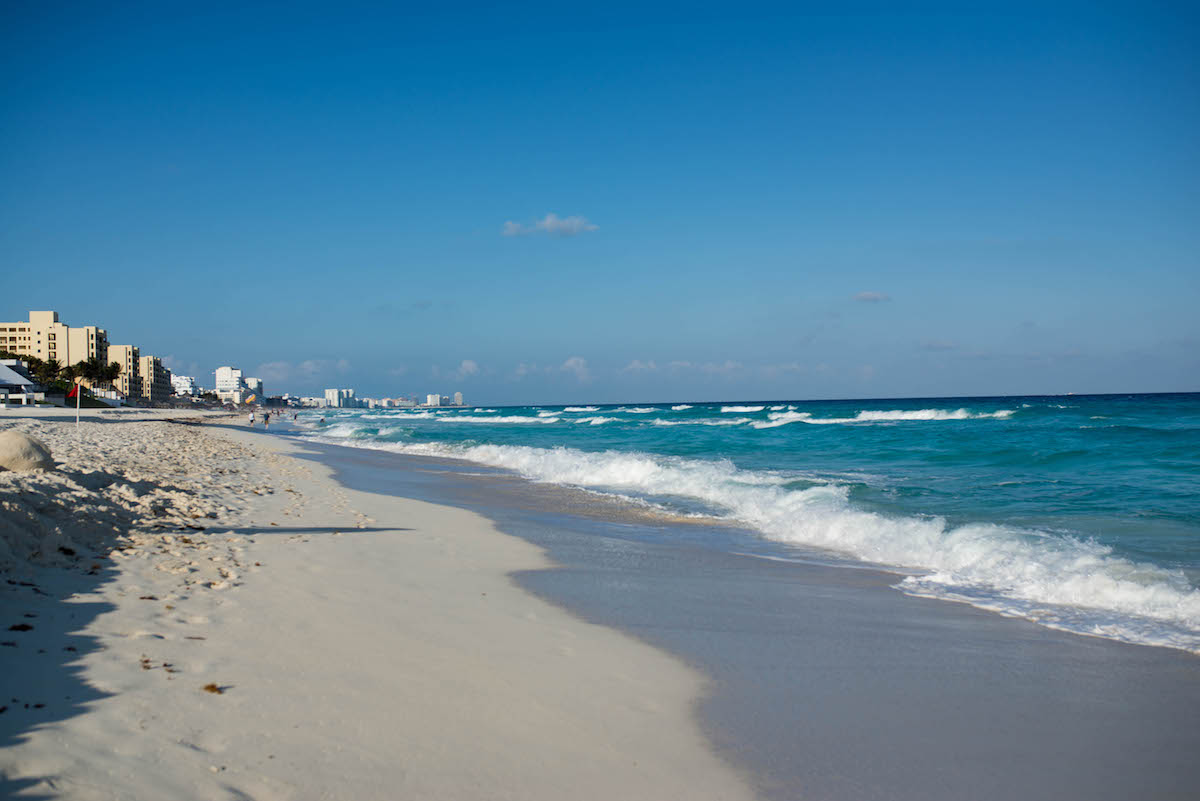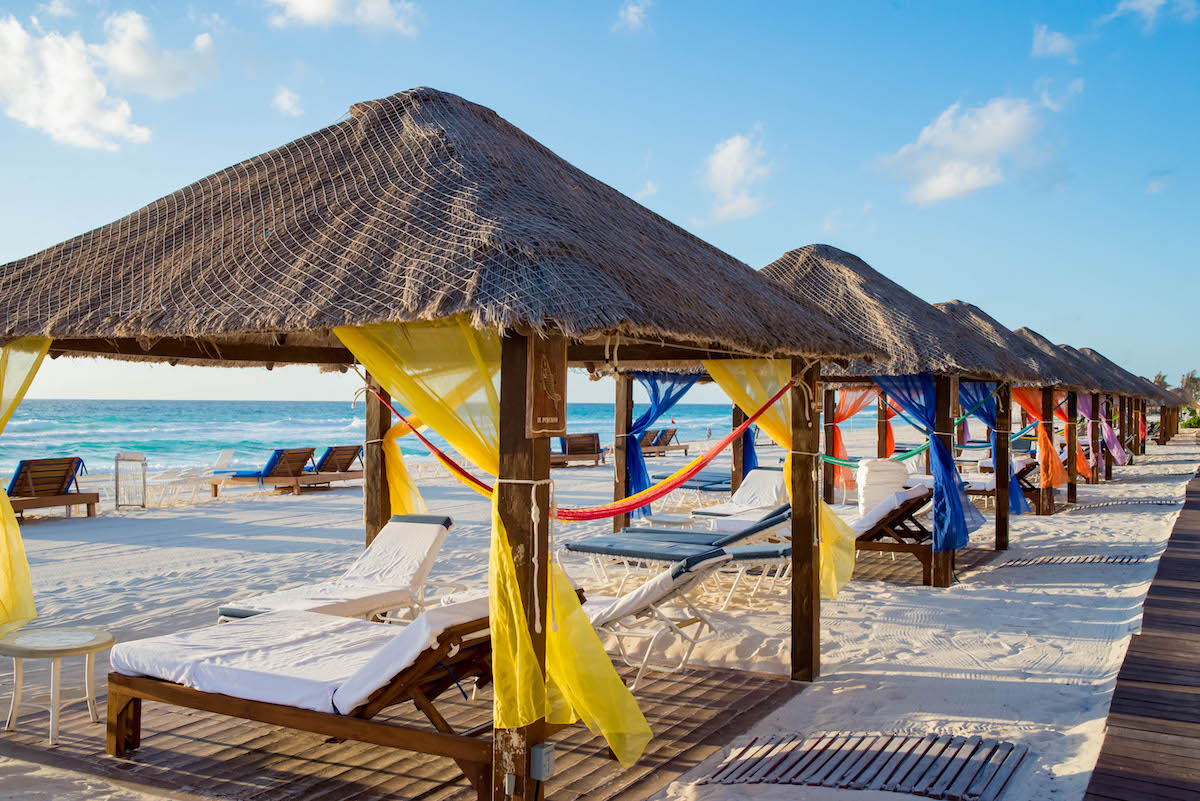 Talk about a bloggers' paradise! The colorful rows of cabanas were the perfect backdrop for photos. We were told that the resort was at full capacity during our stay, but I swear it sometimes felt like were were only one couple out of a few people. The beach was incredibly peaceful. We really lucked out!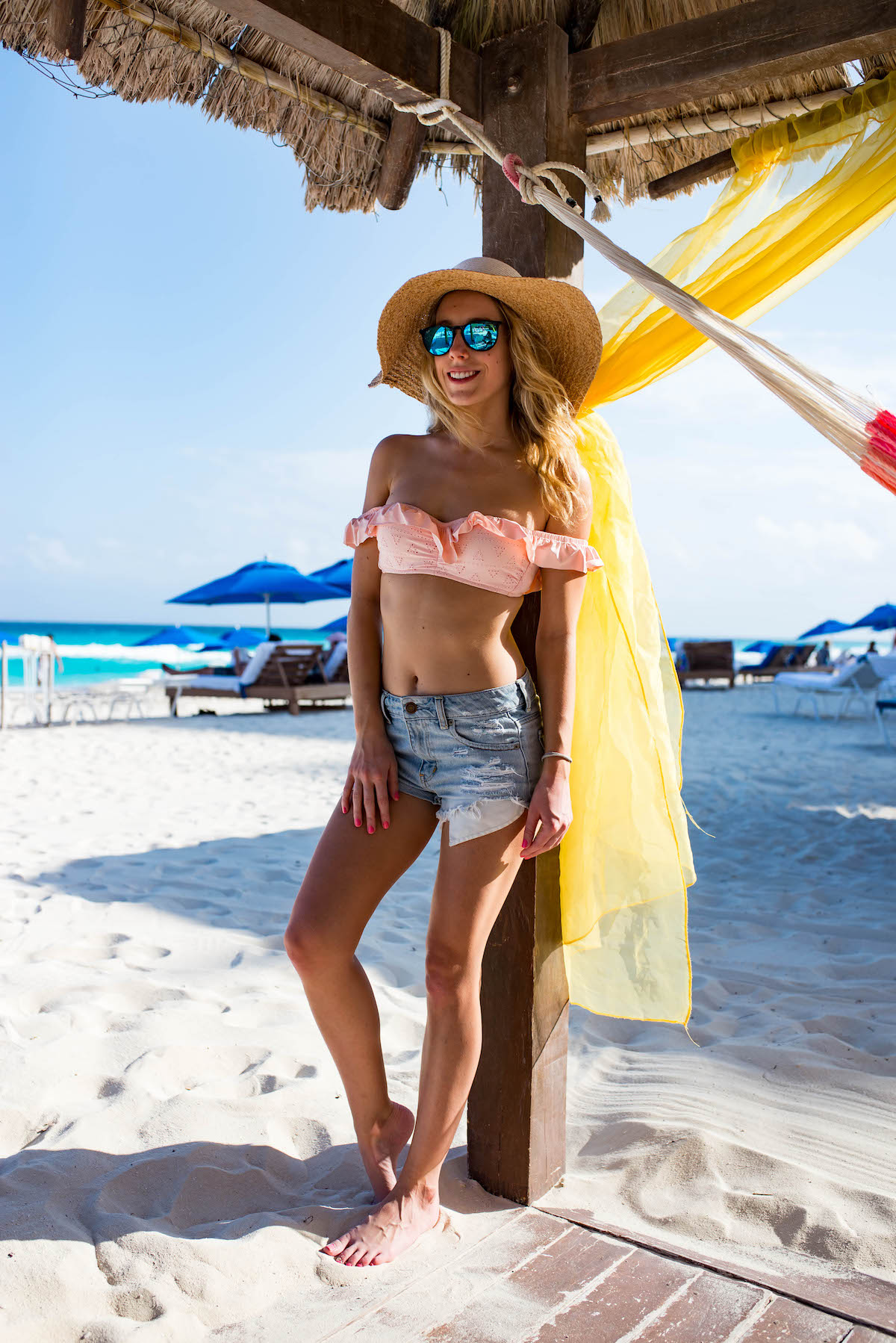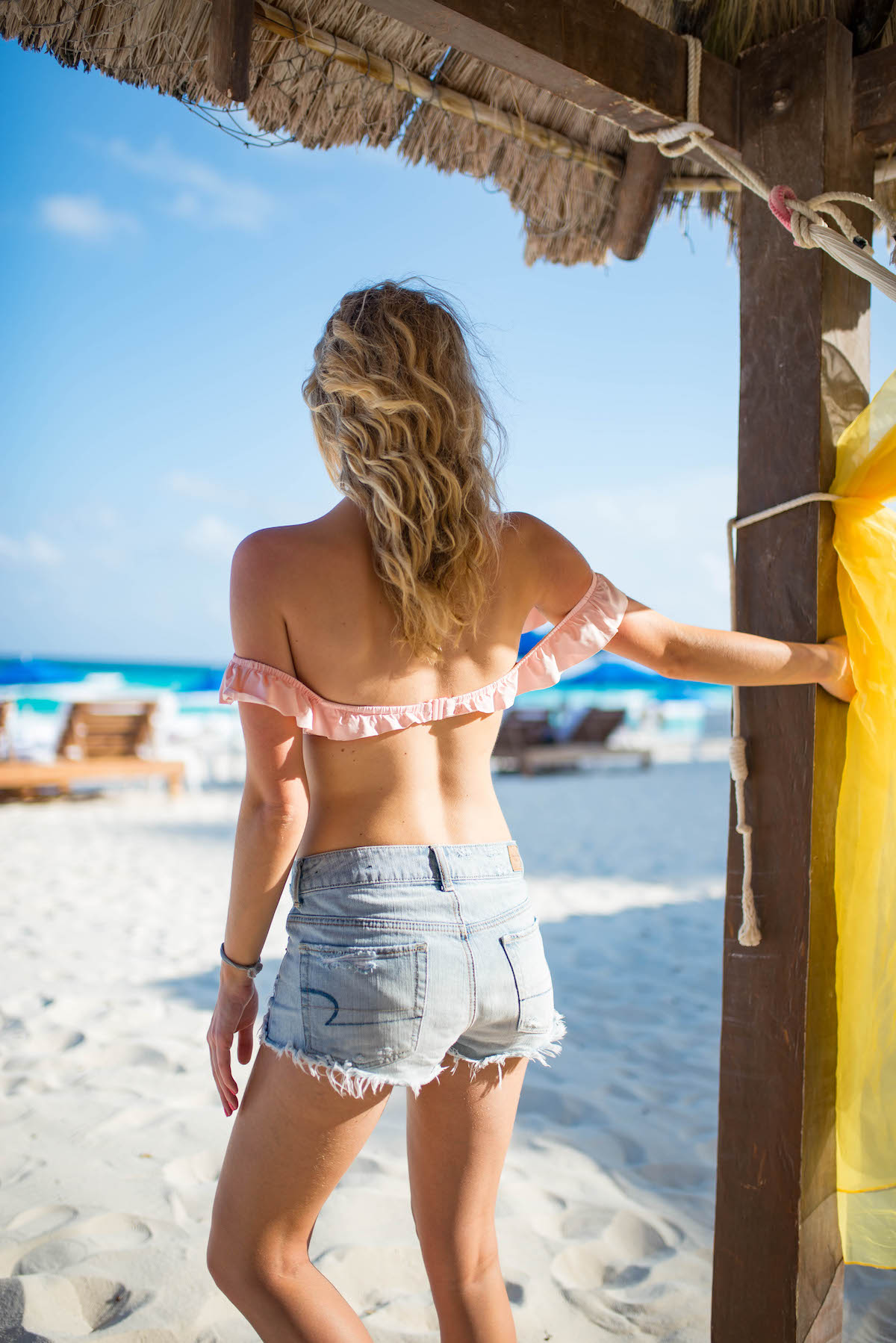 Pink Off Shoulder Bikini Top & Bikini Bottoms | Beach Hat | Distressed Shorts
This pink bikini was probably my favorite of the trip. See! I told you guys that the off shoulder fit was super flattering. What can I say, I'm a creature of habit  😛
More to come from Cancún! xo
Shop The Post


[thefeedproducts style='four']
- Katie