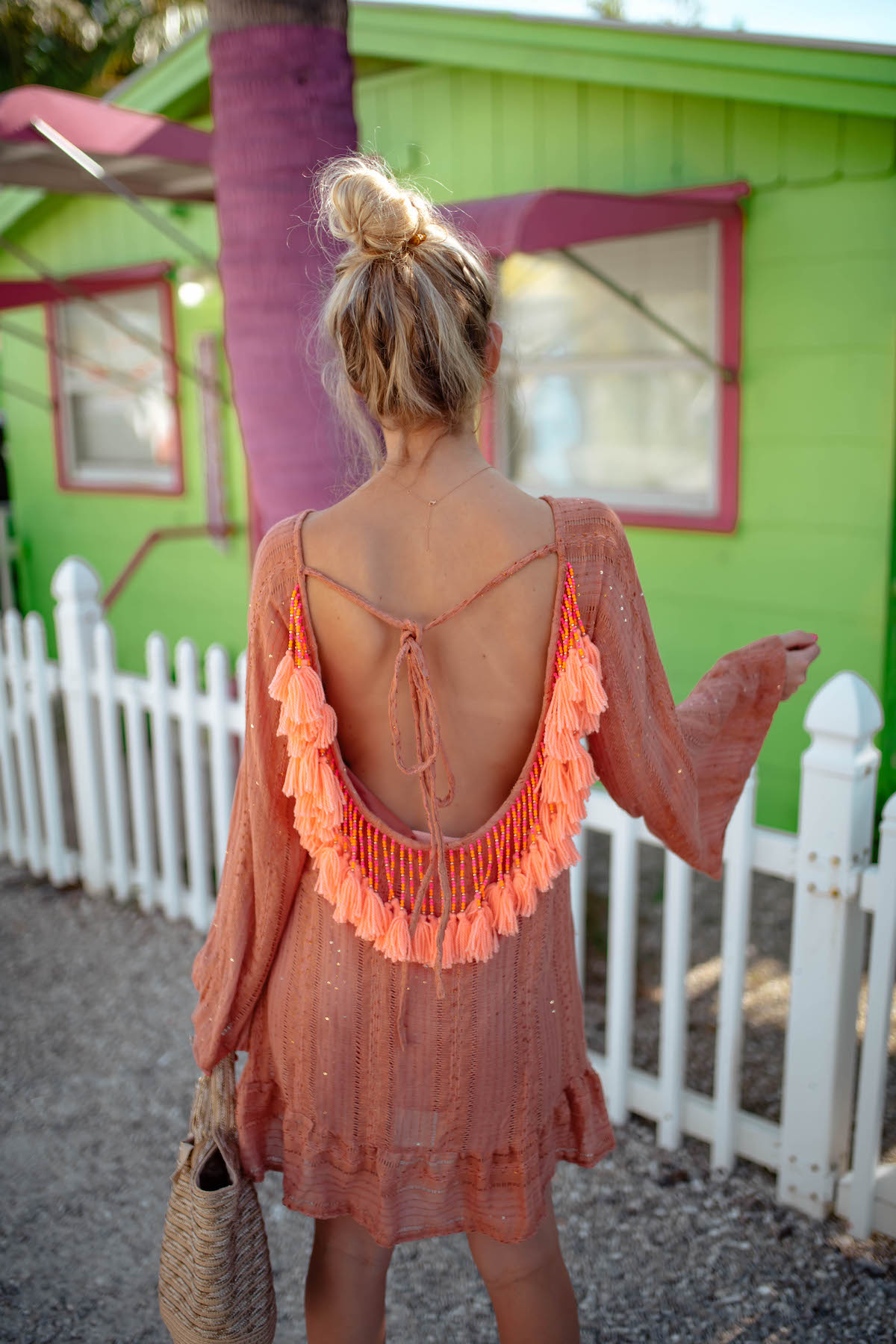 File this post under "Places I Wish I Could Teleport." Booking a mid-January getaway to visit my grandparents in Florida was by far one of the best decisions I made over the holidays. I have a tendency to fall into a slump around this time of year (as I talked about in my Seasonal Depression Tips post) and I truly think having a sunny escape to look forward to really helped me fight off the winter blues after the holidays.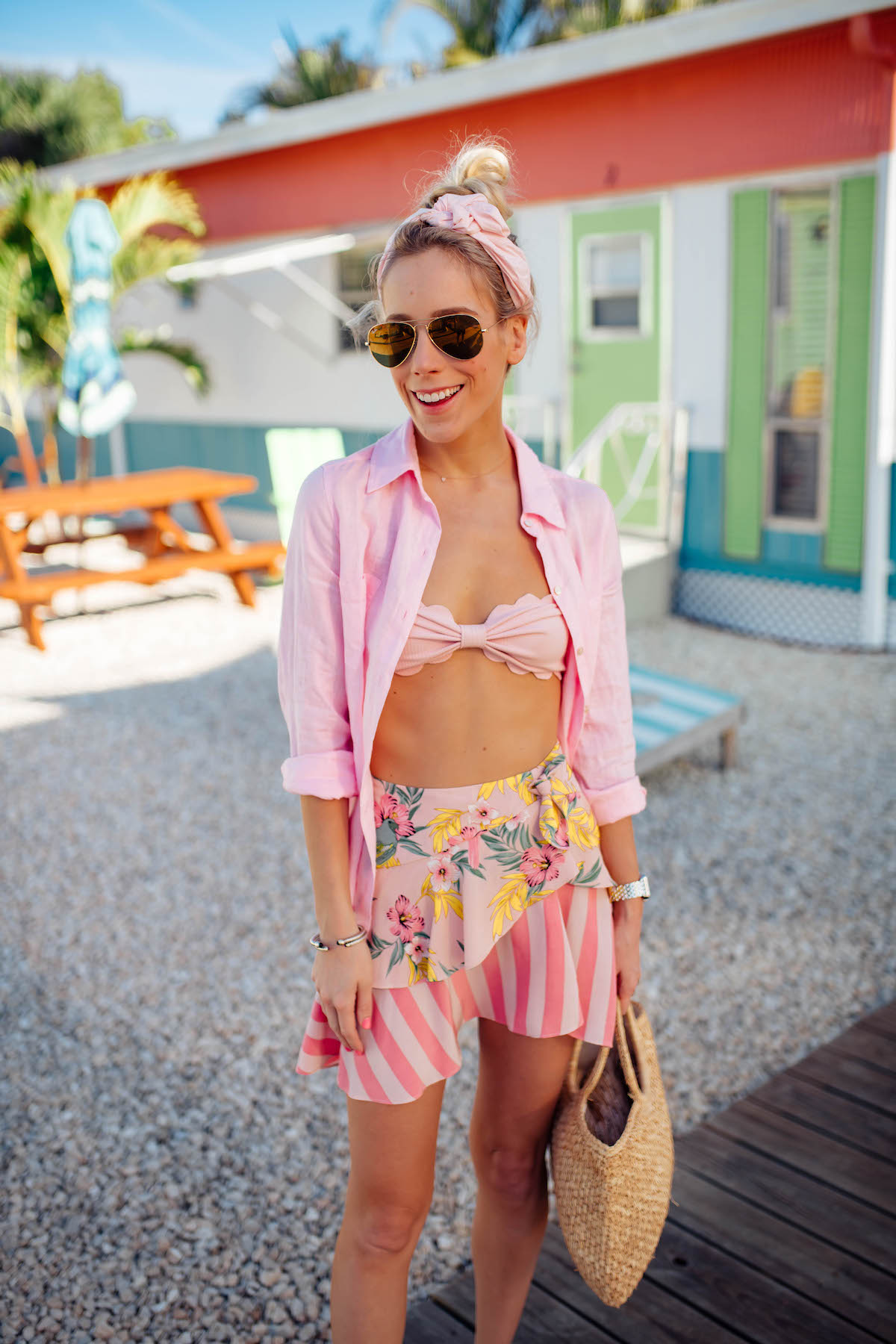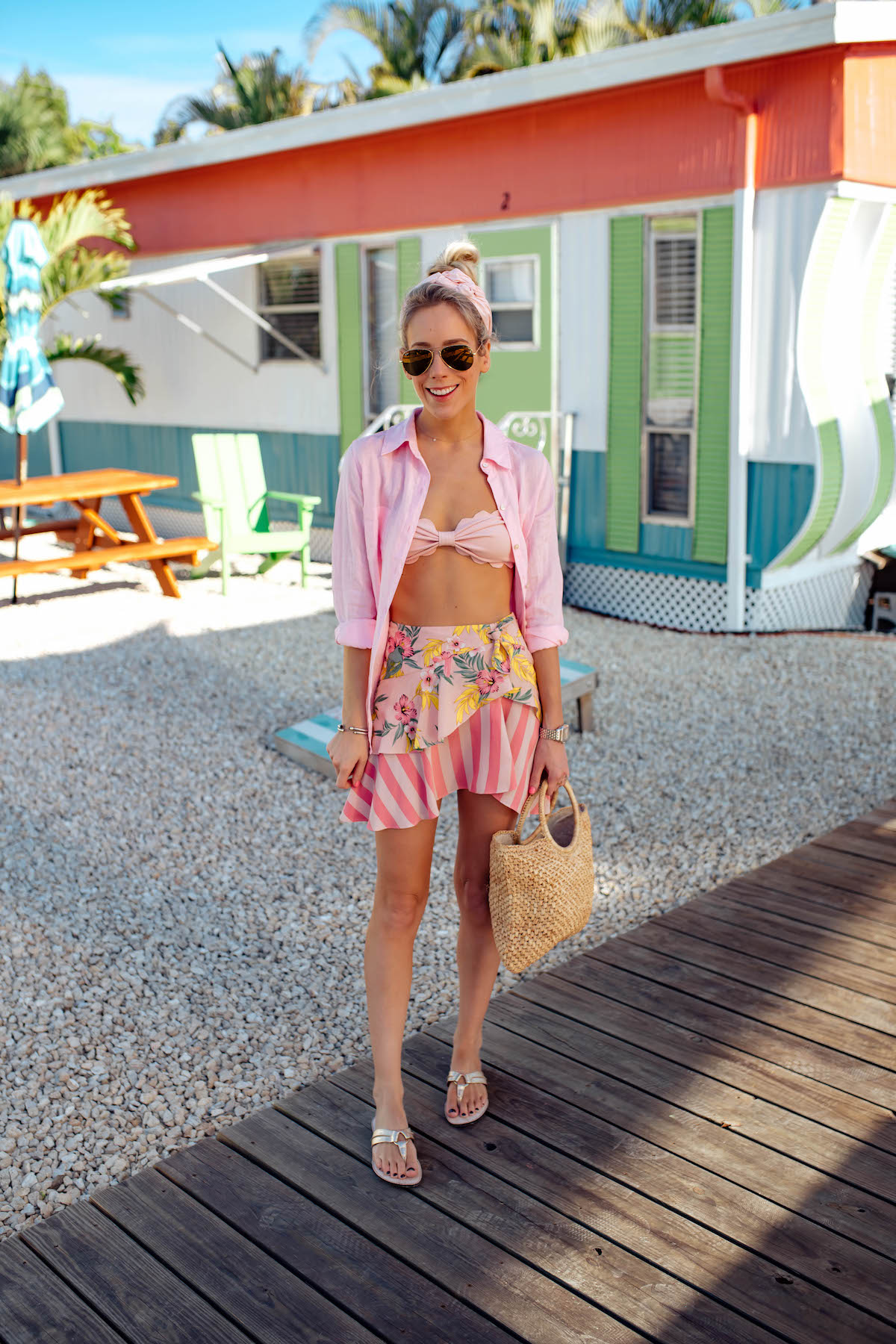 OUTFIT DETAILS // Floral Mini Skirt | Scallop Bikini Top | Pink Button Down | Lilly Pulitzer Sandals c/o | Straw Tote | Hair Wrap | Aviators | David Yurman Bracelets | Michele Watch
We mostly just hung around with my grandparents so no travel guide for this trip, however as you can see I did take full advantage of the warm weather. If you're looking for some vacation style inspo or you're just ahead of the game and already shopping for spring clothing– I got you covered!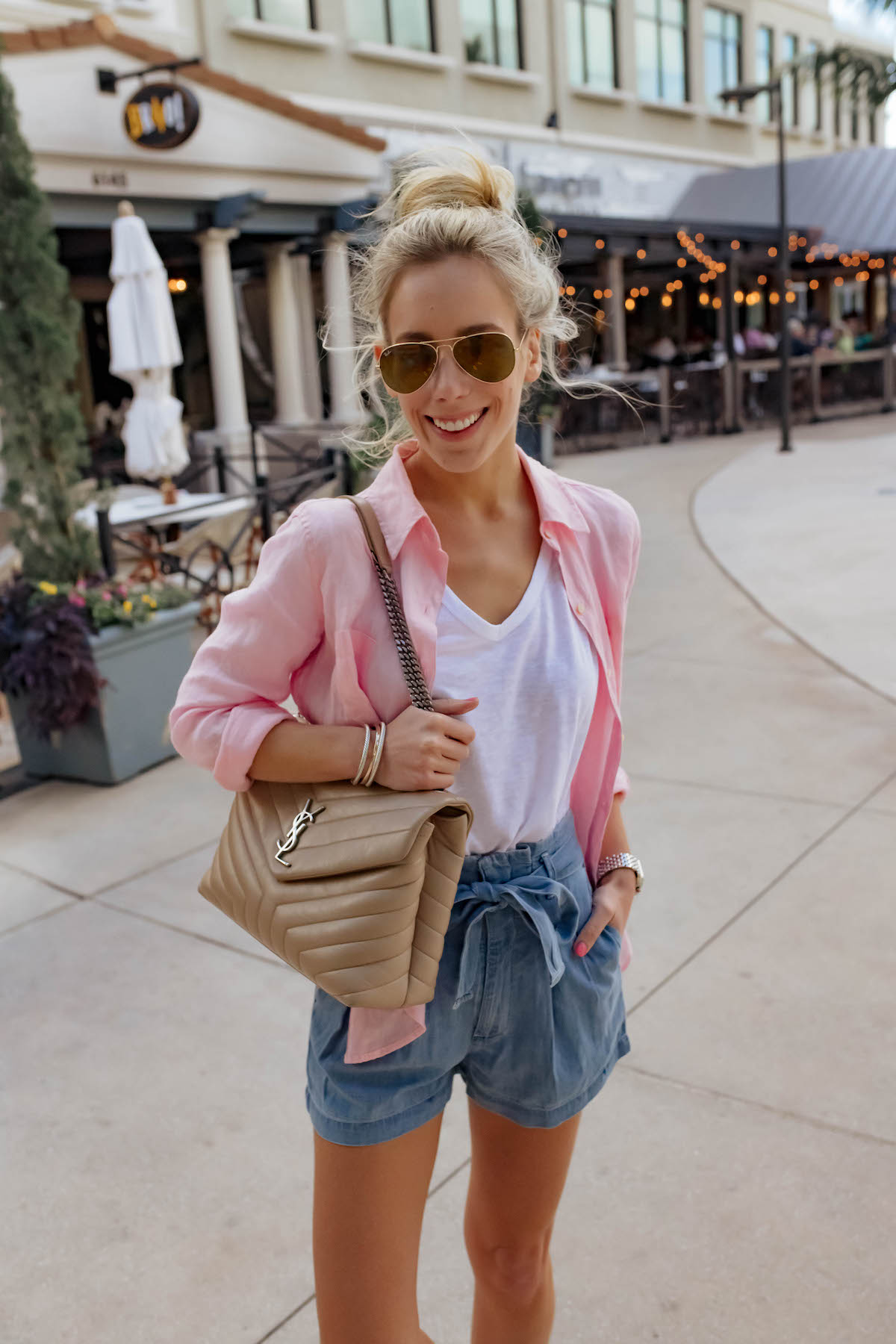 OUTFIT DETAILS // Chambray Shorts | White T-Shirt | Lilly Pulitzer Blouse c/o | Aviators | Saint Laurent Bag | David Yurman Bracelets | Michele Watch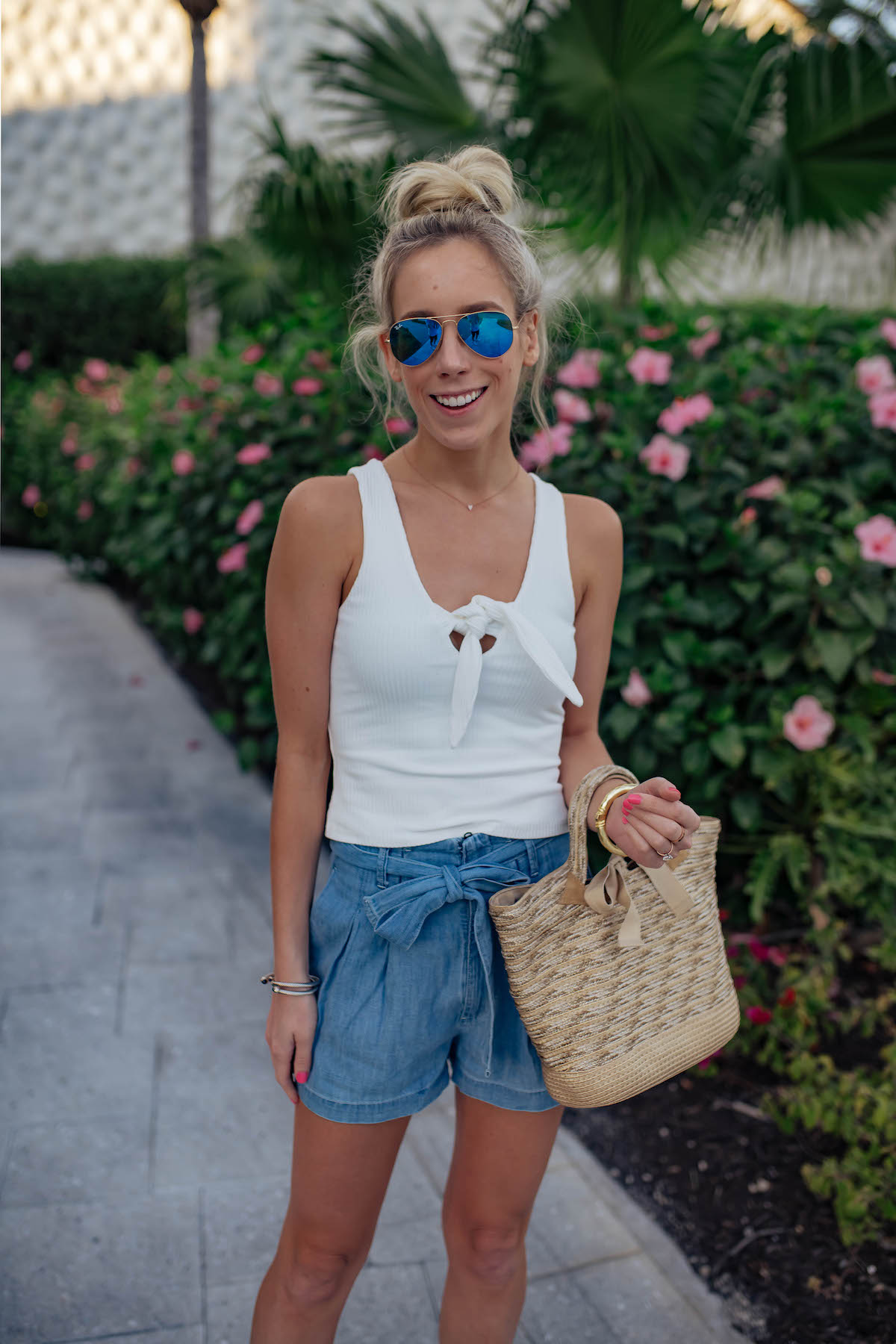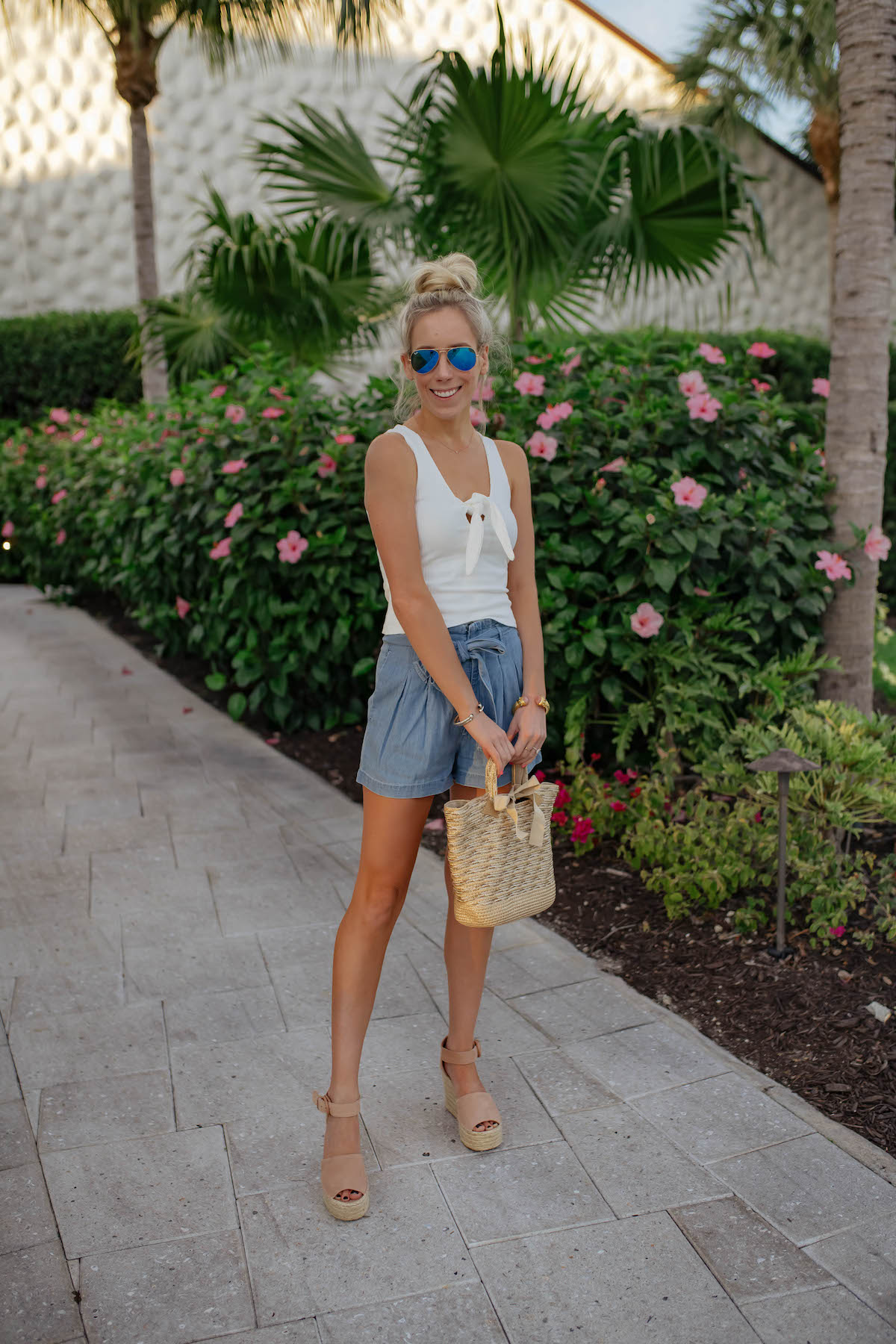 OUTFIT DETAILS // Chambray Shorts | Tie Front Top | Espadrilles | Woven Tote | Aviators | Gold Cuff Bracelet | David Yurman Bracelets | Michele Watch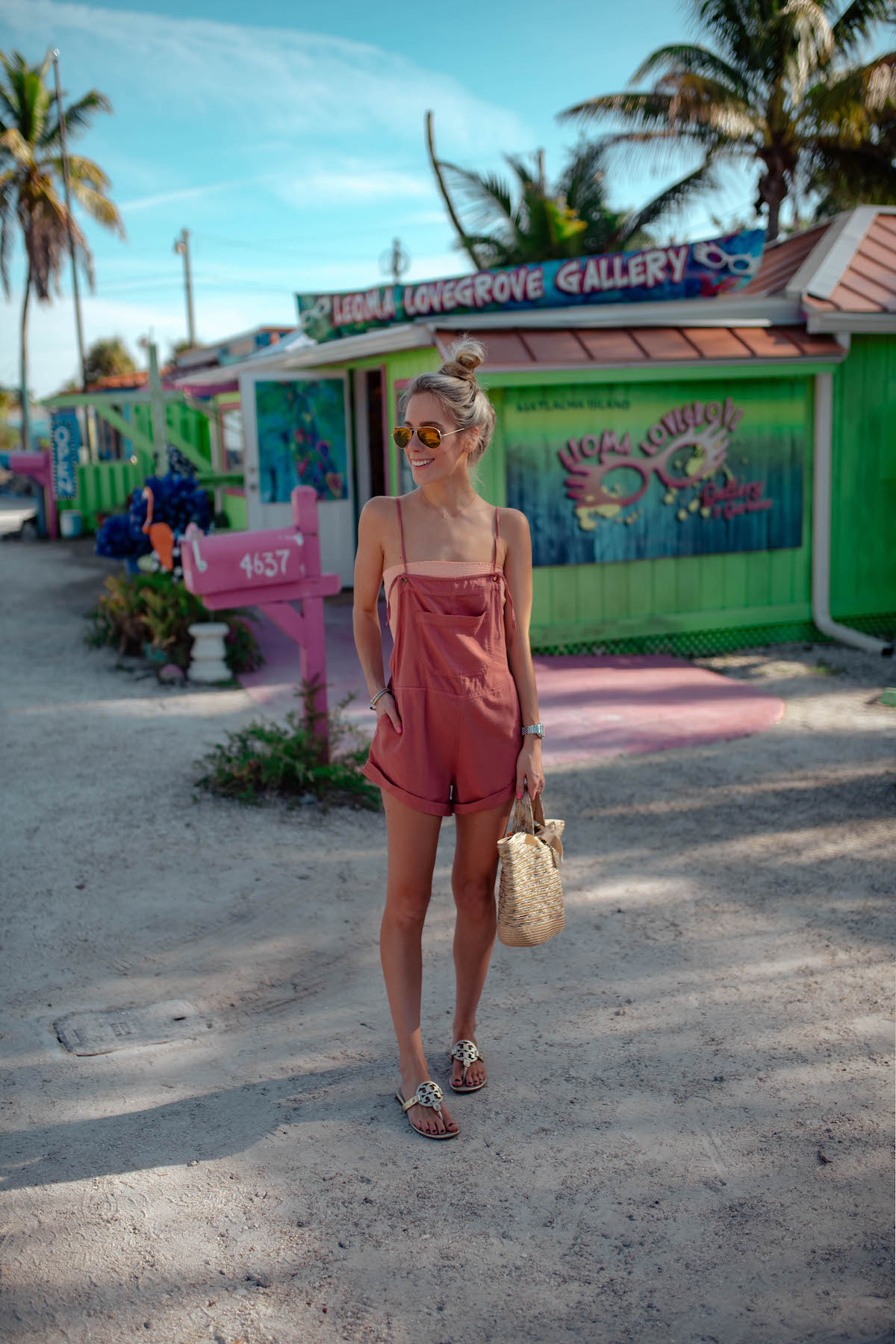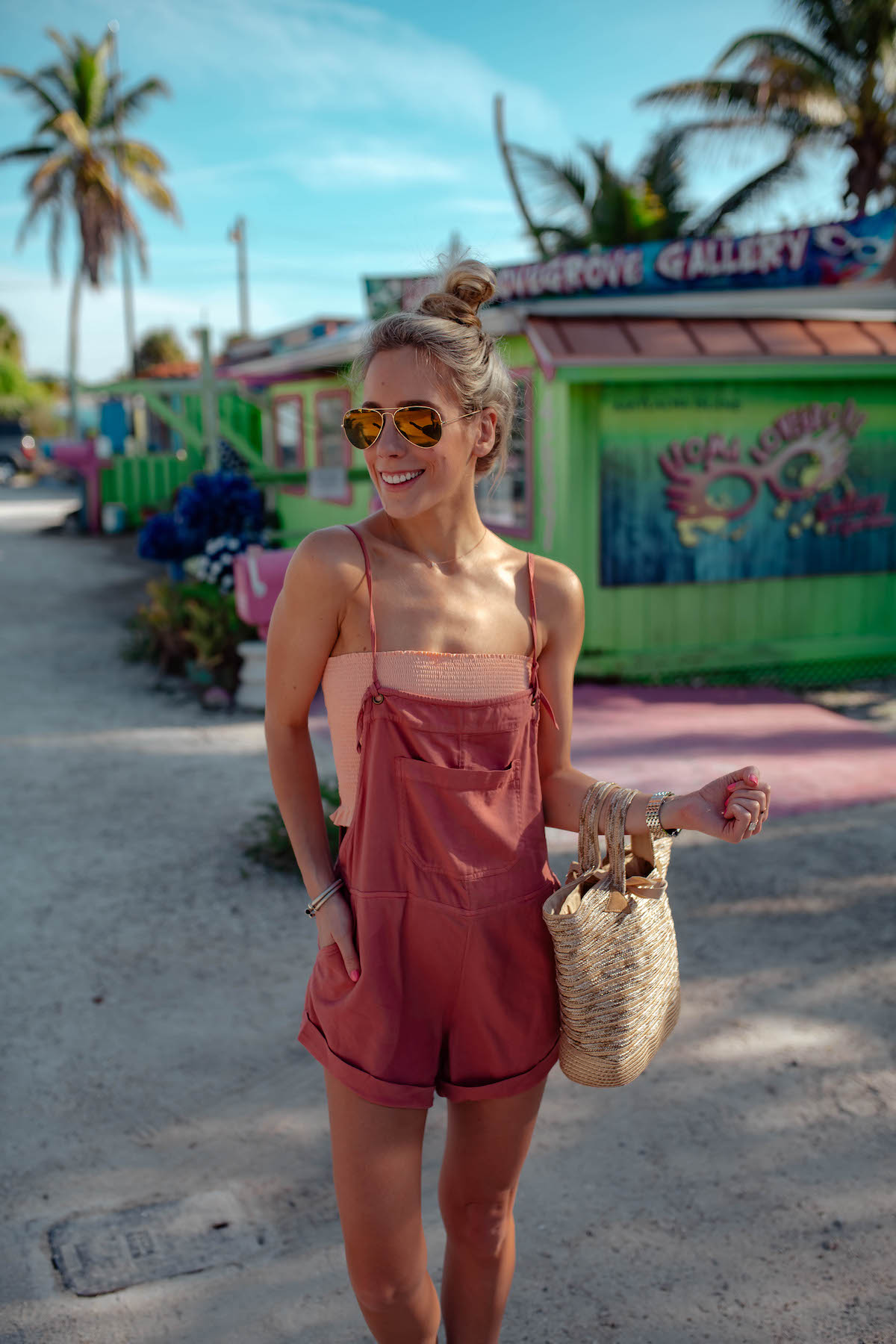 OUTFIT DETAILS // Overalls | Strapless Bikini Top | Sandals | Woven Tote | Aviators | David Yurman Bracelets | Michele Watch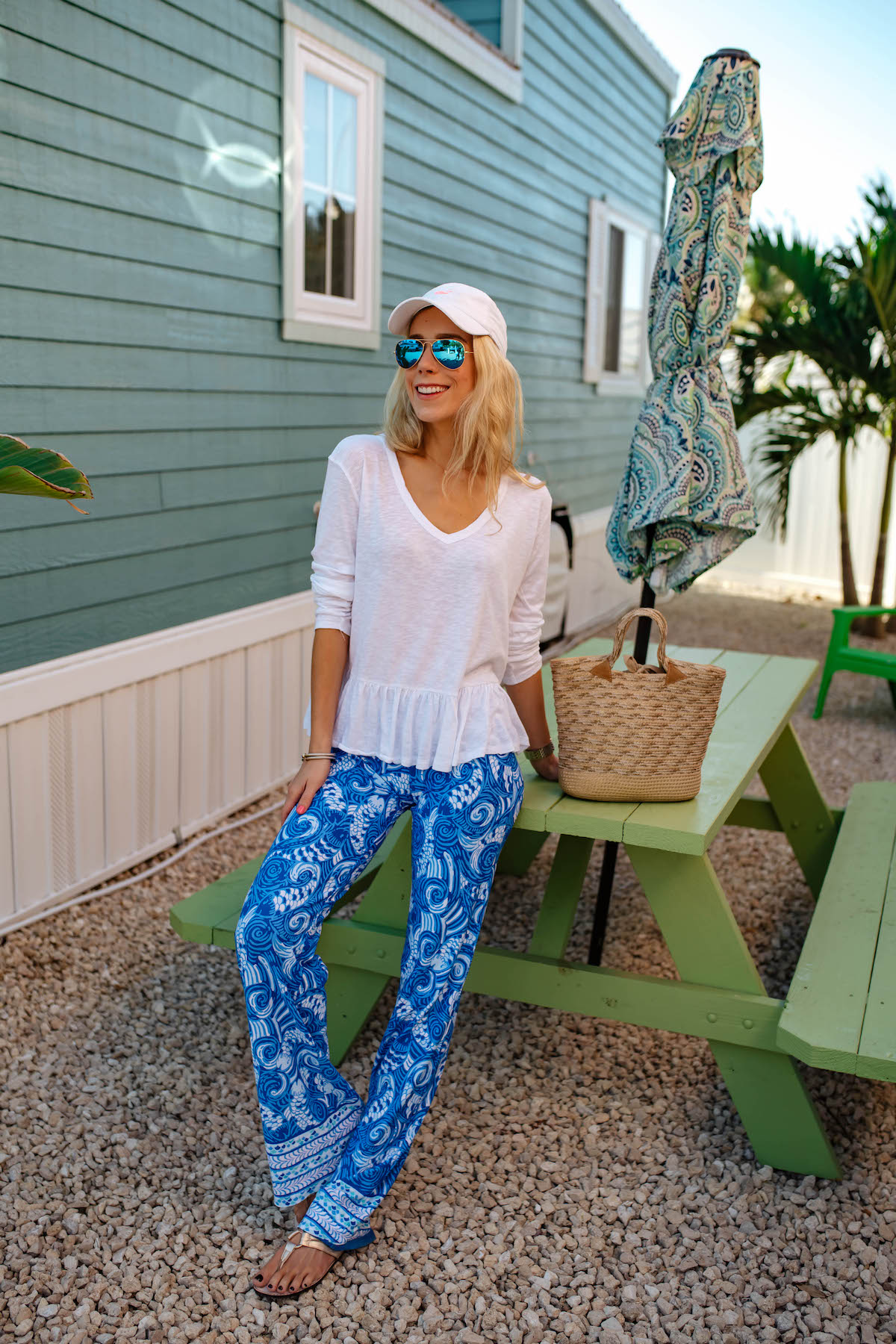 OUTFIT DETAILS // Lilly Pulitzer Pants c/o | Peplum T-Shirt | Lilly Pulitzer Sandals c/o | Baseball Hat | Woven Tote | Aviators | David Yurman Bracelets | Michele Watch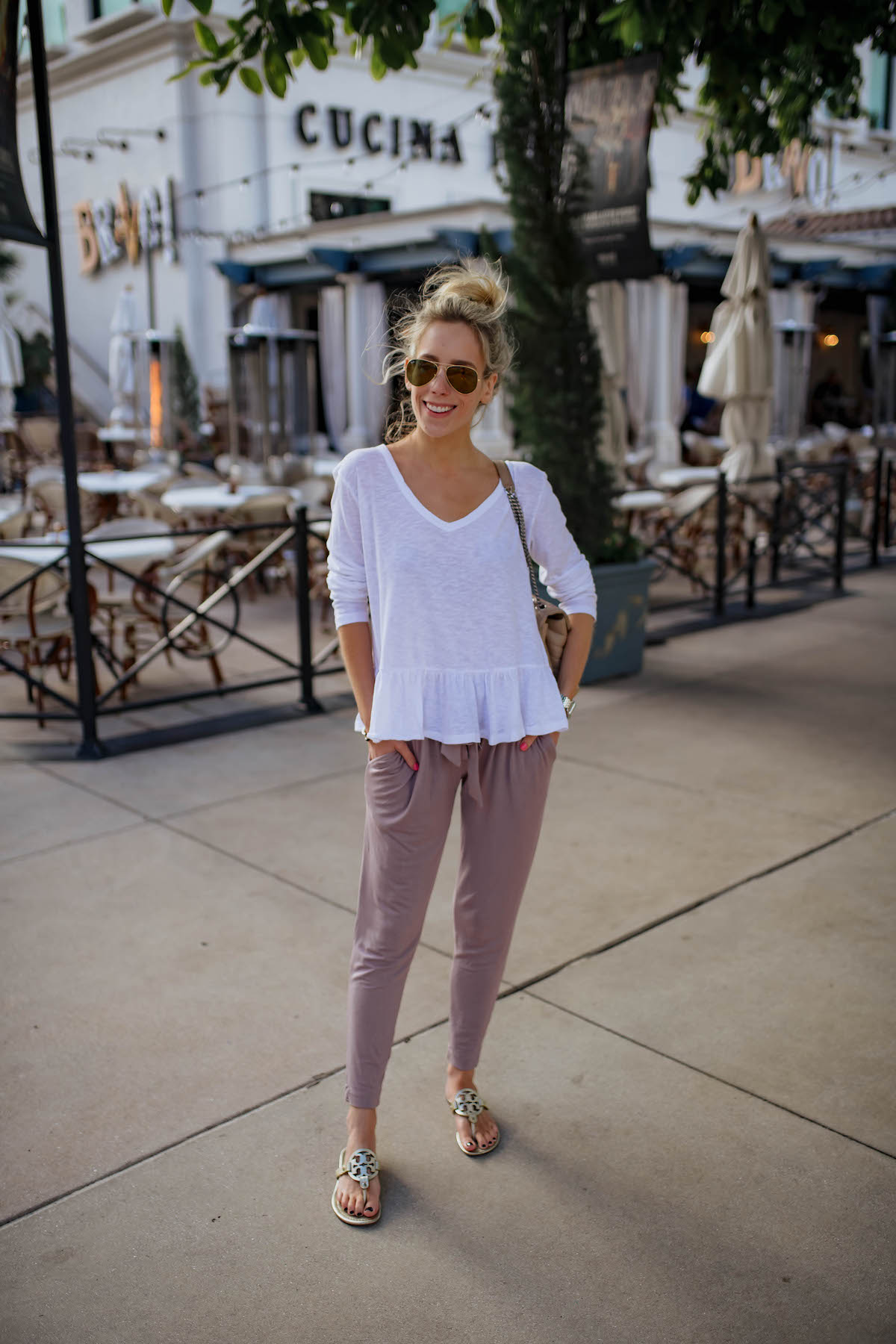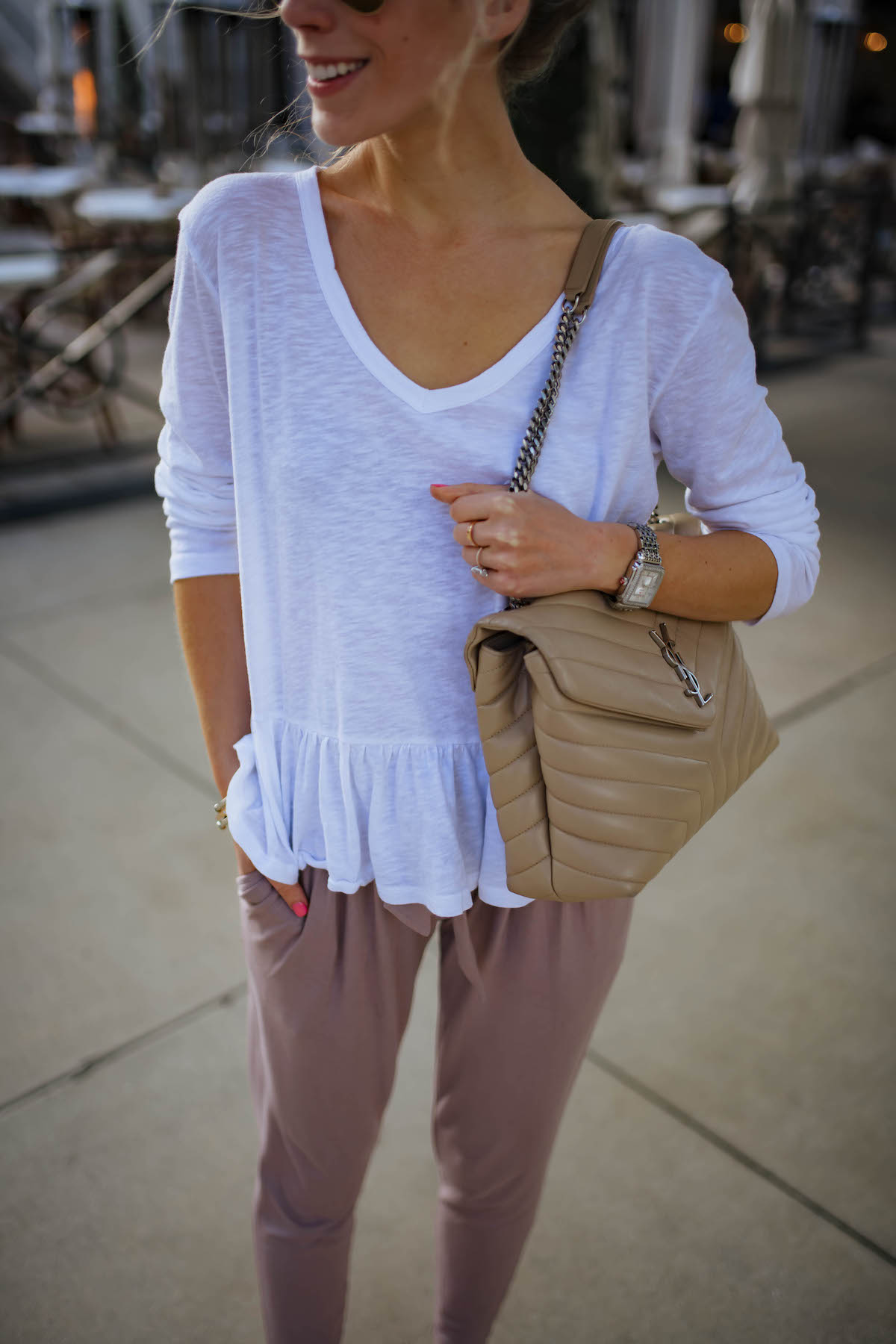 OUTFIT DETAILS // Belted Jogger Pants | Peplum T-Shirt | Sandals | Aviators | Saint Laurent Bag | David Yurman Bracelets | Michele Watch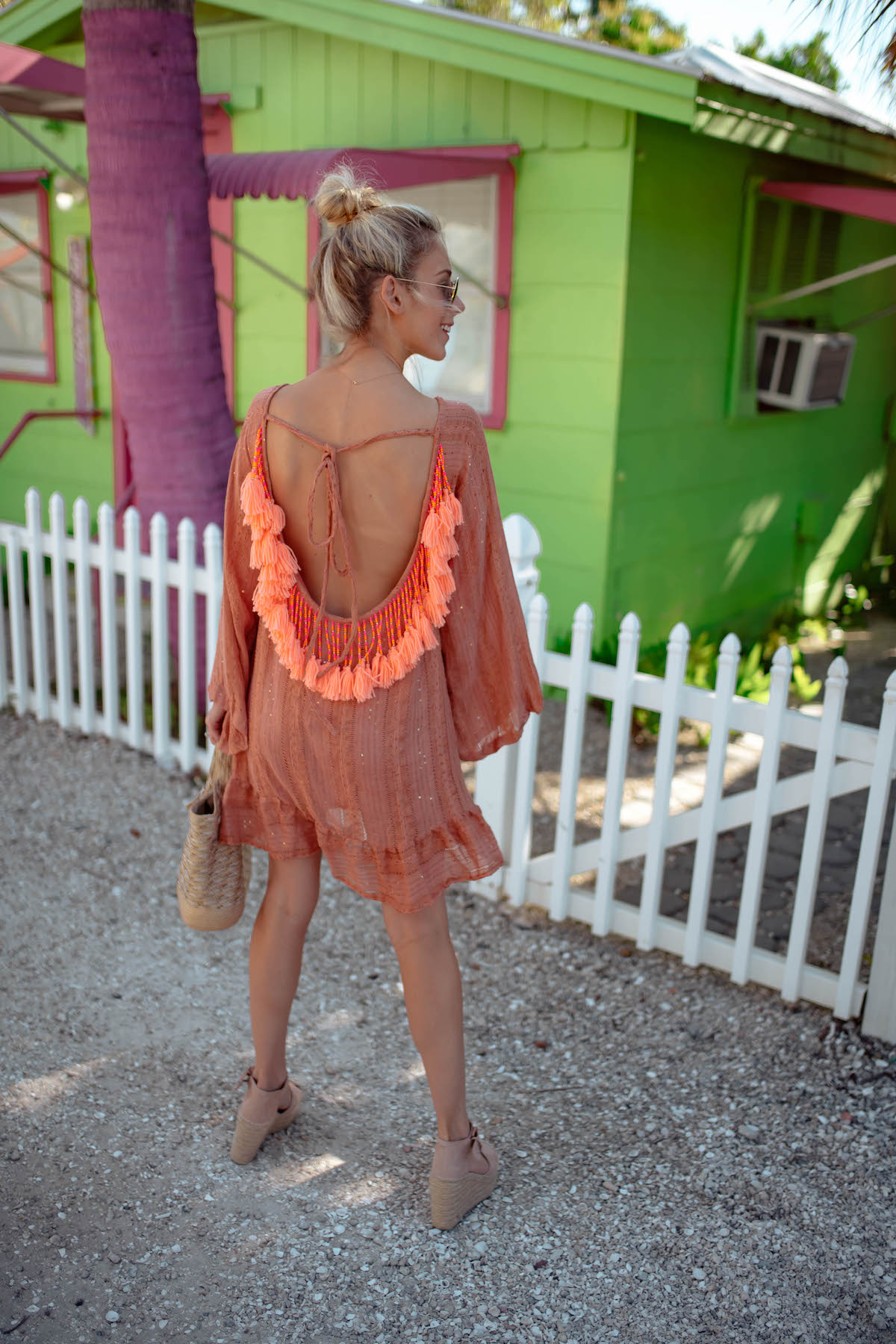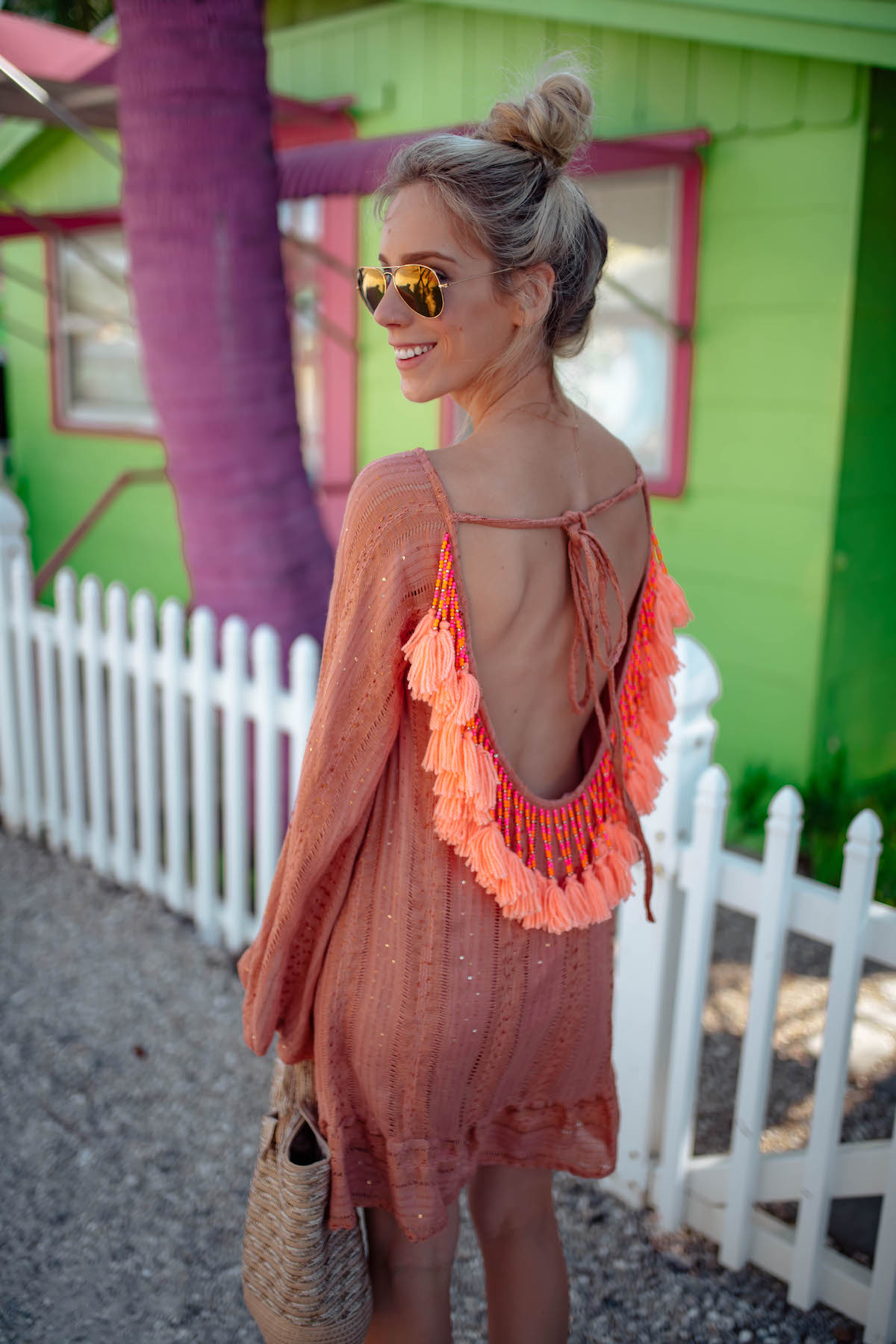 OUTFIT DETAILS // Sundress Indiana Basic Dress | Espadrilles | Woven Tote | Aviators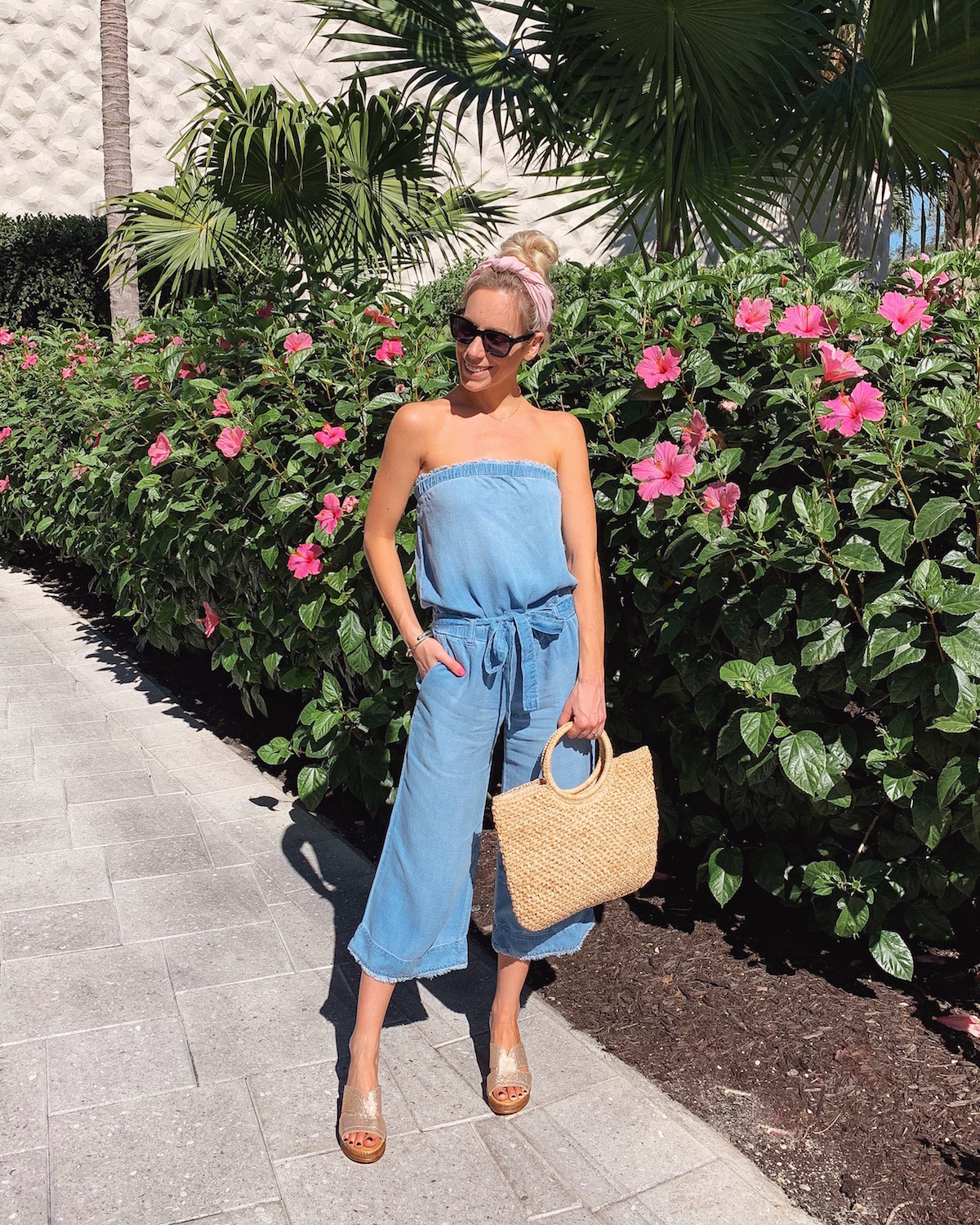 OUTFIT DETAILS // Chambray Jumpsuit | Wedge Sandals | Straw Tote | Sunglasses | Hair Wrap | David Yurman Bracelets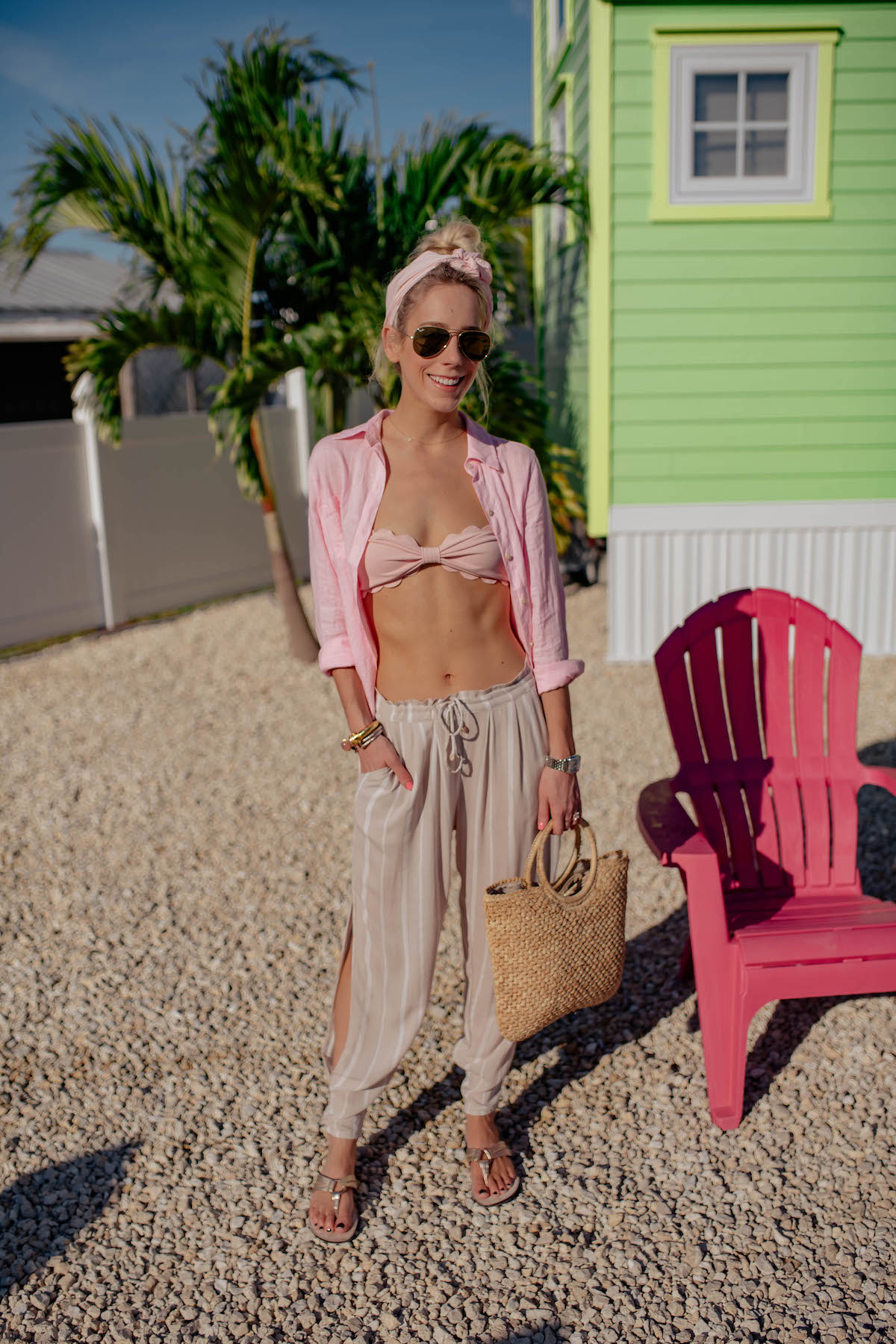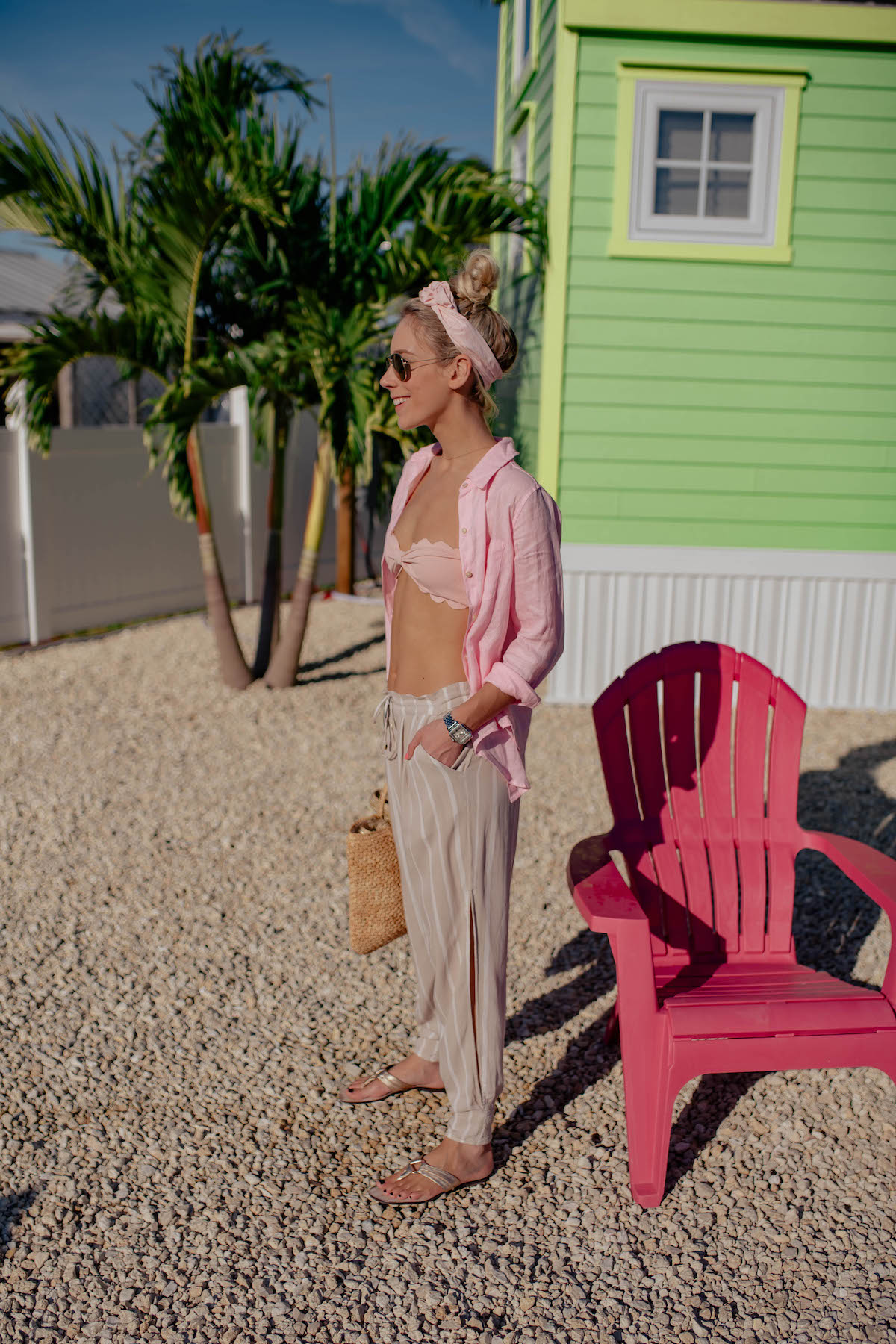 OUTFIT DETAILS // Side Slit Stripe Pants | Scallop Bikini Top | Pink Button Down | Straw Tote | Lilly Pulitzer Sandals c/o | Hair Wrap | Aviators | Gold Cuff Bracelet | David Yurman Bracelets | Michele Watch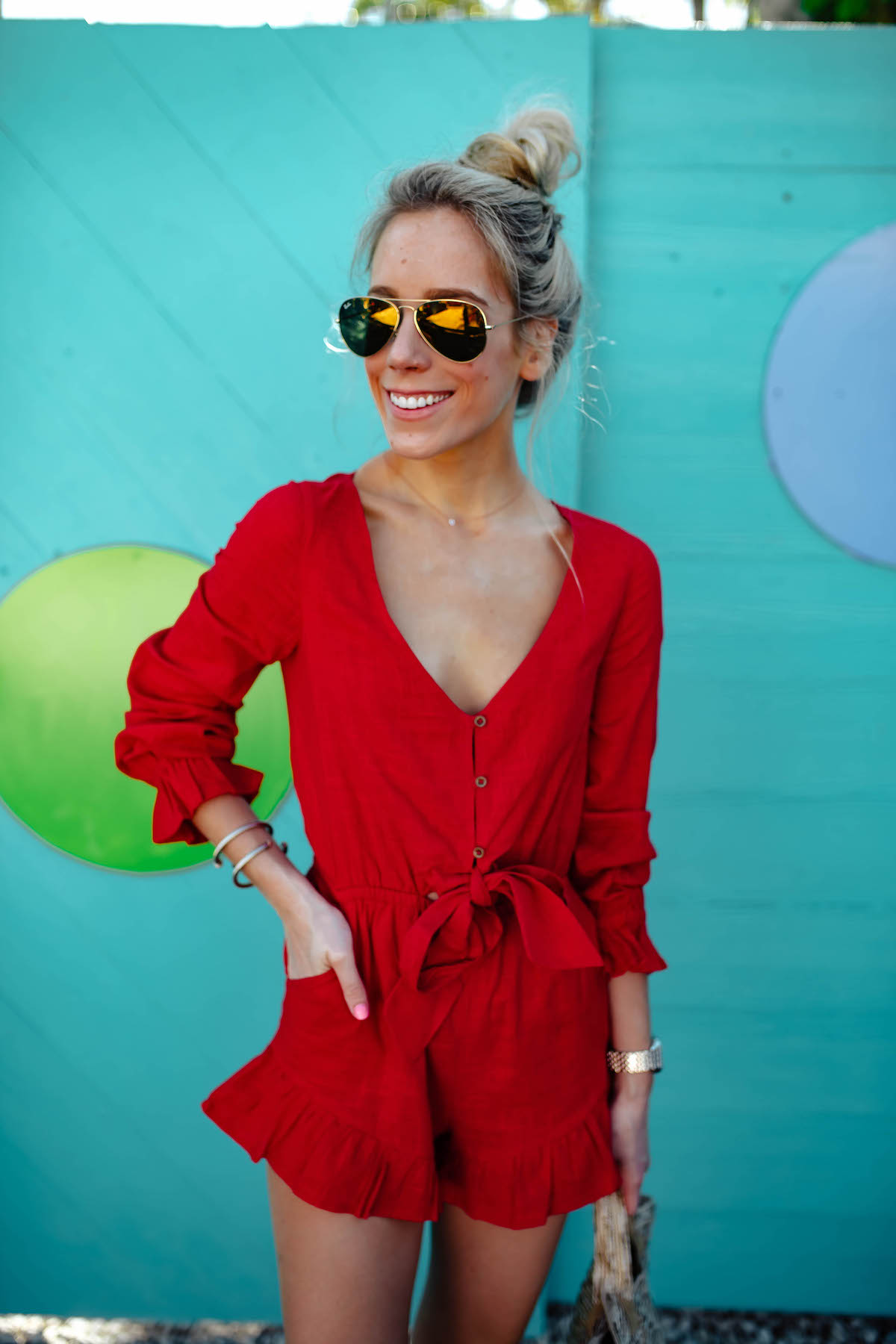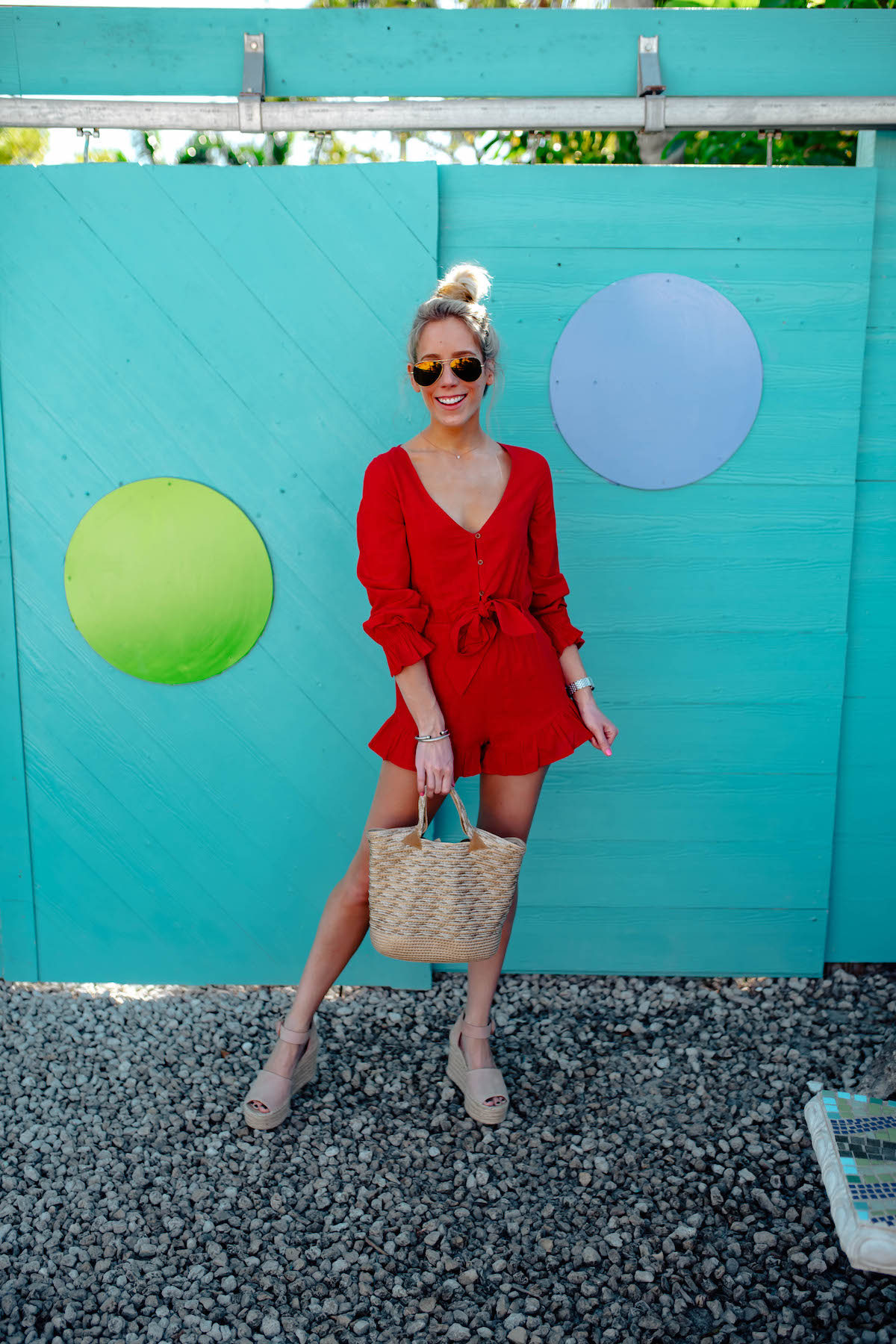 OUTFIT DETAILS // Red Romper | Woven Tote | Espadrilles | Aviators | David Yurman Bracelets | Michele Watch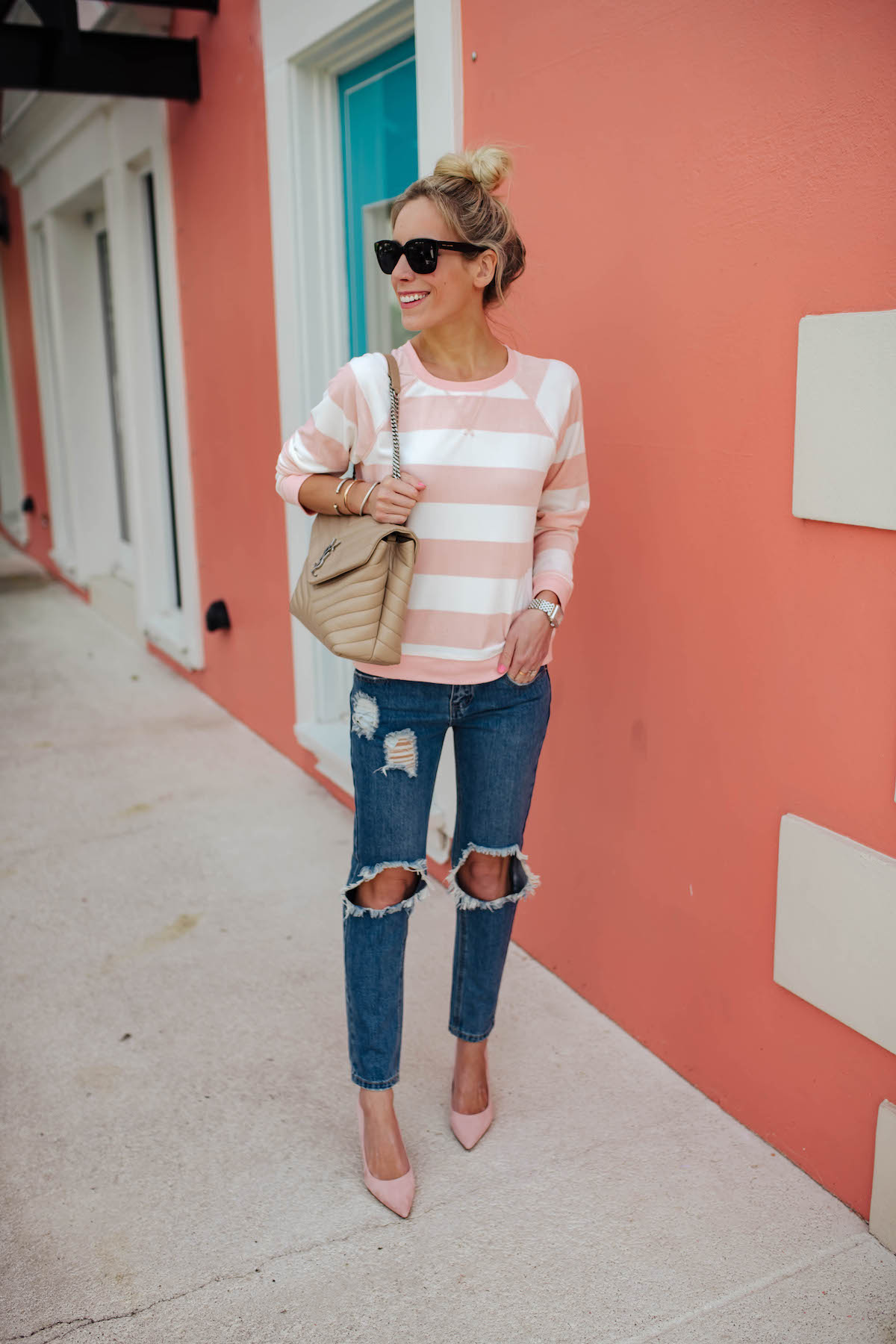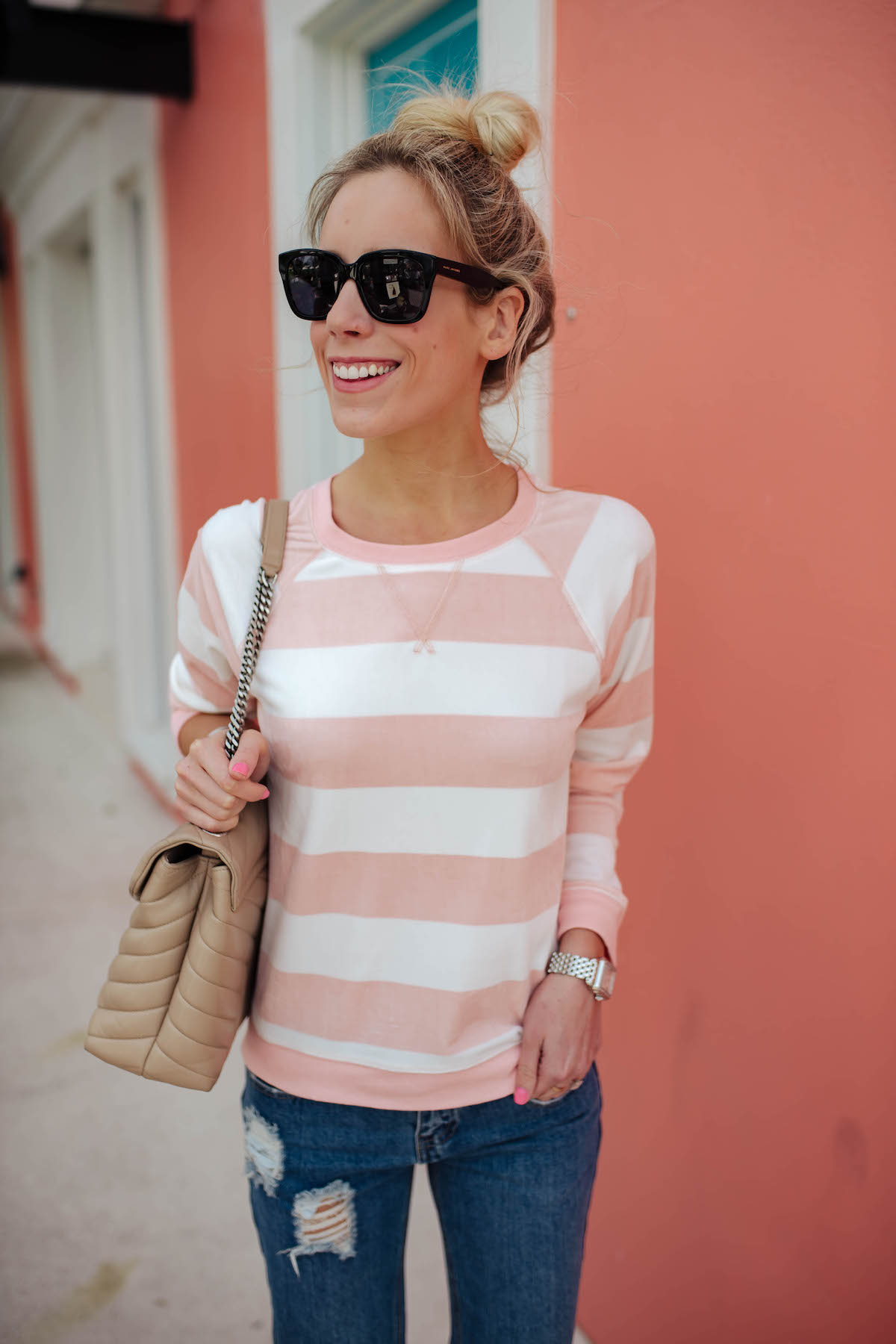 OUTFIT DETAILS // Stripe Pullover | Boyfriend Jeans | Pink Suede Pumps | Saint Laurent Bag | Sunglasses | David Yurman Bracelets | Michele Watch
- Katie