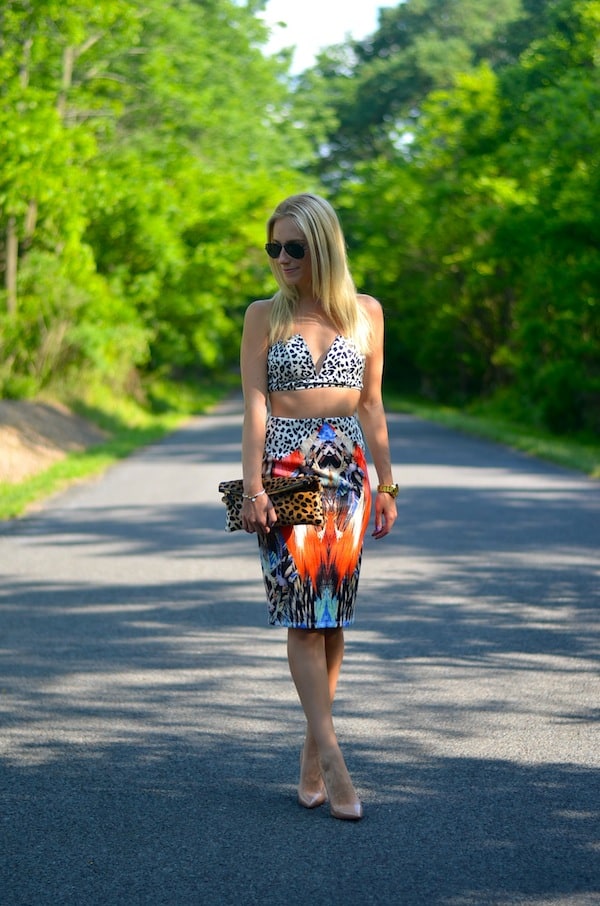 Not going to lie… this outfit is COMPLETELY out of my comfort zone. I love me a animal print crop top, but paired with a form-fitting midi skirt is not something I would typically do. But hey, it's the summer and I haven't been afraid of trying something new in the past. Click through to see more!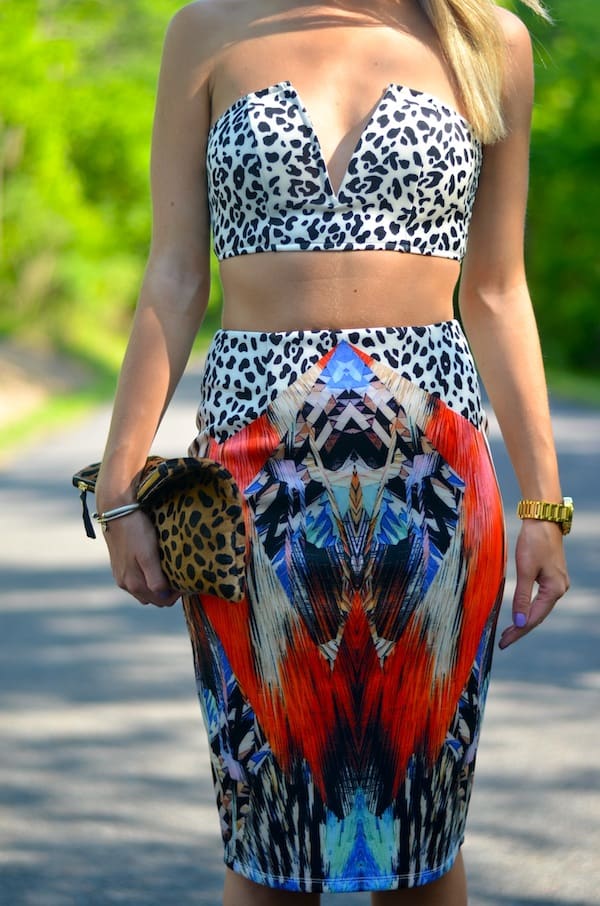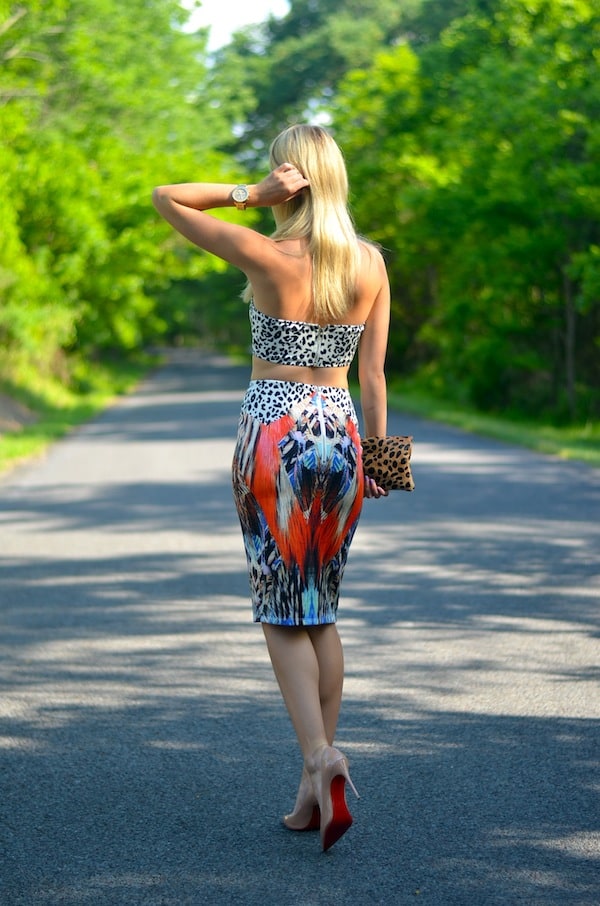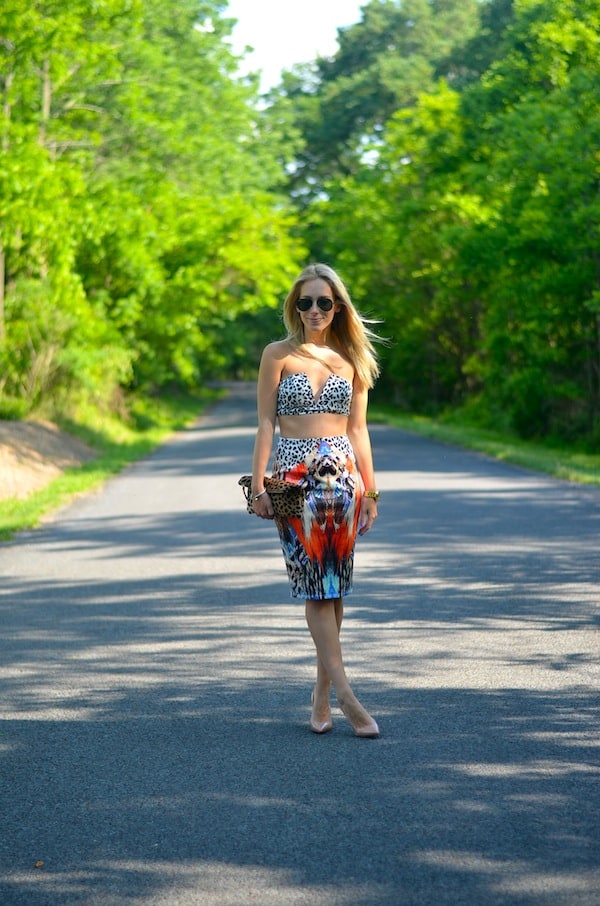 I was wearing…
Animal print skirt | Animal print crop top | Leopard clutch | Christian Louboutin pumps | Gold watch | Aviators
Do you guys think this look is too sexy? I dunno if I can pull it off. Nick described it as "intense." Either way, I'm happy I tried it but I want an honest opinion! I figured it would be a fun outfit to wear for a night out in the city (or the Jersey Shore…)
Good news is my top and skirt were both relatively affordable. The skirt is $60 and the top is $50! I never like to spend too much on going out clothes. What do you guys think?

- Katie