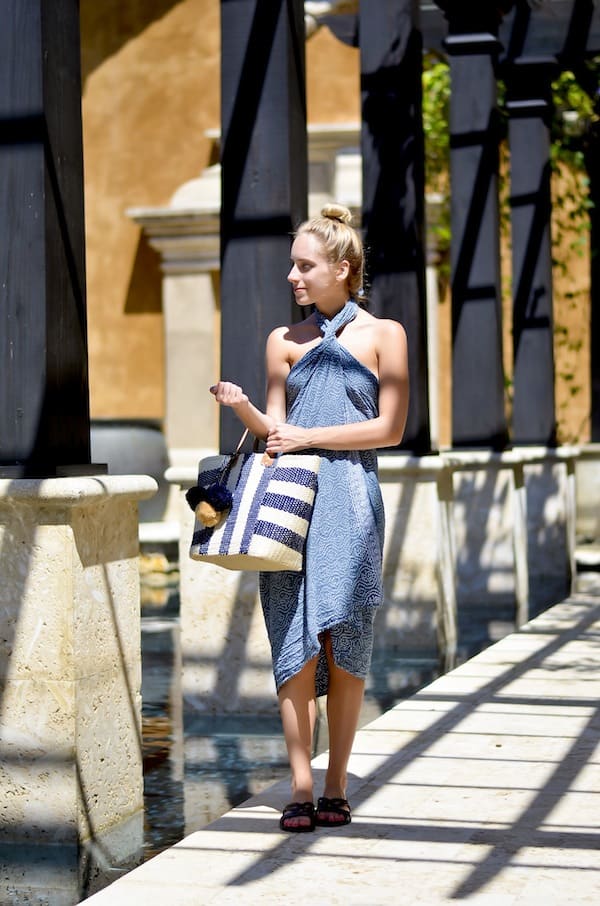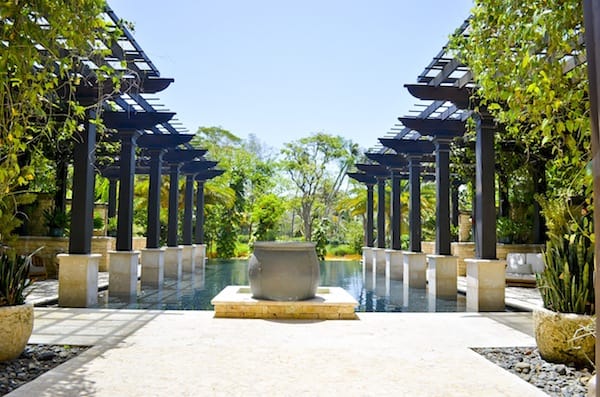 One of my personal highlights from our trip to Puerto Rico was my experience at Spa Botánico, the incredible spa at Dorado Beach, a Ritz-Carlton Reserve. I could tell from the photos on the website that the facilities were going to be luxurious, but there are just no words to describe it in person. It's really just something out of a movie – I had never been anywhere like it!
I wanted to get something unique to the spa, so I booked a Treehouse Massage. Yes, you guessed it, the massage took place in an actual treehouse! It was 60 minutes of pure bliss followed by thai stretching – can't even tell you how relaxed I felt after! I've had massages before, but never one quite like this.
Essentially the entire spa is built into Dorado Beach's already beautiful natural surroundings. It's situated on five acres within a pineapple garden and although the spa is less than five years old, it feels like it has been there for centuries. I loved how many of the natural ingredients and herbs found on the property are actually incorporated into the treatments. The staff is incredibly knowledgeable as well. After my massage, my therapist actually took me on a walk through the gardens pointing out all the natural herbs and plants informing me of their benefits and how they are used.
Before leaving, I took some time to enjoy the facility's plunge pools (both hot and then ice cold) as well as the steam room and outdoor showers. The spa is separated into men's and women's sides, so technically you could walk around totally naked and be "one with nature." I kept on my swimsuit 😛
We were lucky. At the time I had my treatment there were very few guests at the spa, so we were able to take some great photos while not disturbing other spa-goers. I'm happy I could share this experience with you guys as it really was so special. If anything is "Katie's Bliss" it's a day at Spa Botánico. Definitely a must-do is you ever visit Dorado Beach, a Ritz-Carlton Reserve!
- Katie