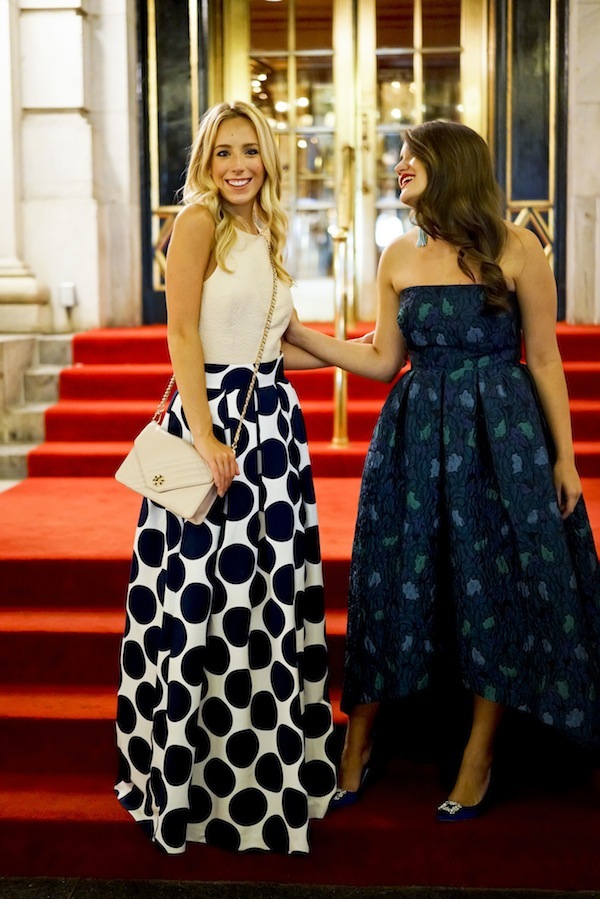 On Wednesday night I had the pleasure of joining Covergirl at the 2015 Harper's Bazaar Icons Party at The Plaza hotel. It was one of those magical nights where I literally had to keep pinching myself to make sure it was real. With my job in PR, I've worked many star-studded fashion events here in the city, however this is the first time I'd ever been invited to one this incredible as a guest. Apologies for the overload of photos – this night was just so special we had to take a ton.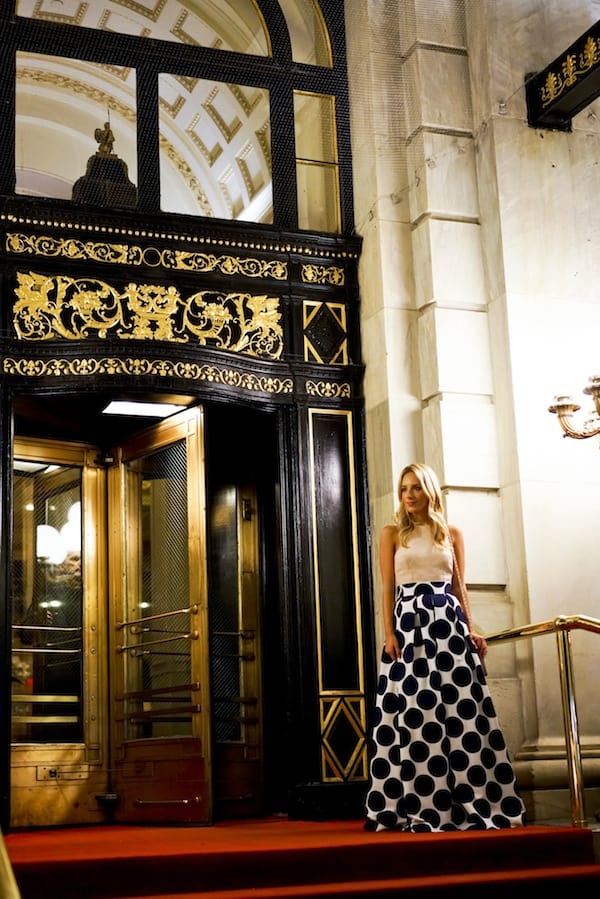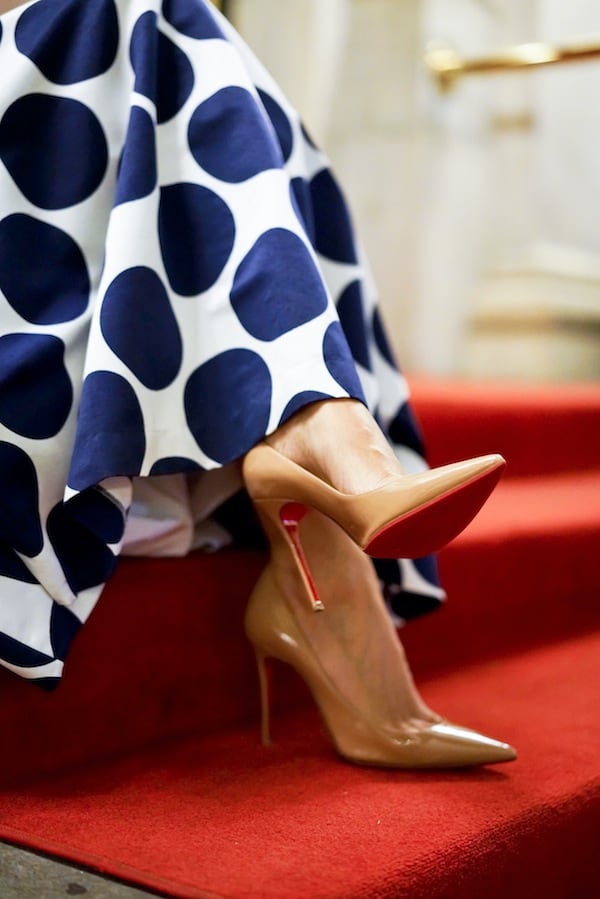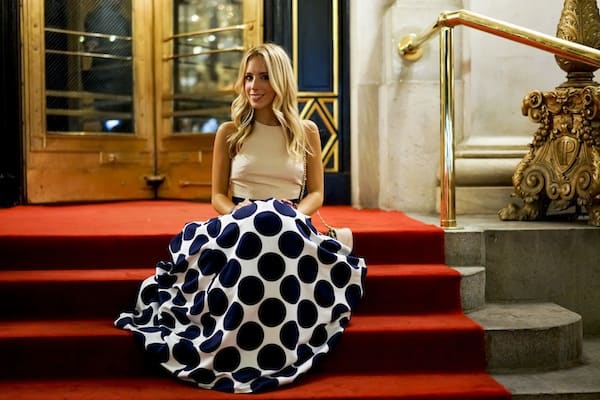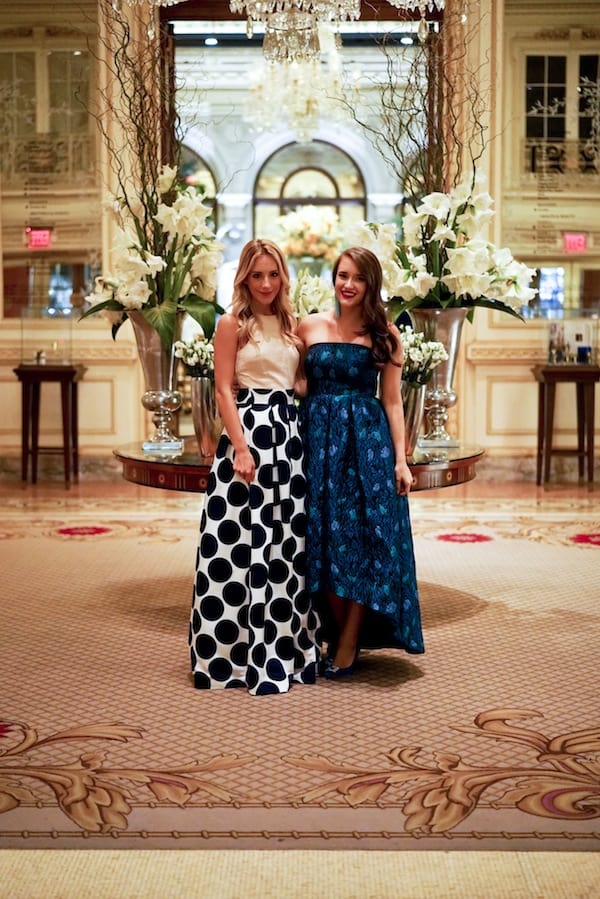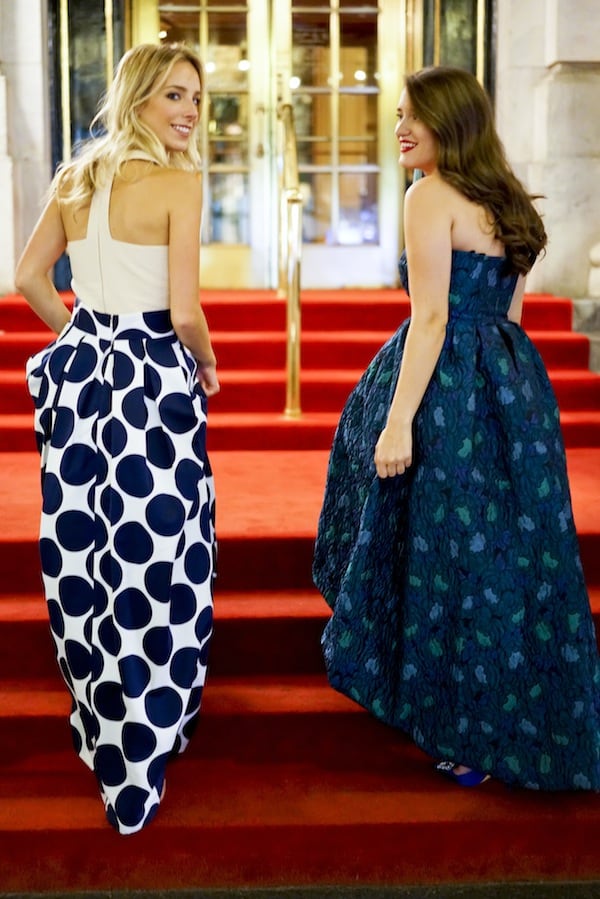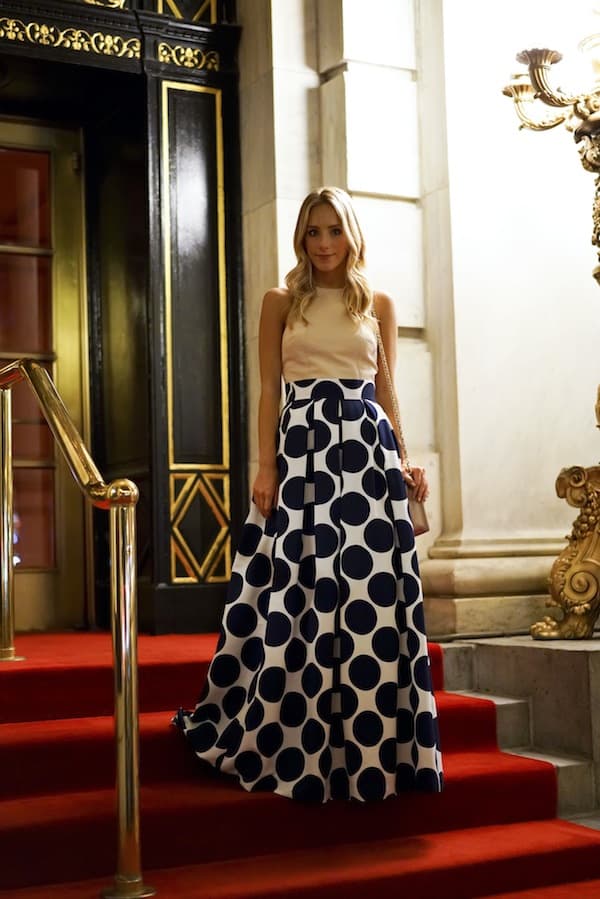 I was wearing…
Eliza J ballgown skirt (love this floral version) | Peplum top (tucked into the skirt) | Tory Burch quilted crossbody bag | Christian Louboutin nude Pigalle pumps (under $100 version)
I have to give a BIG shoutout to my amazing friends at Eliza J for coming through in a pinch and sending me this gorgeous polka dot ball gown skirt. I've been crazed at work thanks to NYFW, so the morning of the event I let Eliza J know my dilemma and within two hours this beauty arrived. I got so many compliments on it at the party!
Before the event, I attended the Covergirl VIP Pre-Party in an upstairs suite at The Plaza. There I had my makeup touched up with the latest and greatest Covergirl products and mingled with the other attending bloggers and Harper's Bazaar staff. My favorite Covergirl product is the new Super Sizer Mascara – it's one of the best I've ever used!
The party itself was a total dream and took place in the ballroom of the hotel. I really hope you all were able to see my story on Snapchat because words don't do it justice! The guests included basically every fashion industry big-whig and Victoria's Secret supermodel, Kendall Jenner, Gigi Hadid, Kate Upton (I got a selfie with her), Mariah Carey and a performance from Katy Perry. Everyone was dancing in their ball gowns and tuxedos. Luckily I had a few glasses of champagne in me or else I wouldn't have made it through the night in my Louboutins.
Big thank you to Covergirl for the most memorable experience!

- Katie