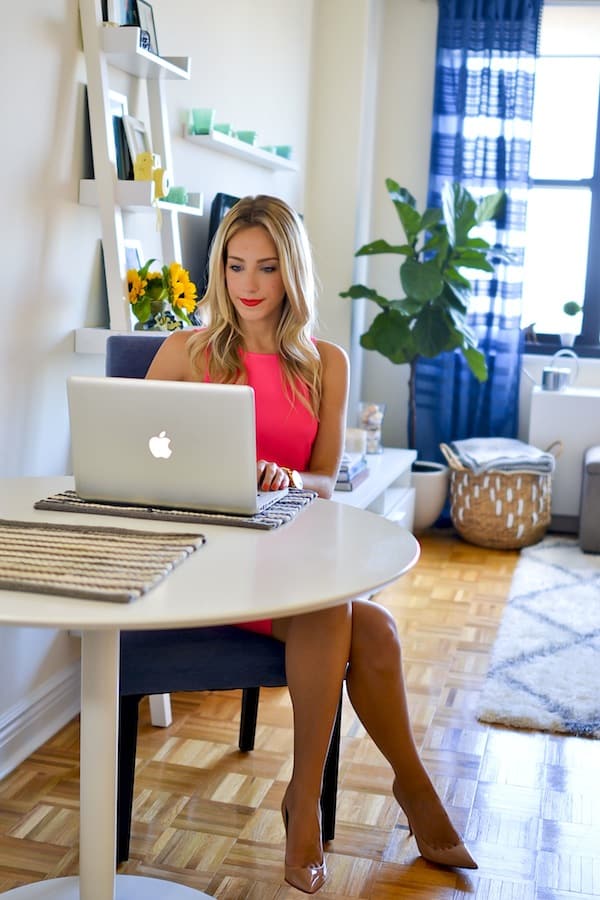 It's crazy to think that this time about three years ago I was beginning my career in New York. Leading up to graduation I was so anxious about getting a full time job. I began applying for positions and setting up informational interviews the spring of my senior year and landed my first freelance fashion PR role at the end of the summer. While I was fortunate enough to begin my career relatively soon after graduating, the reality is that doesn't happen for most recent grads.
One of the best ways to set yourself up for success after hanging up your cap and gown? Interning! I wrote an article for Glitter Guide detailing my top 6 tips for landing your dream internship (and once you get it, how to turn it into a full-time gig!).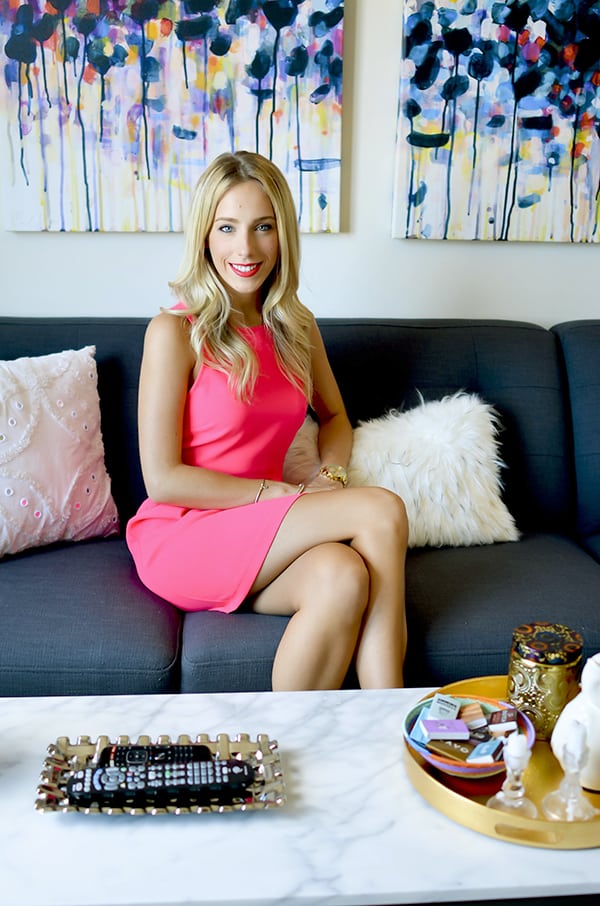 Start looking and applying sooner rather than later.
Internships aren't just for college seniors—you can actually start interning as early as high school! Many recent grads who have already received full-time job offers have done multiple internships, not just one. Be aware of application deadlines (some companies begin accepting applicants for summer internships as early as January). Build your resume by getting involved in relevant campus or community activities. And remember: Just because a company doesn't publicly advertise internships doesn't mean it won't need or hire interns!
Build a resume that accurately and impressively reflects your experience and skills.
Your resume is likely the first thing a hiring manager will see, so it should reflect your experience and skills in the best way possible. List past jobs, on-campus activities and relevant coursework. If you have a GPA above 3.5, say so! Even the simplest of experiences and job duties can be described in an eloquent way. (When you worked at J.Crew, did you manage the sorting and merchandising of new inventory? Consider mentioning it!)
Be resourceful when networking, and use social media to your advantage.
Top internship programs can receive hundreds or even thousands of applications. One of the best ways to stand out from the pack is to get in touch with actual employees. Does your aunt's neighbor's daughter work at a company you're interested in? Get her contact information and reach out. Browse social media sites and LinkedIn to find out where fellow alumni now work. Use Google and social media sites to try to find people's email addresses, which are often combinations of their first/last names and their company's name. (Tip: In Gmail, enter a hypothetical email address in a new email window, hit enter and then place your curser over the email address. If a Google+ account pops up, it's often easy to determine if that email address really does belong to the contact you've been trying to track down.) Also, don't overlook Twitter or Facebook! I once set up an informational interview with an editor at Teen Vogue through just a tweet.
Do your research.
Leave no stone unturned while applying. Uniquely adjust every cover letter and email you send out to align with each company and position. Make things personal! Did one company's hiring manager attend your college? Mention it! Did the PR agency you're hoping to intern for recently win a big industry award? Note how impressed you were by the campaign the agency executed. When you land an interview, make sure you read up on everything you can about the company—and about the person who'll be interviewing you.
Don't underestimate informational interviews.
The best way to get your foot in the door for any internship or job is by setting up informational interviews. An informational interview entails meeting with someone whose job and/or employer interests you. You might ask him or her about the company, what kind of work he or she does, what kind of advice he or she may have for someone like you. These kinds of interviews allow you to make personal connections with contacts (who may later let you know when a future position becomes available, or put you in touch with relevant colleagues).
Try to turn that internship into a full-time job!
Wouldn't it be wonderful if all internships ended with a full-time job offer? Unfortunately, this won't always happen—but that doesn't mean you can't set yourself up for long-term success. Interning full time is a great way to maximize face time with supervisors and become familiar with day-to-day tasks at the office. No matter how uninteresting a project may be, show enthusiasm. Arrive on time (or even early!) and be proactive. Always carry a pad and a pen for taking notes. When you ask a question, try to have a potential solution prepared to share—this shows strategic thinking.
There you have it! While I have many tips for getting an internship and how to stand out when applying for a job, these are my absolute top six. I personally have employed them all when I was applying for internships and can attest that they do work. Don't get me wrong, I was turned down plenty of times for internships I wanted – it happens to everyone. The important thing is to not get discouraged by rejection and have confidence in yourself!
Are you interested in seeing more career and advice articles on Katie's Bliss? Let me know in the comments!
- Katie