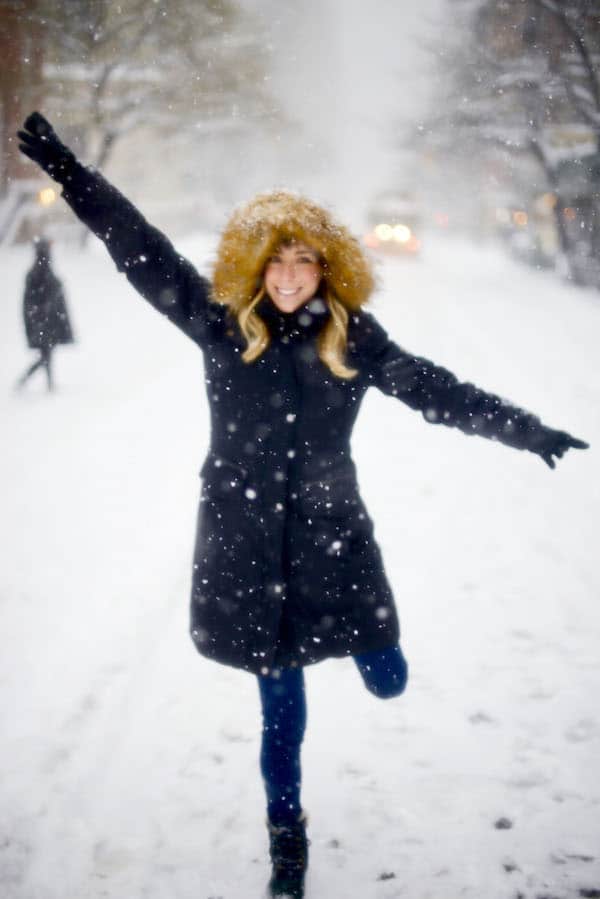 In the three years I've lived in New York I've never seen a blizzard like what we had this weekend! Winter Storm Jonas hit the city with a vengeance beginning on Friday night continuing through Saturday. In total I think we got over two feet! Did it snow where you lived?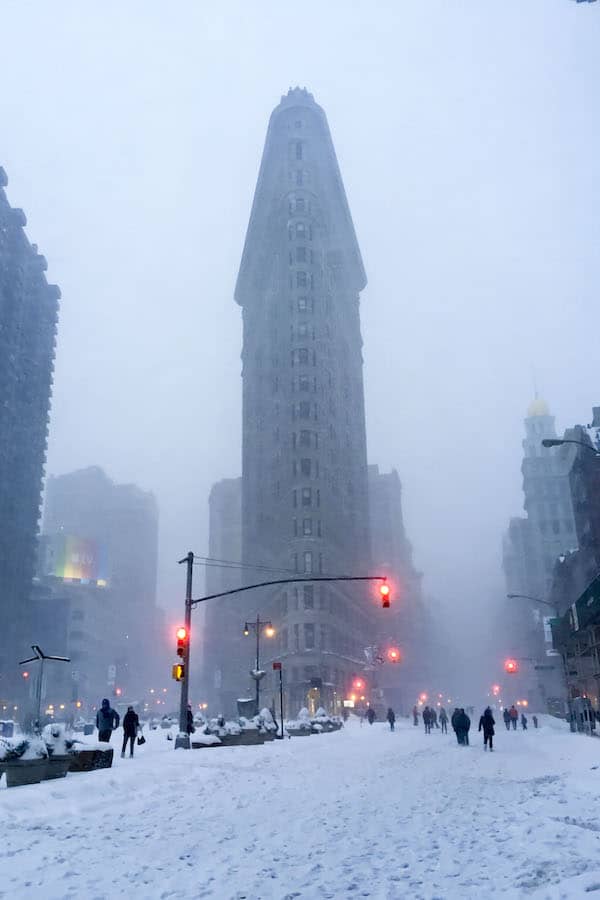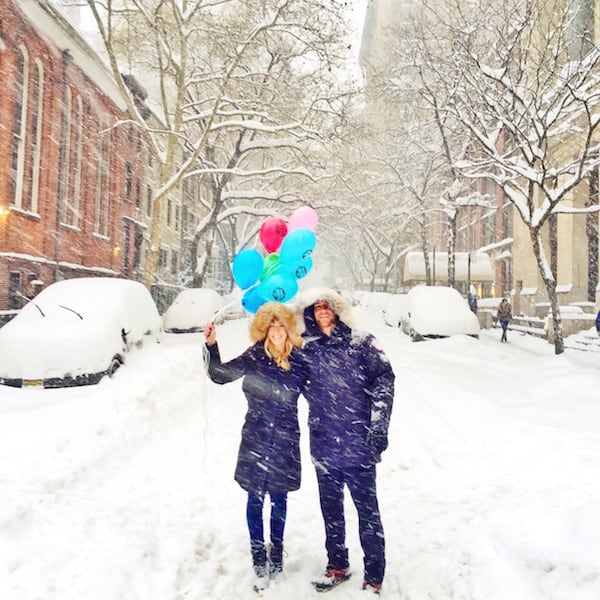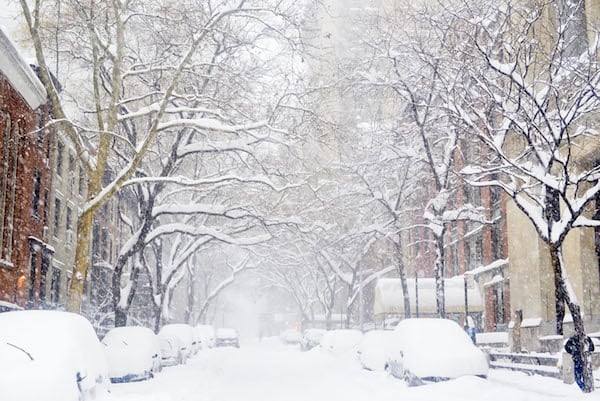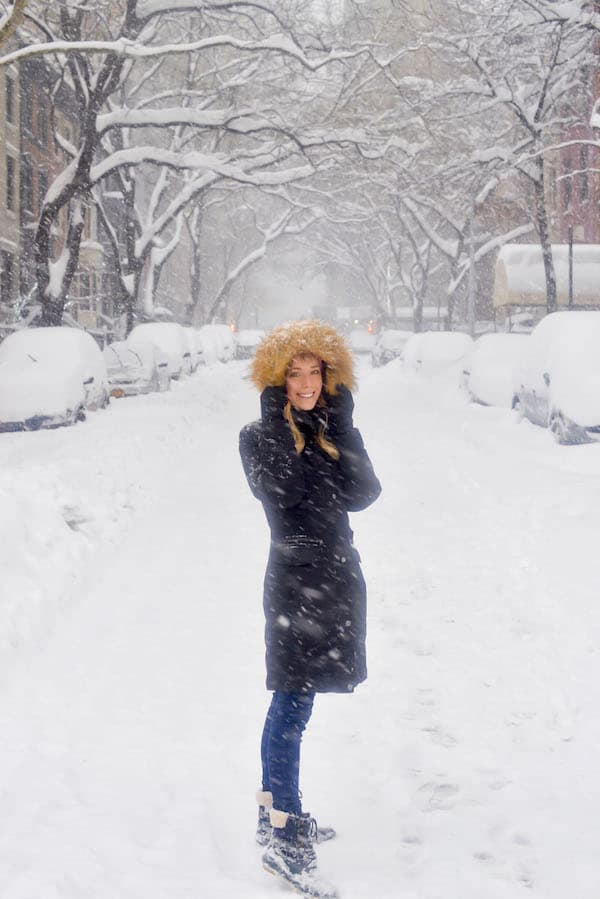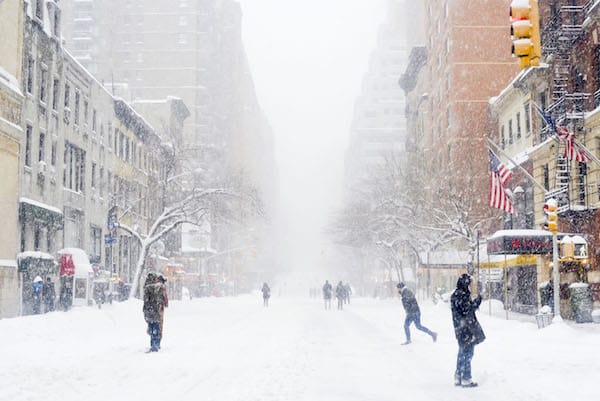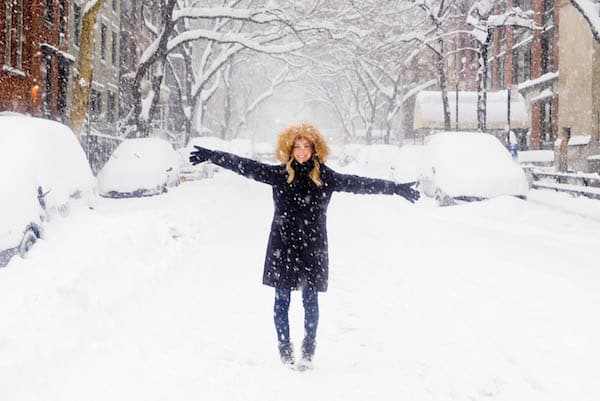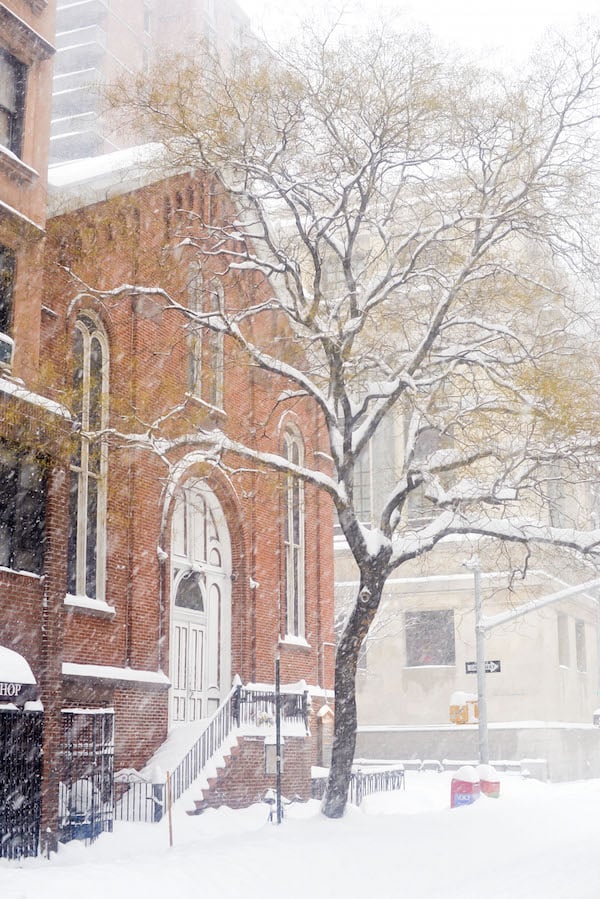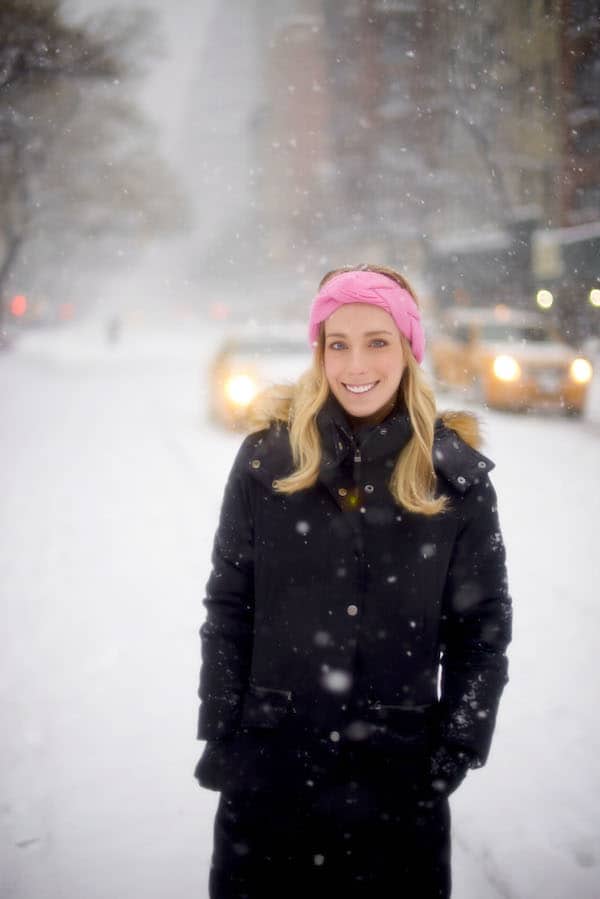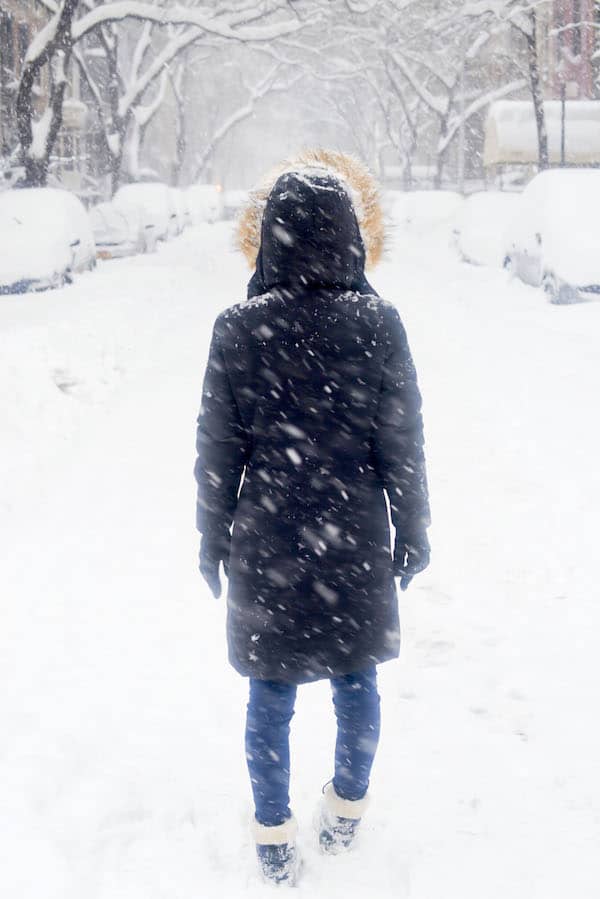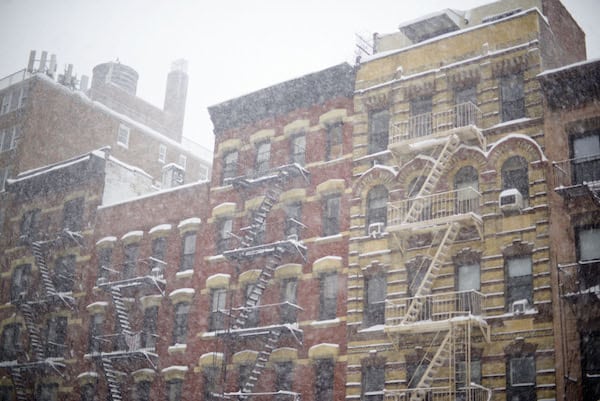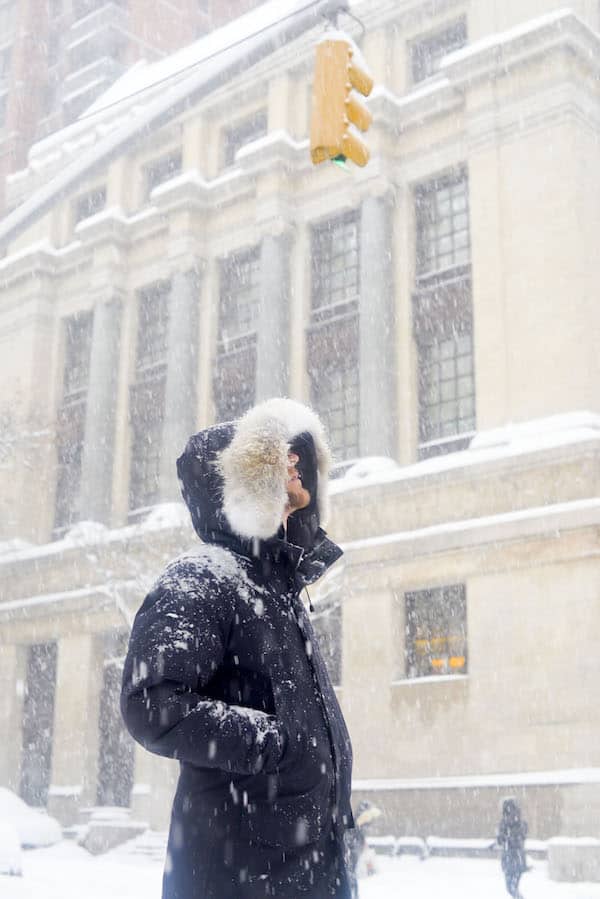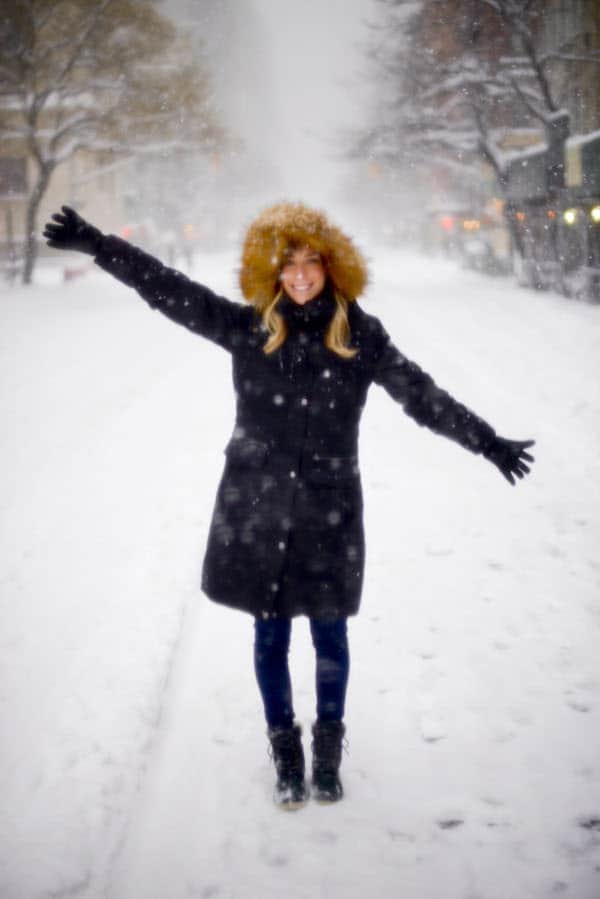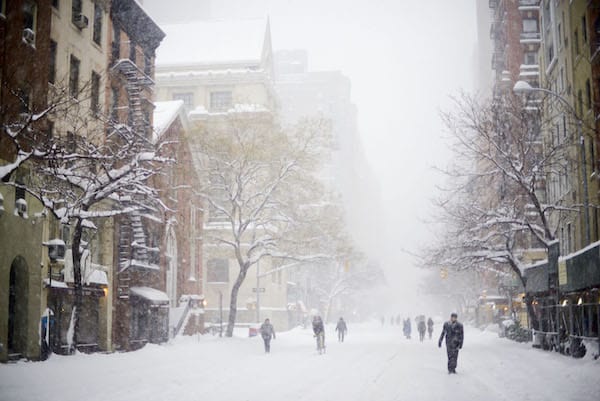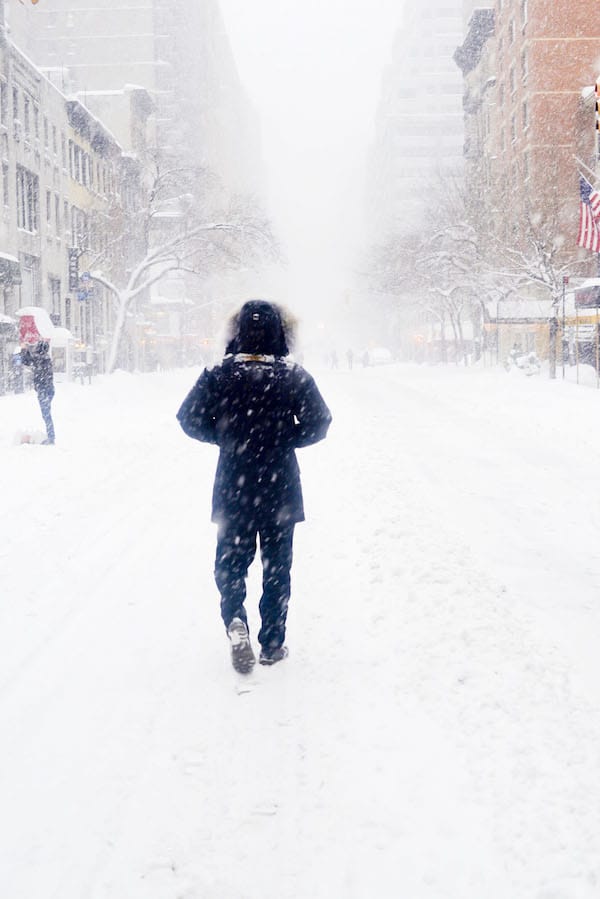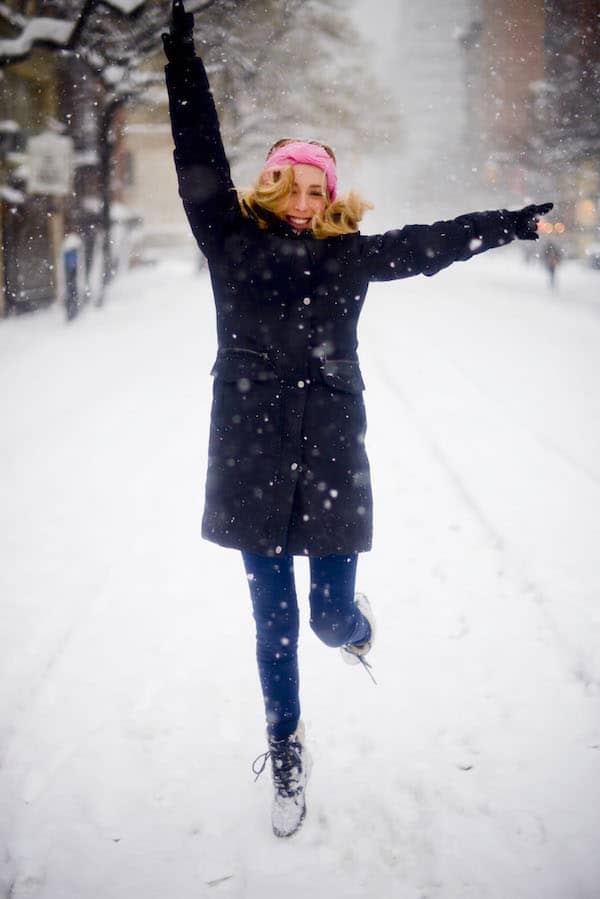 I was wearing…
faux fur trim parka | Sperry snow boots (love these from J. Crew too) | pink head wrap (mine is old from J. Crew) | winter gloves
Nick was wearing…
Canada Goose 'Langford' parka (he's obsessed!)
Nick and I couldn't resist not heading out into the storm in our winter gear. I finally had a reason to wear my favorite Sperry boots! Mine are a few years old now but they've never let me down. Here's a similar pair if you're interested. Nick was fully prepared for the storm in his Canada Goose parka. It's really an incredible winter coat. Might just have to get one for myself!
The city banned all non-emergency vehicles so the streets were completely empty of cars. It was kinda incredible to witness people cross country skiing down Lexington Avenue. We walked around our hood and then over to Madison Square Park and the Flatiron Building. So many New Yorkers were out playing in the snow with the dogs and kids, building snowmen and just enjoying the crazy weather. I'm happy the storm happened on a weekend so

[thefeedproducts style='four']
- Katie