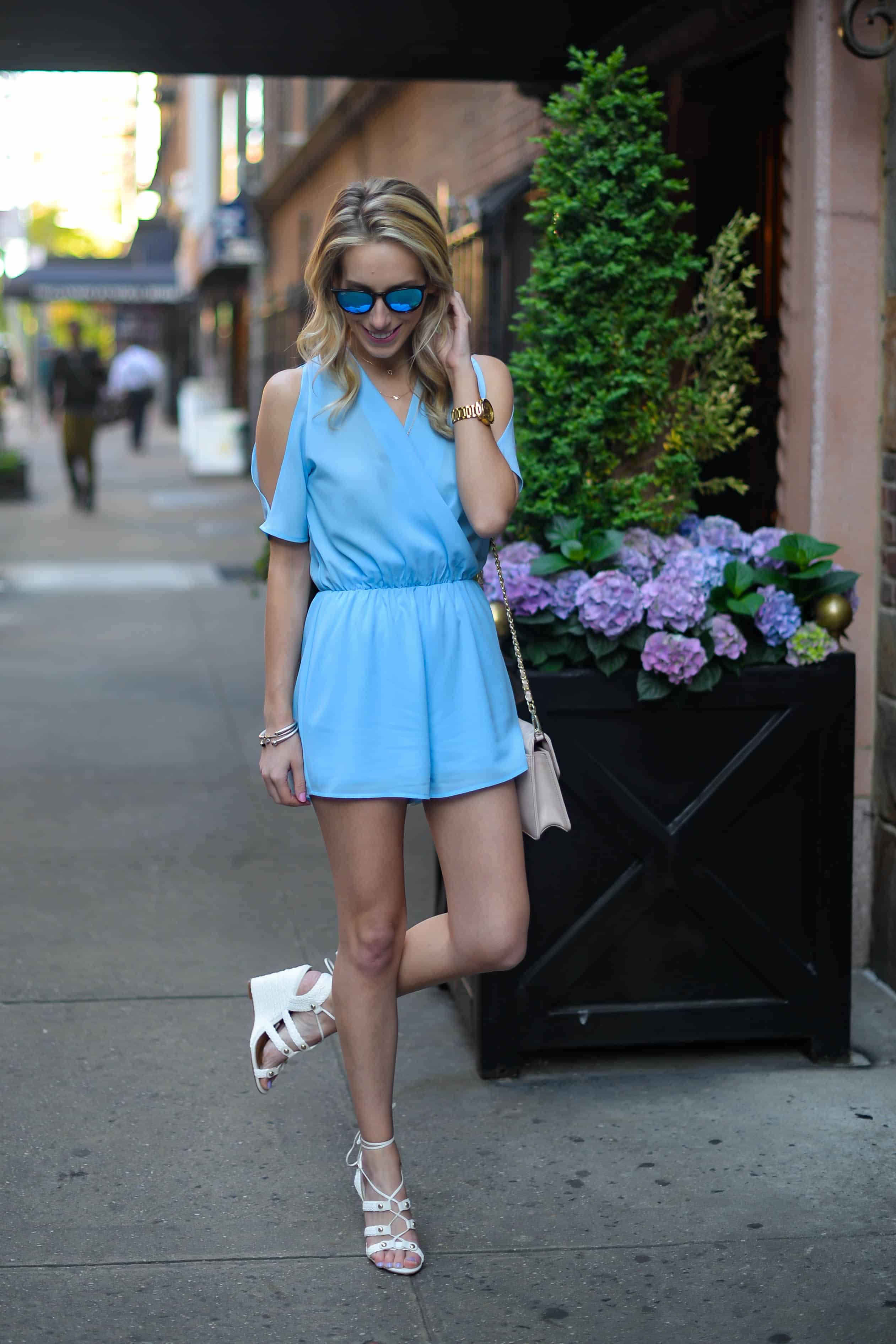 While I'm a dress girl at heart, I do love a good romper (remember this look?) Rompers and jumpsuits are as easy as dresses because you can just throw them on and all you have to worry about is picking out your shoes and a bag. Anything to make getting dressed simpler, right?
I was so happy when I found this baby blue cold shoulder romper for $64. It comes in three different pretty colors but I couldn't resist this shade.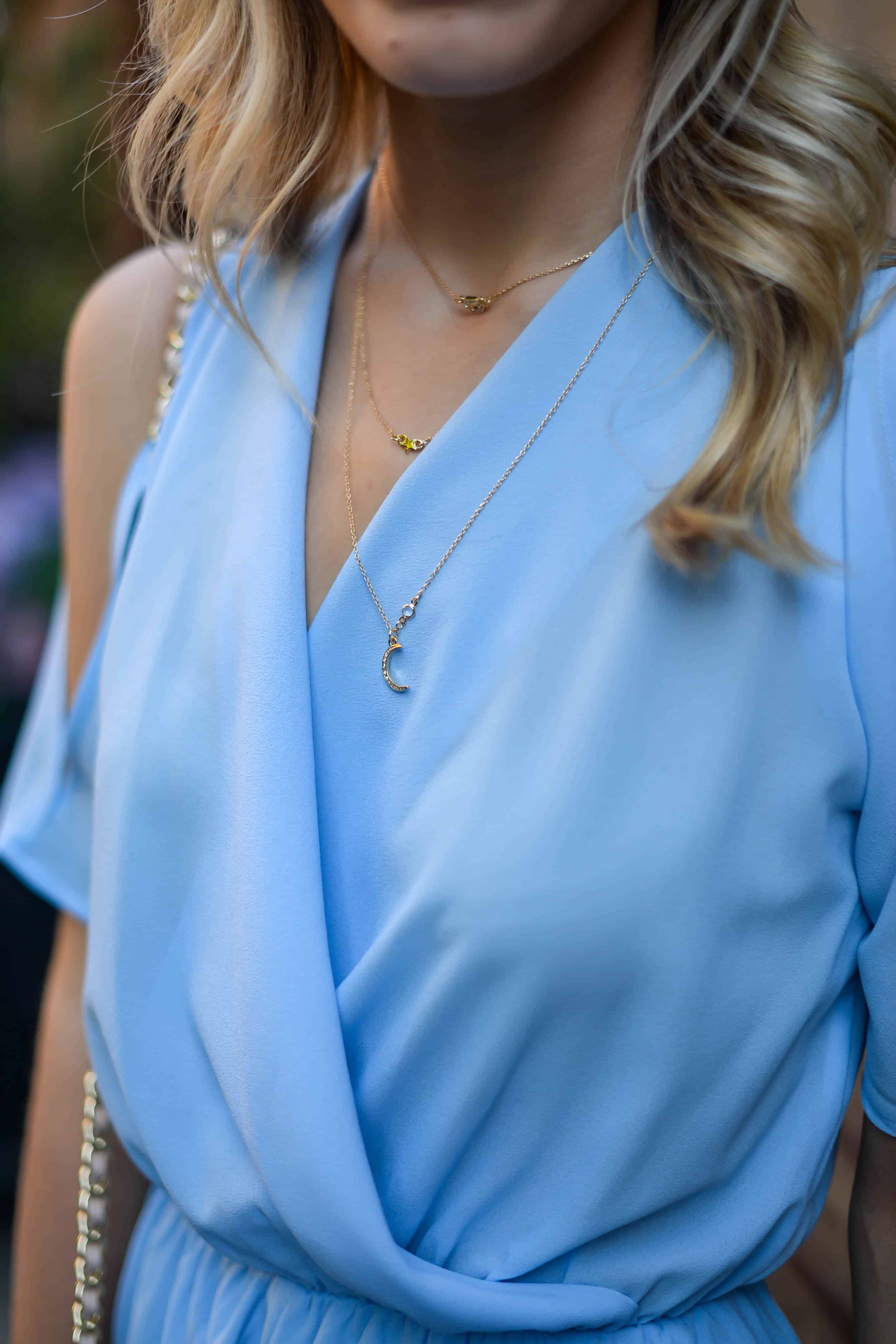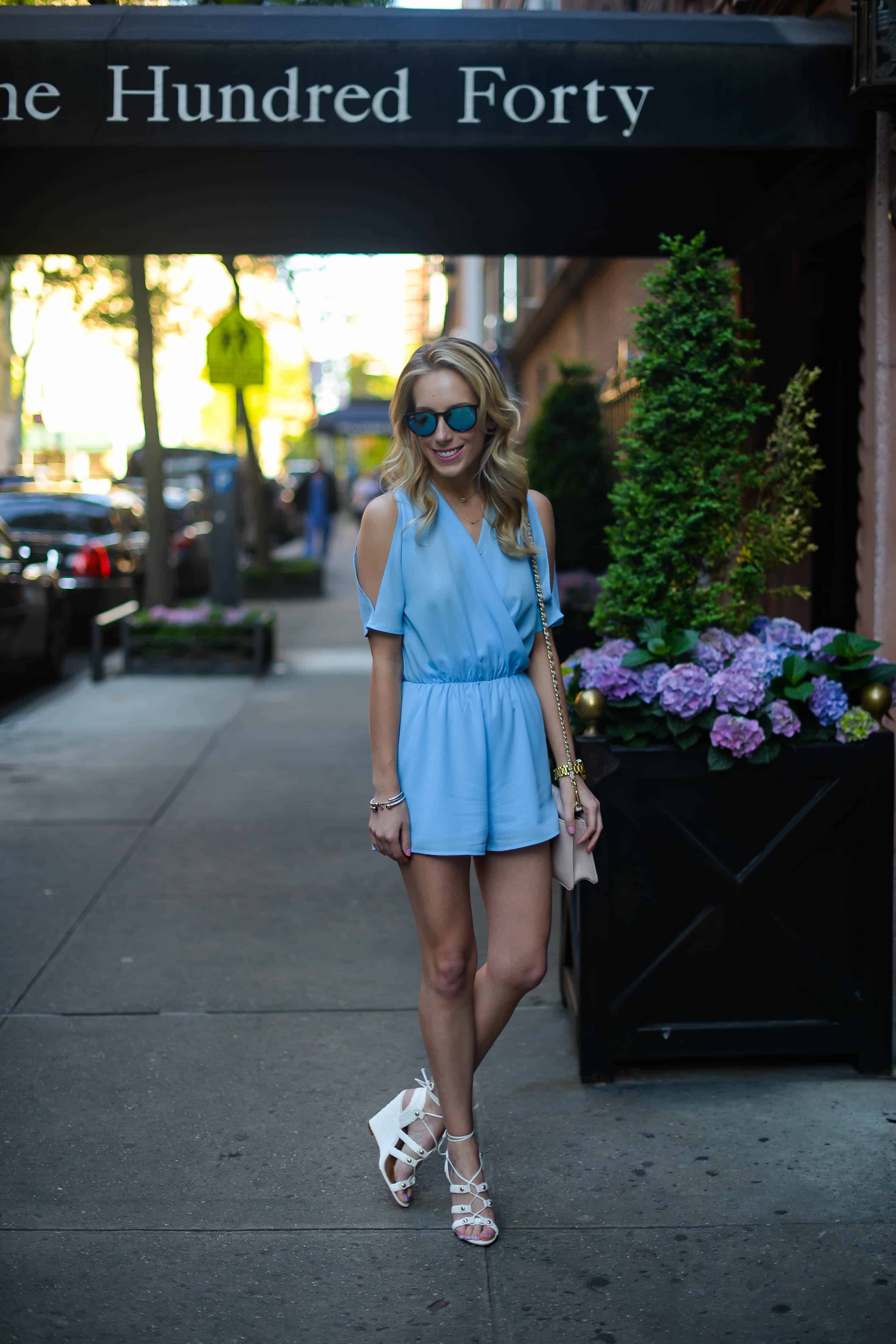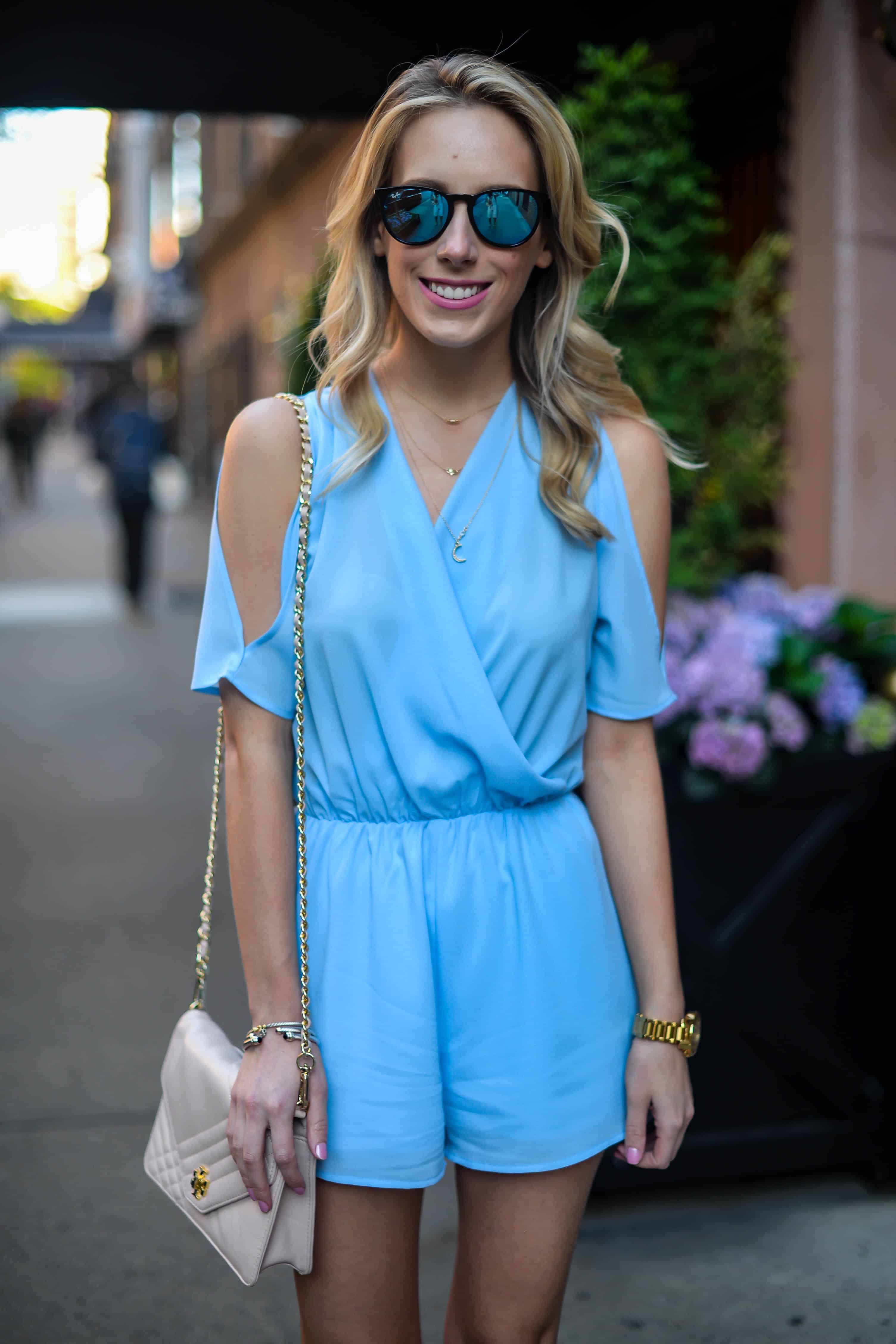 Big thanks to Kendall for snapping these photos!
I was wearing…
blue cold shoulder romper (just $64 – order a size up!) | Schutz wedge sandals c/o | BaubleBar layered necklace | similar cross body bag | mirrored sunglasses | gold watch | David Yurman bracelets
More rompers for under $100…


I have a funny story that goes along with these photos. While it's so convenient taking photos with another blogger, Kendall and I definitely get a lot more attention than if it were just me and Nick. The area where we shot these was a little congested with foot traffic (really wanted the hydrangeas in the background) and we had to constantly pause for people to pass.
This random man noticed us and stopped right behind Kendall as she was snapping away. He was creepy and started mumbling inappropriate things, but we just ignored him and continued. We were in front of a upscale building and the doorman ended up coming out and asking him to leave us alone. While we appreciated the gesture, this started a huge confrontation with both men literally screaming obscenities and threatening the fight the other on the sidewalk. It went on for at least five minutes and was so so frustrating because all we wanted to do was finish our photos and go home. Even Kendall tried to get the guy to stop and calm down (it was the funniest thing). The whole thing caused a big scene (we must've looked ridiculous standing there) but eventually he walked away and we got back to work.
SO I guess the point of this story is that you never know what actually went on behind the scenes of a photo. New York is an incredible backdrop and I love that there is no shortage of photogenic spots, but sometimes I wonder how much easier blogging would be if I didn't live in a large city (oh hey Charleston.) The grass is always greener, right?
More posts you should check out…
Chambray Romper in the West Village
Little White Dress in Gramercy Park
Have you ever had a crazy behind-the-scenes experience taking photos? Please tell me we're not alone!
[thefeedproducts style='four']
- Katie