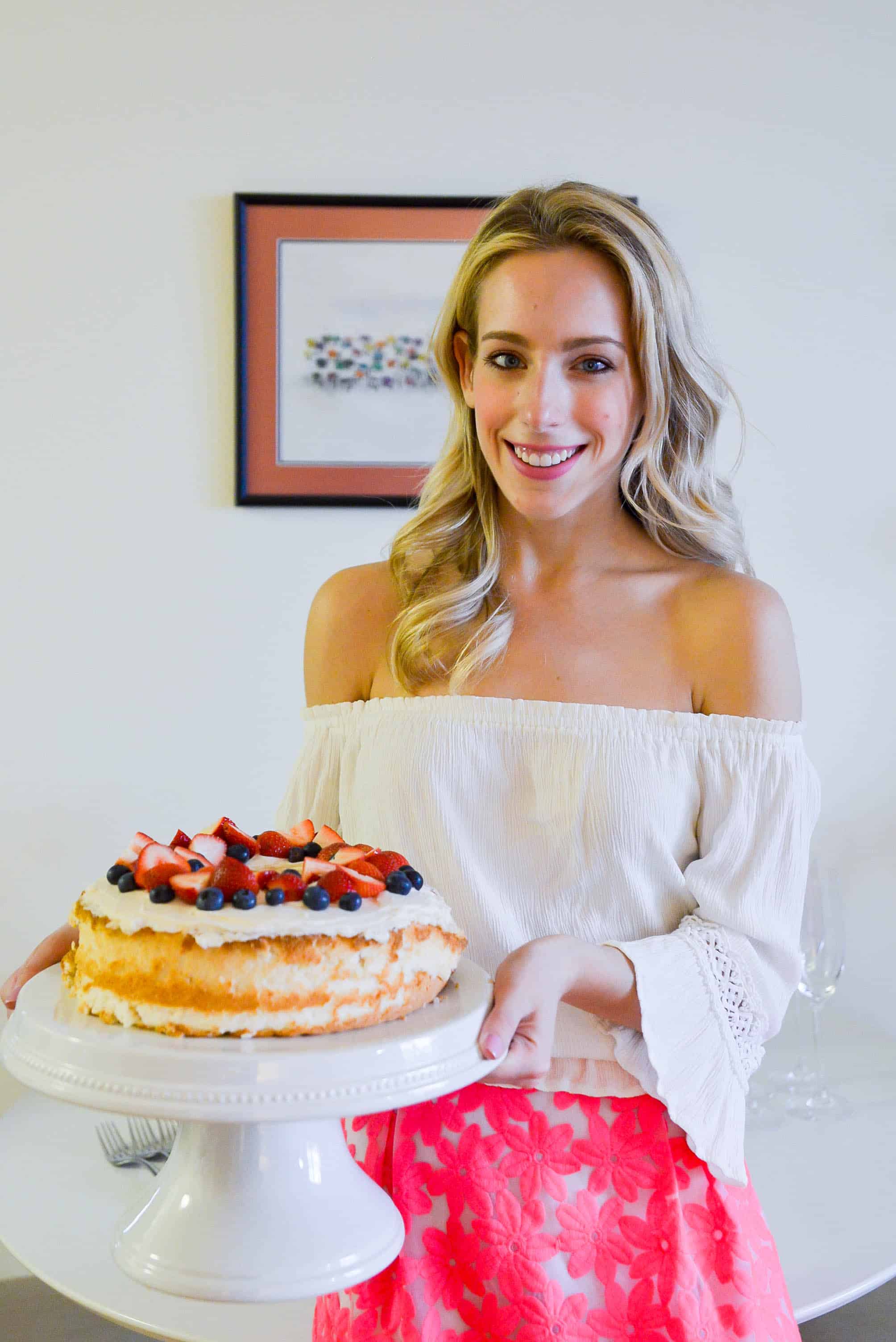 Guys, this post is incredibly exciting for me. Why you ask? I successfully baked! While I consider myself a pretty decent amateur chef, baking pastries and anything sweet is a whole different story. It's like a science and your girl is not very good at science (I barely made a C in chemistry.) The measurements need to be exact whereas with cooking you can get away with doing your own thing.
Although we've been living in our new apartment for over a year I hadn't attempted any serious baking, until now…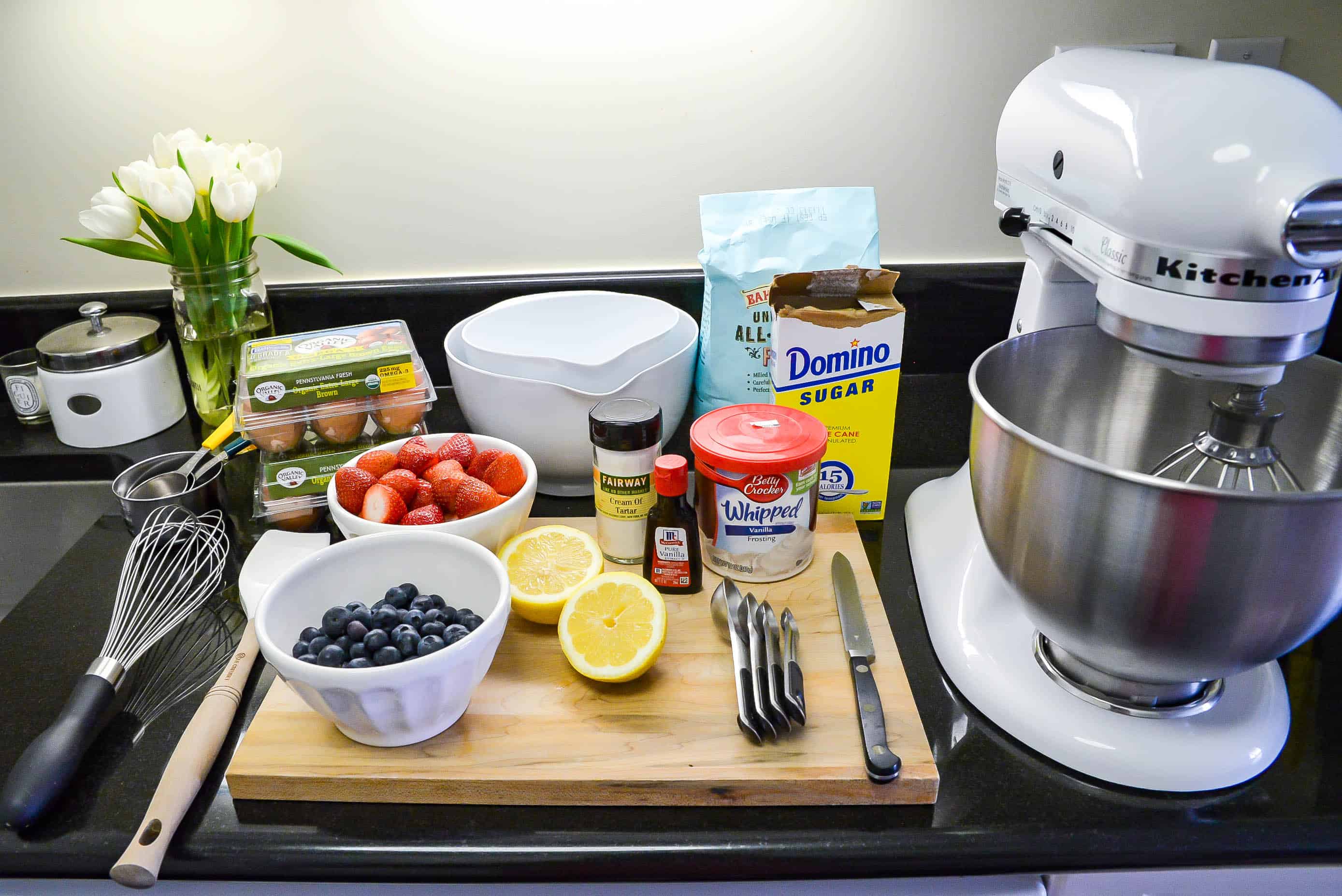 Last week I got a craving for angel food cake so I decided it was time to actually use my KitchenAid mixer and sweet bakeware from Wayfair.com. Cake pans, baking sheets, mixing bowls, measuring cups and appliances — Wayfair has everything a serious (or amateur) baker could need.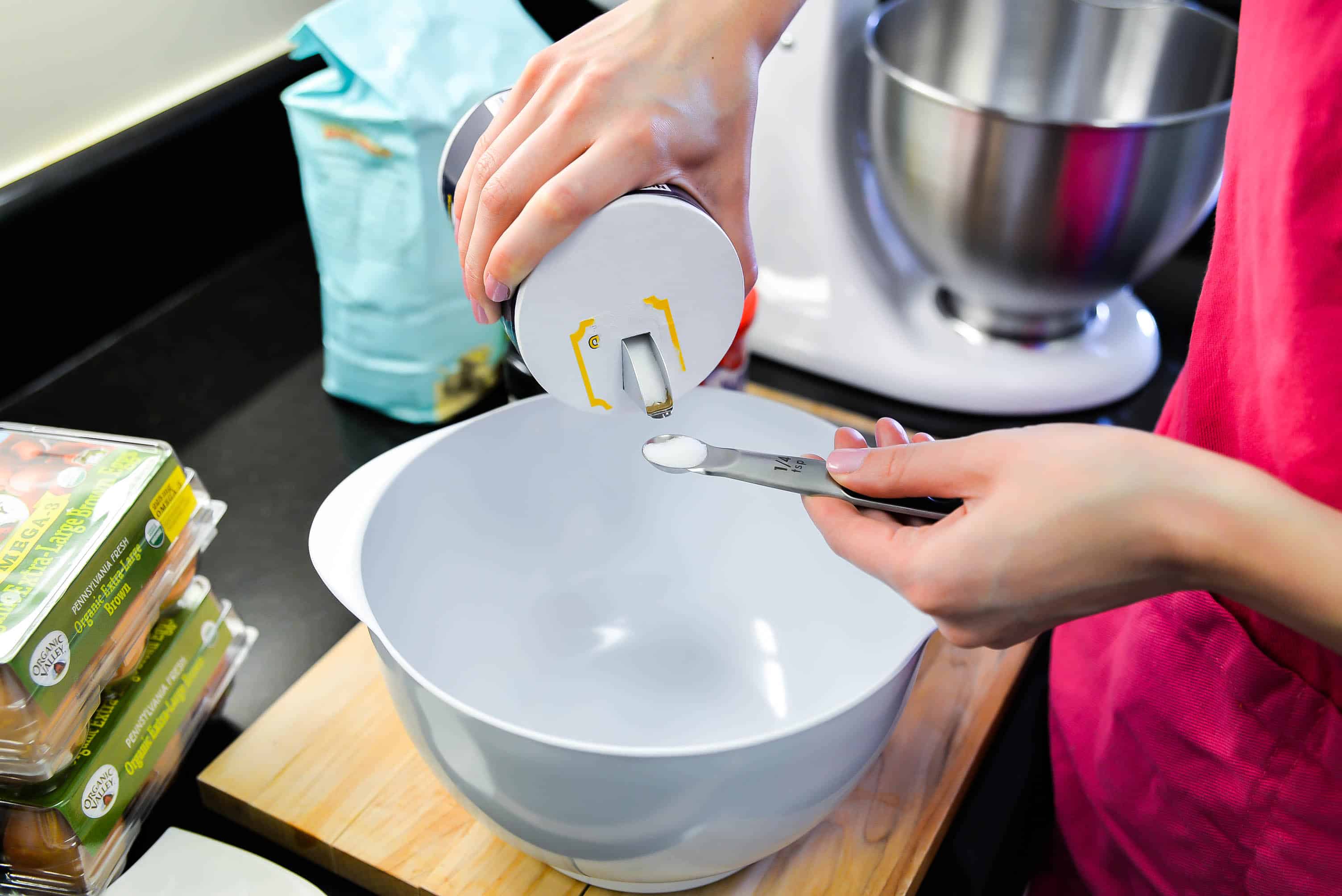 Combining the dry ingredients
Tools Used: Mixing Bowls & Measuring Spoons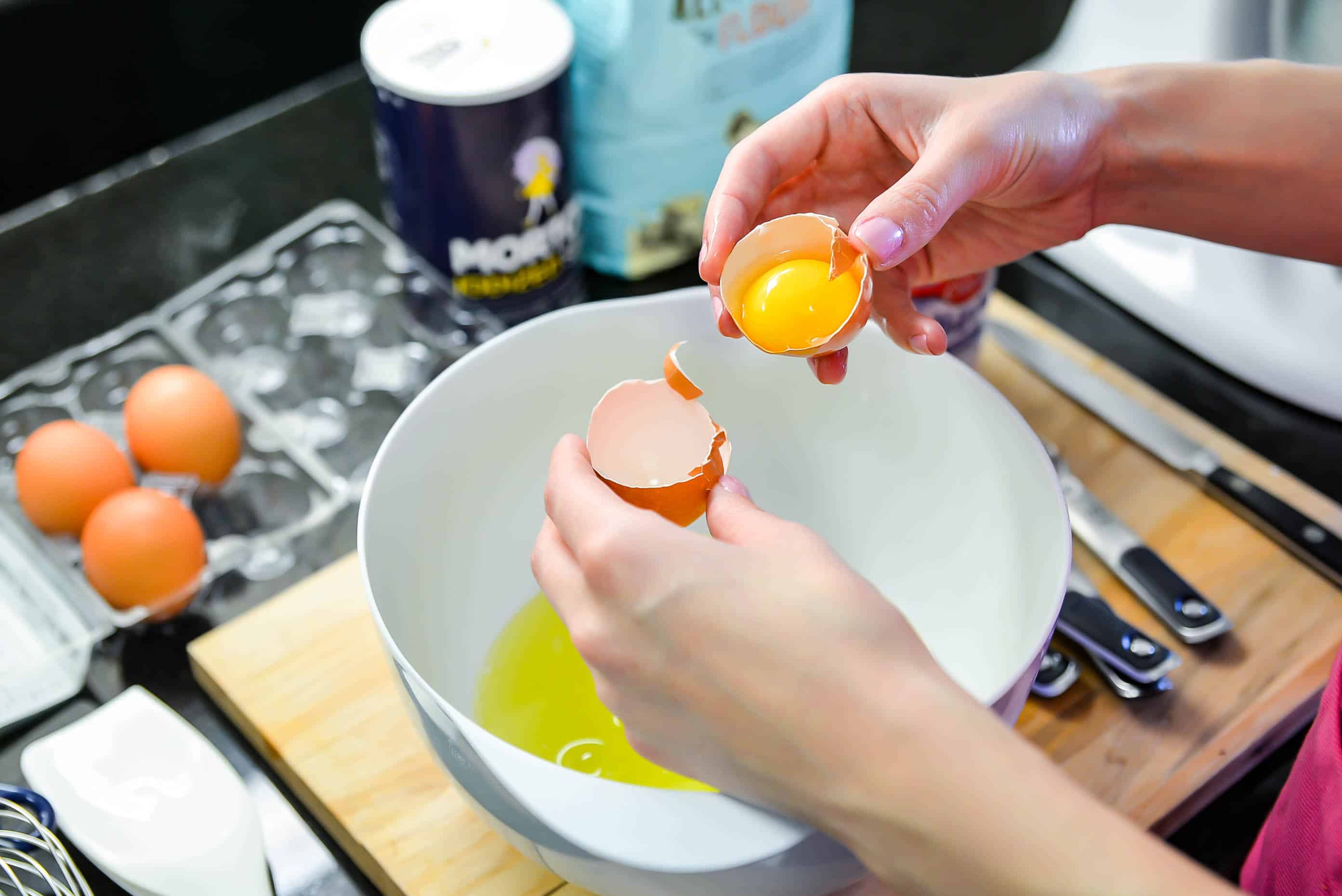 Separating the egg whites (this takes patience!) Make sure you use fresh eggs!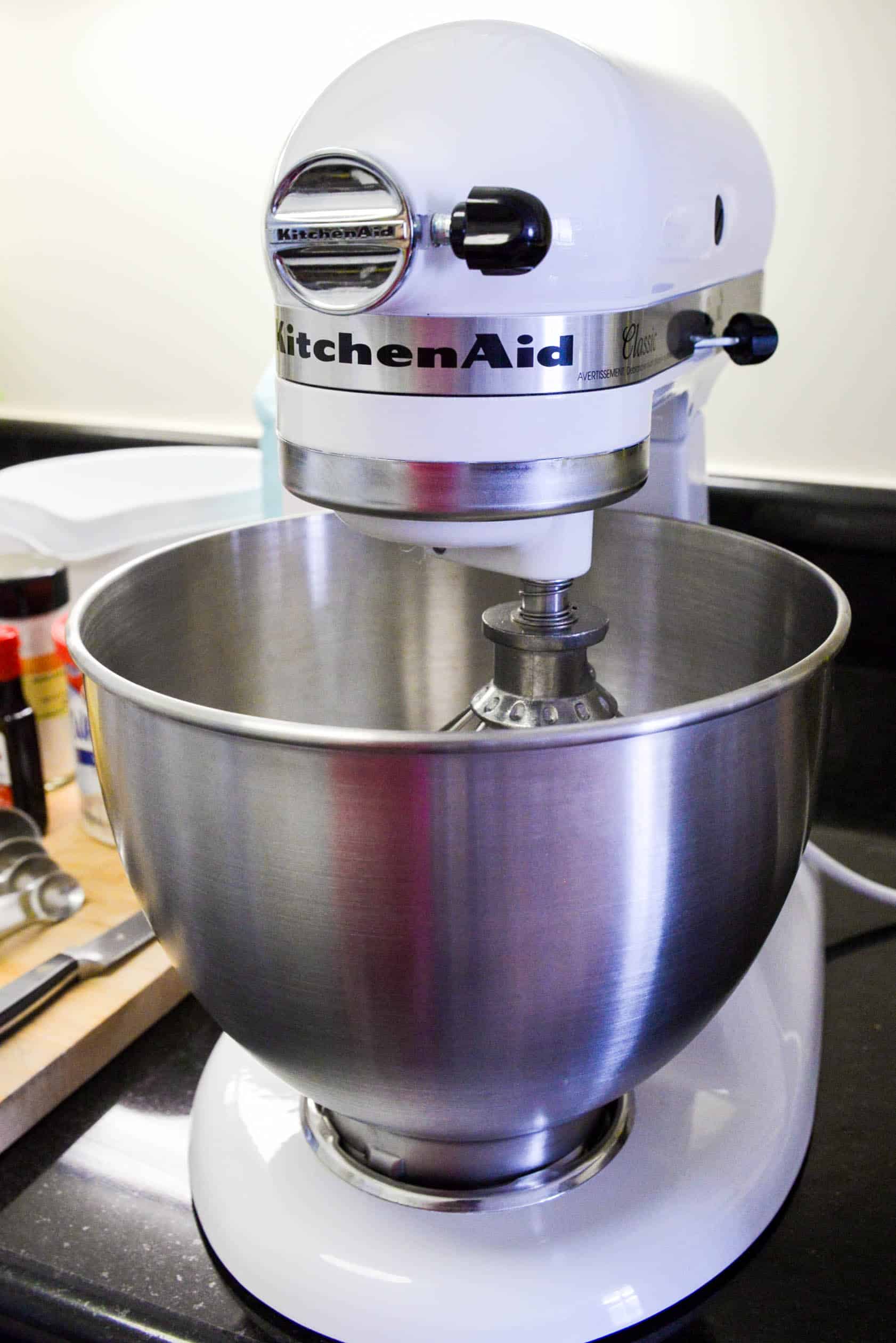 The holy grail! I'm in love with my new KitchenAid Standing Mixer.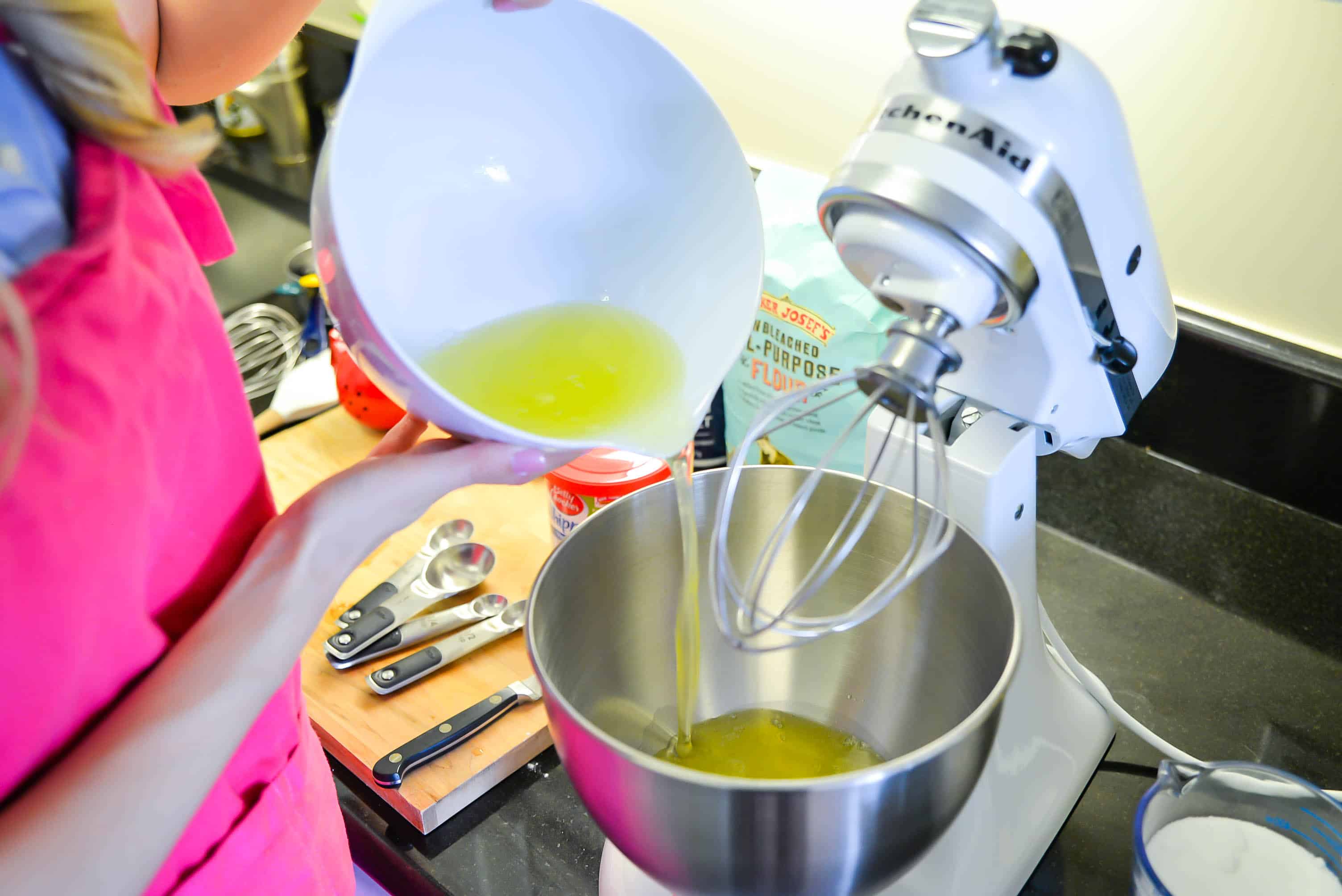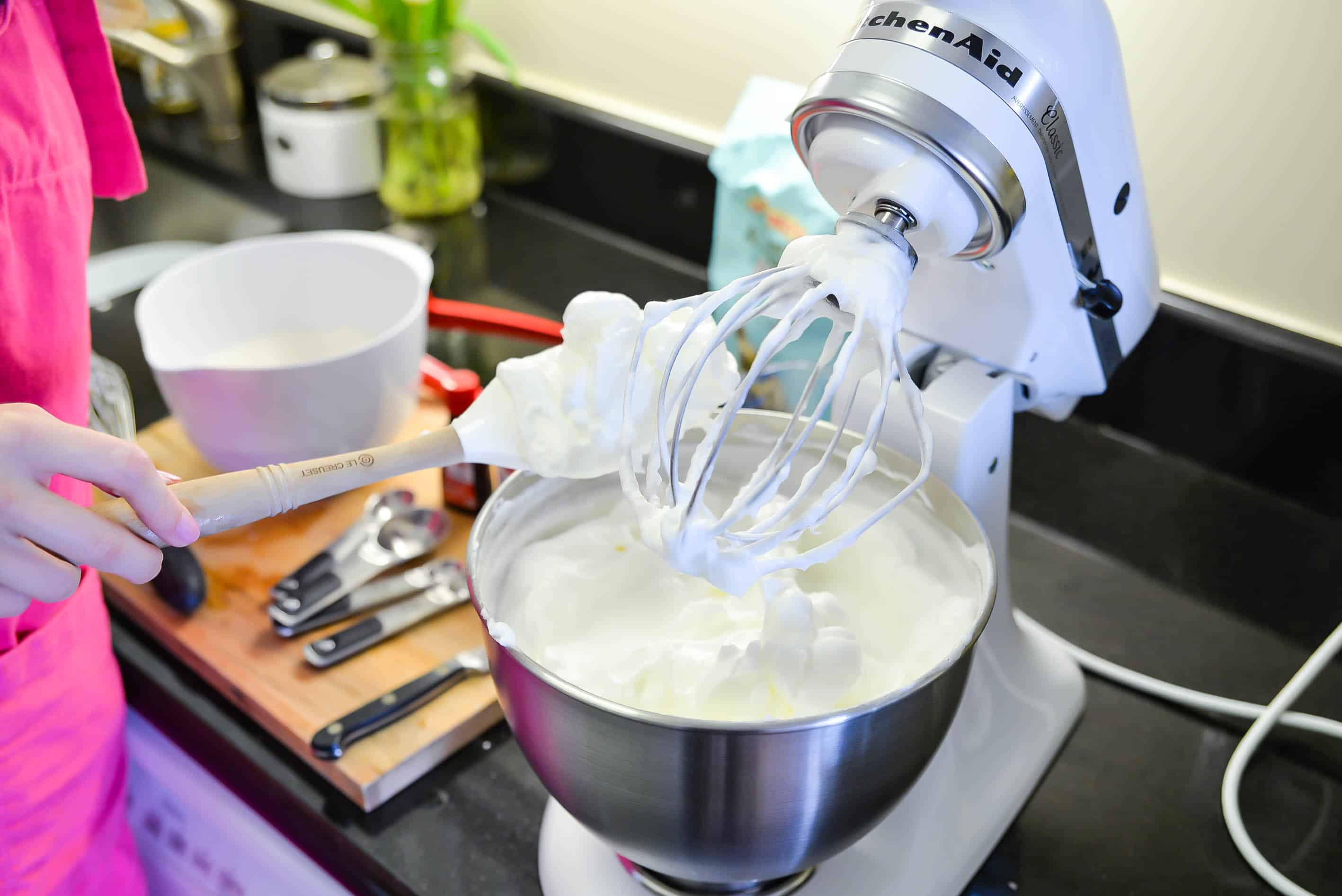 Whipping up those stiff peaks! I was so confused what that meant but found this guide really helpful.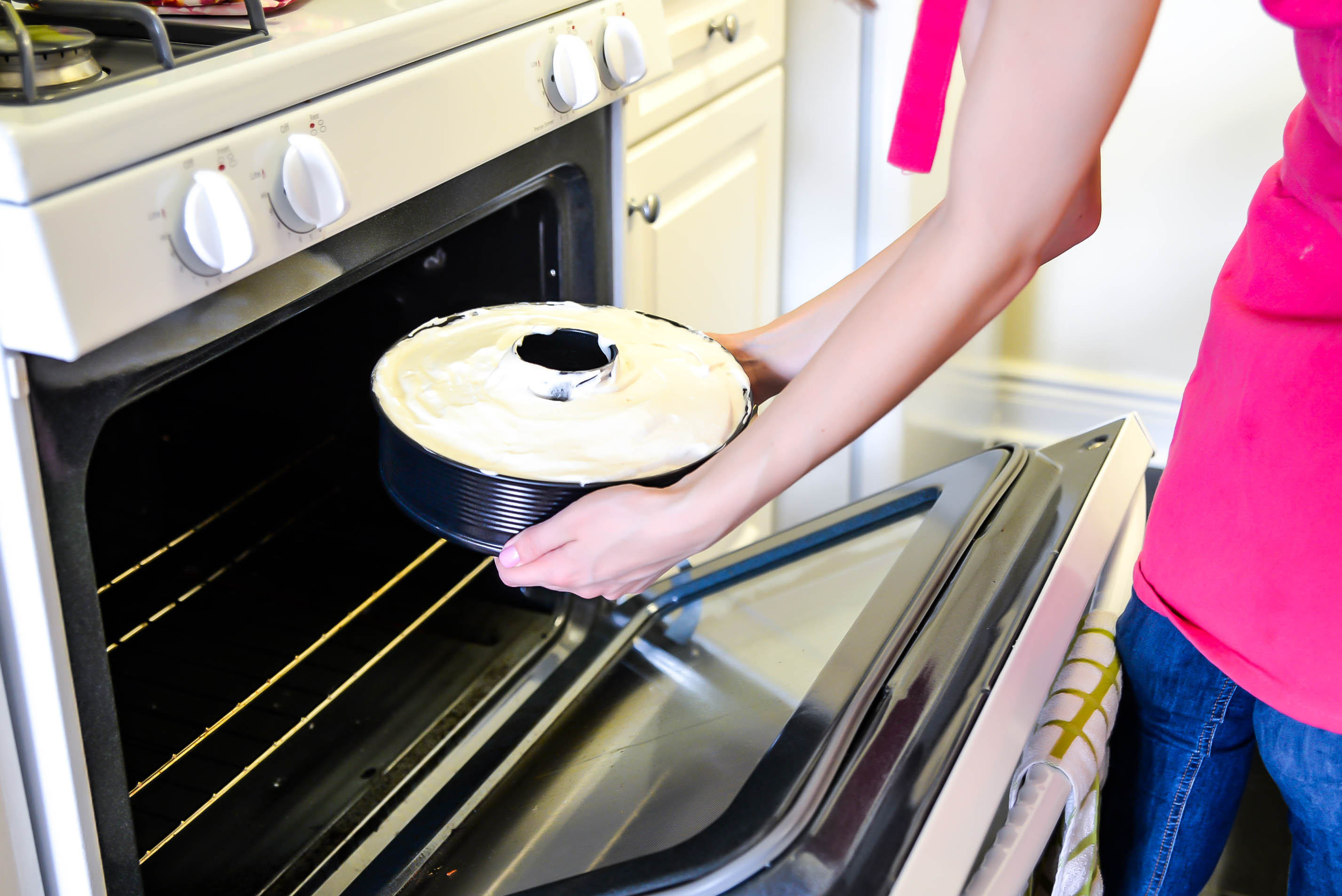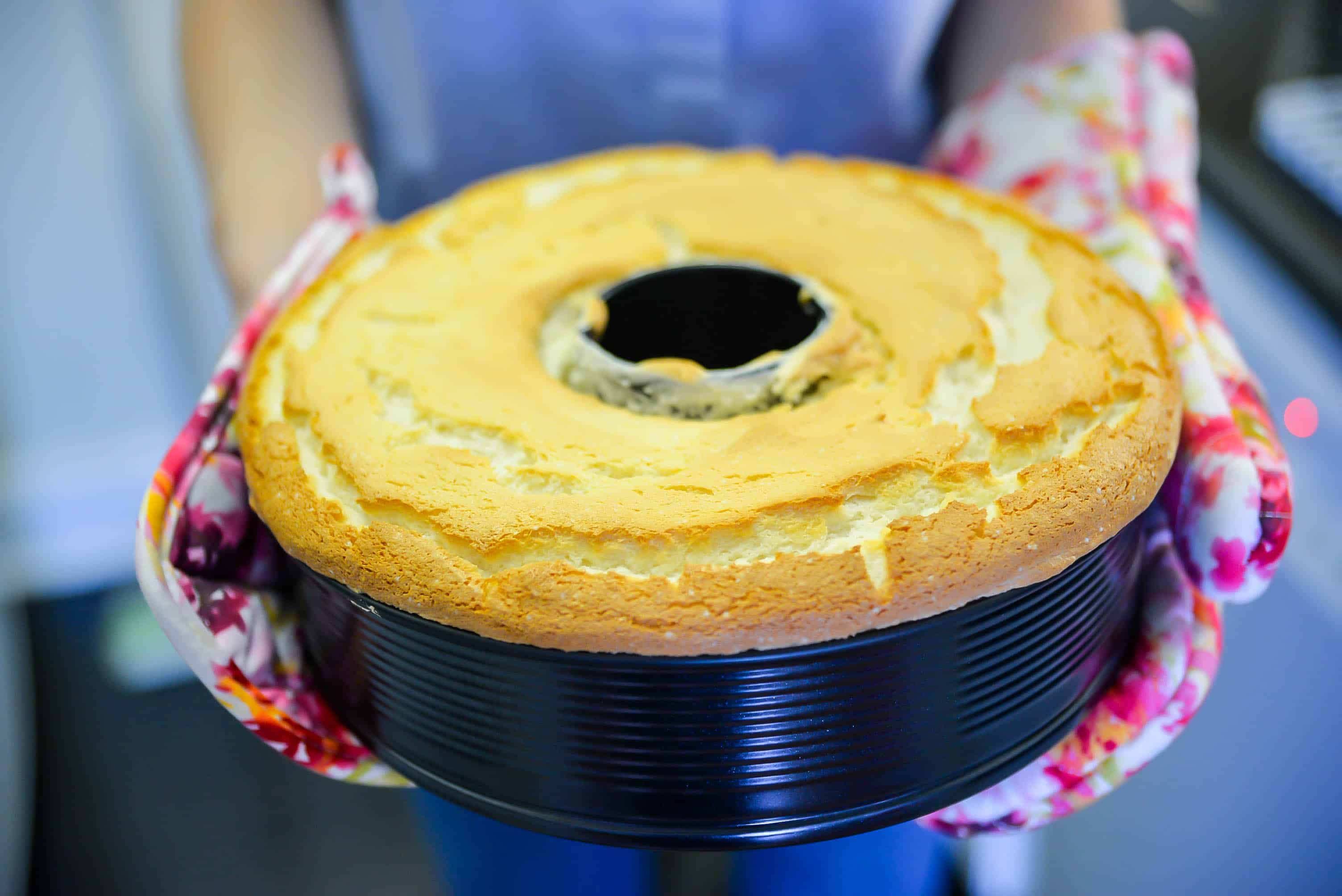 You know your cake is done once it's fully golden brown.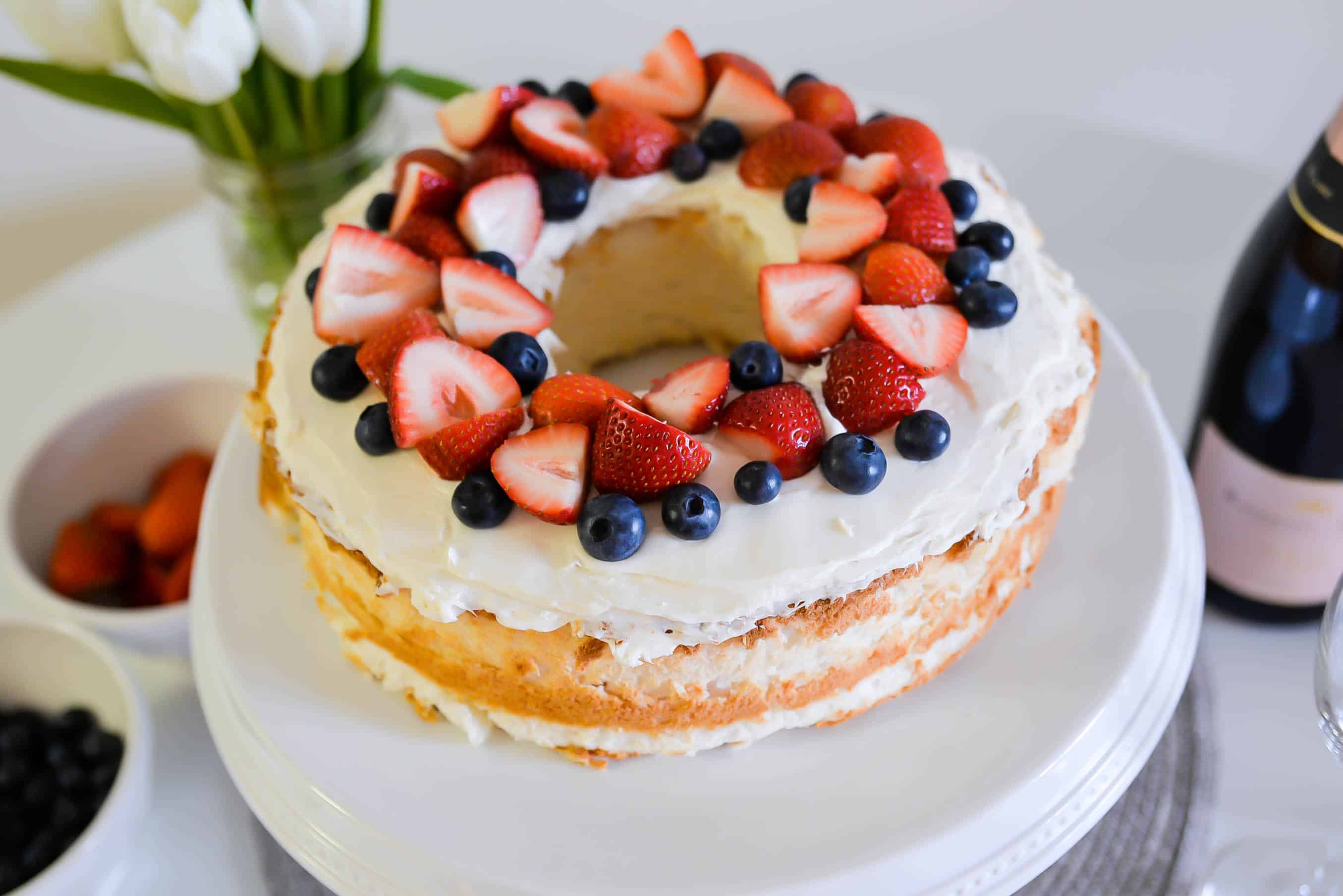 I was originally planning on following this Southern Living recipe until I realized I wanted to use a bundt pan. After a little Googling I found this recipe too and ended up just combining it with the first recipe. Not sure if that's always the best idea (guys, I was terrified) but it ended up turning out great!
Nick is always an honest critic and he loved it, even I was surprised how fluffy and yummy it tasted! The exact steps and ingredients I used can be found below…
EASY ANGEL FOOD CAKE RECIPE
INGREDIENTS:
1 3/4 cups sugar
1 1/2 cups all-purpose flour
1/4 teaspoon salt
12 egg whites (use fresh eggs)
1 teaspoon cream of tartar
1 teaspoon vanilla extract
2 teaspoon fresh lemon juice (I like it more lemon-y)
vanilla frosting (store-bought is fine)
fresh berries (for garnish)
DIRECTIONS:
1. Preheat oven to 325°. Lightly grease a 10-inch bundt pan. Sift together first 3 ingredients. (I didn't have a sifter so I just mixed them in a large bowl.) Then separate 12 egg whites in a separate bowl.
2. Beat egg whites and cream of tartar at high speed with a heavy-duty electric stand mixer until stiff peaks form. (I had no idea what stiff peaks meant but I found this guide VERY helpful.)
3. Gradually stir in sugar mixture (I kept my mixer on the lowest setting), 1/3 cup at a time, folding just until blended after each addition. Then add vanilla and lemon juice. Spoon batter into prepared bundt pan. (Pan will be very full. The batter will reach almost to the top of the pan.)
4. Bake at 325° on an oven rack one-third up from bottom of oven 35-45 minutes or until a wooden pick inserted in center of cake comes out clean. Invert cake onto a wire rack; let cool, with pan over cake, 1 hour or until completely cool.
5. Transfer cake to a cake stand. Spread frosting evenly over top of cake. Garnish, if desired.
Big thank you to Wayfair for supplying my bakeware and kitchen supplies!
Do you like to bake? What should I make next? Let me know if you're interested in seeing me blog more about my kitchen experiences!
- Katie