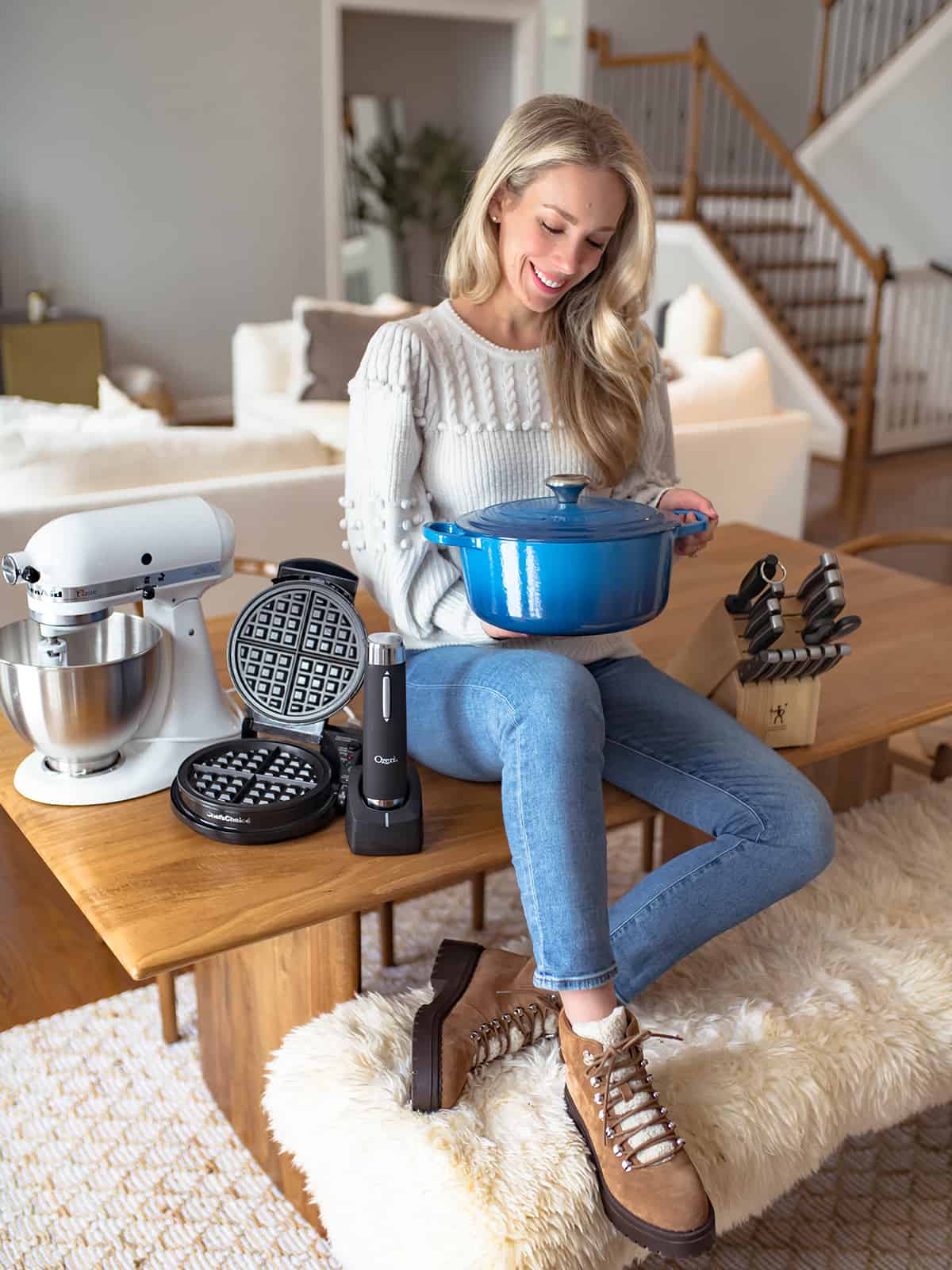 Lately my DMs have been filled with requests to share more of my favorite kitchen tools and gadgets. The kitchen is the heart of our home and where I spend the most time everyday. I've always enjoyed cooking, but these last few months have been especially fun now that Nate is eating three full meals a day and as those of you who watch my Instagram story know– the boy has QUITE the appetite.
I know many of you are moving into first homes, planning weddings and putting together your registries, so I thought it would be useful to put together a list of my most-used items. These are all things I use on a regular basis and would 100% recommend adding to your registry or kitchen tool wishlist!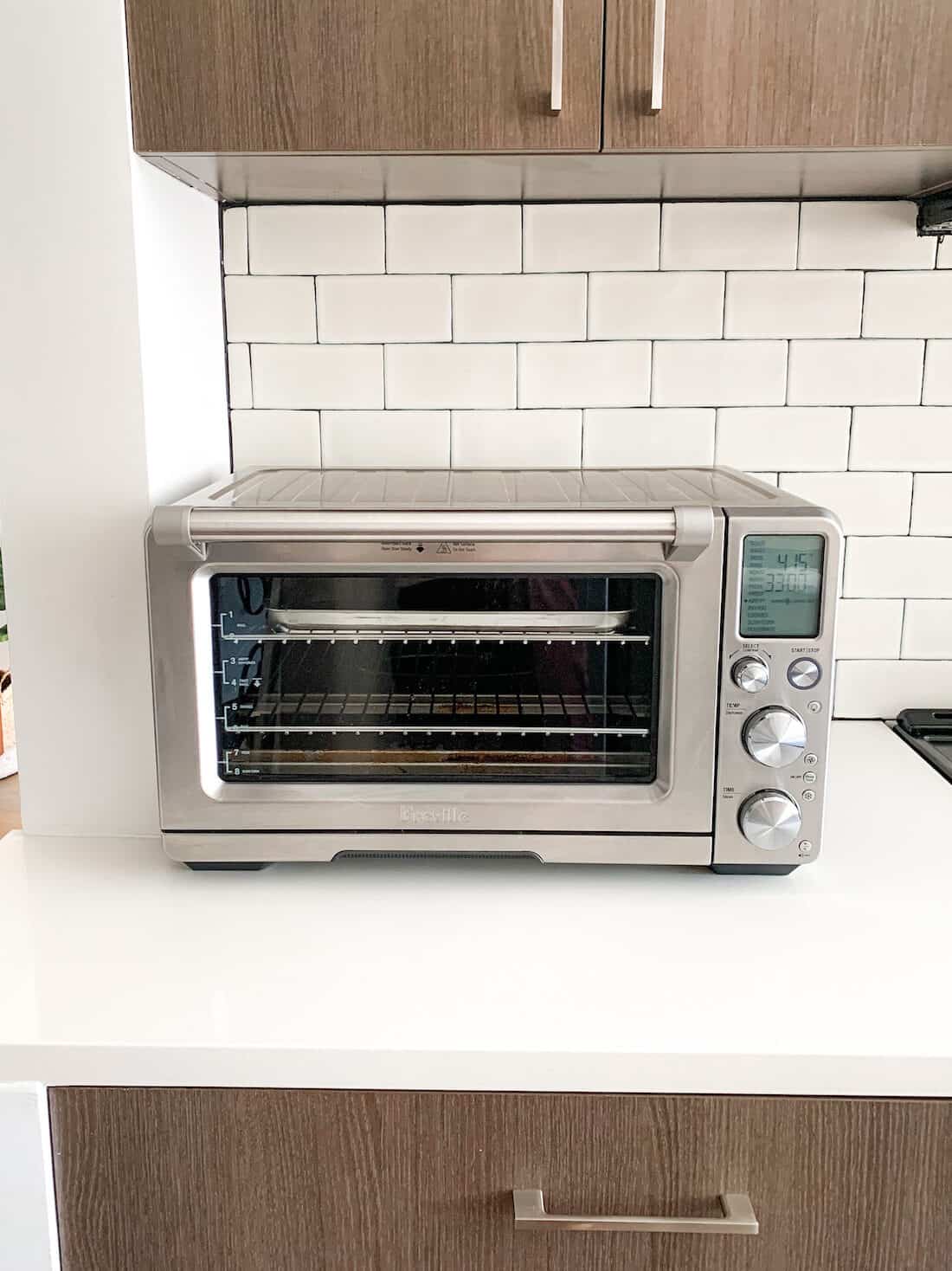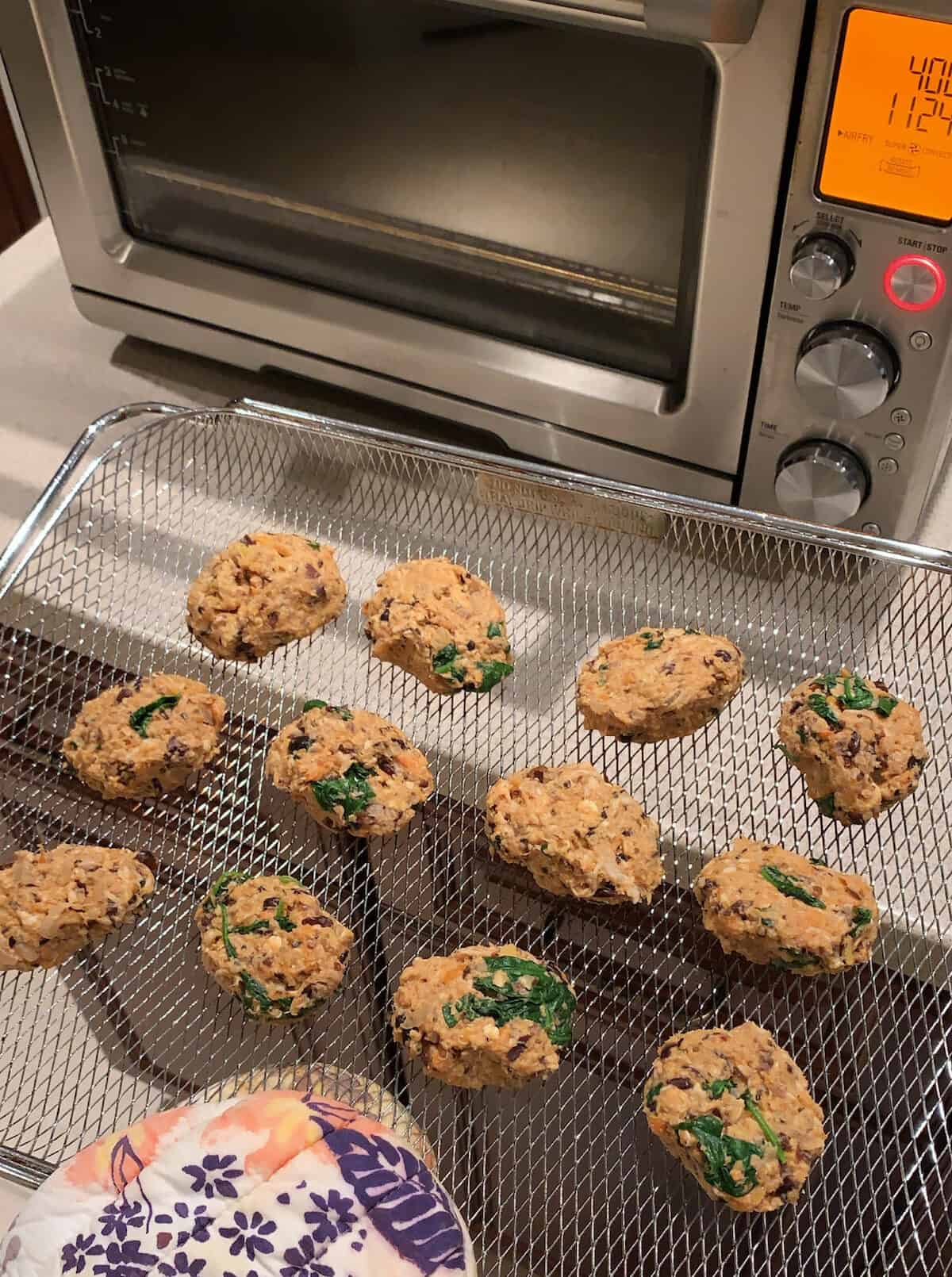 Breville Smart Oven Air (now on sale) // This countertop oven was the first thing I added to our registry and has become my most-used kitchen appliance. I utilize it for everything– baking, air-frying, toasting, reheating– it does it all. I hardly use the microwave anymore and don't even need to touch our wall oven. It's the BEST and the included air fryer basket tray is a game changer.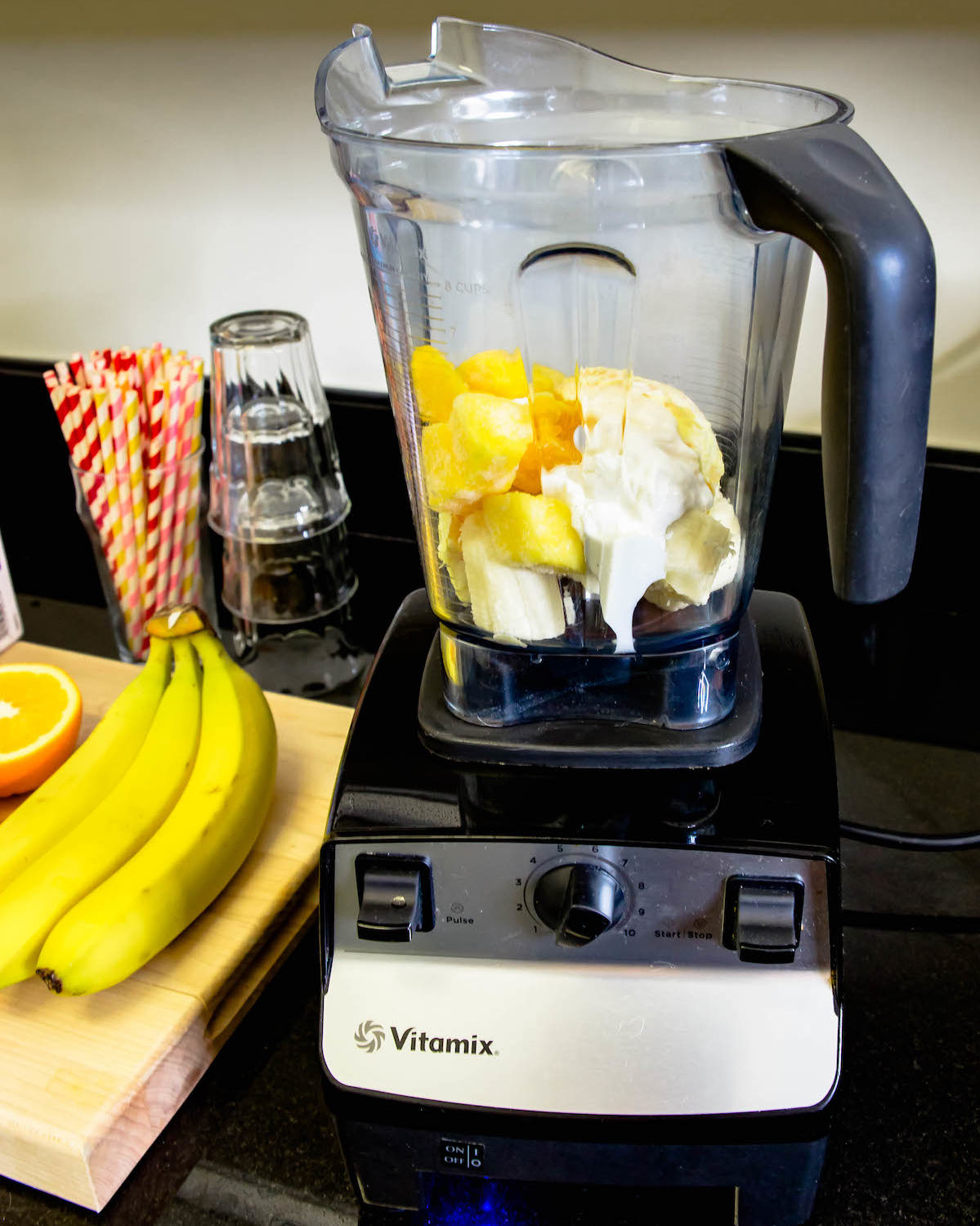 Vitamix Blender // I've had my Vitamix blender for over six years. It's another one of those items that you can use for making so many different things from scratch– juices, smoothies, soups, nut milks, salsas, sauces. Lately I've been using as a food processor to chop veggies that I don't want to cut by hand.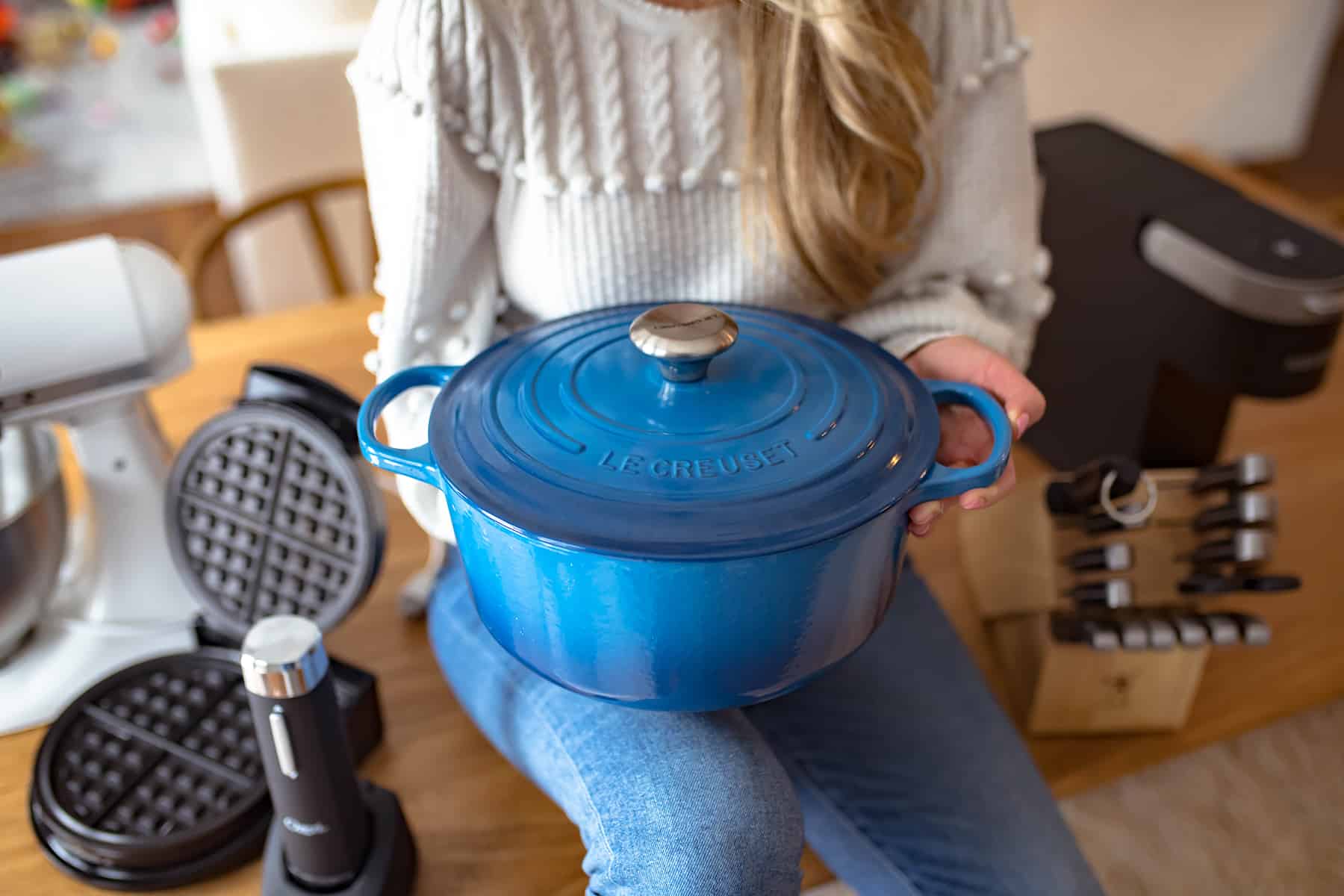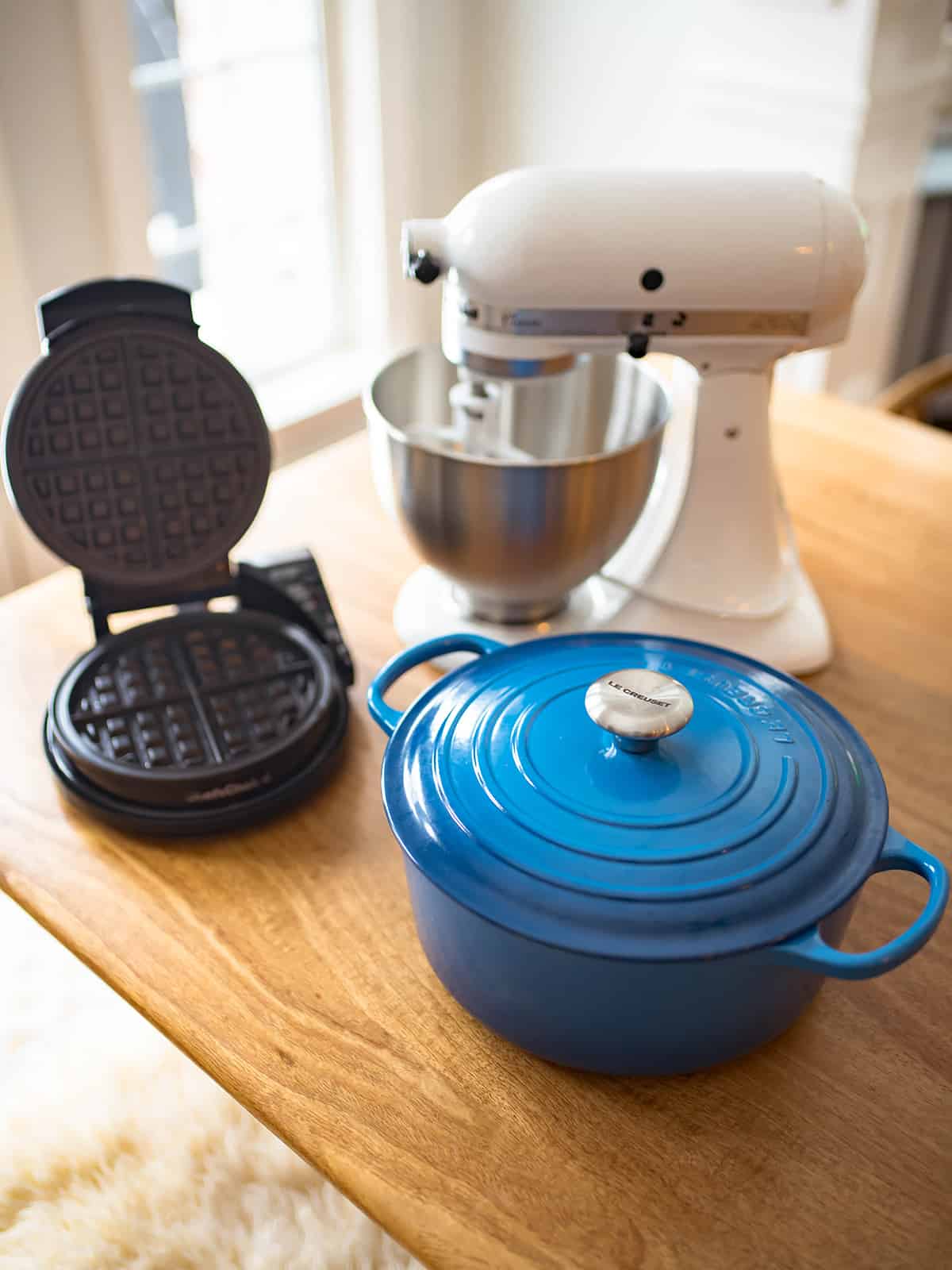 Le Creuset Cookware // So far I own two pieces of Le Creuset cookware, both of which I would recommend having in your kitchen arsenal. This casserole dish is an amazing piece to have for the holidays or if you are cooking for a large group. I already envision using it to cook one dish meals when we have a multiple kiddos to feed. I use our 5.5qt dutch oven multiple times a week to make pastas and soups. The quality is incredible and it's oven safe!
Waffle Maker // I've had this inexpensive waffle maker for years and use it on a weekly basis lately to make Nate homemade waffles. It's easy to use and clean!
KitchenAid Stand Mixer // This is one of those gadgets that you'll have for a lifetime. The price is a bit hefty so it's 100% the type of thing that you should add to your wedding registry or ask for as a gift. It comes in so many fun colors and even if you don't use it often– it make a HUGE difference when a recipe calls for it. Trust me when I tell you that mixing by hand is the worsttttt.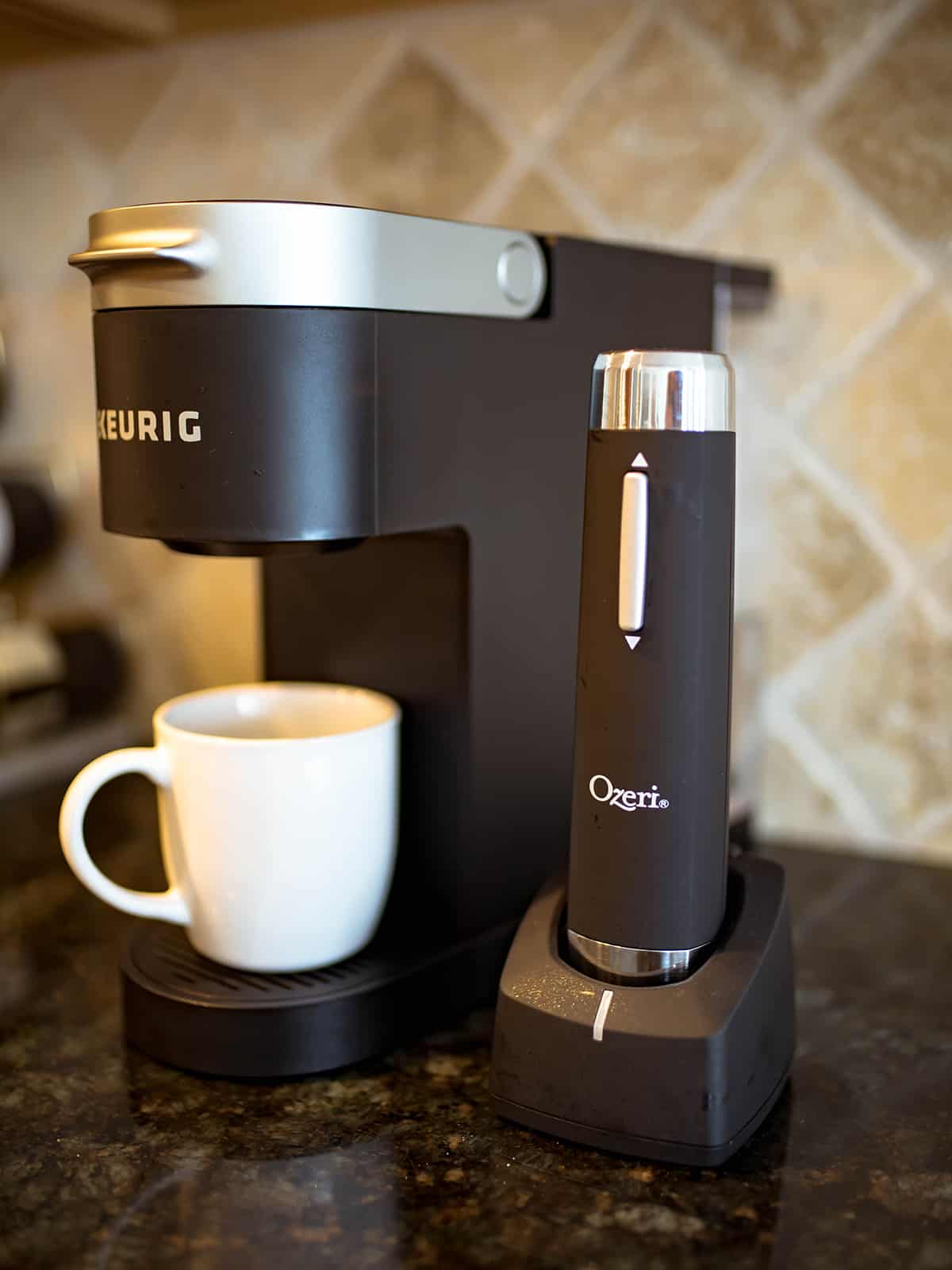 Keurig Slim Coffee Maker // We retired our bulky traditional coffee maker a few months ago for the Keurig Slim and haven't looked back since. Not only does it make brewing coffee a breeze, it takes up hardly any counter space. It's nearly the same size width as a bottle of wine. It's also very easy to keep clean.
Electric Wine Opener // Absolute necessity if you're a wine lover.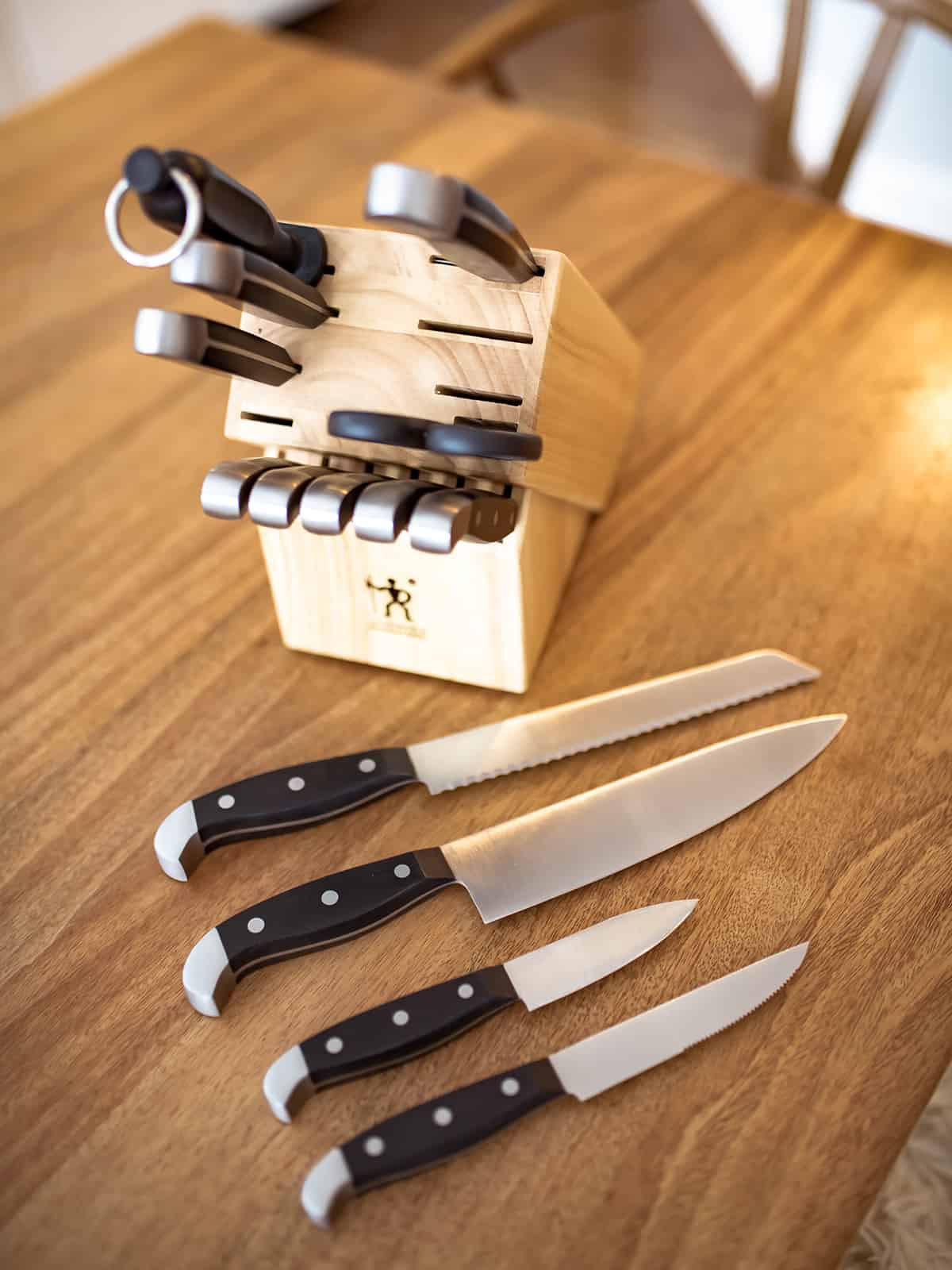 Henckels Knife Set // Good knives make a huge difference in the kitchen. This 12-piece knife set has everything you need and would make a great gift for an engaged couple or new homeowner. 
I remember feeling very overwhelmed when we were creating our wedding registry. I had a good idea of what we needed/wanted but there were so many brands with their own version of the same product. My best advice would be to find a store like Wayfair that has a wide variety of items from trusted brands like Le Creuset, KitchenAid, Cuisinart, Vitamix and more with extensive reviews from other shoppers. You can actually create your registry right on Wayfair.com and add items directly from their curated product lists.
Other Wayfair Wedding Registry perks? Group gifting for higher-value items, a wide variety of gift cards, and instant conversion to store credit if you change your mind about a gift. Wayfair also offers a best-in-class 20% completion discount, plus flexible shipping that puts you in control of exactly when and where your gifts arrive.
My Favorite Kitchen Tools & Gadgets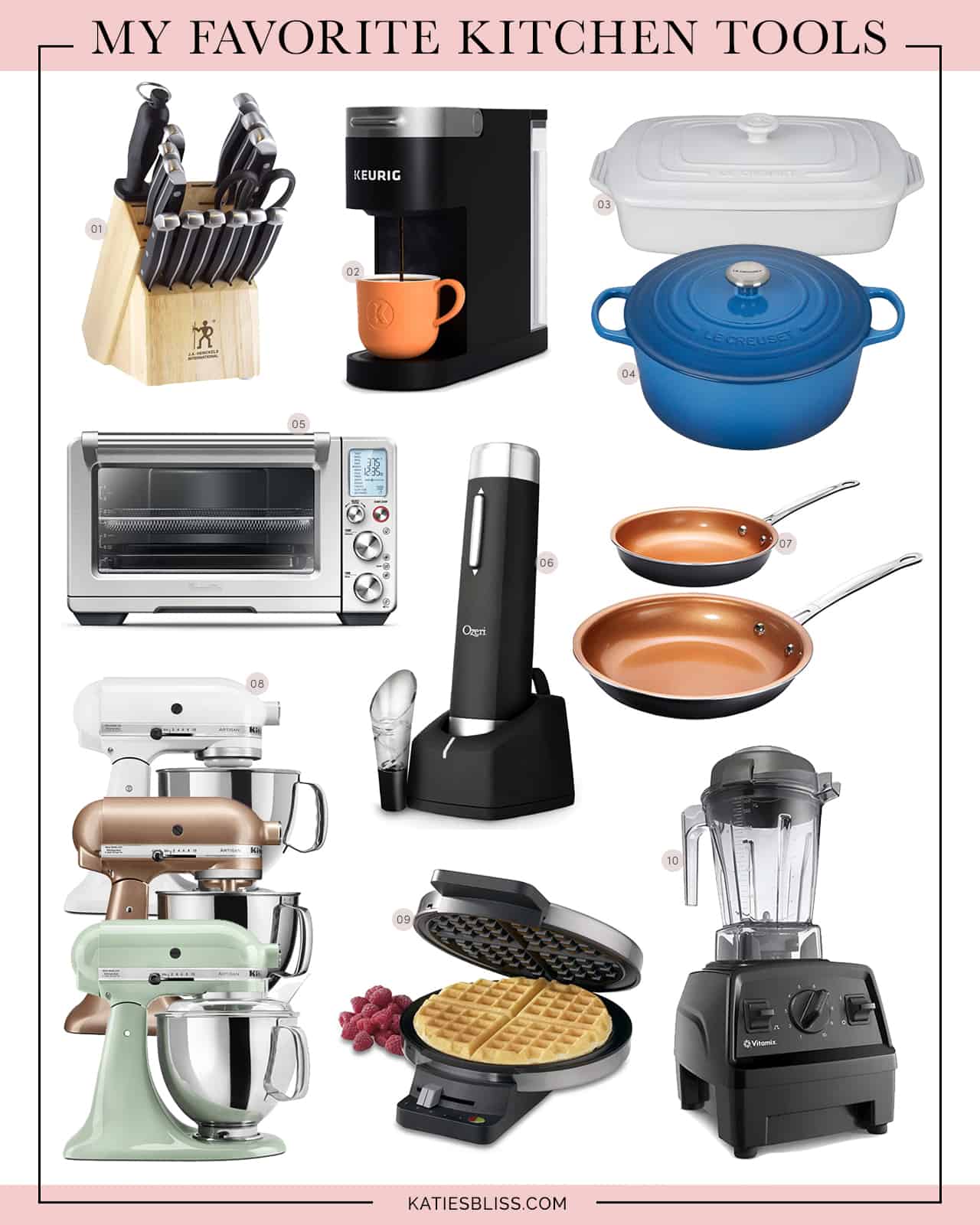 1. Henckels Knife Set | 2. Keurig Slim Coffee Maker | 3. Le Creuset Casserole Dish  | 4. Le Creuset Dutch Oven | 5. Breville Smart Oven Air | 6. Electric Wine Opener | 7. Gotham Steel Copper-Core Non-Stick Frying Pans | 8. KitchenAid Stand Mixer | 9. Waffle Maker | 10. Vitamix Blender
Wayfair's Best-Selling Gifts

Big Ticket Wedding Registry Items

Big thank you to Wayfair for sponsoring this post!
- Katie